Mattresses and other sleep-related products are far from impulse buys.
Consumers spend a lot of time researching what type of mattresses, bed frames, or cooling accessories work best.
Recent scientific findings regarding sleep may have something to do with why people are now so heavily invested in these types of purchases. Studies reveal that low-quality sleep is no laughing matter. Not only does poor sleep cause your productivity and cognitive abilities to plummet, but it also increases your risk of developing heart disease and certain types of cancers.

Thanks to this new research, the mattress industry has exploded over the last decade. Few people are willing to sleep on mattresses that make their lives more difficult, especially since much better alternatives are available.
Nectar Sleep has taken advantage of the recent rise in demand and made a product almost anyone can afford. Not only are their mattresses budget-friendly, but Nectar also offers financing programs.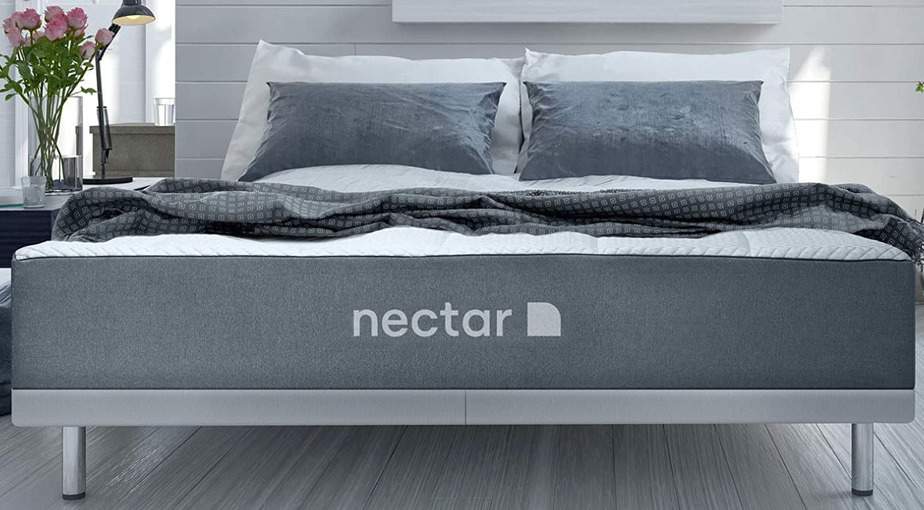 Are you among the consumers doing your research before investing in a new mattress? We can make your search a bit easier. We reviewed one of the most popular bed-in-a-box companies to help you make a more informed buying decision.
About the Company
Nectar Sleep is a new player on the market.
The San Mateo, California company began selling sleep products online in 2016. Despite having to break into an overcrowded market, Nectar Sleep managed to pull in $35 million in sales during its first year. Nectar Sleep started out as an online business and has only recently begun selling its products in retail stores.
Which strategies contributed to Nectar's success? For starters, the company found a segment in the market that other bed-in-a-box-companies neglected: Hispanic buyers in the U.S. Nectar operates a "custom-made consumer journey," featuring a website, customer service, and dedicated social media, all in Spanish.
Not only did Nectar attract a lot of attention on social media, but its ad was voted best Youtube ad of 2018. Plus, the company collaborated with neuroscientist and actress Mayim Bialik, known for her role in The Big Bang Theory.
Environmental impact
Nectar is also concerned about the planet. If eco-friendliness is a priority for you, you'll be happy to know that Nectar Sleep does their best to minimize CO2 emissions and use low-waste materials such as vegetable-based polyurethane.
Nectar products are free from:
Phthalates
Heavy metals
Formaldehyde
Ozone depleters
Nectar doesn't waste returned products either. Returned mattresses are sent to donation centers.
Company Reputation
While Nectar mattresses are made in China, they come with all the certifications necessary to be sold in the U.S. and the U.K. Nectar mattresses must meet the same quality standards as any other mattress.
Nectar has a large following on social media, and it is gathering a lot of positive reviews as well. Much of this growth in popularity is due to the fact that Nectar offers a one-year sleep trial and a Forever Warranty.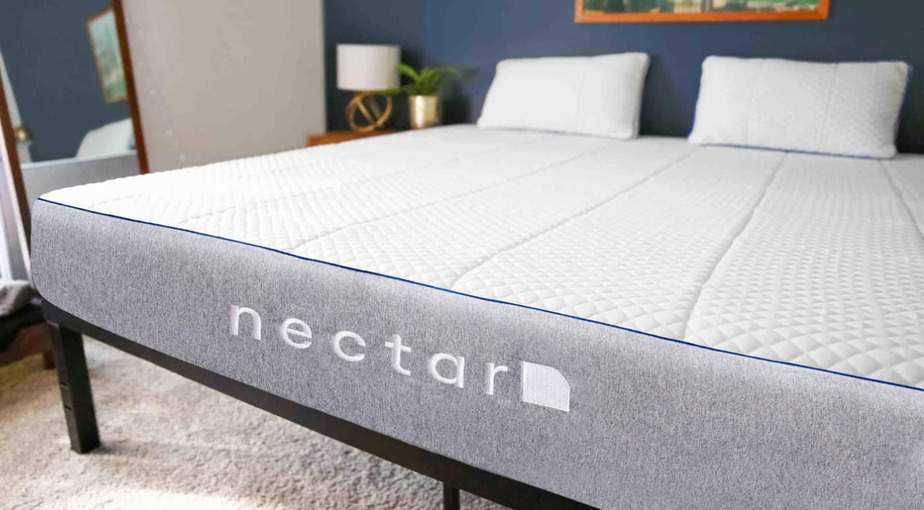 We also like how easy it is to contact Nectar in case something goes wrong. Not to mention, the company's website features guides on everything from how to remove stains to how to improve the quality of your sleep, and also has a useful sleep calculator.
Mattress Design and Construction
Nectar Sleep mattresses are made out of memory foam with the following layers:
Tencel and cotton mix cooling cover
Quilted gel memory foam
Gel memory foam
Adaptive memory foam
Breathable polyfoam
This 5-layer combination is pretty much standard for memory foam mattresses. There aren't any major differences between Nectar mattresses and other products in its category, besides the fact that Nectar mattresses are thicker than average.
In other words, with a Nectar mattress, you get the same edge support, motion insulation, and durability as you would with a higher-end mattress, but for a lower price.
For more information on how Nectar mattresses are made, you can visit the company's website to learn more about its certificates and the testing processes for each of its mattresses.
How Different Types of Sleepers Will Experience a Nectar Mattress
Nectar mattresses are a bit firmer than average. They have good edge support and excel at motion insulation.
However, if you're a stomach sleeper, you may want to look for a firmer mattress, especially if you're on the heavier side. A Nectar mattress might not be the best choice for you, as it may cause your hips to fall out of alignment with your shoulders once you lay on your stomach.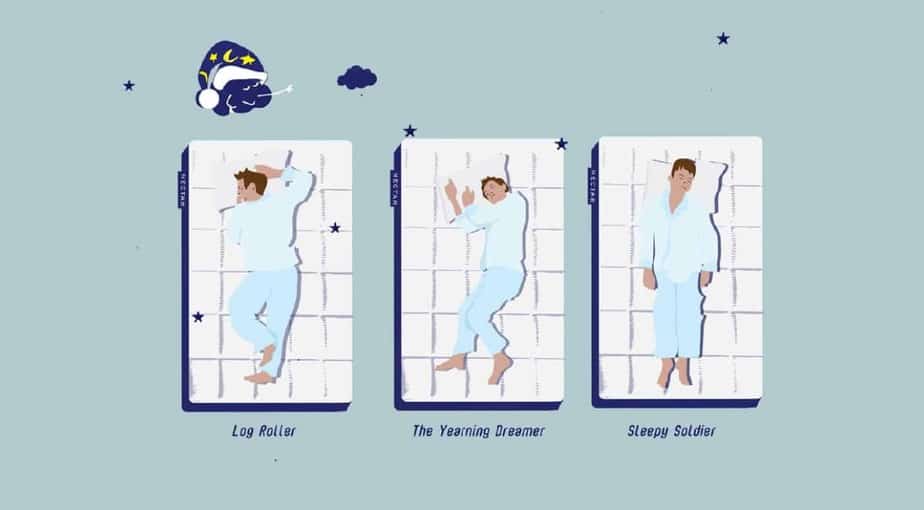 If you tend to sleep on your back or side, you'll probably enjoy this mattress since it provides enough support for your spine with just the right amount of softness.
Couples will love this mattress too, as the memory foam does an excellent job at isolating movements. One way to test out whether a mattress is good at isolating motion is to place a glass of water on one side of the bed while you move around on the other side. If the glass doesn't spill, you have a quality mattress.
However, there are a few variables that can impact your experience with this mattress.
For example, the firmness of the mattress increases in a colder room, and decreases in a warmer room. And the lighter you are, the more firm it feels, since you aren't sinking as far into the foam.
Also, if you weigh over 250 pounds, a mattress that's made completely out of memory foam won't provide enough support. In this case, you may find that a quill mattress is best for you. On the other hand, if you weigh under 150 pounds, this mattress should feel quite firm.
The sleepers who will benefit most from this mattress fall into the following categories:
Side and back sleepers
Couples
People under 250 pounds

Value and Price
When it comes to the value-price ratio, Nectar is a cut above other bed-in-a-box companies. We can't really pinpoint any major flaws that would justify why Nectar mattresses are priced lower than its competitors.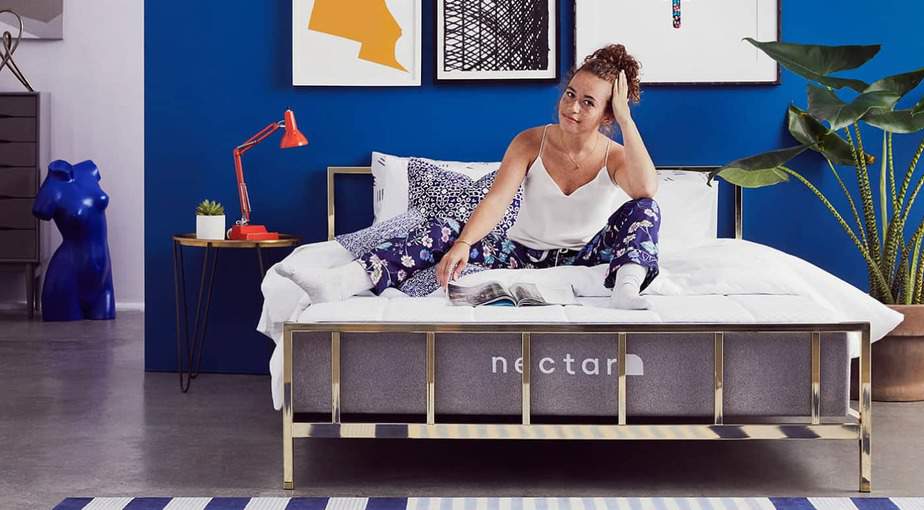 Although Nectar mattresses don't have a different support system for each part of your body (other brands are less firm at the ends of the mattress and softer in the middle), they still provide comfort for people who suffer from back pain and stiffness.
One of the biggest money wasters when it comes to mattresses is bed bug infestations. In fact, one in five Americans has either experienced a bed bug infestation or knows someone who has.
Nectar guarantees a replacement mattress if your mattress becomes infested with bed bugs.
Warranties and Trial Period
When it comes to warranties and trial periods, Nectar Sleep stands out from the rest. We aren't aware of a company more confident in its products.
Nectar's main product, the mattress, comes with a one-year sleep trial and a Forever Warranty.
Here's how it works: In the first 10 years of the warranty, you can receive a free replacement if your mattress is defective. After the initial 10 years, you have to pay a $100 shipping fee to send your mattress back and have it inspected. If it's found to be defective, you'll get your shipping fees back.
As far as Nectar's other products, both its mattress foundation and its adjustable frame come with a 50-day trial period and a 3-year warranty.
You can find more information about Nectar's warranties and trial periods on the company's website.
Cooling Elements
Nectar mattresses come with a cooling cover made from Tencel, a brand new type of microfiber sourced from eucalyptus wood pulp.
Most covers are made from cotton. But Tencel has proven to be a superior fabric when it comes to softness, breathability, and durability. Plus, it wrinkles less.
Another advantage of Tencel is that it's a natural fiber that leaves behind less waste and requires less water to produce.
Tencel is just as effective as cotton at keeping you cool, but doesn't come with the same downsides.
Unboxing
Your Nectar mattress arrives rolled up in a blue bag, along with a booklet that includes the warranty and instructions guide.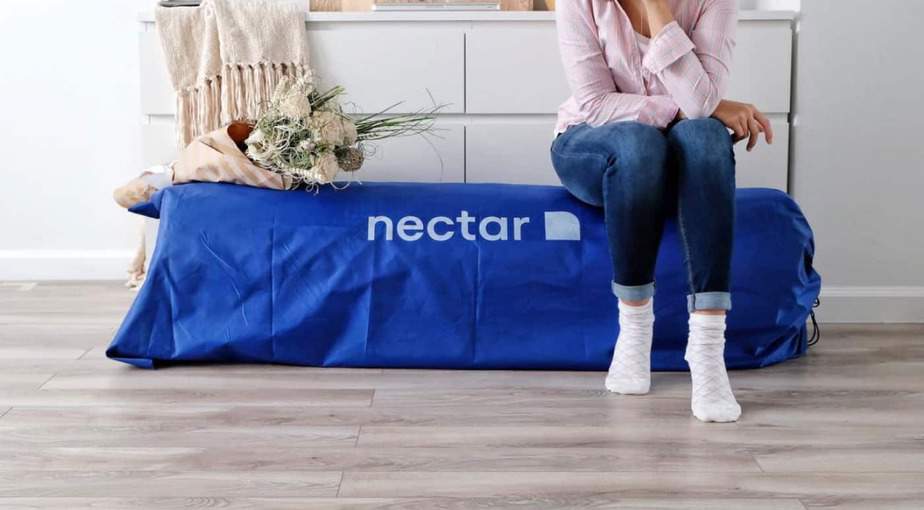 Setting up the mattress is pretty straightforward: You just remove the plastic covering and then allow the mattress to inflate.
You'll notice the foam rising within minutes. But since this is one of the thickest mattresses on the market at 11 inches, what you'll see at this point is far from its final form.
Before you test the mattress out, leave it to rest for at least 50-60 hours. Within this time frame, the faint smell coming off the mattress dissipates too.
After the mattress is completely inflated, you can test it out.
The mattress has a very strong memory foam feel to it, and the surface has very little to no bounce. It's also quiet when you move around, which is a big pro for couples.
Overall, Nectar mattresses live up to the company's claims. Since the trial period is an entire year, we believe they are definitely worth considering.
Shipping may take anywhere between three to five business days, but since there are no shipping fees, we can't complain about waiting an extra day or two.
Other Products and Accessories
While Nectar Sleep is mostly known for its foam mattresses, the company also produces the following:
Bed frames
Mattress protectors
Mattress foundations
Nectar's adjustable bed frames come in three sizes (Twin XL, Queen, and King), and ship with a wireless remote and a USB charger.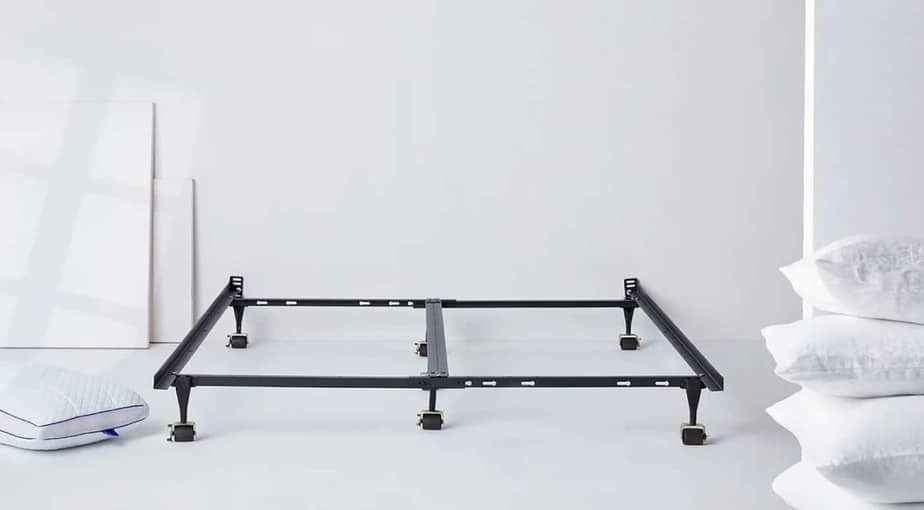 What we love most about Nectar Sleep's bed frames is the built-in feature that provides a 15-minute vibration massage.
Nectar's bed frames aren't a must-have since the company's mattresses work with all types of frames, but they are worth considering if you love a clean, modern design.
And if you want to protect your mattress from spills, stains, and odors, the 100% waterproof mattress protector is for you.
Pros and Cons
Here's what Nectar Sleep brings to the table:
Pros
Budget-friendly
Sales and special offers available throughout the year
Coupons for referring products to a friend
Free shipping
Long trial periods
Lifetime warranties for mattresses
Financing available
Free replacements for bed bug infestations
Environmentally-friendly manufacturing process
Partnerships with the Salvation Army
Cons
Products made in China
Not recommended for sleepers over 250 pounds
May feel too firm for sleepers under 150 pounds
To sum it up, Nectar Sleep's biggest strengths are affordability and a willingness to allow customers to try out their products for long periods of time.
See our mattress rankings
Miriam Brait
Miriam Brait is a freelance writer and label reader, and she's passionate about helping others make informed purchases. In her spare time, she enjoys going on long walks, reading good books, and spending quality time with loved ones.