A friendly reminder: Our site is supported by our readers. This article contains affiliate links, and we may receive compensation if you make a purchase after clicking those links (at no additional cost to you!).
Leesa Sleep is a memory foam mattress manufacturer with a penchant for doing good.
In the few years since the company's founding, it has already donated tens of thousands of mattresses – and sold 10 times that many.
About Leesa Sleep
Leesa Sleep is an American company launched in Virginia Beach in 2015 by David Wolfe and Jamie Diamonstein. The company started as a direct to consumer e-commerce bed-in-a-box business.

Where to try the Leesa mattress
Sleepers who would rather try the bed in person before buying can visit one of more than 100 locations across the United States, Canada, and the United Kingdom.
Leesa owns two showrooms:
The Oceanfront Leesa Dream Gallery in Virginia Beach
The Leesa Dream Gallery in SoHo, which offers same-day delivery in and around Manhattan
Through a partnership with Williams-Sonoma, Leesa mattresses are also available in-store at more than 90 West Elm stores and 19 Pottery Barn stores located in over 30 states.
American-made mattresses
Leesa mattresses, the original Leesa Pillow, and their mattress foundations and blankets are proudly made in the U.S.
Other Leesa Sleep products are manufactured elsewhere. The Leesa Hybrid Pillow is made in China and Leesa x Third Sheets are made in Israel. Both products are OEKO-TEX Standard 100 certified, meaning they have been independently evaluated to be free of chemicals.
Leesa's social responsibility
Leesa Sleep's social mission sets them apart from other online mattress sellers.
Since its founding, Leesa has donated new mattresses to more than 1,000 charitable causes, including nonprofit organizations helping the homeless as well as human trafficking and domestic violence victims.
By Leesa's third anniversary in 2018, they had already donated more than 30,000 mattresses.
That number continues to grow, and has already reached 33,000 as of March 2019.
Leesa also supports employee service and volunteerism, clocking more than 2,100 hours of service as of 2018.
Additionally, through the One Earth initiative, Leesa plants a tree for every mattress sold: So far, 255,000 new trees. Leesa Sleep has committed to planting 1 million by 2025.
Construction of the Leesa mattresses
Leesa Sleep sells two mattress models: the Leesa all-foam mattress, and the Leesa Hybrid mattress.
Leesa Mattress construction
The classic Leesa mattress is a 10-inch bed constructed of three layers of foam:
A 6-inch layer of core support foam with a density of 1.8 pounds per cubic foot forms the base of the mattress.
Next is a recovery layer composed of two inches of 3-pound dense contouring memory foam that relieves pressure on the body.
Finally, a 2-inch comfort layer of Leesa Sleep's proprietary new LSA200 Foam completes the Leesa mattresses currently on the market.
The Leesa mattress is medium-firm, but some buyers found that the mattress softened considerably after a few months of use. Whether this softening is a pro or a con depends on individual sleepers' comfort levels.
Leesa Hybrid construction
A hybrid mattress combines the coils found in traditional innerspring beds with one or more layers of memory foam on top. Most hybrid mattress fans enjoy the sinkable softness of memory foam but want more support, which a base of coils can provide.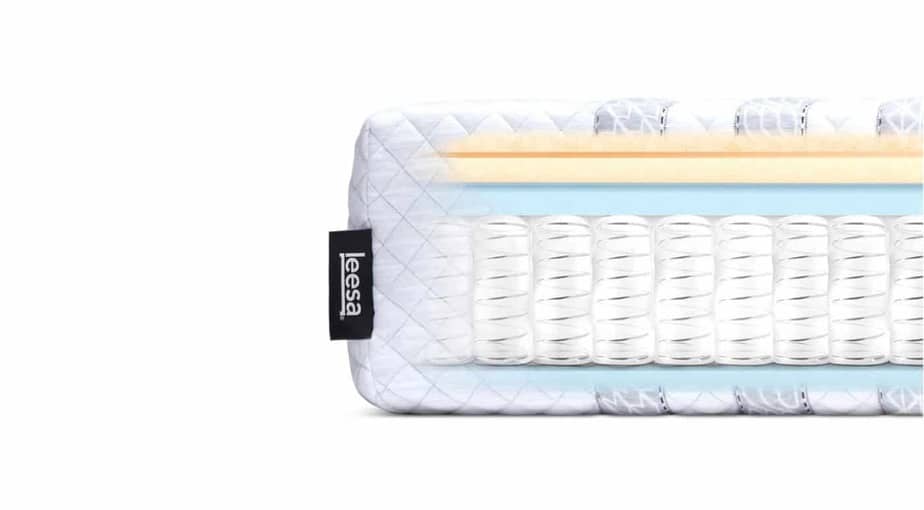 Leesa Sleep's hybrid mattress has a luxury five-layer construction:
A 1-inch layer of 2-pound support foam provides the base for the hybrid mattress.
Most of the support comes from the pocket spring layer featuring 1,000 6-inch 14.5-gauge coils, each made of premium steel and individually wrapped for better motion separation, contouring, and edge support.
Another 1-inch layer of core foam acts as a transition between coils and memory foam.
A 1.5-inch recovery layer of high-performance 4-pound dense memory foam serves as a recovery layer to contour the mattress to the sleeper's body and ease pressure.
A top performance layer consisting of 1.5 inches of 3.75-pound Avena foam, mimics the bouncy qualities of latex, integrating hole-punched construction for cool sleeping.
Like the original Leesa bed, the Hybrid mattress is medium-firm.
How Different Types of Sleepers Will Experience a Leesa Mattress
Leesa asserts its mattresses adapt and contour to accommodate back, stomach, and side sleepers. They call this feature its "universal adaptive feel."
Some back-sleepers and side-sleepers report less back pain after switching to the Leesa mattress.
Used in current Leesa mattress models, the new LSA200 is designed to ease the pressure that poses a particular problem for side sleepers.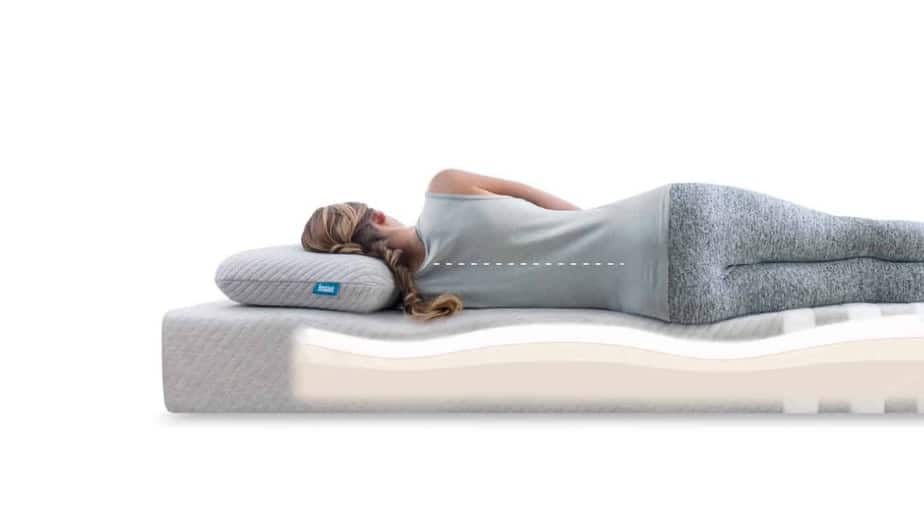 However, mattress critics and real sleepers report mixed reviews. While some sleepers (in all positions) love the Leesa bed's contouring foam, others feel it is too firm to sleep comfortably on your side, even with the pressure-relieving technology, comparing it to "lying on cardboard."
Comfort and support of Leesa's mattresses
Leesa's original foam and Hybrid mattresses have earned generally positive ratings and reviews, and are ranked among the best foam beds on the market.
Leesa's most outspoken fans love the combination of supportive firmness and plush softness that makes this memory foam bed responsive with just the right amount of sinking.
Value and Price
The list prices for the classic Leesa mattress range from $599 for a twin bed to $1,299 for a king or California king size. The queen size, which is the most common, is listed at $1,099, which is moderate for a quality memory foam mattress.
The Hybrid is a luxury mattress, and the price reflects its premium materials. You'll pay as much for a twin-size Hybrid as you would for a queen-size original Leesa bed. The list price for the queen Hybrid mattress is $1,595. At the top of the price range, king and California king Hybrid mattresses run $1,795.
These prices reflect the cost for the mattresses only. Expect to drop another $200 to $400 for the matching foundation. The basic Leesa bed frame costs up to $125, with a more expensive platform bed option available, and an adjustable frame costing up to $1,795.
Leesa Sleep offers financing options through Affirm. With financing, you could get the queen-size original Leesa mattress for just $50 per month.

Getting the best value from Leesa
Both the Leesa foam mattress and the Hybrid mattress are well-reviewed. At a price point below $1,000 for the queen size, Leesa offers a particularly good value compared to higher-end memory foam brands like Tempur-Pedic.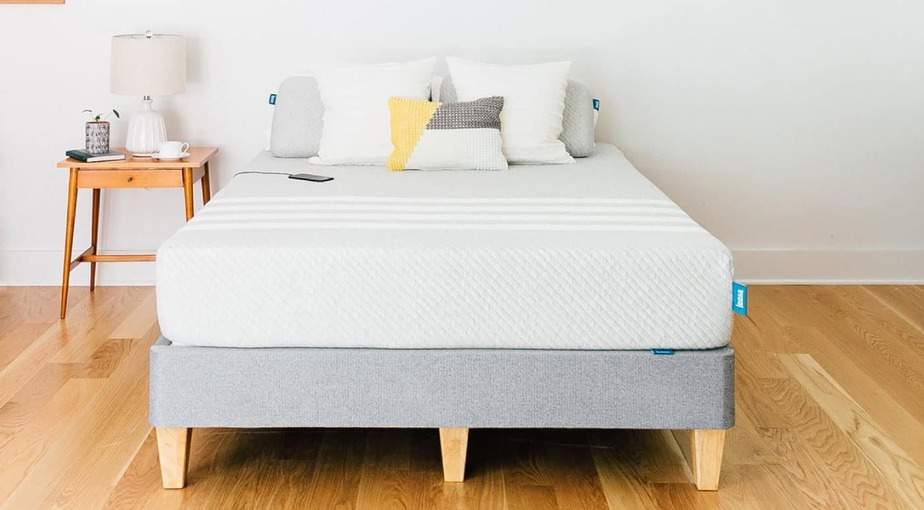 Bargain-hunting shoppers should look for sales promotions on the manufacturer's website. Comparing the manufacturer's prices with Amazon's can save you up to $100.
Warranties
Leesa Sleep offers a 10-year full replacement warranty on its mattresses. However, that limited warranty covers only defects such as:
Deterioration indentations deeper than 1 inch formed by normal wear
Manufacturing and craftsmanship defects affecting the memory foam
Seam or zipper defects on the mattress cover
If Leesa finds that your issue is covered under this warranty, there is no deductible, and the company will repair or replace the mattress or its components. You will, however, have to pay for shipping or transportation costs related to the repair or replacement.
Some problems with the mattress don't fit under this description of a product defect and will not be covered by the warranty. Examples include:
The natural softening of memory foam
Damage from stains, tears, and other mistreatment of the mattress
Any harm, including sagging and indentations, that result from non-normal use – including using what Leesa calls an "improper" foundation
Further, other factors can undermine the validity of the warranty, including:
Buying or being given the bed from the original purchaser, or otherwise purchasing a bed in used condition or from an unauthorized seller
Using the mattress outside the United States, the United Kingdom, and Canada
The 100-night risk-free trial
One issue the warranty does not cover is comfort preference. If you decide the bed is too soft, too firm, too sinkable, or otherwise not to your liking – but there's no actual defect – the warranty will not help you.
However, Leesa Sleep's 100-night risk-free trial gives you months to test out the mattress, night in and night out, in the comfort of your home.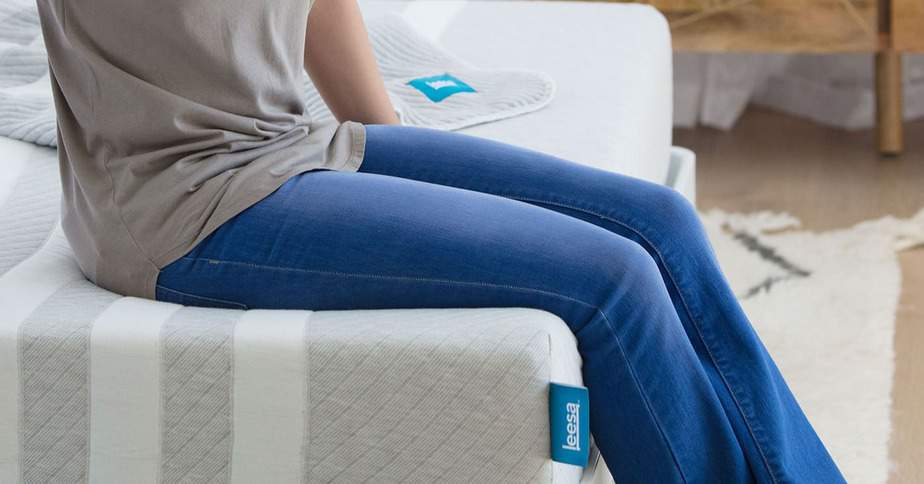 If you decide during this 100-night period that the Leesa mattress isn't for you, contact the company for a "hassle-free" (and, in most of the U.S., actually free) return.
The catch is that you have to give the new mattress a try for at least 30 nights – enough time to really get used to sleeping in a new bed, according to Leesa – before you send it back.
Cooling Elements
Although memory foam beds have a bad reputation for sleeping hot, Leesa integrates two different features into its beds to keep sleepers cool:
A "hole-punched" microcell structure that allows for better airflow to avoid trapping heat
Responsive foam materials that make the mattress bouncier than most memory foam beds, so sleepers are less likely to feel "stuck" in the warmth that makes memory foam moldable.
Company Reputation
Leesa's customer service has earned praise from some buyers for being responsive and eager to resolve issues. However, other purchasers found the process of getting refunds late in the trial period to be more difficult than expected.
We were particularly impressed with Leesa Sleep's charitable efforts, and we aren't the only ones to notice the company's social impact. Leesa was named a 2019 Real Leader, or one of the top 100 companies in North America making an impact in sustainable leadership.
Leesa is also a Certified B Corporation. Quantitative assessments have determined that Leesa's efforts toward social and environmental responsibility are among the best in the world.
Ordering a Leesa Mattress
If you decide to purchase a Leesa mattress, here's what you can expect.
Placing your order
Leesa Sleep builds and compresses each mattress over two to three business days. Shipping via UPS, which is free throughout the U.S., typically takes one to three business days.
For in-home setup, you can add White Glove Delivery for an additional $100 fee.
Opening the box
As with other bed-in-a-box foam mattress companies, Leesa uses a special machine to temporarily compress the mattress to fit inside the box. Once you open the box and remove the plastic wrap, it automatically begins to reinflate.
Within one hour, the mattress should expand fully.
It takes a few days after unboxing for the mattress to reach its full firmness.
Off-gassing, or an odor after opening, is a common problem with new beds. Leesa Sleep says this "slight odor will dissipate shortly," although for some purchasers, it lasted a long time – even months.
Pros and Cons
Pros
The multilayer construction – consisting of three layers for the original Leesa mattress and five for the Hybrid mattress – blends different technologies for better support and comfort.
Top layers of special foams – the new LSA200 foam in the Leesa mattress and the Avena foam in the Hybrid mattress – create a bouncy, hug-like feel.
Airflow-friendly top layers made of a microcell structure help keep the mattress cool.
The contouring technology of Leesa's universal adaptable feel makes it a great choice for different sleeping positions.
The design of the Hybrid combines some of the best aspects of memory foam and innerspring beds.
Cons
No product will please everyone – especially when it comes to sleeping preferences. Some sleepers complain about some of the very problems Leesa's technologies are created to avoid, including:

Sagging
Sleeping hot
Too much motion transfer

Some sleepers find the single medium-firm comfort level option available either too soft or too firm.
The cost of the Hybrid luxury mattress is too high for many sleepers.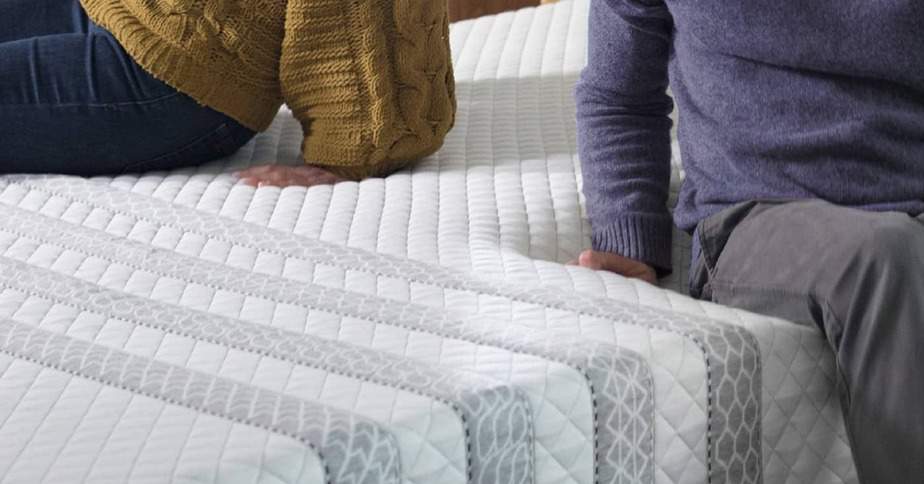 All in all, Leesa is an excellent option for sleepers with a wide range of sleeping preferences and body types.
Start shopping for a Leesa mattress here.
See our mattress rankings
Krystle Dodge
Krystle Dodge is a freelance writer and lifelong geek whose passions include food, beach trips, tabletop games, all things Disney and Harry Potter, and spending time with her family. She graduated from Rowan University and lives in South Jersey with her husband and son.