The Layla Mattress seeks to correct the traditional flaws of memory foam while supplying a high-quality product for customers who are "sleep intelligent."
The invention of memory foam launched the sleep-tech craze. Everyone was suddenly approaching sleep in a new way, and people's "sleep intelligence" dramatically increased. Today, most people have at least heard of the "firmness scale" and understand the relationship between softness and support, responsive and conforming.
In short, customers today have a much clearer idea of what they're looking for in a mattress than they did in the past, and Layla knows it.

The Layla Mattress is "flippable": one side is soft, the other is firm. Basically, it's two mattresses in one.
Instead of purchasing an entirely new mattress if you find you don't like one side, you can instead accessorize to find your comfort level. If the soft side is too soft for your taste, but the firm side is too firm, purchasing a soft Layla topper for the firm side will strike that happy medium.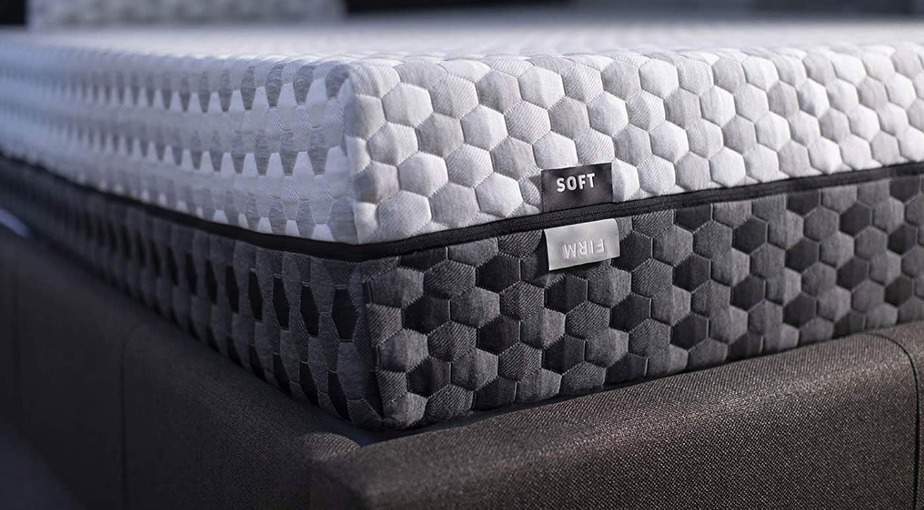 Keep reading for our complete profile of the Layla company.
The Story of Layla
The founder of Layla, Akrum Sheikh, wanted to build a company that directed customers to a premier, high-quality product, charged fairly and competitively, and offered excellent service to empower customers.
So in 2014, Akrum and his brother, Akbar, moved to San Francisco and founded Layla. They launched the Layla Mattress on April Fool's Day in 2016. At first blush, it certainly looked like one of those wonky faux products that businesses "launch" on April 1st to generate online traffic — a bed that can be slept on both sides? Really? — but the brothers weren't foolin'!
Layla devotes itself to helping people lead their best waking lives. It markets itself as the mattress company for people who have something to get out of bed for: Layla is just there to give you a good start.
About the Product
The Layla Mattress is two mattresses in one. One side is soft, the other is firm. Separating them at the core of the mattress is a 4.5-inch layer of support foam. You sleep on whichever side you find more comfortable. However, flipping the mattress is a two-person job, at least.
The mattress itself is 10 inches thick and wrapped in a ThermoGel polyester cover.
Soft side
4 on the firmness scale, or Medium Soft
3-inch top layer of copper-gel infused memory foam
2-inch convoluted foam
Firm side
7 on the firmness scale, or Firm
1-inch top layer of copper-gel infused memory foam
Specs
Durability: The Layla mattress is on par with other high-quality mattress models. It is anticipated to last at least six to eight years with regular nightly use.
Motion isolation: Reviews differ depending on which side of the mattress you choose; the soft side tends to isolate motion more effectively. However, for both sides there aren't many reports of nighttime disruptions.
Off-gassing: Compared to other all-foam mattresses, the Layla mattress emits significantly less odor. Any off-gassing is usually taken care of after airing it out for a day or two.
Conforming: The Layla mattress meets the conforming standards of most high-quality memory foam mattresses. It conforms closely, relieving pressure points.
Temperature neutrality: Memory foam has a reputation for trapping heat. However, the Layla Mattress has the coolest sleep of just about any foam mattress.
Health: The copper-gel infusion in Layla mattresses is very effective at deterring bacteria and mold.
Noise: The Layla Mattress really shines in this department. It is virtually silent under weighted motion.
Positional: The Layla Mattress is best for people who sleep on their back or side. For stomach-sleepers, it tends to perform better for lighter people (under 130 pounds).
Break-in time: The firm side of the Layla Mattress tends to take more time to break in — so much so that Layla requires a mandatory two-week break-in period for its 120-night sleep trial.
Who Should Buy This Mattress?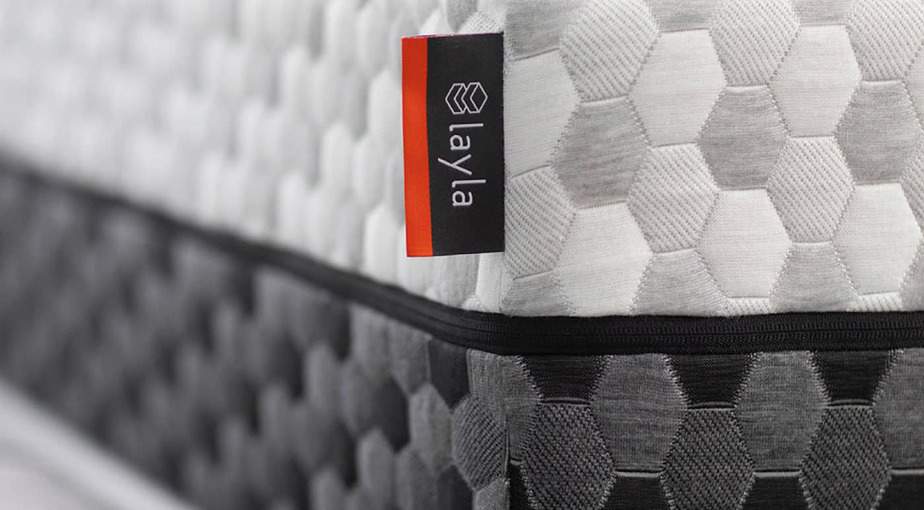 There are lots of options out there. If you're one of the four types of sleepers below, you may consider putting a premium on Layla over other brands.
Hot sleepers: If you tend to become uncomfortably warm easily, Layla is a good bet for a cool, sweatless night.
Active sleepers: People who move or change their position while sleeping will benefit from this mattress. It's good for most positions, and your movements won't disturb your partner.
Alternating sleepers: If your sleeping preferences change over time, this is the mattress of your dreams. Whether you want soft or firm, that option is available.
People with sensitive pressure points: Whether it's your lower back, shoulders, or neck, this mattress will promote healing over time.
Company Reputation
When purchasing a new mattress, it's important to read reviews and articles before making a decision. It's also important to know how to read reviews and articles. A tally of negative/positive reviews does not convey much information and may even misinform. People write reviews for different reasons. Look for trends and patterns, and give more weight to longer reviews.
Sleep professionals
The general report on Layla from sleep professionals is that the company offers a better-than-average foam mattress. The fact that it is flippable (giving customers more comfort options in a single purchase) and copper-gel infused (overcoming the historic deficiencies of high-density polyurethane) give it an edge in the market.
However, beyond these points, there isn't much of a "wow" factor. Don't get me wrong: Sleep professionals love Layla. But at the end of the day, it is just another foam mattress.
That said, compared to other mattresses in its class, sleep professionals are pretty confident that Layla is among the best.
Marketing claims
Like many companies, Layla has recently upped its online marketing game with several new blog posts and quirky videos. Also like many companies, they tend to make some pretty strong claims.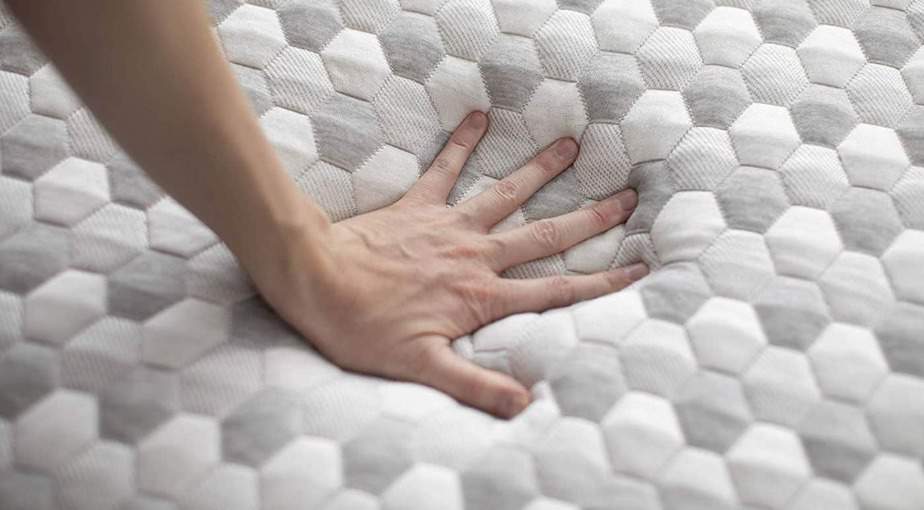 Here's a quick breakdown on some of Layla's statements.
1. Layla promises that its copper-gel infused foam provides "better support."
Put simply, there is no evidence of this. In terms of support, actual performance reviews show that Layla performs just as well as other high-quality memory foam mattresses.
2. On Layla's FAQ page, they state their mattress distributes body heat better than other mattresses.
Layla credits this to their copper-gel infused foam. While it is true that Layla mattresses sleep cooler than most other memory foam mattresses, it's not likely because of the copper-gel. It's more likely due to the cover and the use of convoluted foam.
3. Layla states outright that "side sleepers absolutely love Layla."
That's true for the majority of side-sleeping customers. However, according to customer surveys, about a quarter of them would either say this claim is false or overstated. But, again, that leaves three out of four side sleepers who do absolutely love Layla — which is not a bad score.
Customer reviews
There are a number of common themes among reviews:
1. The Layla Mattress offers a high-quality product at an affordable price.
Customers repeatedly praise this feature. Many reviewers recovering from injuries or chronic joint pain were motivated to budget for a sleeping system at high end stores, but were discouraged by the prices. The Layla Mattress is a comparable product, on par in quality, but at a fraction of the cost.
2. The Layla Mattress's ability to be flipped is actually a feature customers exploit and appreciate.
The thing about a gimmick is, after you use it once, you realize you never really needed it. Thankfully, the "flippable" feature of Layla's mattress does not share this fate. Customers are eager to experiment with both sides and may flip it as many as three or four times before making a decision, genuinely appreciating having the option.
3. The most consistent complaint about Layla's mattresses is the soft side is too soft and the firm side is too firm.
Whether the review is published on Amazon or Layla's company website, this complaint is the most common. The soft side is a 4 out of 10 on the firmness scale, but the layer is only three inches.
Customers don't believe there is enough thickness to compensate for that degree of softness, and at least two reviewers suggest it should be expanded to five inches. Most customers seem to settle for the soft side of the mattress, given the firm side, which rates at 7, is usually too firm for their taste.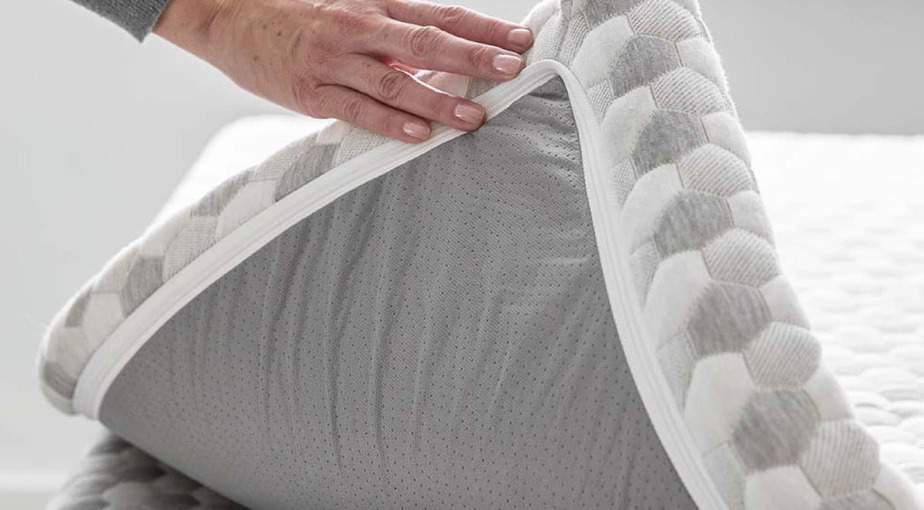 While this complaint is noted, it also shows Layla has not successfully conveyed its vision for the product. The Layla Mattress is not necessarily expected to be slept on as purchased like most other mattresses. Instead, the mattress should be treated like a template which you can either make softer or firmer with mattress toppers, also sold by Layla.
In short, the Layla Mattress is supposed to be customized to suit your needs and preferences.
Warranty
Layla offers a lifetime warranty for its mattresses. If cracks appear in the foam, or if your mattress at any point begins to sag or lose shape or height, you are covered for a full refund or replacement.
However, this coverage only stands for valid customers who purchased their mattress from Layla directly. Layla mattresses acquired as a hand-me-down or through a third-party reseller are not covered.

Unboxing Your New Mattress
Your Layla Mattress arrives at your door in a large cardboard box. The mattress inside has been compressed and rolled into a tube. Your first task is to remove it from the box and place it immediately on the bed frame before unrolling it.
It is sealed in plastic wrap, which you can remove with a razor or scissors, but be careful you don't slash your new mattress.
The Layla Mattress will immediately begin to expand as soon as the plastic seal is opened, taking a few minutes to grow to its full size. While you wait, unroll it on the bed and remove the plastic covering. This could be a two-person job.
It's possible at this point you will smell some off-gassing. However, it is not the VOC off-gassing common with other memory foam mattresses — it's just the factory smell. It's not toxic and there's no harm breathing it.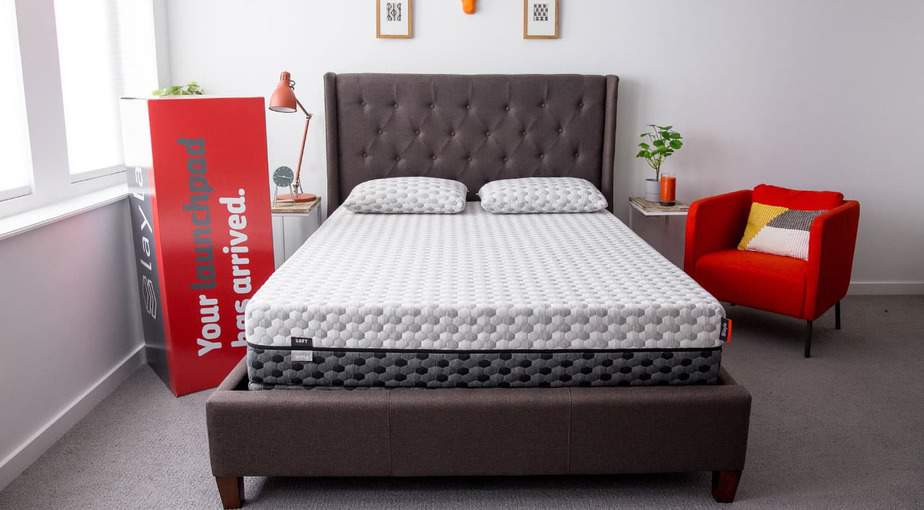 Leaving the mattress to air out in a well-ventilated room for a few hours should be enough to eliminate any smell. After that, you can put on the covers and sheets.
Returns
Layla offers a 120-night trial period for all mattresses. Return shipping is free (except in Alaska, Hawaii, and Canada) and if for any reason you are not satisfied with your purchase before the trial period ends, you qualify for a full refund and free pick-up. Just email your order number and reason for the return to support@laylasleep.com and a customer service agent will contact you shortly.
Instead of returning to the factory, your mattress will be donated to someone who needs it. After corresponding with a Layla customer service agent, you are expected to locate/coordinate with a local charity to pick up the mattress. There's no need to re-package your mattress, but you will need to snap a photo of the donation receipt and send it to your agent before your full refund can be processed.
If you live in Alaska, Hawaii, or Canada, all shipping charges are non-refundable.
Pros and Cons
To make things simple, here's what you can expect from a Layla mattress:
Pros
Two firmness options
Conforming
Temperature neutral
Affordable (starts at $499)
Available in any size
120-night trial
Free shipping (in the U.S.)
Lifetime warranty
Antimicrobial
Non-toxic
Cons
No thickness options
Heavy
Difficult to flip
Considering its affordable price point, long sleep trial, and uniquely customizable design, we'd say the popularity of the Layla mattress among sleep professionals and everyday consumers is well-deserved.
Start shopping for a Layla mattress here.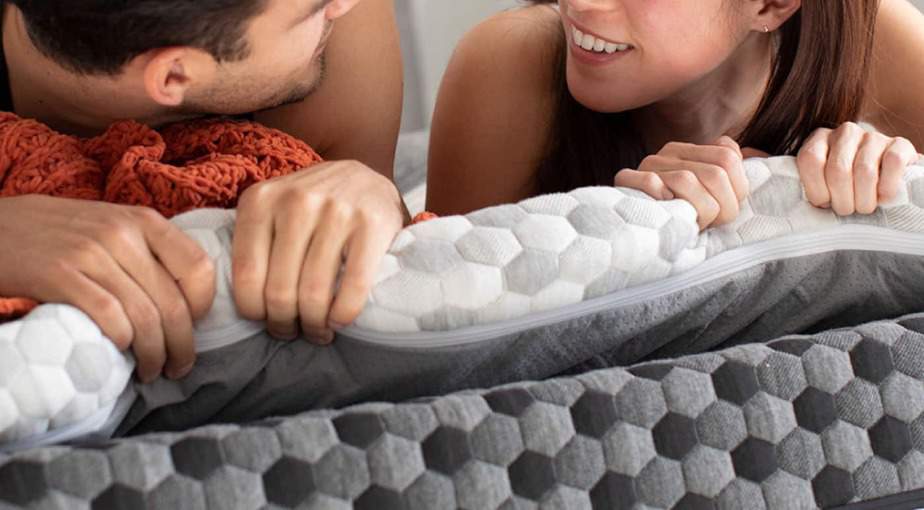 See our mattress rankings

Blake Adams
Blake Adams is a widely published educator, journalist, and copywriter. He lives with his wife and cat in...*throws dart at a map*...Elburn, IL.