A pioneer of the bed-in-a-box industry, Casper Sleep is among the most visible new mattress companies on the market.
Casper's lineup ranges from a streamlined, affordable foam mattress to a high-end luxury mattress at the $2,000+ price point. Right in the middle is the original Casper mattress, which remains the company's most popular product.

About Casper
In April 2014, Casper Sleep was a startup company on a mission to blend the tech and lifestyle industries to create a better mattress — and perhaps just as importantly, a better way to buy a mattress.
At the time, the company offered only one type of mattress. Yet it managed to raise $1.85 million in its initial round of funding. Within the first month, Casper's sales revenue reached the $1 million mark, prompting a new round of investors to award another $13.1 million in funding by August 2014. Hundreds of millions more dollars in subsequent funding would follow.
Today, the original Casper mattress is one of three foam mattresses sold by the company. Casper has also expanded its product line to include:
Bed frames
Pillows
Sheets
Dog beds
Casper's Location
Casper was founded in New York City, where its global headquarters remain. In 2017, the company secured a nearly 32,000-square foot office space on Park Avenue South in the Flatiron District of Manhattan. The company's 5,000-square foot research and development facility, Casper Labs, is located in San Francisco, CA.
Where to try Casper Beds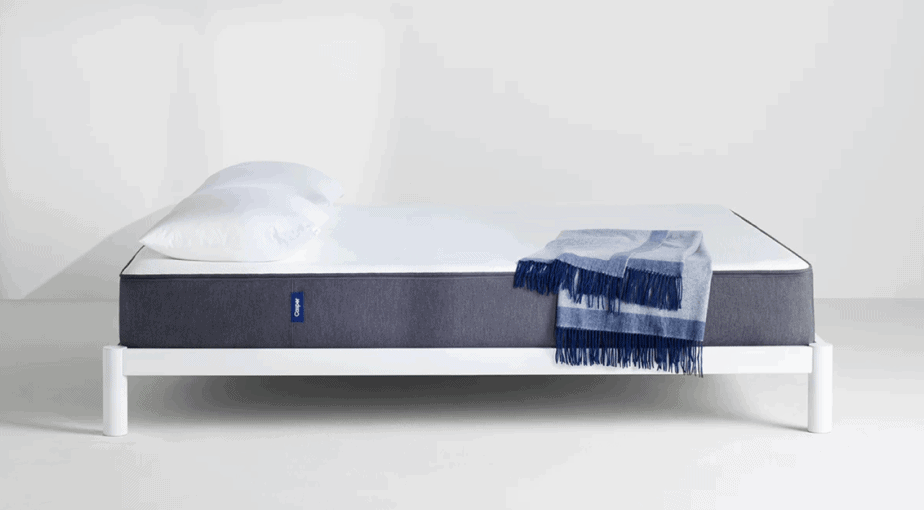 You can try before you buy by visiting one of Casper's 20 showrooms spread across the U.S., with locations in:
California
Colorado
Florida
Georgia
Illinois
Massachusetts
Minnesota
New Jersey
New York
Pennsylvania
Texas
Washington
Did you know? In addition to buying the Casper mattress direct from the manufacturer, you can purchase from Amazon and Target.
Company Reputation
Casper has a reputation for being one of the most groundbreaking mattress companies on the market.
The company's founders revolutionized the mattress industry and the mattress shopping experience when they decided to sell their products online, directly to consumers.
Downsides and Advantages of Online Buying
Some sleepers remain wary of buying a mattress without testing it first. However, other customers lament the exasperating process of testing out mattresses under the predatory eye of commission-driven sales reps in conventional mattress stores — so it comes down to a question of preference.
By offering a lengthy in-home trial, Casper allows sleepers to escape the high-pressure sales situation. Instead of trying to judge a bed based on a few harried minutes in a store showroom, they can find out what it's actually like sleeping on the mattress in their own home, night after night.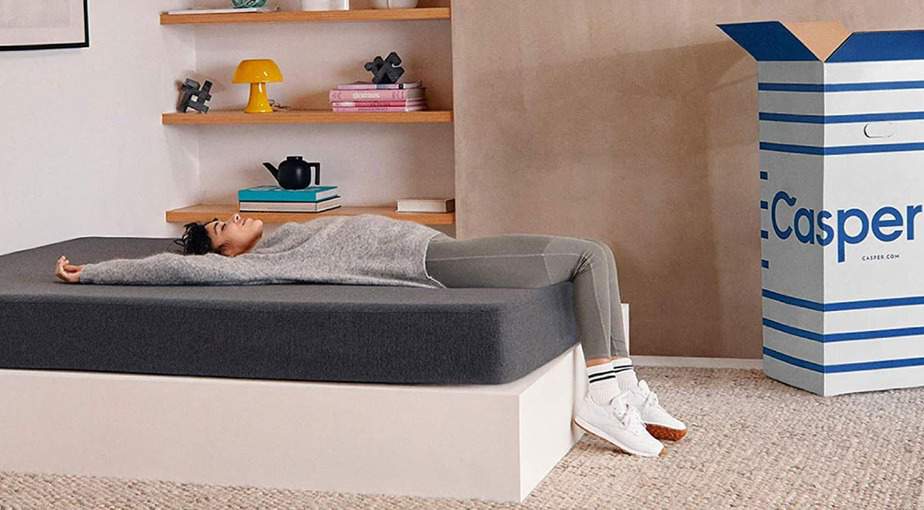 The online business model also saves the company money, which in turn allows customers to purchase the bed for a lower price.
A Reputation for Sleep Innovation
When it comes to innovation, Casper Sleep is a difficult mattress company to beat. We were especially impressed with its dedicated R&D facility, Casper Labs.
More than 50 scientists, engineers, and researchers work in this facility with the aim of building and testing cutting-edge sleep technologies.
The facility houses workrooms, testing equipment, and machines that create prototypes of new designs.
In an "experimental bedroom," sleep testers try out mattresses, pillows, and other sleep products and provide real-time feedback to the Casper R&D team.
Customer Service
In the mattress industry, consumers who need help often get caught in the crossfire of manufacturers and sellers trying to place responsibility on each other. We were glad to see that Casper's direct sales model eliminates this issue. Existing and prospective customers can contact Casper seven days a week using:
Email message
Online live chat
Phone call
Text
What can Casper representatives help you with?
Product consultants can help you plan your bedroom.
The Customer Experience team can answer questions about your bed setup.
The company promises to answer all "snooze questions" — not just product inquiries.
Construction of Casper Mattresses
Casper Sleep now offers three mattresses:
The original Casper
The entry-level Essential
The luxury Wave
All Casper mattresses are made of proprietary hybrid foams that blend high-quality materials for a uniquely comfortable and supportive feel. Casper's mattresses are manufactured in the United States.
The Original Casper Mattress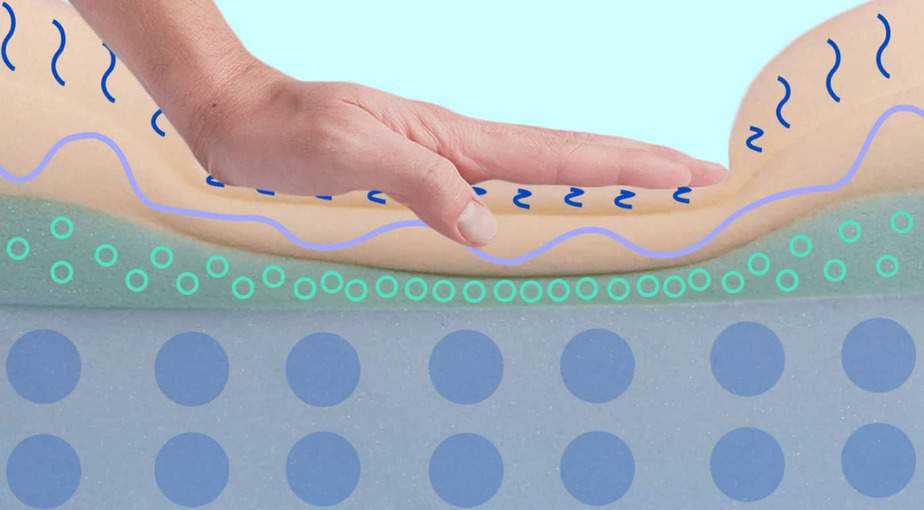 The original Casper mattress is 10 inches thick and includes four layers:
Support foam for durability
Transition foam
High-density memory foam for that pleasantly sinkable feeling
Open-cell foam for breathability
The innovative Zoned Support feature means that the mattress is firmer at your hips and softer at your shoulders. This design helps support ideal spinal alignment. Customers have called the Casper "the most comfortable bed I've ever slept in."
Casper Essential Mattress
At 8.5 inches thick, the streamlined Essential option still offers hybrid proprietary foam construction and open-cell foam technology. It differs from the Casper mattress because:
The Essential mattress has only three layers. The transition foam layer is missing.
There's no Zoned Support feature.
The responsive memory foam doesn't quite match the bounce of the original mattress's high-density memory foam.
The Wave Mattress
The Wave is an overachieving, 11.5-inch, five-layer mattress. It includes the high-density memory foam and comfortable transition layer from the original Casper mattress, plus:
A soft yet responsive hypersensitive top layer of memory foam
Hyper-Targeted Support that provides precise ergonomic support at 33 points
Pressure-relieving contoured foam with supportive gel for spinal alignment
All Casper mattresses come in a single level of firmness, which Casper calls "just right" — but not all sleepers agree.

How Different Types of Sleepers Will Experience a Casper Mattress
Casper mattresses are suitable for all sleeping styles, but there are caveats.
Side sleepers who prefer a softer feel are particularly likely to find Casper's one-size-fits-all firmness level too firm.
Heavier stomach sleepers who need more support might think the bed is not firm enough.
Generally, though, expert reviewers and real customers have found that Casper mattresses work well for back, side, and stomach sleepers. We were particularly impressed with the extensive research into sleeping positions that the company conducted while developing the Casper pillow.
How to Decide Whether to Buy a Casper Mattress?
When you buy a Casper mattress, you'll have a full 100 nights to try out your new purchase in the comfort of your own home. If you don't like it, you can get a full refund.
However, buyers should know that memory foam will naturally become softer as time goes on. What's comfortable on night 60 might become entirely too soft by night 120 — and by then, it's too late to get a refund.
Comfort and Support
The original Casper mattress has a feel like no other bed on the market.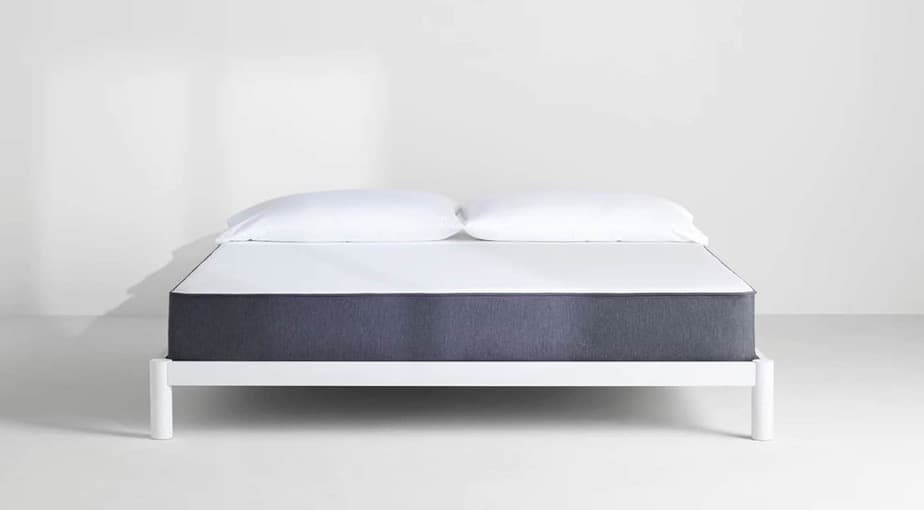 Multilayered proprietary foams combine high-density foams and latex.
The transition layer adds zoned support to comfortably cushion hips and shoulders.
The result? Ideal pressure relief and the perfect amount of "sink."
The high-end Wave mattress also features a Hyper-Targeted advanced ergonomic support system, encompassing 33 points along the spine.
Value and Price
Casper offers a luxury mattress feel at prices that compare favorably to expensive memory foam brands like Tempur-Pedic.
The stripped-down Essential mattress has the lowest price, at $600 for a queen.
The advanced features, at a price point of $995 for a queen, make the original Casper mattress the best value.
For the Wave mattress, you'll spend $2,250 for the queen size — but you'll get a true luxury mattress with all the bells and whistles.
Other Costs
$250 for the foundation that accompanies the mattress
Upwards of $1,000 for Casper's adjustable foundations
Shipping is free in most of the U.S. and Canada
Warranties
Casper mattresses come with a 10-year limited warranty.
What's Covered?
The warranty covers material and workmanship defects, including:
Sagging and indentations greater than one inch
Cracks or splits in the foam
Defective zippers on the mattress cover
To use the warranty, you must:
Be the original buyer — not a subsequent owner
Retain proof of purchase
If a covered defect arises, Casper will repair or replace the defective mattress at its discretion. Never use the mattress in a way that does not constitute normal use, including setting up the mattress without an appropriate foundation or bed frame, because this can void the warranty.
What's Not Covered?
Any issue that is not a result of a defect is not covered under the warranty. Purchasers most commonly reported two types of issues that were not covered:
Changes in sleepers' comfort preference
The natural softening of foam that happens over time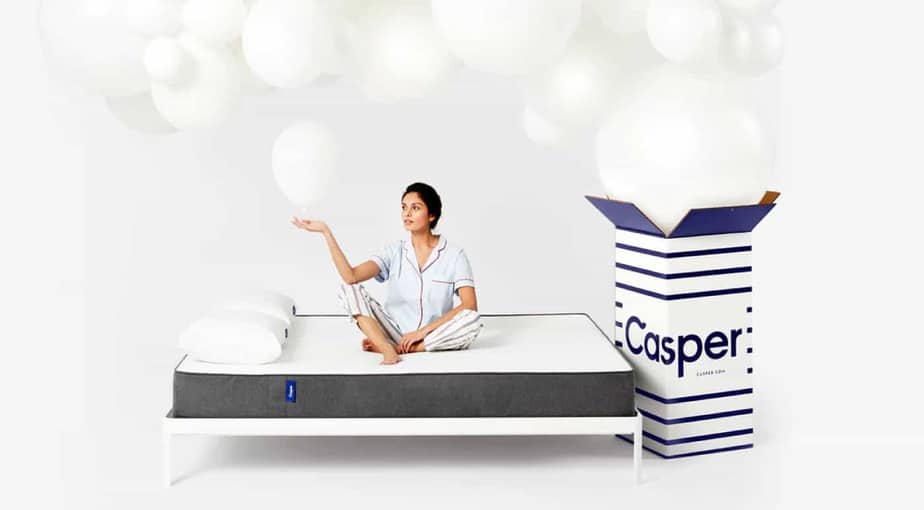 Although the warranty does not apply if you decide the mattress is simply too soft or too firm for your liking, Casper offers a 100-night trial period, during which you can return the mattress at no charge.
Cooling Elements
Memory foam works by responding to your body heat, but the downside is that it has a reputation for trapping heat. To prevent sleepers from becoming uncomfortably warm, many memory foam mattress manufacturers add technology specially designed to help you sleep cool.
Original Casper Cooling Technology
Casper mattresses don't have some of the most cutting-edge cooling elements on the market, like special cooling gels and infusions of copper and graphite particles.
That said, they do incorporate cooling technology into their construction. All three Casper mattresses use open-cell foams for ideal airflow and better breathability. The small pores in the foam allow heat to leave the material instead of remaining trapped.
Casper Wave Cooling Technology
The Wave takes temperature regulation to a new level for Casper mattresses by utilizing:
A new ultra-breathable foam complete with high-airflow perforations for even more advanced breathability
A newly designed wool-infused cover that fights humidity
Unboxing Your New Mattress
What's In the Box?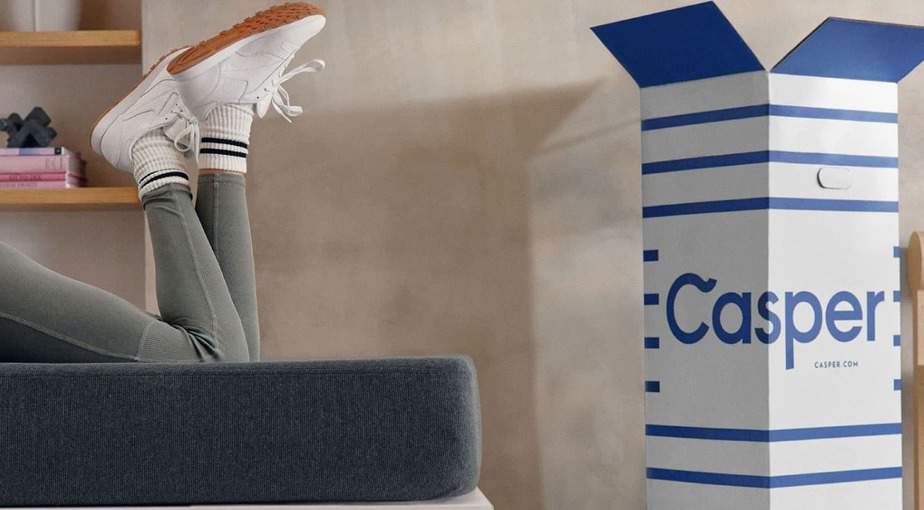 Casper mattresses arrive in a box small enough to fit in a regular-sized car trunk.
The original Casper mattress comes in a box that measures 17 x 17 x 42 inches
The Casper Essential's box is 16.25 x 16.25 x 42.5 inches
The Wave's box is 19 x 19 x 41 inches
One important note: Being stored this way for longer than three months could start to weaken the mattress's structural integrity, so don't leave the bed in the box for too long after you receive it.
Re-Inflating the Mattress
As long as you remove the mattress in a timely manner, it should expand effortlessly upon opening.
Take the mattress out of the box.
Cut it out of the fabric binding and inner plastic wrap.
Unroll or unfold it.
Spread it out on your bed frame.
Many compressed memory foam beds take several hours to reinflate and may require you to wait days before sleeping on it. However, Casper mattresses are meant to expand to full size within mere minutes. Once they do, you're good to go — no waiting required!
What About Off-Gassing?
Off-gassing, or emitting a noticeable odor upon opening, is a common problem with beds shipped in a box (as well as other new products).
What the company says: Casper acknowledges that a new mattress may give off a "mild" scent when you first take it out of the box, but says that the smell should be gone within a few hours as long as your room is well-ventilated.
What real purchasers say: Reviews are mixed. Some sleepers say they barely noticed an odor at all, but that it lasted one to two days. Others called it a "very obvious" chemical smell and reported that it lasted one to two weeks, and in rare cases, up to a month.
Pros and Cons
With all this information in mind, here are the main takeaways about Casper's mattresses:
Pros
Casper's proprietary hybrid foams combine the best features of all types of foam mattresses, not just memory foam.
The Essential Casper mattress puts a comfortable foam mattress into the budget realm.
The advanced features of the original Casper mattress allow for better support, spinal alignment, and breathability.
The Wave incorporates luxury features for a pressure-relieving, ergonomic design.
Cons
Though designed for airflow and breathability, Casper mattresses lack some of the most extreme cool-sleeping technologies on the market. They may not be the best choice for customers who tend to sleep hot.
Some sleepers felt that the mattress was not supportive, particularly at the edges.
The price point of the Wave mattress is too high for many consumers.
Despite a few minor drawbacks, Casper offers some of the best memory foam mattresses available on the market.
See Our Mattress Rankings
Krystle Dodge
Krystle Dodge is a freelance writer and lifelong geek whose passions include food, beach trips, tabletop games, all things Disney and Harry Potter, and spending time with her family. She graduated from Rowan University and lives in South Jersey with her husband and son.