When it comes to traveling in comfort, the Trtl Pillow easily takes our top spot as the best travel pillow.
Not only is this pillow ergonomically designed, it's also reasonably priced. Comfortable, convenient, inexpensive — what's not to love?
Buying the right travel pillow can make a long journey more tolerable, but a poor-quality pillow could lead to short-term injury. You've likely seen passengers on airlines using a huge variety of models. So how do you decide which products are best, and which products aren't worth your time? There are numerous factors to consider, such as whether to pick memory foam or opt for an inflatable neck support. Each option comes with its own advantages and drawbacks, including space consumption, cost, and materials. What's more, some models are more prone to having you fall asleep in a less-than-flattering position.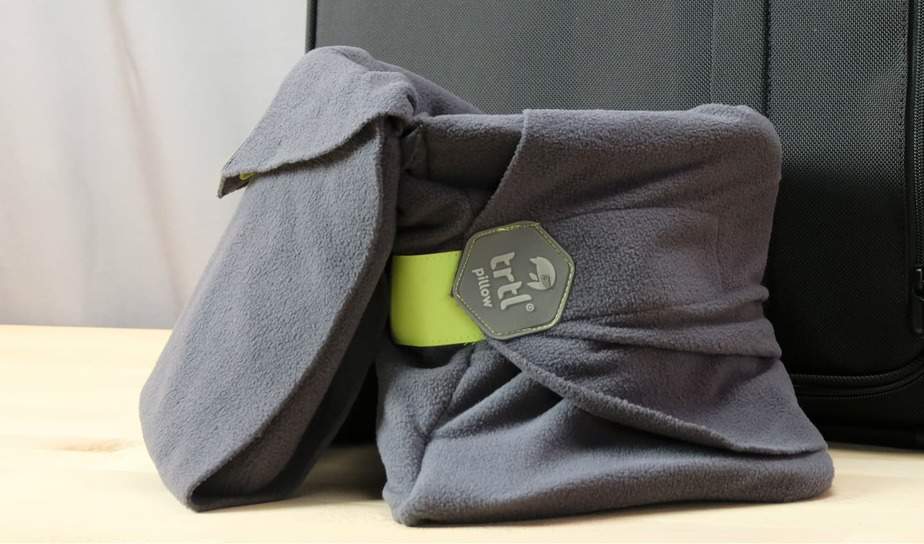 Below, we've highlighted the best pillows for travel available right now.
The Travel Pillows We RAVE About
Snooze as you cruise. These travel pillows will provide your neck with the support it needs.
Travel pillows have been in use for decades, providing stable support when catching some shut-eye on long journeys. The origins of this product lie in a simple U-shaped design that has largely remained the standard for many years. However, some variations such as the inflatable pillow and full-body pillow are shaking up the market.
Why You Need a Travel Pillow
Travel pillows provide much-needed support for when you nod off in unnatural positions. Though you can use a travel pillow for bus, car, or camping trips, most shoppers pick one up for long flights. Having a pillow for those lengthy journeys can make the difference between a peaceful nap and disturbed, fitful sleep.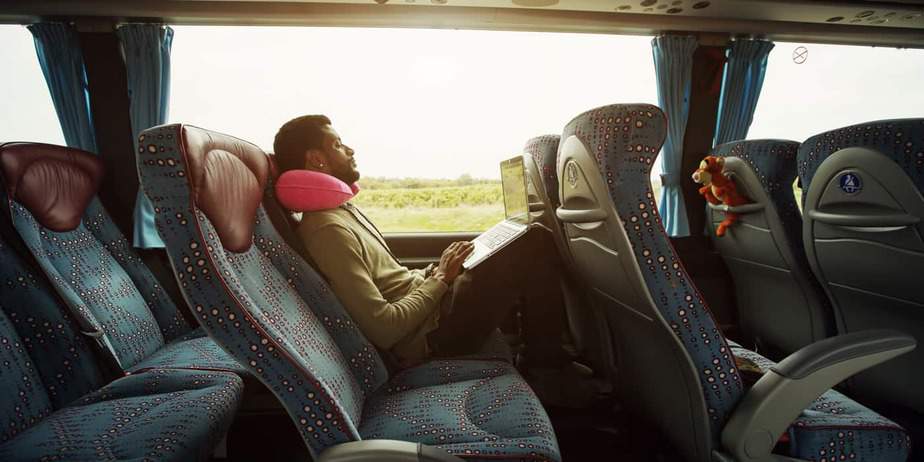 Since you're used to sleeping lying down, your body needs support to avoid aches and pains when sleeping upright. As you drift off, your head will naturally gravitate towards the ground. Without proper support, this could lead to a stiff neck, strains, or headaches.
Inflatable or Soft
One of the first decisions to make is whether you purchase an inflatable or non-inflatable pillow. They're both adept at supporting the head and neck, so personal preference comes heavily into play here. However, each type does have its own benefits that may help sway your decision. Inflatable pillows excel at maintaining a tiny footprint within your luggage, as they fold down to a lightweight shell when deflated. However, you pay the price of having to inflate them before every use. This could become annoying not only to you, but to your neighboring passengers.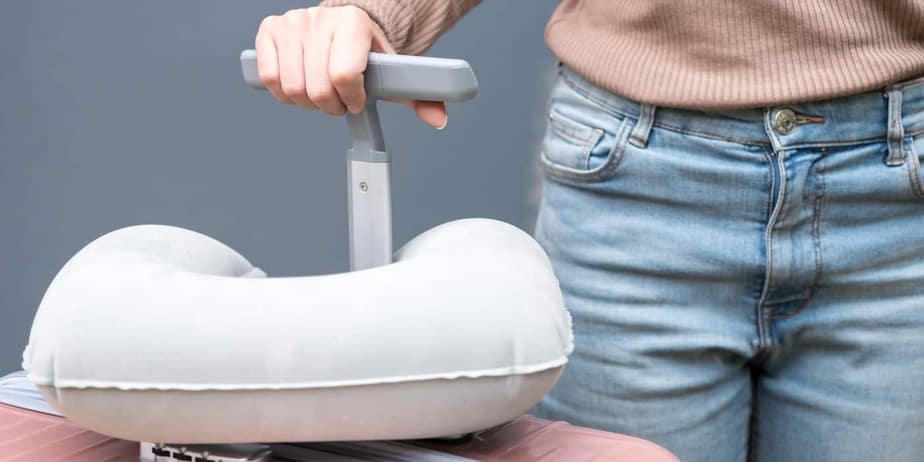 On the other hand, non-inflatable pillows are instantly ready to use when you need them most. The trade-off is that they're heavier and compress less easily when not in use. However, they can incorporate materials such as memory foam, which provides class-leading support.
Ease of Cleaning
Before you make any final decisions, it's also worth considering whether washing your pillow is going to be a difficult task. Some designs and materials are more easily cleaned than others, as some can be machine washed. If you're going to use it regularly, then you'll need some way of freshening up your pillow from time to time. Provided you avoid pillows made from cheap styrofoam, there are means of effectively cleaning every travel pillow. Memory foam pillows most frequently utilize removable covers that can be thrown into the washing machine. Inflatable pillows may use similar covers, or they may be made of materials that can be wiped down.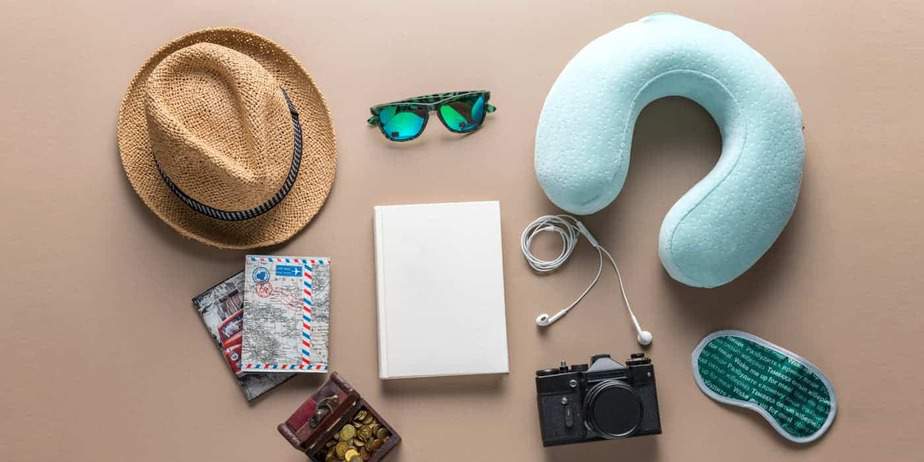 For pillows without a removable cover, there's an alternative. Spraying the fabric with fabric fresheners can effectively remove odors, though stains could still be an issue. So if you want a pillow that can easily be cleaned, your best bet is to look for one with a detachable cover.
Logistics and Convenience
When we say logistics, we're talking about the ins and outs of using the pillow: whether or not the routine unpackaging and use of the pillow is tedious, and whether it's quick and easy to set up. And whether you're going to suffer more for having it with you than you benefit from it. Some things to consider are:
The traction and grip offered by the material;

Whether the pillow suits a range of sleeping positions;

How heavy the pillow is and whether it'll push your luggage allowance over the edge;

The speed with which the pillow inflates and decompresses, if it's inflatable.
This isn't necessarily an exhaustive list. Reviews aside, your personal preference matters, too. Everybody favors a different sleeping position, so finding a pillow to suit you and your style is just as important as picking a high-quality product.
Our top picks should help guide you towards making the right choice and avoiding aches and pains.
Methodology
To ensure that we only recommend the best travel pillows, our methodology is based on real customer opinions. We gather data from across the internet to work out which products customers are already raving about. We also aggregate scores from websites like Amazon to judge how each pillow ranks on key criteria. We then assign a composite RAVE Meter score based on these important variables. This gives us our final list of recommendations, based on the experiences of thousands of consumers like you. The below criteria are important to us when selecting our winning products, and these help us to determine the product scores.
The

material

used, in terms of both quality and how easily it can be cleaned;

The

style

of pillow and how it offers head and neck support;

The

price

and whether you're getting value for money;

The

durability

, to ensure that your travel pillow is built to last;

The

comfort

rating, in terms of how comfortable the pillow is after long-term use;

The convenience, in terms of space consumption and carry weight.
Related rankings
Why use a travel pillow?
Falling asleep in an upright position isn't natural, and it can lead to severe discomfort over time. But sometimes you don't get the luxury of choice, particularly on long-haul journeys. If you're routinely flying throughout the night or all day long, you're going to nod off from time to time. To prevent your neck from becoming stiff and painful, you can pick up a travel pillow. These products support your head and neck in a natural position, while letting you get precious shut-eye. This stops the aches and pains associated with the stress that would otherwise be placed on your vertebrae. And let's not forget the embarrassing likelihood of ending up in a stranger's lap. Falling asleep unsupported means that you could slide in any direction. With a travel pillow, your gravity is kept central, so you won't find yourself laying across your neighbor's shoulder. Many people only think of a travel pillow when planning for a long-haul flight, but the reality is they're very versatile. They're perfect for long bus journeys, or for when you're the passenger on an extended car trip.
What are the different types of travel pillows?
This is a tricky question, as you can categorize travel pillows in more than one way. Material is important, with 3 main types available. Style and shape is another essential consideration, and this is where pillows can vary widely. The cheapest material used in poor-quality pillows is basic foam. It absorbs odors and stains easily, can't be washed in the machine, and is the least comfortable. However, it's also the least likely to empty your wallet, making it a trade-off between cost and comfort. Memory foam is a vast improvement on basic foam, providing the same kind of support offered by memory foam mattresses. The foam conforms to your body shape and springs back into position when not being used. These pillows normally come with a removable cover, since the foam itself cannot be washed easily. And then there's the inflatable range of travel pillows that rely on cushioned air pockets for support. Though not always as convenient, these pillows often have the smallest footprints when fully deflated. This makes them ideal for the space-conscious traveler. In terms of shape and style, there is far more variance. One of the most common travel pillow designs is the U-shaped pillow, which looks like a horseshoe. Other types include larger pillows that cross the body, and wrap-around pillows like the Trtl Pillow. However, this is definitely not an exhaustive list of the many designs available.
Can I wash a travel pillow?
How you clean your travel pillow will depend on what type of material it's made from. For example, most memory foam pillows should be kept out of the washing machine. Always pay attention to the label when choosing how to freshen up your pillow — otherwise, you could damage the product. When washing machines are out of the question, there are a couple of alternative methods you can use. Washing these items in a bath or sink with gentle detergents is an option. Filling a spray bottle and misting the pillow with light detergents is another possibility if they're not heavily soiled.
What are the best travel pillows?
Choosing a travel pillow is difficult and often down to personal preference. That said, if you pay close attention to comfort, build quality, and materials, some travel pillows clearly come out on top. We've recommended the best travel pillows based on aggregated customer feedback from across the internet. We've taken into account the positives and negatives highlighted by countless customers that came before. We've analyzed the feedback and have assigned our own RAVE Meter scores to each pillow. (There's more on our methodology up towards the top.) Here are the results of our analysis: The Trtl Pillow is the best travel pillow that money can buy. If you don't believe us, just ask the thousands of customers who have left wildly positive reviews on Amazon. Alternatively, there are many other runner-up pillows that excel in different areas, such as offering full-body or lumbar support. For the best eco-friendly pillow, consider the Therm-a-Rest pillow, or for the best budget pillow, choose the Travelmate.
RAVE Recommends
If you've already realized the benefit of taking a portable pillow on your travels, then check out these other recommendations. These products can help make the most arduous journey a little more comfortable.