If you're looking for a mattress that will cradle you softly while you dream, keep you cool while you sleep, and not require a 30-year payment plan, look no further than Brooklyn Bedding's Bloom Hybrid.
It earns the top spot for "Best Soft Mattresses," for its use of top-notch materials with a price point you won't lose sleep over. But what we love most about this mattress is that it's super soft without making you super sweaty, so you can rest assured that your bed will be money well spent.
I remember a few significant betrayals from my childhood. One such memory was waking up before my parents on a Saturday, going to the pantry for a bowl of Frosted Flakes, pouring ice-cold milk from the refrigerator, taking a bite, and immediately sobbing with the realization that nothing in life is assured; that sometimes milk spoils and tastes horrible. 
I remember the first time I wasn't invited to the popular kid's birthday party (even though everyone else was attending). And, I vividly remember being informed that I would never lie down on a cloud because even though clouds look solid, they're just made of water and I'd fall right through. 
I've continued to chase some childhood dreams: the perfect bowl of cereal, the birthday party (which is long forgotten because I'd probably rather stay home, to be honest), and, most of all, the dream to one day experience falling asleep on a cloud. This is all to say this review is more than just a search for the best soft mattresses: it's a commitment to never give up on the innocent aspirations of my childhood self.
The Soft Mattresses We RAVE About
This natural latex hybrid uses materials that are good for your softest sleep and the environment. Using durable latex, cooling wool, and body contouring high-density foam, this mattress checks all of the boxes, bouncing its way to RAVE's top pick for best soft mattresses.
Read Full Review
Shop Brooklyn Bedding Bloom Hybrid
If you're in the market for a soft mattress with a soft price tag to boot, consider Tulo's all foam model. With four layers of foam, including a cooling memory foam layer, you might just forget you spent under $500.
Read Full Review
Shop Tulo Soft Foam Mattress
If softness is your ultimate goal and money is no object, Tempur-Pedic has a mattress for you. Their ability to conform to the body has made Tempur-Pedic famous, but we at RAVE especially love Soft Luxe Breeze for its use of a cooling technology, which makes every crisp dollar bill spent worth the investment. 
Read Full Review
Shop Tempur-Pedic Soft Luxe Breeze
How Do I Find the Best Soft Mattress?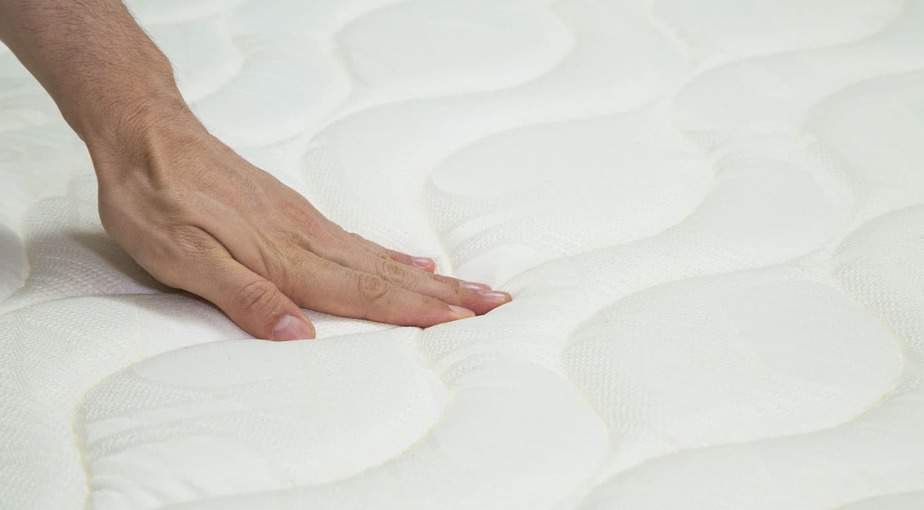 Like most things in life, a comfortable mattress is subjective, and a comfortable soft mattress is primarily in the eyes of each person. How comfortable a mattress is — soft or otherwise — comes down to the sleeper. 
So, be sure to test out a mattress before you decide. Visit a showroom if you can, and take full advantage of the company's trial period, especially if you choose to buy online. 
A mattress may feel soft and comfortable at first, but it takes some testing out to know how it agrees with your body and how you sleep. A mattress should be like a relationship: really good (and exciting) the first time you try it, and even better as you get to know it. 
With that said, you'll need to choose your "type." Each type of mattress will have varying levels of comfort and softness. The style you want comes down to how it feels, how it dissipates heat, how much it costs, and which of these factors is most important to you. 
Types of Soft Mattresses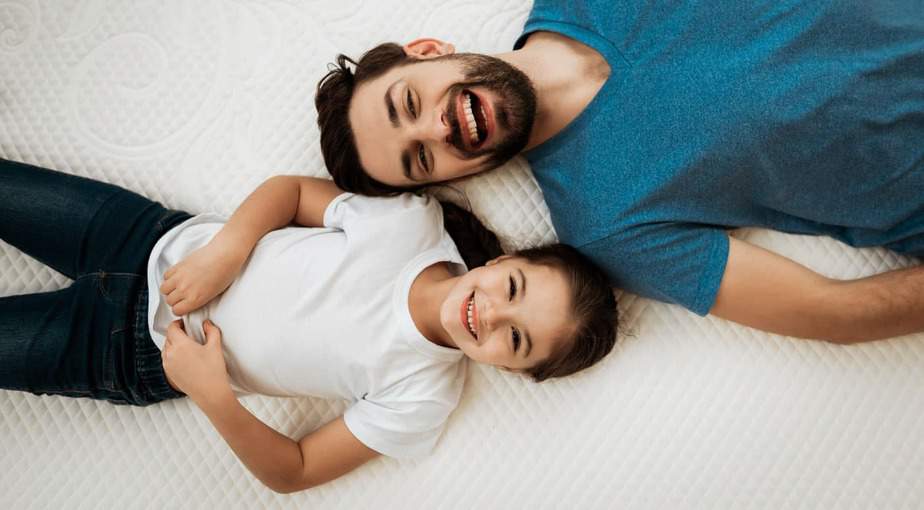 There are four main types of mattresses: innerspring, foam, hybrid, and latex. 
Innerspring Mattresses 
An innerspring mattress is a traditional mattress on which your parents probably slept. They vary on firmness level depending on the number of springs and the innerspring mattresses construction. 
Benefits to an innerspring mattress include the ability to customize the firmness level, so you can choose the softest available option if you prefer. And, because the springs are surrounded by air, innerspring mattresses tend to be more cooling than other models. 
So, if you run hot, a soft innerspring mattress might be the best option. Plus, innerspring mattresses are generally less expensive.
That said, there are a few downsides to an innerspring. The springs can be noisy, and if you sleep with a partner, there's little mystery when it comes to how much they move at night. I'm no relationship expert, but when it comes to sleep, I know enough to know a little mystery goes a long way.
They also tend to wear out faster, so you while it'll initially cost will be less, you'll likely have to replace it sooner. 
Memory Foam Mattresses
If "softness" is your top priority, consider a high-quality foam mattress, specifically a memory foam mattress. If you've ever seen a movie about space, you know that the part where the astronauts go from Earth to outer space is pretty tricky. 
Memory foam was first developed by NASA to absorb the G-Forces created when a spaceship launches, so it comes equipped with astronaut-level pressure relief. 
Memory foam conforms to your body, so it's of particular help if you sleep on your side, have any injuries that make sleeping difficult, or just seeking out that weightless feeling. It's also the best for reducing the amount of movement you'll feel when your partner moves, so if your a light sleeper and want to pretend like you're in it alone, opt for memory foam.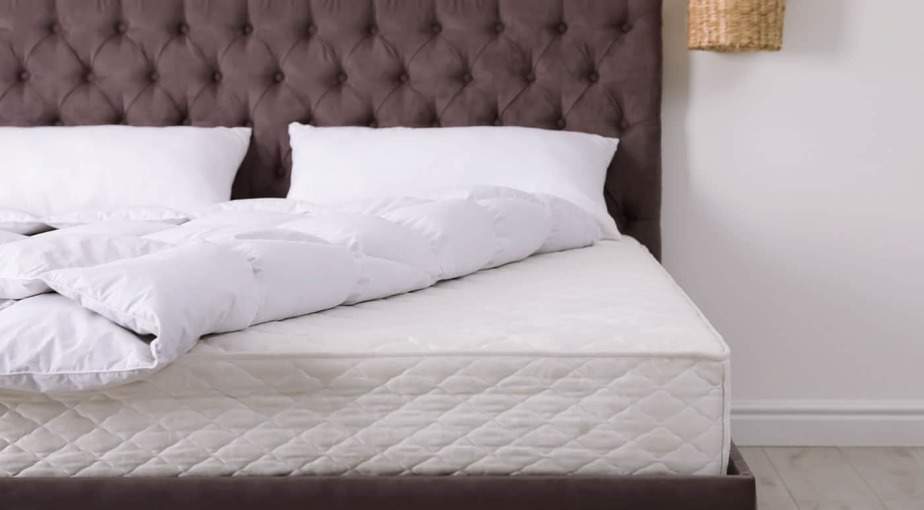 Memory foam mattresses tend to be expensive. If you can't invest in memory foam but still want a super soft mattress, consider a high-quality polyfoam of a 1.8 PCF rating or higher. 
That said, both poly and memory foam mattresses can go too far to the soft end of the spectrum. Soft mattresses can cause a sinking feeling, especially for heavier-weight people and stomach and back sleepers. 
Foam is also notorious for trapping heat, so if you're continually searching for the cold side of the pillow, foam might not be your best option. 
Hybrid Mattresses
Now that I've covered the two ends of the spectrum consider something more towards the center. Hybrid mattresses use a combination of both coils and foam to create a soft feeling, while still allowing some airflow. They come in a variety of firmness levels and help mitigate the transfer of weight between partners when they move (though not entirely). 
Hybrid mattresses tend to fall somewhere in the middle in terms of price, so if you're looking for something on the more inexpensive side, you likely won't find one in your budget. They're also not the absolute softest if that's what you're looking to purchase. 
Latex Mattresses
Finally, latex mattresses provide a lot of the body-conforming softness of memory foam, while still giving some bounce, so you don't feel trapped. They also stay cooler than most foam models. If you opt for natural latex over Styrene-Butadiene Rubber (SBR), you'll rest easy knowing you're sleeping on nature's best that will also last the longest. 
So, if durability, non-toxic materials, and comfort are your top priority, consider buying a latex mattress. One of the more expensive options, but well worth the money if it's within your budget. 
In the end, no matter the type of mattress you choose, comfort comes down to how it feels. Unfortunately, I can't predict how a mattress will feel to each person reading this review. But, I can help steer you towards something that will fit your priorities, and you can take the wheel from there. 
Methodology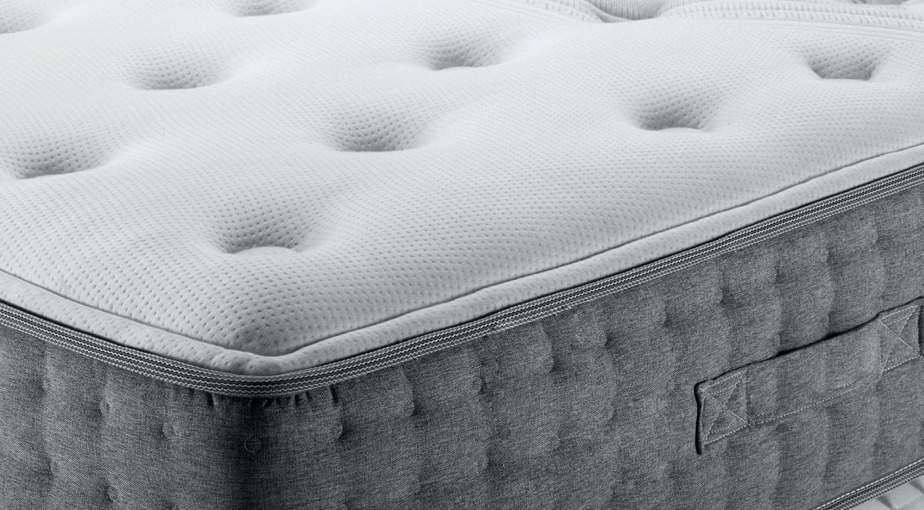 I read countless user testimonies, tested the mattresses I could get my hands on, and kept a few key things in mind to narrow down my top 10. 
Comfort:

I prioritized a softer mattress for this review, seeking out that weightless feeling only a plush mattress can provide. 

Durability:

Because a mattress falls in the "investment" category, longevity is critical. I looked for mattresses with an excellent reputation for earning their price tag.

Price:

Most high-quality mattresses fall somewhere in the $1,000 – $3,000 range. That said, I looked for comfortable mattresses in a wide variety of price points to find the best fit for every budget. I also avoided anything above $5,000, because I believe the additions at this price point are relatively superfluous.

Ventilation:

The biggest fight between a soft mattress and the sleeper that loves a soft mattress is the

heat

. I looked for soft mattresses that still allow some airflow, so you don't wake up in a puddle of sweat every night.  

Motion Isolation:

This is especially important if you sleep next to someone, or a few people, or a few pets. I looked for mattresses that won't wake you up every time something stirs in the night.
The Best Soft Mattresses
When do I need a new mattress?
The average lifespan of a mattress is 7-10 years. 7-10 years is a rule of thumb. The actual lifespan of a mattress depends on the sleeper and how a mattress is cared for. 
It's essential to keep an eye out for sagging. If your mattress is sinking in where you sleep, it's time to replace it. Changes in weight can also affect your mattress, especially if you've gained significant weight or added another sleeper.
And, if your mattress is uncomfortable, causing you pain, or affecting your sleep, it's time for a new mattress — no matter its age. In my opinion, a night of good sleep is non-negotiable, so don't delay on treating yourself to an upgrade.
How should I clean my mattress?
Regularly washing your sheets in hot water and using a mattress protector is the first step to a clean bed. A mattress should also be deep cleaned every couple months, especially if you notice your allergies act up at night, see stains when you change your sheets or are having issues with bug bites.
To deep clean your mattress, first, use a hand vacuum with an upholstery attachment to suck up all the dirt and dust all-around your mattress and box spring. 
Next, sprinkle baking soda along the surface of your mattress. Use a scrub brush to rub it in and let sit for 10 minutes. Once the baking soda has deodorized the mattress and sucked up a lot of its moisture, use a hand vacuum again to remove the baking soda. 
Use a disinfectant spray to spot clean stains and allow your mattress to dry completely before replacing the sheets. 
Is a soft mattress terrible for my back?
Traditionally, firm mattresses have been recommended as being "better for your back," although this is no longer thought to be entirely accurate. Firm mattresses often don't offer enough sink for a lightweight sleeper. 
Soft mattresses are recommended for those who sleep on their side to better cushion their shoulders and hips. 
So, if you're a heavier weight person, someone who sleeps on their stomach or back, or both, consider opting for something with a little more support. For the lightweight sleeper, especially the lightweight sleeper who snoozes on their side, a soft mattress may be not only more comfortable, but better for your body as well. 
What happens to the mattress I returned after a trial period? 
I'm going to give you the benefit of the doubt and assume you're asking this for purely selfless reasons: you don't want to believe that all those mattresses are ending up in landfills, right? Maybe they're getting donated to families in need or recycled to insulate expensive puffer jackets, or used for tumbling practice at underprivileged schools.
You're not asking because deep down you're concerned that your mattress was tested out for an entire year by some stranger sleeping (etc.) in it, then ultimately found itself returned, repackaged, and unwrapped in your bedroom? Either way, it's an entirely reasonable question that I've pondered myself.
After some research, I'm sorry to inform you the sad fact is that your mattress, whether you used it for a month or 10 years, will likely end up in a landfill. This may leave you with the depressing vision of a mountain of mattresses piling up somewhere desolate surrounded by the many other pitfalls of human domination, but at least you're not sleeping on some disgusting reject mattress, right? 
What is the best soft mattress?
If you're looking for a mattress that will cradle you softly while you dream, keep you cool while you sleep, and not require a 30 year payment plan, look no further than Brooklyn Bedding's Bloom Hybrid. It earns the top spot for "Best Soft Mattresses," for its use of top-notch materials with a price point you won't lose sleep over. But what I love most about this mattress is that it's super soft without making you super sweaty, so you can rest assured that your bed will be money well spent.
But not every mattress works for everyone. To find the perfect mattress for you, get to know your sleeping habits and pay attention to what your body is looking for out of its sleep schedule. Make sure you find a mattress that's durable, offers high-quality support and is free of dangerous chemicals. Everything else–softness, warmth, type of mattress–is entirely up to you and your personal preference. 
To take the first step in finding the right mattress for you, refer to RAVE's list of the top ten best soft mattresses. 
RAVE Recommends
In addition to finding the best soft mattresses, RAVE came up with a few other products of interest that will enhance your sleep experience.