Sick of waking up with a stiff neck, feeling more tired than when you went to bed?
Time to switch out your pillow with our number one winner: the Coop Home Goods Original Pillow. This pillow combines the softness of a down pillow with the stability of a foam one. If you're just here for the single best pillow for side sleepers, the Coop Original is exactly what you came for.
Side sleeping has both advantages and disadvantages. This position means less snoring (your partner thanks you), but with the downside of more weight ending up on your shoulders and hips.  But the thing you really have to look out for is your neck. The wrong pillow can mean a stiff neck in the morning, either from the pillow being too soft or too hard. Some sleepers out there even experience numbness in their shoulders or neck upon waking up. This is a sure sign you're in need of a new pillow. Your body will thank you!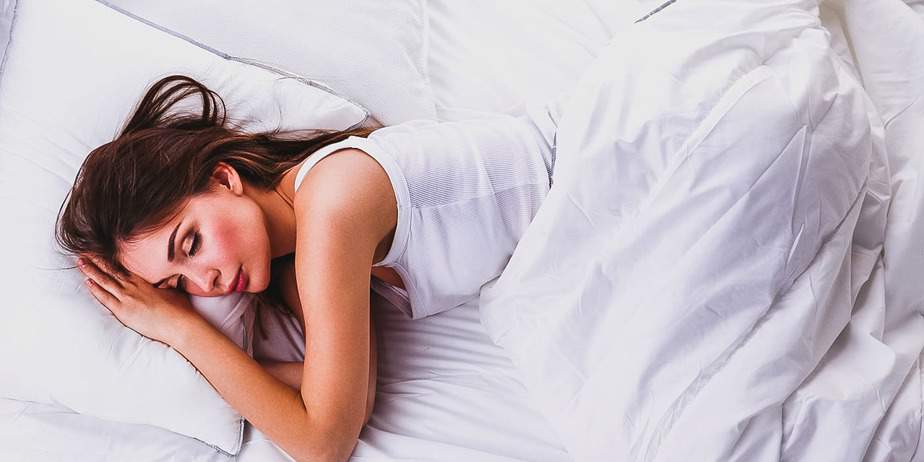 So how do you go about finding the perfect pillow for side sleepers? We've got you covered.
The Pillows for Side Sleepers We RAVE About
Want to have enough energy to spring out of bed in the morning? Start with one of these pillows.
Knowing your sleep position
Before we even get started, you might ask, "How do I know what sleep position I have?" It's as easy as this: 
Make a note of what position you fall asleep in.

Then when you wake up, make a note of that position.

Do this 2-3 nights in a row. If you are going to sleep and waking up in the same position, that is your sleep position.
If you go to sleep and wake up in different positions, find the position you most often go to sleep or wake up in. You can also ask your partner to help.  Not too complicated, right?
Choosing the right pillow
Now that you know that you are, in fact, a side sleeper, you might be wondering: What makes a side sleeper pillow a side sleeper pillow? Support quality is the name of the game in side sleeper pillows. Side sleeping posture is going to require a pillow that offers firm support for the head and neck. That means a pillow that doesn't give quite as much when you put your head down on it.
The key for side sleeper pillows is offering that head and neck support at just the right height to keep the spine aligned. Because of this, you will see most side sleeper pillows using foam, cotton, and synthetic fills rather than down. Many companies that make side sleeper pillows offer a way to manually adjust the height of the pillow. Another key feature to look for is the environmental friendliness of a pillow. Many pillows are made with damaging chemicals and synthetic materials that are harmful to the environment. To counter this, some companies are choosing to work with purely organic materials, such as wool, cotton, bamboo, and silk. These materials are often advertised as being hypoallergenic for those who are sensitive to certain substances, like latex.
Methodology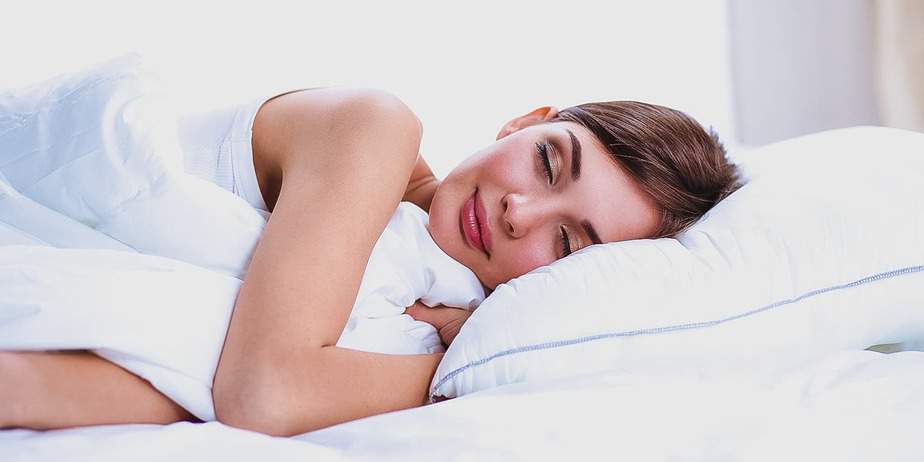 Here at RAVE, we have a comprehensive process for determining our winners. We carefully consider the specific features, advantages, and drawbacks of each product based on hundreds of customer reviews and ratings. Before they made the cut, each pillow was assessed on a number of key criteria, including:
Materials used
Price point
Potential for allergens
Durability
Whether the product is eco-friendly
Whether the product includes a manufacturer warranty
This thorough analysis allows us to confidently present a list of the 10 best pillows for side sleepers.
Best Pillows for Side Sleepers
Related rankings
What can the right pillow do for me?
The wrong pillow can mean waking up with a stiff neck, shoulders, or hips. This is because, as a side sleeper, your sleep posture means more of your body weight is getting displaced onto those parts of your body. The right pillow is going to align your body, starting with your neck, in a way that relieves that extra pressure. The net result is that you feel rested and refreshed in the morning. The key to this alignment lies in getting the right height for your head. Differently sized bodies means differently sized shoulders, and because of this, the height of your pillow has to correspond to your shoulder size. You can take a gamble on a pillow of a certain size, sure. But many of the best pillows for side sleepers are ones that are adjustable. These often come with some form of extra stuffing to adjust the pillow height to fit your build.
What type of pillow should side sleepers use?
There are a few kinds of side sleeper pillows out there. The first is a more firm, single-piece memory foam pillow contoured in the correct shape to align your body. Some of these come in multiple heights to suit a variety of builds. Another kind of pillow for side sleepers is a softer, more malleable pillow in the usual rectangular shape. These are frequently filled with shredded memory foam or other materials such as cotton. Many of these models are adjustable, allowing you to find the right height, or loft — which is what makes or breaks a good night for side sleepers. At the end of the day, finding the absolute best pillow for you is a matter of trial and error. We're more than happy to point you in the right direction, though. Our list of the 10 best pillows for side sleepers is a perfect jumping-off point for your search.
Can you wash pillows?
What many people don't know is that a lot of bad stuff can build up in your pillow over time, including bacteria and mold. That's why even the highest-quality pillow needs to be washed between 2 and 4 times a year. Some pillows are machine washable; some are not. Whether or not your pillow can be machine washed is usually indicated in the manufacturer's guide to the pillow.  For instance, our top pick for side sleepers, the Coop Home Goods Original Pillow, is fully machine washable. Many other pillows on our list are machine washable, or at least they have a removable cover that is. As a general rule, you'll never put a single-piece memory foam pillow in the washer. A washing machine can do damage to the foam and a dryer with enough heat can melt it. To clean this type of pillow, spray it with a mild detergent, and then scrub it with a moist cloth. After you're done, let the pillow air dry.
What are the best pillows for side sleepers?
Through our extensive process for determining the best pillows for side sleepers, we've gathered the data to give you all you could want in a side sleeper pillow. Our top choice is the Coop Home Goods Original Pillow. It's environmentally friendly, comfortable, adjustable, hypoallergenic, and machine washable. If you want the best bang for your buck, you should try out the Sleep Better Iso-Cool Memory Foam Pillow. If you are worried about environmental impact, the most sustainable pillow on our list would be the Snuggle-Pedic Bamboo Pillow. We cover these 3 pillows, and 7 other excellent choices, in our full list up above.
RAVE Recommends
Finding the perfect side sleeper pillow is a win, but you need more than just a pillow to sleep tight. Here are a few more sleeping accessories, pillow-related and otherwise, to help you get that 8 hours: