Don't wake up in pain just because you haven't found the right pillow.
The team here at RAVE has put together a list of the best pillows for neck pain that we could find. And hands down, our top winner is the Ultra-Luxury Bamboo by Snuggle-Pedic. Whether you sleep on your stomach, side, or back, this pillow doesn't discriminate — it's got the perfect amount of support to alleviate stubborn neck pain.
If you want to ease your neck pain, your pillow is the place to start. The key is finding a pillow that provides your neck with the support it needs. But how much support do you need, anyway? The answer will vary based on your body shape, preferred sleeping position, and whether there's another injury or condition that's affecting your neck, back, or spine.  It only gets more confusing when you consider the huge variety of pillows available on the market. Do you go with shredded memory foam or gel fiber? Contoured or standard? Do you need an adjustable loft? What about cooling pillows, hypoallergenic pillows, eco-friendly pillows? Don't worry — you're in the right place to get your questions answered. We created this ranking to help you find the perfect pillow for you.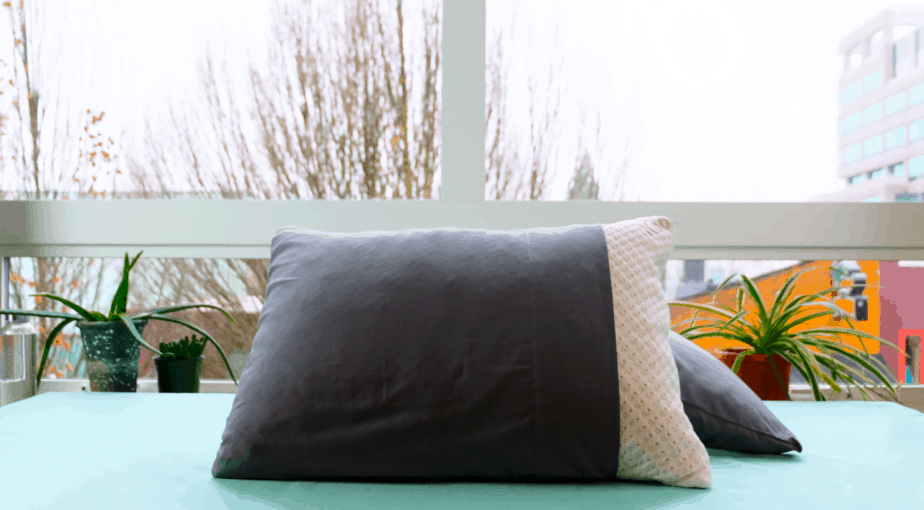 The Pillows for Neck Pain We RAVE About
Send your neck pain to bed with these top-ranked pillows.
How important is sleep?
The average person needs about 8 hours of sleep per night. Our bodies are designed to compensate for less sleep than this here and there, but in the long run, we need adequate sleep or our health will suffer.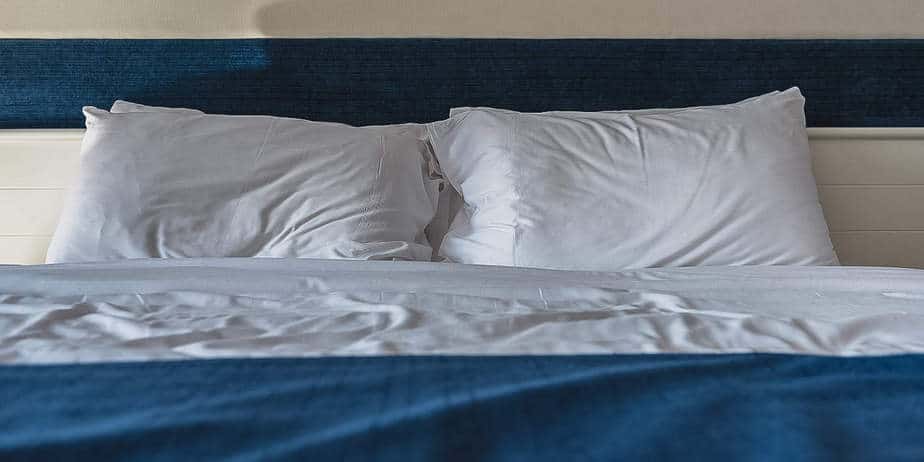 According to the documentary Sleepless in America, 40 percent of Americans are sleep deprived, with many getting less than 5 hours of sleep per night. So, what does this mean? Not getting enough sleep on a regular basis means that, first and foremost, your physical health is at risk. Those who don't get enough sleep are likely to get sick more often and to take longer to heal from injuries. And, since limited sleep means limited ability to focus, you may see a drop in your work performance and productivity. Sleep deprivation can also have a huge impact on your day-to-day mood and your overall mental health. We even affect those around us by not getting enough sleep. Our romantic, platonic, and professional relationships are likely to be under strain when we're not feeling our best due to constant lack of sleep.
Addressing the sleep issue
What's the root cause of all this missing sleep? Maybe it's because we're on our phones and laptops too close to bedtime. Maybe we just have too much on our plates, and the stress of it all is what's preventing us from getting enough shut-eye. Or, maybe it's much simpler than that. Like, say, what we're sleeping on. This issue of not getting enough sleep may really just come down to the fact that we're not getting enough comfortable sleep.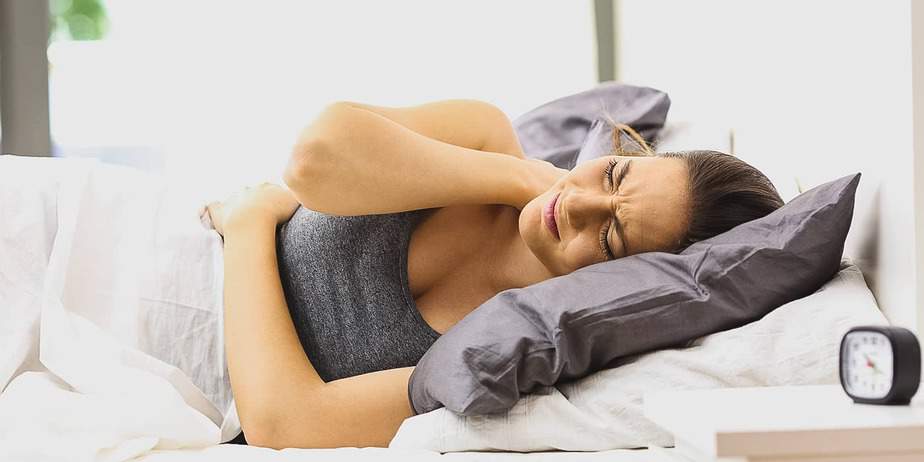 The fault may simply be in our pillows! Believe it or not, you can get your full 8 hours of sleep and still not feel fully rested. This is most likely because the sleep you're getting isn't restful — it's uncomfortable and filled with tossing and turning, constantly fluffing and flipping over your pillow. The net result is you waking up the next morning feeling groggy and sore. If your pillow isn't doing its job, you may as well not be resting at all.
Variety in pillows
A lot of variables are considered when it comes to creating the perfect pillow — probably way more than you think. The truth is, no 2 pillows are created equally! When companies create new pillows, numerous factors come into play, such as:
Size of the pillow

Softness or firmness of the pillow

Materials used to make the pillow

Whether it's machine washable

Whether the materials are eco- and allergen-friendly

Whether there's a removable pillow case

What kind of sleeper the pillow is meant for

How long until the pillow must be replaced
And that's not even all of it! As you can see, it's important that you really take the time to choose which pillow is the best for your needs.
Goodbye neck pain, hello restful sleep
We care about your health, and we care about your sleep. We want you to wake up each morning feeling refreshed and ready to take on the world.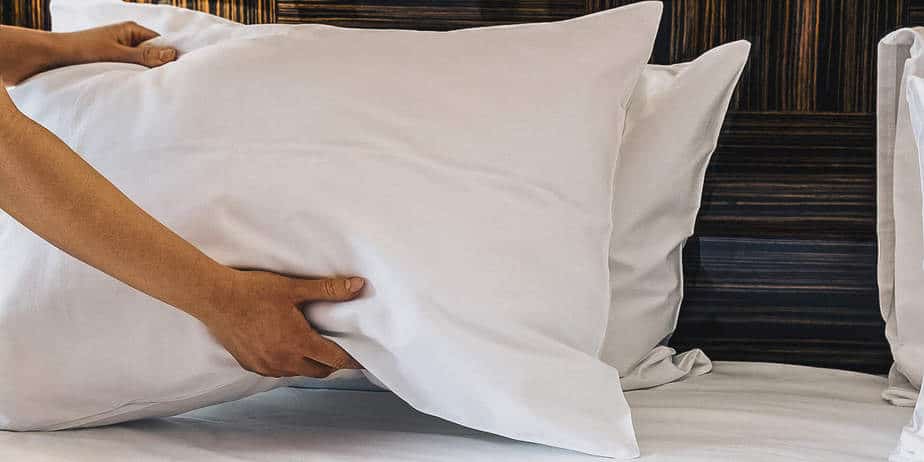 In this guide, we're sharing with you what we truly feel are the top 10 best pillows for neck pain.  Take a look at these 10 pillows, choose the one that works best for you, and say goodbye to long nights of restless, uncomfortable, painful sleep.
Methodology
We take our sleep very seriously here at RAVE Reviews. When we set out to find the best pillows out there to prevent neck pain, we knew we needed to really dig in and uncover which products are worth the hype. That's why we examined and analyzed hundreds of honest reviews from unbiased customers who have used these pillows themselves.  All the pillows you'll see below have been judged on a number of different factors, including:
Price

Size

Materials used to create the pillow

Level of firmness/softness

Brand

Eco-friendly or not

Allergen-friendly or not

Pros and cons

Customer ratings and reviews

Overall quality
With all these considerations in mind, we're sure you'll find a pillow that's perfectly suited to your needs. Take a look at our picks of the best pillows for neck pain and find a match made in pillow heaven.
Related rankings
What causes neck pain?
If you are reading this, you already know all about that unpleasant stabbing pain first thing in the morning. But have you ever stopped to think about what's actually causing your neck to flare up? Your neck is made up of vertebrae that extend right from your upper torso to your skull. There are also cervical disks to help absorb shock between the bones. Any type of infection, abnormality, or injury to these bones or disks can cause neck pain. But the majority of the time, neck pain isn't due to injury or infection — it's usually improper posture or overuse. Whatever the root cause, neck or back pain can be exacerbated if you're not sleeping on a pillow that offers enough support. The right pillow will ensure that your spine is properly aligned while you sleep — which will have a huge impact on how much pain you feel the next morning.
Can pillows cause neck pain?
Your neck is most comfortable when it is aligned with your spine in a neutral position. If your pillow isn't supportive enough, your neck will be hyperextended as long as it remains out of alignment with your spine. And if you're in the same awkward position the entire night, neck pain will strike hard first thing in the morning. Long story short: Your pillow can be the number one reason you're waking up with neck pain. When searching for the perfect pillow, you want to make sure it will fully support your head and neck. Pay attention to the pillow's firmness, size, contour, and fill material. Take your time in finding a pillow that offers what you need — your neck will thank you!
How can pillows help with neck pain?
High-quality pillows are designed specifically to ensure that you get healthy, restful sleep. That means keeping your neck aligned with the rest of your body. Finding the right pillow to support your sleeping position will definitely help you prevent neck pain.  For people who sleep on their backs, there are some pretty nifty pillows out there with indented head holders to ensure that your spine is comfortably aligned all the way through your back and neck. There are similar contoured designs for side sleepers and stomach sleepers. When it comes down to it, there's a pillow out there for all of us — we just have to take the time to find it. Look for a pillow that is specifically intended for people with neck pain, like any of the 10 pillows on our ranking.
What are the best pillows for neck pain?
Considering the wide variety of sleeping preferences, there is no such thing as the absolute best pillow on the market. But we did our darnedest to find one anyway. Through all of our research, we found a pillow that consumers loved. Critics adored it, and sleepers, well, slept well. That's why we recommend the Ultra-Luxury Bamboo Pillow by Snuggle-Pedic as the best pillow for neck pain. This pillow does it all, whether you're a side, stomach, or back sleeper.  But there are tons of other great options out there, too — don't miss our full list of the best pillows for neck pain.
RAVE Recommends
A great pillow isn't the only thing that will help you sleep comfortably. Check out some of our other favorite products to improve your bedtime routine.