A great pillow is a key ingredient to great sleep for those who sleep on their back. And new advances in pillow technology creates new opportunities of quality slumber for even the fussiest of sleepers.
If you want the TLDR-quick-pick, here's a peak at our top pick of the ranking. For a pillow that'll make the worries of even the most stressful day just drift away, go with our top choice for the best pillow for back sleepers: the Conforma Memory Foam Pillow. Neither too firm or too soft, it's the Goldilocks of great pillows: a perfect balance of all the things you look for in a great pillow.
But there's many more amazing pillows to discuss–products to enhance your sleep, comfort, and spine health. Continue reading to discover RAVE's picks for the most heavenly pillows for back sleepers.
The Pillows for Back Sleepers We RAVE About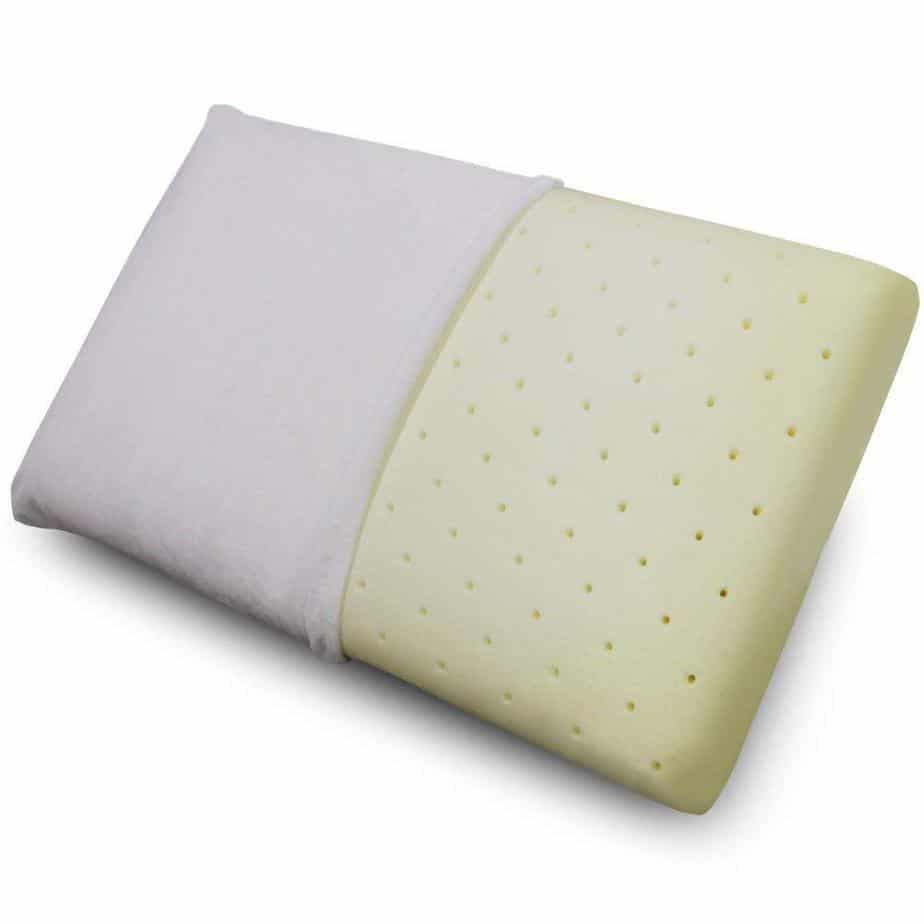 Best Overall
Conforma Memory Foam Pillow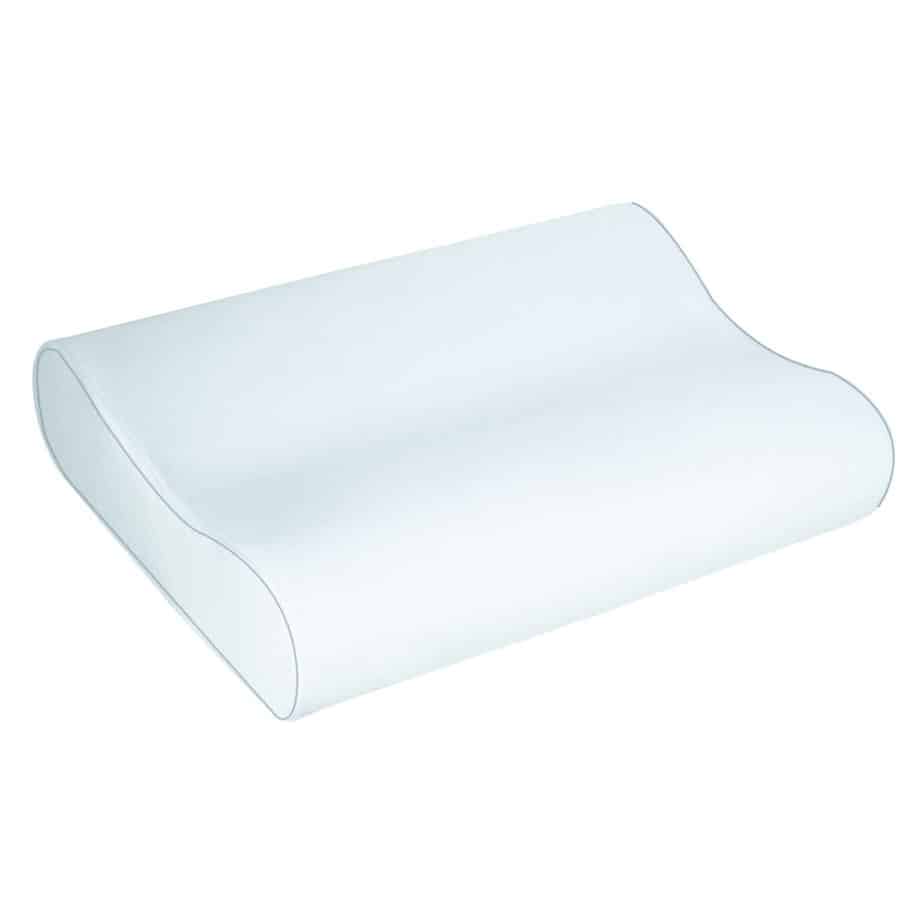 Best Budget
Contour Memory Foam Pillow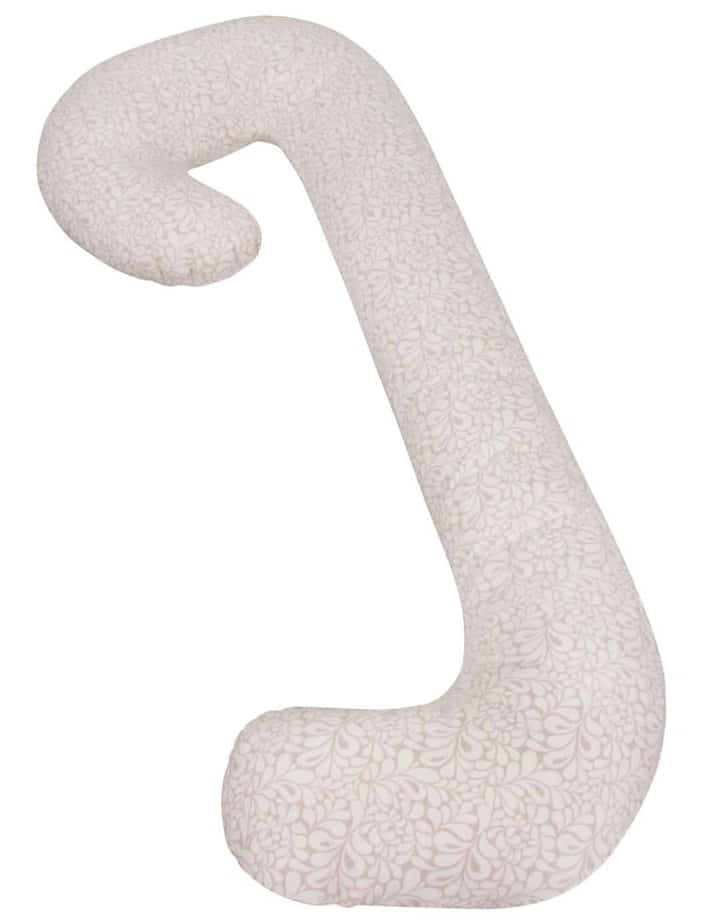 Best Eco-Friendly
Snoogle Total Body Pillow, OrganicSmart
The Best Pillows Create the Best Sleep
Why's a pillow so important, anyway? Well, it's easy to associate "spine" with "back" and therefore rely on mattresses to keep things aligned. Our spines actually extend all the way into our necks, which makes our choice of pillow just as critical as our choice of mattress. In 2021, Harvard Medical School reported that the quality, firmness, and shape of one's pillow all contribute to sleep quality and/or sleep problems–depending on one's sleep position.
Yup, blame your pillow for your achy body—and get a better one so you can wake up feeling refreshed.
Despite the clear science behind them, pillows are often the afterthoughts of the bedroom. People will hop from one mattress to the other at the store, seeing how long they can get away with test-sleeping until employees start to get suspicious. But the same customers will briefly press their hands into a memory foam pillow for the novelty of it, and then buy whichever pillow is nearest or cheapest.
Truth is, even the best mattress won't compensate for a pillow of poor quality. But it's also hard to glean clear answers from all the marketing hype and lush language of pillow pushers.
Luckily, we've searched out the perfect headrest for you. There are many appealing choices, but we've waded through the romanticized and overly grand promises to search out the best pillows. But first let's take a look at how we ranked the top contenders that'll finally give you a fantastic night's sleep.
What Kind of Pillow Do Back Sleepers Need?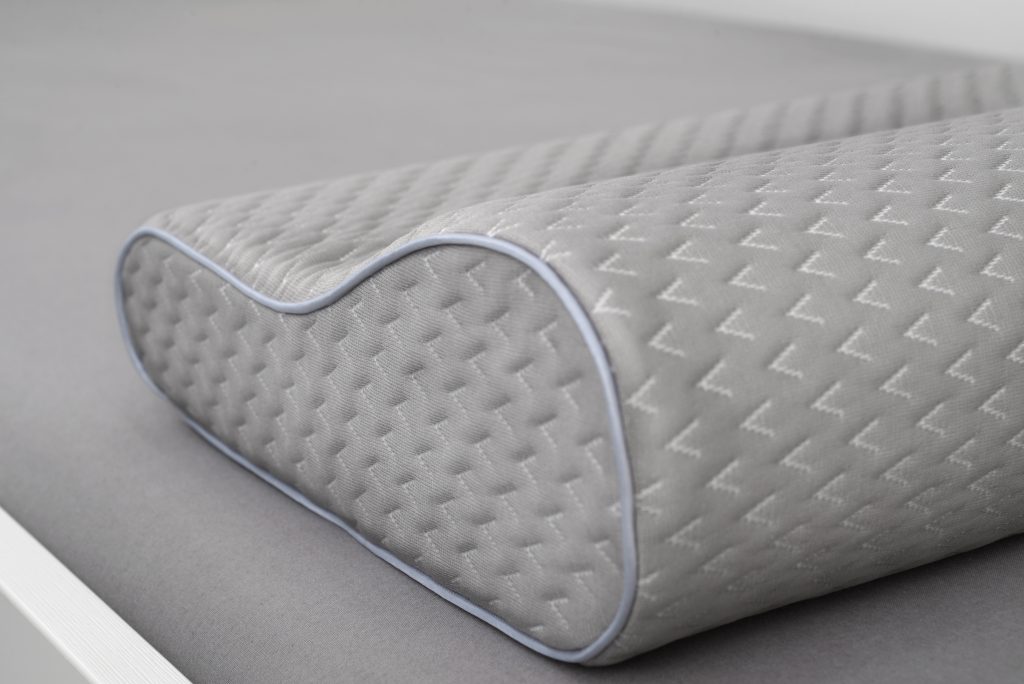 On your back is the "best" position for sleep. "By far the healthiest option for most people, sleeping on your back allows your head, neck, and spine to rest in a neutral position," The National Sleeping Foundation reported. "This means that there's no extra pressure on those areas, so you're less likely to experience pain. Sleeping facing the ceiling is also ideal for warding off acid reflux."
But the foundation further reported that it's important for the stomach "to be below your esophagus" so your digestive tract doesn't send back upchuck! To avoid that problem, the foundation suggested "a pillow that elevates and supports your head enough." This means you want a pillow of a higher loft. When opting for memory foam, make sure to go for quality. A premier brand will stay just the right firmness, while a weaker foam may collapse under the pressure.
The foundation also reports that only 8% of people are back sleepers. This can explain why most pillows on the market advertise to side sleepers and "fetal position" dozers, who make up 56% of sleepers together. Pillows with high contours especially target these 2 positions, but those popular ridges may be uncomfortable for a back sleeper.
What Are the Best Pillows for Back Sleepers?
We've aggregated data from credible review sites across the Internet, then dived even further. (More on that in our methodology section up above.) When looking for a pillow that best accommodates the back sleeping position, heed this advice from an orthopedic surgeon: "You want a pillow that's a little firmer so the head's not going back too far," Rocco Monto, MD told Health magazine in 2018. "It's got to contour a little bit better and take on the shape underneath your neck."
This makes a memory foam pillow preferable over a traditionally stuffed one. A memory foam pillow is firmer, and is often designed with high wedges and contours. While it may sound uncomfortable to sleep at a steeper incline, quality foam that will mold to your shape takes away that problem.
Even better, look for a pillow that's adjustable. Several of the pillows in our ranking have a removable fill, meaning you can add and remove fill until the pillow reaches the perfect loft. Here are the main takeaways: You need a pillow firm enough to hold up your head and neck, which you'll find in a pillow with contours or with adjustable fill. Usually, these are features that come with a memory foam pillow.
Methodology
We knew that tracking down the best pillows for back sleepers would be no easy task. We created a methodology that was based on finding pillows that are well-rounded when it comes to the following criteria:
Comfort
Support
Specially designed fill
Customization
Extra certification and testing
Eco-friendly materials
Special fabric cover
Easy to wash
Keeping all of the above in mind, we collected pillows that were already getting rave reviews from specialists and pillow authorities.
From there, we examined hundreds of consumer reviews—coupled with our own expertise in this industry—to narrow it down to the final contestants. While some of these metrics will surely be more subjective than others, you can rest assured that each pillow in our ranking will provide a sound night's sleep for back sleepers everywhere.
The Best Pillows for Back Sleepers
1
Conforma Memory Foam Pillow
This pillow is one of the trendsetters. As mentioned earlier, cooling technology is big in the advanced sleep industry, and this pillow takes advantage of that. The memory foam is ventilated, and its cover is a knit fabric to increase airflow. Additionally, the fabric cover is made of velour—a close cousin of velvet—meaning the pillow will feel like a cloud. Classic Brands rates its pillow a medium on a comfort scale from "Extra Firm" to "Extra Plush."
So, it's in the neutral comfort zone, ideal for those who don't like extremes. While some may find this to be too firm for their liking, many users were pleased to discover that the firmness ended up alleviating their neck and other joint pains. If you have a nose that sneezes from any and every little thing, fear not. This pillow is "naturally antimicrobial" and therefore resistant to "allergens, mold, bacteria, and dust mites." And the final bonus that clinched the top spot for the Conforma? This pillow has a three-year warranty.
Pros
Great support
Incredibly soft
Easy-to-wash fabric cover
Cons
Distinctive chemical smell
May be too stiff for some
2
Coop Home Goods Original Pillow
This isn't your ordinary memory foam pillow. First off, its memory foam blend is CertiPUR-US certified. That means laboratories with specific accreditation have tested it to ensure the foam follows nationwide guidelines for "content, emissions, and durability."  Coop Home Goods combines the memory foam in its pillow with "premium combed" microfiber. And it takes the "micro" in the name seriously. Microfibers are a little less than one denier in diameter, which makes it thinner than silk. This pillow is going to feel a lot different than one filled with feathers, cotton, or run-of-the-mill memory foam. 
But here's why we really gave this pillow one of the winning slots. On top of infusing the memory foam with gel for its cooling benefits, Coop Home Goods shredded the fill. And that's why we're so obsessed with this pillow. Shredded material gives you the power to fluff and de-fluff your pillow to suit your tastes. Just add or remove as much fill as you like. It's as though the company knew this all sounded too good to be true: Coop offers a five-year warranty on the pillow.
Pros
Most "cushiony" of the pillows
Fully customizable
Great for arthritis and neck pain
Cons
Not firm enough for some sleepers
Pricey
3
Ultra-Luxury Bamboo Shredded Memory Foam Pillow
This pillow by Snuggle-Pedic takes a unique approach to memory foam. Instead of manufacturing the foam for its pillows alone, it comes right from their line of high-end mattresses such as Tempflow and Air-Pedic. That's right—you're basically getting a mini mattress for your head. But it's not just leftover fluff. Snuggle-Pedic shreds its Biogreen foam, which, according to the company, means that the pillow "will never go flat!" This Snuggle-Pedic pillow's fabric is made from polyester and a uniquely sustainable material: bamboo viscose.
And in addition to receiving the standard CertiPUR-US certification, it's gone through another set of testing to receive the GreenGuard stamp of approval after coming out "13 times lower than the allowable maximum requirements for certification."
Most importantly, this pillow earns its place on the list because of the outstanding support it provides. Snuggle-Pedic goes so far as to label its product "orthopedic," suitable for any position that you sleep in. (Hey, sometimes we back sleepers like to try out lying on our side or stomach.) And you can't beat its warranty, which is considerably longer than most of the products on this list: a whopping 20 years.
Pros
Eco-friendly
Suitable for all sleeping styles
20-year warranty
Cons
On the pricier end
May be too firm for some
4
Snoogle Total Body Pillow, OrganicSmart
This is the most unique pillow on the list. Although it's marketed toward pregnant women, if you're looking for something to cuddle, this is the pillow for you. It's not designed like a traditional pillow, or even the typical body pillow. It's more of a really comfy noodle. Yes, we ranked these pillows with back sleepers in mind. But for those times you toss and turn, consider this Snoogle product if you want something extra soft and squishy against your tummy. This pillow's main claim to fame is that it follows "the natural contour and shape of your body from head to toe." Essentially, you're getting the world's best cuddler, without the potential snoring.
This quirky pillow is also surprisingly eco-friendly—it won our "Best Eco-Friendly" category! Purchase the pillow in the OrganicSmart option, which means you'll receive the pillow in a 100% organic cotton cover. You're probably wondering how cotton beats out more exotic materials like bamboo. Well, organic cotton isn't "treated with pesticides, insecticides, herbicides, and Genetically Modified Organisms," a HuffPost article reported, adding that this farming method also used "far less water."
Meanwhile, bamboo is most commonly turned into a fabric via the viscose process, which requires "heavy use of chemicals and energy in processing the fiber," according to the Natural Resources Defense Council. As a result, Snoogle snags the title for Best Eco-Friendly Pillow for Back Sleepers.
Pros
Eco-friendly
Ideal for pregnant women
Moves with your body and shape
Cons
No warranty
Only sold through retailers
Not a traditional pillow
5
Contour Memory Foam Pillow
This pillow gets the job done without frills, fancy fibers, or any frivolous add-ons. But what it does boast is an exceptionally low price tag for memory foam at just under $25. Don't worry, that doesn't mean the material is any less trustworthy! Although not subjected to the same tests as some of our other higher-end pillows—which is why this one was pushed further down the ranking—this Sleep Innovations product still has its memory foam manufactured in the U.S. What's more, it provides a five-year guarantee, so you're insured! Seriously, this is a bargain for a contour pillow.
Even at a low price, you still get options. With the pillow's sloped shape, you can choose between the higher or lower contour for your neck to rest against. This is an ideal choice if you're not fond of firmer pillows. Many users commented that the pillow was softer than anticipated, which can be good or bad depending on your preferences.
Pros
Very budget-friendly
Good quality given price
Long warranty
Cons
May be too soft for some
Memory foam not subject to specialized testing protocols
This pillow by Sweetnight has all the goods. It has every feature a pillow should have, but upgraded. The memory foam is CertiPUR-US certified, and while 10% of it is "comfort foam," the rest is gel memory foam. So yes, you get that cooling factor. It's another one of those pillows that allows you to add and/or remove fill to get the loft to your ideal height. Sweetnight even provides a visual guide for doing so, recommending a medium height for back sleepers.
While this pillow checks the boxes for the features you've seen before, it also has a noticeably high percentage of 5-star ratings on Amazon. Most of the positive reviews raved over the same detail: the pillow's extreme adjustability.
While its fabric isn't necessarily the most eco-friendly (which is why it falls to seventh place), the foam itself was made without "formaldehyde, mercury, and other heavy metals"…AKA, nothing you want near your nasal passages. It's also hypoallergenic, and even claims to fight off pet dander! Sweetnight offers a three-year warranty on its pillow.
Pros
Easy to customize
Hypoallergenic
Ergonomic design
Cons
Not very eco-friendly
Chemical smell
Expensive at $140
You might think this is just another memory foam pillow, but here are its two unique claims: Eve's UltraFresh treatment, which is intended to fight off bacteria, and a jersey fabric cover. Instead of being woven, the jersey is knitted, which Eve claims gives it a "lovely elasticity." True—remember the last time you wore something made of jersey? It fits around your shape better, which is good news for memory foam. And the 100% polyester cover is backed up by an "OEKO-TEX Class 1 label for safety."
As for what exactly that is, the OEKO-TEX website describes it as "a worldwide consistent, independent testing and certification system for raw, semi-finished, and finished textile products at all processing levels, as well as accessory materials used." Basically, it's an assurance of good manufacturing practices. But the real selling point is Eve's willingness to give you a refund if you're not satisfied after 30 nights of test-driving the pillow. So really, there's nothing to lose.
Pros
Full money-back guarantee
Unique fabric cover
Extra antibacterial treatment
Cons
Not as widely known
Few reviews on Amazon
Less-established company
9
Cool Contour Memory Foam Pillow
Here's another bargain from Sleep Innovations. While most cooling pillows come at a premium, this one offers cooling technology at just under $33. On top of the normal contour design, this pillow also adds a "layer of open-cell memory foam" for extra support and more airflow. Many reviewers praised the pillow for holding its shape over the course of multiple years. Keep in mind, this pillow might not be the most "plush," which is why it's lower than other pillows in this ranking.
What it offers instead is reliable support, especially for those with serious aches and joint pain who need something on the firmer side. The upkeep is just as low-fuss as the pillow's price. The fabric cover is made of terry velour and can be removed to throw in the wash. Sleep Innovations offers a five-year limited warranty on this product, which covers the defects outlined in their policy.
Pros
Low price
Cooling technology
Open cell memory foam
Cons
Limited warranty
No trial period
Too firm for some
10
Gusseted Quilted Pillow by Utopia Bedding
Utopia Bedding takes its fabric very seriously. The company lists in exquisite detail what makes its fabric superior among pillows: It's composed of 96 GSM (grams per square meter) microfiber with "double needled corded edges." The extremely fine detail means more comfort for you. And the layer of gusseted quilt is a throwback to Grandma's hand-sewn blankets, while still supplying the benefits of a modern pillow. The pillow arrives flat and takes 48 to 72 hours to fluff up.
These professionally finished pillows with high thread count provide plush comfort as well as durability that easily resists wear and tear. This pillow drops down to tenth place because of the lack of memory foam in the design, plus the absence of a warranty. But it's still a great value for the price, and a solid option for many back sleepers.
Pros
Superior fabric
Precision tailoring
Low price
Cons
Takes a while to fluff up
No memory foam
No warranty
FAQ and Related Rankings
Finding the best pillows on the market will present more of a challenge to some more than others. Ultimately it comes down to preferences, personality, and budget. But even with these factors in mind, it's not always clear which product will best match your expectations.
In this section, we'll answer any lingering questions you might have about shopping for the best pillows for back sleepers. Additionally, if you're interested what pillows might be better for different situations, we've got you covered.
Consider our other rankings on the subject:
Choosing the Best Pillows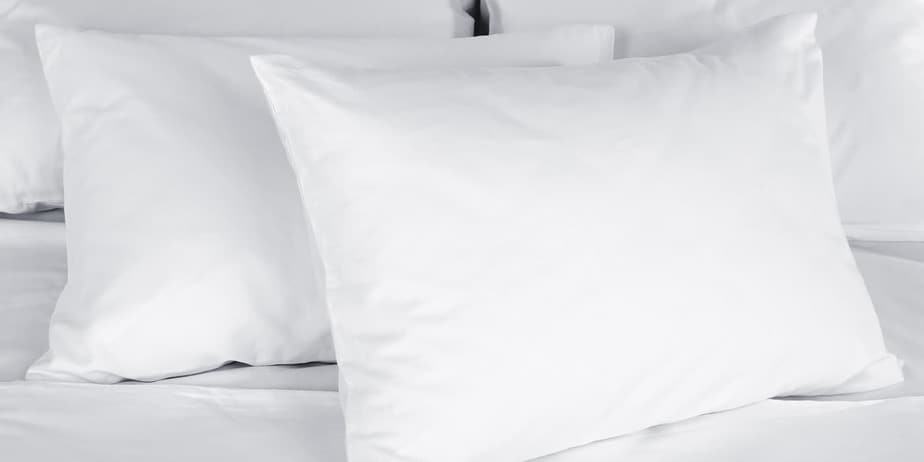 First, we advise starting with a pillow's most important offering for back sleepers: support.
And fluffy pillows ≠ support. Well…at least not always. For a pillow to actually keep your bones and joints in check, it'll need to bring more than squishiness to the table…er, bed. So before diving into the fabrics, fibers, and other pillow embellishments, we studied each pillow's foundations. 
The first pillar of a supportive pillow is its customizability. We looked at the firmness and give of these pillows:
Once you rest your head, is the pillow so firm that your neck is stuck at a 90-degree angle? Does the memory foam that many pillows brag about actually sink to the perfect mattress-to-head height, or does it just absorb your head like a sponge, sending your body into an uncomfortably straight 180-degree angle? 
The second pillar of a supportive pillow is its fill.
Pillows can be old-school—we're talking feathers and down—or they can meet the current status quo of polyester and cotton. Then there are some modern options that most of us have never heard of, like hypoallergenic shred and microbeads.
Each has its pros and cons, which are largely determined by you: Are you a restless sleeper who needs maximum versatility in your pillow? Do synthetic materials make you sneeze? Or do you just want the cheapest pillow that'll guarantee a more comfortable sleep than your decorative throw pillow has to offer?
Getting Into the Nitty Gritty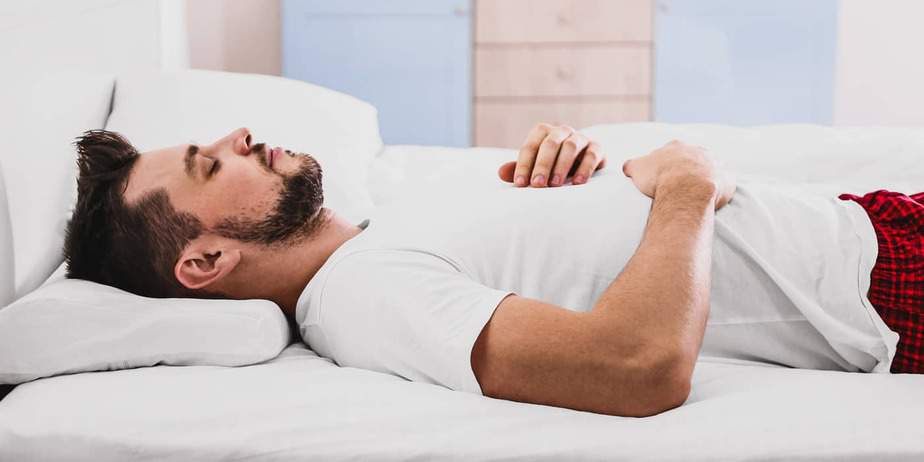 Since individual needs set the standard for the "best pillow," we avoided generalizing. By narrowing down the niftiest of back sleeper pillows to the top 10, we've made sure each of our winners has a pillow's two most important qualities—excellent support and superior fill—while giving you enough variety and options to suit any taste.
Here are the most common variables from pillow to pillow for you to consider:
The type of fill, and whether it's safe for sinuses, the environment, or both
Ability to retain a cool temperature
Washability
Therapeutic relief for back, neck, or shoulder pain
Maternity-friendliness
Warranty length
Okay, take a second to catch your breath. Yeah, we know—you didn't realize there was so much to a simple pillow, did you? Or maybe you did, you pillow aficionado.
Either way, there's always something to learn about these secret weapons for a good night's sleep. The industry is constantly evolving. And that's why we've aimed to provide the most comprehensive ranking for you. We studied the latest trends in pillow innovation and community buzz to ensure an up-to-date list.
Here's the Pillow Hype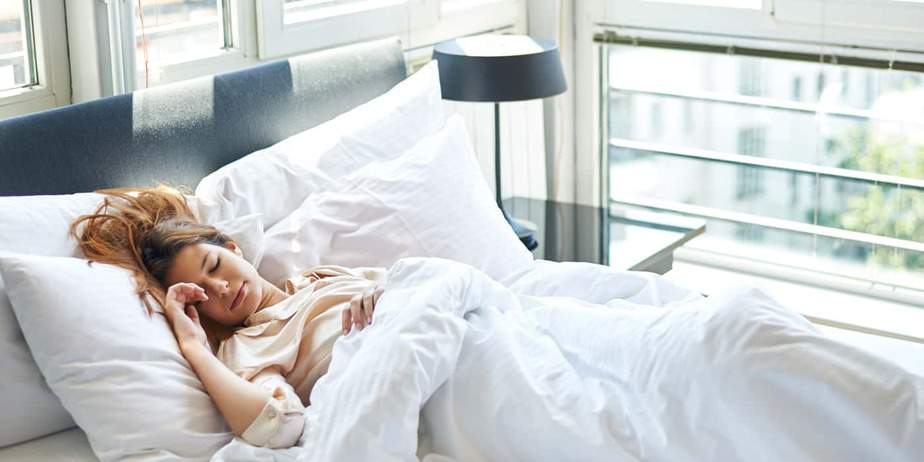 Heard of cooling technology? It's one of the biggest trends for serious pillow shoppers. Not only does it eliminate a sweaty neck during summer nights, but it acts like an all-night cold pack for injuries and arthritis. With pillows that can reduce inflammation, you're looking at technology (yes, in a pillow) that offers benefits well beyond a solid eight hours of sleep.
Some companies have gone even further into pillow innovation by looking at how to improve on the standard pillow fill. Memory foam is now often combined with other materials and shredded for extra customizability. Meanwhile, other companies have a focus on strict testing protocols to guarantee the highest quality and most hypoallergenic fill possible.
It's all about your priorities!
How Do Pillows Affect Sleep Quality for Back Sleepers?
Pillows are just as important as mattresses for a peaceful night's sleep. "If you spend $1,000 on a mattress and use a $10 pillow, you just turned your bed into a $10 mattress," California clinical psychologist Michael Breus, whose specialty is sleep disorders, told The Washington Post in 2018. That's how important your pillow is!
"Choosing the right kind of pillow and a supportive mattress helps relax the spine and rejuvenates the body for the next day," New York's Atlantic Spine Center physical therapist Sridhar Yalamanchili told The Today Show in 2018. And as we mentioned earlier, aligning the spine isn't just the job of your mattress. Our spines extend into our necks, which is why your pillow also impacts your spine health.
That's how pillows can put an end to the mysterious body aches and joint pains we often wake up with.  Pillows can also alleviate discomfort in more advanced ways. A gel-infused pillow keeps you cool and prevents you from waking up overheated, while a hypoallergenic pillow keeps you from waking up with a sneeze.
Ultimately though, it all comes down to what makes you comfortable. "Anything that will make you more comfortable will improve the likelihood of getting a good night's sleep," says Dr. Lawrence Epstein, a certified sleep science wizard at the Harvard-affiliated Brigham and Women's Hospital.
How Should Pillows Be Cleaned?
Most companies will share if their pillows are machine washable or not. But since you're throwing good money at a quality pillow, you'll want to be extra careful with your investment. We'll break down how exactly to wash each kind of pillow. Pillows with classic fills like down, feathers, and fibers are okay to throw in the laundry machine, according to Good Housekeeping Cleaning Lab.
Wash 2 of these types of pillows at the same time on a gentle cycle with 2 rinses. For down and fiberfill specifically, the experts at Good Housekeeping suggest that the first rinse be warm water. Then switch to extra cold water on the spin cycle (unless the tag's directions advise otherwise). To dry pillows with classic fills, "tumble" the pillows on low heat, fluffing occasionally. Rubber dryer balls should be thrown in with down and fiberfill pillows.
For memory foam, you'll want to follow different steps. The foam itself isn't machine-friendly, but many of the pillows on this list have removable covers that can be put in the wash. The folks at Good Housekeeping add that you can tumble a memory foam pillow in the dryer "on the no heat or air-only cycle for 20 minutes." To treat stains, dip a cloth in a solution of mild, sudsy soap and apply it to the stain.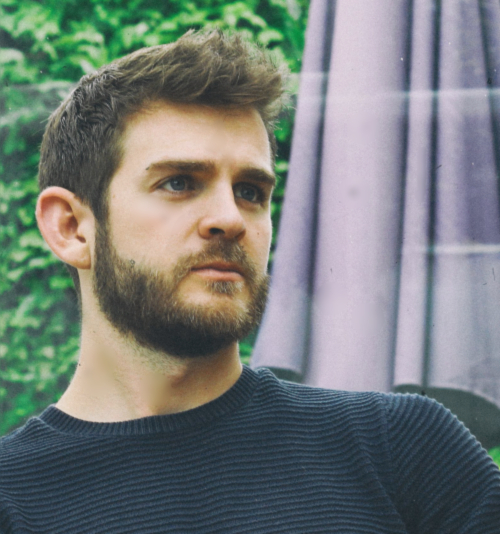 Morgan Bennett
Morgan Bennett is a freelance writer living in the Wicker Park neighborhood of Chicago. He is known locally as a craft beer evangelist and collector of obscure movie trivia.