When it comes to a memory foam pillow that has it all, we can't get enough of the Coop Home Goods Original Pillow. I
f you've ever wondered what it feels like to sleep on a cloud, this pillow is the closest you can get to finding out. With microfiber memory foam that is adjustable to your needs, you'll be falling asleep faster than you can question why this pillow didn't come into your life sooner.
We spend one-third of our lives sleeping. That's a lot of time spent unconsciously laying in bed, dreaming about quitting our jobs and spending the rest of our lives traveling around the world and crossing every last thing off our bucket lists. Okay, maybe not all of us dream about that exact thing. But you get the idea. If we spend one-third of our lives sleeping, I'm prepared to argue that we spend about half that much time laying in bed, staring at our ceilings, just trying to fall asleep (or at least it feels that way).
If you tend to blame these situations on the worries of your day or that annoying drip in the sink that suddenly seems so loud, it's time to place the blame elsewhere. And yes, I'm pointing to your pillow. Very often, we can't seem to get that refreshing sleep we want simply because our pillows aren't giving us the support we need. They're either too fluffy, too firm, or may have just been around for longer than we can remember. It's time we take a stand against sleepless nights and pillows that cause more harm than good.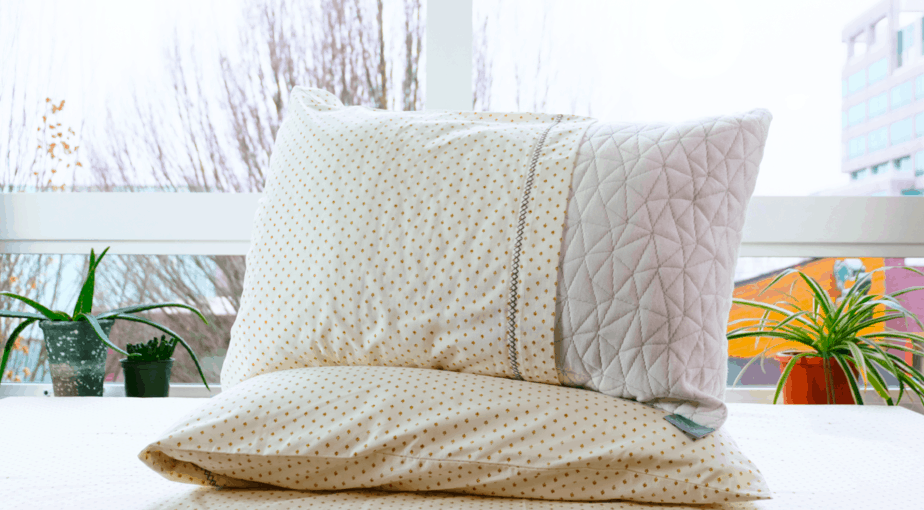 We're here to introduce you to some of our favorite pillows so you can fall asleep comfortably and wake up on the right side of the bed, feeling refreshed and ready to take on the world…or just your day's busy schedule.
The Memory Foam Pillows We RAVE About
These memory foam pillows will have you catching some serious z's instead of counting sheep.
If you're looking for a memory foam pillow that has it all, look no further than The Original Pillow from Coop Home Goods. This pillow is totally adjustable, machine washable, breathable, and all around the perfect sidekick to helping you battle those sleepless nights.
Read Full Review
Shop the Coop Home Goods Original Pillow
Want the most bang for your buck? The Sleep Innovations Memory Foam Contour Pillow is the answer. The design of this contour pillow adapts to your head, neck, and shoulders, giving you the support you need. Wake up feeling better than you did when you crawled into bed the night before.
Read Full Review
Shop the Sleep Innovations Memory Foam Contour Pillow
With the Snuggle-Pedic Ultra-Luxury Bamboo Pillow, you can sleep easy with a pillow that's as good for you as it is for the environment. Made from eco-friendly Biogreen foam and vacuum sealed to ensure eco-friendly shipping, this pillow conforms to the contours of your head and neck for pressure-relieving comfort.
Read Full Review
Shop the Snuggle-Pedic Ultra-Luxury Bamboo Pillow
The power of a good night's sleep should never be overlooked. When it comes to getting the night of rest that we want, we look to a number of factors: what mattress we're sleeping on, what time we're going to bed, if we're putting our electronics down early enough, and so on.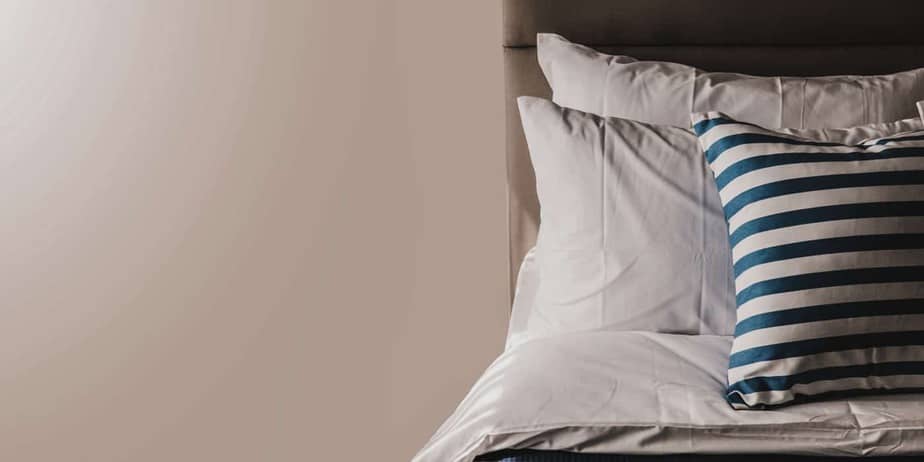 What we often fail to recognize, though, is this: The very thing we're resting our heads on can be what's preventing us from getting the sleep we deserve.  Many of us did our research when it came to buying the perfect mattress, but did we do that when it came to purchasing a pillow? Probably not. We're here to let you in on a secret: Memory foam pillows just might be the solution to all your problems.
Why Memory Foam?
The benefit of memory foam pillows is that they're created from materials designed specifically to give you the utmost comfort and support. Most memory foam pillows are manufactured such that:
They'll never go flat

They'll never lose their comfort

They'll never have you flipping your pillow over to get to the cool side

They'll conform to the contours of your neck and head for support and comfort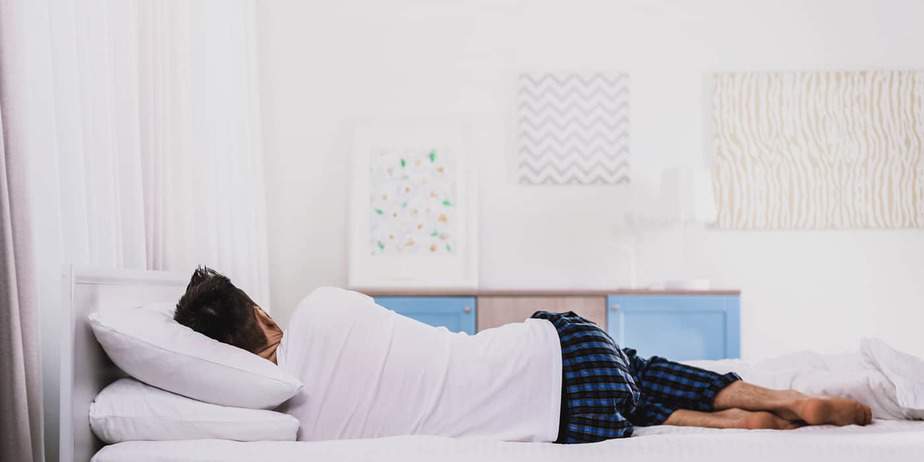 Different Types of Memory Foam Pillows
Though most memory foam pillows share tons of similarities, they aren't all made exactly the same. When it comes to choosing a memory foam pillow, there are some things you'll want to consider:
Do you want a normal pillow shape or a wedge shape?

Do you want your pillow to be flat or contoured?

How much are you willing to spend?

Are 

sustainable, eco-friendly business practices important to you?

What sorts of issues do you want to address?
Different pillows use different technologies. For example, some memory foam pillows feature cooling gel. Some memory foam pillows are shaped like a wedge, while others are flat. Some are firmer and offer more support, and some are softer and more snuggly. Once you've figured out the basic features you wish to have in your pillow, you can get to the fun part — choosing your pillow and getting that full night of sleep that you deserve.
Pillow Maintenance
Maintenance is another thing you'll want to consider when looking for a new pillow. Be sure to think about the following questions:
Is the pillow itself machine washable?

Is the pillowcase removable and machine washable?

Does the memory foam have an initial odor?

If the pillow has an odor, how long will it take to go away?
And, on top of maintenance, it's always important to check the return and refund policy. If you have any issues with your pillow upon receiving it, will the company refund you or allow you to return it? Does the company offer a warranty? If anything were to happen to your pillow, will the company replace it?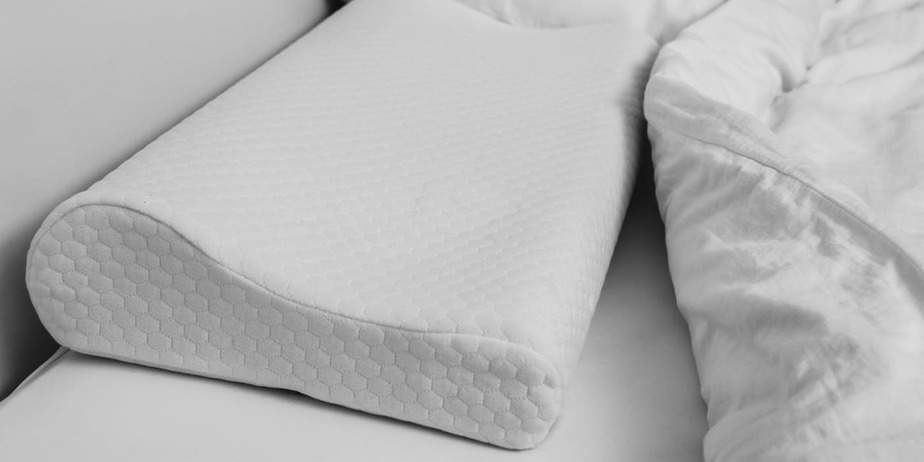 Some memory foam pillows can be quite the expense, so you always want to make sure you know what you're getting into before purchasing one.
Choosing the Right Pillow
When it comes to memory foam pillows, there isn't a one-size-fits-all product. Depending on the sleep-related issues you experience, you're going to want to find a pillow that will cater to your specific needs. We'll get into that in more depth in the FAQs down at the bottom. It's a good idea to take the time to learn about each potential pillow to prevent any future headaches (or neck aches, or backaches…). To help keep this process as streamlined as possible, we've created a list of the 10 best memory foam pillows. Any of the pillows on our list is a solid choice.
Methodology
When it comes to finding the best memory foam pillows out there, we don't just search for pillows and write down the first 10 we see. Our favorite memory foam pillows have been judged on a number of important factors, including:
Price point

Whether or not they're eco-friendly

Pros and cons

Customer ratings and reviews

Warranties

Materials used to manufacture the product

Popularity
We want to make sure that we're giving you the best of the best. Not only do we read the description that the company provides, which of course is going to be a positive one: We also analyze hundreds of unbiased opinions from customers who have tested out these products first-hand. With all that in mind, you're ready to take a look at our pick of the 10 best memory foam pillows of 2019.
Is a memory foam pillow right for me?
No matter what issues need to be addressed, there is a memory foam pillow out there for all of us. Different memory foam pillows have different shapes. From the wedge pillow to pillows with contours to your average flat pillow, whether you sleep on your stomach, your back, or your side, you can find a memory foam pillow that will fit your sleeping preferences perfectly and ensure you get the most restful sleep possible. Memory foam pillows are ideal for those of you who suffer from chronic neck pain. When searching for the perfect pillow, check to see if each pillow candidate is good for people with neck pain. You might be surprised to find that most memory foam pillows are designed specifically for people who suffer from that issue. Can you imagine waking up without a crick in your neck? If you can't, it's time you toss your old pillow and purchase a memory foam pillow.
Can memory foam pillows be washed?
Though not every memory foam pillow itself can be washed, most of these pillows do come with a cover or a case that is machine washable. Always check the description of the pillow before purchasing it to see if that pillow can be washed, or if only the case is meant for your washing machine. Most, if not all, memory foam pillows are created from special materials that are hypoallergenic and prevent dust mites from enjoying that good night's sleep with you. Because of this, you don't need to worry if your pillow itself isn't machine washable. Just think, when's the last time you washed the pillow you have now and not just the cover? As long as you're using a pillowcase that is machine washable and you're making sure to wash it about once a week, you have nothing to worry about.
Are memory foam pillows toxic?
No, most memory foam pillows are not toxic. In fact, many of them are made from materials that are environmentally friendly. Take the Snuggle-Pedic Ultra-Luxury Bamboo Pillow, for example. This pillow is manufactured using Eco-Friendly Biogreen and CertiPUR-US Certified Foam. It's even rolled up and vacuum-sealed so that it can be shipped in a way that is eco-friendly. Like any product out there, some pillows can be made using materials that aren't the safest for you. However, for the majority of memory foam pillows on the market, there is nothing to worry about. The pillows that are featured on this list are all made using non-toxic materials.
What are the best memory foam pillows?
We've scoured the internet in order to pull together the best of the best when it comes to memory foam pillows. We believe in doing all the hard work for you so that you can easily determine which pillow best fits your needs. Our top picks can be found up above, along with a ton of information for each pillow. When it comes to the best memory foam pillow overall, the Coop Home Goods Original Pillow is our winner. This pillow has everything you'd want in a memory foam pillow, from microfiber memory foam that conforms and adjusts to your needs, to the use of safe CertiPUR-US certified materials, to a machine washable cover. This pillow is sure to have you sleeping like a baby. And, if anything were to ever happen to it, its 5-year warranty will save your peaceful night's sleep.
RAVE Recommends
As you know by now, more things than you might think affect our sleep each night and determine whether or not our night will be a restful one. Check out some of these other products that will complement your memory foam pillow perfectly and give you the beauty sleep you deserve.