For some people, sleeping on their stomach is the most comfortable and natural position in which to fall asleep and stay asleep through the night.
But stomach sleeping can cause aches and pains if you're not sleeping on a mattress specifically designed for stomach sleepers. If you're searching for the best mattress for stomach sleepers, it's the Saatva Classic Mattress. It has extra spinal support in the spots where stomach sleepers are prone to experience back pain. You can choose the firmness level you find most comfortable. This mattress also features an organic cotton pillow top to absorb weight and minimize pressure points.
When it comes to health, there are three areas to address for optimal wellness: sleep, diet, and exercise. With sleep, many factors can influence the amount and quality of your nightly shut-eye, and neglecting any one of these elements can leave you feeling groggy and tired the next day. One of the most critical factors for a quality night's sleep is the mattress you sleep on each night.
People sleep in four primary positions throughout the night, on their back, side, stomach, or a combination of the three. Each sleeping position places particular strains on the body that your mattress needs to accommodate. Stomach sleepers are prone to back pain due to the accentuated arching of the lower back caused by the sinking of the mattress. On the other hand, going belly down on a hard mattress that feels like you're lying on the ground is uncomfortable.
So, what should you look for in a mattress? Look for one that has soft give at the surface and firms when weight is placed on it. This type of mattress gives you the softness and comfort you need to sleep while preventing you from having to schedule an appointment with your chiropractor after you wake up in the morning. We figured out all the minutiae for you and narrowed down our list to the ten best mattresses for stomach sleepers.
The Mattresses for Stomach Sleepers We RAVE About
If you think that all mattresses are the same and that your sleeping position doesn't play a significant role in the type of mattress you need, we are here to try and change your mind. People sleep in a few primary positions. The majority of people, over 40%, sleep in a fetal position, and only 7% sleep on their stomachs. With these statistics in mind, you may ask yourself why more people don't sleep on their stomachs.
Stomach Sleeping Problems
Stomach sleepers are prone to experiencing aches and pains. The reason for this comes down to your anatomy. The bones of your spine house nerves that connect your brain to your limbs and organs. Your spine naturally has three curves, two concaves, and one convex. The two concave (apexed toward the front of the body) are the cervical (neck) and lumbar (low back) curves. This leaves the one convex curve, which is the thoracic (mid-back) curve.
Sleeping on your stomach can be a real pain in the neck—no, literally! For stomach sleepers, the profile of a standard pillow tends to be too high, angling your neck uncomfortably. Besides the profile height, most stomach sleepers turn their head to either the right or left, putting a strain on the neck.
Another common issue for stomach sleepers is lower back pain, especially if you sleep on a soft mattress. Very soft mattresses allow your body to sink, especially in regions with more mass, such as your trunk. This sinking places more stress on your lumbar concave curve, located directly behind the belly button.
Stomach Sleeping Solutions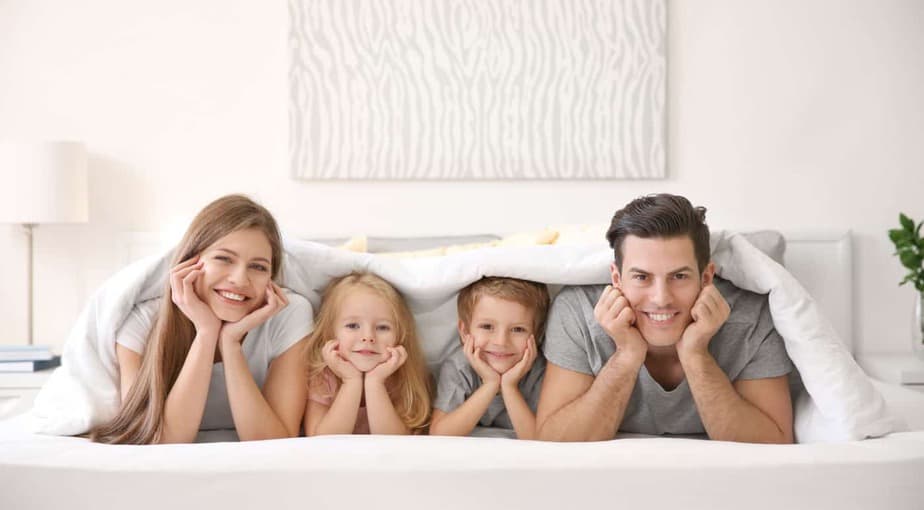 Now that we have covered some of the problems associated with sleeping on your stomach, let's talk about solutions to these problems. If you're a stomach sleeper, you likely can't imagine sleeping comfortably in another position. The good news is that you can minimize stomach-sleeping problems by selecting the right mattress and bed accessories.
If you are a stomach sleeper with neck pain in the morning, you may be using the wrong pillow. A good stomach-sleeping pillow has a very low profile, which is the distance from the top of the pillow to the bottom. A low profile pillow minimizes the strain placed on your neck. There are pillows designed specifically for stomach sleepers with a profile of only a few inches. If you're worried about selecting the wrong profile height, choose a pillow that allows you to customize the height by adding or removing the filling.
Possibly the most important thing you can do to avoid waking in pain is to select a mattress designed to minimize the pain associated with sleeping on your stomach. Some mattress companies incorporate a lumbar support layer to increase the firmness of the mattress around your lower back. Other manufacturers customize the firmness of the coils for each body region, placing firmer coils in the lumbar region. Do you see a pattern here? You want increased firmness in the lumbar region of your mattress.
Other Mattress Considerations
Don't take purchasing a mattress lightly. While it can be a real game-changer in terms of how you feel, it can also be a large financial investment. Like other significant financial investments, make sure it's covered by some kind of guarantee. When you purchase a mattress, you want at least a 10-year warranty against sagging, material defects, and faulty workmanship. Anything less than 10 years is below the industry standard.
A mattress is one of those purchases that often requires you to use it to know if it's right for you. Any mattress you decide to purchase should have a sleep trial—many of them range from 120 nights to a full year. Also, make sure that the company offers a full refund if you're not 100% satisfied with your purchase.
Methodology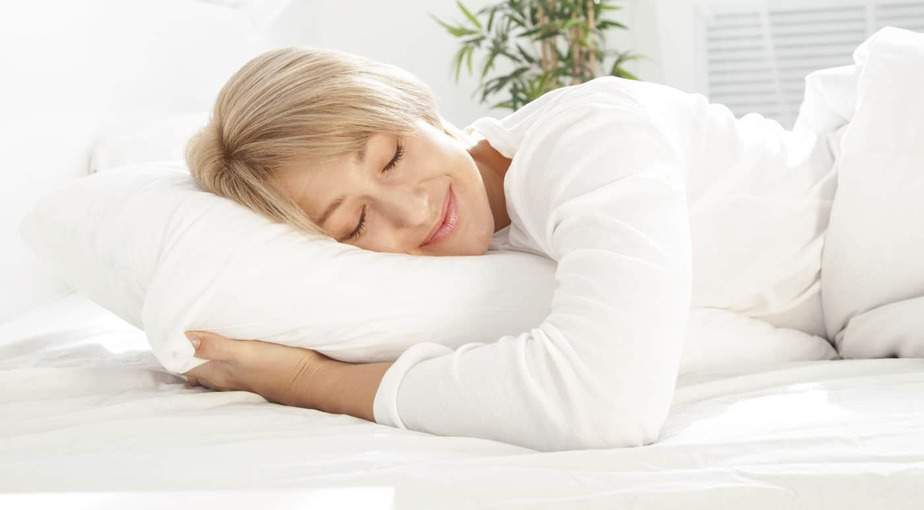 With a dizzying number of mattresses on the internet and at local retail stores, how are you supposed to know what to look for in a mattress? It's a big job to compare the pros and cons of hundreds of beds. It's a task most people don't have the time to do, so we did it for you. At RAVE, our goal is to present the most unbiased information. When we ranked these mattresses, we gave some criteria more weight than others. Here are some of the questions we asked ourselves:
Eco-friendly: Is the mattress made with eco-friendly materials?
Cooling: Is the mattress made with materials that prevent you from overheating?
Extra support: Does the mattress incorporate extra support technology?
Firmness level: Does the mattress provide a variety of firmness levels?
Customer satisfaction: What do customers who have used this mattress have to say about their purchase?
Price: Is the mattress reasonably priced?
Warranty: What kind of warranty is included with the mattress?
The Best Mattresses for Stomach Sleepers
Related rankings
What should I look for in a mattress for stomach sleepers?
Stomach sleepers need a mattress that is body-soft near the surface, and firm when weight is placed on it. The softness near the surface of the mattress can be achieved in one of two general ways. The first way is a pillow top, which cushions the front of your body while you sleep on your stomach. The other way to soften the top of the mattress is to use a softer, lower density memory foam or latex on top of a higher density foam with increasing firmness.
Mattresses designed with stomach sleepers in mind may include specialized support in particular areas, such as where your stomach meets the mattress. This specialized support ensures that your lower back does not sag while you sleep, causing you to wake in pain.
Besides the construction of the mattress, ensure that it comes with a good warranty, price, and sleep trial. Many mattress companies allow you to try out their mattresses for 90 nights or more with a refund or exchange if you're not satisfied. Additionally, if your bed doesn't come with a 10-year warranty, it's a big red flag for us at RAVE. A 10-year warranty should cover any defects in materials or workmanship.
Are all-foam or foam with coil mattresses better?
There is not a clear cut answer to this question. Both all-foam and hybrid mattresses have their advantages and disadvantages. Let's break down the pros and cons of each so you can choose the one that most fits your needs.
All-foam mattresses have exploded in popularity in the past few decades, due in part to their increased comfort and quality. Many all-foam mattresses are shipped to your doorstep in a box, and all you have to do is haul it to the bedroom and cut open the vacuum packaging. All-foam mattresses are excellent at motion isolation and conforming to your body, but might be too soft and warm for some sleepers.
Foam-topped coil mattresses—often referred to as hybrid mattresses—have the advantage of increased air circulation. It makes sense when we think about how there is air between the coils that can move into and out of the mattress. Innerspring mattresses also have that resilient or rebound feel that some sleepers cannot do without. A couple of disadvantages to this type of mattress are that it may be more difficult to move between rooms than an all-foam mattress, and motion transfer is more significant in some hybrids.
What firmness level is ideal for stomach sleepers?
Stomach sleepers are prone to lower back pain from excessively soft mattresses. When you sleep on your stomach, a very soft mattress can cause you to sink, especially in heavier areas of your body, such as your midsection. What's directly behind your belly button? Your lower back (lumbar spine) naturally curves toward your belly button. The sink of a soft mattress can essentially place more stress on this U-curve, causing you to wake in pain.
On the other hand, most stomach sleepers will find a rock-hard mattress uncomfortable. Generally, stomach sleepers will feel most supported and comfortable sleeping on a mattress with a 6-7 firmness. This rating is based on a 1 to 10 firmness scale, with 10 being the firmest.
What is the best mattress for stomach sleepers?
Our number one pick for the best mattress for stomach sleepers is the Saatva Classic Mattress. This mattress is chock full of features like special layers designed to support the spine, two layers of individually wrapped pocket coils, and a plush organic cotton pillow top layer. It is also reasonably priced and unmatched in the quality you get for your money. This company does everything they can to make you feel comfortable purchasing their mattress by offering a 120-day guarantee.
RAVE Recommends
You can achieve the best night's sleep you've ever had by selecting the perfect mattress and combining it with comfortable bed accessories. Here are a few products that can get you rested and feeling like you've never felt before:
Bamboo Supply Co. Luxury Bamboo Bed Sheets: Pamper your new mattress and your body with these bamboo sheets. They provide incredible softness, breathability, and durability. Read all about them and our other top-rated bamboo sheets here.
Ultra-Luxury Bamboo Pillow by Snuggle-Pedic: Your pillow is just as important as your mattress. This pillow is especially great for stomach sleepers, as it has removable filling to help you get the perfect loft. Check it out in our full RAVE review.
Kanibi CBD Oil: A racing mind can be hard to shut down after a long day of work and causes many hours of missed sleep. Unwind and make insomnia a thing of the past with this CBD oil that is sure to have you relaxed and sleeping. Take a minute and read about everything this CBD oil and others have to offer.