If you're looking for the mattress you can love for a lifetime, look no further than the WinkBed.
It earns my top spot for best mattress for sex because of its springiness, comfort, reinforced edge support, and durability that will stand the test of time — and force. 
When it comes to great sex, there is one, CRUCIAL non-negotiable variable that reigns supreme. That's right, I'm talking about that good-good; that hot, sexy, sweaty, adamant, and enthusiastic consent! 
But what's variable number two, you ask? A really f*cking fantastic mattress. Or in other words, a really fantastic f*cking mattress. 
With this in mind, I picked out the mattresses that will give you just the right cushion for the pushin'. Here are the best mattresses for you, your plus one, plus two, or however many people with whom you share your sheets. As they say, life's too short for bad sex — and it's definitely too short for a bad mattress. 
The Mattresses for Sex We RAVE About
This hybrid mattress comes with a lifetime warranty, making it one of the few sex partners you might stick with for the long haul.
Read Full Review
Shop WinkBed
The word "mattress" stems from Arabic "matrah," meaning "something thrown down" or "a place where something is thrown down." And, when it comes to where you're going to throw down — or up, or sideways — you have several options. 
Choosing the best mattress for sex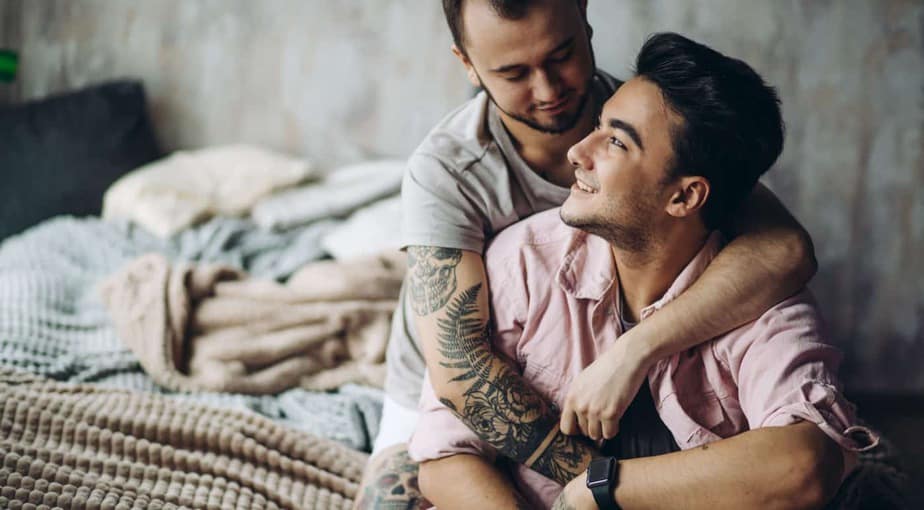 When you are choosing the best mattress for your love life, consider the type of mattress that best meets your needs. 
I chose to focus on four main models: innerspring, hybrid, foam, and latex. Airbeds and waterbeds are also options, but considering this review is for 18 and older and not written in the '70s, I chose to leave those two off my list. 
The different types of mattresses
Made using steel coils or "springs," innerspring models are the most common type of mattress. The springs are padded and covered with fabric, so unless the mattress is very worn out, the coils aren't noticeable.
The more springs there are, the firmer innerspring mattresses are, so it's easy to customize exactly how hard you like it… They typically run on the cheaper side, and because the coils are surrounded by air, innerspring models also generally keep cooler than other options. 
What's more, springs are like any experienced sex partner: they give good feedback. They respond to your movement well, providing excellent support for the push.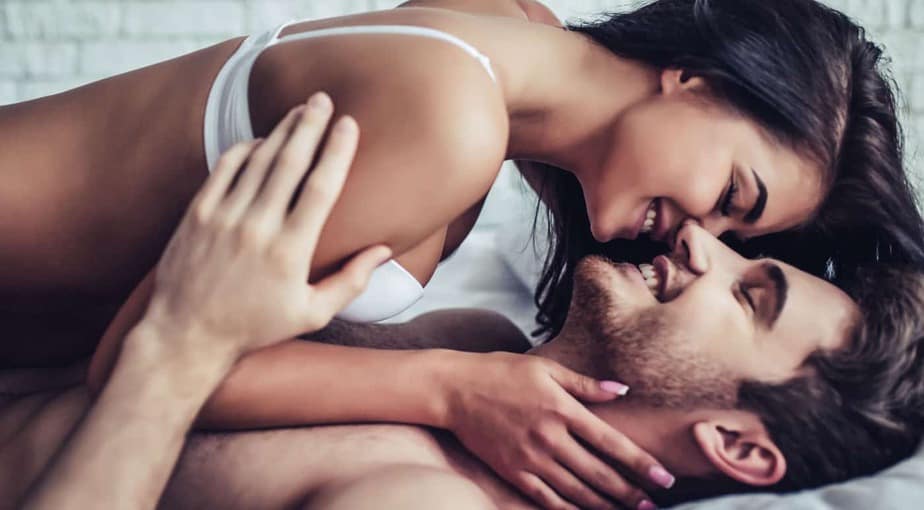 That said, traditional spring mattresses run the risk of making that classic spring mattress sex-squeaking noise. Springs also tend to wear out and sag over time. 
A hybrid mattress uses the time-tested spring technology with an added layer of foam on top. This foam ranges from memory to latex and is immensely comfortable for sleeping (if you're into that sort of thing).
Depending on the type of foam it uses, a hybrid mattress can range from your sex life's best friend to a hot, sweaty sinkhole of regret. If the foam is built solely with comfort in mind, it can cause a feeling like quicksand, and trap heat. 
They're also expensive, so you might find yourself trying to justify "keeping at it" rather than swapping for something more suitable. So, if you're going to invest in a high-quality hybrid mattress, make sure to test it out — and I'm talking more in terms of "Eyes Wide Shut" than shut-eye. 
Polyfoam
Now let's talk about choosing to go poly. No, I'm not talking about ethical non-monogamy, silly! I'm talking about foam. Mattresses in the overarching foam category use polyurethane foam, or a combination of both memory foam and polyfoam.
NASA originally developed memory foam technology for crash protection, so you can tell your sex partners that your bed is out of this world. In all seriousness, with the ability to mold to your body, foam mattresses have gained popularity for their unmatched comfort.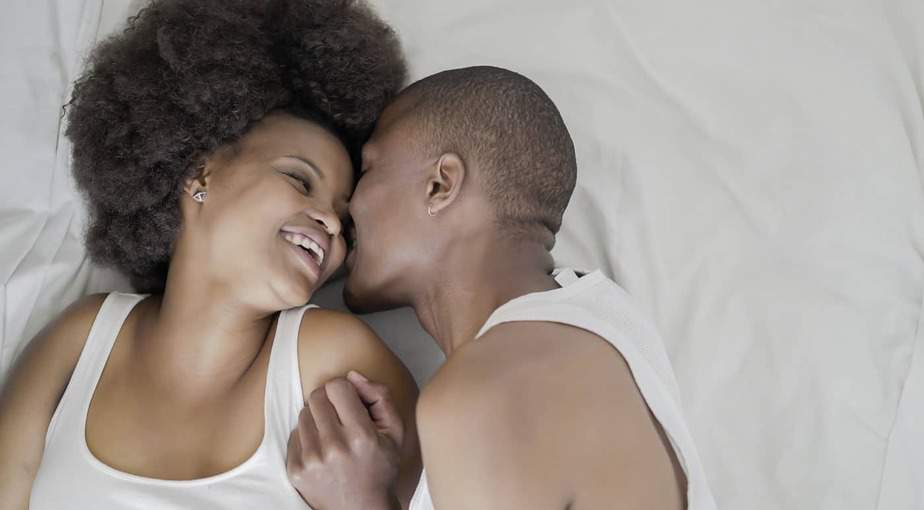 If you are considering a foam mattress, keep an eye out for its density rating. A higher density rating means a higher-quality foam, so look for something with a rating above 1.8 PCF.
A high-quality foam mattress will cost you, but they generally last the longest. While they're great for sleep, the sinking, coupled with their tendency to trap heat, may leave you wanting to move things from the bed down to the floor — which might be fun that one time on vacation, but isn't sustainable in the long run. 
When it comes to sex, foam is like the Birkenstock of mattresses: It might be super comfortable and conform to your body, but it most likely won't keep them coming back for more. 
Latex
Finally, consider latex — for more than just a questionable one night stand. Latex mattresses are an object of desire when it comes to sex for their ability to both conform to the body and bounce back. What's more, they're durable and come in a wide range of firmness levels. 
Latex mattresses range from natural to synthetic. A natural latex mattress is made from the sap of a rubber tree, whereas a synthetic mattress is made from styrene-butadiene rubber (SBR).
If you're willing and able to spend big money on your mattress, I'd recommend going au naturel. While more expensive, natural latex tends to last longer and keeps cooler. After all, when it comes to your love life, it's a marathon, not a sprint. 
Other considerations
No matter what type of mattress you choose, edge support is always a plus. Keep an eye out for mattresses that will give you extra support around the perimeter while you expand your boundaries.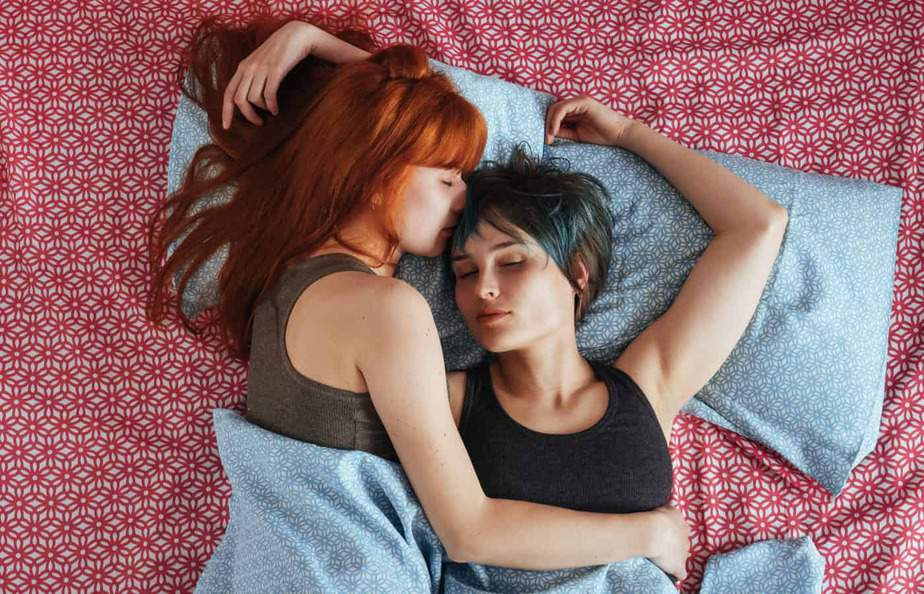 When it comes down to it, a great mattress is all about how you use it. And remember: Don't be afraid to do your research and try new things — in all aspects of your life, lying down or standing up on occasion!
Methodology
I received more than a few applications to help me test out my top picks. And, while personal preference came into play, I also read hundreds of reviews and kept the following factors in mind: 
Durability:

I selected mattresses that won't let you break the bed, no matter how hard you try.

Noise:

Whether you live with a group of giggling roommates or at a cabin in the woods, a bad case of the squeaks is a sure-fire way to ruin the mood. 

Responsiveness:

When it comes to hanky-panky, tension is vital. Sexual tension gets things rolling, and surface tension keeps

you

rolling. 

Temperature:

Experts say the key to maintaining stamina during a workout is temperature regulation. I looked for mattresses that won't cause you to overheat, so you can keep things hotter, longer.

Edge support:

I'm here to say that sagging around the edges is 100% acceptable when it comes to bodies (love yourself!), but not when it comes to your mattress. 

Price:

I recommend investing in what you can afford. After all, love is priceless. That said, I looked for mattresses that won't break the bank, so you can be "giving" in other ways. 

Thickness:

Girth — often undervalued, just as important. 
When do I need a new mattress?
The quick answer is every eight years. Experts say that a mattress is ready for retirement in its seventh to 10th year, on average. But, I wouldn't exactly say that's a hard-and-fast rule. 
So, keep an eye out for sagging. If your mattress has a you-sized dent, it's time for a new one. Changes in weight can affect your mattress, so if you've gained significant weight or added another sleeper, it's time to burn some sage and start fresh. 
If your mattress is uncomfortable, causing you pain, or affecting your sleep, it's time for a new mattress — no matter how old it is. Sleep is essential to not only your mental and physical health but, more importantly, the health of your sex life. 
Is my mattress dirty? 
It's safe to say your mattress is pretty dirty — and not in a Xtina Aguilera dirrty with two R's kind of way. Your mattress quite literally gains weight over the years from accumulated sweat, oil, and dead skin, so it can range from gross to disgusting depending on its age. 
What's more, it not only holds you while you have sex and sleep, but it also provides a home to hundreds of tiny dust mites that eat your dead skin cells and drink the water you produce with body heat. In other words, you're not the only one making love on your mattress.
Beyond buying a mattress protector and replacing it reasonably frequently, there's not a whole lot you can do about this fact of life. 
What size mattress should I get?
Whether you're using your mattress to rest or for exercise, you spend a lot of time in bed. I would recommend getting the largest size you can both fit and afford, because sometimes bigger is better.
As for specific sizing, you can look out for the following standard dimensions in inches: A twin mattress measures 38 inches by 75 inches, a full is 53 by 75, a queen is 60 by 80, a king is 76 by 80, and a California king is 72 by 84.
If you want to go all-out, consider special-ordering a Texas king, which rings in at 80 inches by 90 inches. Likely excessive for the average-sized person.
What is edge support?
Edge support is a term used to describe the amount of resistance a mattress maintains around its perimeter. A mattress with strong edge support has a more frame-like appearance, while mattresses with lower edge support have a sloped appearance.
Manufacturers achieve edge support by adding an extra structure, high-density foam, or coils along the sides of the mattress. Higher edge support generally leads to a more comfortable mattress, but it can also be useful when it comes to adult activities. 
To be more specific, edge support allows you to sit comfortably at the edge of the mattress. I can think of several scenarios where this would come in "handy," but I'll let your imagination take it from here. 
Is it a bad idea to order my mattress online?
While ordering a mattress online seems daunting, many companies offer trial periods, in which you can return your mattress after a certain period of time if you're not satisfied. 
It's an ideal situation, as you can avoid pushy salespeople at mattress stores, avoid the awkwardness of negotiating a price, and keep an eye out for online discounts. Plus, if you're reading this review, you'll likely take your time testing out a new mattress before you commit.
What is sex?
Ask your mother.