After many sleepless nights, we've concluded that the 5 Little Monkeys' Sleep System is one of the best overall mattresses for kids.
The system — which includes one mattress, one pillow, and one mattress protector — checks off every significant concern that a parent might bring up during the buying process. Non-toxic? Check. Comfortable? Check. Waterproof? Stain-resistant? Durable? Check, check, and check. There aren't many mattresses that can help both kids and their concerned parents sleep better at night, which makes this mattress a high-quality buy.
There are at least two wrong ways to buy a mattress for kids. The first is to assume kids have no unique bedtime needs that differ from adults. With this assumption, you might buy the same mattress for your kids that you would purchase for yourself. But experts say children need 10-13 hours of sleep each night. The amount of sleep required decreases the older they get. The point is, they need more sleep than adults. And they are doing most of their growing in the bed.
The second wrong assumption is that kids have fewer needs. With this way of thinking, any old mattress will do. You might figure, "Kids are less delicate, right? It's not like they ever complain of back pain!" While it's correct back pain is not an overly common concern for kids, their rate of growth is rapid and should be uninhibited. For that, a comfortable night's sleep (with lots of support for growing limbs) is critical.
The beds that we review here find their ranking based on what is best for kids. If we were examining mattresses for adults, some of the mattresses with a low ranking might be placed much higher on the list. Finally, we aren't in the habit of telling our readers what not to buy. A mattress doesn't rank at #10 because we think it is an unworthy mattress. We only show you the good stuff (because why talk about less than excellent products?). You can't go wrong with any of these options. The real question is which mattress is best for you. And that's a decision you have to make for yourself.
Read each of our reviews and make the choice that's best for you and your family.
The Mattresses for Kids We RAVE About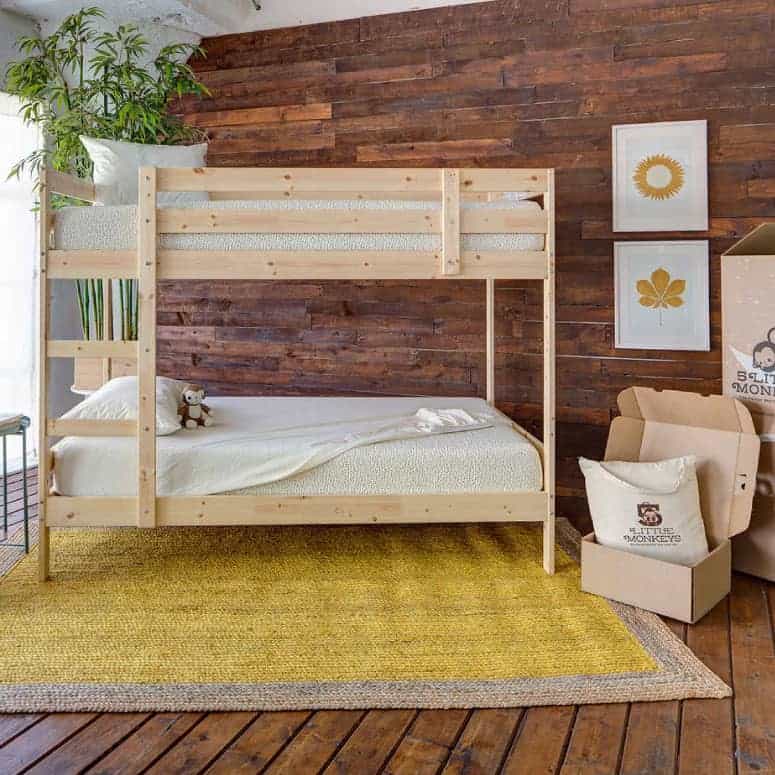 Best Overall
The Sleep System
Best for Health
Avocado Green Mattress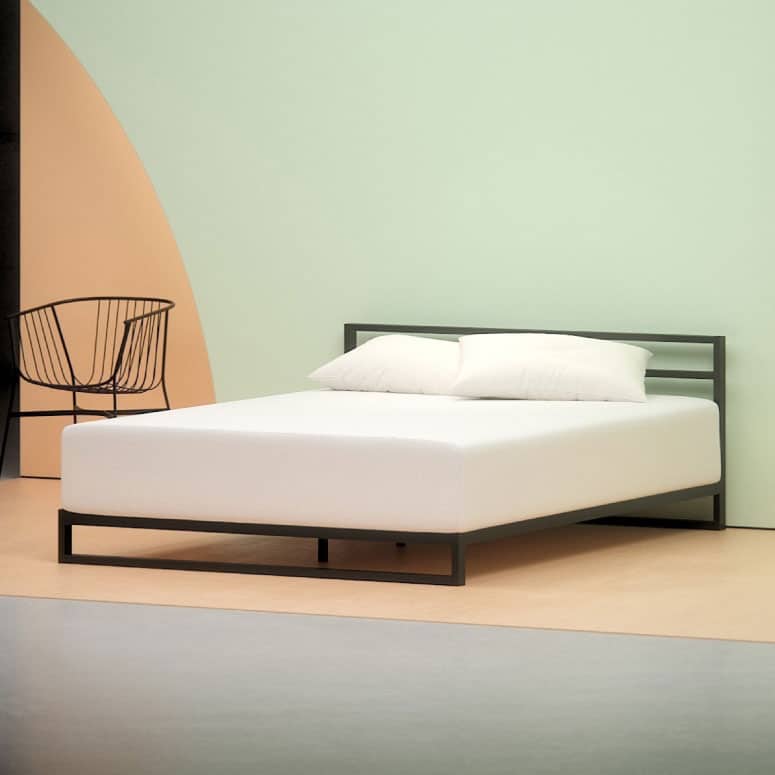 Best Price
Zinus Green Tea Pressure Relief Memory Foam Mattress
It's a valid question: Why should you bother purchasing a mattress for kids, specifically? A mattress is just a mattress, isn't it? If it works for me (and my adult body), shouldn't it work for my child?
Why a Mattress Just for Kids?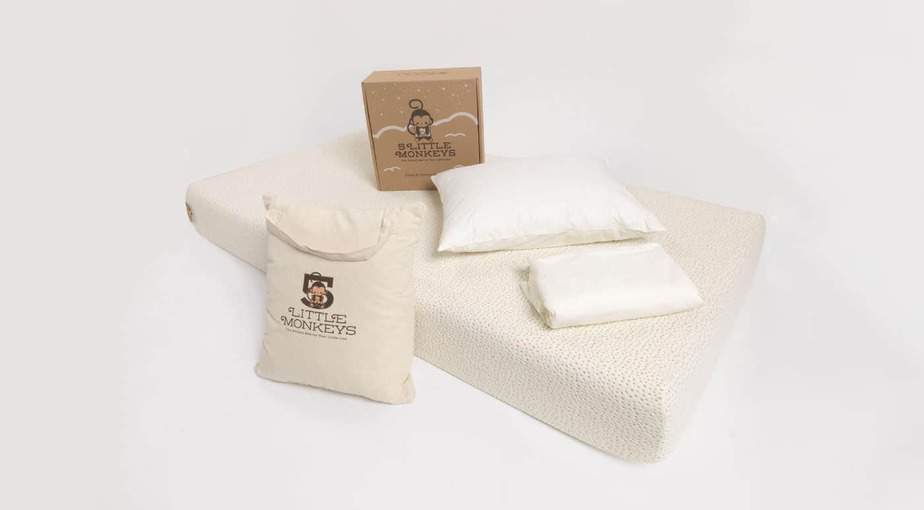 We can all agree that kids and adults differ in many ways. But not everyone is aware that this applies to sleep. It turns out, the different needs of children are long and varied.
1. Kids need more sleep than adults
The average adult needs no more than 7 hours of sleep. But according to experts, children between the ages of three and five require 11 to 13 hours of sleep each night. Sleep requirements decrease as they get older. By the time they're seventeen, only 8 ½ to 9 ½ hours are needed. That means that bed and sleep arrangements are more significant for your child than for yourself or other adults.
2. Kids need more support than adults.
Kids do most of their growing in the bed. They tend to require firmer mattresses than adults, which give them the proper spinal alignment. Still, a mattress which "cradles" pressure points is critical to support and soothe growing limbs.
3. Kids are more active than adults.
Kids run around with an alarmingly undeveloped sense of self-preservation. And when they fall, they fall hard. Children not only need a bed that cradles achy joints but one that will accommodate their tossing and turning throughout the night.
4. Kids are more vulnerable than adults.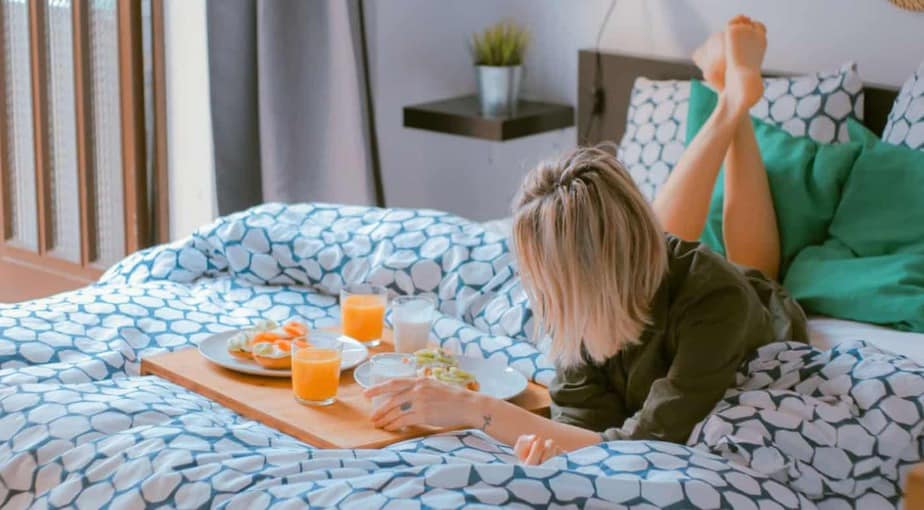 Yes, this is a generic statement. But when it comes to beds, we are talking about sickness and injury. Due to underdeveloped immune systems, children can more easily contract a cold or flu than adults. When kids do get sick, they may be confined to their bed for days. You need a mattress that accommodates this vulnerability and promotes healing.
5. Kids have a weaker sense of personal ownership than adults.
A weaker sense of personal ownership means kids don't take care of the stuff they own. They tend not to feel personally responsible for their property. The lack of personal ownership applies to their bed as much as to bedrooms, toys, and social relationships. It means kids tend not to consider how much thought and money you put into their brand new mattress. They will jump on it, spill grape juice in it, not change dirty sheets, etc. It's part of growing up, but you need a mattress that can handle some abuse.
6. Habits are formed early.
We don't tend to think of sleeping as a habit. But there are specific ways we prepare for bed and sleep that developed in us at an early age. These habits can change over time, but a poor quality mattress is an underlying cause for many lousy sleeping patterns and routines. Shifting uncomfortably for a half-hour is the usual prerequisite for getting out of bed to grab a snack, get on the computer, or pull out a reading pad. These practices not only disrupt healthy sleeping patterns, but they become habits that pass into adulthood.
What Kind of Mattress Is Best for Kids?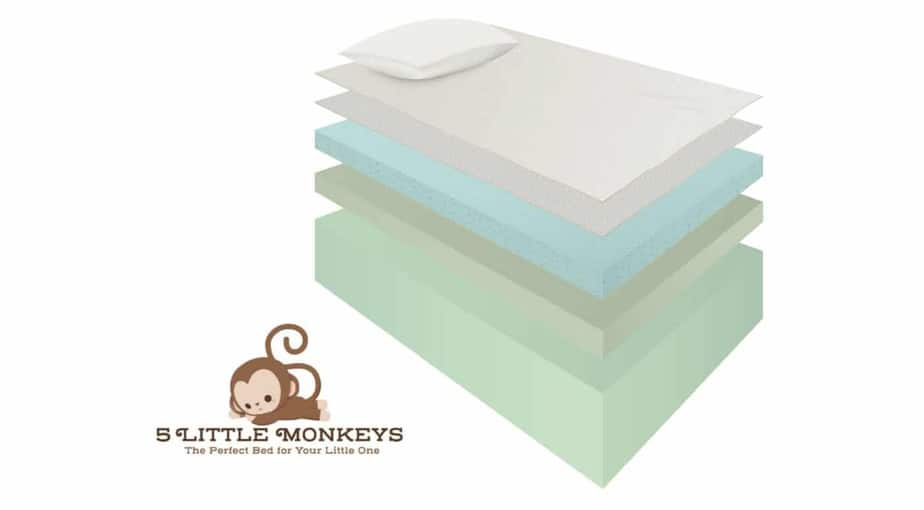 There are many mattresses out there which are marketed exclusively to kids. That's not all bad. Still, the question remains: are these kid-designed mattresses any better than a high-quality adult mattress? The truth is: no, not always. Sometimes it's just companies clamoring for a "kid tax." Most of the mattresses in this review are not marketed exclusively to kids: The mattresses reviewed happen to meet the criteria we were looking for in a quality mattress for children.
Here are the three main criteria which go into creating the best mattress for kids:
1. A twin-size or larger
Children don't just grow. They grow quickly. But some companies market "kid-sized" mattresses which you will need to replace after a few years, if not a few months. These "kid-sized" mattresses also tend to require additional purchases, like custom sheets, pillows, and bed-frames. Don't fall for this marketing trick. A twin-sized mattress is sufficient. Buy for your future child's size as well as the smaller version that currently in the booster seat. For most, a twin mattress will last your child until at least their early teenage years.
2. A firmer, more supportive mattress
Kids tend to require firmer mattresses than adults. You will want the firmness level somewhere in the mid-to-high range (5-8). Kids tend to sleep on their stomachs. For stomach-sleepers, the firmer the mattress, the better, since soft mattresses will misalign the spinal column and create problems later.
3. A "cradling" comfort
Memory foam tends to behave like silly-putty. Your body "sinks" into it and the foam supports pressure points by "molding" around them. The firmer the material, the less molding occurs. Latex, on the other hand, is bouncier and tends to "cradle" pressure points. It resists the body, creating a "hugging" effect. Memory foam tends to give more support, and kids tend to find it more comfortable.
Methodology
The results of this review came from cross-referencing product tests (both by companies and individuals), applying critical analytics to hundreds of customer experiences, researching the policies, principles, credentials, and methodologies of manufacturers (particularly their marketing claims and how they support them).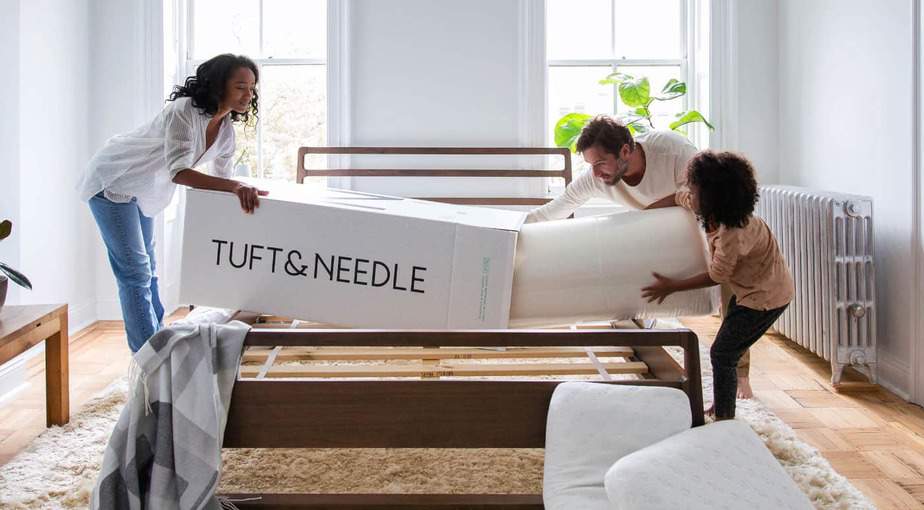 This article also cites "sleep authorities" on particular brands. In short, we at RAVE have strived to present the sort of research that our customers would perform to make a fully informed purchasing decision.
Below are the criteria we looked for when compiling this list:
Health: Favor is shown to Hypoallergenic, anti-toxic, and antimicrobial mattresses.
Durability: You want a mattress that can take abuse from years of little monkeys jumping on the bed.
Waterproof: From bed-wetting to a not thought out late-night cup of grape juice, a range of fluids find their way onto and into children's beds. You need a mattress that can mount some resistance to liquids and staining.
Size: Any mattress unavailable in twin-size will get negative marks.
Comfort: The mattress should "cradle" pressure points, supporting growing bodies while maximizing comfort.
Sleep trial: The longer the sleep trial, the more we will favor the product.
The Best Mattresses for Kids
5 Little Monkeys is set apart from the other companies listed here because they focus exclusively on children's bedding. They take a particular interest in the concerns of parents. The result is a one-of-a-kind mattress that has kids in mind with every stitch.
5 Little Monkeys' mattress is part of a complete "sleep system," which consists of a waterproof mattress protector and custom fill pillow. None of these items can be purchased separately. Despite this, the set is still competitively priced. A waterproof mattress protector is essential for any kid's bed, so the sleep system spares you the trouble of making separate purchases.
This system hits all the major points for a kid's mattress: hypoallergenic, durable, waterproof (with a machine-washable protector), a top layer of cradling open-cell memory foam with gel-infusion for a cooling sleep, and non-toxic, OEKO-TEX-certified fabric.
Pros
Competitive price
100-night sleep trial
Complete "sleep system."
Cons
Items aren't purchased separately
There are many reasons why Tuft & Needle is among our most highly recommended mattresses for kids, but one factor stands out; namely, it's the best. Other brands may manage to outperform it in one or two areas. But from an "across-the-board" point of view, you can't do better.
Tuft & Needle's most distinctive feature is their adaptive foam, a graphite-infused polyfoam comfort layer, and a high-density foam support core. The foam used in this mattress is not the same thing as memory foam. For one thing, it sleeps much cooler. For another, it doesn't break the bank.
Adaptive foam has all the virtues of memory foam without the vices. Not only does it sleep cooler, but the product boasts both the CertiPUR and the Oeko-Tex 100 certifications. These certifications guarantee a non-toxic, hypoallergenic product. Combine this with a no-nonsense design and a competitive price, and you have the mattress of your child's dreams.
Pros
10 Year Warranty
Competitive price
Clean and comfortable
Cons
A few complaints of hot sleep
3
The Nectar Memory Foam Mattress
Nectar practices a no-risk policy for customers.  They offer a 365-night sleep trial and a "forever" warranty, and they guarantee free shipping and returns for all orders within the contiguous United States. Buyers can rest easy knowing they can return their mattress within a year of purchasing if not satisfied, no questions asked.
The product itself is one of the most high-quality memory foam mattresses on the market. Constructed with four layers of foam, it conforms optimally to sensitive and growing bodies. The mattress also has a longer lifespan than most memory foam mattresses, thanks to its dual-layer high-density polyfoam base, which makes it a great option for kids with growing pains.
The mattress rates at "medium firm." So, for kids who prefer softer bedding, a mattress topper may be needed. The mattress includes a quilted layer of gel-infused foam, promoting breathability and a night of cooling sleep.
Pros
Competitive price
No-risk policies
Promotes healing
Cons
Some off-gassing
Might require mattress topper
4
Zinus Green Tea Pressure Relief Memory Foam Mattress
This mattress is the best option for parents on a budget. But don't be fooled by the price-tag: This product has better quality, performance, and durability than many more expensive memory foam mattresses. Kids are inherently costly. There's no need to spend more than is necessary for another product of lesser or equal value.
This mattress ranks high on the firmness scale (8 out of 10), but that doesn't mean it is uncomfortable. The foam is highly responsive and offers support that cradles the body, which is perfect for growing limbs! The foam also isolates motion, so it's ideal if multiple kids share a bed — one can toss and turn without disturbing the others.
Despite being a CertiPUR-US-certified mattress, this product does let off some off-gassing immediately after unpackaging. You will notice an odd smell. The mattress needs to stay open after unpacking in a well-ventilated area for up to 48 hours before the scent vanishes. However, the off-gassing is non-toxic and safe to breathe.
Pros
10-year warranty
Best bargain
Motion isolation
Cons
No sleep trial
Some off-gassing
The Essential Mattress is one of Casper's best-selling products. It also happens to be an excellent choice for kids as well as adults. In terms of durability, there are few rivals to the Essential. It can take the abuse of little feet bouncing on its three layers of premium foam for years.
Even better, the upholstery-grade cover can be removed and tossed in the washing machine. Plus, the dark charcoal coloring does a beautiful job of hiding stains which are sure to appear with time. All Casper foams are certified by the CertiPUR-US program, which means they are free of ozone-depleting chemicals and are proven not to degrade indoor air quality. OEKO-TEX also certifies The Essential Mattress by Casper.
Beyond this, the Casper is a standard, high-quality memory foam mattress. And a highly affordable one, at that! You aren't likely to find a memory foam mattress of higher quality within this price range, plus it arrives at a Medium Firm (6) in feel. If you're on a budget, you could certainly do worse.
Pros
100-night sleep trial
Easy-clean zip-off cover
Extremely affordable
Cons
A few complaints of hot sleep
A bit too firm
Despite not being specifically marketed to kids, the Avocado gets high marks for being the healthiest mattress you can buy. The Avocado is made of all-natural botanical latex. But this is perfectly complemented with an organic wool cover. This combination makes it the healthiest choice.
Here's why: The non-toxic GOLS-certified organic latex is entirely non-toxic. Meanwhile, the OEKO-TEX-certified wool cover is naturally antimicrobial. For sensitive sleepers or kids with allergies, the Avocado mattress can't be beaten.
But it's not just healthy — it's comfortable, too. In addition to the springy, pressure-point luxury of latex, you also get wool's thermoregulation properties. Wool wicks away moisture, which helps circulate air and regulate temperature. While the latex does the heavy lifting for support, the wool keeps you warm in the winter, cool in the summer, and adds that distinctive softness that latex lacks. You get the best of both worlds.
Pros
Healthy Wool/Latex combo
100-night sleep trial
10-year warranty
Cons
On the pricey side
Heavy
Primarily for back sleepers
7
Nest Bedding BKB — Big Kid's Bed
Nest Bedding's BKB, or Big-Kids-Bedding, is specifically designed with kids in mind. However, it comes misnamed. The manufacturer recommends it for kids 120-pounds or smaller. The mattress is perfect for younger children, but most individuals will begin to outgrow it by their early-to-mid teens. Children who are larger or weigh more than the national average will likely outgrow it sooner and require a mattress with more support.
That said, Nest was the first company to market a mattress exclusively for kids. They go to great lengths to ensure their product is a safe option. All foams are CertiPUR-US certified, no fire-retardant (which are potentially harmful) chemicals are used, and the final product is completely non-toxic.
The BKB is composed of two layers of foam. Overall, it's a bit thin. Then again, it's for (small) kids. However, this means the bed will fall on the firmer side (clocking in at a three on a softness scale of 10 or a 7/10 on a firmness scale, which is pretty firm). If your child needs more softness, you can accomplish this by purchasing a mattress topper. The low price tag certainly makes the additional purchase viable.
Pros
Affordable
Lifetime warranty
Designed for kids
Cons
A bit too firm
No sleep trial
Slightly thinner mattress
Do you have a child who has difficulty getting comfortable in bed? Or who wakes up feeling achy? Particularly for children with growing pains, it is crucial to find their "happy place" when it comes to bedding comfort. However, you may lack the time and the budget to experiment with multiple softness options.
That's where Saatva comes in. Saatva's Zenhaven mattress has a reversible design. You can sleep on either side, and each side has a different level of firmness. One side is firm (7); the other is Medium Soft (4). To increase the amount of softness or firmness, all you have to do is add the appropriate mattress topper. This product gives you many firmness options for the price of one mattress.
The Zenhaven is constructed with four layers of Talalay latex, which is bouncier and softer than latex used in other mattresses. It is also eco-friendly and non-toxic. Saatva offers a White Glove delivery, which means that after the company delivers your bed, they will set it up in your child's bedroom, free of charge.
Pros
120-night sleep trial
Reversible design
Eco-friendly and non-toxic
Cons
On the pricey side
A bit heavy
Less firm
9
Willow 12″ EuroTop Latex Mattress
For kids who dislike the "sinking" feeling of memory foam, latex offers a more responsive and bouncy material. Latex "pushes back" against the body. While memory foam molds around the body, latex cradles it. The cradling effect of latex means it offers more support, withstands more abuse, and retains its shape better over time.
Latex is a cleaner option, both for your child and the environment. Naturally non-toxic and antimicrobial, the Willow boasts two certifications: the CertiPUR-US and the OEKTO-US. Rest easy, knowing your kids aren't inhaling potentially harmful chemicals or sleeping on a big foamy petri dish!
While most manufacturers offer their mattresses at a medium firmness level (5-7), the folks at Dreamfoam give you Soft, Medium, and Firm options. Talalay latex also tends to distribute heat better than memory foam, so your child won't wake up in a sweat. A few buyers complain that the mattress starts to form a depression where the body sleeps each night after a few weeks, but with kids, this is less likely.
Pros
Healthy
Firmness options
120-night sleep trial
Cons
On the pricey side
A bit heavy
Can form early depressions
The Bear is a high-tech bedding solution. Its top foam layer has infused graphite-gel, which is supposed to distribute body heat effectively. The cover is weaved with Celliant, a material which the website claims is "clinically proven to promote a more restful sleep." If true, then the Bear mattress is perfect for active individuals like kids!
The manufacturer claims the graphite-gel provides up to seven times better thermal conductivity than that of conventional memory foam. That's a big claim. Memory foam is naturally dense, which doesn't make it effective at distributing heat. Many manufacturers have tried inventive ways to overcome this natural flaw, but few have shown successful. It's unclear how Bear tests for these numbers, but for most customers, the mattress is either slightly cooler or just as cool as other brands.
Most negative reviewers find the mattress too firm and blame it for causing lower back pain. If you are considering the Bear for your child, consider purchasing a mattress topper to increase softness.
Pros
Graphite-gel infusion
Celliant technology
100-night sleep trial
Cons
Overly firm
On the pricey side
Misleading marketing
Related Rankings
1. What should I prioritize when purchasing a kid's mattress?
There are many things you should consider when purchasing a mattress for your child. It's most helpful to put them in descending order of importance:
The number one priority is the health of your child. If the mattress you are considering is memory foam, make sure it is CertiPUR-US certified. These certifications will guarantee that non-toxic material is used. For all other mattress materials, make sure it is OKEO-TEK certified for the same guarantee.
The second most important thing to consider is the size of the mattress. You likely won't need a mattress that's larger than a twin-sized mattress. Purchasing a mattress smaller than a twin means you will need to make an additional purchase in the future when your child outgrows the mattress. It's best practice to buy a bigger mattress that anticipates the future growth of your child.
The final factor to consider is the comfort of the mattress. A mid-to-high firmness level (5-8) tends to be best for children. If your child wants something softer after purchasing, it might be more affordable to purchase a mattress topper with a high softness rating rather than a new mattress.
2. Does my child's sleeping position change what kind of mattress I should buy?
It's very likely could.
Your main concern is the long-term health of your child. You want a mattress that offers the right support that will align his or her growing spine correctly. If your child sleeps on his or her stomach, a mattress with a high firmness rating is more desirable. A soft mattress will cause the back to curve downward, which "pinches" the lower back and puts pressure on the spine. Long term pressure on the spine could cause issues later on in life.
However, if your child tends to sleep on his or her side, a softer mattress is the better choice. A soft mattress will accept the contours of the body and will ease pressure points.
If your child, like most children, change his or her sleeping position multiple times a night (or every few nights), then a medium-firm mattress is the way to go. If your child's sleeping position is hard to predict, this gives them more options. If necessary, they can place the needed support in the right places with pillows and stuffed animals.
3. What are the long-term effects on my child from a mattress that's too firm or too soft?
If a mattress is too soft, it won't offer the needed support. A lack of support could result in issues as minor as muscle achiness or as severe as spinal misalignment. Young bones need to be relieved of excessive pressure so they can grow. But an overly soft mattress tends to create pressure points, depending on the sleeping position.
For example, if the child sleeps on their stomach, this creates tension in their lower back. Meanwhile, if the mattress is too firm, the crucial points of the body won't be cradled. Basically, in both cases, the child loses some support.
While there is no scientific proof that shows kids will have irreversible damage or stunted growth based on the firmness of their mattress, the right mattress for them will undoubtedly promote their comfort and happiness. And in the end, the long-term costs of chronic sleep deprivation are much more severe.
In short, the safest bet is to get your kid a mattress makes them feel comfortable and happy.
4. What are the best mattresses for kids?
The best mattresses for kids, in short, are the ones the kids find most comfortable and restful. These mattresses promote good sleeping habits. They consistently help your child sleep through the night and allows them to wake up without any aches or pains.
There are several things these mattresses have in common. They put a premium on health. While some may not be entirely organic, they are made with non-toxic materials. Look for CertiPUR-US certification (for memory foam) and the OKEO-TEK certification (for all other materials) to confirm these health standards.
The best mattresses for kids are built to handle the messiness of growing up. They are comfortable, especially for the days when your child is out of commission with a cold. They are waterproof, and stain-resistant — or at least able to be outfitted with a protective cover. They are durable, enduring years of tossing, turning, jumping, wrestling, and neglecting.
But most of all, they support growing bodies by relieving pressure points, so they wake up refreshed and alert, ready to face the day. If you're looking for a mattress that does all that and more, we highly recommend 5 Little Monkeys' Sleep System.
RAVE Recommends
Think of a mattress for your child as a base of rice for a curry. It's irreplaceable, but the good stuff is what you can add to it later. Maximize the number of undisturbed nights for your little ones by looking at these other sleep-related products.
Layla Memory Foam Mattress Topper: Boost the softness (or firmness) of your kid's mattress by adding a topper. It's like a mini-mattress, but it's usually more affordable.

Beckham Hotel Collection Gel Pillow: What good is a mattress without pillows that are a match in quality? These pillows provide the most effective cooling you are likely to find.

Mr. Beams Nightlight: An essential for every child's bedroom, Mr. Beam's Nightlight can be stuck anywhere. Its glow will be enough to comfort your child without keeping them awake.

CMFRT Weighted Blanket: Sleep better with CMFRT's calming and soothing weighted blanket, made with 100% clima-cool cotton, which allows for comfortable use during both winter and summer.

Dr. Kasey Nichols, N.M.D.
Dr. Kasey Nichols, N.M.D. focuses on sleep disorders and drug-free pain management utilizing both conventional and alternative medicine at his private practice,
Onyx Integrative Medicine and Aesthetics
, located in Gilbert, AZ. He served as the Director of Medical Operation and Administration at a national substance abuse disorder corporation with 16 facilities across seven states. He graduated from Cleveland University-Kansas City with a Bachelor's of Science in Human Biology, graduating with honors, and holds a Doctorate from The Southwest College of Naturopathic Medicine. He holds licenses in both Arizona and Kansas. Dr. Nichols has given numerous talks to professional organizations, given interviews for newspapers across the United States, and numerous television news interviews with ABC 15/CW 61 in Arizona, Channel 3 in Arizona, and others. Dr. Nichols has appeared in
Cosmopolitan
,
Reader's Digest
,
WebMD
,
Healthline
, and many other health and lifestyle publications.