You need a new mattress, so we won't waste any more time: The best mattress for heavy people is the Titan from Brooklyn Bedding.
Go with Titan, and you'll get a 1-inch layer of quilted gel memory foam, and 2 inches of patented TitanFlex foam. What you can expect is responsive contouring and unparalleled pressure point relief.
Like Eric Cartman says, you're not fat, you're big boned! 
And anyway, there is no shame in being heavy — you've been this way your entire life, and you make no apologies. The thing is, not just any mattress can handle your greatness. So to help, RAVE Reviews researched and ranked the 10 best mattresses for heavy people. 
In this article, we'll tell you everything you need to know as you shop for the best mattress for heavy people, including firmness, thickness, foam density, edge support, and temperature control.
What mattress holds up the best if you're heavy? Keep reading to find out.
The Mattresses for Heavy People We RAVE About
RAVE's pick for the best overall mattress for heavy people is the Titan from Brooklyn Bedding. With a whole inch of quilted gel memory foam, and a 2-inch layer of patented TitanFlex foam, you will get responsive contouring and pressure point relief.
Read Full Review
Shop Brooklyn Bedding Titan
If an eco-friendly mattress is a priority for you, try the Avocado Green Mattress. This mattress is all-natural and has fully reinforced steel perimeter supports around the edge. With best-in-class motion transfer, the Avocado Green Mattress keeps your back aligned and distributes your weight evenly to relieve pain.
Read Full Review
Shop Avocado Green Mattress
Finding Your Own Best Mattress for Heavy People
"Heavy" means different things to different people. So what do we mean when we say "the best mattress for heavy people"? Do mattresses even have a weight limit? 
Most mattresses don't, but box springs and foundations do. Most box springs can hold up to 300 pounds, with some going as high as 450 pounds. 
The new Dromma One Base, as another example, can handle over 1,500 pounds — that's heavy!
For our ranking, "heavy" means any person weighing at least 300 pounds.
If mattresses don't have a weight limit, what's so important about finding the best mattress for heavy people?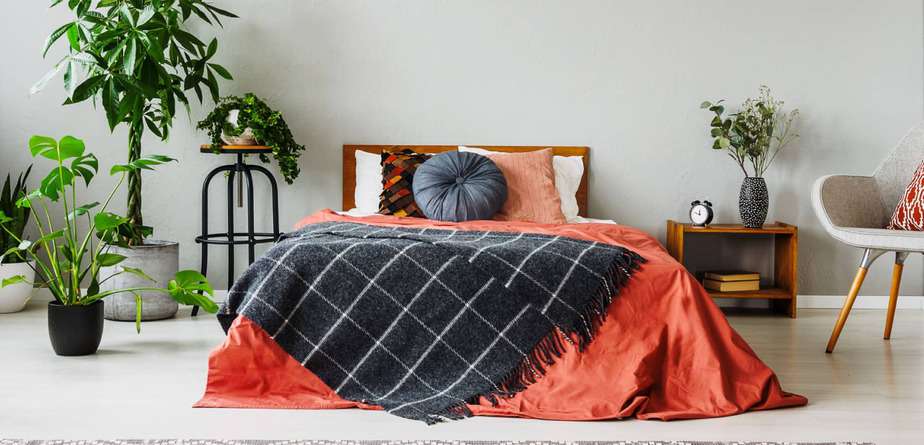 It turns out it's very important, and here's a few reasons why…
Firmness
If you're heavy, you sink into your mattress more than other folks. You'll want a firmer mattress, especially if you sleep on your side or stomach. 
Mattress firmness is ranked on a scale of 1 to 10. So, if you're heavy and shopping for a mattress, look for a mattress firmness somewhere between 6 and 8.
Mattress Thickness
If you're heavy, you'll want a mattress on the thicker side. Mattress thickness is usually between 6 and 14 inches, sometimes more. 
Look for a mattress that's at least 12 inches thick. Steer clear of all-foam mattresses, as they tend to be thinner than other mattresses. Opt instead for an innerspring or hybrid mattress. 
Mattress Foam Density
But wait, regardless of what the core of your mattress is, almost all mattresses have some layer of foam, whether that's polyfoam or memory foam. 
So how thick should that layer of foam be if you're a heavy sleeper?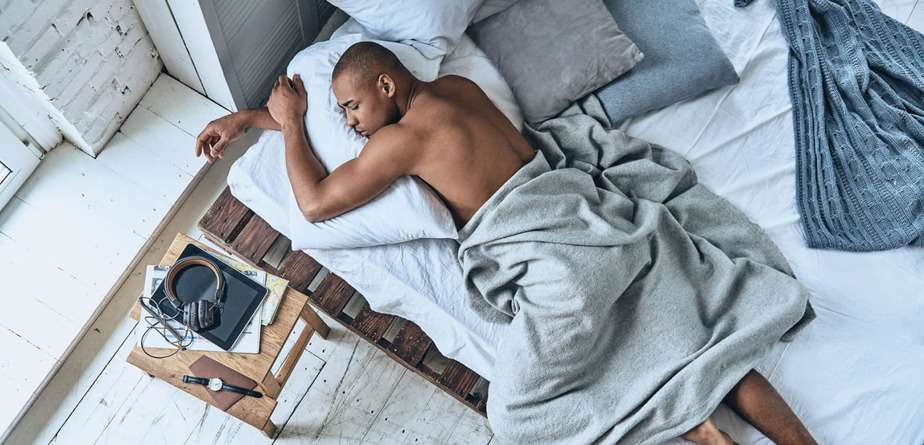 Foam thickness is measured in PCFs, or pounds per cubic foot. If you're a heavy sleeper, look for the highest foam density, at least 6 PCF for memory foam and at least 1.8 PCF for polyfoam.
Edge Support
It's particularly crucial to consider edge support if you're a heavy sleeper: If you're heavy, you're going to put a lot more stress on the edges of your mattress, possibly causing the sides to collapse. 
Hybrid spring and foam mattresses offer the best edge support, but you can find excellent edge support in high-quality foam mattresses, designed with extra thickness and better edge support.
Temperature Control
More body mass means more body heat — it's science. If you tend to overheat at night or "sleep hot," keep temperature control in mind as you shop for a new mattress. 
Here's what you need to know: Innerspring and hybrid mattresses are more breathable, while foam (including memory foam) has a reputation for trapping body heat, allowing you to overheat while you sleep.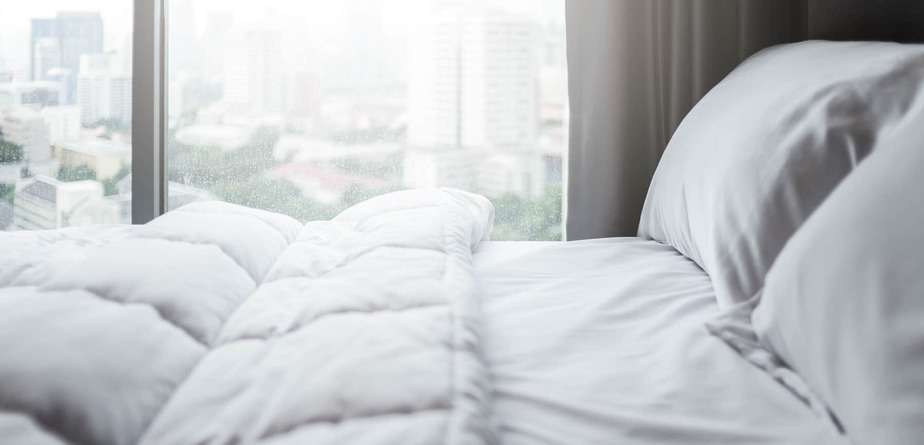 Even if you go with a foam mattress, there are gel-infused foams, as well as foams made from copper and graphite to significantly improve breathability. Look out for features like these while you shop. 
So now we've covered what your mattress should be made of if you're heavy, but how about the kind of mattress you should choose based on your preferred sleeping position?
Side-Sleepers
Generally, side-sleepers should choose softer mattresses. But as we mentioned earlier, soft mattresses can be problematic if you're heavy. If you're a side-sleeper, we still say buy a firmer mattress.
Back-Sleepers
Back-sleepers are a mixed bag in terms of what type of mattress suits them best. It's important to consider lumbar support and proper alignment of the spine. Try a few, and see what works best for you.
Stomach-Sleepers
If you're a heavier stomach-sleeper, it's important to sleep on a firm mattress. A mattress that's too soft will cause your hips and shoulders to sink, and that can be painful. Your mattress should keep your spine in neutral alignment. 
Combo-Sleepers
Like most people, you probably don't sleep in just one position. You change positions throughout the night, and you need a mattress designed for versatility. We suggest trying a coil mattress. 
Co-Sleepers
If you and your partner have very different ideas about what constitutes a comfortable mattress, there's hope: Look for any mattress with dual-sided firmness.
So there you have it. The only thing left to do is buy a mattress from our ranking of the 10 best mattresses for heavy people. 
Methodology
When we researched and compiled our ranking of the 10 best mattresses for heavy people, we considered the input of sleep experts, while triangulating similar lists and rankings from trusted and reputable sources all over the internet.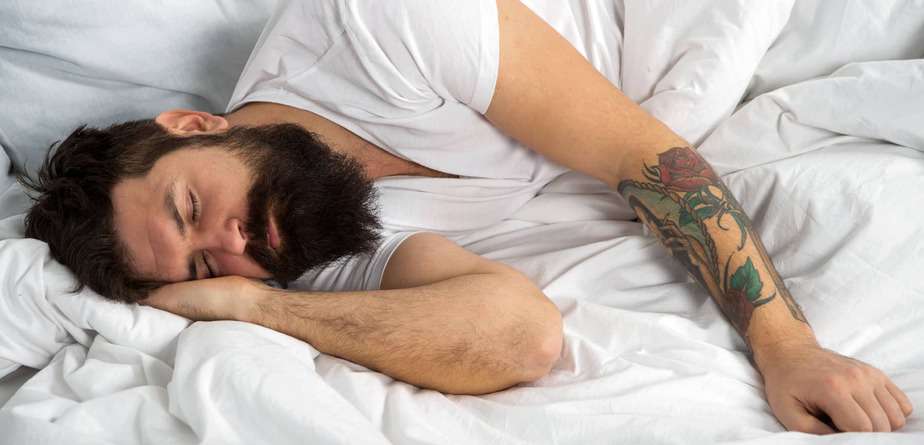 We then ranked each mattress on the following criteria: 
Firmness

Mattress thickness

Mattress foam density

Edge support

Temperature control
We also took sleeping positions into account:
Side-sleepers

Back-sleepers

Stomach-sleepers

Combination-sleepers
We also kept cost, warranties, return policies, and ease of shipping in mind.
We feel this approach produced the best possible results. So if you're a heavy person looking for the best mattress, we have what you need. 
The Best Mattresses for Heavy People
For heavy people, buying the best mattress is only the first step. What else do heavy people need to get a good night's sleep? We have the answers.
What is the best bed frame for a heavy person?
In addition to the right mattress, heavier people need to have the right bed frame. Here's what to look for in a new bed frame. 
Weight limit

: The weight limit is the most important factor. Make sure the bed frame can handle your weight and the weight of your partner, or any weight fluctuation in the foreseeable future.

Under-bed storage

: Under-bed storage may be a priority when you buy a new bed frame, whether you're heavy or not. We suggest going with any bed frame that will give you at least 8 inches of space under your bed. 

Easy assembly

: The best bed frame for a heavy person is easy to assemble because getting up and down off the floor can be challenging. We say go for a bed frame that folds out and locks in place.

Slats and slat spacing

: Slats that are close together help reduce sagging in your mattress. Too far apart and your mattress may sink or sag between the slats. If your slats are close together enough, you might not need a box spring at all!

Mattress type

: And of course, make sure the bed frame can handle the mattress you bought from our ranking. Most bed frames can handle all sorts of different mattresses, but not all of them, especially

memory foam, gel, and latex mattresses.
What is the best box spring?
You have your mattress, and you have your bed frame. Next, you need a box spring. Here's how to find the best box spring for your new bed.
First off, we'll answer what a box spring is for in the first place. Most importantly, box springs lift your bed off the ground, making it easier for you to get in and out of bed, relieving pressure on your joints. Box springs also help extend the life of your mattress. 
Here are the different kinds of box springs, and some pros and cons of each:
Steel Foundation Box Springs
Pros: 
Lightweight

Easy to move and assemble

Affordable
Cons: 
Not ideal for foam-based mattresses. The slats are too far apart, and foam-based mattresses sink into the space between.
Wooden Box Spring
Pros:
Durable

Height

Breathability
Cons: 
Another thing to consider is whether you want a low profile or high profile box spring. Also, consider your height, as well as how tall you want your bed to be when all the parts of your new bed — frame, mattress, and box springs — are put together. 
You can also get standard or split box springs. Standard box springs provide excellent stability, but they're not so great when it comes time to move. Split box springs come in two pieces and are much easier to move.
Last, there's the price. Box springs can run you as little as $50 and upwards of $750 for a top-of-the-line model. However, a good price range to expect to pay on a quality box spring is right around $150.
What's the best pillow for a heavy head?
Okay, your bodyweight doesn't have much to do with what kind of pillow you should use, but what if you have a big, heavy head?
In fact, sleeping position combined with the size and weight of your head can make a big difference in the kind of pillow you should use to support proper head alignment and prevent headaches and neck or back issues.
Whether you're a back-, stomach-, or side-sleeper, we say if you've got a heavy head, pick a pillow with a high loft. The loft of a pillow measures the height and thickness of the pillow, and high loft pillows are more than 5 inches. 
Lastly, pillows are made from all sorts of materials. And if you have a heavy head, it doesn't matter too much which one you choose. We recommend staying away from down pillows, as they are too soft to support your neck, which can lead to a miserable night's sleep and neck issues. 
What's the best mattress for heavy people?
To answer this question, we broke down our research into three categories: best overall mattress, best eco-friendly mattress, and best priced mattress for heavy people. 
Our pick for the best overall mattress for heavy people is the Titan from Brooklyn Bedding. With the Titan, you'll get responsive contouring and pressure point relief.
For an eco-friendly mattress, we recommend the Avocado Green Mattress for a fully reinforced steel perimeter, and best-in-class motion transfer.
Try the Dreamfoam Bedding Aspen Latex Mattress for the best priced mattress. With Dreamfoam, you'll get three levels of firmness, and the right level of support, no matter what your preferred sleeping position is. 
RAVE Recommends
In addition to your new bed, with these items, your new sleeping sanctuary will be complete.