Which topper is at the top? In our opinion, the 4-inch Memory Foam Mattress Topper, manufactured by Best Price Mattresses, wins the title!
If you are a side sleeper who has recently learned that your current mattress (or mattress topper) isn't meeting your specific needs, this is an affordable and high-quality upgrade. This topper is comprised of two layers — one firm, one soft — which you can flip until you find your sweet spot. If you want to see what else the world of mattress toppers has to offer, we have nine other winners that'll send you drifting off to dreamland in no time!
When it comes to comfort, one size does not fit all. Most companies try to manufacture mattress toppers that will accommodate a wide variety of sleeping needs and styles. However, these often don't satisfy side sleepers. They could even give side sleepers back and muscle pain. In the ranking below, we have narrowed the list of options to those which best meet the needs of side sleepers.
This review differs from other reviews in a few ways. We assume our readers are (1) not buying a topper for the first time, and (2) know a few things about their sleeping style. If these assumptions don't apply to you, you should read our generic review of the best mattress toppers. This review is for side sleepers who know they are side sleepers.
Not all toppers listed here come with covers, so be mindful of that. Most will have the option to purchase a cover separately. Lastly, keep in mind there is no such thing as the best mattress topper. You're looking for what works best for your sleeping style. In any event, good luck, and good night!
The Mattress Toppers for Side Sleepers We RAVE About
Try topping our top picks for the best mattress toppers for side sleepers:
One in three adults do not get enough sleep. While everyone knows that modern life is restless, chronic sleep deprivation can have some serious consequences. Physiological issues aside, people who aren't well-rested are less productive and more likely to be involved in accidents. In my personal experience, they are more likely to be grouchy, too!
A deep and undisturbed sleep is key to you health: physically, mentally, and socially. Everything else you do relies on a good night's sleep. But don't worry, most people can radically improve their sleep in a single step by purchasing a mattress topper.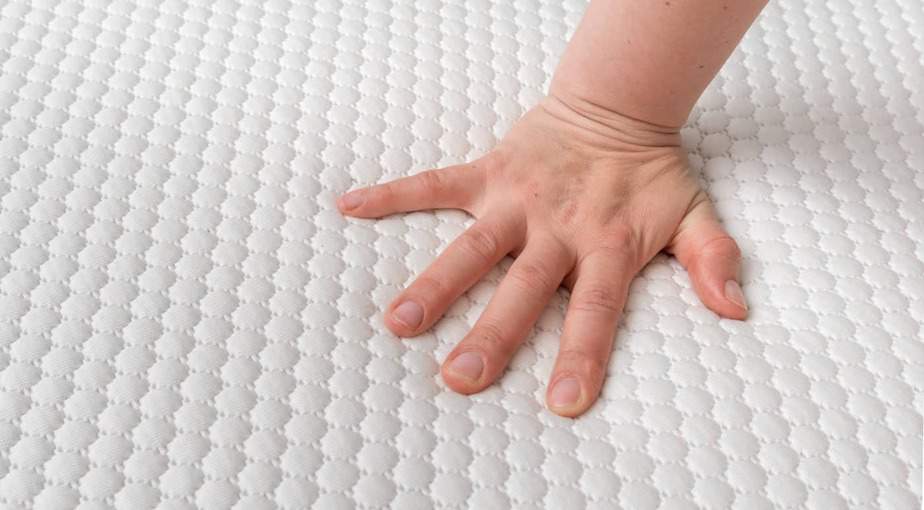 A mattress topper is a softening layer you add on top of your mattress. At a fraction of the cost, you can dramatically improve the quality of your sleep without purchasing a new mattress. Beyond a less disturbed night, there are several other health benefits to mattress toppers. They can improve circulation, relieve joint and back pain, and even regulate body temperature.
But that's only if you pick the right topper for your sleeping style. Not everyone sleeps in the same position. Some prefer to sleep on their backs or stomachs. These usually require a thinner and firmer mattress topper. Side sleepers, on the other hand, have their own set of criteria.
How to Pick the Right Mattress Topper for Side Sleepers
How you sleep is a major factor when it comes to choosing a mattress topper to purchase. If you sleep on your side (it doesn't matter which side), then a generic mattress topper won't do — even if it is high-quality or a best-seller. For example, if you buy a mattress topper with high reviews and high sales for people who prefer to sleep on their backs, not only will you find it uncomfortable, you may injure yourself!
To help you start leading a healthier, more productive life, here's what you need to know to pick the best mattress topper for side sleepers…
Softer is Better
A high quality mattress cradles pressure points (which are the first bits of the body to make contact with the sleep surface) and then "fills in" along the contours of the body, lending support and keeping the spine in a neutral position.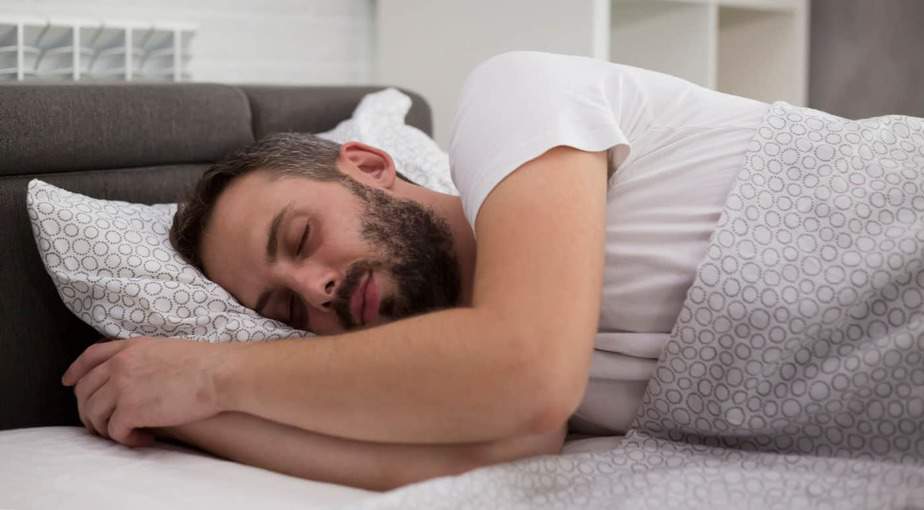 Side sleepers have two major pressure points: the hips and shoulders. This means that, for many sleepers, wide gaps are formed between the body and bed at the neck and  torso. Because of this, side sleepers need mattress toppers with a low firmness rating. This ensures the material is supple enough to mould to the shape of your body and give it the necessary support. 
Softness is measured in ILDs (Indentation Load Deflection). For a topper, an ILD of 12 would be so soft you'd sink right through it and hit the top of your mattress. Too soft. An ILD of 50, on the other hand, is too firm. A side sleeper will prefer an ILD of 30 to 20. If a manufacturer does not measure softness in ILD, choose the medium-soft option. After a few nights, you may choose something a little firmer or softer.
Thicker is Better
Individuals who sleep on their stomach or back distribute their weight more widely than side sleepers. This means that, for side sleepers, a great deal of weight is concentrated on the shoulders and hips. You will need a mattress topper deep enough to absorb your shoulders and hips.
Thickness pairs with softness, in this regard. Not only do you want the material to be soft enough to support your body, but you want there to be enough material for it to do the job!
If possible, splurge on a topper that's 3 inches thick or thicker. Don't consider a mattress topper that is less than 2.5 inches thick.
Health Risks for Side Sleepers
Side sleepers distribute their weight on a sleeping surface unevenly. Whether you sleep on your side in a ball or straight as a plank, you are no exception. This creates potential health risks. For the first few nights, it might just be uncomfortable. You might wake up with aches which you shake off before starting the day. But over several years, a poor mattress could lead to more serious back and muscular issues. 
Neutral Spine Alignment
We've all seen those boney model spines on display at hospitals and labs. From the side, the spine is curved — like a serpent. But from the front or back, it is a straight line. While the spine can bend from side to side, the spine when it is in a neutral position is straight.
When you sleep, the goal is to maintain neutral spine alignment. For side sleepers, this can be difficult. The correct topper will allow your shoulders and hips to sink while supporting your legs, neck, and torso. If the topper is too thin or the material too firm, there won't be enough support. If it is too soft, you have the same problem.
Sleeping consistently without neutral spine alignment will lead to back pain, aches, poppy joints, and muscle spasms in the torso and hips.
Methodology
The results of this review came from cross-referencing product tests (both by companies and individuals), applying critical analytics to hundreds of customer experiences, researching the policies, principles, credentials, and methodologies of manufacturers, and finally citing "sleep authorities" on particular brands. In short, we have strived to put ourselves in the position of customers. We've done the research you would have done, but we've done it for you!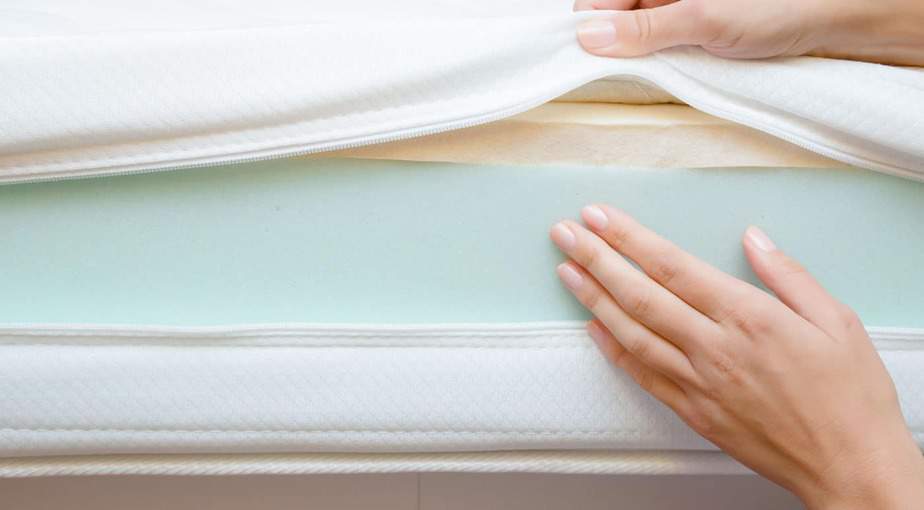 Mattress toppers come in many varieties. Not only do their materials differ, but also the level of softness, firmness, support, and even smell! To guarantee that we are representing the best toppers for your night-time needs, we followed this criteria:
Health:

Hypoallergenic, anti-toxic, flame retardant, and antimicrobial toppers will be given favor.

Durability:

You want a topper that can take years of abuse.

Size:

Toppers that are available in more than one size will be given favor.

Softness/Firmness:

Especially for side-sleepers, a range of softness/firmness options are desired.

Coolness:

Memory foam toppers have a reputation for trapping moisture and redistributing heat poorly: favor will be given to products which overcome this flaw.

Thickness:

It is available for at least 2.5 inches, at most 4?

Fair price:

Favor will be given to products which have a price proportionate to (or lower than) their quality.

Sleep trial:

The longer the sleep trial, the more we will favor the product.

Eco-friendly:

Companies that demonstrate environmentally conscious practices will be given favor.

Warranty:

How long is the warranty, and what does this tell us about the product?

Reviews:

What are the sleeping experiences of users? Are they positive?
The Best Mattress Toppers for Side Sleepers
I have allergies. Which mattress topper should I get?
Most of the mattress toppers on this list include features that make them more hypoallergenic. But if you want to play it safe, you have some options.
Unless you are allergic to wool, it is naturally hypoallergenic and antimicrobial. It also wicks moisture more effectively than any other material, so mould and mildew are less likely. 
Unless you are allergic to latex, it is also hypoallergenic and antimicrobial. It is also more effective at fighting dust mites than other materials. Latex is also marketed as a greener alternative to other toppers. While memory foam is a chemical compound, latex is made of all-natural botanical materials.
In any event, either a wool or latex mattress topper would be easier on your sinuses than a bare mattress.
What is an ILD rating?
ILD stands for Indentation Load Deflection. It measures "softness." This is different from density or recovery time, which are other industry measurements that often appear along with the ILD.
Density is a measurement of the mass per unit volume expressed as kilograms/m3 (cubic meters). Very soft (i.e. "plush") density is 60 kg/m3. When a material like latex is 95 kg/m3, it will be very firm. 
Recovery time refers to the amount of time it takes for a piece of foam or latex to return to its original shape. Memory foam usually recovers in four to six seconds when new. When old, it could take several minutes to recover. Latex has a rapid recovery time (hence, the "springiness") and is usually more durable to "fatigue" than memory foam, so it has a faster recovery time even when old.
ILD is a measure of firmness, which is the amount of resistance it provides against pressure. The lower the ILD, the softer the material; the higher the ILD, the firmer. For a topper, an ILD of 12 would be so soft you'd sink right through it and hit the top of your mattress. An ILD of 50, on the other hand, is very firm. You won't sink to the bottom.
Should the contoured side of a mattress topper be facing up or down?
Several mattress toppers have contours or grooves molded over one surface. But just as there is no such thing as "the best mattress topper," there is no such thing as "the right way to face the contours." There is only "the topper that accommodates your sleeping style."
So basically, if you are more comfortable with the contours up or down, it is entirely your choice! In fact, we recommend trying both sides and then settling with the one that feels right to you.
I already own a mattress pad. Do I need a mattress topper?
It depends.
A mattress pad has a different objective than a topper. Unlike a topper, a pad just adds a layer of softness to your mattress. So really, it depends on how comfortable you find your mattress. If it is new and soft, you might get by with a pad.
However, if you're like most people, your mattress is getting old and uncomfortable. A pad might not do here. A topper is like a mini-mattress you can throw on top of your old one. Purchasing a topper can also be cheaper than buying a new mattress. 
What are the best mattress toppers for side sleepers?
There is no such thing as the "best mattress topper." There is only the mattress topper that accommodates and enriches your sleeping style and the ones that don't. The only best is the best for you. Full stop.
That said, if you're analyzing your sleeping style for the first time, there are some helpful things to know. Going with what is popular for other side sleepers is a good place to start. Most likely, you're like most people. In that realm, memory foam is king. Go for something that's about 2 to 3 inches thick, with a medium softness rating (25-30 ILD). Purchase a cover separately (preferably wool) if one is not included, and BOOM: You have the basic profile of a best-selling mattress topper.
For side sleepers, pressure points concentrate on the hips and shoulders. This is why you want a thick topper with a medium-to-low firmness rating. This will cradle the hips and shoulders, support the neck and waist, and align the spine to its neutral setting. Best Price Mattresses' 4-Inch Memory Foam Mattress Topper is our top pick for that very reason. 
This is just a place to begin. Many companies offer satisfaction-guaranteed trial period, so you have some room to experiment and find the mattress topper that works best for you. Simply purchase your topper and then return it if you're not satisfied. Make sure you follow their regulations.
RAVE Recommends
Think of a weighted blanket as a curry for a rice base. It's irreplaceable, but a substantial sleep requires more. Maximize the number of undisturbed nights by looking at these other sleep-related products!