Great news! The solution to nighttime back pain isn't all that complicated.
A mattress topper can make all the difference in the world whether you have a wrecked back or a pain-free one. Out of the hundreds of options out there, the Avocado Green Organic Latex Mattress Topper comes out on "top" as our best mattress topper for back pain. It's affordable, organic, cooling, and supportive. All the things a tender back wants in a mattress.
Ever have one of those nights where you can't get comfortable? You start on your side, but then your shoulder starts to hurt. You turn onto your stomach, but then your neck starts to hurt. Things don't feel much better when you toss over onto your back and by then its 2 a.m.!
For many Americans with chronic back pain, the process of getting to sleep can be a nightmare. More often than not, the mattress is the culprit! It's either too firm or too soft; too new or too worn-out. We spend a third of our lives in bed, so it's crucial to find a sleep setup that fits our particular body type and sleep habits.
Sometimes a plain old mattress just doesn't cut it for giving you sustained relief from back pain while you sleep. A mattress topper is an affordable way to improve your sleep situation dramatically. It's amazing what a couple more inches of padding can do for your back.
The Mattress Toppers for Back Pain We RAVE About
Best Overall
Avocado Green Organic Latex Mattress Topper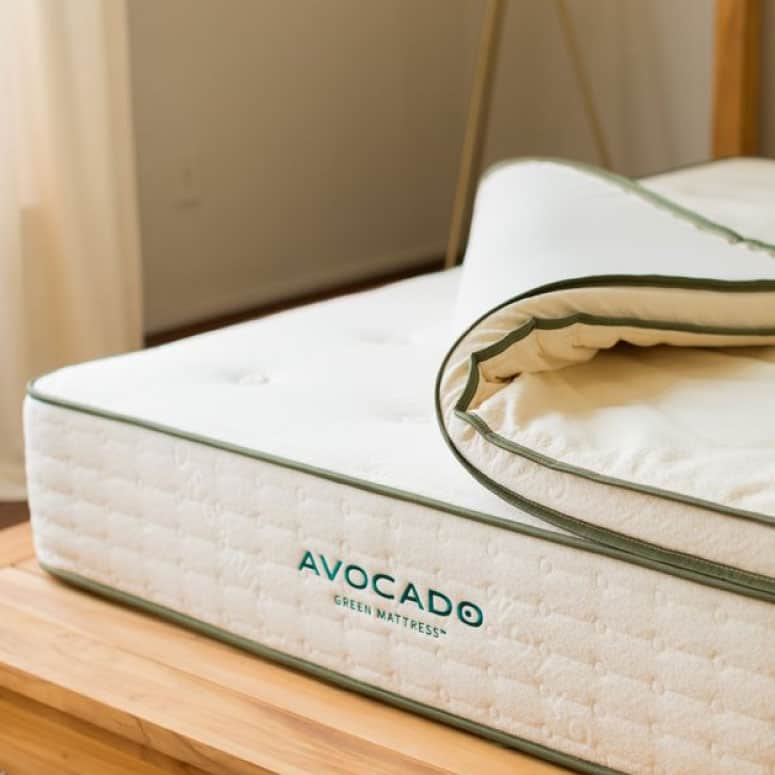 Best Price
Allswell 4" Memory Foam Mattress Topper Infused with Copper Gel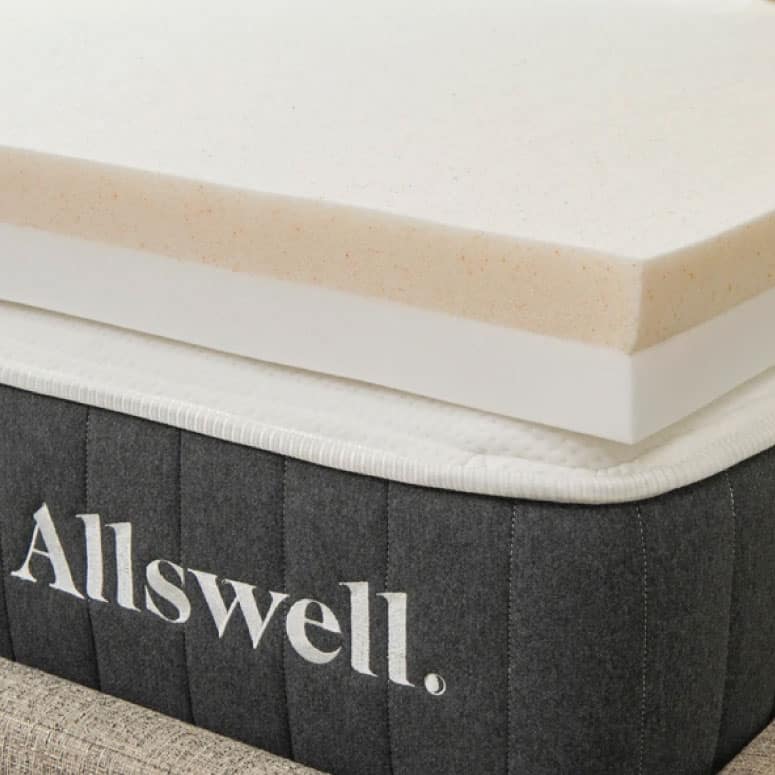 Most Eco-Friendly
Pure Green 2″ Natural Latex Topper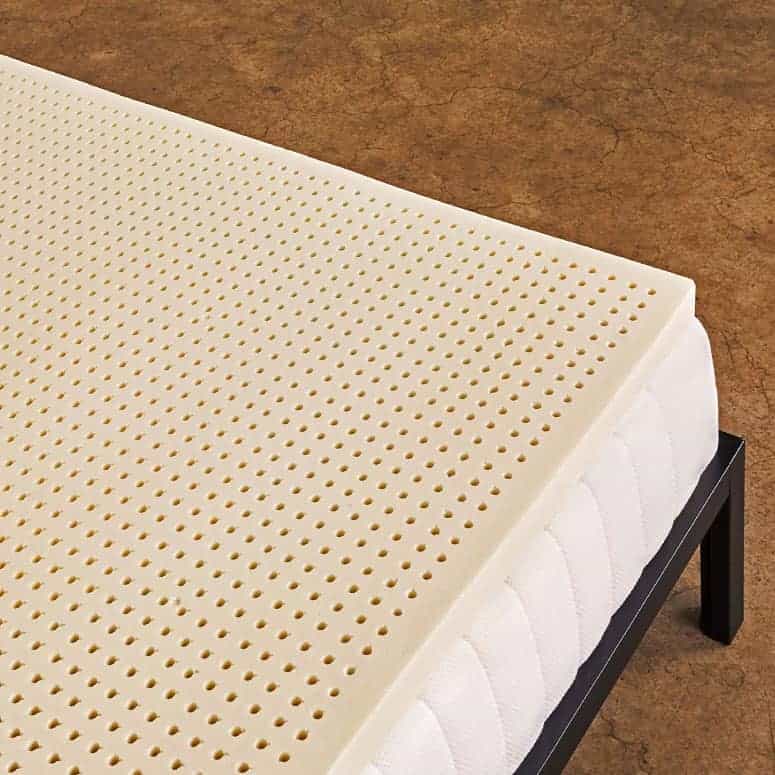 Why The Best Mattress Topper Makes for Better Sleep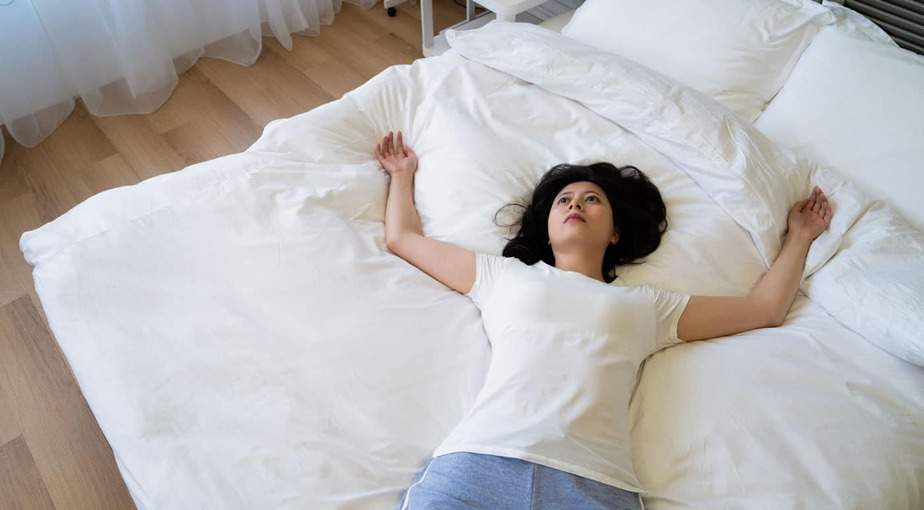 We get it—if you've already spent the money on a new mattress, why go out of your way to spend more on a mattress topper? Well, to put it plainly, sleep matters. Sleep matters even more when you're dealing with chronic back pain. Whether your bed is the cause or just a prolonger of your back pain, you must figure out a way to catch some z's pain-free.
Numerous studies back up the fact that not getting enough sleep contributes to increased sensitivity to pain throughout the day. Thus begins a vicious cycle—you can't sleep because of back pain, and you have back pain because you can't sleep!
Most adults need 7-10 hours of sleep each night. That's a lot of hours to be horizontal, especially if you're in pain! A mattress topper gives you the extra boost and support that your back needs to rest easy.
So what are the top factors to consider when you're looking for a mattress topper to fix your sore back? Let's break it down into a few essential sections: Topper Firmness and Topper Material.
What Kind of Sleeper Are You?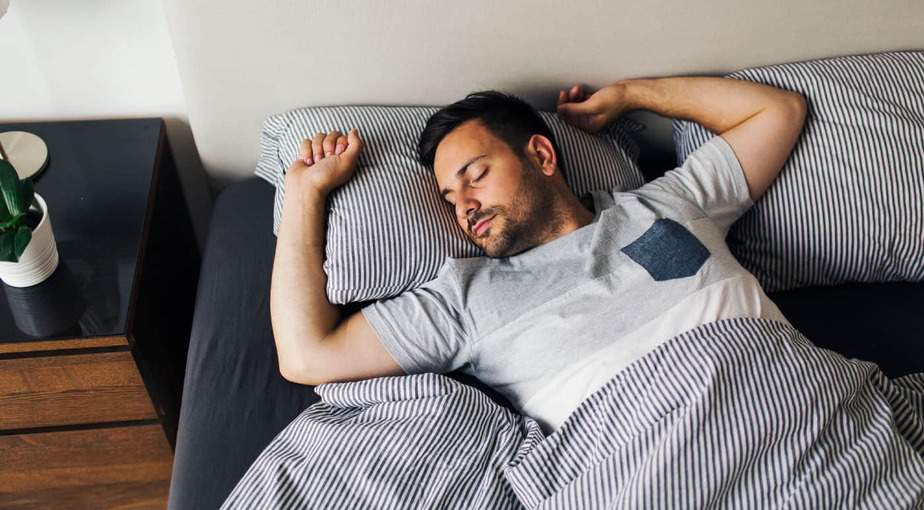 First, it's essential to analyze what position you typically sleep in at night. We've got options, folks. People generally are side sleepers, stomach sleepers, back sleepers, or some combination of all of the above. There is no "correct" way to sleep. Everyone is different. But determining your favored position can help lead you to select the appropriate firmness for your mattress topper.
Side-Sleepers: Side-sleepers tend to develop pain in their lateral body—especially the shoulders and hips. Side-sleepers should seek out soft mattress toppers to accommodate for the curvature of the body. You want a bed that can support and cradle the gaps of your natural shape.
Back-Sleepers: The consensus is that sleeping on your back is generally the healthiest position for your spine. When it comes to a mattress topper, back sleepers should look for a medium to firm mattress topper—something that will keep your spine in alignment without sagging too much.
Stomach-Sleepers: In general, sleeping on your stomach is discouraged for back health. It puts pressure on your lower back and forces your neck into a twist. But if that's how you snooze best, try a firm mattress topper. Firm mattresses will prevent your hips from sinking too far and throwing off your alignment.
What Kind of Material is Right for You?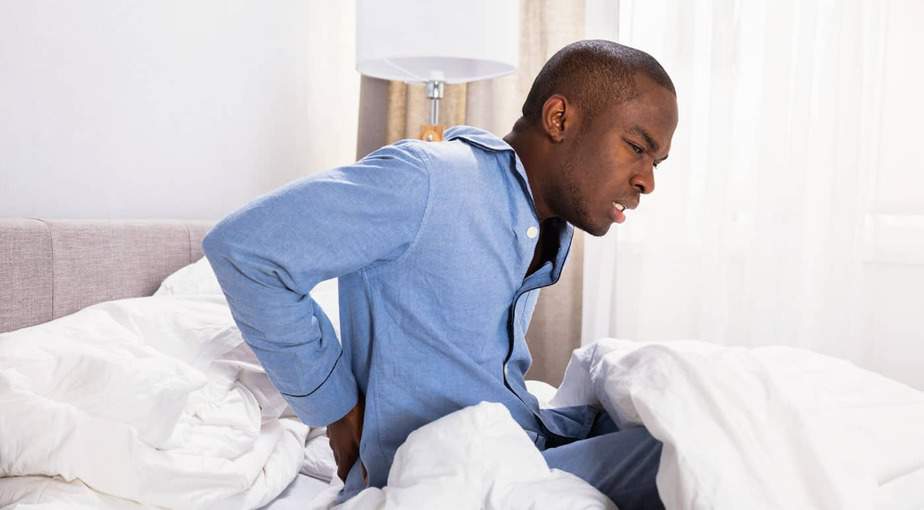 Not all mattress toppers are built the same. Depending on a couple of factors—breathability, firmness, weight, etc.—you'll find that different topper materials yield widely varying results.
There are, however, some common materials out there. The two biggest in the biz are Memory Foam and Latex. It may seem like we're splitting hairs here to compare the two, but honestly! These little details make a big difference. Let's take a closer look:
Memory Foam
Memory foam, believe it or not, was initially invented by NASA to improve the safety features in airlines. It soon found commercial popularity, though, for its viscoelastic base that conforms to the touch. Unlike spring mattresses, a memory foam pad absorbs movement. Absorbed movement means your back will always be supported, no matter your position.
Here's the downside. Because of its density, standard memory foam tends to retain a lot of heat. Retained heat can cause issues. It's no help at all for sleepers who run hot (and it can start to get stinky if you don't stay on top of maintenance).
Enter Gel-Infused Memory Foam. By inserting temperature-regulating microbeads, gel-infused memory foam sidesteps the heat issue. The microbeads create more space inside the memory foam to allow the heat from your body to be absorbed.
Latex
Whereas memory foam is dense and form-fitting, latex takes a lighter approach. If you're looking for a more general compression (rather than memory foam's all-encompassing fit), latex is right up your alley. The pads themselves also tend to deal with heat better than memory foam. Many have aerated pockets that allow the body-bed heat transfer to happen seamlessly.
One downfall to latex is that it tends to demand a higher price point than memory foam. The material is durable and eco-friendly, but you have to invest financially in that quality.
In the end, it all comes down to preference! If you want a snug mattress topper that fits your shape, go with memory foam. If you're more interested in a lighter, breathable topper, then latex is your answer.
Methodology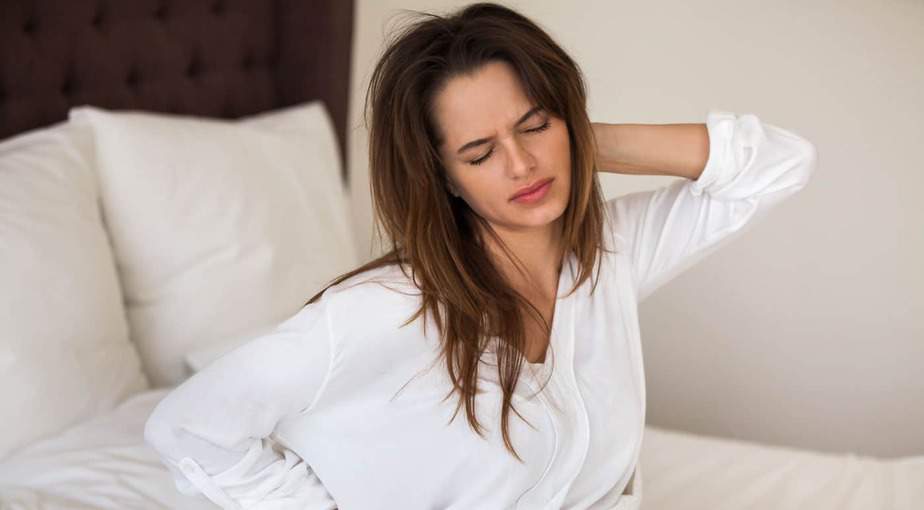 Here at RAVE Reviews, we pride ourselves on considering all the factors at play when selecting quality products on our rankings. Our air-tight methodologies look at both quantitative and qualitative factors: industry trends, customer reviews, material quality, expert opinions, company reputation, and more. When it comes to mattress toppers, our top criteria—and the data we think you'd be most interested in—boil down the following:
Price
Material Quality
Customization
Longevity (Warranty)
The Best Mattress Toppers for Back Pain
Related Rankings
Are some materials in mattress toppers toxic?
A legitimate question that some people ask before buying a mattress topper is, "Is it safe?" It has long been known that foam mattresses and mattress toppers require chemical compounds to be made. Whether or not those chemical compounds are safe for us is the big question.
Back in 2004, the U.S. began requiring mattresses and toppers to be fireproof. This is an excellent push toward safety, in theory, but in reality, it caused a significant uptick in the use of chemicals in foam mattresses. The most significant red flag chemical to watch for is polyurethane foam. It has been proven to cause skin reactions, respiratory issues, and more.
As a general rule, you should leave your mattress topper out in the open air for at least 48 to 72 hours after unboxing it. This will give it time to finish "off-gassing fully." Off-gassing is the process in which the chemical compounds in a product expand and mingle with the environment around it. There is no direct link between off-gassing and bodily harm. However, it's a necessary process—not one to skip!
If you want to avoid harmful chemicals in your mattress topper altogether, look for one that is 100% natural (without synthetic foam). Alternately, you can verify that your mattress has been tested by off-site environmental protection agencies such as PUREGreen, Eco-Institut, or Greenguard Gold. We've done some of that research for you—take a look!
How long do mattress toppers last?
If you're making a more substantial investment in a mattress topper, you probably want to know how long you can expect to have it. Well, the short answer is: it depends! It all depends on the quality of the material. If you get a poor quality topper, then it will probably deflate in 1-2 years. However, a high-quality topper could last you up to 10 years.
Latex toppers tend to last longer than memory foam toppers. This is especially the case for non-synthetic latex. A quality latex mattress topper could last you 8-10 years, while a quality memory foam topper is more likely to last 6-8 years.
Here's the catch, though; good quality does not always correlate with a higher price tag. Don't let a higher sticker price fool you into assuming the cost matches the quality. A better indicator of the quality of your topper is the warranty. Companies who believe in their product will often offer a better and more extended warranty.
Aside from the warranty and some quick investigation into the quality of materials, an easy check for a mattress topper's longevity is customer reviews. First-hand experience is always helpful. Whatever you decide, your back pain will be grateful for the extra boost!
What are the best mattress toppers for back pain?
In the world of mattress toppers, there most definitely winners and losers. Some toppers out there will make you feel like you're sleeping on a cloud, and others will have you waking up with more back pain.
Here at RAVE Reviews, we've scoured the market to find only the best of the best. After all, when it comes to back pain, you don't want to mess around. You won't find 10 better options out there. As you now know, not all mattress toppers are the same! Out of our top 10 list, you'll find quite a variance in some of the following factors:
Depth (inches)
Material (memory foam vs. latex)
Firmness (soft, medium, firm)
Price ($50 to $350)
We selected three mattresses out of this bunch that we think are especially strong—but all for different reasons! Here's a look at those winners:
All in all, you can't go wrong any of these mattress toppers. All you need to do is assess your particular needs (and possibly those of your sleeping partner) in terms of sleep position, back pain location, and temperature preferences. If you have those in mind, you'll have no problem finding the best fit for your back. Sweet dreams!
RAVE Recommends
If you're as serious about sleep as the team at RAVE Reviews, then we're not done with you yet! Here are a few more items that we highly recommend:
Snuggle-Pedic Memory Foam Pillow: This is one of the best pillows for neck and back pain. It's fill-adjustable, made from bamboo-shredded memory foam, and hypoallergenic to boot!
Marpac Dohm White Noise Machine: Sometimes the biggest issue is just falling asleep! This white noise machine houses an actual two-speed fan and will have you snoozing in no time.
YnM Weighted Blanket: Shown to improve sleep quality and reduce anxiety, the YnM Weighted Blanket is a down comforter evenly distributed with small glass beads. It also uses breathable fabric to help regulate temperature.