If you're ready to spend the big bucks on a high-end luxury mattress, you might as well go straight to the best.
And none are better than the excellent Intellibed Aluxa Midnight Mattress, which wins top spot in our ranking of best high-end luxury mattresses: with its Gel Matrix layers, tempered and wrapped coil system, and gel-infused latex, Intellibed's most luxurious mattress adapts to your body and your preferred sleep positions, offering unparalleled comfort and support.
Here at RAVE, we love a good bargain. But there are some things that are worth the extra money, and mattresses definitely are. While you can get your hands on some pretty good budget mattresses too (you can check out our definitive mattress ranking here), there is no doubt that some extra pennies will go far with the best high-end luxury mattresses.
A high-end mattress will last longer than your average bed-in-the box, so the investment will be worth it in the long run. But 'luxury' isn't only defined by a hefty price tag. 'Luxury' means attention to detail, the use of high-quality materials, and the latest technology. As someone who's spent a lot of time testing out mattresses, I can tell you that these things make a difference.
If you suffer from joint, back, or neck pain, if you have special requirements, or if you simply think you're sleep is worth the investment (and why wouldn't it be? Few things are more important than getting a good rest!), get your hands on a high-end luxury mattress. Just keep on reading to find the perfect one for you. 
The High-End Luxury Mattresses We RAVE About
These are three of the best high-end luxury mattresses may cost thousands of dollars, but you'll feel like a million dollars after a nap on one of these!
This mattress' unique use of Intelli-Gel material offers some of the best pressure relief in the market. This means it's perfect for side sleepers, but not only: the combination of gel, foam, and springs gives the mattress a 'firm and soft' feel so that it is both extremely comfortable and very supportive.
Read Full Review
Shop Intellibed Aluxa Midnight Mattress
Best Temperature Control: The Pod
This high tech-mattress does things we never thought a mattress could; personalized temperature regulation on each side lets you choose how hot or cool you want to sleep, without forcing it on your partner. As if that were not futuristic enough, The Pod adjusts the surface temperature of the bed to wake you up gradually and naturally.
Read Full Review
Shop The Pod
This handcrafted, two-sided mattress is made with all-natural layers of Eco Wool— known for its temperature regulating properties and durability — Talalay latex, which is naturally comfortable and breathable, and a responsive coil system, which offers excellent support. McRoskey's have been in the mattress business for 115 years, so there is no doubt they know what they're doing! 
Read Full Review
Shop McRoskey natural Tufted Collection
How to Find the Best High-End Luxury Mattresses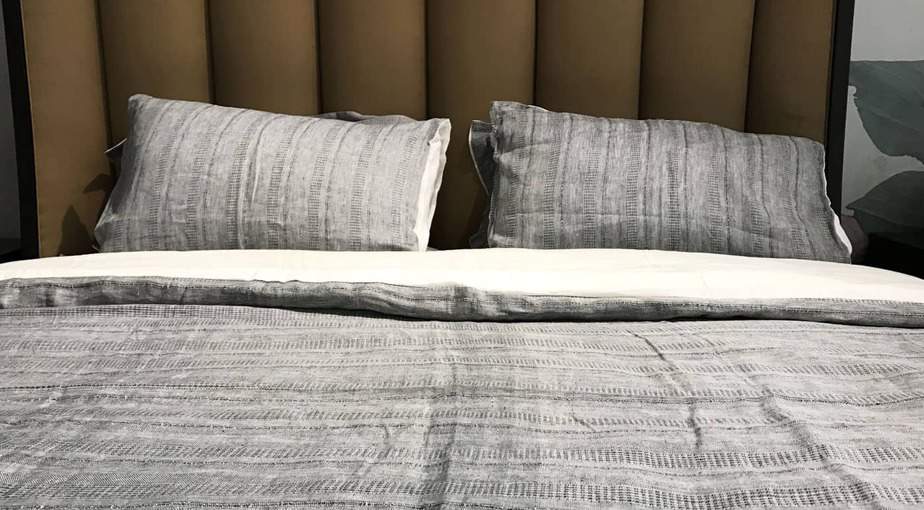 Some things you just cannot put a price tag on. A good night's sleep is one of those things.
Not sleeping enough can lead to memory issues, difficulty concentrating, mood swings, weight gain, a weakened immune system, and lower libido. Doesn't sound fun, does it?
Amazon CEO Jeff Bezos is only one of many successful people to swear by the importance of getting eight full hours every night: "Eight hours of sleep makes a big difference for me, and I try hard to make that a priority" said the tycoon in a 2016 interview.
"If you shortchange your sleep, you might get a couple of extra 'productive' hours, but that productivity might be an illusion. When you're talking about decisions and interactions, quality is usually more important than quantity."
And who are we to contradict one of the most successful people in the world?
Buying a high-quality mattress is the first step towards a great night's sleep. Not only is a good mattress more comfortable, but it can also have long-lasting effects on your health by providing you with the right support, decreasing back and joint pain, and reducing allergies.
But while we all agree that you should always go for a quality mattress, is it worth splashing out on a high-end luxury one?
The short answer is that, if you have the money to spend, you might as well spend it on a high-end mattress. While there are some good budget options out there, high-end mattresses offer unparalleled quality, comfort, and high-tech features such as adjustable firmness and temperature control that budget options just don't.
Investing in a mattress is even more important if you suffer from back, neck or joint pain — in fact, it can make all the difference between spending the day feeling achy and stiff, or feeling fit and healthy.
But with so many excellent high-end mattresses to choose from, how do you know which one you should go for? Well, that fact that you're reading this RAVE ranking is an excellent first step! But what else should you look out for?
Tips for finding the perfect high-end luxury mattress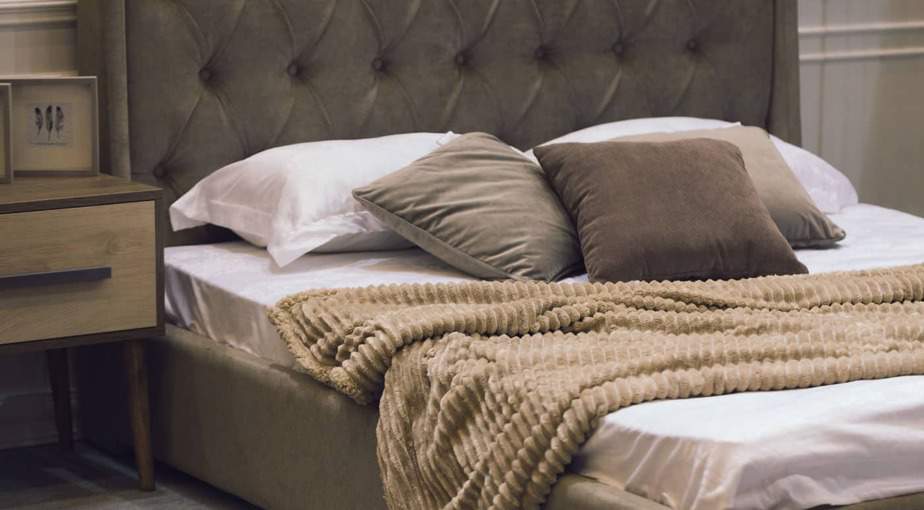 Talk to your doctor:  This is especially important if you have a physical condition and need special attention. Your doctor or physiotherapist will not be able to recommend a specific mattress brand, but they'll tell you what you need to look out for in terms of support and firmness.
Make sure there is a trial period:

A high-end mattress is a significant investment, so you need to be 100% sure of what you buy. And with mattresses, it's hard to know right away whether you've made a perfect choice, as it can take weeks or even months to feel the difference. Most brands offer a trial period, so check before you buy.

Check the warranty:

Mattresses are made to last. But, if for whatever reason they don't, you need to make sure you can get a replacement. High-end mattress brands offer warranties ranging from 10 years to a lifetime.

Choose between foam, innerspring, latex, or hybrid (and more!).
This is mostly up to personal taste, and whether you prefer a bouncy feel or a soft cushiony one, but it also depends on whether you need pressure relief (side sleepers and heavy people especially), support (people with back or neck issues) or both. Here are the most common types of mattress on the market:
Coil (also known as innerspring) mattresses are among the most sold to this day, and while they vary a lot in quality and type, they generally offer great support.

Memory Foam is another popular option and is great, especially if you're looking for comfort and a bit of pressure relief.

Latex is a natural material which is elastic and molds itself to your body shape, relieving pressure, and promoting healthy circulation.

Gel is great at keeping you cool, as it dissipates heat better than standard materials. Although it is generally very comfortable, it might take some time to get used to, so give it a test run before you commit!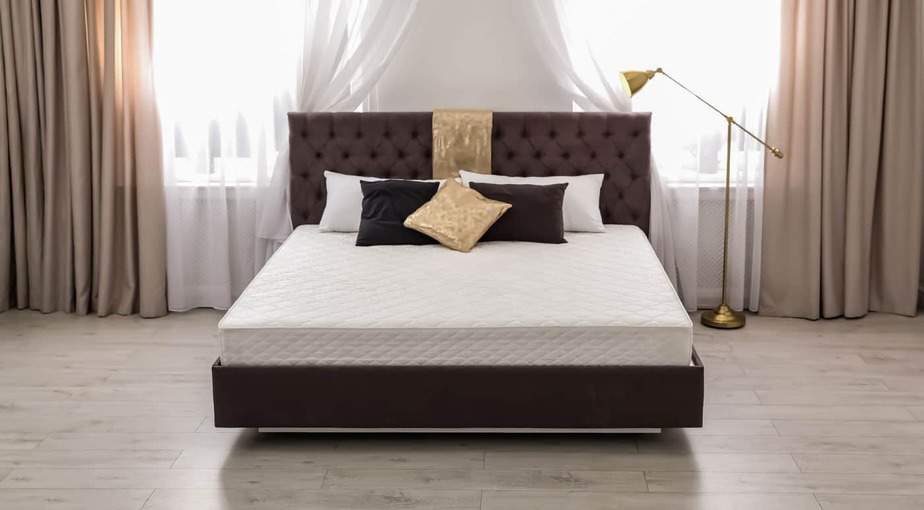 If none of these take your fancy, and if you have $1.6 million floating around, you can get your hands on this magnetic hovering mattress. No, we did not make it up: designed by Dutchman Janjaap Ruijssenaars, the mattress has enough magnets to keep 900 kilograms (1,984 pounds) floating in the air.
And to make sure it doesn't drift off, it is tethered to the floor by four cables. Futuristic!
But it's time to get back to reality and check out the high-end mattresses we might actually be able to afford.
Methodology
It took us weeks to build this high-end luxury mattress ranking; weeks spent sifting through thousands of consumer reviews, speaking to mattress experts, and even having a few naps ourselves (there are some perks to this job!).
Starting from the expert opinions and user reviews, we created a scoring system to rate each high-end luxury mattress based on real-life feedback.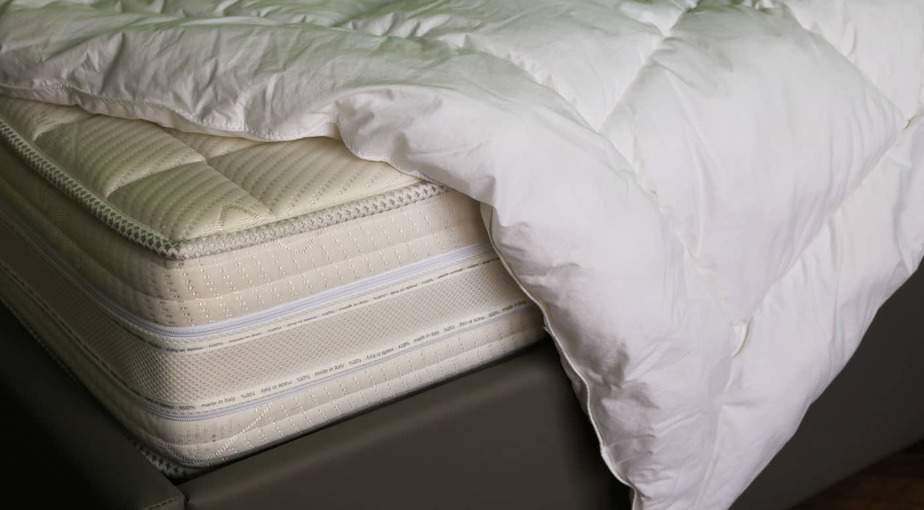 Using a scoring scale of 0-100, we formulated an average and built our ranking from there. We paid particular attention to these factors:
Materials

Technology

Comfort

Durability

Brand Reputation

Warranty
The ranking you see below is the result of this thorough research, data aggregation, and analysis. 
The Best High-End Luxury Mattresses
Is it worth spending money on a high-end luxury mattress?
We love great products, but we're also realistic, and we know not everyone can afford a $5,000 mattress, never mind one that costs $1.6 million!
As we've seen in previous RAVE rankings, there are some good budget mattresses out there. But the consensus is that spending less than $200 is generally a false economy: such a cheap mattress is very unlikely to last long, and you'll just end up spending money as the years go by, without reaping the benefits of a quality mattress.
Spend just a little bit more, and you'll have a great mattress for longer. But what about mattresses that cost upwards of $3,000?
The general rule, as with everything in life, should be only to spend what you can. If you get yourself into debt to buy a $10,000 mattress, you'll just be having plenty of restless nights! But if you are able to, widening your budget just that little bit more can make all the difference.
This is especially true if you suffer from any joint, back, or neck problems. In that case, we say, don't spare on anything, and go ahead and buy the best that you can. A good mattress can have a huge impact on your overall quality of life, and you can't put a price tag on that.
But even if you are fit and healthy, and can afford a high-end luxury mattress, then why not go for it? It's an investment that you won't regret.
What are high-end luxury mattresses made of?
High-end luxury mattresses include many of the same materials that budget mattresses are made of, except that they often use higher quality and natural options.
They are also used in different ways: for example, a more expensive mattress will have several layers, each made with different materials which serve a specific purpose. Some will be there to increase airflow and keep you cool, while others are there to increase support or pressure relief. Luxury mattresses usually include modern design features and technologies which budget mattresses do not.
Some mattress brands add top layers of luxury materials such as silk or cashmere, or, in some cases, even have diamond-encrusted sides!
But, generally, the basic concepts are the same: you can choose from innerspring, foam, hybrid, latex, or gel. What sets high-end luxury mattresses apart is how they use these materials, and the quality of them.
How long do high-end luxury mattresses last?
The lifespan of a mattress varies depending on the quality of the material, the design of the mattress, and the way you take care of it. It's important to take lifespan into consideration, because an old mattress that sags or no longer supports us in the right way can really affect our health and quality of sleep.
Several studies show that old mattresses can cause back pain or exacerbate it, and, generally, you won't be getting the best possible sleep on a lumpy or sagging mattress, and this can affect the way you perform and feel during the day.
Different materials have different longevities: innerspring mattresses tend to sag in the middle, and won't last 10 years if not correctly taken care of; memory foam can last a bit longer, but will need to be flipped regularly; hybrid mattresses have a similar lifespan, but it varies a lot depending on the model; latex is the most durable, and can last upwards of 15 years.
Those are the average lifespans for mid-range mattresses, but the more you spend on a mattress, the more it is likely to last. This is because of higher quality materials, intelligent design, and better customer care. Some high-end mattresses are meant to last upwards of 20 years. Always look at the warranty period, as this should give you an idea of how long the mattress will provide you with the best sleep.
What are the best high-end luxury mattresses?
To answer this question, we spent weeks aggregating data from several trusted review sites across the internet, trawling through thousands of customer reviews, and putting it all together to come up with a solid answer (you can read more about how we did it in our Methodology section above).
We came up with a final list of ten luxury mattresses, but it was the Intellibed Aluxa Midnight Mattress that won the top spot. Thousands of customers love its soft and firm feel, which both supports and cradles the body, and its high-tech and effective design that will help keep you cool during the night. And it comes with a 20-year warranty, which is always a good sign! 
But mattresses are subjective, so don't stop at that one. Give our rankings a good read, and choose the perfect mattress for you and your requirements. 
RAVE Recommends
You now have the perfect luxury mattress, but why stop there? Add on these little extras to complete the all-around luxury feel.