We determined the DreamStation by Philips Respironics is the best CPAP machine out there — especially for individuals with sleep apnea.
First of all, it's gorgeous. It's like an Apple product, but it helps you breathe! Second, it is the most prescribed therapy sleep system by physicians in the U.S. And when we say most prescribed, we mean across the board — whether the patient has sleep apnea or not. Third, it shines in all the most successful features of CPAP therapy. Heated humidifier compatibility, sleep data tracking, Bluetooth compatibility, etc. It's got it all. And it's enough to give your breath back.
Snoring a lot, and loudly? Waking up with a very sore or dry throat? Rolling out of bed with a massive headache? Suddenly waking up in the middle of the night gasping for air or feeling like you were being choked? These are just a few of the symptoms of sleep apnea, a potentially serious sleeping disorder that occurs when your breathing is interrupted during sleep.
Sleep apnea basically means there are periods during the night when you don't breathe appropriately, cutting off precious oxygen from your brain and muscles. The condition can become more serious if left untreated. In addition to the symptoms above, sleep apnea raises the risk of heart failure, diabetes, high blood pressure, and stroke — to say nothing of chronic headaches and muscle soreness.
More Americans are being diagnosed with sleep apnea. Of the two types, the most common is obstructive sleep apnea (OSA), which occurs when the soft tissue at the back of the throat blocks your airways. CPAP machines (and similar devices) are among the most effective means to treat OSA. We selected and reviewed the products in this ranking with OSA patients in mind. None of these devices are BiPAPs.
The CPAP Machines We RAVE About
Best Overall
DreamStation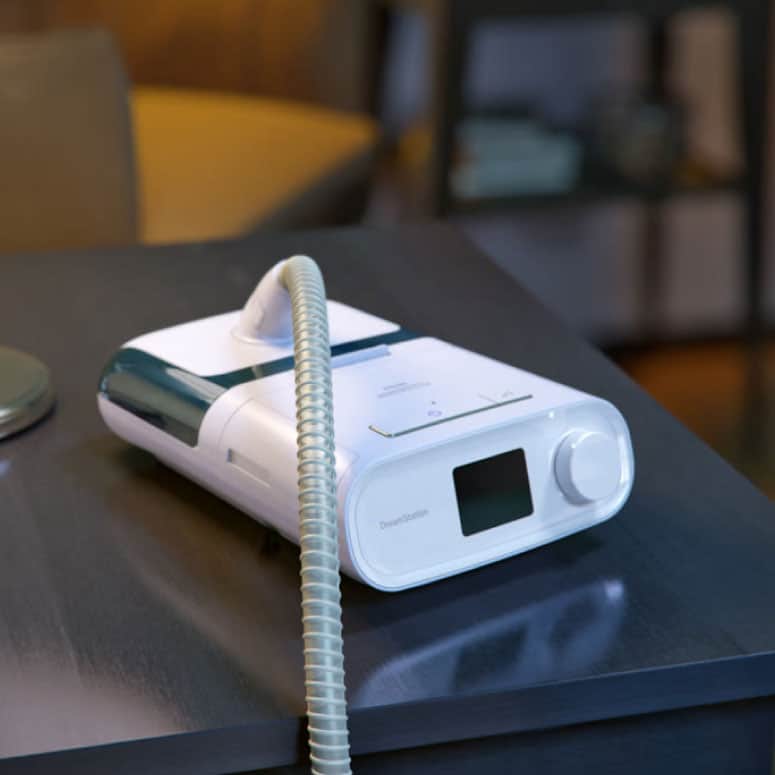 Best for Travel
AirMini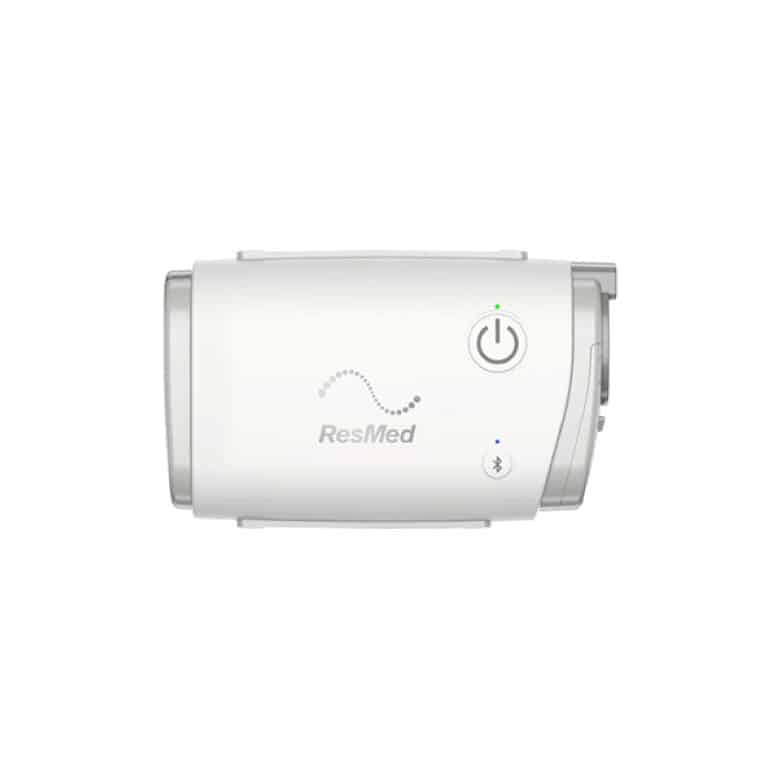 Best Price
IntelliPAP Standard Plus with SmartFlex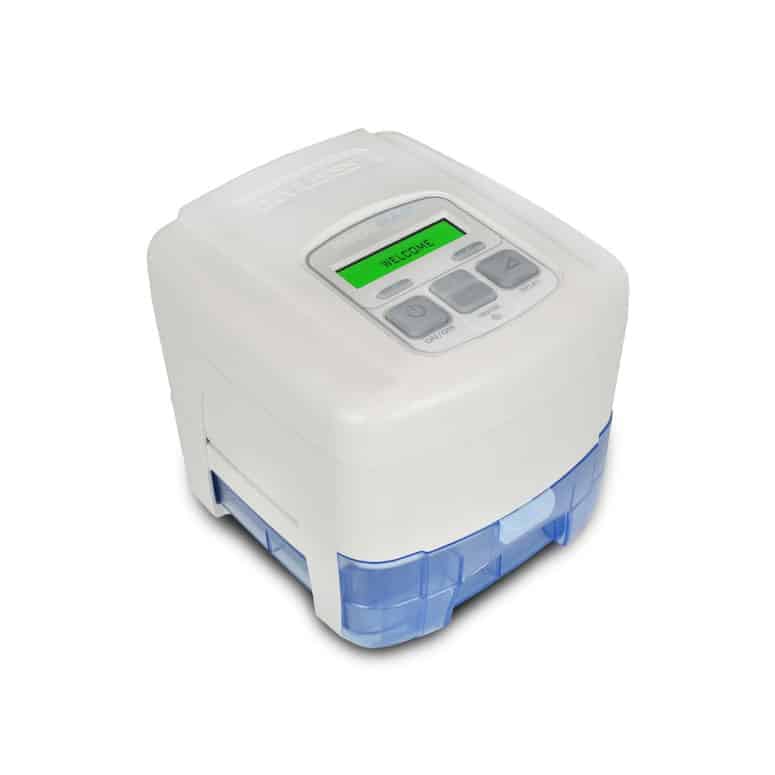 One in three adults do not get enough sleep. And as if a good night's sleep isn't already hard to come by, recent reports show that more and more Americans have been diagnosed with OSA. Now, over a quarter of all adults in the U.S. between the ages of 30 and 70 are estimated to have OSA, according to the American Academy of Sleep Medicine.
OSA occurs when the airway in the back of the throat is blocked, preventing normal airflow. Symptoms include heavy snoring, gasping for air, shallow breathing, and occasional temporary loss of breath. This condition can disrupt your sleep cycle, prevent your body from relaxing, and contribute to achy mornings and drowsy wakeful hours. Other health symptoms include mood swings, headaches, and high blood pressure.
For decades, there was no effective way to treat OSA — until the CPAP. Continuous Positive Airway Press machines, or CPAPs, are the most commonly prescribed treatment for OSA.
What is a CPAP?
These devices sit next to your bed — on the floor, on a nightstand, wherever — and connect to a mask you wear while you sleep. It pumps filtered air through the mask and into your airway, preventing the airways from closing during the night, regulating your breathing, and allowing you to get the oxygen you need in order to sleep deeply.
How CPAP machines work
A CPAP machine has one goal: to keep air moving through your airway to prevent it from closing or getting obstructed. But this isn't like an ordinary oxygen face mask hooked up to a tank. Here are the individual features, some of which may be sold separately, depending on which model you buy.
Airflow generator
This is the heart of the CPAP machine, located in the main device. It pressurizes surrounding air and pumps it up the tube and into the mask.
Filter
This component improves the quality of the air being sucked in by the airflow generator. It catches dust and allergens. Most designs are reusable and require only occasional cleaning.
Humidifier
This component may be built into the main device or attached separately, but it is often optional. Some humidifiers are heated. It includes a reservoir for distilled water that you fill up before bed. It moistens the pressurized air so that your throat and mouth aren't dry and leathery in the morning.
Hose
Perhaps the most delicate part of the device, the hose transfers pressurized air from the main device to your face mask. It is usually several feet long.
Mask
The mask is worn all night, if possible, and it pushes the air into your mouth and through your airway. It must be connected and worn properly for the CPAP machine to work effectively. There are many types of masks. Consumers can usually choose among several options to find a fit that is comfortable and effective.
What to look for in the best CPAP machines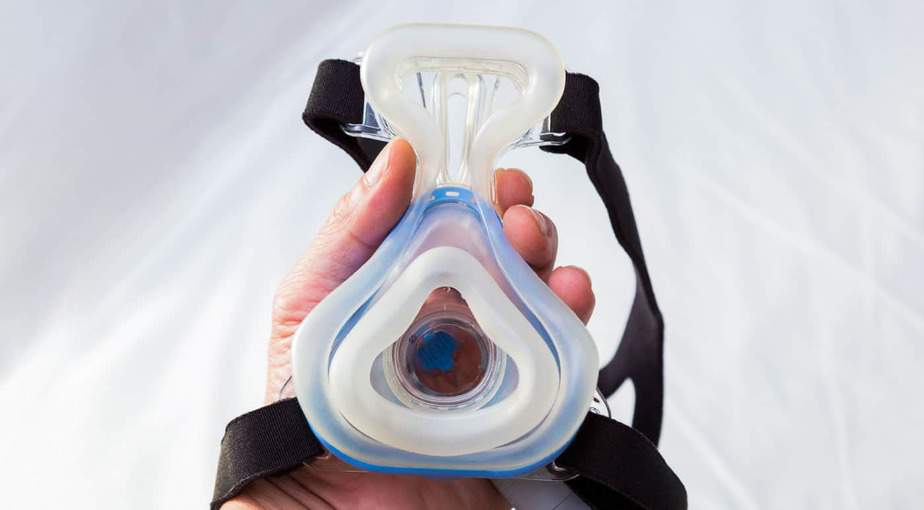 There are several types of CPAP machines to choose from. If you've recently been diagnosed with sleep apnea or OSA, the options can be daunting. But take a deep breath: We got you covered.
Here are the major factors you should consider when choosing a CPAP machine:
1. CPAP size and weight
Not all CPAPs are the same size or weight. The smaller and more compact ones tend to be more expensive, but they should be prioritized if you travel frequently. If you aren't sure how large the CPAP you're considering is, check the dimensions of the carrying case. Also keep in mind how much space you have available next to your bed (i.e., night stand, table, etc.).
2. Pressure range
When we say "pressurized air," you should immediately ask: How much pressure we talking? All CPAP machines deliver a range of pressurized air levels, measured using centimeters of water, or cmH20. Unless otherwise instructed by your health professional, pick a CPAP with a range of 4 to 20 cmH20. This range will most likely meet your specific needs.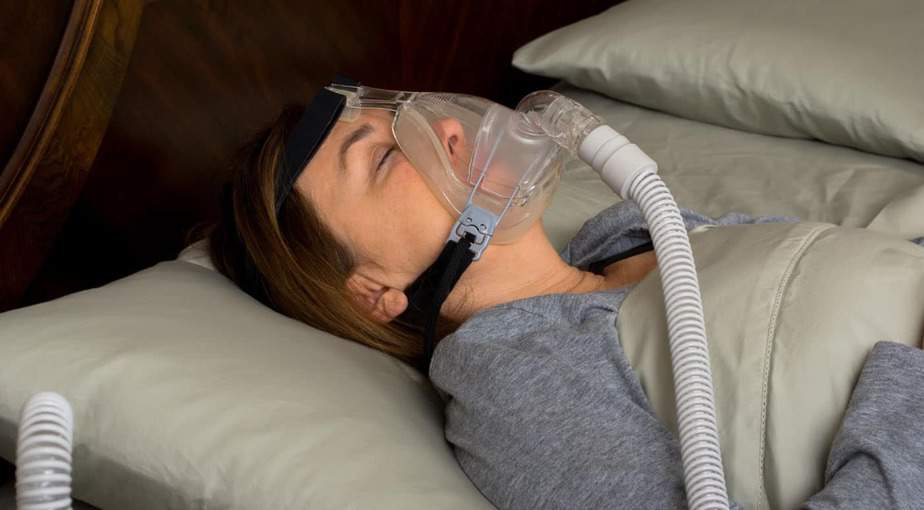 3. Noise
What good is a CPAP machine if the airflow generator keeps you awake all night? Noise has been a common flaw in CPAP machines, they've become much quieter in recent years. Still,the quieter the machine, the better. CPAP noise is measured in dbA (a-wight decibels). Compare products to get a sense for a low rating.
4. Humidifier
Pressurized air is very dry, which can cause dryness and irritation of the mouth and throat. Humidifiers can be built-in or detachable — or sold separately! Before you buy, check the size of the reservoir. A larger reservoir means the CPAP can be used for a longer period of time before it needs to be refilled.
Methodology
To come up with the best CPAP machines, we cross-referenced product tests (both by companies and individuals); applied critical analytics to hundreds of customer experiences; researched the policies, principles, credentials, and methodologies of manufacturers; and also cited credible medical authorities on particular brands. In short, we strived to put ourselves in your position. The only difference is we did the research for you.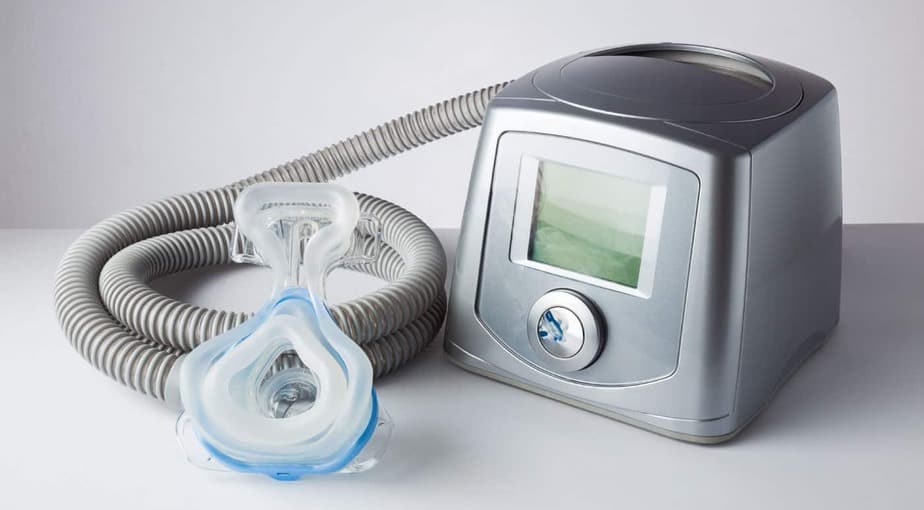 Here is the criteria we used to compile this list:
Size: A good CPAP machine, even if it is not travel-sized, should be small enough to maneuver easily.
Auto adjusting pressure: The best CPAPs have pressure technology that adjusts to your breathing.
Ramp time: CPAPs with a ramp time start at a low pressure and then gradually work their way up to therapeutic levels, giving you enough time to fall asleep before peak pressure is reached. The longer the ramp time, the better.
Hose length: The hose length will determine how far the device can stand from you.
Heated humidifier: The best CPAPs either include a built-in heated humidifier or are compatible with an external one.
Integrated battery: Not all CPAPs can transition from cords to battery. We favored those that do.
Noise: The fewer decibels, the better.
Pressure range: A good CPAP offers a standard range of 4 cm to 20 cmH2O in .5 increments.
Sleep data: The best CPAPs track your sleep data and store it for later reference, usually on a data card.
Fair price: We rated products that are priced proportionately to (or lower than) their quality higher than pricier ones.
Trial period: The longer the sleep trial, the more we favored the product.
Eco-friendly: Companies that demonstrate environmentally conscious practices were rated more highly.
Warranty: How long is the warranty, and what does it tell us about the product?
Reviews: How are users' sleeping experiences? Are they positive?
The Best CPAP Machines
What's the difference between a CPAP and BiPAP machine?
The CPAP and BiPAP (also called the BPAP) are very similar machines. Both are designed to treat sleep apnea. Both deliver pressurized air through a hose and mask into your airways to prevent the soft tissue at the back of your throat from collapsing and blocking the airways. Both machines promote normal breathing throughout the night. That said, there are some key differences.
A Continuous Positive Airway Pressure (CPAP) machine does as its name suggests: It applies one pressure setting continuously without breaks. This ensures the airways remain open all night long, but exhaling against the incoming air can feel uncomfortable for some sleepers. The higher the air pressure, the more difficult breathing can be.
A Bilevel Positive Airway Pressure (BiPAP) machine differs from the CPAP in this crucial respect: Instead of delivering one continuous prescribed pressure, a BiPAP alternates between two separate pressures. By timing the breaths, BiPAP machines can deliver the prescribed pressure for inhales, and then lower the pressure for exhales, allowing patients to breathe in and out the optimal amount of oxygen.
BiPAP machines tend to be more expensive than CPAPs, and not every user notices the difference between them. BiPAPs might be a better choice for patients with a particularly high prescribed air pressure or for patients with certain cardiopulmonary or lung disorders. However, most physicians prescribe a CPAP first. BiPAPs only tend to be recommended if a CPAP isn't effective.
Who is at risk for sleep apnea?
More and more Americans are diagnosed with sleep apnea every year. But some are at greater risk than others.
For some people, the anatomy of their throat might make them susceptible to sleep apnea. Anatomical indicators include a tongue or tonsils that are larger than average. Another anatomical sign of risk is a lower jaw that is shorter than the upper jaw.
Aside apparent anatomical features, the profile of the average sleep apnea patient is male, overweight, older than 40, has a family history of sleep apnea, and has nasal-related sensitivities such as a deviated septum, allergies, or sinus problems.
Finally, your sleeping position might contribute to your risk of sleep apnea. If you sleep on your back, gravity pulls the tissues in the back of your throat down where they can block the airway.
What kinds of face masks are worn with CPAP machines?
There is a wide variety of masks available for CPAP users. You can most likely purchase any mask for your CPAP machine, provided it can fit the hose. Double check with the manufacturer before purchasing a mask separately.
Broadly speaking, there are three main types of masks you can wear with CPAP devices:
Full Face Mask
The full face mask covers both your nose and mouth. It has a large profile, as it covers almost half your face, and is secured by straps that travel around the top and back of your head. This type of mask is the most popular for CPAP users, and it is usually recommended for sleepers who breathe through their mouth.
Nasal Mask
If you breathe primarily through your nose at night, a nasal mask is the best choice. As the name suggests, nasal masks fit over your nose only. For those who are trying to reduce snoring, the nasal mask is often equipped with a chin strap to keep your mouth closed.
Nasal Cradle/Pillow
This mask is similar to the nasal mask, except it does not cover your nose. Instead, it perches beneath your nostrils and jets air through them.
Is there more than one type of sleep apnea?
Yes, there are two types of sleep apnea.
The first and most common type is obstructive sleep apnea, or OSA, which occurs when there is a chronic blocking of the airways. Usually, this is a result of the soft tissue at the back of your throat collapsing while you sleep. The tissue may become dislodged and then collapse again several times throughout the night.
The second and less common type is central sleep apnea, or CSA. It is different from OSA because no blockage of the airways occurs. Rather, your brain fails to signal your muscles to breathe, usually due to instability in the respiratory control center of the brain. CSA is a much more difficult type of sleep apnea to treat.
The CPAP machine is normally prescribed for people with OSA, not those with CSA, and has been proven to be a very effective form of non-invasive treatment.
What are the best CPAP machines?
There are many varieties of CPAP machines, and some have highly unique features. But to choose the best CPAP, there are a few general guidelines to follow.
The best CPAPs are small to moderate in size and weight, which makes them more travel-ready, less conspicuous, and easier to relocate if you need to. The smallest CPAP in the world is the AirMini, manufactured by ResMed. It weighs less than a pound. It is so compact, you can hold it between your thumb and index finger.
The best CPAPs, like the DreamStation by Philips Respironics, have a long ramp time, which allows you to fall asleep before the higher, prescribed levels of air pressure are delivered. The best CPAP machines include a long hose (no fewer than 5 feet), create little noise (under 28 decibels), and offer a standard pressure range (4 to 20 cmH2O). Finally, the best CPAPs include either a built-in heated humidifier or are compatible with an external reservoir.
The best CPAPs measure and track your breathing, and some even turn on automatically when they detect breathing. The smartest CPAP machine out there is the IntelliPAP. Its patented SmartFlex technology measures your breathing and automatically adjusts the pressure so that you can remain comfortable without jeopardizing therapeutic levels of pressure.
RAVE Recommends
In hectic modern life, sleep is becoming more and more elusive. Fight back by checking out these other products that will help you win many nights of deep, rejuvenating, undisturbed rest.