There are few things more uncomfortable in life than trying to fall asleep, or stay asleep, when you're too hot.
Never fear: If you're looking for the best cooling pillow, you've come to the right place. After sorting through expert opinions and hundreds of reviews from customers like you, our number one choice is the Beckham Hotel Collection Gel Pillow.
Waking up sticky and sweaty is one of the easiest ways to ruin a perfectly good night's sleep. Fortunately, cooling pillows breathe more easily than traditional pillows. This allows cooling air to circulate and helps to alleviate the discomfort of overheating. When it comes to the best pillows for staying cool, there are tons of options out there — so many, in fact, that it can be difficult to know where to start.
This is especially true when many of the available pillows utilize different materials, different designs, and different unique features. Fortunately, you don't have to do all the legwork in coming to a decision. Below, you'll find our list of 10 winners, as well as the pillows that took home the titles for the best budget, best eco-friendly, and best overall cooling pillows. These selections are based on real consumer data: All of our winners have been slept on and recommended by folks like you.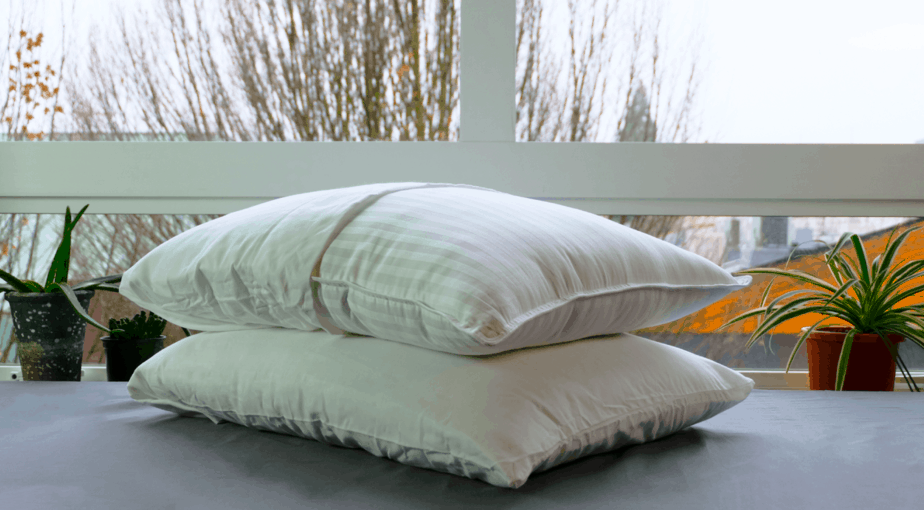 The Cooling Pillows We RAVE About
Your search for the cool side of the pillow ends here.
What is a cooling pillow, exactly? It's all in the name. Simply put, it's a specific type of pillow for your bed, which is designed to repel heat and remain cool. If you've ever spent a hot night looking for the cold spot on the pillow, then you'll appreciate the niche.
When it comes to staying cool, these pillows employ a variety of tactics. There are specialized types of fill that allow air to circulate better than your typical microfiber or down pillows. Some also opt for contoured designs to let air flow through more easily, cooling the skin through natural ventilation.
Who Needs a Cooling Pillow?
There's not necessarily a perfect buyer for a cooling pillow, but some people can certainly benefit more than others. If you live in a hot climate, suffer hot flashes, or simply have a tendency to sleep hot, then a cooling pillow can help provide less disturbed, more restful sleep. It also never hurts to keep one aside for when you or a family member comes down with a fever.
Choosing a Style
One of the most common designs is based on the use of gel in an external layer. Using heat conduction, excess heat is absorbed from the body into the gel. Once the heat is dispersed across the pillow's gel layer, you're left with a cooling feeling.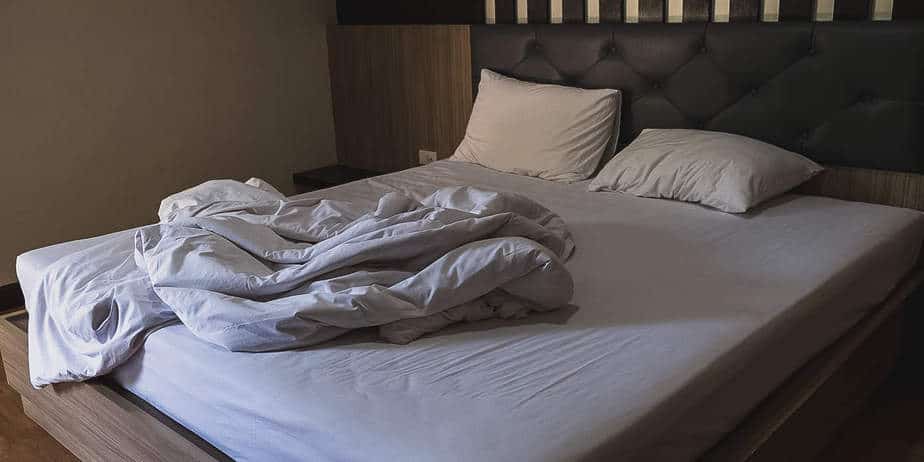 The gel is typically combined with a memory foam design, offering greater support underneath the cooling layer. You can also get similar pillows that use water instead of gel. The efficiency of the cooling mechanism often depends largely on the product's price and build quality.  Alternatively, you could opt for breathable materials in the pillow design. Bamboo and buckwheat are popular choices in the manufacturing of cooling pillows. They don't retain heat and allow air to circulate, which produces a cooling effect. Finally, you have the pillows filled with Phase Change Materials, or PCM. These are typically combined with memory foam and can change between a liquid and solid state. While changing state, the pillow can release or absorb heat.
Choosing the Right Material
Memory foam is one of the most popular choices for cooling pillows. It molds directly to your shape, easing pressure points and providing custom support. Some premium designs use shredded memory foam, which improves airflow, keeping you cooler. If you're looking at memory foam pillows, there are a couple of drawbacks to bear in mind. Stomach sleepers may find them too high, since memory foam is denser than other types of material. These pillows will also usually have a temporary chemical smell until properly aired out for 24 to 48 hours.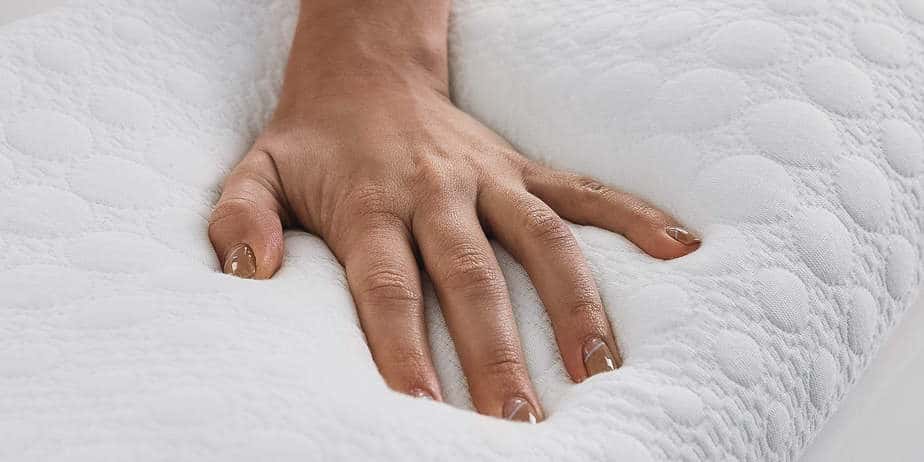 If you'd prefer something similar to down, or more environmentally friendly than standard memory foam, there's gel fiber. It feels just like down, and unlike memory foam, it can go straight into the washer when it needs a good cleaning. It can also be refreshed in the dryer if it starts to lose its fluff. Lastly, you've got all-natural fillings like bamboo and buckwheat. These are your best choice for hypoallergenic pillows, and they're also some of the best-ventilated materials for cooling pillows.
Cleaning and Upkeep
Keeping your pillow clean can be an uphill battle if you tend to drool. Even if you don't, you sleep on them every day, so they're going to need cleaning eventually. It's worth knowing how each type of pillow can — or can't — be cleaned. You should never machine-wash a gel pillow. Instead, wash it by hand and leave it to air dry. On the other hand, those that use a water layer can typically go into the washer. Just be sure to remove the water-filled pouch first. Bamboo pillows are normally fine to machine-wash, though check your labels first. Buckwheat isn't so easily washed, as the washer will damage the internal structures. Stick to hand washing for these pillows. As a general rule, don't put any pillow in the wash that uses memory foam, as it will be ruined. However, a quick tumble dry can be the perfect way to refresh a pillow losing its shape. As always, refer to your labels first.
Methodology
We don't guess at which products are best, nor recommend pillows based on sales revenue. Instead, we aggregate reviews from a variety of online sources, determining which products are most loved by experts and everyday consumers alike. We then examine the top-ranking products to see how each pillow fares in key areas.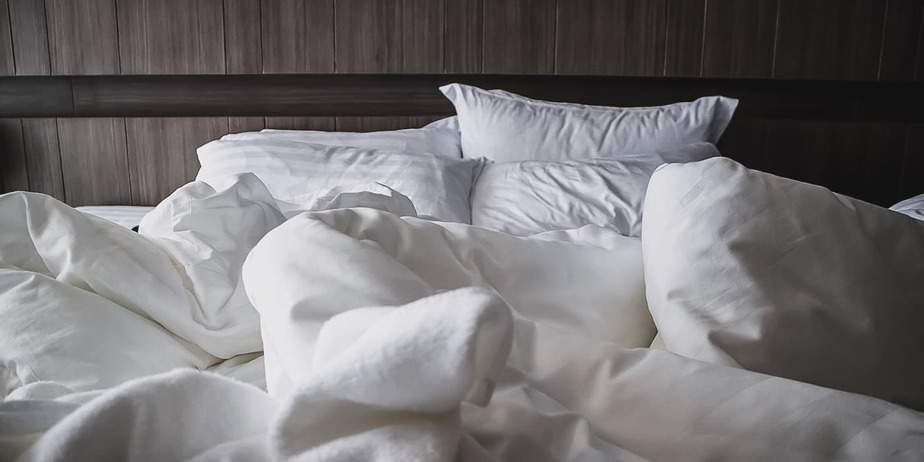 This strategy gives you a final ranking of the best-in-class products on the market. When it comes to finding the best cooling pillows, we've judged the following criteria to be the most important.
The

comfort

offered by the cooling pillow;

The

price

of the pillow, and whether it's worth the investment;

The

bounce-back

factor, in terms of how easily the pillow retains its shape;

The

flexibility

of the pillow, in terms of whether it supports a range of positions;

The material used, how easily it can be washed, and whether it worsens allergies.
Related rankings
How do cooling pillows work?
The point of a cooling pillow is to reduce body temperature when excess heat makes it difficult to sleep. How your cooling pillow achieves this feat depends on the type you buy, though the principle is essentially the same. Memory foam pillows offer some degree of cooling compared to basic foam, but for best results, they're normally combined with a gel layer. The gel works by absorbing heat directly from your body into the gel itself.  Shredded memory foam is an improvement as far as cooling goes. Pillows with this type of fill offer the same support as memory foam, while increasing surface area for much-improved ventilation.  Finally, you have pillows made with PCM, or Phase Change Materials. These materials shift from a solid to a liquid state at different temperatures. During this transition, heat is either absorbed or radiated. When heat is absorbed, the materials produce a cooling effect.
Who should use cooling pillows?
There's no restriction on who should use a cooling pillow, as they can benefit just about everyone — especially when the mercury climbs in the summer. Cooling pillows can help you to sleep through the night and wake up rested. Some pillows can even warm you up when temperatures drop.  A cooling pillow can be especially helpful in situations like these:
During hot temperatures in summer months;
When you're traveling to hotter climates;

When you're suffering from a fever or other illness;

If you're going through menopause and experiencing hot flashes.
Always check the type of materials in the pillow before you use it. If you have allergies, it's best to find a product that uses hypoallergenic materials. Also be wary of pillows made of latex (like the Malouf Z) if you or anyone you live with has a latex allergy.
Can I wash a cooling pillow?
Whether or not a pillow can be machine-washed depends upon the materials used in its construction, and this isn't limited to just cooling pillows. It's important that you know which kinds of pillow can be washed in a machine. Otherwise, you could damage them. Since most pillows on our ranking feature memory foam, we'll focus on this type of material. As a basic measure, you should get into the habit of running a vacuum cleaner over your memory foam pillows. This will help keep them free of any debris and dust, which could also cause allergies.  You should never put a memory foam pillow into the washing machine, as it'll wreck the structure. Instead, wash memory foam by hand using gentle cleaning products, and try to avoid entirely submerging them in water. You can spot clean by hand with a cloth, or use a spray bottle with a mild soap solution. As far as drying goes, air drying is the safest choice, though machine-drying is usually fine. Cotton, feather, fiber, and shredded memory foam-based pillows can all go through the washing machine. Be sure to remove the covers first, and wash these separately with the bed sheets. The bare pillows should be washed together, but independently of the bed linen.
What are the best cooling pillows?
We've analyzed hundreds of genuine experiences and opinions by scouring customer reviews from across the internet. We've also taken into consideration key factors like comfort, build quality, and the type of material used.
Our ranking of the best cooling pillows is based on this aggregated data, giving you a true picture of the very best products available. From our research, we can recommend the Beckham Hotel Collection Gel Pillow as the best overall cooling pillow you can buy right now. It doesn't absorb odors or stains easily, and its gel fiber filling offers just the right amount of support for most sleepers. Plus, it's an excellent value for the money. Our best eco-friendly cooling pillow is the Sleep Restoration Gel Pillow, which won't weigh on your conscious if you're worried about the environment. Finally, for the best budget pillow, there's the Snuggle-Pedic Memory Foam Cooling Pillow.
RAVE Recommends
So now you've discovered how much better your sleep can be with a cooling pillow. We've put together some additional recommendations to help you rest easy.