There are tons of really great affordable mattresses on the market, but the second we laid eyes on the Lucid 10 Inch Plush Memory Foam Mattress, we knew it would be at the top of our best budget mattress list.
Perfect for any type of sleeper, this mattress has some really amazing features you won't ever get enough of.
Special gel beads help regulate your body temperature, a feature that isn't always seen in memory foam, so you can sleep comfortably and soundly. This mattress also offers tons of support while still being super soft, and it decreases motion transfer so you can sleep soundly next to someone else without being disturbed. You can't go wrong with this mattress, so try it out for yourself!
For the average person ⅓ of our life is spent sleeping, so you can say our relationships with our beds are pretty serious. If we know anything about relationships though, we know that both partners have to put in 100% for it to work, so just think: why would you spend ⅓ of your life in a bed that you hate?
Nobody wants to go through a really long and stressful day to just fall into a bed that's lumpy, stiff, and downright uncomfortable. However, on the flip side, I'm sure none of us are too keen on breaking the bank and spending thousands of dollars on a mattress when there are tons of other things we have to spend money on.
Have no fear, though! There are tons of great mattresses out there that are totally affordable yet don't compromise any of their comfort and luxury, and we gathered together 10 of the best ones out there. Start getting the best sleep of your life with one of these best budget mattresses, and keep your wallet full in the process.
The Budget Mattresses We RAVE About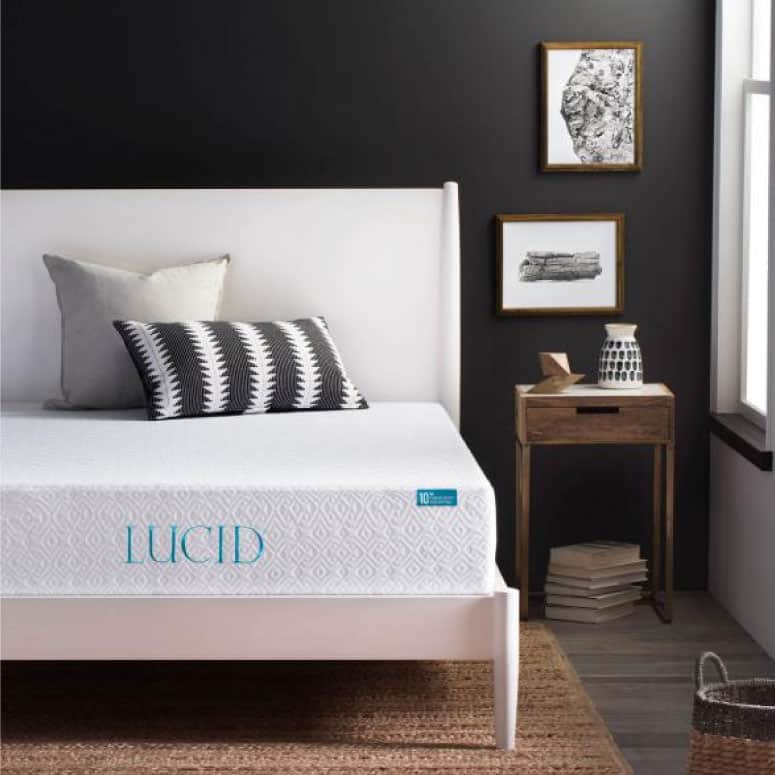 Best Budget Mattress Overall
Lucid 10 inch Plush Memory Foam Mattress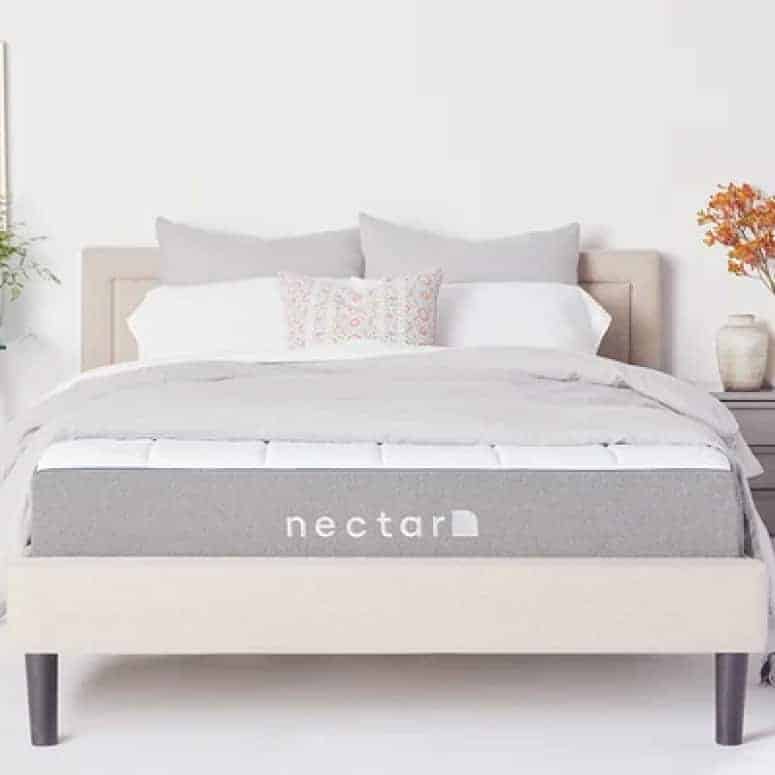 Best Memory Foam Budget Mattress
The Nectar Memory Foam Mattress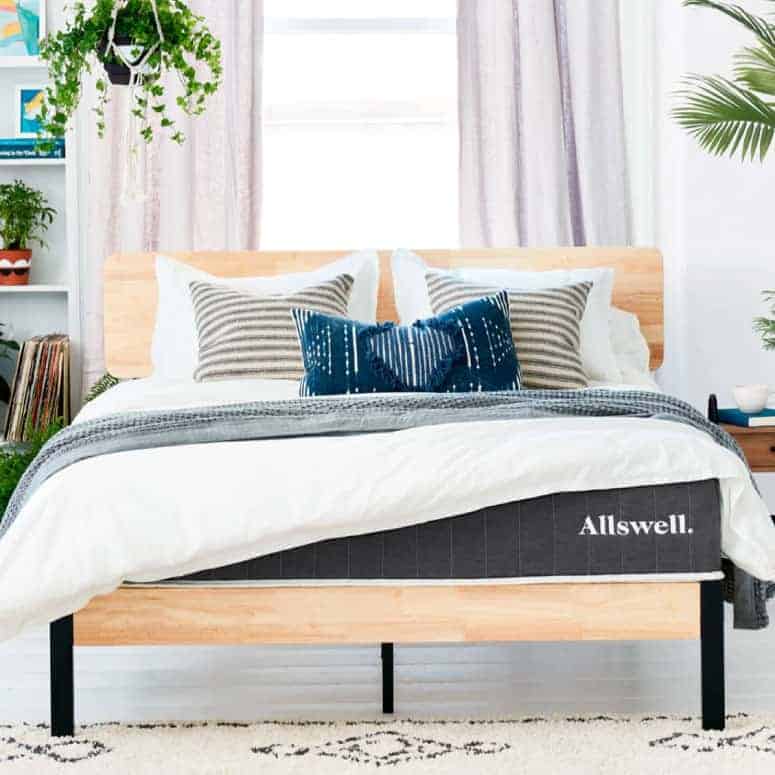 Best Hybrid Mattress
The Allswell
Have you ever really sat down and thought about how much time you spend catching some serious z's in bed? Maybe not, but we have. And upon our investigation, we discovered that the average person spends about ⅓ of their life sleeping in bed — that's a serious amount of time!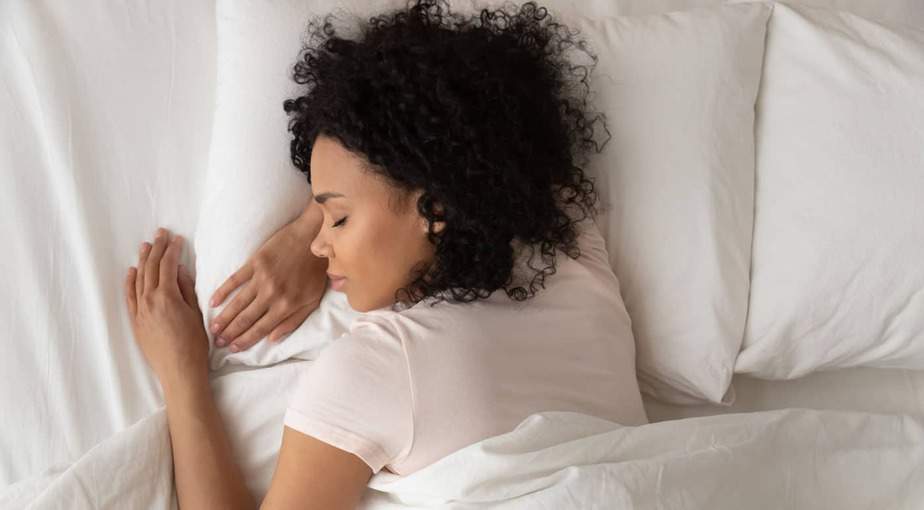 While many of us place a ton of emphasis on splurging on certain items such as a new car or a designer clothing item we've been eyeing for quite some time, many of us don't put our money where it really matters, like spending it on a good, quality mattress for example.
And when we think about the time we spend in bed on top of sleeping, like watching a movie or reading a book, it's hard to believe that many of us will just purchase the first mattress we come across rather than really doing our research, reading reviews, and finding one that will last and support us in ways we need it to.
When it comes down to it, mattresses are expensive.
Mattresses definitely aren't cheap, we'll give you that, and that may be why so many of us don't give our mattress search the love and care it deserves. There are so many other fun and exciting (or responsible) things we can be spending our money on, and a mattress isn't always at the top of that list.
The truth is though, there are tons of really great mattresses out there that can give you the love, support, and comfort you need without breaking the bank — you just need to know where to look! Before beginning your journey though, there are some things you need to sort out first in order to get exactly what you're looking for.
What sort of sleeper are you?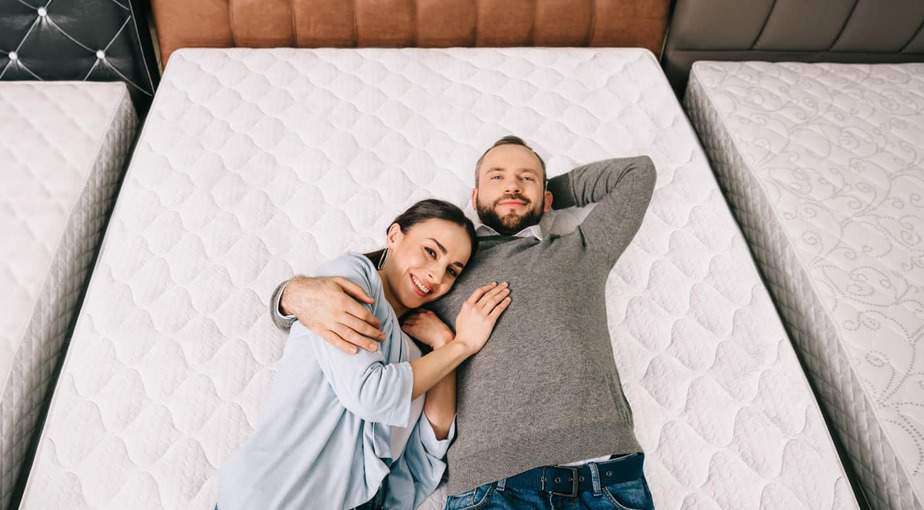 We can guarantee that the second you lay down in your bed at night prepared to catch some z's, you fall right into your favorite sleeping position. Now whether this sleeping position is on your back, stomach, or side, it's okay, none of them are wrong, but it is important to take note of this position.
The type of sleeper you are determines what firmness level your mattress should be, whether it's super soft, firm, or somewhere right in the middle.
If you're a back sleeper, you need the support that will keep your spine in proper alignment, preventing unnecessary stress from being put on your joints. In this case, it's best you choose a medium-firm mattresses since too much softness or too much firmness can disrupt proper spinal positioning.
For side sleepers, since there are more curves on the side of your body, your mattress should be a bit on the softer side, as this type of mattress will give your body the support it needs yet at the same time cradle your hips and shoulders to prevent joint stress.
Stomach sleepers, especially ones who reach their arms up and around their pillows, should look for a firm mattress that will offer tons of support, as your hips can sink into a mattress that's too soft and cause unwanted pressure and stress on your lower back.
Once you figure out what type of sleeper you are, you can move on to the next step and figure out how you'd like your mattress to be constructed.
Memory foam, spring mattress, or hybrid?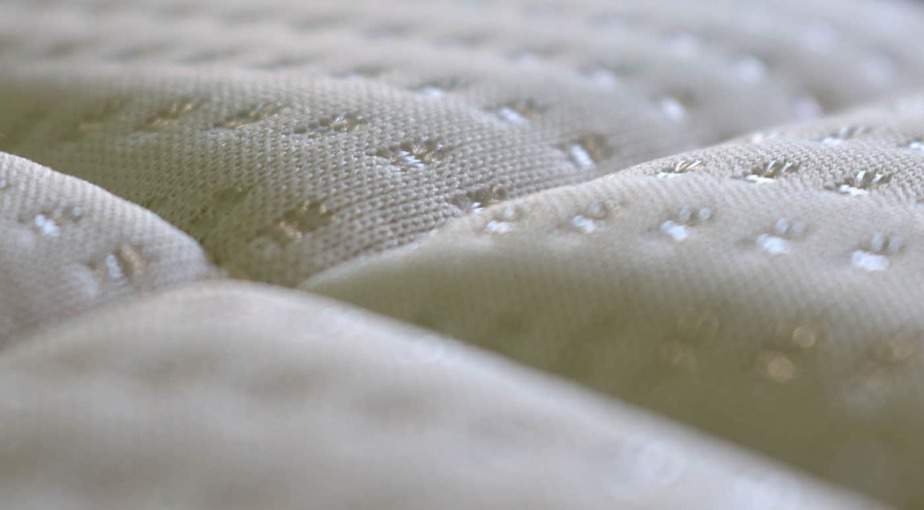 Typically, mattresses can be made from memory foam, can have springs inside, or can be a combination of both. Let's look a bit deeper into this.
Memory foam mattresses are known for being super soft mattresses that cradle your body and conform to your every curve. While this is mostly true, memory foam mattresses can also be a bit on the firmer side, while still giving your body that comfort and support it needs.
Mattresses that have coils inside are the most popular types of mattresses, as they provide great support, are super durable, and are typically amazing at regulating your body temperature.
Lastly, you have your hybrid mattresses, which are a combination of both memory foam and spring coils. These mattresses are amazing because they're the best of both worlds and can give you both the qualities that people look for in a memory foam mattress, but also the qualities people would like to get out of a spring mattress.
Let's get down to business!
Now that you understand that there are some very important differences between mattresses, it's time to put your knowledge to the test! Don't worry, you're not being quizzed! First you just need to figure out what type of sleeper you are, and then allow everything else to naturally fall into place!
We already gathered together 10 of the best budget mattresses on the market, now all you have to do is choose which one is your favorite! Whether you'd like a softer mattress or one on the firmer side, and whether you'd prefer a memory foam, spring mattress, or hybrid, we're confident that the perfect mattress for you lies right here in this ranking!
Methodology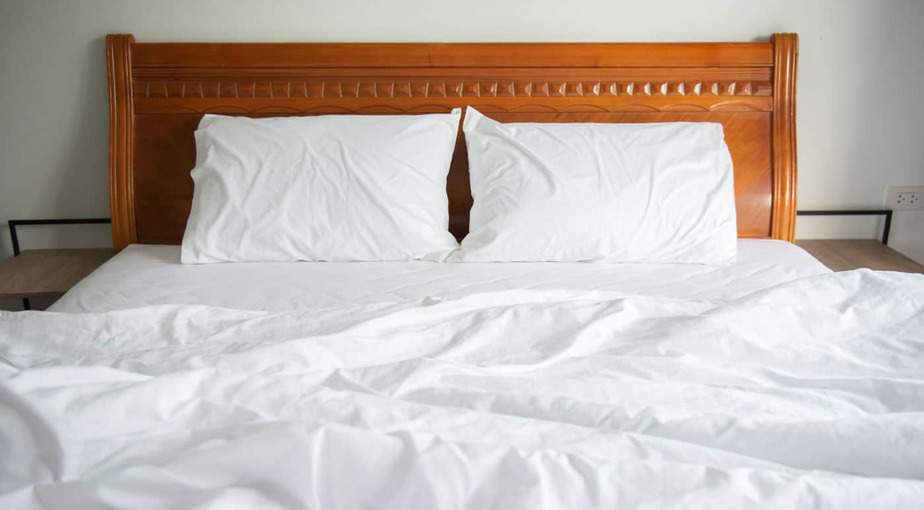 We know how important it is for our health (and our sanity) to get a good night of sleep each night, and in order to do so you need a really great mattress. That's why we really take the time to choose only the most high quality mattresses on the market.
We searched high and low to only show you mattresses we would use ourselves, and we based our search on a number of factors including:
Price
Brand
Type of mattress
Materials used to make the product
Popularity
Overall quality
Customer ratings and reviews
So, rest assured and sleep soundly knowing that no matter which mattress you pick from this list you're going to absolutely fall in love with it. Simply take your pick, make the purchase, and start catching some serious z's.
The Best Budget Mattresses
1
Lucid 10 inch Plush Memory Foam Mattress
If you're looking for the best of the best when it comes to the best budget mattress, look no further than the Lucid 10 inch Plush Memory Foam Mattress, a mattress that has many similar features to top brand mattresses minus the hefty price tag. This mattress is a one way ticket to a night of restful sleep and sweet dreams.
This mattress is 10 inches thick of a mixture of both memory foam and high-density foam, and the result it delivers is a medium-firm feel mattress that is absolutely perfect for any type of sleeper. This mattress can help improve your posture and realign your spine while taking pressure off your back, leaving you to wake up feeling super refreshed.
The one downside to this mattress is that there is only one firmness level to choose from, however, judging by all the satisfied customers, we doubt you'll find any issues with the comfort level of this mattress. This mattress has amazing airflow so you won't have any issues with regulating your body temperature during the night. This is the perfect budget-friendly mattress!
Pros
No motion transfer
Regulates body temperature
#1 bestseller on Amazon
2
The Nectar Memory Foam Mattress
When you think of a comfortable bed, we're sure one thing that pops into your head is memory foam, and the Nectar Memory Foam Mattress is, in our opinion, the best budget-friendly memory foam mattress you can get your hands on. This mattress offers temperature regulation, pressure relief, and comfort all rolled into one super affordable product!
They advertise themselves as "the last mattress you'll ever need to buy," and judging by satisfied buyers who claim they've received the best sleep of their life, we can't really argue with them! As long as you have the patience to allow this mattress to expand (as some customers say it took quite a while), we think this one will be a great fit.
This mattress offers amazing support, teetering on the medium-firm end of the scale, and its ability to conform to your curves and pressure points will help melt away any aches and pains you may be experiencing from a long day. Some customers say there was a bit of a chemical smell upon first opening, but that's nothing a bit of airing out shouldn't be able to fix.
Pros
Temperature regulation
Pressure relief
Conforms to body
Cons
Chemical smell
Takes a bit to expand
If you're someone who likes the idea of memory foam but think it may be too soft, The Allswell mattress is the perfect hybrid mattress, and arguably one of the best budget hybrid mattresses you can get your paws on. This mattress is a combination of both memory foam and coils, so your result is a medium-firm mattress that's super comfortable for most sleepers.
The top layer is quilted with open cell CoolFlow foam which is shown to improve heat flow and breathability. What that means for you is no hot flashes during the night (aka no need to constantly be throwing your leg in and out from under the covers!). However, as comfort level goes, this may not be the best mattress for side sleepers.
This mattress does only come in one firmness level, so if you're someone who's really specific on the firmness level of your mattress this one may not be the best one for you, but we really think that you'll end up falling in love with how comfortable and cozy this hybrid mattress is. It will lull you to sleep in no time.
4
The Classic Saatva Mattress
Saatva's 5-star Classic Saatva Mattress is another amazing hybrid mattress, with 2 layers of individually wrapped coils and a memory foam lumbar support. It gives amazing support and comfort that is most ideal for stomach and back sleepers, and a pretty unique feature is that you can even add on an adjustable base that will elevate your feet and your head!
This mattress offers 3 different firmness levels, so whether you'd prefer soft, medium, or firm, this mattress has the perfect version for you. It's even engineered with the health of your back in mind, so no matter what the day has in store for you you can rest assured you'll wake up with no remnants of the prior day's craziness.
Some customers have complained that there is a lot of movement transfer with this bed, so if you're sleeping beside someone who is constantly tossing and turning it may disrupt you a bit during your sleep. Other than that however, this mattress is super comfortable, super plush, and will melt away all of your worries once you sink into it.
Pros
3 firmness levels
Adjustable base
Hybrid
Cons
Movement transfer
Too soft
Not that much lumbar support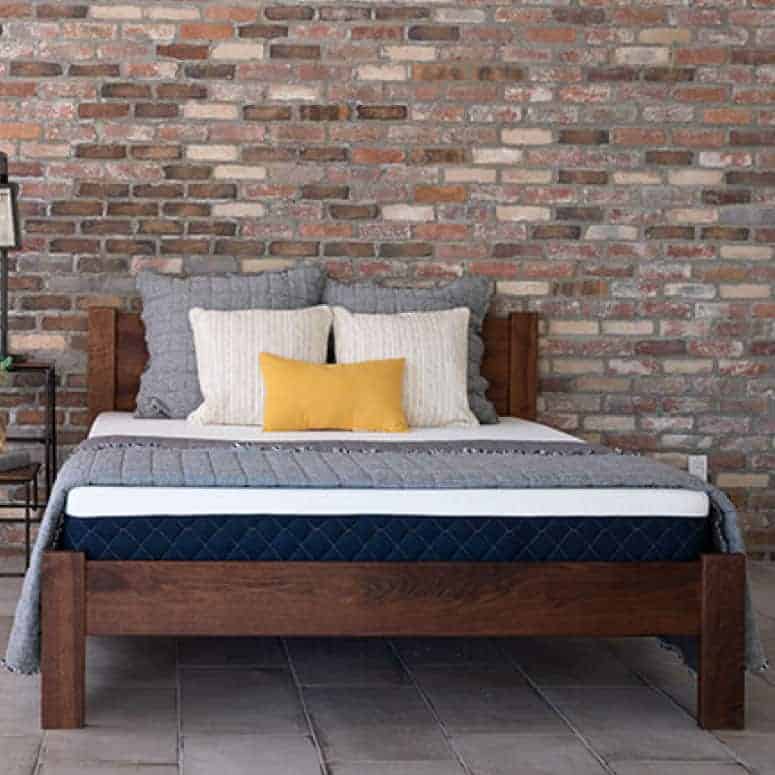 Made with not 1, not 2, but 3 layers of comfort, the Brooklyn Bowery mattress is offers a luxurious, soft, and comfortable sleeping experience for any type of sleeper. Ranking in at about a medium on the firmness scale, we're sure that almost any type of sleeper will get exactly what they're looking for out of this mattress.
The 3 layers that make up this mattress are a patented Energex foam, a critical comfort and transition layer, and a high-density foam base, all designed with open cell technology to increase airflow and breathability so you remain at the perfect temperature all night. No more turning your fan on and off during the night to stay comfy!
While some customers say the softness of this mattress may take a bit of time to get used to, and there may be an initial chemical smell, overall many people seem to be completely satisfied and they recommend it over and over again. However, if you don't love it, they offer a 120 night risk-free trial to test it out.
Pros
3 layers
120 night trial
Breathable
Cons
Only one firmness choice
Chemical smell
Takes getting used to
The Tuft & Needle Mattress effortlessly ties together pressure relief, support, and cool sleeping, and what they leave us with is a mattress that received more 5-star reviews than any other mattress on Amazon last year. This mattress is known as the budget mattress in the industry and consumers can't seem to get enough. We don't blame them though!
This mattress has a neutral, soft foam feel, making it perfect for all sleepers alike! It's 10 inches thick consisting of 1 layer of polyurethane foam and 1 layer of base support foam. This not only makes the bed super comfortable, but this foam also reduces motion transfer, so you can sleep soundly with someone beside you with no issues.
Some customers have complained that after about 6 months this mattress begins to lose a bit of its softness and can cause some back pain. Additionally, the return process isn't the best. So if you're someone who suffers from chronic back pain this mattress may not be the best pick for you. Otherwise it's definitely a great purchase!
Pros
No motion transfer
Very plush
Most 5-star reviews
Cons
Loses softness overtime
Bad return process
Can cause back pain
7
Linenspa 8 Inch Memory Foam Hybrid Mattress
If you're looking for the ultimate low budget mattress, the Linenspa 8 inch Memory Foam Hybrid Mattress should definitely be on your radar. This mattress is a hybrid, meaning it has both tempered coils and a foam pillow top, and this causes the mattress to give you the perfect amount of softness yet support at the same time.
The layer of foam on this mattress helps align your spine all night to help minimize pressure points, and customers absolutely can't seem to get enough of this. There have even been tons of repeat buyers, who have purchased one of these mattresses for each bedroom in their house! And while some customers say it can be a bit too soft, most users think it's the perfect firmness.
It's no surprise that this mattress is an internet best seller. It almost seems like stealing to get a product this amazing at a price this affordable. Another cool thing about this mattress is it works with any base, whether you're putting it on a box spring or in a bed frame this mattress will sit comfortably on it all.
Pros
Super soft
Supports your curves
Very affordable
Cons
Can be too soft
Hard to return
Chemical smell
8
Signature Sleep Contour 8-Inch Coil Mattress
The Signature Sleep Contour 8-Inch Coil Mattress is perfect for anyone on the lookout for a soft, comfortable mattress that doesn't sink in too much and make you feel like you're suffocating. Made with CertiPUR-US foam and independently encased coils, all motion transfer is eliminated so you can sleep soundly, no matter what's going on next to you.
Topped off with a layer of high density foam, your weight will be distributed evenly to relieve pressure points from head to toe. Plus, a really cool feature about this mattress is that it's reversible, providing extra versatility enabling you to flip and rotate the mattress to even out the wear so that this baby can last you for years to come.
Some customers do mention that the outside of the mattress doesn't have as much spring as the middle of the mattress, and that can cause indentations to be left behind from your body after a few nights of sleep. But this must be why the makers of this mattress made it reversible. Besides that downfall, this mattress is a great pick.
Pros
Reversible
No motion transfer
Relieves pressure points
Cons
Leaves indentations
Not as firm as it says
Coils can be uncomfortable
9
Zinus Green Tea Memory Foam Pressure Relief Queen Mattress
At an absolutely amazing price, the Zinus Green Tea Memory Foam Pressure Relief Queen Mattress uses memory foam to offer super relieving support to every natural contour of your body, helping you achieve a peaceful and relaxing sleep no matter how crazy your day was. Wake up with no pains or aches and instead feeling super refreshed.
As far as firmness goes, this mattress is a bit on the softer side, yet it's perfect for all sleepers alike, whether you prefer your side, back, or stomach. And rest assured this mattress will stay super fresh and clean, as the antioxidant filled green tea extract neutralizes any odors and keeps your mattress staying super fresh smelling and looking.
Customers are constantly raving about this product, saying it's one of the most comfortable mattresses they have ever slept on, however some customers have mentioned an initial smell when first opening this, but they also mention it doesn't last too long. At less than $200, this mattress is an absolute steal, and we're sure you'll love it.
Pros
Stays fresh with green tea
Very comfortable
Super affordable
Cons
Initial smell
Makes a mess if unzipped
Not as firm as hoped
10
Layla Memory Foam Mattress
Really get a bang for your buck with the Layla Memory Foam Mattress, a mattress that allows for flippable firmness, offering a cozy soft feel on one side that's great for side sleepers, and a firm side that's great for stomach sleepers. Neither a side or stomach sleeper strictly? No worries, either side can work for you, just take your pick!
The Layla mattress is made with cool memory foam to help regulate your body temperature during the night, so there's no need for pointing fans at your face and waking up in the middle of the night to kick your sheets off. Buyers love how they're no longer being woken up in the middle of the night dripping sweat with this mattress.
While buyers generally love this mattress, some complain that after a few months it begins to lose a bit of its shape, and this can cause some back problems. People who have experienced this and wished to return it also didn't have the best customer service experience, so bear that in mind if you think you'll be someone who would definitely prefer a firmer mattress.
Pros
Reversible
2 firmness levels
Regulates body temperature
Cons
Caves in
Gets too soft
Bad return process
Related Rankings
Are there different mattresses for different types of sleepers?
Everyone needs sleep, but not everybody sleeps the same way, and because of this there are different types of mattresses out there depending on what sort of sleeper you are. Whether you're a back sleeper, a side sleeper, a stomach sleeper, or a combination of any of those 3, there's a mattress out there that will keep you comfy all night long.
For back sleepers, you'll want a mattress that will keep your spine in proper alignment so no stress gets put on your joints and pressure points. Because of this, back sleepers sleep best on medium-firm mattresses since a mattress that is too soft or too firm can prevent you from getting that proper spine alignment.
Being there are more curves on the side of your body than your back, side sleepers should be a little more particular when choosing the mattress that works best for them. For this reason, side sleepers would sleep best on a softer mattress that will give needed support yet cradle the hips and shoulders to prevent stress on joints.
Stomach sleepers are at a much higher risk for back and joint pain if there isn't proper support in their mattress, so these types of sleepers should look for firm mattresses, as a mattress that's too soft can allow your hips to sink into it, thus causing unwanted pressure and stress on your lower back.
Combination sleepers can pretty much try out a few mattresses and see what firmness level works best for them. Just always keep in mind what sort of sleeper you are when purchasing your mattress to ensure you'll wake up feeling refreshed and rejuvenated rather than waking up stiff and in pain.
Are there different types of mattresses?
No two mattresses are exactly the same, and when it comes to them, and as explained above, different mattresses can come in different firmness levels. Because of this, you'll definitely want to figure out what type of sleeper you are before purchasing a new mattress so that you'll know what firmness level to get.

In addition to this, there are different types of materials mattresses can be made from, and this can be a big factor in determining the firmness level of the mattress to begin with. In this ranking you'll find mattresses made from memory foam, some that are made with coils, and some hybrids — mattress that are a combo of both memory foam and coils.

In general people typically think memory foam mattresses are super soft, however there are some firm memory foam mattresses out there (and some of them can be found in this ranking!). Memory foam cradles you when you sleep, and distributes your weight evenly to reduce pressure points as well as the need to toss and turn to get comfortable.

Mattresses with coils, or spring mattresses, are strong and durable while providing your body with more than enough support to get a cool and comfortable night of sleep. The coils themselves can vary within the mattress giving you a different sleep experience, but generally they're known to give you the support your body needs and they stand as the most popular mattress type.

Both memory foam and spring mattresses are great mattresses, and both have their set of pros and cons. Being they both come in different firmness levels, we recommend choosing a firmness level that works best for you based on what type of sleeper you are and then choose whether you'd like a memory foam or spring mattress after.
What is the best budget mattress?
This ranking is full of 10 of the best budget mattresses on the market, and while they're all great picks in their own, unique ways, we can't seem to get enough of the Lucid 10 Inch Plush Memory Foam Mattress. Judging by the reviews many customers absolutely fell in love with this pick, and we know you will too.

The Lucid Memory Foam Mattress features 3 inches of gel-infused memory foam for a super comfy medium-plush feel. Plus, this memory foam is temperature regulating, pulling the heat away from your body during the night so that you don't have to spend the night in a battle between you and your blanket, kicking your foot out from under it all night long.

This memory foam not only regulates your body temperature though, it also helps to isolate movement and decrease motion transfer, meaning you can comfortably sleep next to your partner and not get woken up during the night from them tossing and turning and being a crazy sleeper.

For side, stomach, back, or combination sleepers, we really think the Lucid 10 Inch Plush Memory Foam Mattress would be an absolutely great match, and tons of happy, satisfied customers agree. Many claim they're now getting the best sleep they've ever gotten with this mattress, so why don't you get in on the hype yourself! It's time you try out this bad boy.
RAVE Recommends
We all know our bed is the focal point of our bedroom, but just having an amazing mattress isn't all you need to turn your bedroom into your own personal sanctuary. Take a look at these products below that will help turn your bedroom into a private oasis you won't ever want to leave.
Room Darkening Blackout Curtains: One of the worst things is waking up earlier than you planned on because the morning sun decides to blind you through your windows, however these room darkening blackout curtains will keep your room looking like it's the dead of night — meaning more sleep for you (and who wouldn't want that?!).

Aromatherapy Essential Oil Diffuser: We all know falling asleep with candles lit is a major fire hazard, but this aromatherapy essential oil diffuser will keep your room smelling fresh and delicious all night long sans risk — pair it with some relaxing essential oils and wake up feeling renewed and refreshed!

Cosmos Star Projector: Bring the starry night indoors with this amazing star projector that allows you to pick from 5 different colors and will turn your bedroom into your very own planetarium.

Reading Pillow: After purchasing one of these budget mattresses you'll literally never want to leave your bed, and this reading pillow makes that possible, giving you all the back support you need to get cozy while sitting up in bed so you can get some work or reading done with an ease.

Dr. Kasey Nichols, N.M.D.
Dr. Kasey Nichols, N.M.D. focuses on sleep disorders and drug-free pain management utilizing both conventional and alternative medicine at his private practice,
Onyx Integrative Medicine and Aesthetics
, located in Gilbert, AZ. He served as the Director of Medical Operation and Administration at a national substance abuse disorder corporation with 16 facilities across seven states. He graduated from Cleveland University-Kansas City with a Bachelor's of Science in Human Biology, graduating with honors, and holds a Doctorate from The Southwest College of Naturopathic Medicine. He holds licenses in both Arizona and Kansas. Dr. Nichols has given numerous talks to professional organizations, given interviews for newspapers across the United States, and numerous television news interviews with ABC 15/CW 61 in Arizona, Channel 3 in Arizona, and others. Dr. Nichols has appeared in
Cosmopolitan
,
Reader's Digest
,
WebMD
,
Healthline
, and many other health and lifestyle publications.