Adequate sleep is an important part of our mental, emotional, and physical well-being. Why then, is it so difficult for so many of us to get enough of it?
That's a complicated question to answer, but old and worn-out mattresses, sheets, pillows, and blankets could be part of the problem.
These days, it's possible to find bedding to keep you cool if you sleep hot, keep you warm if you sleep cool, or that's designed for comfort no matter what your preferred sleeping position happens to be.
There are also new ways to buy a bed entirely online. We're here to show you what you're missing if you've been slacking on upgrading your bedding, and how new bedding can make a world of difference, beyond just getting a better night's sleep.
The Bedding Boom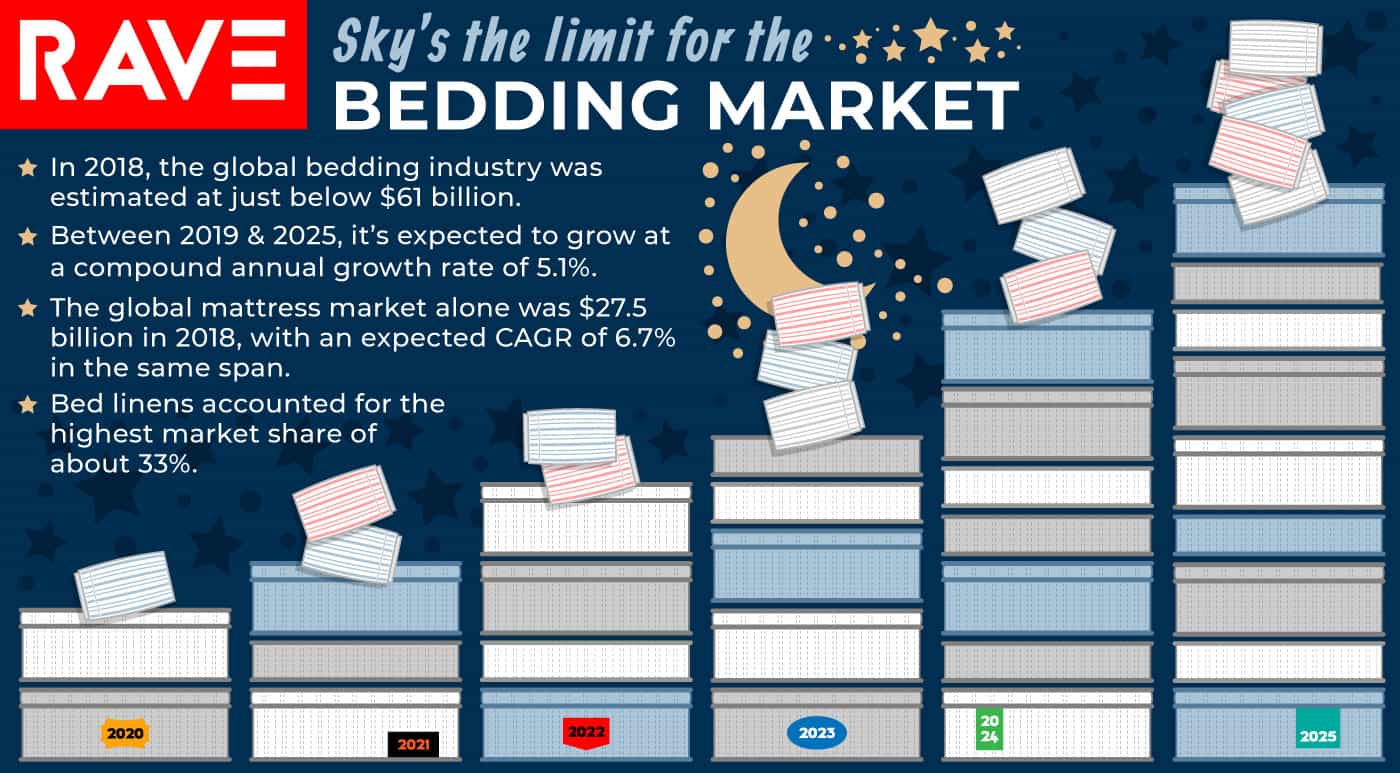 As the housing market has boomed, so too has the market for bedding, as new homeowners furnish their bedrooms or simply freshen up the interior of their recently remodeled sleeping abode.
A rise in homeownership, coupled with an increase in discretionary spending, has helped turn the global bedding industry into a massive juggernaut, with a market size in 2018 estimated at just a little less than $61 billion, according to Grandviewresearch.com. That number is only expected to grow at a compound annual growth rate, or CAGR, of 5.1 percent from 2019 to 2025.
Within the bedding industry, the global mattress market alone was $27.5 billion in 2018, with an expected CAGR of 6.7 percent from 2019 to 2025. But bed linens, including bed sheets, bed covers, pillow covers, and duvet covers, accounted for the highest market share of about 33 percent.
Many factors are fueling this explosion in the industry, including new fabrics, like Egyptian cotton, and a preference for premium linen. People are also more aware than ever of what proper rest can do for our overall health and well-being.
An increase in back problems is also pushing people to pay extra attention to how—and on what—they're sleeping at night.
Further contributing to the bedding boom are product developments like memory foam to help joint pain or the Talalay or Dunlop processes, making firmer and denser mattress foam with a softer texture. The end result is also lighter, with more air pockets between its particles.
A strong market in bedding has also led to an increase in start-ups, like Sheets & Giggles. Launched in 2018, Sheets & Giggles produces lyocell bed sheets made from eucalyptus trees, using as much as 95% less water than regular cotton linen.
Other new brands in the market like Casper, Saatva, and Leesa are posting huge profits with new and innovative products.
Up next, we'll take a closer look inside other factors fueling the bedding boom, broken down into a few overarching product types: products to accommodate certain sleeping styles, products made from new and exclusive materials, and lastly, beds designed to be ordered and delivered entirely online.
The Bedding Boom: Between the Sheets
Earlier we mentioned just a few of the many product innovations driving an explosion in the bedding, mattress, and bed linen market. Here are the innovations propelling this market niche into the stratosphere:
Products to Accommodate Certain Sleeping Styles
Bedding to accommodate your preferred sleeping position is an important part of getting a good night's rest. These days, there are more products than ever tailored to the needs of every sleeping style, from mattresses and mattress toppers for stomach sleepers to pillows for stomach, back, and side sleepers, among many others.
Just as one common example, sleeping on your stomach accentuates arching of the lower back caused by the sinking of the mattress. Sleeping on a mattress that's too hard also causes discomfort for stomach sleepers. Mattresses and mattress toppers provide the support necessary to keep stomach sleepers comfortable.
There are also mattresses designed to keep you cool if you heat up during the night or warm you up if you tend to sweat a lot while you sleep, among many other customizations.
Bedding customized to certain sleeping styles isn't just limited to stomach sleepers, either. There are mattresses for side sleepers and pillows for stomach, back, and side sleepers as well.
New Construction Techniques and Exclusive Materials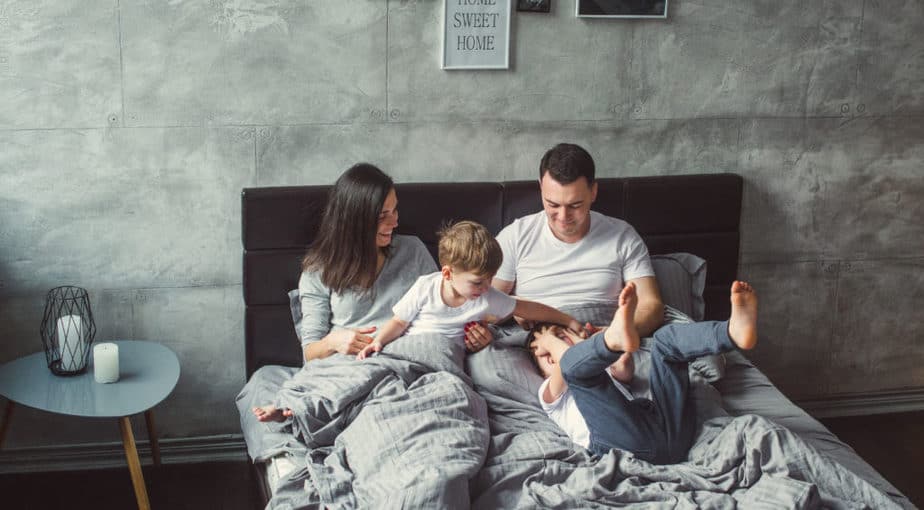 These days, you can find sheets and bedding made from more than just cotton, such as Egyptian cotton, bamboo and premium linen. There have also been advances in synthetic construction materials like memory foam, latex, and gel. In addition, many brands are setting themselves apart with ecologically sustainable construction techniques.
Beds in a Box
Think mattresses are too big and bulky to buy online? Think again. Plenty of mattresses can be delivered straight to your door, bed-in-a-box style. From firmness level to construction materials, beds-in-a-box have it all. A lot of brands even offer a generous trial period so you can try out your bed with confidence. So if you prefer shopping online and you're in the market for new bedding, you're in luck.
How to Shop for the Best Bedding Products
What's clear is that there's no one-size-fits-all bedding. Ready to begin shopping? The benefits of modern bedding are only a click away. Find yours, below:
Best Pillows for Stomach Sleepers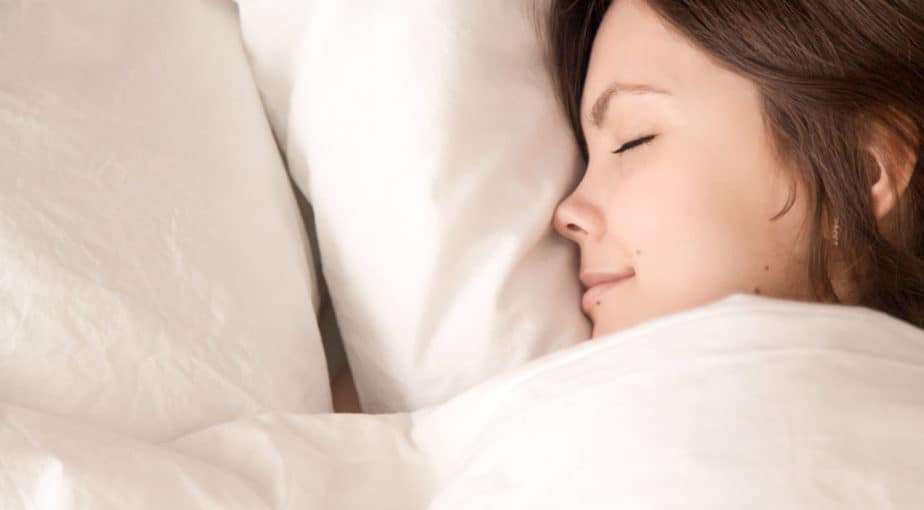 Although stomach sleeping can minimize snoring and sleep apnea, it can be a real pain in the neck. Solve stomach sleeping–induced neck, back, or shoulder pain with this ranking of the best pillows for stomach sleepers.
Best Mattresses for Side Sleepers
Side sleepers also have particular needs for their mattress. The best mattress for side sleepers is right in the middle: not too soft, not too hard. What else do you need to know? Find out in this ranking of the best mattresses for side sleepers.
Frequently Asked Questions About Bedding
Additional questions? From where to buy a pillow to how often to replace your mattress, your most pressing shopping questions are answered below.
From finding the right pillow for the sleeping position you prefer to what your pillow should be made of, this comprehensive article breaks down one of the most pressing questions for a pillow shopper: where to buy a pillow. In this article, you'll find a comprehensive list of the pros and cons of buying online versus in-store so you know you'll be making the best choice.
Besides the fact your pillow should be pillow-y, what else do you need to know about how to buy a pillow? Turns out, a lot. Find answers to all your questions, like which pillow fill is best, how to be sure it's time for a new pillow, and how to buy a pillow based on your preferred sleeping style. If you're wondering how to buy a pillow, you've come to the right place.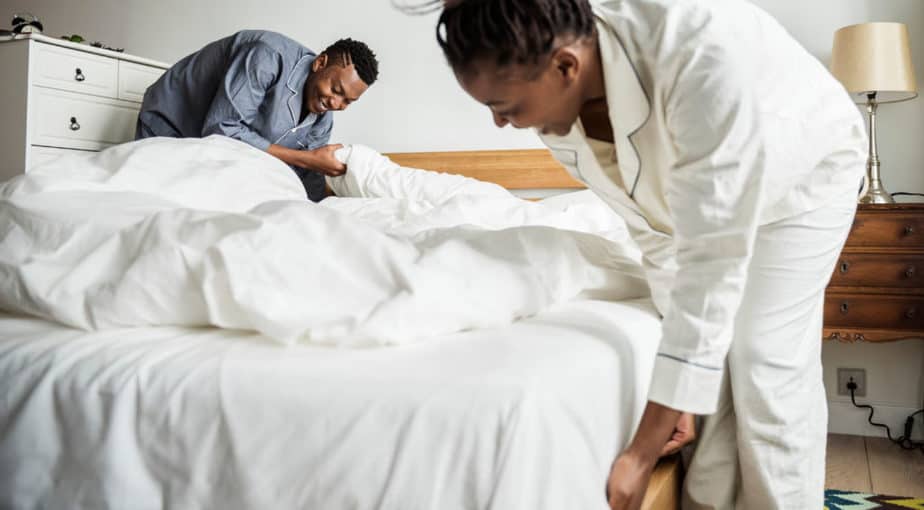 Experts say it's important to replace your mattress once every 8 to 10 years or so. But mattresses are expensive. How can you know for sure it's time to make the investment? From staining and allergy issues to waking up stiff and sore, this article tells you when it's time to say goodbye to your current bed.
If you've decided it's time for a new bed, how do you go about choosing the best mattress for you? This article goes into great detail about how to not only choose a mattress for your favorite sleeping position, but what your mattress should be made of: memory foam, latex, or innerspring. We even tell you how to handle co-sleeping.