Getting your first credit card can help you learn how to manage credit and become financially successful.
We looked at dozens of credit cards available to people who have never had a line of credit before and found the best cards for every credit score.
Try the CardMatch Tool!
Use the CardMatch Tool to find the best first credit card for you! The tool uses a soft credit check, so it won't affect your credit score at all.
When you think of credit cards, you may think about buying things and paying bills. But a credit card is so much more than that. Unlike a debit card or checking account, having a credit card is one of the first steps to building a good credit score.
Even some landlords check credit scores for rental applications. Without credit, you wouldn't be able to rent some houses or apartments, buy a new car, or even get approved for a cell phone line. You are starting your financial life on the right foot by building great credit—starting with your first credit card.
The best way to be approved for one of these cards is to have some form of credit history, such as being an authorized user on a parent or family member's account. Having a co-signer also significantly helps your approval odds. However, with just a security deposit, you can get approved for a secured credit card without anyone's help.
Building excellent credit is a long process, but here are the best first credit cards for you to check out so you can start making progress now.
The First Credit Cards We RAVE About
About Credit Cards
Like all things in life, credit cards can be used for good, or they can do significant damage. Learning how to manage your first credit card is imperative to financial success.
Credit gives you the ability to buy goods or services before making any monetary payment, based on the trust that you will pay it back in the future. Having a line of credit means your lender feels you are likely to pay back your balance.
Credit almost always comes at a cost, which is known as the interest rate. On your credit card bill, your interest rate is called the "annual percentage rate" or APR. That is the extra percentage of money you will have to pay to use that line of credit, based on your total balance. This means that every month your bill is due, you can either pay your bill in full—thus avoiding an interest charge—or pay the minimum amount required by the bank, including the interest charge to carry a balance forward and pay over time.
Nothing in Life is Free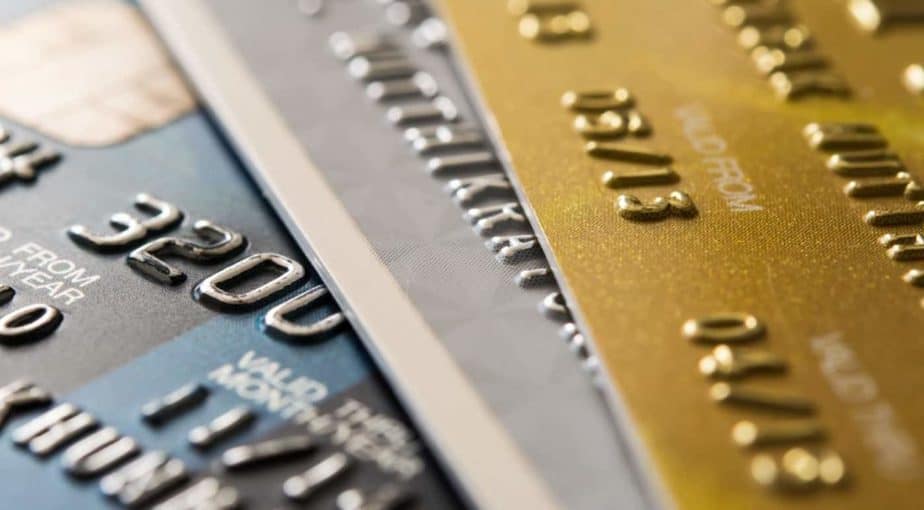 Watch out for that fee! Financial companies make a lot of money from unsuspecting customers through fees and charges.
Some credit cards have annual fees, and almost all have a late payment fee. If you forget to pay your bill by the due date, you're likely to get hit with a late fee that can range from $25 to $35. Put a calendar reminder in your phone to pay your bill or have it set up to be paid automatically to avoid late fees.
Over-the-limit fees are charged if you buy something that throws your balance over your credit limit. Avoid those fees by keeping a low balance, which also helps your credit score.
If you're traveling abroad, foreign transaction fees can cost you a fortune, anywhere from 3% to 5% of your total purchase.
Credit Cards for Good
All reputable lenders check your credit report with one or more credit agencies before approving you for a credit line. But what do you do if there's no history in your credit report? You have to start somewhere!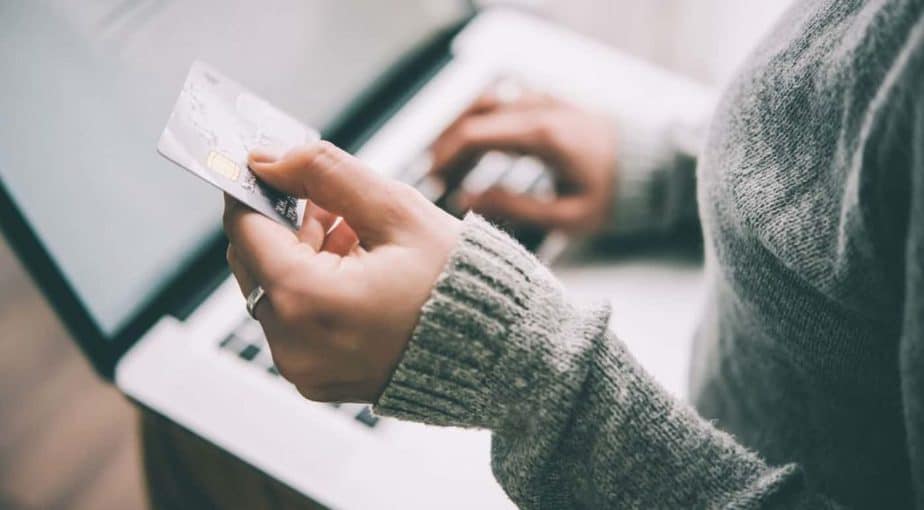 Here is what your first credit card tells lenders about how responsible and financially trustworthy you are:
Payment History: Paying your credit card bills on time every month accounts for 35% of your total credit score; having several late payments hurts it.
Credit Utilization Ratio: How much of a balance you carry across your total credit line each month. This part of your financial history determines 30% of your credit score.
Length of Credit History: Building credit takes time, and you can't make time pass faster. The longer you have a credit card or line of credit open with a good payment history, the more your score rises in this area, which makes up 15% of your total credit score.
Types of Accounts in Use: A credit card is just one type of account and the easiest way to build credit. Student loans, car loans, and mortgages are other types of credit that show lenders you know how to manage payments from different financial products. This makes up 10% of your total credit score. Having multiple accounts also boosts this portion of your credit.
New Credit: Every time you click on that apply button for a credit card or credit line, lenders make a hard inquiry on your credit report. Hard inquiries tend to lower your score, albeit only temporarily. Hard inquiries in your credit file make up 10% of your total credit score. Soft inquiries, like a landlord or insurance company checking your credit, do not affect your score.
Add up all these factors, and you come up with a credit score ranging from 300 to 850. Then, based on your score, lenders can determine how high your interest rate will be.
Tips for Getting Approved for Your First Credit Card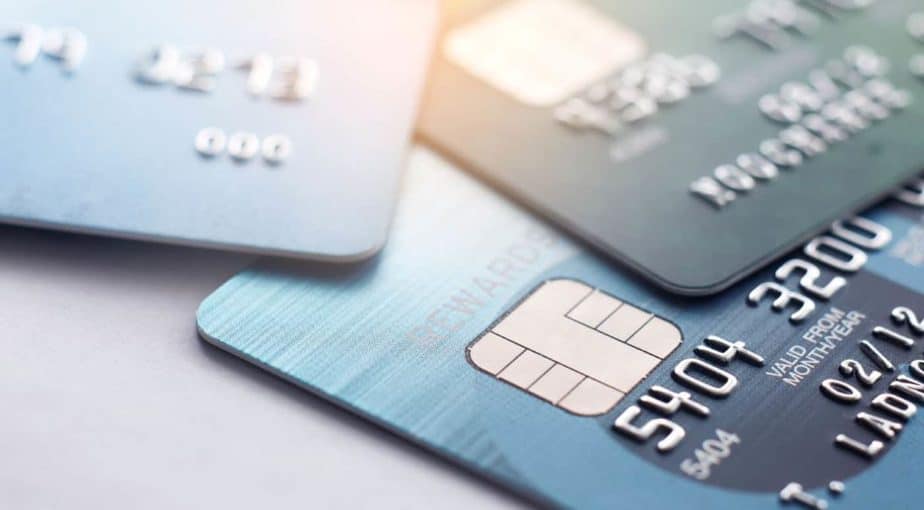 Become an authorized user. The easiest way to get approved for a credit card is having an existing credit history thanks to being an authorized user on mom or dad's credit card. Being an authorized user means you get to use the credit line, but the primary cardholder is responsible for payments.
Get a co-signer with great credit. You are responsible for all payments—if you can no longer pay, the co-signer becomes liable for those payments.
Don't apply for a million credit cards at once. Every time you apply, a hard inquiry shows up on your credit report and can lower your score.
Methodology
With dozens of banks offering you credit cards with so many different terms, it's hard to narrow it down to one for which you're actually eligible. We looked at all the credit cards geared towards first-time borrowers and came up with this top nine list.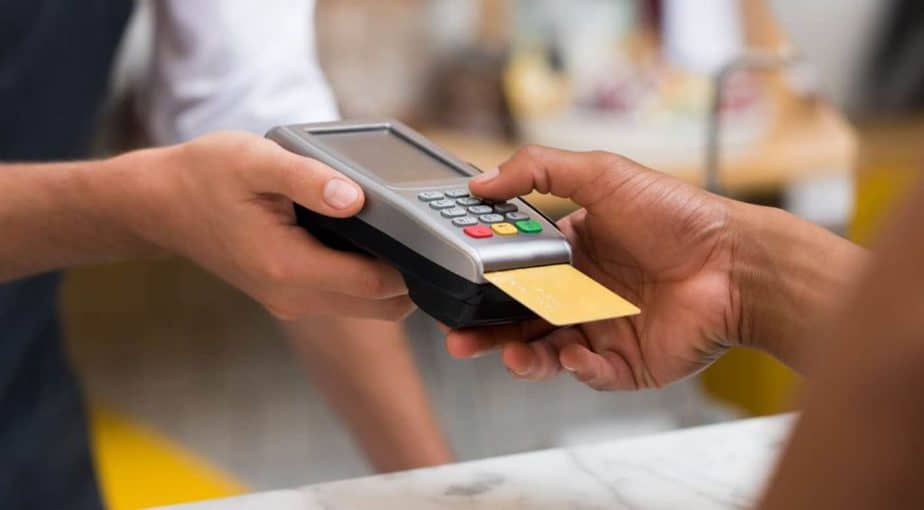 We created a robust scoring system based on value, perks, and ease of acquisition. Our methodology was based on a weighted score of these factors:
Value for interest rate charge
Secured vs. unsecured
Size of security deposit
Ease of access to credit
Rewards
Then, we took an average of those scores for a final metascore and built our ranking from there.
The Best First Credit Cards
1
Capital One Journey Student Rewards
The Journey Capital One Card is a great starter if you have a limited credit history. You don't even need to be a student to apply. Starter cards don't usually have rewards, but the Journey card gives you 1% cash back on all purchases, boosting it to 1.25% if you pay your bill on time every month. There's no annual fee and you don't have to put down a security deposit.
One disadvantage is that the interest rate is nosebleed-level high. Typical interest on the Journey card is 26.99% variable APR on purchases—that's over a quarter you have to pay extra on your total balance if you don't pay it entirely by the due date.
This is a great first credit card to have a low balance and limit, because the 26.99% purchase APR rate will eat up your credit fast if you don't pay the bill before it's due.
Pros
No security deposit
1% to 1.25% cash back
Not restricted to students
2
Bank of America Travel Rewards for Students
The Bank of America Travel Rewards for Students card is a very good first credit card thanks to a solid sign-up bonus, no annual fee, and generous rewards. Because it is a card for students, you can still be approved without much credit history.
You will earn 25,000 points after spending $1,000 in the first 90 days of account opening, which is worth $250. Every dollar you spend on the card earns 1.5 points, which is great for a beginner-type card. All of your rewards can be used for travel statement credit, making your next summer break trip easier on the wallet. Hotels, flights, rental cars, and many other travel costs count as travel, so you could potentially cover your entire trip with this card.
The card also has a 0% APR intro offer for 12 billing cycles on purchases and no foreign transaction fees for when you are out of the country. You will also be able to stay on track with a free monthly FICO score. Just make sure you know when the 12 billing cycles end for the intro APR offer, as your interest rate will jump up to 14.99% to 22.99% based upon your creditworthiness. You should really consider this card for your first credit card!
Pros
No annual fee
Generous sign-up bonus
0% APR for 12 billing cycles
3
Deserve EDU Mastercard for Students
The Deserve EDU Mastercard is a great option for your first credit card, particularly if you are a student. This card has a ton of benefits that many other student or first-time credit cards don't feature.
Let's start with one of the most unique features: free Amazon Prime student membership for a year. You read that right. This card provides you with an Amazon Prime student membership and everything that it entails, like 2-day shipping for your supplies and endless streaming for after your crazy finals week. This alone is worth $59, which is awesome for a no–annual fee card.
You will also get 1% cash back on your purchases, which is pretty good for a starter card. It does have a bit of a high APR for a student card, but that shouldn't be too much of a problem if you pay off the card in full each month. You can also be an international student and be approved for this card with a social security number.
You won't pay any international transaction fees, which can be great for your spring break or summer trips out of the country. If you are a student, you should seriously consider the Deserve EDU Mastercard for Students.
Pros
Amazon Prime Student membership
No annual fee
1% cash back
Cons
High APR for a student card
The BankAmericard is a great secured credit card, which means you will need to put some cash down as a deposit to get it. The amount you put down as a deposit will then be equivalent to your credit line. You will be required to put down a minimum of $300, but you can put down up to $4,900.
If you are responsible and make your payments on time for 12 months, you could potentially be eligible to have your deposit returned and the card changed to an unsecured credit card. This card has no annual fees, but it does have a quite high variable APR. The card does have a 22.99% variable interest rate, so you won't want to carry a balance from month to month.
Pros
Low minimum deposit
No annual fee
Cons
Requires a security deposit
High variable APR
5
Green Dot primor Visa Gold Secured Credit Card
This Visa secured credit card issued by Green Dot made our top nine list for an incredible feature: It has a 9.99% fixed interest rate on purchases! For a first credit card, an APR this low is typically unheard of. As a secured credit card, your credit line is the amount of collateral deposited into a Green Dot savings account, which can be as low as $200 and as high as $5,000.
Green Dot does not apply penalty interest rates for late payments, and there is no minimum credit score required to apply.
There are minimal downsides to this card, one being a $49 annual fee. The company can also impose limitations on the use of your account for security reasons, like limits on the total number of all transactions, types of transactions such as purchases or cash advances, the total dollar amount of transactions, or the nature of the transaction, like an online purchase, even if you have credit available.
Pros
Really low APR
No minimum credit score
Deposit earns interest
Cons
Annual fee ($49)
Requires collateral
May have restrictive limits
6
Capital One QuicksilverOne Cash Rewards Credit Card
The Capital One QuicksilverOne card is another version of the famous Quicksilver card that caters to people with no credit or bad credit. It's a great first card if you are new to the U.S., a student, or if you have defaulted on a loan before.
A major pro of this card is definitely the unlimited 1.5% cash back on every purchase. Also, since it's a starter card, the bank may give you access to a higher credit line after you've made your first five payments on time. Another perk for a great starter card: no security deposit required.
The downsides of this card are a $39 annual fee, a high 26.99% variable APR on purchases and balance transfers, and no introductory offers.
Pros
Ideal for those new to the U.S.
Unlimited 1.5% cash back
No security deposit needed
Cons
Sky-high APR
No intro offers
Annual fee ($39)
7
OpenSky Secured Credit Visa Credit Card
Capital Bank's OpenSky Secured Visa card made our top nine best first cards list because they don't even need to check your credit to approve you! As a secured credit card, your credit limit is defined by your refundable deposit, which can be as low as $200 and as high as $3,000. A great perk of this card is the relatively low purchase APR of 17.39%.
The downsides to this card are minimal, like a small $35 annual fee and no access to balance transfers. You also don't need a checking account to fund your security deposit. You can pay the security deposit to the bank through other methods like Western Union or money order.
Pros
No credit check required
Relatively low APR
Limit can be as high as $3,000
Cons
Requires a deposit
Annual fee ($35)
No balance transfers
8
Capital One Platinum Credit Card
The Capital One Platinum card is a great first credit card that does not require a security deposit. It's geared toward people with no credit, those new to the U.S., students, and for those who hurt their credit already.
This is a no-gimmick first credit card with a few pros, like no annual fees and access to a higher credit line after making the first five payments on time.
There are a few cons to this card, but none make or break the deal. First, at 26.99%, the interest rate is high for purchases and transfers. As an unsecured credit card, the bank checks your credit report to approve or deny your application, but Capital One gives you the option to prequalify for one of their cards without checking your credit report first. Lastly, this card unfortunately does not provide any rewards or introductory offers.
Pros
No deposit needed
No annual fees
Credit line increases possible
Cons
Very high APR
No rewards or intro offers
May require a credit check
9
Credit One Platinum Visa Card for Rebuilding Credit
The Credit One Platinum Visa credit card tops off our list of the nine best first credit cards. This credit card is a little gimmicky, but beggars can't be choosers when you have no credit or hurt your credit already. They do give you automatic account reviews for credit line increase opportunities, but one strange feature is that you don't know the annual fee amount until you apply for the card.
The pros of this card are 1% cash back rewards on select purchases, according to the company's terms, and free access to your monthly Experian credit score.
The downside is the gimmicky rewards feature. For example, you qualify for one of Credit One's six cash back rewards programs based on your creditworthiness after you submit a prequalification request. Another downside is the typically high APR rate for starter cards, between 17.99% and 23.99%, based on creditworthiness. Finally, the biggest downside is that, according to Credit One's terms, the annual fee for their Visa credit card is $0 to $95 for the first year, then $0 to $99 after that.
Pros
1% cash back on some purchases
Access to credit line increases
May qualify for other rewards
Cons
Variable annual fee
Relatively high APR
Inconsistent rewards
Related Rankings
Why should I get a credit card?
There are many reasons why getting a credit card can help you. It helps you build a credit history, which is the first step to becoming financially independent. By using a credit card, you learn how to manage your finances and better budget for bills. By using a rewards credit card like you would a debit card and pay the bill prior to its due date, you will earn tons of rewards and pay nothing in interest.
It's basically like getting free money from the bank just for using your card. A debit card can't do that. But make sure to pay the full bill before it's due or you'll get hit with a finance charge.
Am I going to drown in debt by getting a credit card?
You can easily fall into a debt trap by having a credit card, but it's important to have one to learn how to avoid falling into that trap. You can stay away from the debt trap by having a low first credit card limit, like $300. It's not a lot of money, but first credit cards tend to come with high interest rates above 20%. If you don't pay your bill in full before the due date, interest can build up and you'll end up paying more in interest to the bank than the actual purchase you made.
Paying only the minimum payment is the easiest way to fall into the debt trap, so try to avoid it unless you're super tight on cash for the month. It's a myth that carrying a balance on your credit card is good for your credit—it's not. In fact, having a balance of 30% or more of your credit line hurts your credit score. Try to pay the full bill or at least double the minimum payment every month to pay down your credit card sooner and pay less in interest.
What's the difference between a secured and unsecured credit card?
A secured credit card is backed by collateral, meaning your credit line is the amount you pay the card issuer to give you a credit card. It's the best way to go if you don't have a credit history, because if you can't pay it back for any reason, the bank has that amount to avoid a loss.
Lenders don't know if you will be able to pay your bills on time or at all, so a secured credit card gives them less to worry about. And just like a regular, unsecured credit card, you still have to pay your bill every month or get hit with an interest charge.
Why shouldn't I apply for many credit cards to get one?
Every time you apply for a credit card, you get a hard inquiry on your credit report because lenders need to check your score to see how risky of a borrower you are. A higher credit score means you're a low-risk borrower. A low credit score means you either have a limited credit history or you don't manage your money well, making you a risky borrower.
These hard inquiries make up 10% of your total credit score. If you apply for five credit cards and get approved for one, your credit score lowers temporarily. However, if you apply for those five cards and don't get one, it really hurts your score. That means you now have five hard inquiries on your credit report that will stay there for two years until they fall off.
The best thing to do is search for a card for which you have the best chance of being approved and apply for it. If you're seriously scared of being denied a credit card, go for a secured credit card on your first try.
What are the best first credit cards?
The Green Dot primor Visa Gold Secured Credit Card has a fixed interest rate of 9.99%, which is the lowest APR available for people with no credit. This card is highly recommended for a first-time credit card holder because if you stumble in managing your balance and payments, the low interest rate won't bankrupt you. It's also a secured credit card, so you have collateral to pay your balance if an unforeseeable emergency doesn't allow you to pay your credit card bill.
The Capital One Journey Student Rewards card is another great first credit card and, despite the name, you don't have to be a student to get it. This card has a high interest rate of 26.99%, which means if you forget to pay your bill, your total balance will rise by 26.99%! If you know how to manage your credit balance, this card is a great starter card because it has rewards. Get 1% cash back and even boost it to 1.25% if you pay your bill on time every month.
RAVE Recommends
Now that we've got you thinking about your financial future, take a moment to check out if one of these products would be a great first step for you:
CardMatch Tool: We know, we keep telling you about this. We really recommend it! Getting prequalified for credit cards is a big deal and a great service!
Bank of America Travel Rewards for Students: One of the best starter cards with a generous sign-up bonus and travel rewards to use toward your next trip.
Capital One Platinum Credit Card: Capital One is another great credit card provider. Check out which card you qualify for without a hard inquiry on your credit report here.
Patrick Beckman
Patrick Beckman is the Contributing Finance Editor for RAVE Reviews. Leveraging his educational training in engineering, Patrick has developed his own consumer finance strategies for household saving and credit card optimization. A centerpiece of his approach is his Travel-for-Free philosophy: Decide where you want to travel and what you want to do, and then reverse-engineer your credit card sign-ups and bonuses in order to travel to and stay in your destination of choice for free.