We recommend products based on unbiased research from our editorial team. We may receive compensation if you click on a link.
Read More.
Here's why we did a ranking to find the best socks…
Step 1: Pull out the sock drawer from your dresser.
Step 2: Dump the contents out onto your bed.
Step 3: Match up all of the socks. Throw out any that don't make a pair.
Step 4: Inspect what's left: Toss out (or give away) any socks that have holes or are generally worn through.
If you're like us that probably leaves you with a total of maybe six pairs of socks–not even enough to last a full week! Not to mention that at least one of those pairs shows your ankles (they're for running or when wearing loafers); one pair is super-duper thick for that one time we went hiking in the snow; and, well, I don't really want to wear those dressy pair of argyles with my sweet new Nike Air Force 1s. (Only Russell Westbrook can pull that off!)
Face it: It's time to buy some more socks. Now, don't just go out there and buy some generic white tube socks. You need different socks for different purposes. That's exactly why there are so many damn options out there!
We've made it easy for you to find all of the socks you'd ever need for any purpose all in one place. Just follow in our footsteps…
What are the Best Socks?
To find the best socks we spent hours online checking out the most popular socks with the very best reviews. We consulted with folks in the world of fashion, the world of sports performance, and with folks who spend the majority of their day on their feet for work. It's incredible how much the socks you wear can impact your comfort level during a particular activity or throughout the day, almost as much as the shoes you choose to wear.
But, it's not just about comfort. The socks you choose to wear also say a lot about your style. With them, there is an opportunity to make a statement without going over the top–to say a little bit about yourself, to hint at some playfulness–even if you're wearing a conservative suit.
We put together a list of the top socks for a variety of uses and tested nearly 20 pairs to find the very best in each category. We wore some with our favorite pair of Alden shoes in the office. We tried out different socks while running Pre's Trail in "Track Town USA". We even tested some while travelling to see how they held up (and smelled!) over repeat uses between washings.
There are loads of options out there for socks, each with their own unique features, fabrics, and looks. As such, we reviewed and ranked options for men's socks in 6 different categories (plus, at the end, there's a section for related recommendations with some niche socks meant for very specific uses and other products you might consider when shopping for your next pair of socks):
THE MENS SOCKS WE RAVE ABOUT
The criteria we used to rate each category were:
Fit: Socks come in a variety of sizes, shapes, and length—all of which come into play depending on intended use, occasion, and the type of shoes and clothes you're wearing.
Material: When it comes to the fabric that socks are made of, you've got everything from premium fabrics (like cashmere and egyptian cotton that you find in some dress socks) to performance fabrics (like merino wool) to even silver filament, which you find in the American Trench Silver Crew sock.
Comfort: Just as important as how comfortable the shoes are that you're wearing is how comfortable your socks are: support/cushion, temperature, moisture, staying in place —these are all things to consider in what will be the most comfortable pair of socks.
Value: How much are you willing to spend on your socks? Let's just say: if you've only been buying cheap tube socks and Gold Toe dress socks your whole life, you don't know what you're missing out on. For a few extra bucks per pair, you'll find you have to buy socks less frequently and your feet will be happier.
Appearance: Dorky looking socks can ruin an otherwise good looking outfit. Don't be that person. Find some sharp looking socks that are sharp but not super boring.
Everything You Need to Know about Socks
What are the best socks for sweaty feet?
Some of us are more prone to sweaty feet than others. But, given the right amount of activity, we're all going to experience damp feet at one time or another. This can lead to discomfort or even off-putting odor, but it's totally normal. Fortunately, sock makers realize this, and they've made strides in mitigating this common problem with myriad features and fabrics. For everyday/dress socks, we like Mr. Gray socks that use Coolmax® Technology yarn to keep your feet cool and dry. For running, we swear by the Thorlo Experia® sock, which incorporates Thor-Wick® cool fiber in strategic places throughout the sock.
How to get rid of smelly feet?
See above. Sweaty, damp feet lead to smelly feet. So, to minimize odor, you've got to minimize moisture. In addition to finding the right socks and shoes that are breathable, there are some tools out there that can help minimize sweaty, stinky feet. In addition to good ol' Gold Bond powder–just like pops always used–try out a multi-day antiperspirant like ZeroSweat or Carpe Antiperspirant Foot Lotion. Note: if you're going sockless, which we don't recommend with the great no-show socks that are out there now, you absolutely have got to put some powder in your shoe before you put your bare foot in there. Check out our favorite foot powder in the related recommendations below.
It seems so silly, but absolutely DO NOT put your nice socks in the dryer. Hang dry those puppies. Good socks should be washed in cold water, given a gentle squeeze (don't wring 'em out aggressively), and left out to dry. This way, when you reach into your sock drawer next time, you won't pull out a pair of socks that look like they're meant for a toddler.
Compression socks press tightly (but comfortably) against your legs and feet to promote healthy blood circulation in those areas. This, in turn, minimizes potential swelling, cramping, and muscle fatigue. As such, common uses for compressions socks include athletic activities, flight travel, and folks with health conditions like diabetes or those prone to varicose veins. Additionally, anyone who works on their feet a lot, like nurses, see a lot of benefit by wearing compression socks.
When is it OK to wear no socks?
Depending on the type of shoes you're wearing (examples include: low-top sneakers like Chuck Taylors or Vans, boat shoes like Sperry's, and nice loafers like G.H. Bass Weejuns) it is definitely a stylish look to show some ankles. In this case, certainly it would be okay to nix wearing socks. However, wearing socks really cuts down on the likelihood of moisture/odor, so we highly recommend sporting a good pair of no-shows (like the Mr. Gray Invisible Sock) for these occasions. But, never, never ever, wear socks (even no-show socks!) with sandals or (God forbid) flip-flops.
How many different pairs of socks should I own?
Regardless of how often you do the laundry, you need enough socks for at least one fresh pair for every day of the week. Similarly, you need a fresh pair of altogether different socks for everytime during the week you're active: running or working out. And, don't forget to throw in a handful of thicker socks for boots. For most folks, this means there should be at least a dozen different pairs of socks in your drawer.
Best Dress Socks
Once you try socks made with fabrics like extra long staple PIMA Cotton, you'll be so spoiled it'll be hard to go back to any plain, ol' sock.
Our favorite dress socks have everything you could wish for to support you during work, meetings, or just looking fly while you're out and about. They have cushioning in all the right places (specifically the heel, toe, and foot bed). Furthermore, Heshi knows the dreaded feeling of your sock sliding down your leg, and doesn't want you to have to look like you're playing footsie with yourself trying to hoist your sock back up. That's why they created the Stay Up technology to keep your sock in place.
Lastly, they have stripes and patterns galore! Check out their selection and find the right amount of stripes and colors for your lifestyle.
Honorable Mentions
Mr. Gray 3M Reflective Ink Printing Sock ($46)
We love these for the bike commuter! Slick socks for the office with an added flash of visibility for a little more safety on your way to and from work.
Shop Mr. Gray 3M Reflective Ink Printing Sock
Brooks Brothers Houndstooth Crew Socks ($25)
These solid dress socks are made in England with 100% cotton.
Shop Brooks Brothers Houndstooth Crew Socks
Nice Laundry Personal Edition: Luxe ($45 for 3 pairs)
Not too shabby of a price for 3 pairs of quality dress socks personalized with your initials. We recommend the "Classic" style monogram.
Shop Nice Laundry Personal Edition: Luxe
Gold Toe Over-the-Calf Socks ($17 for 3 pairs)
These budget dress socks have been a go-to for ages. They'll get the job done for a cheap buck, but are supremely boring, and a bit too constrictive around the calf.
Best Novelty Socks
Founded in 1979, Alynn first rose to fame with their lighthearted, tongue-in-cheek tie designs. The brand quickly grew to include silk scarves, cufflinks, bow ties, and, of course, socks.
Alynn's line of socks are made with a super-comfy blend of 78% carded cotton, 20% nylon, and 2% spandex. They're available in men's sizes 7 through 13. (Many patterns are available in women's sizes, too.)
Take your pick from a wide range of inventive designs, including "But First, Coffee" (featuring coffee beans and mugs), "Tip the Scales" (perfect for any aspiring lawyer or legal professional), and "Sushi Addict" (who doesn't want to declare their love for nigiri on their socks?). In addition to these novelty patterns, Alynn socks are also available in some tamer variations, including Argyle Assassin and Virtuoso Stripe.
Best Boot Socks
We couldn't just pick one winner for best pair of boot socks because, well, there are reasons why you'd wear different kinds of boots–and with different kinds of boots, it's better to have different kinds of socks! As such, we decided to pick a winner for best hiking boot socks, best work boot socks, and best everyday boot socks.
1
Darn Tough Hiker Micro Crew Cushion Socks
Based out of Vermont, Darn Tough ensures that every sock that leaves the factory is of the highest quality. Their Micro Crew Cushion socks have the perfect combination of features for an ideal hiking sock. Made of moisture-wicking merino wool, these socks will keep you feet dry. The fabric is also naturally antimicrobial (which helps minimize odor). Overall, these socks are extremely comfortable with just the right amount of cushion, keeping your feet cool in the heat, but nice and warm in the cold! The perfect sock for hitting the trails!
2
Wigwam General Contractor Socks
The Wigwam General Contractor socks feature many of the same benefits as the Darn Tough hiking sock with moisture-wicking, odor control, and strategic placement of padding. For a pair of socks that you might wear everyday during the workweek, what we really like about 'em is their price: you're getting an excellent pair of socks at a good price, and they'll last longer than just about anything else out there.
Boots aren't just for working anymore! Increasingly, work boots (and even hiking boots, like these Danner Jag boots) are becoming more fashionable. Guys are wearing 'em with their favorite pair of selvedge jeans (we like these Sugar Cane 1947s, btw) and slick tops like a Lady White Co. t-shirt. As such, it's appropriate to wear a proper pair of socks that are equally fashionable and not some worn-through pair from that ski trip you took three winters ago. Beyond a doubt, our favorite are CHUP socks out of Japan. They're brilliantly made with colorful, striking patterns that remain masculine. CHUP makes a cotton-heavy pair that's better for warmer weather and a wool-heavy pair that's perfect for keeping your feet nice and cozy when walking through snow-filled sidewalks.
Honorable Mentions
Danner Hunt Lightweight Synthetic Crew Insole ($16-$30)
Solid socks made for a variety of uses, pick up a pair to try out when you find yourself buying some new boots!
Best Athletic Socks
Thorlo Experia Multi-Sport Socks
Whether you're running a marathon, playing a pickup basketball game, or sweatin' it out in spin class, you want to be performing at your peak. In just about every athletic activity outside of a pool, your feet and legs are arguably the most important parts of your body when it comes to performance. So you gotta treat 'em right! A lot of folks put a lot of thought into what shoes they buy, but not enough attention is paid to socks. And, you can negate the benefits of a good pair of shoes with some shitty socks.
While you can find a lot of socks made solely for particular sports, these "Multi Sport" socks from Thorlo are good for just about anything. These puppies are so dang comfortable. Not only do these socks achieve all the things you'd expect from a quality athletic sock by keeping your sweaty feet nice and dry, but also they have these mini cushions in just the right spots so that it feels like the bottoms of your feet are standing on lil' cloud puffs while you're slamming that medicine ball into the ground like a beast.
Honorable Mentions
Smartwool PhD® Outdoor Ultra Light Mini Socks ($16)
We like that these have a bit of a higher ankle covering and are made with merino wool, arguably the best natural fabric for breathability and moisture control.
Shop Smartwool PhD® Outdoor Ultra Light Mini Socks
Under Armour Resistor III Lo Cut Socks ($22 for 6 pairs)
Great budget athletic socks with odor and moisture control features and they're awfully comfy to boot.
Best No Show Socks
Mr. Gray Melange Invisible Socks
No show socks give you the ability to pull off that oh-so cool, laid back look of wearing shoes without socks. This is a classic style statement that's been around for a long time. Just check out ol' Steve McQueen sportin' the no sock look way back when!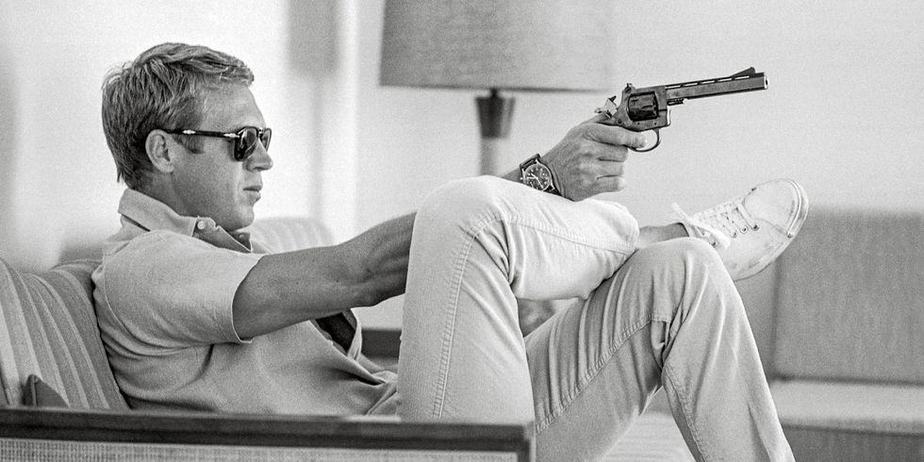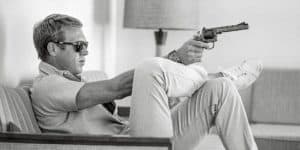 My goodness… What. A. Supreme. Bad. Ass.
Okay, back to socks.
Chances are Steve McQueen wasn't wearing any no show socks in this photo… but, if Mr. Gray Invisible Socks were around back then, he sure as hell would be!
The perfect name for the perfect no show sock, the Invisible Sock by Mr. Gray is truly invisible. When you're wearing these puppies with your low profile shoes nobody but you will think you're wearing any socks. And, meanwhile, your feet will be cool, dry, and blister-free. And, best thing of all: unlike most no-show socks, these will stay on your feet nice and tight.
Honorable Mentions
Bombas Cushioned No Shows ($12)
These no shows have a bit of cushion which is nice for some added support, and they're at a better price point than the Mr. Gray Invisible sock.
Best Everyday Socks
American Trench Silver Crew Socks
What you want more of in your sock drawer than anything else are plenty of pairs of good, all-around socks that can be a go-to for any look or any situation.
The American Trench Silver Crew socks are exactly that.
These wonderful socks are available in a rainbow of different colors and will look sharp whether you dress 'em up or dress 'em down. They're called the "Silver Crew" sock because they're literally made with silver filament. How cool is that?! The silver embedded in the threads of these socks in strategic areas kills bacteria and mitigates odor and moisture issues that are otherwise commonplace. These might seem to be a high price point but they're so well-constructed (here in the USA!) they'll last longer than any other sock–saving you money in the long run.
Not only that, but you'll be able to tell your friends that you're such a baller you only wear socks that are made of precious metals! (Don't really tell your friends that.)
Side note: One other thing about American Trench… They make the Kennedy Luxe Athletic sock, which is the only long sock we'll endorse for wearing with shorts.
Honorable Mentions
Falke Airport Socks ($20)
Called "Airport" socks, it makes sense that these socks are ideal for travel. They feature a super comfortable "skin kind" cotton layer on the inside, while the outer layer is made of merino wool to facilitate breathability and moisture control.
Mack Weldon Extended Crew Sock ($15)
Solid, no-frills socks at a good price made by the maker of some of our favorite boxer briefs. Pick up a pair to try out when you get some of their AIRKNITx boxer briefs!
Shop Mack Weldon Extended Crew Sock
Stance Butter Blend™ Socks ($14)
These are super-duper soft and comfy and a bit more playful in style. Stance has a huge selection of fun and wacky designs like a Star Wars collection and even ones inspired by Basquiat.
Best Compression Socks
Physix Gear Compression Socks
The basic idea behind compression socks is that wearing socks which compress against your legs and feet help to promote healthy blood circulation in those areas. This, in turn, minimizes potential swelling, cramping, and muscle fatigue. As such, common uses for compressions socks include athletic activities, flight travel, and folks with health conditions like diabetes or those prone to varicose veins. Additionally, anyone who works on their feet a lot, like nurses, see a lot of benefit by wearing compression socks.
We like the Physix Gear Compression socks compression socks because they are well made, comfortable, durable, and, unlike many other compression socks, these are actually easy to put on and take off. These aren't the most fashionable socks out there, but that's not why you're wearing them. These serve an important purpose, and it's one time we'll endorse sacrificing style for comfort!
And, don't just take our word for it! Check out how many positive Amazon reviews there are for these!
Honorable Mentions
LIFT 23 Atacama Performance Crew Socks ($15)
Loaded with features to make for an excellent all-around sock, these are chock-full of all the features you'd want out of a sock. Described by the manufacturer as a "tactical compression" sock, these comfortably compress around your feet and legs to ensure zero slippage–and, you won't have to look like a total dweebus when you wear 'em either.
RAVE Recommends
Make sure to check out these related RAVE recommendations:
Foot Sense All Natural Foot & Shoe Powder ($15): If you do decide to sport some shoes without wearing socks, make sure you put some of this stuff in your shoes first before you slide your feet in!
Plantar Fasciitis Compression Sleeves ($17): If you suffer from plantar fasciitis or another painful foot ailment, folks absolutely swear by these.
Sneaker Balls ($10 for 3 pairs): Remember these?! They still make 'em and they still work! We like to put them in our gym lockers where our sweaty shoes have to dry out in a confined space.
Gatorade Water Bottle ($5): When you're sweatin' like a maniac, you've got to stay hydrated. Make sure you've got a reusable water bottle. But, no need to break the bank. We like this classic for only five bucks.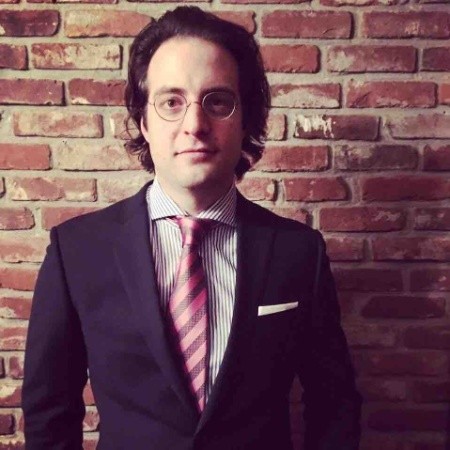 Thomas Pettus-Czar
Thomas Pettus-Czar is the owner of The Barn Light in Eugene, OR. He loves good drink, modern architecture, a suitable haberdashery, and running a perfect pick and roll.