Out on a date or at work, in the countryside or the city, you want to feel and look good.
You also want to smell good, so having a good cologne is a must. Our choice for the best cologne for men from an independent fragrance maker is Maison Francis Kurkdjian's Grand Soir. This alluring and rich cologne has an amber overtone that lasts all day. Our choice for the best cologne for men from a fashion house is Tom Ford's Tobacco Oud. A rich and rugged scent, Tobacco Oud will definitely get you attention from your significant other!
Part of getting dressed up to go out on the town – whether with friends, or on a date with your significant other – includes finding the right cologne to complement your outfit. And, let's be clear: Using cologne is not a new thing. In fact, humankind has been making sweet-smelling perfumes and colognes for a very, very long time.
Today's fragrance makers evolved the art and science of cologne making to such an extent that they can create layered and sophisticated scents that were simply impossible to make back in the day. With top, middle, and base notes, colognes are sophisticated mechanisms for exuding style and projecting yourself into the world.
Given the sophistication and refined process of making a quality cologne, they can get pretty expensive. And, with literally thousands of fragrances to choose from, how do you find the best one for you? That's where we come in! We spent hours researching online, consulted numerous experts in the field, and even tried some of the products ourselves to compile this ranking just for you.
The Cologne We RAVE About
Best Independent Fragrance Maker Cologne: Grand Soir
Grand Soir from Maison Francis Kurkdjian is our pick for the best cologne from an independent fragrance maker. Great for wearing out at night, this luxurious amber scent exudes masculine sexuality and confidence.
Read Full Review
Shop Grand Soir
Best Fashion House Cologne: Tobacco Oud
Tom Ford's Tobacco Oud is our winner for the best fashion house cologne. A very masculine scent, Tobacco Oud will definitely draw the attention of those around you.
Read Full Review
Shop Tobacco Oud
Let's face it, the human body is beautiful, but also funky. It's not like modern humanity has only recently figured that out. In fact, humans have been making perfumes or fragrances for thousands of years. 
Ancient aromatics
The earliest known creator of perfume is traced to Mesopotamia, where a certain Tapputi made pleasant-smelling scents from oil, flowers, and other aromatics. She is mentioned on a cuneiform tablet dated to around 1200 BCE, which also describes the science of distillation in writing. That's right, before we refined alcohol, we needed to get our smell right!  
There is also evidence of the practice of distillation and the creation of perfumes in the Indus River Valley in modern day India and Pakistan that goes back even further, perhaps even to the fourth century BCE.
The practical use of such fragrances was generally limited to religious ceremony or as part of the royal apparatus that often marked local rulers. The significance and presence of perfumes is also evidenced in sacred Hindu texts and the Hebrew scriptures. 
Medieval meddling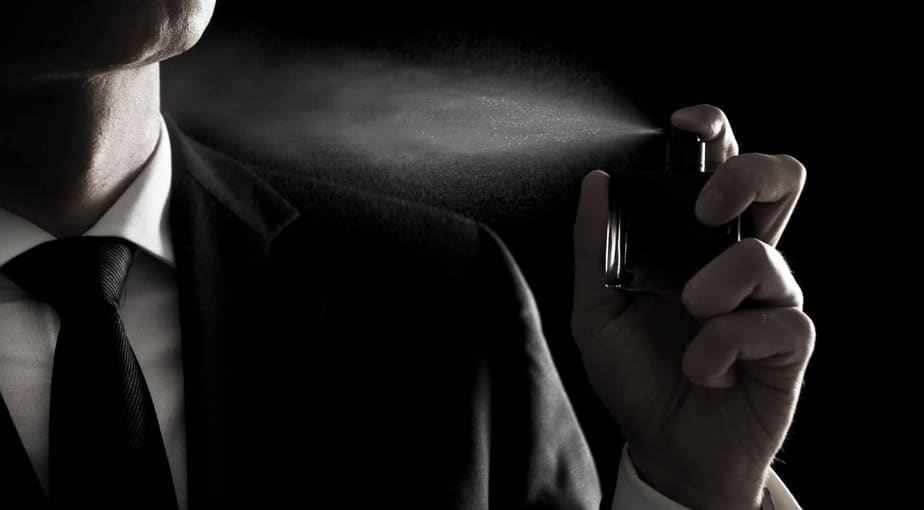 In the medieval period, Arab intellectuals began to experiment and refine distillation techniques to create sweet-smelling perfumes. Several manuscripts from this period devoted to the art have survived. One of the most renowned comes from the famous Arab chemist Al-Kindi, titled Book of the Chemistry of Perfume and Distillations, which contains over 100 recipes for fragrances as well as descriptions of numerous methods for making perfumes. 
The famous philosopher and theologian Ibn Sina (or Avicenna) was also quite a chemist as well, having developed a method for extracting oils from flowers through distillation. 
Early Europe
The 13th century was an important moment for the encounter between Christians and Muslims, providing an exchange of ideas along with conflict. During this period, the Greek philosophical tradition was reintroduced into the Latin-speaking west through translations by Arabic-speaking scholars.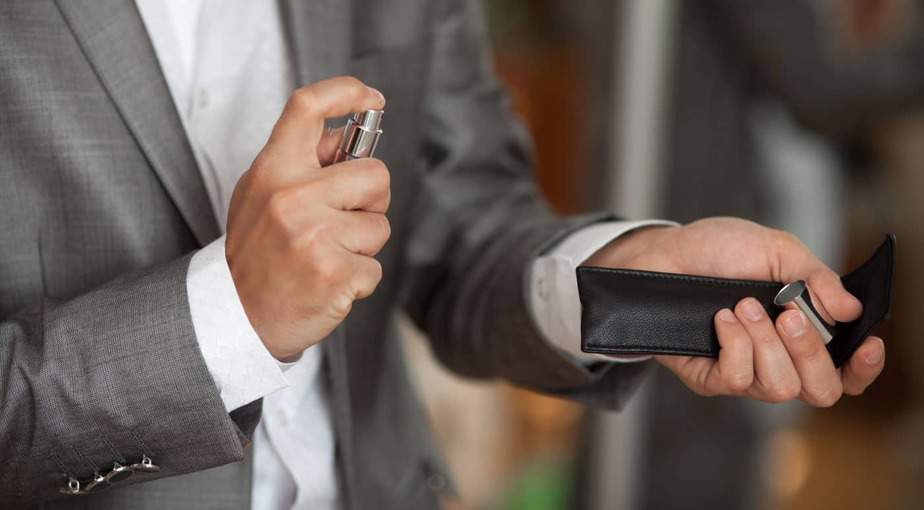 It was also during the 13th century that the practice of distillation and the art of perfumery made their way into Europe via Spain and Italy. 
Florence was especially important, and the production of perfume would primarily remain the domain of the Italians until the secrets of fragrance production finally made their way into France. There, perfume production reached new heights. 
Vive la France!
France dominated the production of perfumes after René the Florentine – the personal perfumer of Catherine de' Medici – took his laboratory to France in the 16th century. It was in the "perfumed court" of the Sun King Louis XIV that perfume really came into its own. 
The king requested new fragrances every day for his living quarters, keeping chemists on their toes as they sought to develop new delightful scents. 
At this time, perfumes and fragrances were used primarily by the aristocracy to mask the smell of bad body odor. Throughout the 19th century, demand for perfumes grew as more and more people wanted to enjoy the experience of smelling good. 
Eau de Cologne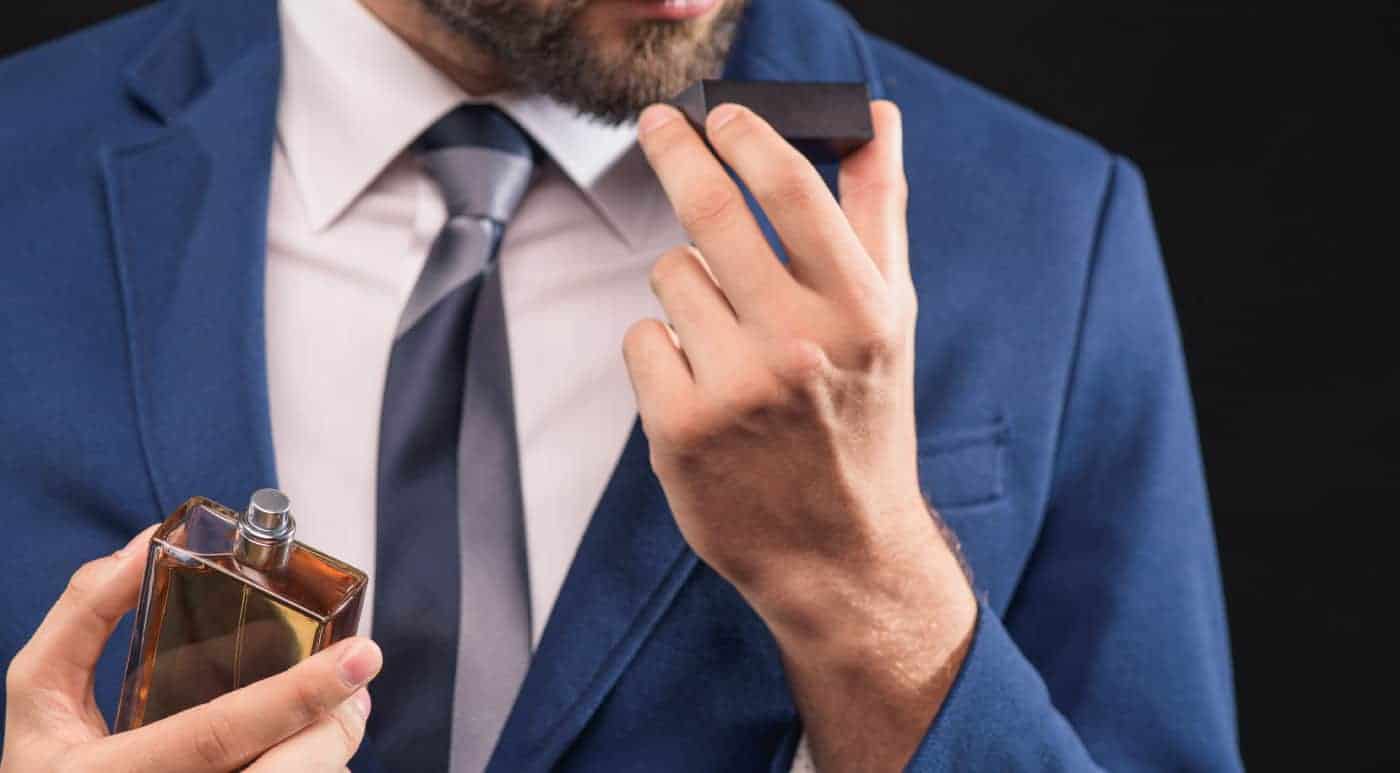 The word "perfume" now has a broad meaning, associated primarily with fragrances marketed to women. However, the term also carries a more precise or technical meaning which refers to the concentration of the aromatic compounds in a solvent, usually either water or ethanol. For perfume, that percentage is between 15% and 20%. 
Eau de Cologne is also a technical term indicating the concentration of aromatic compounds, though in this case it is much lower, at around 3% to 8%. However, cologne also refers to fragrances typically marketed toward men. 
Literally "water of Cologne," eau de Cologne's place of origin is, unsurprisingly, the German city of Cologne. As the story goes, in the early 18th century, the Italian chemist Giovanni Maria Farina was living in Cologne and was somewhat homesick. 
So he set to work and developed what he later described as "a fragrance that reminds of an Italian spring morning, of mountain daffodils, and orange blossoms after the rain." 
This early cologne included essential oils from lemon, tangerine, orange, grapefruit, neroli, and bergamot. Apparently, Farina also wore the fragrance like a brooch so that the scent didn't just adorn his own body, but also sent pleasing aromas into the world around him.
The royal houses of Europe noticed and his cologne became an instant hit. So much so that it continues even to this day: The factory where Farina first produced his cologne is still in operation, making it the oldest continuous perfumery in the world!

Methodology
We developed our ranking through a careful analysis of metadata from trusted review sites and extensive online research, including reading and listening to reviews from a variety of fashion critics, industry experts, and cologne users all over the world. After this careful research, we compiled our results and developed this list.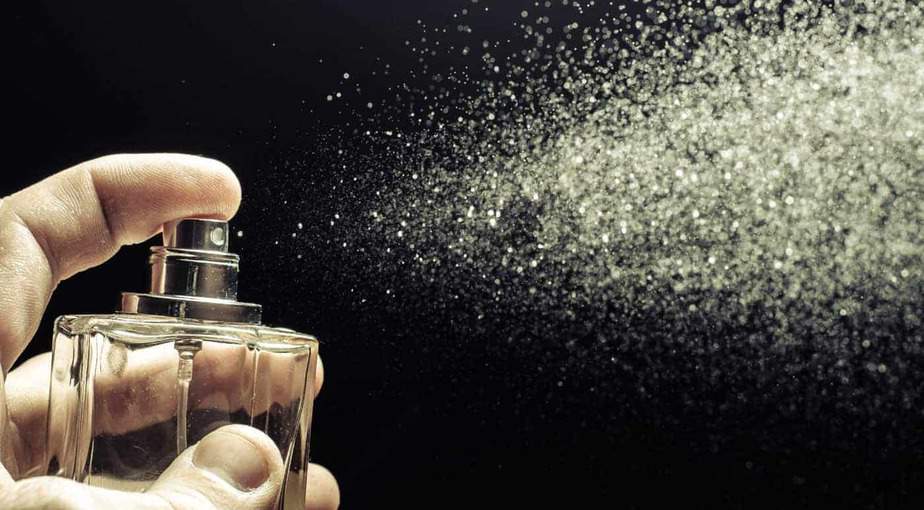 Our research considered the categories listed below to find the best colognes for men:
Concept: The packaging and ad campaign for most colognes give you a sense of the type of experience you will have when wearing the cologne, and the persona it is meant to promote. 

Sillage: Cologne can fill up a room or a space, and that is precisely what it is supposed to do. Does your cologne have good projection?

Duration: The cologne's oil content gives you an idea of how long your scent is going to last, and there is no doubt that most folks want a cologne that can go the distance.

Price: Looking good isn't cheap, and neither is smelling good. Some colognes are overpriced, while others are really a good bargain. Getting an idea of where your cologne falls is worth your while – plus your wallet will thank you!

Composition: Picking a good cologne has a lot to do with knowing what smell you find most pleasing, so knowing fragrance notes is very helpful. 
As you decide what to wear to work, or out with your friends, or on your next romantic encounter, check out our list to help you pick the perfect scent!

Best Independent Fragrance Makers Cologne
Best Fashion House Fragrances Cologne
What are fragrance notes?
Cologne advertising and analysis always include the term "fragrance notes" —  so, what are they?
As you might expect, the actual chemical makeup of the average perfume or cologne is a closely guarded secret. Master perfumers – or what some insiders call "the nose" – keep track of the various extracts and oils they use, as well as the solvent in which they mix them.
Some colognes and perfumes use as many as 800 different compounds to produce their unique scent. But they still need to be able to describe a cologne to curious prospective buyers.
The term "fragrance notes" was developed to pinpoint predominant scents in a cologne. Much like wine tasters or whiskey lovers, these notes are indexed to actual smells that you can detect.
Most of the time, these scents are from the natural world, like vanilla or leather, and other scents, like metallic or ozone, are synthetic.
Cologne smells different in the air than on the body, and the dominant smell shifts over time. To name the different phases, perfumers reference top notes, middle or heart notes, and base notes. Top notes are the initial aromas you can smell almost immediately. These notes are generally meant to evaporate quickly, though some can linger for a couple hours after application.
Middle or heart notes make up the real essence of the fragrance, and tend to include spices or floral scents. Base notes give a fragrance its depth, and they are often quite strong initially but mellow out over time. Essentially, the top notes and middle notes provide cover for the base notes to become more pleasant. 
How do you make cologne last longer?
Making sure that the cologne you applied this morning will get you through the day is a must, especially if you dropped a lot of cash on it. There are several tips to consider to make your cologne last longer.
The first, of course, is to check out some of the reviews of the cologne you're considering to see what people say about its natural duration. Some colognes are designed with stronger base notes and will last longer. 
Others are specifically designed to give out over time so that you either have to reapply, or layer it with other products.
Also, apply your cologne right after you get out of the shower, when your pores are most dilated. The scent will be better able to penetrate your skin and stay with you.
Another suggestion is to make sure your skin is properly moisturized: You want your skin to be supple enough for the fragrance to stick around.
Lastly, know where to apply cologne (see more on this below). Don't put it directly on your clothes. Rather, consider applying it to the pulse points on your wrists.
Where should you apply cologne?
Making cologne last longer is connected to knowing where and how to apply it. As we already covered, don't put cologne directly on your clothing. Cologne is meant to interact with the natural oils and pheromones of your body, and this interaction needs contact with your skin to happen.
Cologne also needs heat or warmth from the human body, which is why putting cologne on pulse points is most effective. Pulse points are locations on the body where major arteries come close to the surface of the skin, making it warm.
The primary pulse points to put cologne are your wrists, neck, and at the bottom of your throat. Other options include the inside of your elbow and behind your knee. You can also apply some behind your ear as well.
When you apply, hold the bottle about three to six inches away from your skin, and spray just a couple of squirts. There is no need to over do it. If you find you need more, you can always reapply later in the day.  
Also, avoid rubbing the cologne in after you apply it so the fragrance can penetrate your skin more organically. Rubbing in cologne may actually remove it.
Another trick of veteran cologne users is to layer different colognes over the course of your day. For instance, use an aftershave in the morning, a skin freshener at midday, and then a cologne in the evening.
Manufacturers make it easier to layer scents by offering a variety of products that work well together, complementing one another while building an attractive fragrance.  
How do you choose a cologne?
Choosing a good cologne is an intimate and subjective experience. Our sense of smell is the most powerful of our five senses. We attach memories to certain scents, and some can trigger deep emotions. Without overstating it, wearing cologne can help you to connect and bond with other people more readily.  
So how do you choose the cologne that is right for you? When you visit your local department store or perfumery, first spray the cologne you are trying onto a sample card or piece of paper. Wave it in the air for a minute so the card can dry, allowing the initial top notes to evaporate, and the middle notes to begin to emerge.
Once you have a sense of the middle notes, also called heart notes, you will have a good idea of the essence of the cologne.
Next, if there are any samples of the cologne available, take a couple home. Apply a bit to your wrist at the beginning of the day. Your wrist is a good pulse point, where your warm blood comes close to the surface of your skin, activating the cologne and letting it mingle with your own natural oils and scent.
Then, over the course of the day, check the fragrance from time to time. As the day wears on, the cologne will naturally mingle with your natural scent, and the base notes will also come into focus.
You should then have a good basis for choosing the cologne that best suits your needs and taste. 
What is the best cologne?
Choosing the cologne that is right for you is very much a personal choice. Not only does it include the consideration of what smells good on your skin, it may also depend on other factors such as when you plan to wear it (work, dinner, dates, etc.), the season, and even the style you want your fragrance to project. 
To help you decide which cologne is right for you, we developed our ranking by using a careful research methodology focused on the following categories:
Price: Making sure that you get what you pay for is important for any product, especially for something as personal as cologne. 

Fragrance notes: What are the actual scents that make up the fragrance?

Concept: Does the style of the fragrance really express what you want it to? And does the packaging match the actual fragrance itself?

Sillage: Does the cologne sufficiently project into the air around you? We wear cologne not only to smell good to ourselves, but to others as well!

Duration: How long does the fragrance last?
These factors led us to choose two colognes, one from an independent fragrance maker, and the other from one of the great fashion houses, as the best for men: Maison Francis Kurkdjian's Grand Soir, and Tom Ford's Tobacco Oud. 
So, if you are thinking of buying your first cologne, or you want to branch out and find a new option, check out our list of the best colognes for men.

RAVE Recommends
Here are some other great products to use along with your favorite cologne!