Out on a date or at work, in the countryside or the city, you want to feel and look good. And finding the right men's cologne can enable a sensational confidence in this regard.
Part of getting dressed up to go out on the town – whether with friends, or on a date with your significant other – includes finding the right cologne to complement your outfit. And, let's be clear: Using cologne is not a new thing. In fact, humankind has been making sweet-smelling perfumes and colognes for a very, very long time.
Today's fragrance makers evolved the art and science of cologne making to such an extent that they can create layered and sophisticated scents that were simply impossible to make back in the day. With top, middle, and base notes, colognes are sophisticated mechanisms for exuding style and projecting yourself into the world.
Given the sophistication and refined process of making a quality cologne, they can get pretty expensive. And, with literally thousands of fragrances to choose from, how do you find the best one for you? That's where we come in! We spent hours researching online, consulted numerous experts in the field, and even tried some of the products ourselves to compile this ranking just for you.
The Cologne We RAVE About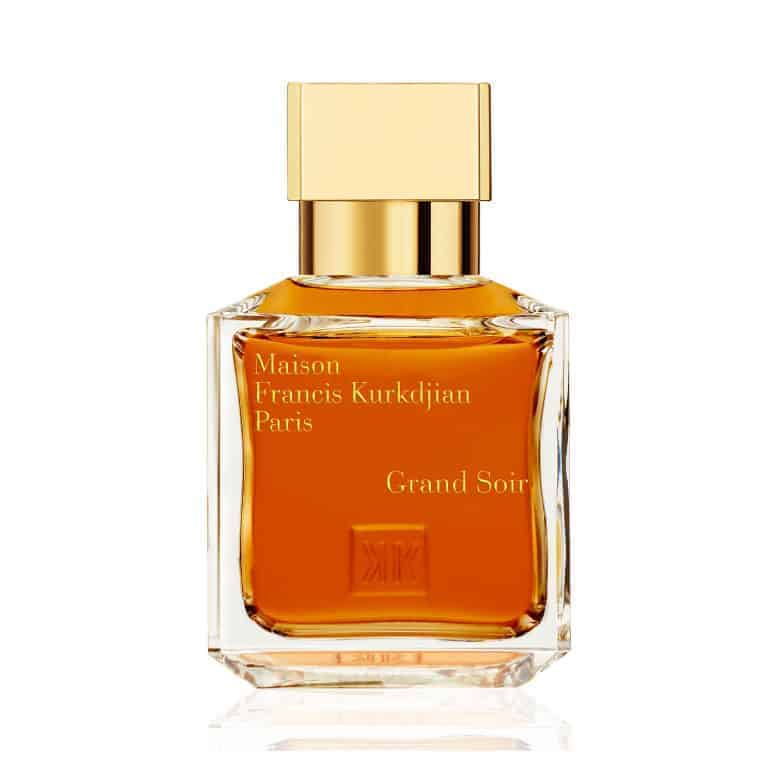 Best Independent Fragrance Maker Cologne
Maison Francis Kurkdjian Grand Soir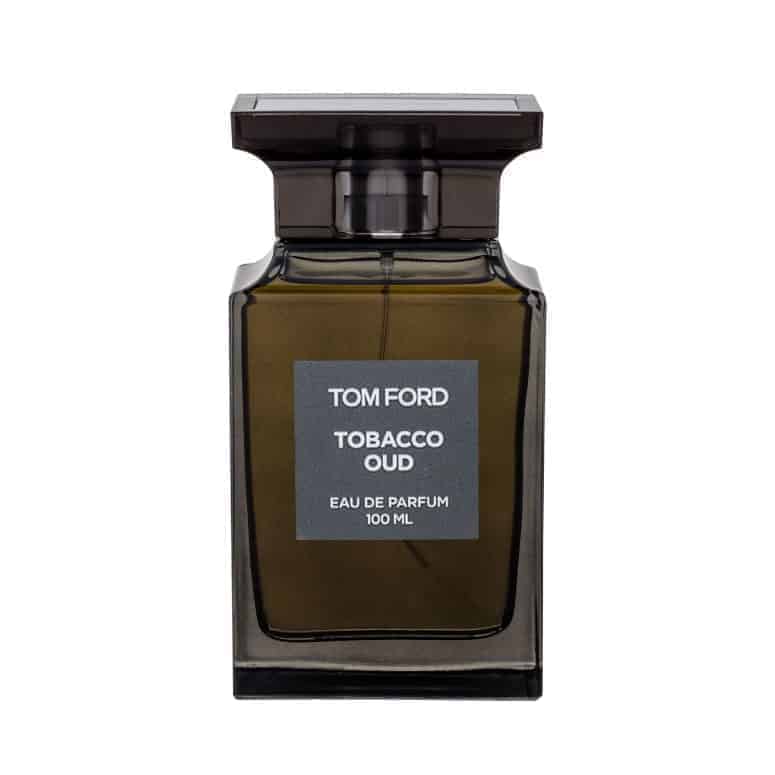 Best Fashion House Cologne
Tom Ford Tobacco Oud
Methodology of Ranking the Best Men's Cologne
We developed our ranking through a careful analysis of metadata from trusted review sites and extensive online research, including reading and listening to reviews from a variety of fashion critics, industry experts, and cologne users all over the world. After this careful research, we compiled our results and developed this list.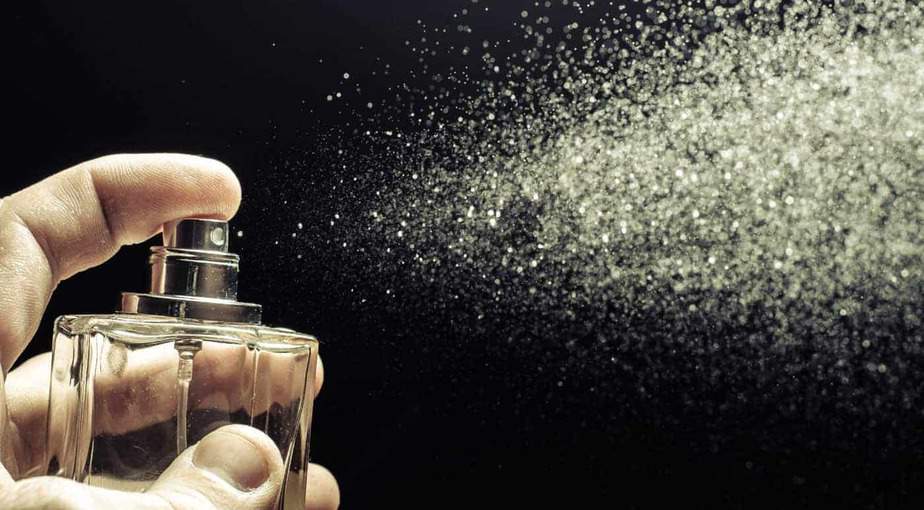 Our research considered the categories listed below to find the best colognes for men:
Concept: The packaging and ad campaign for most colognes give you a sense of the type of experience you will have when wearing the cologne, and the persona it is meant to promote.

Sillage: Cologne can fill up a room or a space, and that is precisely what it is supposed to do. Does your cologne have good projection?

Duration: The cologne's oil content gives you an idea of how long your scent is going to last, and there is no doubt that most folks want a cologne that can go the distance.

Price: Looking good isn't cheap, and neither is smelling good. Some colognes are overpriced, while others are really a good bargain. Getting an idea of where your cologne falls is worth your while – plus your wallet will thank you!

Composition: Picking a good cologne has a lot to do with knowing what smell you find most pleasing, so knowing fragrance notes is very helpful.
As you decide what to wear to work, or out with your friends, or on your next romantic encounter, check out our list to help you pick the perfect scent!
Best Independent Fragrance Makers Cologne
1
Maison Francis Kurkdjian Grand Soir
Our overall best men's cologne from an independent fragrance maker comes from the Armenian perfumer Francis Kurkdjian. This fragrance house has been in business for a decade, but Kurkdjian had already won acclaim for a variety of fragrances even before he established Maison Francis Kurkdjian.
Grand Soir is a bold, lush amber scent that is perfect to wear out on the town, though probably not in a stuffy office setting. There are five notes that mark this fragrance: labdanum, benzoin, tonka bean, amber, and vanilla. The amber, resulting from the vanilla and other resins interacting, is especially striking upon first smell.
After about 15 to 20 minutes, the vanilla and tonka bean become much stronger. Grand Soir projects well, and it lasts between 10 and 14 hours. With its lush amber hues, this cologne works great in winter or autumn.
At $215 a bottle, this fragrance has a mid-tier price. If you are planning to visit Paris, or if you just want to smell like you just returned from the city of lights, Grand Soir is the perfect cologne for you.
Pros
Lush amber fragrance
Really great duration
Exudes style
Cons
Somewhat expensive
Feels unbalanced to some users
2
Penhaligon's No. 33 Eau de Cologne
Our next fragrance comes from the British perfume house, Penhaligon's. Founded in the 1860s by William Henry Penhaligon, who at one time provided perfume for Queen Victoria, Penhaligon's has released numerous scents over the years. No. 33 Eau de Cologne was released to celebrate Penhaligon's 145th anniversary.
This bright scent's top notes include citrus with orange and bergamot, as well as grapefruit and cypress. Lavender, ginger, and black pepper are accompanied by saffron and violet at the heart of this fragrance. Lavender has been a key ingredient in Penhaligon scents since they began producing fragrances.
The base notes include amber, musk, moss, and tobacco for an overall subtly sexy scent with a deep woody base. No. 33 has good projection and a solid 10 hours of duration. This sophisticated scent can be worn almost anywhere, but the lavender and citrus paired with a deep woodiness speak of spring and summer.
Pros
Beautiful packaging and concept
Citrus top notes
Comforting lavender heart
Cons
Muted projection over time
Lavender may not appeal to men
Our next scent comes from a collaboration between the Swedish perfumer Byredo and Inez van Lamsweerde and Vinoodh Matadin. "Inez and Vinoodh" are Dutch fashion and art photographers that have taken pictures of celebrities such as Lady Gaga and Björk, among many others. They wanted to create a fragrance for close friends and were inspired by the photograph "Kirsten 1996," which is actually on the box.
Their friends liked it so much that it was released to the larger public. The top notes include black pepper and crisp juniper berries. Then, the scent becomes darker and earthier over time, with notes of amber and leather. The key iris heart note is complemented by vanilla.
The base notes include patchouli, vanilla, and black amber. With excellent lasting power, this winter scent can easily be worn in a variety of settings. At $275 a bottle, this fragrance has a higher price point, but it is highly recommended.
Pros
A gorgeous iris heart
Interesting backstory
Subtle masculinity
Cons
A little pricey
Feminine packaging
4
Memo Paris Marfa Eau de Parfum
Our next fragrance comes from Memo Paris, a perfumery founded in 2007 by Clara and John Molloy. Marfa is named after a small west Texas town, keeping with Clara Molloy's belief that scent and place are strongly connected. Memo Paris' "Art Land" collection also celebrates this connection.
Marfa Eau de Parfum is inspired by camping near Marfa while the desert is in bloom. The scent begins with a lovely powdery orange blossom, mandarin, and agave. Tuberose – a flower native to Mexico and Central America and affectionately known as "The Queen of the Night" – is also present with the orange blossom and really makes up the heart of the fragrance.
The base is a woody collection of cedar, vanilla, white musk, and sandalwood. It offers good duration of about 10 hours with significant sillage. This fragrance definitely evokes the rugged and beautiful vistas of the desert, offering both a beautiful floral undertone and a deeply masculine base.
Pros
Interesting concept
Excellent duration
Unique and beautiful notes
Cons
High-end price
Some dislike the floral notes
5
Santa Maria Novella Acqua di Colonia Russa
Our next scent comes from Santa Maria Novella, one of the oldest perfumeries in the world, located in Florence, Italy. With a history that goes back into the 14th century, Santa Maria Novella has long specialized in perfumes, soaps, and other bath and body products. Overseen primarily by monks, the pharmacy was opened to the general public in 1612.
Acqua di Colonia Russa offers a fresh and masculine scent, inspired by popular Russian leather colognes and aftershaves. The top notes include citrus, particularly lemon, bergamot, and bitter orange with a hint of rose.
The heart notes include lavender, rosemary, clove, and petitgrain, with benzoin, balsam, and castoreum at the base, creating a pleasant and fruity musk. Acqua di Colonia Russa lasts long and offers significant sillage. It is great for winter and gives you a nice combination of freshness and masculinity. And, at $125 a bottle, it won't break the bank like other pricier options.
Pros
A competitive price
Refreshing fragrance notes
Excellent duration
Cons
Might be too potent
Not subtle
Our next fragrance comes from Le Labo, a perfume brand based in New York City and now owned by Estée Lauder. The concept behind Le Labo was on-the-spot perfume blending with a personal touch. Patchouli 24 was developed by renowned perfumer Annick Menardo who also created Bvlgari Black, and it is a doozy!
Patchouli is a polarizing scent, and even lovers of Patchouli 24 express a love/hate relationship with it. Fragrance notes include tobacco, burnt wood, birch tar, and of course, patchouli. There is also a hint of burnt vanilla.
If you have noticed that we listed "burnt" several times, you will not be surprised to hear that this scent is definitely very smoky. The smoke hits you at the beginning, and as it mellows, it doesn't leave, but rather evolves. Then, the other notes come into focus. It is definitely different from the average patchouli scent, but its boldness is great in certain settings.
Pros
Strong, unmistakable scent
Deep and masculine
Good staying power
Cons
Not for everyone
May be too potent
Somewhat expensive
Our next fragrance comes from the Turkish fragrance house Nishane, which was founded in 2012. Afrika Olifant is an animalistic scent, meant to be powerful, alluring, and masculine. The incense and amber notes are powerful, and even a bit intimidating in some regards. And, according to the folks at Nishane, it's supposed to be blunt and strong.
The middle notes include myrrh, labdanum, castoreum, and oud, giving it a strong and masculine deep leathery smell. With musk and civet base notes, there is nothing sweet or floral in this fragrance.
There is no doubt about it: This cologne is strong and aggressive. It has good sillage and exceptional longevity, even up to 24 hours. If you are feeling frisky and want to go on the prowl, this scent is for you.
Pros
Very masculine
Exceptional longevity
Good sillage
Cons
Somewhat pricey
Can be overwhelming
Not for all occasions
8
Eight & Bob Cap d'Antibes
Eight & Bob gives us our next fragrance. A creation of Albert Fouquet, this company actually received its name when he became friends with a young John F. Kennedy in the 1930s. JFK requested eight samples of the cologne Fouquet wore, adding "and if your production allows, another one for Bob." Soon, Fouquet was receiving requests from various Hollywood stars who had heard about the scent from Kennedy's father.
Cap d'Antibes is definitely a marine scent with a green opening. The top notes include mint, violet leaves, and birch. As it moves into the heart, the scents of moss, wood, and vanilla take over with cinnamon mixed in as well. At the base is incense, cedarwood, and vanilla.
Meant to evoke the south of France and the resort town of Antibes, this fragrance manages to not only evoke a marine feel, but also bring in the green notes to create a unique and refreshing scent with real staying power. This sporty scent makes a great spring or summer option.
Pros
Great concept
Decent price
Great for summer months
Cons
Too light for some
Not fit for nightlife
Initially overpowering violet
9
Rancé 1795 Le Roi Empereur
Le Roi Empereur comes from the renowned fragrance house Rancé 1795. The Rancé family began by providing perfumed gloves for the French aristocracy in the 17th century. The family turned entirely to perfume in 1795 and was so successful, they secured the favor of emperor Napoleon.
Le Roi Empereur celebrates Napoleon's ransacking of Europe, when he was crowned emperor in 1805. But don't let that keep you from enjoying a scent fit for a king…and an emperor. Le Roi Empereur manages to bring together bright fruity and floral scents, with a masculine undertone. As Napoleon would have liked!
The top notes include lavender, anise, and orange blossom, with some subtle hints of cinnamon and cardamom. In the heart, the cardamom continues with rose and violet. The base notes include amber, leather, cedar, and musk, giving the scent a masculine base, which helps to solidify the more floral and fruity top notes. This scent is great for the winter months.
Pros
Unique history
Both floral and masculine
Very competitive price
Cons
May be too floral for some
Not very potent
Moderate longevity
10
Creed Green Irish Tweed
Rounding out our list is Green Irish Tweed, by far the most successful fragrance produced by the exclusive British fragrance house Creed. With a history that goes back into the 18th century, most of Creed's fragrances are products of the modern age.
Sometimes the name of a fragrance doesn't match what's inside the bottle, but that is not the case here. Meant to embody walking through an Irish countryside, this fragrance definitely has significant green notes. The top notes include lemon verbena and iris, which is well-known for producing the wet and damp smell of a field after the rain.
The heart note is violet, while the base is a woody amber with a sandalwood anchor. Green Irish Tweed is supposed to be fresh and invigorating, while also inviting, though not overpowering. A great cologne for the spring or summer – or really any time!
Pros
Bright and fresh notes
Both green and woody
Long lasting duration
Cons
Excessively expensive
Moderate sillage
May be too floral for some
Best Fashion House Fragrances Cologne
Our first fashion house fragrance comes from us via Tom Ford, the upstart fashion house that has taken the world by storm since Ford left Gucci in the mid-2000s. As the title suggests, Tobacco Oud is a densely masculine scent projecting rugged sensibility. It will definitely get the attention of those around you.
The top note is a resinous whiskey and oud. This is followed by heart notes of coriander, cinnamon, and other spicy notes. At the base is the Arabian agarwood or oud, as well as tobacco, patchouli, sandalwood, incense, and vanilla. There is also a benzoin scent, which gives a slight medicinal smell to the fragrance.
Tobacco Oud is a long-lasting scent that initially screams "I am man, hear me roar!" As it dries down, it becomes more pleasant and woody. The sillage is only moderate, which might actually be a good thing as this scent is certainly aggressive. It is great for winter, but it's probably not an everyday fragrance – more like a night on the town.
Pros
A robust fragrance
Great duration
Moderate sillage
Cons
Very expensive
Might be too strong
2
Louis Vuitton Au Hasard
Our next fragrance comes from the French fashion house Louis Vuitton. Founded in the 19th century as a purveyor of fine leather goods, Vuitton started making fragrances in the 20th century. Au Hasard was launched in 2018 and was developed by the well-known "nose" Jacques Cavallier, who was also responsible for creating fragrances for Bvlgari, Calvin Klein, Cartier, and others.
Au Hasard is a woody scent, with initial top notes of citrus, like lemon and bergamot. The middle notes include fresh cut grass, freesia, cardamom, neroli, and pear. Luxurious Sri Lankan sandalwood, musk, leather, and ambrette are underneath, giving an earthy undertone to the woody smell.
The sillage on Au Hasard is very light, which might require folks to come in close to get a good sniff – which may be the point! It doesn't last very long, some users report that it wears off after only four hours. But the unique combination of wood and green notes make for an alluring and unique scent.
Pros
Fresh and woody
Moderate sillage
Versatile
Cons
Somewhat pricey
Doesn't last very long
Christian Dior brings us our next scent. Dior has been producing fragrances since the 1940s, when Christian Dior first established the Dior name as an icon of fashion. Homme was launched originally in 2005, and it is technically an eau de toilette and not a cologne.
This scent is a great casual option for work, or when you are feeling like getting dressed up to go out on the town. The top notes include sage, lavender, and bergamot with an overall lightly sweet effect. The heart notes include amber, cacao, and iris.
Iris brings a fresh earthiness, which is then underlined by patchouli, leather, and vetiver, giving the scent a deep woodiness. Homme lasts moderately long – about five to seven hours – with light to moderate sillage, making this a very wearable cologne for most settings. And, of course, the price point of $95 for a 100mL bottle makes it a very attractive fragrance to have in your collection.
Pros
Great price
Light and versatile
Well-balanced overall
Cons
May be too sweet
May not be strong enough
Pour Monsieur was the first men's fragrance produced by powerhouse Chanel. Originally released in 1955 as an eau de toilette, it became an instant classic and has remained beloved ever since. The eau de parfum was introduced in 1991. There is more oil content in the eau de parfum than in the eau de toilette, making its aromatics more concentrated and, as a result, stronger.
The fragrance begins with lavender and lemon, for a citrus burst. The heart notes are filled with spices, including cardamom and coriander, as well as basil and ginger. Earthy and woody scents of oak moss and cedar are at the base.
This is a classic scent that hearkens back into the era of the original. The eau de parfum version does not stray far from the original, but more aromatic compounds means it is even longer lasting. This is a perfect scent for everyday use, with moderate sillage and good staying power.
Pros
Has good duration
Fresh and citrus fragrance
A classic cologne
Cons
Doesn't update the original
May be too light
5
Gucci Guilty Pour Homme
Our next fragrance comes from the folks at Gucci. That's right, they make more than just badass bags for ladies. Guilty Pour Homme came on the market in 2010 as a companion to the women's fragrance that appeared the year before. The scent is marketed as an aggressive and stylish scent for men.
The top notes open out with lavender and lemon for a burst of citrus. The dominant heart note continues the citrus theme with orange blossom, followed by woody base notes of orris and patchouli.
This cologne is definitely fresh and citrusy, which is what many men love about it. You can easily wear it for most occasions, and it lasts all day long. Obviously, citrus lends itself to spring and summer, and exudes a casual or sporty vibe. The sillage is moderate, so you won't overpower anyone with this fresh smelling cologne.
Pros
Moderate sillage
Casual but versatile
Competitively priced
Cons
May be too light
May be too fruity
6
Yves Saint Laurent La Nuit de L'Homme
Our next cologne comes from Yves Saint Laurent, which has been producing fragrances since 1964. Their first cologne launched in 1971. La Nuit de L'Homme is a scent meant for nightlife, romantic encounters, or perhaps a bit of flirting. In other words: sex appeal.
The top note is a predominant cardamom which produces an initial zesty spice. The heart notes include bergamot, cedar, and lavender, producing tension with the spicy wood and citrus top notes. Earthy vetiver and caraway notes are at the base, producing a scent that is sexy yet refined.
La Nuit de L'Homme has moderate sillage – which means folks will really catch a whiff when they lean in to you – and has good duration. It easily lasts for about eight hours, and at $92 for 100 mL, it's on the low end for a fashion house fragrance.
Pros
A great date fragrance
Very good price
Effective duration
Cons
Some find it too sweet
Not for all occasions
7
Giorgio Armani Acqua di Giò Absolu
Celebrated as one of the best selling fragrances of all time, Acqua di Giò Absolu embodies the Mediterranean Sea. Produced by Giorgio Armani, this cologne is inspired by the volcanic Mediterranean island of Pantelleria in the Strait of Sicily, and features oceanic and marine scents.
Along with sea notes, the top notes also include a variety of citrus scents like bergamot, lemon, and grapefruit, as well as pear and apple. This combination creates the fresh sun-kissed feel of a day at the beach. The heart notes include lavender, rosemary, and geranium, with base notes of patchouli, tonka bean, amberwood, and labdanum.
As this scent dries, the woody and herbal notes come in to their own. Acqua di Giò Absolu is a great scent for the summer or spring, but you could also wear it in autumn. Since its sillage is not overpowering, it is also quite flexible. It also has good duration, so you don't need to reapply, and it is designed to stand up well under heat.
Pros
Fresh and sensual
Very good duration
Very flexible
Cons
Not very unique
Not necessarily romantic
May have too much citrus
8
Burberry London for Men
Our next fragrance comes from the British fashion house Burberry. Known for their development and marketing of the trench coat and their famous tartan pattern, Burberry has been creating fragrances since 1981. London for Men is often described as a winter scent because it is reminiscent of the warm spices of the Christmas season.
Top notes include lavender and bergamot, but the cinnamon really steals the show. Rich notes of mimosa and leather are in the middle, creating a masculine scent with a hint of sweetness. The base notes include resinous opoponax, tobacco, and woody earth tones of guaiac wood and oakmoss.
This complex cologne is both masculine and attractive, speaking of a confident man. Perfect for winter and fall, it has a good duration of about six to eight hours, though some users note considerably less lasting power. With moderate sillage, it is also wearable in a variety of settings, and the $77 price tag isn't bad either!
Pros
Excellent for fall and winter
A masculine spicy scent
Great price tag
Cons
May not have enough sillage
Not for summer
Users note uneven duration
Terre d'Hermès is a line of fragrances by French fashion house Hermès. This fragrance was released in 2006, overseen by the renowned Jean-Claude Ellena, who has also designed fragrances for Bvlgari, Cartier, Christian Lacroix, and Giorgio Armani.
The rich, bold top notes are a fresh citrus bouquet of orange and grapefruit, and the heart notes include pepper and geranium. The pepper mellows the fruittiness, and the geranium gives a mild sweetness. Underneath, notes of vetiver and cedar add woodiness, along with patchouli and benzoin.
This fragrance has good sillage that announces your arrival in the room, and it lasts about seven to eight hours. It is versatile enough to be worn at work or on a night about town, and it works well in spring and fall, as well as the summer months.
Pros
Beautiful packaging
Complex fragrance
Versatile
Cons
Somewhat pricey
May not be potent enough
May have too much citrus
L'Homme is produced by Prada and designed by Daniela Andrier. In 2016, this fragrance was launched alongside La Femme Prada as a pair. Drawing on classic Prada ingredients like amber and iris, L'Homme is an airy and challenging fragrance.
The top notes include a zesty mix of cardamom and black pepper, and there is also a hint of lavender and neroli to provide some freshness. The heart notes include florals like geranium and violet, as well as earthy iris and mate. The base notes, including cedar, patchouli, amber, and sandalwood, mix with the heart notes to create a typical masculine woody scent.
This cologne is very wearable with moderate sillage, and it lasts quite a while. It can be worn in a variety of settings, and the price is competitive at $98 for a 100-mL bottle (which is interesting-looking, to say the least).
Pros
Great price
Versatile
Good duration
Cons
Not very distinctive
Only moderate sillage
Synthetic lavender
Rounding out our list is the classic Polo, by Ralph Lauren. The dream of every preppy kid from the 1980s or 90s, Polo exudes casual luxury and sporty masculinity. Packaged in a distinct green bottle bearing the image of the company Ralph Lauren founded in the 1960s, this fragrance is worth having in your lineup.
The top notes of Polo are fresh and green, including basil, thyme, and artemisia. There are also spices such as cumin, coriander, and cloves, with a hint of citrus bergamot. The heart notes are composed of masculine leather and piney woods, with black pepper, carnation, jasmine, rose, and chamomile. Woody cedar and amber, as well as patchouli, musk, and a hint of tobacco make up the base notes.
Polo has good sillage, which anyone who has spent time at a high school party knows, and it also lasts long (close to eight hours). Definitely a young scent, Polo is great for the spring or summer months.
Pros
Good price
Very distinctive scent
For summer or spring
Cons
Not a mature scent
Sillage may be too strong
Not fit for winter
FAQ and Related Rankings
So, we've taken you through the very best colognes on the market. But if you still haven't found one that you're totally sold on, do not fear! Our researchers have scoured the internet for great colognes within other categories that might help you to find a more ideal product.
And if you'd like to learn more about buying, using, and appreciating the best men's colognes, consider the section below–where we answer some of your most common questions.
What are fragrance notes?
Cologne advertising and analysis always include the term "fragrance notes" — so, what are they?
As you might expect, the actual chemical makeup of the average perfume or cologne is a closely guarded secret. Master perfumers – or what some insiders call "the nose" – keep track of the various extracts and oils they use, as well as the solvent in which they mix them.
Some colognes and perfumes use as many as 800 different compounds to produce their unique scent. But they still need to be able to describe a cologne to curious prospective buyers.
The term "fragrance notes" was developed to pinpoint predominant scents in a cologne. Much like wine tasters or whiskey lovers, these notes are indexed to actual smells that you can detect.
Most of the time, these scents are from the natural world, like vanilla or leather, and other scents, like metallic or ozone, are synthetic.
Cologne smells different in the air than on the body, and the dominant smell shifts over time. To name the different phases, perfumers reference top notes, middle or heart notes, and base notes. Top notes are the initial aromas you can smell almost immediately. These notes are generally meant to evaporate quickly, though some can linger for a couple hours after application.
Middle or heart notes make up the real essence of the fragrance, and tend to include spices or floral scents. Base notes give a fragrance its depth, and they are often quite strong initially but mellow out over time. Essentially, the top notes and middle notes provide cover for the base notes to become more pleasant.
How do you make cologne last longer?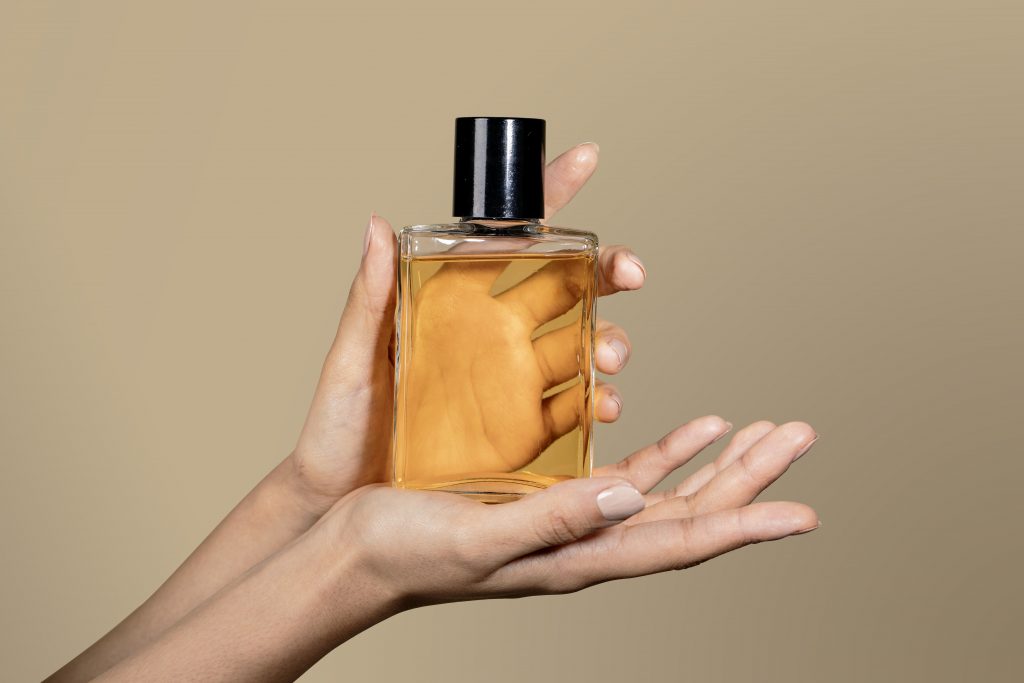 Making sure that the cologne you applied this morning will get you through the day is a must, especially if you dropped a lot of cash on it. There are several tips to consider to make your cologne last longer.
The first, of course, is to check out some of the reviews of the cologne you're considering to see what people say about its natural duration. Some colognes are designed with stronger base notes and will last longer.
Others are specifically designed to give out over time so that you either have to reapply, or layer it with other products.
Also, apply your cologne right after you get out of the shower, when your pores are most dilated. The scent will be better able to penetrate your skin and stay with you.
Another suggestion is to make sure your skin is properly moisturized: You want your skin to be supple enough for the fragrance to stick around.
Lastly, know where to apply cologne (see more on this below). Don't put it directly on your clothes. Rather, consider applying it to the pulse points on your wrists.
Where should you apply cologne?
Making cologne last longer is connected to knowing where and how to apply it. As we already covered, don't put cologne directly on your clothing. Cologne is meant to interact with the natural oils and pheromones of your body, and this interaction needs contact with your skin to happen.
Cologne also needs heat or warmth from the human body, which is why putting cologne on pulse points is most effective. Pulse points are locations on the body where major arteries come close to the surface of the skin, making it warm.
The primary pulse points to put cologne are your wrists, neck, and at the bottom of your throat. Other options include the inside of your elbow and behind your knee. You can also apply some behind your ear as well.
When you apply, hold the bottle about three to six inches away from your skin, and spray just a couple of squirts. There is no need to over do it. If you find you need more, you can always reapply later in the day.
Also, avoid rubbing the cologne in after you apply it so the fragrance can penetrate your skin more organically. Rubbing in cologne may actually remove it.
Another trick of veteran cologne users is to layer different colognes over the course of your day. For instance, use an aftershave in the morning, a skin freshener at midday, and then a cologne in the evening.
Manufacturers make it easier to layer scents by offering a variety of products that work well together, complementing one another while building an attractive fragrance.
How Do You Choose Men's Cologne?
Choosing a good cologne is an intimate and subjective experience. Our sense of smell is the most powerful of our five senses. We attach memories to certain scents, and some can trigger deep emotions. Without overstating it, wearing cologne can help you to connect and bond with other people more readily.
So how do you choose the cologne that is right for you? When you visit your local department store or perfumery, first spray the cologne you are trying onto a sample card or piece of paper. Wave it in the air for a minute so the card can dry, allowing the initial top notes to evaporate, and the middle notes to begin to emerge.
Once you have a sense of the middle notes, also called heart notes, you will have a good idea of the essence of the cologne.
Don't be shy.. get samples!
If there are any samples of the cologne available, take a couple home. Apply a bit to your wrist at the beginning of the day. Your wrist is a good pulse point, where your warm blood comes close to the surface of your skin, activating the cologne and letting it mingle with your own natural oils and scent.
Then, over the course of the day, check the fragrance from time to time. As the day wears on, the cologne will naturally mingle with your natural scent, and the base notes will also come into focus.
You should then have a good basis for choosing the cologne that best suits your needs and taste.

Chris Winn
Chris Winn is a freelance writer who works in the Minneapolis area, where he and his family are beholden to two cats and a dog.