We recommend products based on unbiased research from our editorial team. We may receive compensation if you click on a link.
Read More.
Despite covering the most intimate parts of our body, it's a wonder why we don't give more thought to what kind of underwear we wear.
Let's face it: how we're feeling down around our "nethers" largely determines how comfortable we are throughout the day.
The age-old debate between boxers or briefs (made famous by Michael Jordan during the Hanes ad campaign) was answered by combining the best of both worlds with the ingenious product of boxer briefs.
What are the Best Men's Boxer Briefs?
After doing a great deal of research into the world's best boxer briefs, we compiled a list that made the final cut and personally tested over 20 different pairs.
We ran in 'em, jumped in 'em, and stretched in 'em.
We wore them after multiple washings to see how they held up.
We even wore some pairs multiple times without washing them to see how they smelled.
And, finally, we got the input from a very opinionated panel of judges on how they looked.
There are so many options out there for boxer briefs with loads of different features and fabrics specialized for different purposes that we reviewed and ranked options for men's boxer briefs in 5 categories:
THE BOXER BRIEFS WE RAVE ABOUT
Just in case you were wondering if we did our homework, you can rest assured . . . we did. We closely examined each pair to determine its quality on the following metrics:
Fit: Boxer Briefs come in a variety of sizes, shapes, and length—all of which come into play depending on body type, activity, and the clothes you're wearing.
Material: When it comes to the fabric that boxer briefs are made of, you've got everything from technical fabrics (like breathable modal used in BN3TH, Tommy John, and Mack Weldon products) to sustainable fabrics (like viscose from bamboo found in Cariloha boxer briefs) to premium fabrics (like the lyocell/cotton blend seen in Hamilton & Hare products).
Comfort: This is where the rubber meets the road (or, rather, where your package meets the pouch)! Support, temperature, moisture, minimal rearranging—these are all things to consider in what will be the most comfortable pair of boxer briefs.
Value: How much are you willing to spend on your underwear? Let's just say: if you've only been wearing budget briefs your whole life, you don't know what you're missing out on until you invest in a higher quality boxer brief. Even the $49 Hamilton & Hare boxer briefs are an extremely good value for the price.
Appearance: When you've got D'angelo playing in the background and things are heating up in the bedroom, the last thing you want to do is take off your pants only to expose some mood-killing tighty whiteys. Our expert panel (Sarah, Joey, and Brittany) judged each of our selections for sex appeal and some were certainly more flattering than others.
Everything You Need to Know about Boxer Briefs
What Fabric Is Best for Odor and Moisture Control?
Fabrics like Viscose (a semi-synthetic fabric also known as Rayon), Polyester, Polyamides (like Nylon) and Merino Wool are known for their breathable, moisture-wicking abilities.
As such, these fabrics are not as absorbent as others, like cotton, which are more likely to retain some of your body odor.
The pouch is a 3-dimensional, hammock-like pocket that supports your package by ensuring that everything stays in place, minimizing chafing and discomfort.
This innovative feature can be seen in products by BN3TH (MyPackage Technology™) and SAXX (Ballpark Pouch™)
What Material Allows for Good Stretch?
The inclusion of materials like Spandex, Lycra, Nylon, or Elastane will promote a good amount of stretch in your underwear. Look for these if you plan to be active.
What Is the Best Way to Care for Your Boxer Briefs?
Almost all products recommend to machine wash in cold water and tumble dry on low (or hang dry).
Boxer Briefs vs Boxers: What's the Difference?
If a pair of boxers and a pair of briefs married and had a baby, that baby would be boxer briefs. Boxer briefs are a perfect combination of features from boxers (mainly the shape) and briefs (with their form-fitting feel and appearance).
Boxer Briefs vs Trunks: What's the Difference?
Trunks are very similar to boxer briefs but typically feature a shorter inseam. Boxer briefs usually have an inseam of about 6-8" whereas trunks are around 4.5" in length.
Are Boxer Briefs Bad for Your Balls, Sperm Count, Etc?
This is a common concern amongst men who are considering a switch from looser fitting boxers to more form-fitting boxer briefs (or briefs).
The thought is that the more "restrictive" nature of the latter will increase the temperature of your balls to the point that it may impact your sperm count. We really like this article from Men's Health that does a great job of answering this question.
Basically, the differences are so subtle between the two that it's statistically insignificant. In summation, the doctor who conducted the study says: "Wear whatever underwear you feel most comfortable in."
Best Active Boxer Briefs
Mack Weldon AIRKNITx ($28)
What kind of boxer briefs should you wear when you're on the move, exercising, or working on your feet a lot? This high level of activity requires specific features from your underwear to ensure you're staying dry, smelling clean, and you've got all the support and comfort you need.
The AIRKNITx boxer brief features a microfiber blend (Polyester/Polyamide) that is breathable and effectively battles moisture and odor. It is also made of Elastane in order to provide sufficient stretch to complement its 4-way stretch design. Finally, a flyless pouch makes sure your stick and berries aren't banging about while you run around–just think of it as a sports bro for your balls.
What set these apart from the others in this category was the fact that, after considerable bustin' and movin', these kept their shape at the end of the day–a quality that the Jockey Sport Boxer Brief shared, which made it a close runner-up and a good value.
Honorable Mentions
Jockey Sport Microfiber Boxer Briefs ($18)
Excellent value, but the polyester/spandex combo made them feel too sporty for underwear.
Terramar MicroCool Mesh 6″ Boxer Briefs ($25)
Keeps you cool, but not as flattering as some of the others in this category.
Lululemon No Boxer Boxer ($24)
An overall quality product, but seems to hold sweat more than wick it away.
Best Luxury Boxer Briefs
Before conducting this review, if you would have told me that it was worth dropping fifty or sixty bucks on a single pair of underwear, I'd have thought you were crazy. However, after trying some of these high-end boxer briefs, I'm convinced that the premium fabrics and expert level of craftsmanship demonstrated by these luxury brands are worth the higher sticker price.
On the topic of fabrics, it is worth noting that each of the products we selected for this category use only natural fabrics. It's refreshing to know that 100% high quality cotton can perform every bit as good as the synthetic, "technical" fabrics seen in lower cost underwear.
All of the products in this category were very highly rated, but Hamilton and Hare took the top spot because of their use of Lyocell (or Tencel), a fabric which comes from a sustainable source–eucalyptus trees. The fabric is then blended with cotton and elastane to create a soft, luxurious feel. Combine this with a usable button-fly, and your struttin' like a peacock in some serious boxer briefs!
Honorable Mentions
Schiesser Karl Heinz Cotton Jersey Boxer Briefs ($55)
Underwear makers since 1875, this company uses 100% cotton in their product, but they're a little on the short side.
Handvaerk Boxer Briefs ($45)
Made with the finest extra-long staple Peruvian Pima cotton–well, that just sounds like luxury, doesn't it?
Best Eco-Conscious Boxer Briefs
Patagonia Everyday Boxer Brief ($29)
Most of us have started to consider the environment when it comes to other purchases we make: a reusable water bottle, the gas mileage of our car, or whether something is made with recycled or sustainable materials. This same line of thought should apply to our clothes too, even our underwear.
Patagonia has led the way with this mindset for decades, so it's no wonder that they find themselves as the winner of this category with their Everyday Boxer Brief, a quality product made with Organic cotton.
Not only that, but Patagonia took it a step further by getting these underwear Fair Trade Certified™, which means that the nice folks who sewed them received a premium wage. Now you can feel good about the most intimate article of clothing you wear.
Honorable Mentions
Cariloha Bamboo Boxer Briefs ($22)
Clean, soft, cool, and made from the extremely renewable resource of bamboo, but pretty boring to look at.
Tasc Boxer Brief ($24)
Made with organic cotton and bamboo, they're sustainable, but not as good of a fit as the Patagonia Everyday boxer brief.
Best Travel Boxer Brief
BN3TH Pro Boxer Brief ($30)
In this jet-setting day and age, it's important to pack lightly and travel smartly. This means you need to get the most out of your underwear when you don't have the luxury to wash between uses. Not only that, but you want to make sure they can hold up and remain comfortable whether you're on a crowded subway in Tokyo or trekking into Machu Picchu.
Moisture and odor control are imperative. All of the selections in this category do a good job of this, but BN3TH takes the cake with their Pro Boxer Brief because of its good price point and extra features.
The design is not only one of the most flattering in appearance of all the boxer briefs we tested, but also one of the most comfortable. The MyPackage™ pouch provides support in the front, while the unique placement of seams amazingly gives the feel of supporting your rump too.
Honorable Mentions
ExOfficio Give-n-Go ($26)
Very popular, good price, but do not hold their shape as well as BN3TH's products.
Smartwool Merino 150 ($45)
Made of high quality and versatile merino wool, but too high of a sticker price.
Icebreaker Anatomica ($40)
Will get the job done better than most, but too expensive for such lackluster appearance.
Best Everyday Boxer Brief
SAXX Vibe Boxer Brief ($32)
What pair of boxer briefs should you choose for you go-to underwear? You want to make sure that whatever pair you choose has enough of the features described above that they're versatile for whatever situation you may find yourself in.
With that in mind, SAXX was the clear winner in this category. Very similar to BN3TH's products, which were very favorably ranked, the Vibe boxer brief is both stylish and comfortable. Like BN3TH's innovative pouch described above, SAXX is the only other brand we tested which features a dedicated pouch for your package. Although the name of it (Ballpark Pouch™) makes it seem a bit gimmick-y, this feature really does make for a much more comfortable boxer brief.
This, along with an incredible selection of colors and patterns to choose from, makes the SAXX Vibe Boxer Brief a perfect choice if you were to stock your underwear drawer with nothing but these for every day of the week.
Honorable Mentions
Tommy John Second Skin ($34)
A little more length than other options, this is a solid choice, but doesn't wick away moisture as well as the SAXX Vibe.
Mack Weldon 18-hour Jersey ($24)
An excellent value for the price, the only thing holding this one back are the limited options for designs/colors. UPDATE (8/2018): Mack Weldon has recently launched several new color and design options for the 18-hour Jersey Boxer Brief. Check 'em out!
Duluth Trading Company Buck Naked Performance ($23)
A no-nonsense option that would satisfy most wearers, the nylon fabric felt a little too sporty for everyday use.
Calvin Klein Light Micro Boxer Brief ($30)
Very comfortable, but the fabric feels a bit too thin to give us confidence for longevity.
RAVE Recommends
Make sure to check out these products for your trunk:
Wolaco North Moore Short ($50): Take off your pants and go for a run! These compression shorts have two water-resistant pockets for your iPhone and other valuables so you're exercise-ready under your business suit.
Hamilton and Hare Boxer Short ($49): Maybe you're a boxer kind of a guy after all . . . No problem! These boxers are 100% cotton with a slim cut that make them much more flattering than the baggy ones your dad used to wear.
2(X)IST Essential Contour Pouch Brief (3-pack for $32): Maybe you're a brief kind of a guy. It's hard to beat these all-around solid briefs for the price.
MeUndies Men's Lounge Pant ($60): Made from the same kind of MicroModal fabric as some of our boxer brief selections, these lounge pants are soft and stretchy, making them the perfect commando pant for around the house.
Reigning Champ Sweatshort ($95): For lounging about or running out to grab a coffee, these ultra comfy but stylish shorts will do you right.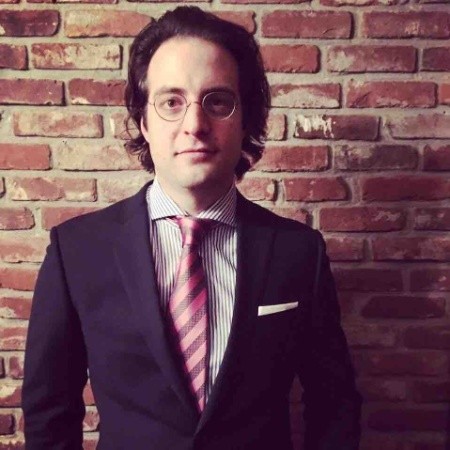 Thomas Pettus-Czar
Thomas Pettus-Czar is the owner of The Barn Light in Eugene, OR. He loves good drink, modern architecture, a suitable haberdashery, and running a perfect pick and roll.