If you're shopping for the best Keurig coffee maker, you understand the value of time, so we won't waste yours.
Keurig machines are known for convenience. Simply insert a single-serving coffee pack into a Keurig coffee maker, push a button, "et voilà!"—your coffee is done.
But can a Keurig really make great coffee? Are Keurig machines worth it? What's the difference in Keurig models? And what has Keurig done to mitigate the negative environmental impact of their disposable K-Cups? (Answer: a lot!)
Our top choice when it comes to Keurigs, however, is the Keurig K155 Office Pro Commercial Coffee Maker.
Recommended by John Bedford, coffee writer and founder of Viva Flavor, a website dedicated to home cooks and food and drink enthusiasts, the K155 offers everything you need from a Keurig, including an advanced full-color touchscreen interface, adjustable brew temperature, and programmable auto on-and-off settings.
There's also a 90-ounce water reservoir, which is among the largest available, so it brews up to 18 cups before needing a refill.
In addition to telling you all about the market's 10 best Keurig coffee makers, this article will answer these questions and a whole lot more. Keurig coffee machines have come a long way since they first revolutionized the world of java. You'll wonder why you've waited so long to buy a Keurig coffee maker for yourself.
The Keurig Coffee Makers We RAVE About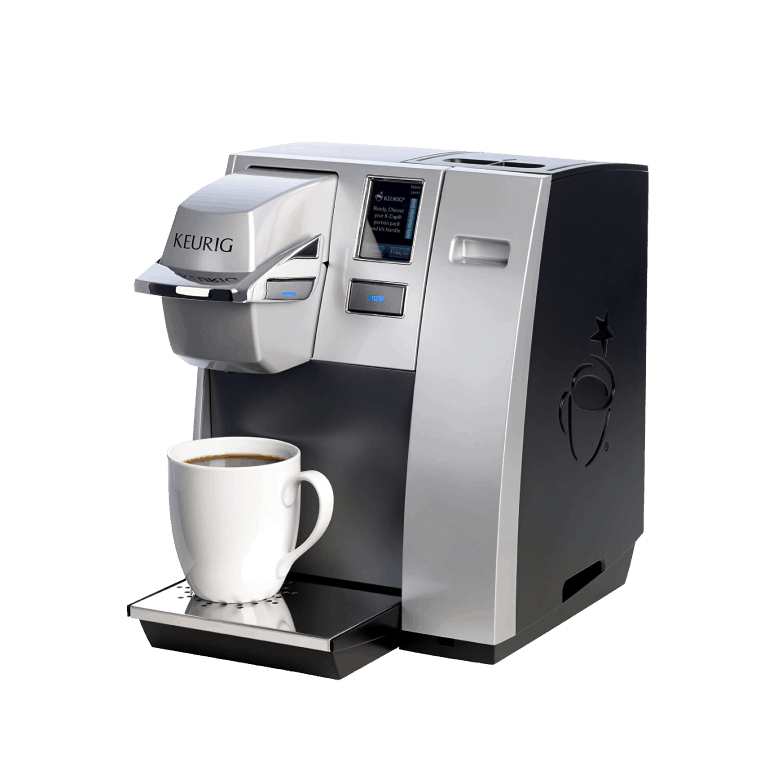 Best Keurig for Office
Keurig K155 Office Pro Commercial Coffee Maker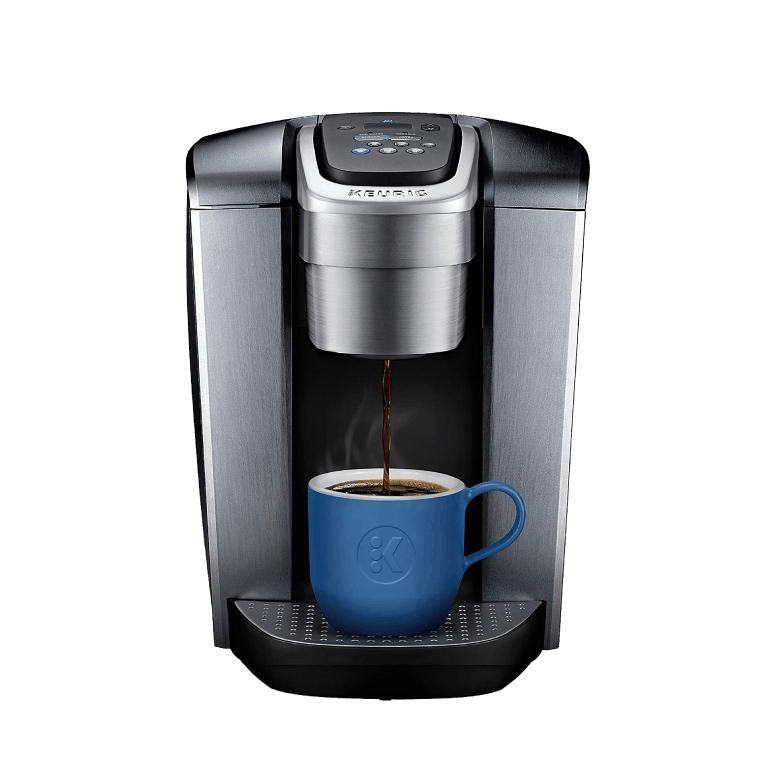 Best Keurig for Home
Keurig K-Elite Coffee Maker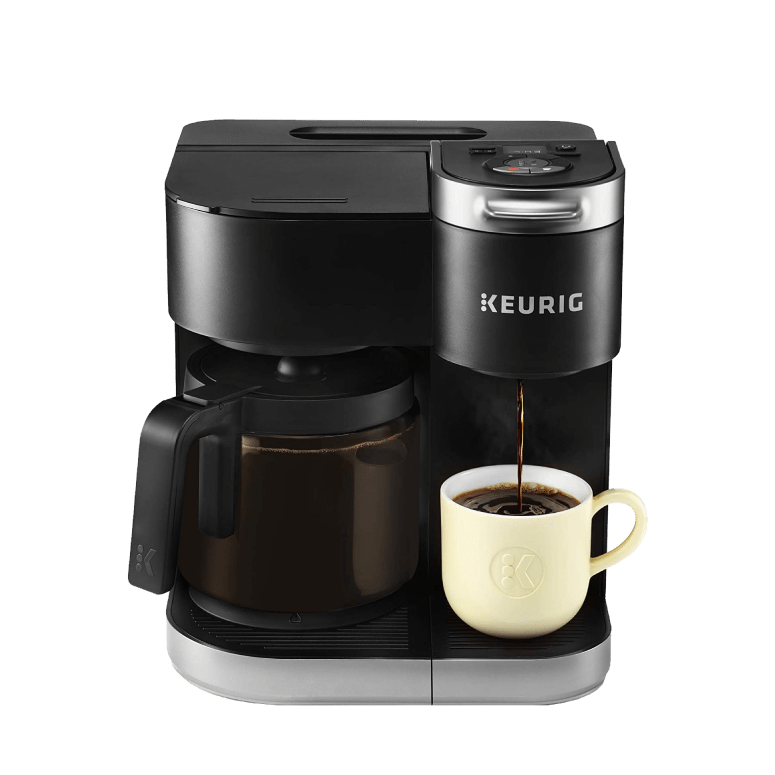 Best 2-in-1 Keurig
Keurig K-Duo
To make an informed buying decision, it's important to understand the basics of Keurig coffee makers. Before taking a deep dive into our list of the 10 best Keurig coffee makers, let's first go over what a Keurig actually is.
What Is a Keurig Machine?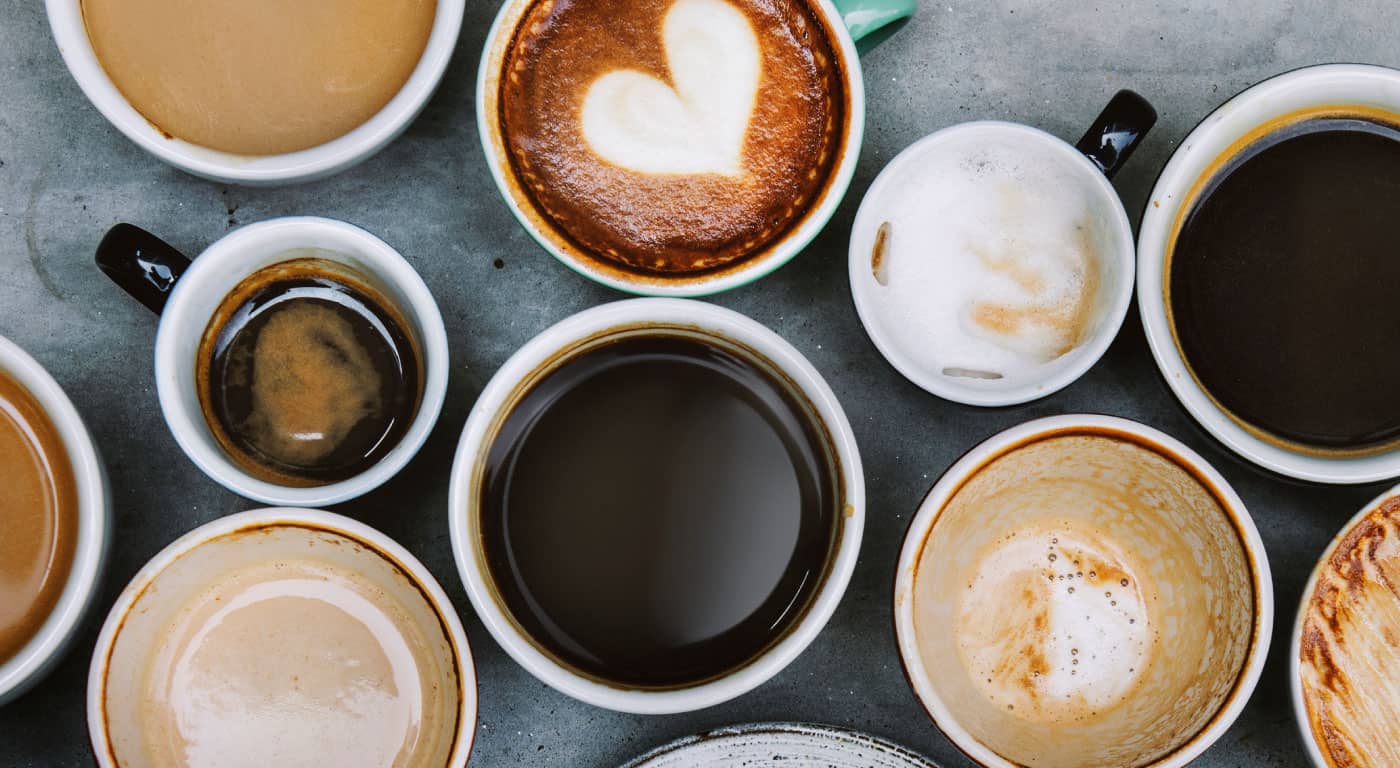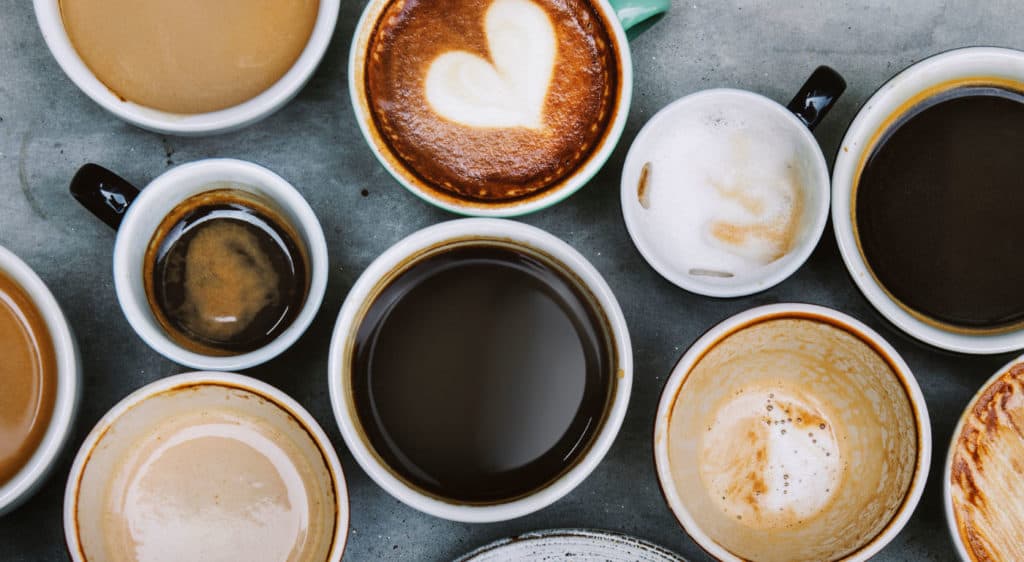 A Keurig machine is a beverage maker, best known for brewing coffee. The defining characteristic of a Keurig is the K-Cup, a single serving of pre-packed freshly ground coffee in a little sealed container.
Here's how K-Cups are constructed:
A foil layer
Plastic layer
Filter layer
These layers work together to keep your coffee fresh and flavorful. Plus, Keurig machines aren't just for java. They also brew drinks like cocoa and tea. And coffee K-Cups are available in all sorts of roasts, blends, flavors, and potencies. Whatever your coffee-loving heart might desire, you can find it in a K-Cup.
But how does that K-Cup become a hot and tasty cup of joe? There's a water reservoir in every machine, and its size is a deciding factor when choosing the right machine for you (more on that later).
Push a button and the magic happens. Ok, it's actually science. Here's how it works, step by step.
After you push the button, water is pumped from the reservoir through pressurized hoses into the heating chamber. The water is then heated to the optimal temperature for a primo cup of joe.
The water then passes through a hose at the top of the brewer into the K-Cup holder.
A small pin then pierces the K-Cup, releasing the water through it and distributing a perfectly brewed cup of coffee straight into your mug.
But what happens afterwards—do you just chuck the spent K-Cup in the trash? Shortly after Keurigs became popular, controversy arose about the wasteful nature of the process. Let's take a closer look.
Are Keurigs Bad for the Environment?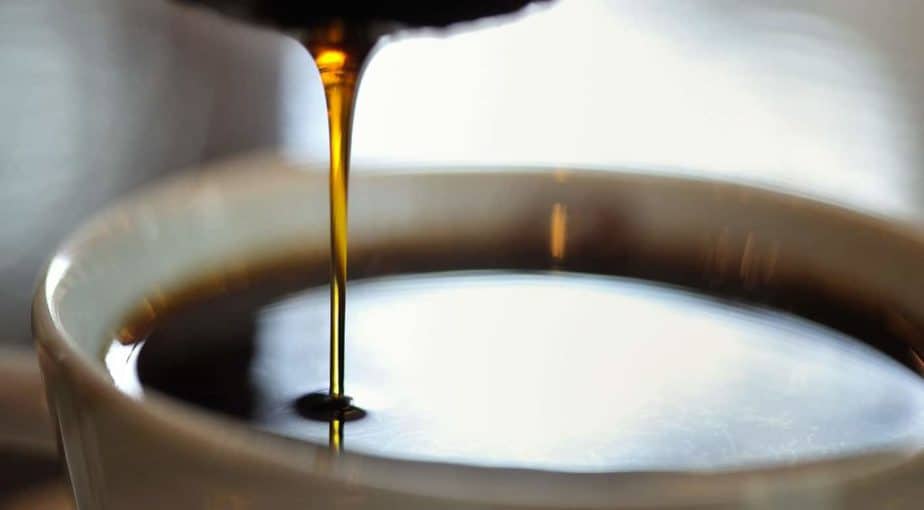 Back in 2015, the inventor of the K-Cup, John Sylvan, told The Washington Post that he had regrets because of the amount of trash his invention generates.
"I feel bad sometimes that I ever did it," he said.
But he had sold his invention all the way back in 1997, so it was no longer up to him. Eventually, though, the company took steps to make their product more ecologically sustainable. In 2016, Keurig announced they would begin manufacturing recyclable K-Cups, setting the goal of all K-Cups being recyclable by 2020. Eventually, the company said, they would be made from fully recyclable polypropylene #5.
Nevertheless, consumers need to take some extra steps to make sure their spent K-Cups are recycled properly. Aluminum and coffee grounds are not recyclable. After you brew your coffee, rinse out your K-Cup and completely remove the aluminum before tossing your K-Cup in the recycling bin. Otherwise, your cup may still end up in the landfill, despite your best intentions. For a fully compostable K-Cup, choose a brand like Cameron's Coffee.
Keurigs can help reduce waste because these machines brew coffee in just the right amount. That means no more pouring extra coffee (and precious water!) down the drain when you've made too much.
Another note on Keurigs and wastefulness comes from Amy Hyslop of the coffee blog TheCoffeeFolk.com. "When buying a Keurig coffee maker, check if it has My K-Cup compatibility," she says. My K-Cups are reusable, allowing users to add their own ground coffee or additional flavorings, and then wash the cup between brews. That means you don't throw anything away after you make your cup of coffee, except the grounds—which you can compost.
"This is a great way of improving the taste of your coffee and also helps reduce the waste produced from using your Keurig coffee maker," Hyslop says.
Are Keurig Machines Worth It?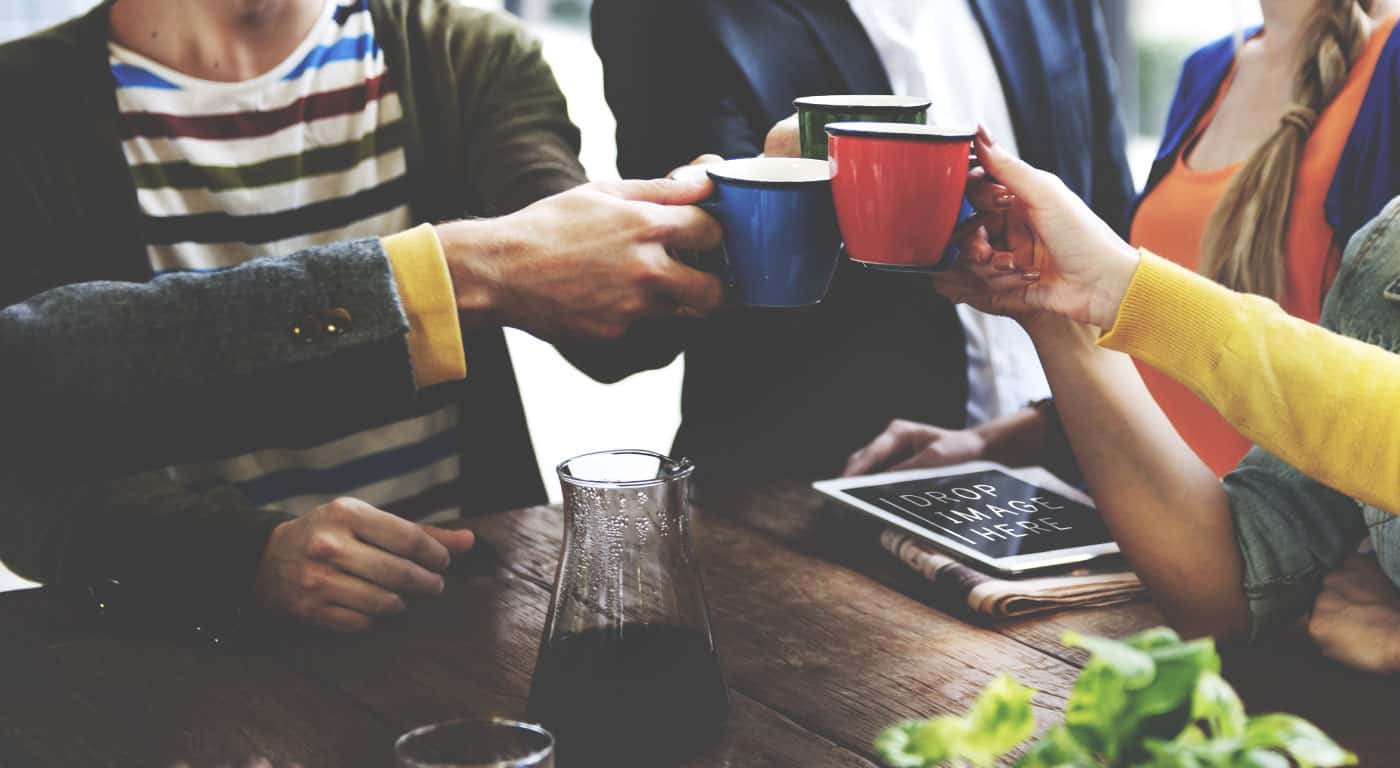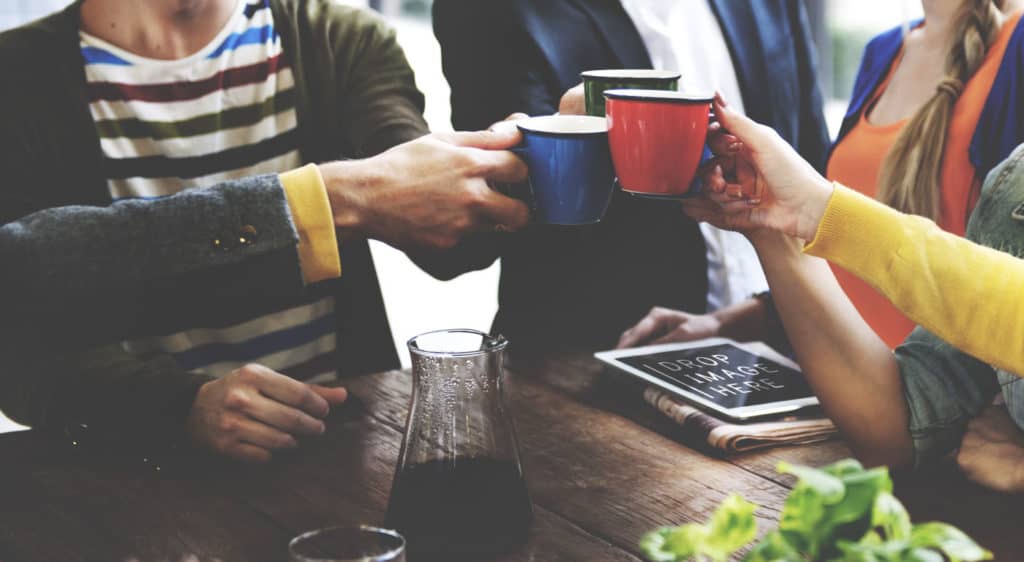 At RAVE Reviews, we're all about giving it to you straight. The last question you might have is whether or not a Keurig is worth buying for your home or office.
Keurig coffee makers aren't cheap, and neither are the pods. Low-end Keurigs will cost you around $150, while a decent regular coffee maker costs much less than that. Furthermore, a 32-pack of K-Cups adds up to just under 50 cents each, while ground coffee works out to around 21 cents a cup.
But we think buying a Keurig is still worth it. Here's why:
The perfect portion: Do you ever stop to think about how much coffee (and money) we pour down the drain? A Keurig makes the perfect amount of coffee every time.
Time is money: How do you put a price on convenience? Keurigs are so quick and easy to use, you'll save time and energy making coffee with a Keurig—and you can use that time to make money.
It's still cheaper than going out for coffee: Even though 50 cents per cup for Keurig coffee is more expensive than coffee brewed in a conventional coffee maker, studies show coffee from a coffee shop costs an average of about $3 per cup. So making your coffee at home with a Keurig could save you a lot if you're used to going out for coffee.
That settles it: It's time for a Keurig. But which Keurig should you buy? Here are the 10 best Keurig coffee makers for your office or home.
Methodology
In this ranking, we consulted with coffee experts from across the internet, polling them about their favorite Keurig coffee makers. We then compared their input to our own thorough research, while cross-referencing it all against consumer reviews and similar rankings from trusted and reputable sources. Here's what we wanted to know:
Which is the best Keurig machine to buy?
What is the best rated K-Cup coffee maker?
What's the difference between Keurig models?
We also asked each expert for their recommendation for a K-Cup coffee brewer, and we thought about single-use situations while traveling as well as home coffee makers for multiple users.
Our goal was to find out what it's really like to use a K-Cup machine on a daily basis. We considered how well Keurigs hold up over time, as well as additional points of interest like iced settings and ease of maintenance.
With all this in mind, we feel confident in our findings. What's that delicious aroma? Oh, right. It's coffee. Let's get started.
The Best Keurig Coffee Makers
1
Keurig K155 Office Pro Commercial Coffee Maker
First place in our ranking of Keurig coffee makers is the K155 Office Pro. This Keurig also comes recommended by John Bedford, a coffee writer and founder of Viva Flavor, a site dedicated to helping home cooks explore their love of food and drink. After vetting the product to our own standards, RAVE Reviews agrees few coffee makers are better than the K155. 
Featuring an advanced full-color touchscreen interface with adjustable brew temperature and programmable auto on-and-off settings, the K155 offers a 90-ounce water reservoir. This large reservoir contributes to this machine being the best choice for an office, since it brews up to 18 cups of coffee before needing to be refilled. Brewing time is less than one minute.
The K155 also offers a wide variety of brew sizes, including four, six, eight, and 10 ounces, with brew strength ranging from strong to mild. The K155 is also very easy to store and travel with, with the option to easily drain and remove water from the internal hot water tank. The unit weighs 6 lbs and measures 14 by 10.38 by 13.8 inches.
Pros
Works well after four years
Large water reservoir
Heats in less than a minute
Cons
No 12-ounce setting
Clean before first use
2
Keurig K-Elite Coffee Maker
Taking the second position in this list of the best Keurigs is the Keurig K-Elite, our pick for the best home or single-user Keurig. But just because the K-Elite is small, doesn't mean it doesn't offer versatility. In fact, the unit accommodates multiple brew sizes ranging from eight to 12 ounces.
There's also a strong brew button for those who like their coffee bold, as well as an iced coffee setting. Iced coffee settings make a stronger-than-average brew to keep the coffee flavorful even after it's been diluted with melting ice or perhaps cream or milk.
This Keurig also offers a hot water button so you can enjoy soups, tea, or oatmeal. It comes with a water filter handle, and there's a 75-ounce water reservoir that can make eight cups of coffee before needing to be refilled. Don't miss the removable drip tray, which handles up to 8 ounces worth of spillage, as well as the maintenance reminder and quiet-brew technology.
The K-Elite measures 12.7 by 9.9 by 13.1 inches and weighs 6.6 lbs. It's also compatible with the My K Cup Universal Reusable Coffee Filter for reusing and brewing your own coffee.
Pros
Filter included
Easy configuration
Iced coffee settings
Cons
No touchscreen
Not the quickest brew time
Working in an office or living with a group? Some people will likely want to use K-Cups, while others might just want a regular brewed cup of coffee. But there's a K-Cup coffee maker for this situation: the third product in our ranking, the K-Duo. 
This choice was recommended by two coffee experts, Amy Hyslop of TheCoffeeFolk.com, and Shabbir Nooruddin of CoffeeinmyVeins.com. "A lot of manufacturers make dual coffee makers," Nooruddin says, "This machine does both jobs very well. It makes delicious dripped coffee when you have the time, but also a single serve in a jiffy," he says.
The large, 60-ounce water reservoir is shared between both single-serve and carafe brewing. The reservoir is removable, which makes refills nice and easy. Whether you choose K-Cup or standard brew, there are multiple brew sizes.
Those sizes include a six-, eight-, 10-, or 12-cup carafe and a six-, eight-, 10-, or 12-ounce cup. There's also a programmable carafe auto-brew function that sets the unit to automatically start brewing up to 24 hours in advance, so you can wake up to fresh coffee.
"It also has a pause and pour feature," Hyslop adds, "allowing you to pause brewing for 20 seconds to pour yourself a fresh cup of coffee instead of having to wait for it to brew the whole pot."
The K-Duo measures 12.92 by 10.94 by 12.76 inches, and weighs 14.37 lbs.
Pros
Pods and coffee included
Handles 10 pots/50 cups per week
Warms up quickly
Cons
Carafe drips
Button controls, rather than touchscreen
Buttons on top of machine
4
Keurig K-Mini Coffee Maker
Live alone, or looking for a personal Keurig for your desk at work? Next up in our ranking is the Keurig K-Mini. This tiny-but-mighty appliance brews both six and 12 ounces with a single-cup reservoir. There's also a removable drip tray sized to accommodate travel mugs up to seven inches tall. Another nice feature of the appliance is that the drip tray is designed to hold a full brew, making clean-up easy in the event of an accident.
It's also very energy efficient, with an auto-off feature that turns off the coffee maker after 90 seconds of inactivity, which helps to conserve energy. The K-Mini is also compatible with My K-Cup Universal Reusable Coffee Filter (sold separately), so you don't need to buy disposable K-Cups. 
The K-Mini comes in a variety of colors, and is sized for small spaces. It weighs only 2 lbs and measures 6.1 by 13.6 by 14.7 inches.
Pros
Works with travel mugs
Small and compact
Easy to clean
Cons
Brews slowly
Only one cup at a time
Temperamental start button
5
Keurig K-Cafe Coffee Maker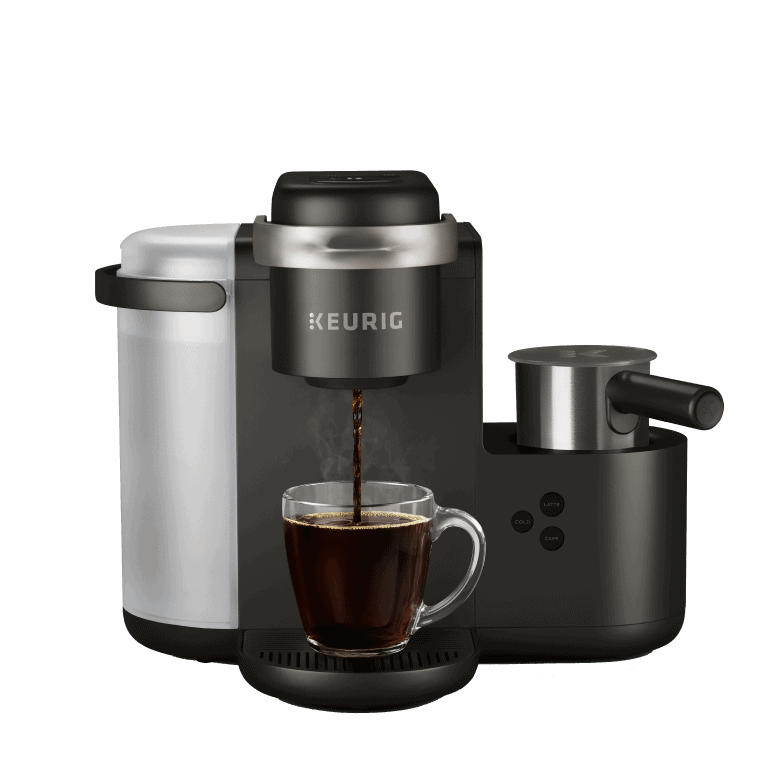 With simple button controls, rounding out the top five in our ranking of the best Keurig coffee makers is the K-Cafe. You can use any K-Cup pod in the unit, and with a 60-ounce water reservoir, it will brew up to six cups of coffee before it needs to be refilled. The reservoir is easy to remove for cleaning and maintenance.
There's also a smart start feature, which handles heating and brewing in one process with no need to wait for the unit to heat up before you select your mug size. You can use a travel mug up to 7.2 inches tall, and it's compatible with a K-Cup Universal Reusable Coffee Filter. 
The K-Cafe also shuts off after two hours of inactivity to conserve energy. It brews in four sizes: six, eight, 10, and 12 ounces, or a 2-ounce shot for lattes and cappuccinos.
For maintenance, just run the K-Cafe through your dishwasher, making sure it's on the top rack. The unit always reminds you when it's time to descale. Happen to live on a mountain? The K-Cafe even offers a high-altitude setting for up to 5,000 feet.
The K-Cafe weighs 13.47 lbs and measures 17.32 by 14.17 by 14.41 inches.
Pros
Milk frother included
Takes travel mugs
Sets up easy
Cons
Larger footprint
Some electrical issues reported
Frother can have durability issues
6
Keurig K-Classic Coffee Maker
Sometimes it's good to go with a classic, and the Keurig K-Classic is no different. The appliance brews multiple mug sizes, including six, eight, and 10 ounces. There's also a large, removable 48-ounce water reservoir, which brews at least six cups before needing to be refilled. 
It's all controlled with simple and easy-to-use buttons. The appliance is compatible with the full range of K-Cups., including the Keurig Classic Series My K-Cup reusable coffee filters. Don't miss the auto-off feature, which turns the unit off after two hours. It comes in multiple colors, weighs 8.93 lbs, and measures 13.3 by 9.8 by 13 inches. 
It also includes temperature controls and an iced coffee setting for those hot summer days.
Pros
Multiple colors
Works with full range of K-Cups
Iced coffee setting
Cons
Pump durability issues
Needs cleaning once a month
Can clog easily
7
Keurig K-Select Coffee Maker
The Keurig K-Select Coffee Maker offers all the ease and convenience of other K-Cup coffee makers with quiet brew technology for those mornings when you're up early and don't want to disturb anyone else.
The K-Select offers all the most popular cup sizes (six, eight, 10, and 12 ounces), with a strong brew setting to give your coffee a little something extra. Programmable auto-off helps take one worry off your list. And the whole thing is button operated and easy to use (even before you've had your first dose of caffeine).
The water reservoir is also large at 52 ounces, though not as large as some Keurigs. Still, it's enough to brew five cups without a refill. The reservoir can be easily removed for cleaning. The unit is also sized right for travel mugs up to 7.4 inches. And the drip tray holds a full accidental brew for quick cleanup.
The K-select weighs 7.35 lbs and its dimensions are 11.6 by 9.2 by 12.5 inches.
Pros
Quiet brew technology
Strong brew setting
Travel mugs up to 7.4 inches
Cons
Bigger reservoirs available
Some leak in preheat mode
Brews too slowly for some people
8
Keurig K-Slim Coffee Maker
Next in our ranking is the ultimate Keurig for small spaces, measuring only 5 inches wide. Nevertheless, this little puppy has a big bark, with a water reservoir rivaling much bigger models at 46 ounces, which can make four cups of coffee before a refill. 
The K-Slim also offers the most popular cup sizes at eight, 10 and 12 ounces, and the unit is travel mug-friendly, accommodating mugs up to 7 inches tall. No need to worry too much about accidents and spills, since the drip tray is large enough to handle an entire inadvertent brew. 
Auto-off switches off the power after five minutes to save energy. Also notable is that the K-Slim is compatible with the My K-Cup Universal coffee filter (sold separately) so you can brew your own ground coffee and reduce waste. The unit measures 12.14 by 4.76  by 15.2 inches and the package weighs 9 lbs.
Pros
Great for small spaces
Travel mug-friendly
Keurig Side Reservoir compatible
Cons
No iced coffee setting
Brew sizes inaccurate for some
Too small for groups
9
Sboly Single Serve Coffee Maker Brewer for K-Cup Pod and Ground Coffee
Not all coffee machines that brew K-Cups are made by Keurig itself. One such appliance is the Single Serve Coffee Maker Brewer for K-Cup Pod and Ground Coffee from Sboly. 
This unit offers 2-in-1 brewing functionality to switch between a K-Cup and a regular pot of coffee, and we especially appreciate the simple-to-use button on the side of the unit that lets you switch between the two brewing styles. The Sboly also scores high marks for its auto-clean button. Simply press two buttons, and the machine cleans itself!
There's also an auto-off function that switches the unit off after each brew. Otherwise, the Sboly brews six, eight, 10, and the unusual 14 ounces, and measures 7.3 by 5.4 by 11.6 inches, making it a strong contender for small spaces. It's also quite light at only 2.53 lbs.
Pros
2-in-1 brewing
Auto-clean button
Small footprint
Cons
Best with bottled/filtered water
Weak flavor, for some people
Coffee sometimes not hot enough
10
Hamilton Beach FlexBrew Coffee Maker
And last in our ranking is another non-Keurig brand coffee maker compatible with K-Cups. Like the Sboly, the Hamilton Beach offers 2-in-1 brewing options, either in the thermal carafe or using Keurig K-Cup pods.
Both the pod holder and single-serve grounds basket are included, and there's a cup rest for travel mugs. Another nice feature is that the pod-piercing needle can be removed for cleaning and to help mitigate clogging. The carafe holds up to 12 cups, with a programmable timer, auto pause, and a 2-hour auto-shut off. 
The appliance brews up to 10 ounces with a K-Cup pod or 14 ounces with ground coffee. There's also a separate water reservoir with a low-water window, and brewing time averages about three minutes. Also saving energy is the flex brew function, which heats the water only when you're ready to brew instead of keeping it hot continuously.
Product dimensions are 13.66 by 11.42 by 12.24 inches, and it weighs 13 lbs. 
Pros
Pod holder/basket included
Auto pause
Removable pod-piercing needle
Cons
Good flavor takes "tweaking"
A bit heavy
Some leaking issues
Keurig and K-Cup FAQs
Now that you've selected the perfect Keurig machine for your purposes, what else do you need to know? These FAQs should address all your lingering Keurig coffee machine concerns.
How do you clean a Keurig coffee maker?
Like any appliance, Keurigs need to be cleaned periodically. But just like the coffee making process, cleaning Keurigs is easy and convenient. Here are some pointers.
First, you need to pick up some descaling solution. We recommend the descaling solution made specifically for Keurigs, but there are lots of different kinds available. Here's what else you'll need to clean your new appliance:
Soap
Water
Vinegar, if you don't have any descaling solution
You'll also want to keep an old rag handy. Just make sure it's clean and dry. Here's what to do next:
The first step in cleaning your Keurig is the most difficult and time-consuming of all, requiring the highest level of expertise. Okay, we're kidding. The first step is to simply unplug the machine.
Next, remove all the parts that can be removed from the unit, like the water reservoir and lid, mug stand, and K-Cup holder. Wash each in warm, soapy water and dry them adequately.
Then, wipe down all the surfaces on the machine, paying extra attention to areas where granules can collect, like around the coffee pod holder. Return the removable parts.
Now fill the water reservoir halfway with vinegar or your descaling solution, and fill the rest with water. Keurig recommends descaling your unit every 3 to 6 months.
Now, start the brew cycle with no K-Cup. Just be sure to use a mug to capture and dispose of the extra water.
Repeat this process, but this time with just water to remove any lingering vinegar or descaling solution.
Now you're ready to make another cup of coffee.
Can you make iced coffee with a Keurig?
Keurigs make a damn fine cup of hot coffee. What if you prefer an iced coffee? Keurigs make iced coffee as well. In fact, it's really simple. We'll tell you how.
Don't forget, our choice for the best Keurig machine for iced coffee is the Keurig K-Elite coffee maker with iced coffee capability. Again, the advantage of the iced coffee setting is the extra-strong concentration, which helps your coffee stay rich and flavorful even after it's been diluted with ice or possibly milk or creamer.
You can make iced coffee with any Keurig, however. To make iced coffee, gather the following:
Your choice of K-Cup or My K-Cup Reusable Filter, the only reusable filter approved for use in Keurig Machines
Ice or frozen coffee
A mug or thermos
Depending on your tastes, you may also want milk or creamer and sugar.
A quick word of caution: Don't use a glass if you're planning on brewing directly over ice. The temperature differential could shatter the glass. Also, use a slightly larger mug or thermos than usual to account for the extra space taken up by the ice—we don't want any overflow!
Then simply brew your coffee like normal. You can either fill the mug with ice first, or brew the coffee and then add the ice. You can even make iced tea with your Keurig. To do so, we recommend using an iced tea K-Cup.
Hate how quickly iced coffee gets watery from the melting ice cubes? There's a solution for this problem, as well: coffee ice cubes. That way your coffee will only be diluted by… more coffee! It's a win-win.
To make coffee ice cubes, simply make an extra-large batch of coffee, pour it into your freezer ice tray, and wait for it to freeze solid into ice cubes. Then simply stash the cubes in a freezer bag or container for later use.
Can you make tea in a Keurig?
Listen up, tea drinkers. Keurigs aren't just for your over-caffeinated coworkers. You can, in fact, brew tea in your Keurig as well, either with a tea K-Cup or even loose leaf. Here are some pointers for brewing loose leaf tea in your Keurig.
Keurigs heat water to 192°F. This suits certain teas, like oolong, black, and green, better than others. We also recommend using broken tea leaves for more flavor. No matter what, avoid teas that need to brew at certain temperatures as well as fruit-flavored teas, since they tend to need extra time to completely release their flavors. This could result in a weak cup of tea.
It's also important to thoroughly clean your Keurig in advance, especially if it's been used for coffee. Otherwise, you may end up with vaguely (or strongly) coffee-flavored tea.
Once you've selected your tea and cleaned your Keurig, it's time to make the tea.
Fill water filter and heat
Run the brewing cycle with water only to preheat the cup (this is optional, but we recommend it)
Add one or two teaspoons of tea for an 8-ounce cup.
Put your cup in the machine and brew
It really is that easy.
What is the best Keurig machine?
After researching the best Keurig machines, RAVE Reviews broke down our findings into the following three categories: the best Keurig machine for home and office use, the best Keurig machine for home, and the best 2-in-1 Keurig machine.
Taking top spot as the best Keurig coffee maker is the Keurig K155 Office Pro Commercial Coffee Maker. With a sleek design, the K155 offers an LCD touchscreen, a field-leading 90-ounce pour-over reservoir, and a good range of brew sizes. It's also easy to drain and store, with a removable hot water tank.
If you're in the market for the best Keurig coffee maker for home use, we found the Keurig K-Elite Coffee Maker has more than enough brew sizes. It tops out at 12 ounces, with enough versatility to satisfy the tastes and preferences of multiple users. Standout features include an iced setting and hot water on demand.
The versatile 2-in-1 Keurig machines make coffee from both K-Cups and from traditional ground coffee. Leading the field in this category is the Keurig K-Duo, with a 60-ounce water reservoir and programmable auto-brew. It's also compatible with the Keurig gold-tone mesh filter accessory, which helps minimize waste.
RAVE Recommends
With your new Keurig on the way, here are five Keurig accessories to help you make that perfect cup of a coffee.