You're here for one thing and one thing only: to get your hands on the best espresso machine for home use.
But what kind of espresso machine are you after? We'll help you answer that question a little bit later on, but for now, we'll tell you our choice for best espresso machine in the following five categories: manual, semi-automatic, automatic, super-automatic, and capsule.
Say it with us now, it's "espresso" not "expresso." But you already know that because you're a connoisseur of fine coffee culture, headed to the coffee shop daily for a fresh cup of jolt juice.
And that daily habit can get expensive. Looking to save some money on your daily vice? Interested in honing your skills as a home barista?
If you're in the market for the best espresso machine, you've clicked the right link. This article tells you what you need to know about espresso, the different kinds of espresso machines, and why a home espresso machine really is worth the investment.
In the category best semi-automatic espresso, we chose the Mr. Coffee Cafe Barista, a 3-in-1 espresso maker, cappuccino maker, and latte maker with a 15 bar pump system (more on that later!) and one touch control panel for customized drink selection. For the best automatic espresso machine, our research led us to the DeLonghi ESAM3300 Magnifica, mixing the plug-and-play functionality of an automatic machine with plenty of customization to get your drink just the way you like it.
That brings us to super-automatic espresso machines. Topping this list is the Miele CM6310 Countertop Coffee System, boasting a direct sensor control panel with the ability to make two drinks at once simply with the touch of a button. If a capsule machine is what you're after, we have answers for you here as well: the Nespresso by De'Longhi, with a one-touch operation and extraction system. This machine is sleek and portable.
And for a fully manual espresso machine, just like the baristas use, RAVE recommends the De'Longhi La Specialista with its sensor grinding technology, smart tamping station, and active temperature control.
Pick up an espresso machine for home use and you, too, can make the best espresso.
Are Espresso Machines Expensive?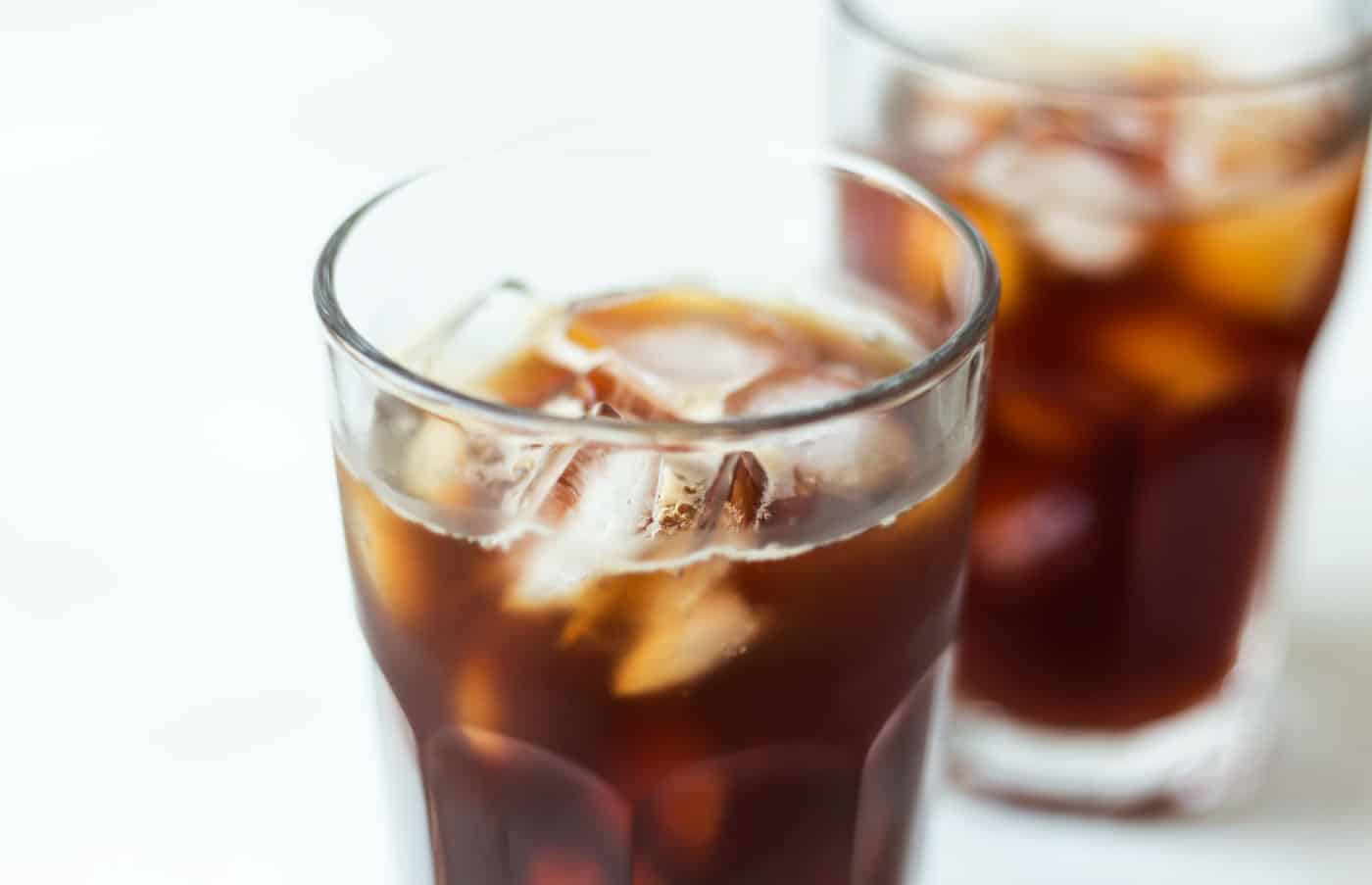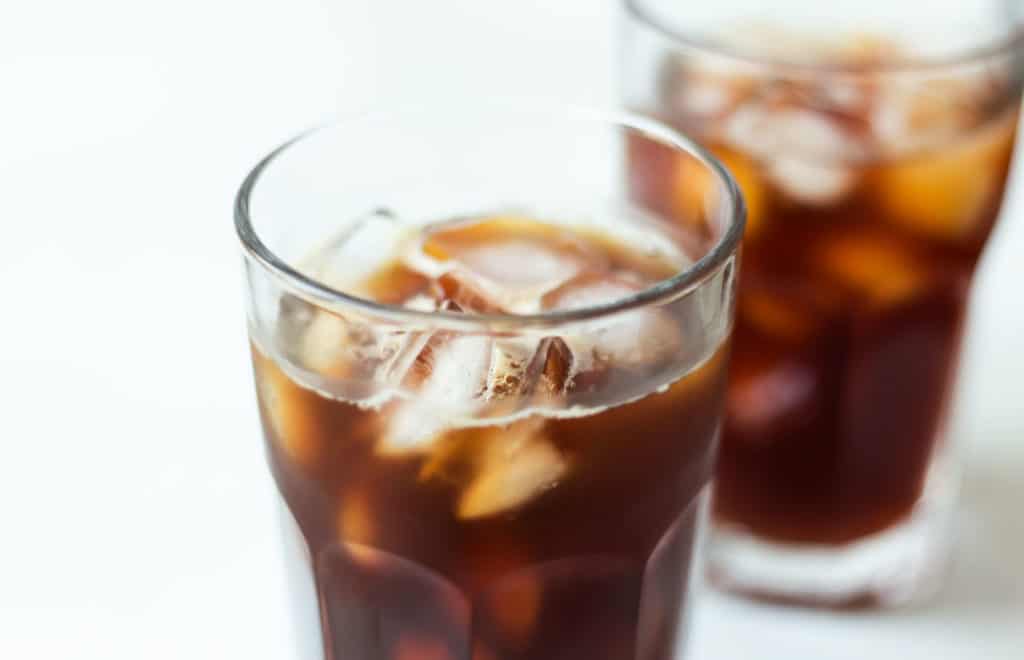 In the opening section of this article, we called espresso machines an investment. You can get stovetop espresso makers for as little as $30 and single-cup pod-style espresso machines for between $40 and $150. But many of the most popular brands of espresso machines cost upwards of $300 dollars, and that's on the low end. Some manual or lever espresso machines cost thousands.
So, yes, espresso machines aren't cheap. But they're still worth it, because over time the money you'd otherwise spend on a daily trip to the coffee shop adds up. This article will tell you the best espresso machines under $500 along with plenty of top-of-the-line models, so don't worry, there's something here for every budget.
Before getting into any of that, though, a hunt for a new espresso machine should begin with an understanding of the different kinds of espresso machines as well as what makes espresso espresso—as opposed to just a regular ol' cup of joe.
We'll begin there.
What's the Difference Between Coffee and Espresso?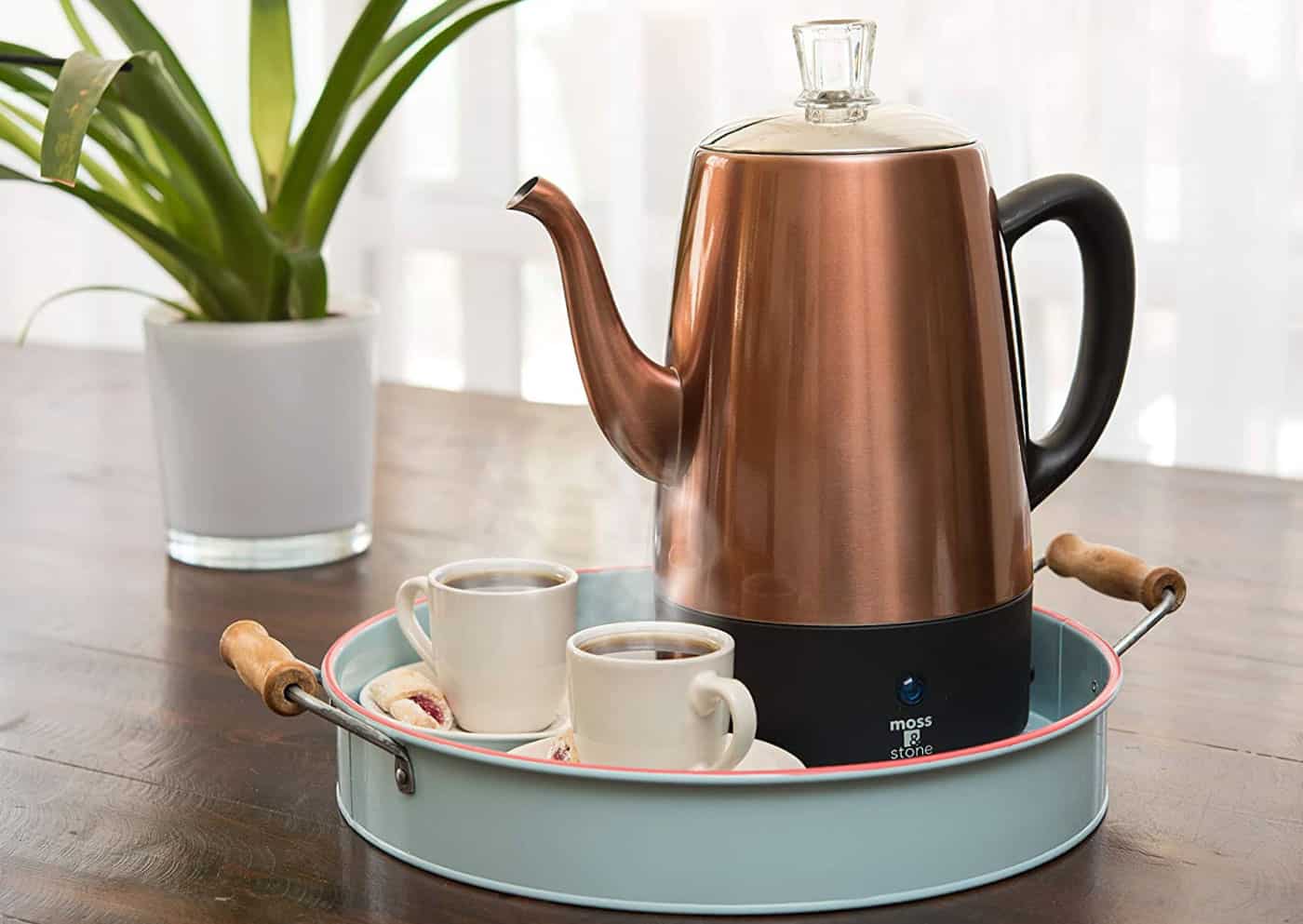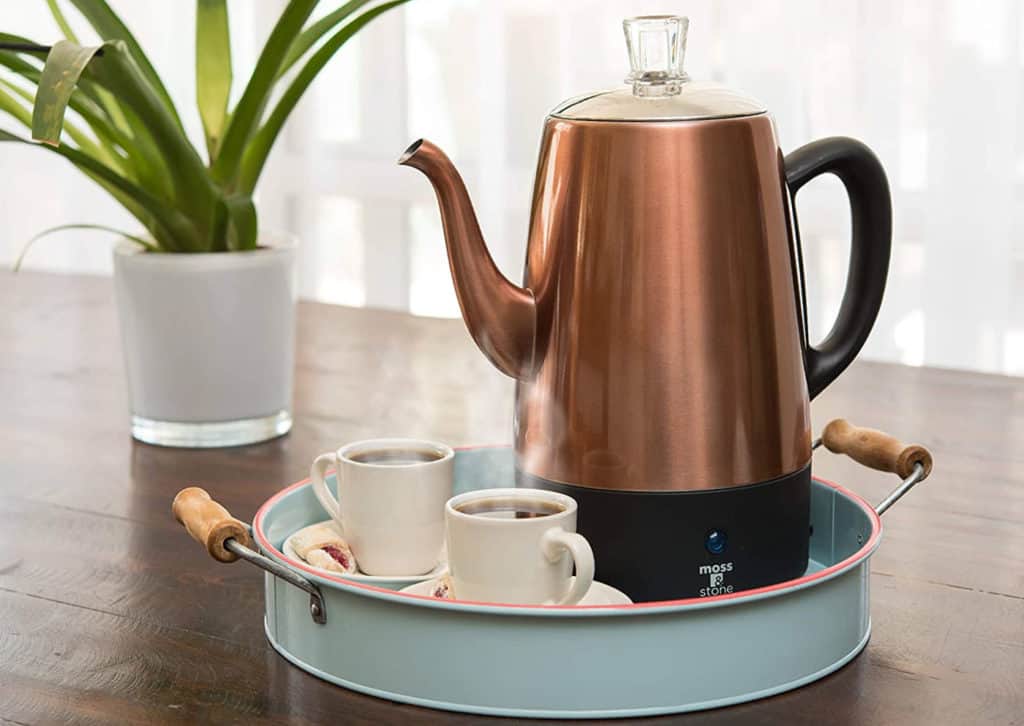 To best understand the difference between coffee and espresso, start with how the drinks are made.
Coffee
Regular coffee is made by running water heated to about 200 degrees Fahrenheit through medium-ground coffee beans. Experts say for maximum flavor it takes at least six minutes to brew a cup of coffee.
Espresso
Although espresso is made similarly, there's less water used in the process, with finer grounds, and at least nine bars of pressure, according to experts. Bars of pressure refers to the force with which the water is pushed through the coffee grounds. Nine bars of pressure, then, means nine times the atmospheric pressure at sea level. This makes a thicker, creamier, and stronger-tasting brew than standard coffee.
Espresso also has more caffeine per fluid ounce than regular drip coffee, ranging between 375 mg and 520 mg per 7.6-ounce dose of espresso. A regular cup of coffee, by contrast, has between 95 mg and 165 mg per 7.6-ounce cup.
This extra caffeine creates that extra "good morning!" feeling that only comes from a quality cup of espresso.
We're going to let you in on a little secret, one some of you may already know: You don't need an espresso machine to make espresso. You can make cheap and easy espresso right on your stovetop.
But according to espresso experts (espress-perts?), real-deal espresso can't be made on a stovetop because there just isn't enough pressure.
So although there are quality stovetop options out there, our ranking stays away from the stovetop variety, of which there are many different kinds.
Here are some examples of real espresso makers as well as some pointers to help you decide which kind of espresso maker is the best choice for you.
What Are the Different Kinds of Espresso Machines?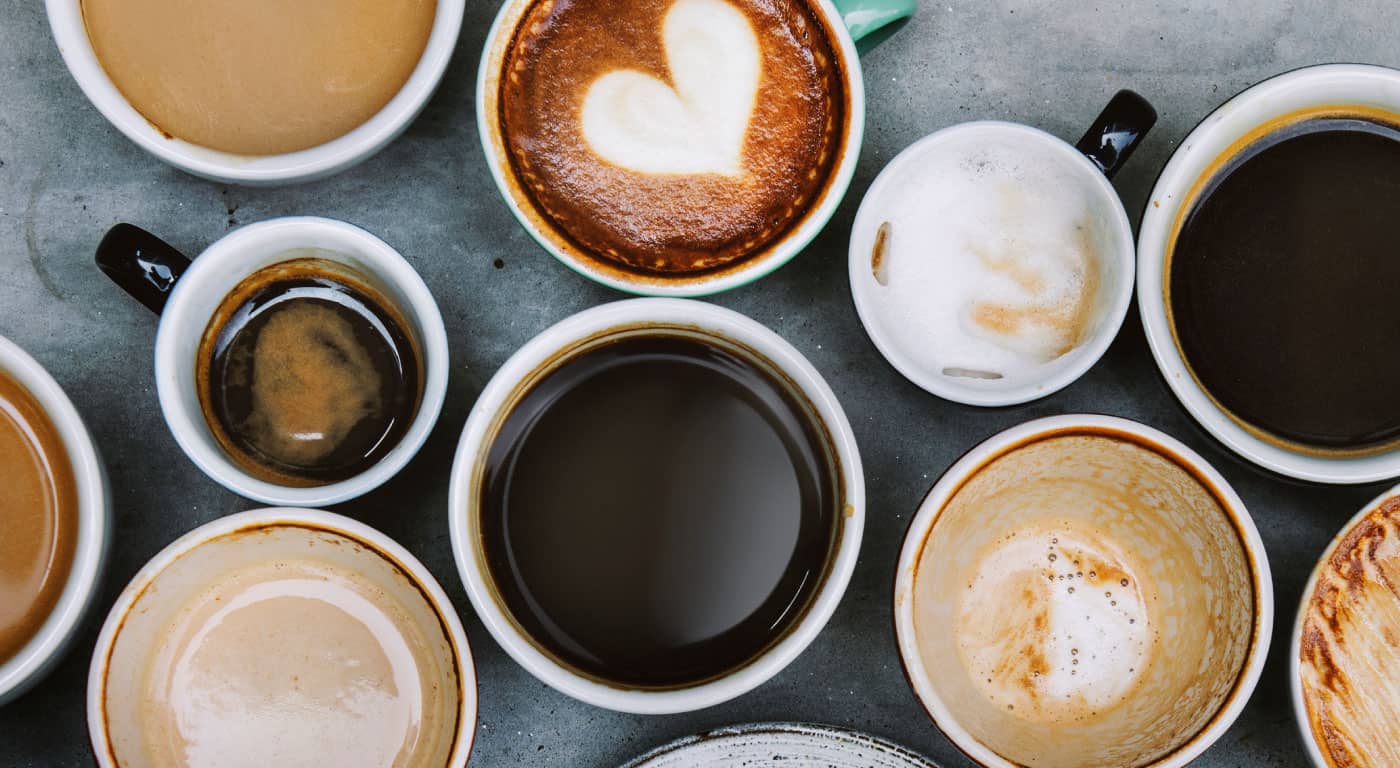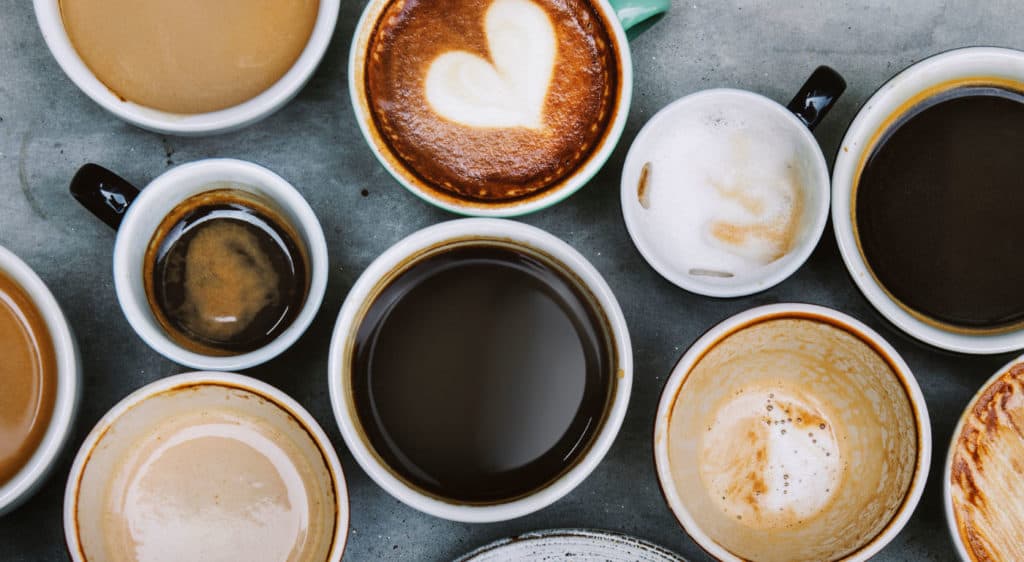 Manual Machines
Manual espresso machines are the kind you're likely familiar with from your favorite coffee shop, and they're perhaps the most difficult kind of espresso machine to learn to use.
With manual machines, finely ground beans are scooped and tamped down into a portafilter that is then attached to the brew head before a lever is used to pull water through the grounds, making highly customizable espresso and coffee drinks.
Pros:
More control
Have that real coffeeshop look
Durable machines
Cons
Pricey
Steep learning curve
Recommended for experienced baristas
Semi-Automatic Machines
As far as preparation, semi-automatic espresso machines are very similar to manual machines. The primary difference is they operate with a button or dial that automates the flow of water. That's opposed to manual espresso machines, which use a lever. With semi-automatic machines the size of the drink may also be controlled.
Pros:
Bit easier to use than manual machines
Still lots of control over the process
As high quality as manual espresso machines
Cons:
A bit spendy but more affordable than manual machines
There's still a learning curve
Automatic Machines
Like semi-automatic espresso machines, automatic machines also use a button to brew rather than a lever, and the size of the drink is both programmable and automated. Automatic machines are known for a more consistent brew than manual or semi-automatic espresso machines.
Pros:
Cons:
More electronics, more parts to break
Higher-end models just as expensive as manual and semi-automatic
Less control over flavor
Super-Automatic Machines
One step up from the automatic espresso machine is the super-automatic machines. Features of super-automatic espresso machines include automated and programmable coffee sizes as well as the option to measure, grind, and tamp your own beans.
Pros:
Easy to use
Special features like built-in grinders and programmable settings.
An all-in-one system
Cons:
Almost no control over end product
Some models can be spendy, though many are affordable
Capsule Machines
The last kind of espresso machine in our ranking is the capsule machine, which makes espresso and other coffee drinks with capsules or pods filled with pre-measured coffee. They are also known for offering the most consistency among all the different kinds of espresso makers.
So far we've explained the difference between espresso and regular coffee drinks, and covered the different kinds of espresso machines. We're now ready to talk about the best espresso machines for home use in every category, so let's get started.
Methodology
In this ranking, we wanted to present the best espresso machine in every category:
Manual
Super-automatic
Semi-automatic
Automatic
Capsule
But don't just take our word for it. We first consulted with expert espresso connoisseurs and bloggers. We wanted to know the machines they prefer for daily use.
We also conducted our own research as well as filtering through numerous similar rankings and loads of consumer reviews. We evaluated each machine on the following:
Capacity
Bars of pressure
Programmable functions
Frothing wand, tamping station, etc.
Price
Customer support
Cleaning and maintenance
We feel all this combined brought us a thorough and comprehensive list of the best espresso machines for home use. Let's get started.
Espresso Machine FAQs
Seeking further information about the world of espresso? Need more information before making your decision? We are here to help.
What Kind of Drinks Can You Make With An Espresso Machine?
Here's something you may or not already know: You may be a fan of espresso and not even know it. That's because in addition to drinking espresso straight (as a shot or as a double shot) espresso is mixed in a lot of other popular coffee drinks.
Here are the most common examples:
Macchiato
Macchiato is the first kind of coffee drink commonly made with espresso. A macchiato is just a shot of espresso with a little steamed milk on top, adding some foaminess while cutting the strong flavor of espresso. (This is NOT the same thing as a "caramel macchiato"!)
Cappuccino
Next, the traditional Italian cappuccino, which is probably the most popular way to drink espresso and very easy to make if you have an espresso machine at home. A cappuccino is similar to a macchiato with more milk and foam.
Latte
Lattes are also very similar to cappuccinos but with even a bit more milk to cut the strong flavor of espresso, and it is capped off with a thin layer of foam.
The latte (or originally, caffè e latte) was actually born in Berkeley, CA, at the Caffe Mediterraneum, a now-closed coffee shop formerly owned by the Italian Leno Menoirin. While the Caffe Med might be more famous as the birthplace of some of Allen Ginsberg's poetry, an organizing site for '60s radicals, and for a scene in The Graduate, it also gave us the latte.
Americans, unused to strong Italian espresso, would ask for more milk in their cappuccinos, so Menoirin would tell baristas to add more "latte" (Italian for "milk") into the cappuccinos. Eventually, he turned that into a menu item, and the caffè latte was born. But of course, the drink finally became famous when a green lady from Seattle took it mainstream.
Mocha
And last, there's the mocha. It's like a cappuccino for chocoholics: just espresso, milk, foam and chocolate. How can you go wrong with that combination?
These of course, are just the basics. There are other espresso drinks like the cortado, Americano, and breve. And there are about as many ways to customize these drinks as there are fans of espresso. You know that old joke about people ordering a "half-caf skinny soy milk mocha with organically sourced chocolate"? When it comes to differing opinions about how to make each one of these drinks, that's not too far from the truth.
Nor is it so far off from all the additional stuff people like to add to their espresso drinks. If you're looking to change up your routine, try these additional toppings:
Whipped cream
Flavors (like hazelnut, caramel, or peppermint)
Milk alternatives
Above all, perhaps the biggest advantage to buying an espresso machine for home use is the freedom to experiment. Feel free to invent an espresso drink of your very own.
How Much Caffeine Is in a Shot of Espresso?
Concerned about your daily caffeine intake? There are a lot of misconceptions about caffeine and espresso—the first of which is about the average amount of caffeine in one shot of espresso. One shot has about 64 milligrams of caffeine per 1 fluid ounce, while a 2 ounce double espresso shot has roughly 80 milligrams of caffeine. And while that may sound like a lot, it isn't much when compared to the average 12-ounce brewed coffee, which has about 120 milligrams of caffeine.
This shows that standard coffee does in fact have more caffeine than a shot of espresso. How much caffeine is too much? According to the Mayo Clinic, the average healthy adult can handle about 400 milligrams of caffeine per day. That's about five double shots of espresso, 10 cans of cola, two energy drinks, or right around three or four cups of coffee.
Negative effects of caffeine include the following:
Anxiety
Insomnia
Digestive Issues
Muscle Issues
Addiction
High Blood Pressure
Rapid Heart Rate
Fatigue
If you're concerned about the negative health effects of caffeine, decaf espresso does exist, with all the flavor of espresso at 1/40 the level of caffeine. Amazon sells an assortment of decaf espresso grounds for you to try at home with your new espresso machine.
What Is the Best Espresso Machine?
We broke espresso machines down into the following five categories for the purpose of our ranking: manual, semi-automatic, automatic, super-automatic, and capsule machines. Our goal was to present to you the best option in each style of espresso machine. Our findings include our own research coupled with the input of coffee experts from all across the internet.
Our pick for best semi-automatic espresso machine, the Mr. Coffee Cafe Barista comes from Shabbir Nooruddin of the coffee site Coffee In My Veins. After doing our own research, we wholeheartedly agree.
The best automatic espresso machine, the DeLonghi ESAM3300 Magnifica, also comes from Nooruddin, with the backing of RAVE Reviews independent research. At a competitive price point, the ESAM3300 mixes plug-in-play ease of use with lots of customization.
As far as super-automatic espresso machines, the Miele CM6310 Countertop Coffee System is recommended by Tiffany Lopez of the website Barista Extraordinaire. And for a capsule machine, we say head straight for the Nespresso by De'Longhi. As far as a fully manual experience, just like a professional barista, you won't go wrong with the De'Longhi La Specialista.
For more information about any of these machines, see our complete list of best espresso machines. Choose any one of these options and you, too, can make espresso just like you get at your favorite coffee shop, all from the comfort of your very own kitchen.
RAVE Recommends
In addition to the best espresso machine, these items will complete your home barista setup.
Adorever Milk Frothing Pitcher: This milk frother jug is versatile. Use it to froth or steam milk, measure liquids, serve milk or cream. Comes complete with a latte pen to practice your latte art, just like a real barista.
Tru Blu Steel Stainless Steel Espresso Cups: This set of two double-walled 5.5-ounce coffee cups will last a lifetime, and they have no metallic aftertaste.
Aozita Espresso Cups and Saucers with Espresso Spoons: This product comes complete with six porcelain stackable espresso mugs, six saucers, and six 4-inch espresso spoons, all in a stainless steel stand rack.
KT THERMO Instand Read 2-Inch Dial Thermometer: This adjustable thermometer accurately measures the temperature of your coffee drink and foam to avoid any unpleasant and painful surprises.
Breville Espresso Machine Cleaning Tablets and Filters : Keep your new machine clean and your espresso tasting great with these espresso cleaner tablets.