There are plenty of "comfy" chairs out there, but gaming chairs offer features designed to make sure gamers are on top of their, well, game.
Not only does this article compare and contrast a standard office chair with chairs designed specifically for gaming, it gathers input from real-life gamers and gaming experts about what they look for in their gaming chairs.
This article will make sure you understand why gamers need the support, comfort, and functionality of a top-of-the-line gaming chair. Once you try a gaming chair, you'll wonder why you went so long without one.
Still uncertain why you need a gaming chair when that old desk chair you inherited from your dad's office seems to suit your needs? Trust us, you don't know what you've been missing. You need a gaming chair that works hard while you play for long periods of time. Office chairs just don't measure up.
But don't just take our word for it, here's why you need a gaming chair, according to avid gamers and tech industry bloggers.
Also check out our ranking of the best 75 inch TVs, a prime accessory for any gaming room.
Why You Need a Gaming Chair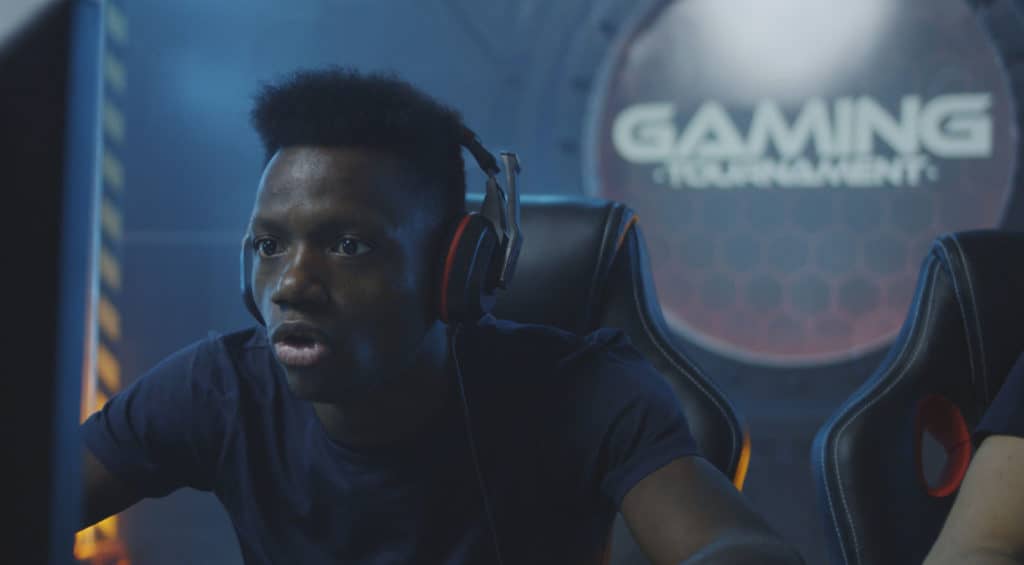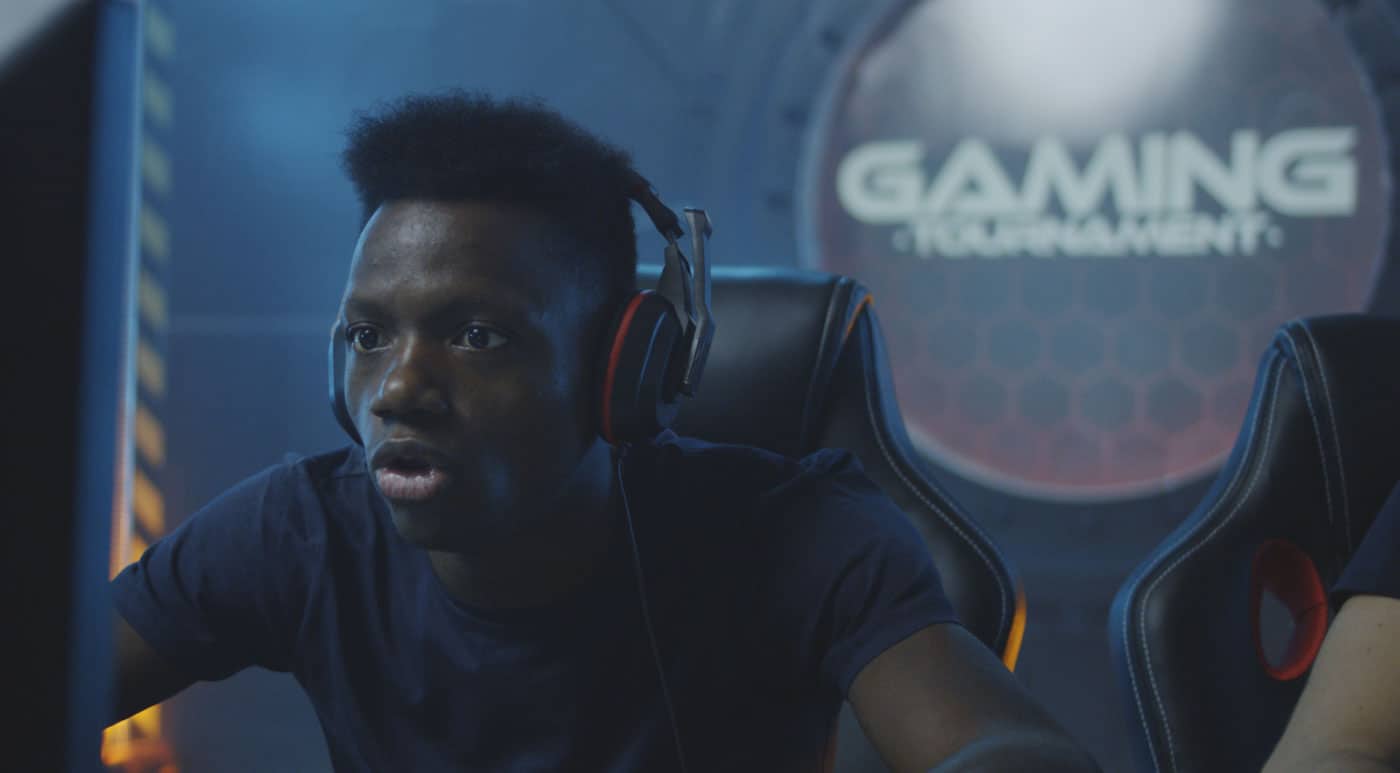 Willie Greer, of the tech website TheProductAnalyst.com and himself an experienced gamer, says a good gaming chair should mix comfort and support. It should not be over-stuffed but also not "hard and stiff either," he says. "It should be somewhere in the middle."
Kenny Trinh, experienced gamer and managing editor of Netbooknews.com, says if you find that balance, gaming chairs beat other kinds of chairs in terms of comfort, ergonomics, good posture support, and adjustability.
"Gaming chairs allow you to play 24/7 without needing to stretch your back," he says, because they're comfortable to sit in with neck pillows and lower back pillows to properly align your spine, helping gamers maintain proper posture and avoid slouching, he says.
Need further convincing? We'll get into the different types of gaming chairs and how to choose one that's right for you a little bit later on, But first, let's compare and contrast gaming chairs and regular office chairs. After this close examination, you'll wonder why you waited so long to get a gaming chair of your own.
Gaming Chair vs. Office Chair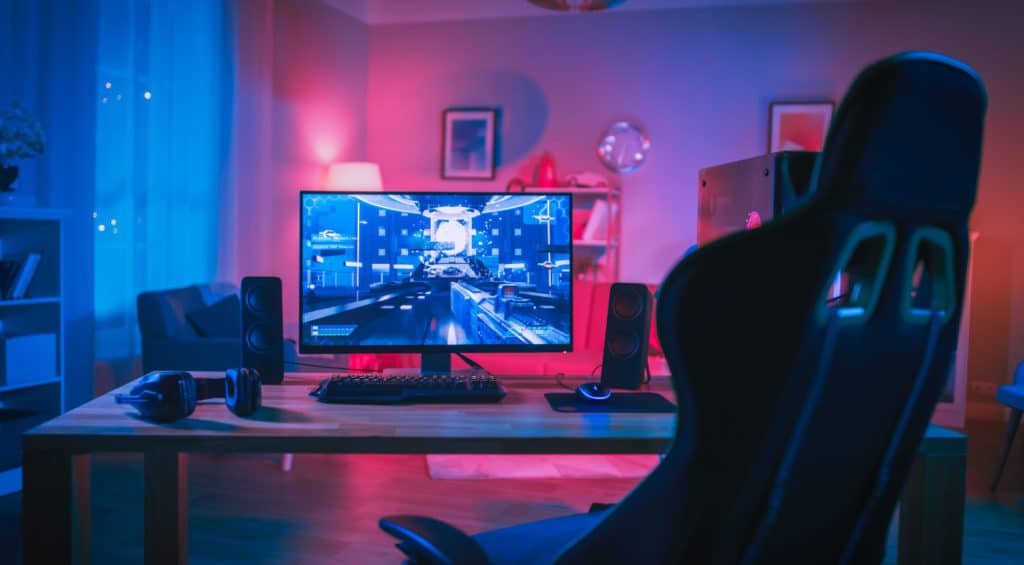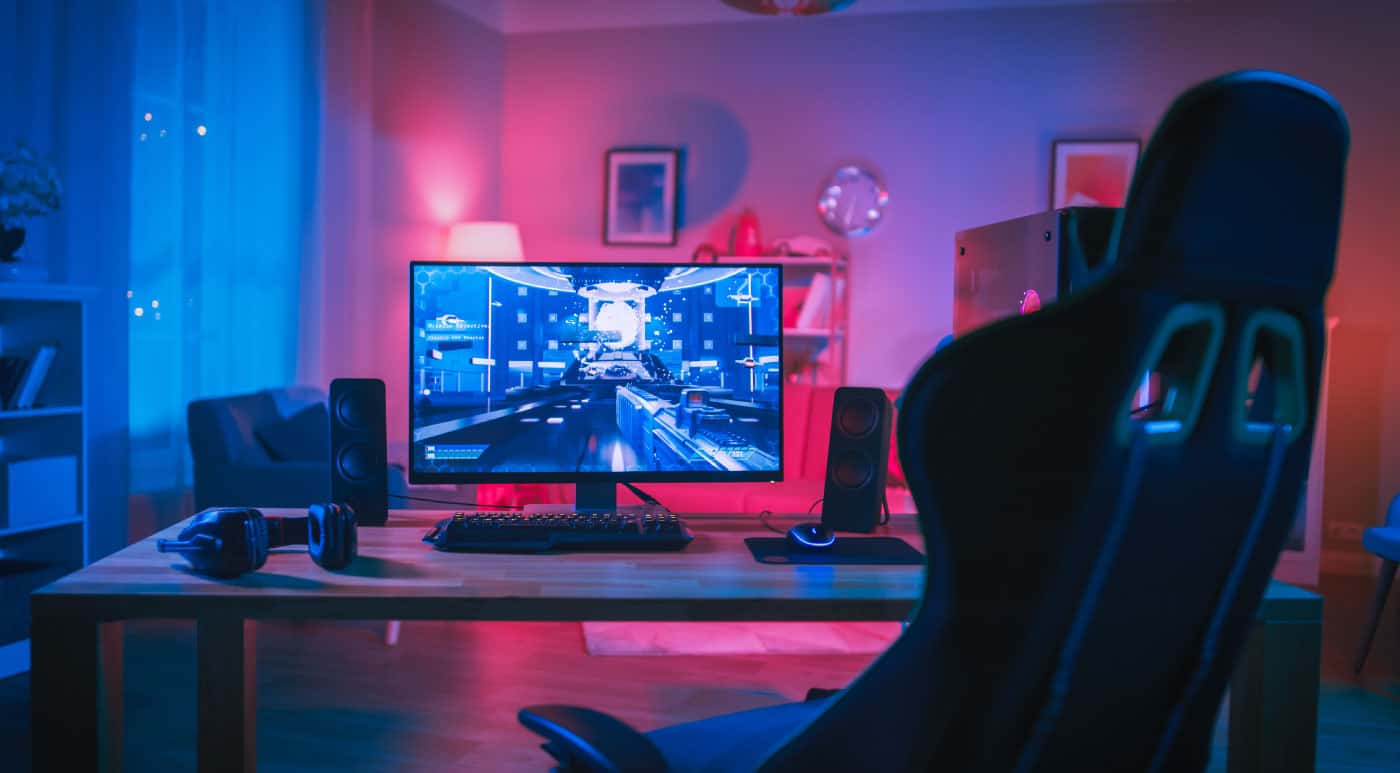 Gaming chairs and office chairs do look a lot alike, but gaming chairs provide some extra design elements to "get you in the game"—as opposed to office chairs, which present professionalism in their look and feel.
That's why you have to dig beneath the surface to truly understand what makes a gaming chair a gaming chair.
Before going into detail about what makes gaming chairs different, let's first talk a bit about what gaming chairs have in common with desk chairs and office chairs.
Here's what's similar between the two kinds of chairs:
Casters
A swiveling base
Armrests
Adjustable settings
Padded seat, back, and armrests
Lumbar support
Other ergonomic features shared by both office chairs and gaming chairs include the ability to recline, lumbar support, and footrests. Office chairs and gaming chairs also cost about the same. So why not upgrade to a gaming chair?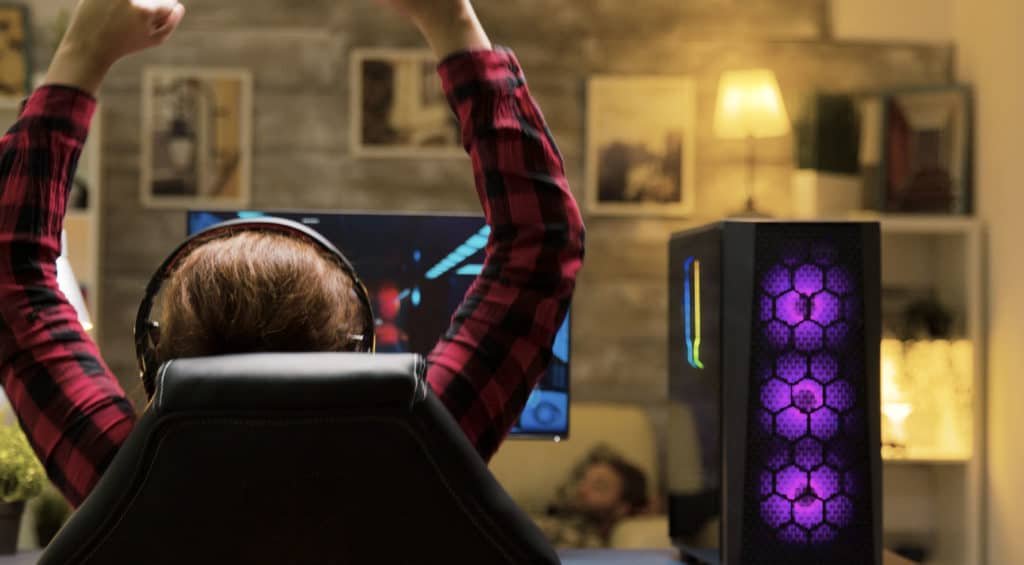 As you can see, desk chairs and gaming chairs have a lot in common and both are ergonomically designed for comfort.
The differences between the chairs might at first seem superficial, because gaming chairs just look flashier than office chairs, with bright accent colors, embroidery, and other design details themed after game characters—whatever it takes to get you in a gaming mindset, or imagine yourself on a video game live stream, even if you're just pwning noobs in the basement.
All that stuff's cool, we get it. But we're here to tell you what really sets gaming chairs apart from other kinds of chairs. These differences are more subtle than just a race car design scheme, and once pointed out, they really can't be unseen.
A primary difference between gaming chairs and desk chairs is in the chairback. Gaming chairs tend to have higher chair backs as opposed to lower profile office chairs. But that difference is just the beginning.
Here are the things that truly sets gaming chairs apart:
Bluetooth compatibility
Built-in speakers
Steering wheel mounts
Headphone output
There isn't just one kind of gaming chair, however. Up next, we'll take a closer look at the different kinds of gaming chairs.
Types of Gaming Chairs
Gaming chairs come in one of three styles: rocker, PC & racing, and floor. In our next section, we'll tell you what's different about each kind of , as well as how to choose the gaming chair that's right for you and your gaming style.
Rocker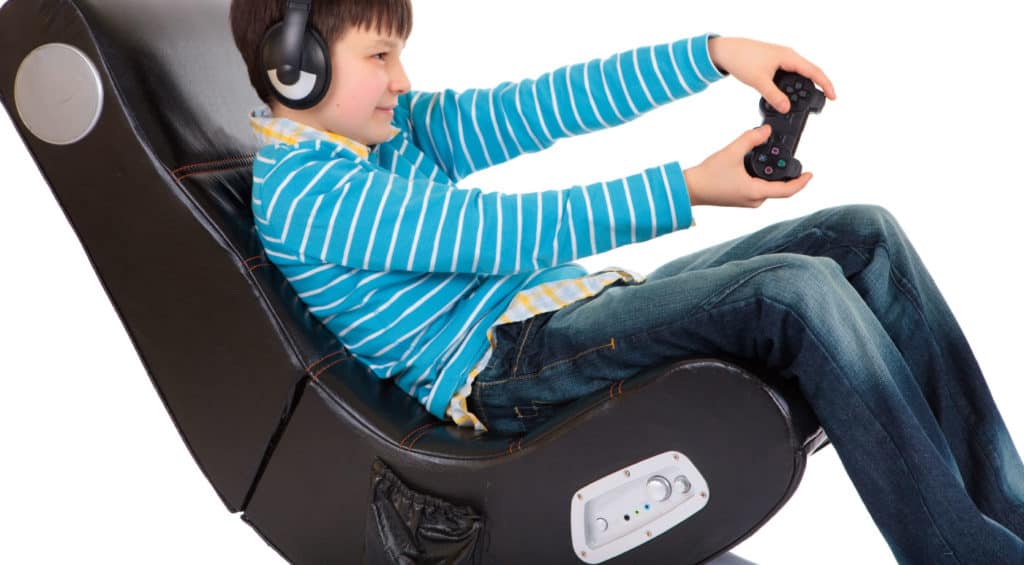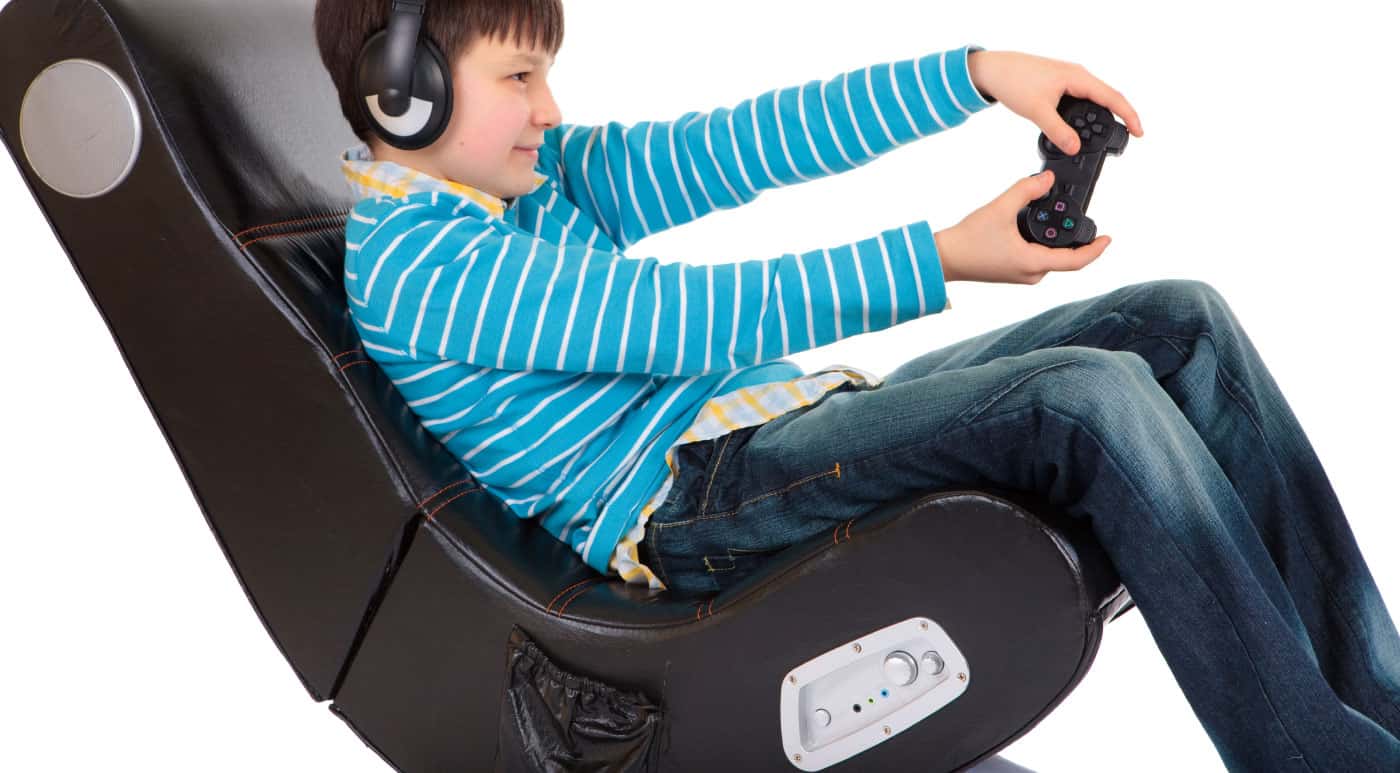 The first kind of gaming chair is the rocker. Rockers rest directly on the floor and can rock back and forth, and they are most often used when playing console video games from a distance. Rocker gaming chairs are also well-suited for multiplayer games.
With a curved shape and no armrests, rockers balance on the angle where the seat of the chair meets the back of the chair, with your legs resting directly on the floor. Imagine a regular office or desk chair, just without legs. A primary advantage to rocker gaming chairs is the position of the chair changes easily with a rocking motion.
PC and Racing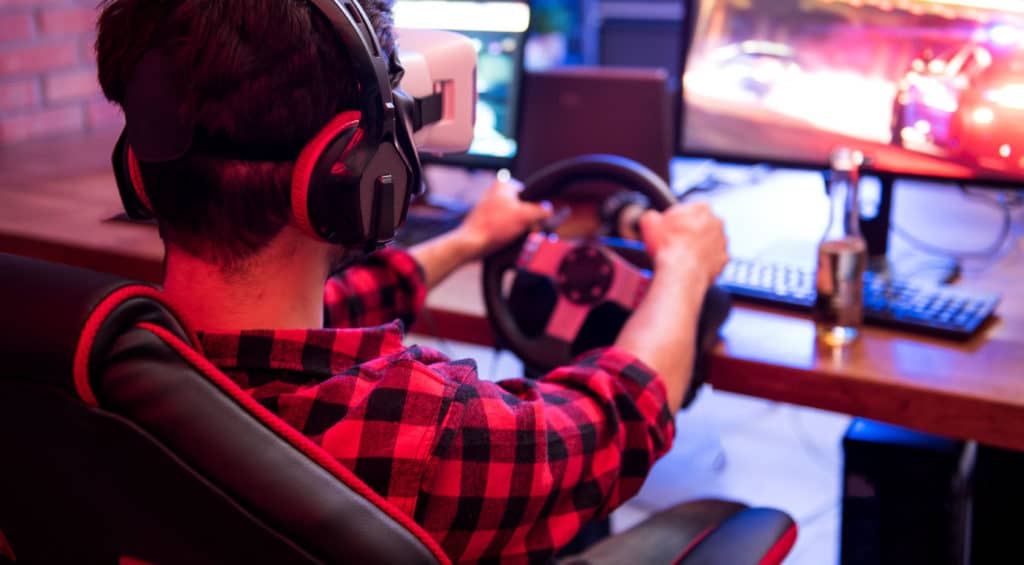 PC and racing gaming chairs are perhaps the closest to regular office chairs, except they sort of look like race car seats. (Remember when you had that race car–shaped bed when you were a kid? Sort of like that). These chairs are best suited for PC gaming at a desk. These chairs look cool but, more importantly, they're sturdy and have many of the same ergonomic features office chairs are known for.
Floor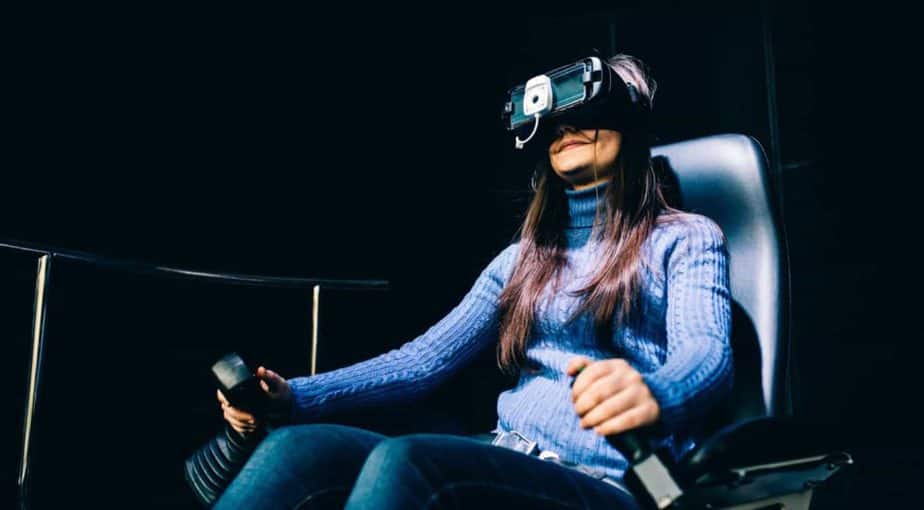 A little like rockers, floor gaming chairs rest directly on the floor, just like the name suggests.
Floor gaming chairs can be pretty sophisticated, with a design resembling an office chair (without any legs) and head and armrests as well as other ergonomic features like lumbar support, while others amount to little more than a chair-shaped bean bag. These chairs are best suited for the somewhat casual gamer, fitting well in a family den or rec room.
Conclusion
As you can see, there's a chair for every gamer among the three most common kinds of gaming chairs.
Gaming chairs are similar to office chairs, sharing many of the same ergonomic features like adjustable settings and headrests, but they have other features as well, like Bluetooth compatibility. Rockers are the chair of choice for multiplayer games, PC and racing chairs pair well with PC gaming at a desk, while floor chairs can be as sophisticated as desk chairs (minus the legs) but closer to something like a chair-shaped bean bag for the casual gamer.
No matter what, a gaming chair is a must-have for any serious gamer. Don't meet the Big Boss without one.