There are tons of reasons to get a massage: from improved circulation and stimulation of the nervous system to pain reduction and getting better sleep.
But a massage ain't cheap. A good way to cut costs and get as much massage as possible is to own your own massage chair. Don't worry, though, you can still keep your favorite massage therapist on speed dial.
Or maybe you're the massage therapist, and you're looking to offer a quality massage chair experience to your clients. Good for you!
Either way, this handy guide will get you into a massage chair in no time — getting back out of the massage chair is up to you.
First, let's clear something up. Like massage itself, quality massage chairs are expensive. But massage chairs pay off in the long run, according to Giuseppe Aragona, M.D., for Prescriptiondoctor.com.
"Over time, you will see the return on investment as you are saving time and money that you would have spent on a massage therapist," he tells RAVE Reviews.
And since massage chairs carry a hefty price tag, don't scrimp on quality, says Shawn Lockery, M.D., for the medical website Nematrix.com,
"Stay away from cheaper chairs," Lockery suggests, and prioritize comfort, since a massage chair should ideally be a one-time purchase.
"Today's busy and hectic lifestyle doesn't allow you to visit spas daily," Lockery continues. "Buy a massage chair that will reduce your stress and take away knots and pain."
Why You Need a Massage Chair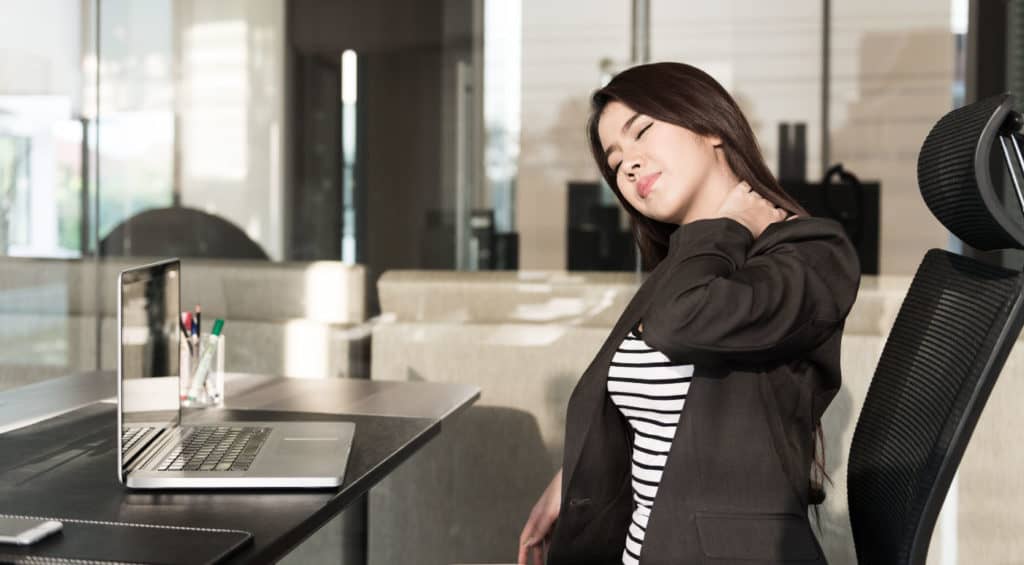 Need further convincing? Here are a few more reasons you need a massage chair pronto.
You'll be healthier: In addition to what we already mentioned, regular massage improves posture and helps with migraines, to name just some of the many health issues addressed by regular massage.
Improved mental health: Frequent massage has also been shown to help with depression, anxiety, and stress. And lower stress is linked to all sorts of health benefits, including improved cardiovascular health and more energy.
Boosted immune system: Furthermore, massage therapy boosts the strength of your immune system by stimulating the production of your body's T cells, which are linked to fighting off viruses.
Now that you're convinced daily massage is good for your health, the next big decision you'll need to make is what kind of massage you prefer.
Yes, there are more kinds of massage than just the "feel good" kind.
All joking aside, different styles of massage produce different results and are better suited for specific health issues.
So, you'll want a massage chair that offers the right type of massage for whatever's ailing you, says Hannah Daugherty, certified personal trainer and health coach through the National Academy of Sports Medicine (NASM) and the American Council on Exercise (ACE).
"Not all pain, tension, and discomfort are best suited for one particular type of massage," she says.
Massage Chair Techniques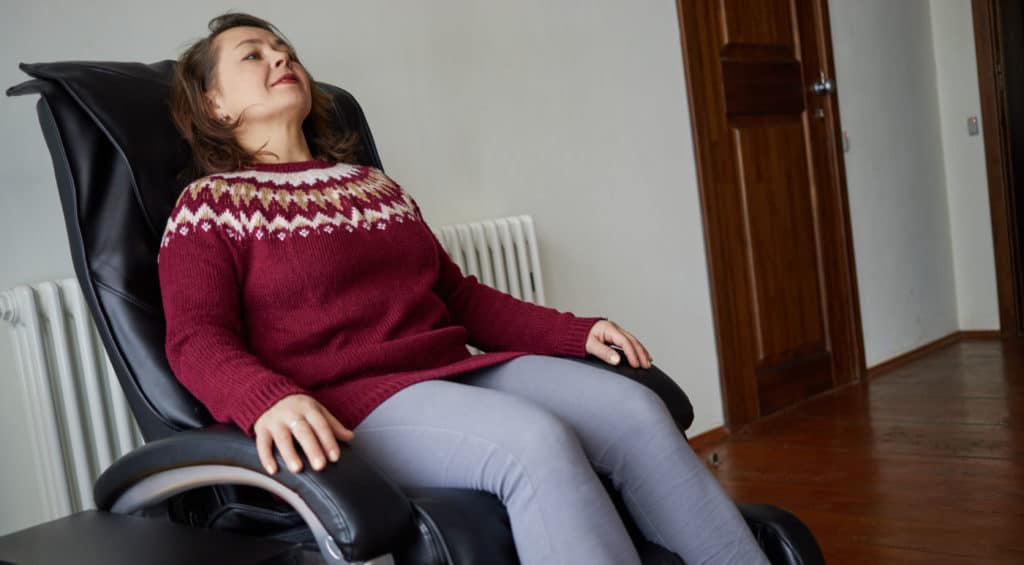 Let's take a look at how different massage techniques support your mental and physical well-being.
Kneading
The kneading massage technique means pressure is applied to the muscle by lifting with a circular upward motion.
"Kneading massage, commonly known as petrissage, is a rhythmic pressure massage that helps with tight muscles, stress, and flexibility," says Allen Conrad, BS, DC, CSCS for Montgomery County Chiropractic Center in North Wales, Penn.
"The pressure is typically strong," Daugherty adds, "and this allows the muscles to break up any tissue that might be hindering movement."
"This is helpful for a stiff neck, back, and shoulder pain from prolonged sitting at a computer as well as whiplash and carpal tunnel syndrome," he continues.
Rolling
The skin-rolling massage style loosens skin, treating muscular tension for relaxation while also reducing pain, improving flexibility, and relieving overall muscle tightness.
With this technique, "the skin is rolled continuously," Daughtery describes, "thus allowing any muscle fibers to unstick themselves from tissues that might cause pain."
This makes rolling-style massage particularly effective for injuries like a torn ACL or for massage after surgery, Conrad confirms.
Shiatsu
Based on the same principles as acupuncture, Shiatsu is a Japanese style of massage in which pressure is applied to certain parts of the body using only the hands of the massage therapist rather than needles.
"Shiatsu is a deep-tissue type of massage that is helpful for stress relief, consistent back pain, and tight muscles," Conrad says. This is an effective technique for arthritis pain, headaches, sciatica, tennis elbow, and rotator cuff syndrome.
"The entire body can be massaged during Shiatsu," Daugherty adds, but can be focused on certain limbs that need some TLC, relieving muscle tension and even reducing anxiety, she says.
Tapping
Tapping style massage uses fists and fingertips to stimulate circulation and the flow of energy, while also releasing tension and emotion trapped in certain parts of the body.
"Tapping, also known as Tapotement, is a friction-type massage that involves slapping or cupping of the muscles, commonly during the last few minutes of a massage treatment," Conrad says.
Tapping helps reduce anxiety and decrease negative emotions, Daugherty adds.
"You'll feel an increase in your flexibility, with a boost of invigoration as well," and this type of massage improves circulation, lymphatic conditions, and nervous system conditions like neuritis, Daugherty continues.
Reflexology
Reflexology focuses on the applying pressure to the hands and feet alone as a way to alleviate pain in other parts of the body.
In reflexology, "it is believed that you can access the body's organ system by pressing reflex points to promote the body's natural healing mechanism," Tsao-Lin Moy, acupuncturist, Chinese medicine specialist, and founder/owner of Integrative Healing Arts tells RAVE Reviews.
Those reflex points are located primarily on the hands and feet but also the ears, and reflexology is an easy style of massage that patients can perform on themselves, Moy continues.
There you have it. So far we've learned that regular massage offers a whole host of health benefits, and while massage chairs are expensive, they'll pay off in the long run.
How to Choose a Massage Chair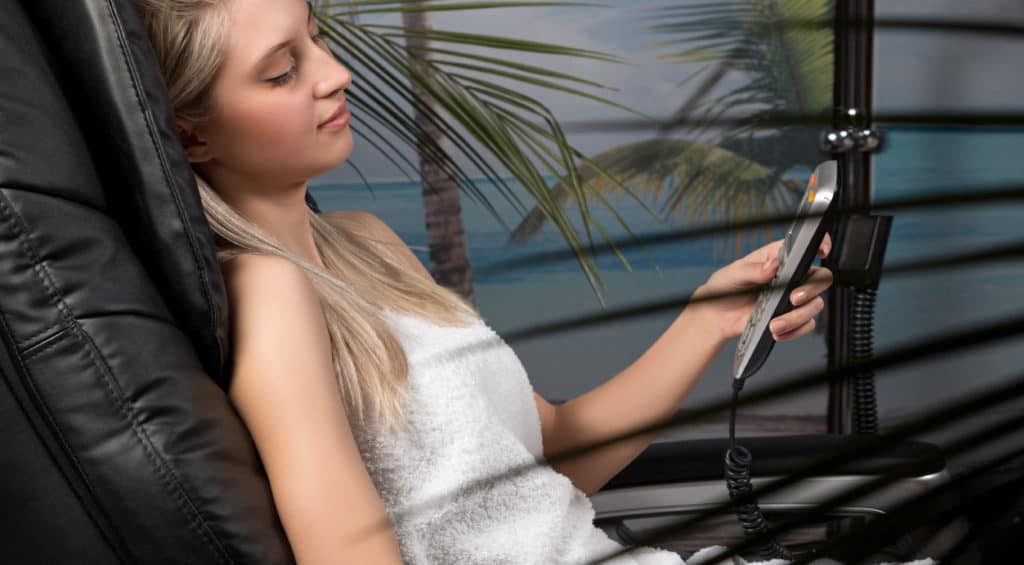 We know you're anxious to begin shopping.
But before choosing a specific chair, you should learn as much as you can about the brand you're considering.
Technical and Customer Support
Nobody wants to buy a massage chair only to have it breakdown right away. Before making a purchase, be sure you fully understand the brand's customer service and technical support policies if something happens to go wrong.
Furthermore, find out as much as you can about the electrical and mechanical components the brand uses in their product and how quickly and easily those parts can be replaced.
Innovation
Can the brand you're considering assure you its product was developed in part by doctors and chiropractors?
Does the brand utilize cutting-edge technology like the Human Hand Massage System, which is technology developed to replicate as closely as possible the hand of a real massage therapist?
And last, of course: What is the brand's average price tag?
Whether you're evaluating a massage chair brand or a specific massage chair, know your budget and stick to it as closely as you can.
Now that you've narrowed down the brands you're considering, here's a simple-to-follow guide to choosing a specific massage chair:
Massage Intensity and Speed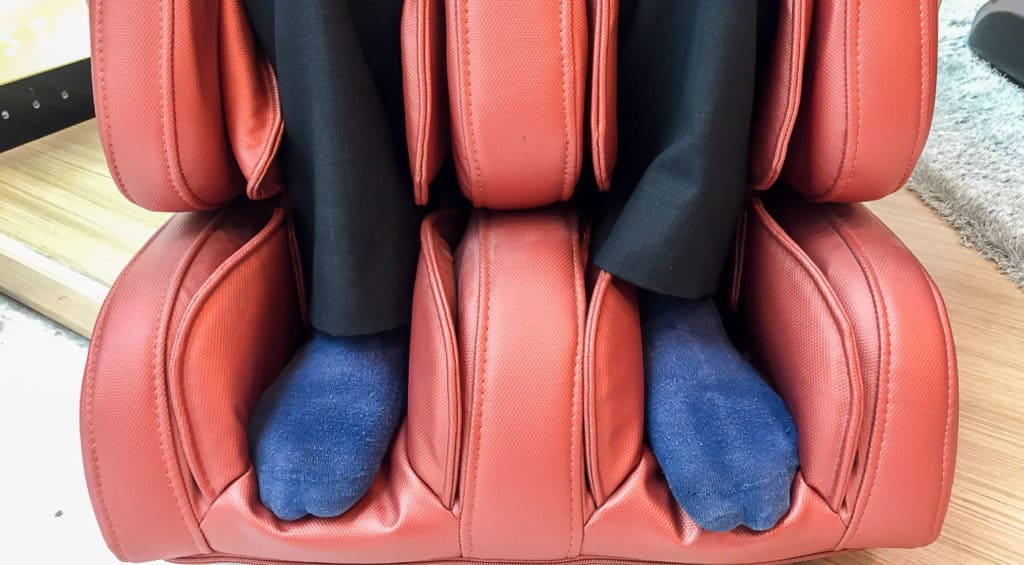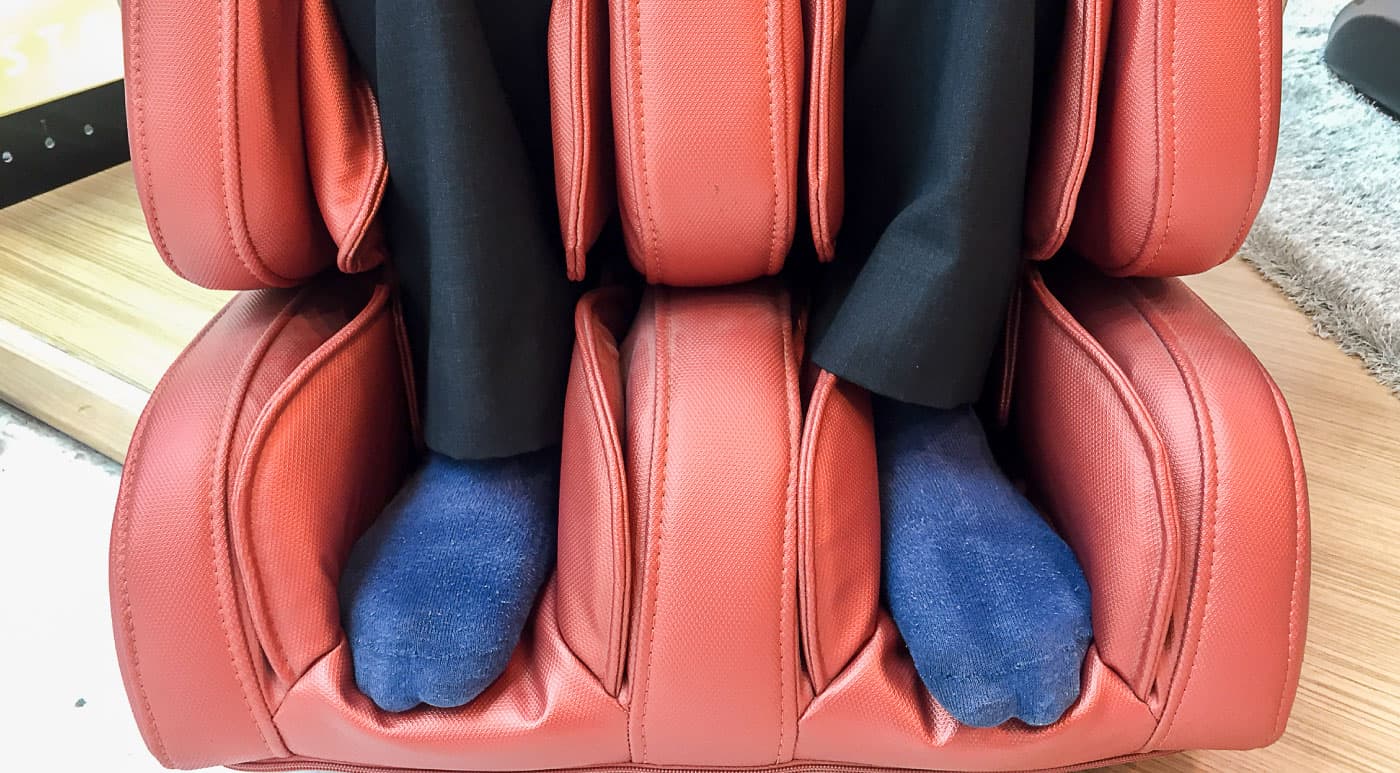 Once you've settled on the kind of massage you prefer, consider massage intensity and speed. A chair with varying power and frequency is worth it because sometimes you just need a gentle soothing session, while other times, you might need something with a more deep tissue concentration, Aragona says.
Built-In Auto Programming
Next, make sure the chair offers built-in auto programming, targeting specific issues and areas of the body.
Rollers or Vibrators
Another important thing to keep in mind when shopping for a massage chair is whether the chair uses rollers or simply uses vibration. Vibration chairs are not as effective and often can't provide adequate tissue penetration, according to Aragona.
"You should also consider the range of the roller track as well as the size of the rollers. Some will cover the whole back, while others are confined to the upper back," he says.
But also be sure to check the speed and variability of the pulses, Lockery cautions.
Positioning Options
Some chairs have reclining options, which helps improve the massage experience. "For example, zero-gravity positioning takes more pressure off the spine," Aragona says.
In addition, look for a massage chair with a comfortable and durable cover, and check how long it runs, both in terms of battery life but also how long it lasts under normal wear and tear, adds Lockery.
Additional Features
Massage chairs aren't just for the back, says Aragona. "Some chairs will have the facility to massage the legs, arms, and head," he says, and some are even heated.
Other extra features to look out for include auto height adjustment, a wireless remote, and even Bluetooth speakers.
There's everything you need to know about buying your first massage chair, all in one place. The only thing left to do is pick out your chair. Happy shopping, and enjoy your massage!
Finding the Best Massage Chair
With all this in mind, it's time to find the best massage chair for you. To help you along, check out RAVE's list of the best ranking massage chairs. You won't be sorry!