We recommend products based on unbiased research from our editorial team. We may receive compensation if you click on a link.
Read More.
A highly efficient, WaterSense-certified, one-piece toilet, with soft closing seat, modern design, and 5-year warranty, the WoodBridge T-0001 is everything you need in your next toilet.
After extensive research, we can say with confidence that this is the best toilet on the market.
Not sold on the WoodBridge? We'll give you 9 other top-quality options to choose from.
Are you reading our ranking of the 10 best toilets while you're on the toilet? Don't worry, your secret is safe with us. If you're in the market for a new toilet, don't scrimp on the most important seat in the house.
While ranking these products, we tried to answer all your toilet-buying questions. Questions like: Is a one-piece or 2-piece toilet better? Which type of toilet bowl should you choose — round or elongated? And what exactly is a smart toilet?
There's a lot to know before buying the best toilet. So lock the bathroom door, let the kids knock, and settle in for some quality reading time: Here's our ranking of the 10 best toilets.
The Toilets We RAVE About
You won't regret spending a little extra on the WoodBridge T-0001, our pick for the best overall toilet. Easy to clean, with luxurious design, this all-in-one package is simple to install and comfortable to use.
Read Full Review
Shop the WoodBridge T-0001
Our pick for the best wall-mount toilet is the TOTO Aquia Wall-Hung Dual-Flush Toilet. With universal height and dual max flushing system, the TOTO Aquia is easy to install and looks great.
Read Full Review
Shop the TOTO Aquia
Do you really need a smart toilet? The answer is yes. And with features like an LED nightlight and a touchscreen LCD remote control, the best smart toilet is the Kohler Veil.
Read Full Review
Shop the Kohler Veil
You need a new toilet and that's a crapper. After all, buying a new toilet is probably not at the top of your list of fun things to do on a Saturday night.
But buying a new toilet is an important decision.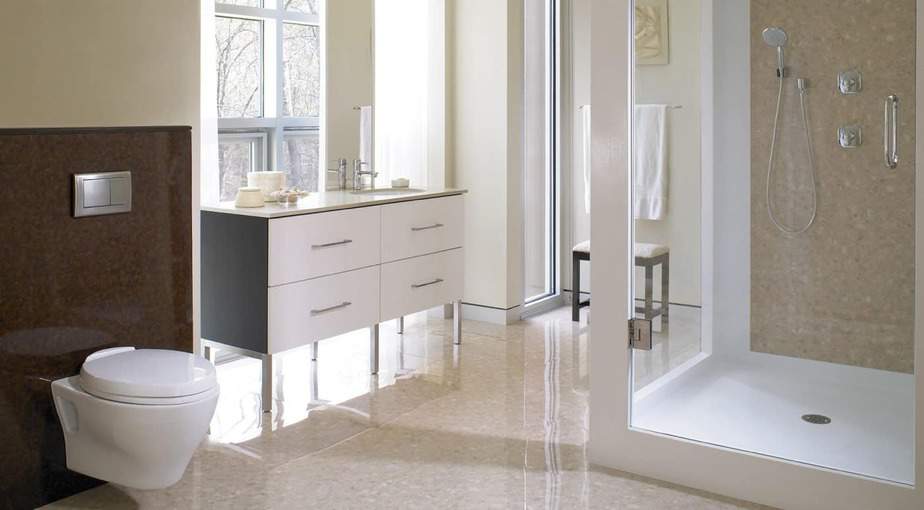 And if you're anything like us, once you begin shopping for the best toilet, you'll realize there's a lot to learn. Trust us, before long you'll be talking dual flush vs. AquaPiston flushing systems, or discussing the finer points of elongated vs. round toilet bowls.
We thought we'd begin our ranking of the best toilets with a few things to look out for while shopping. If you keep these pointers in mind, we're sure you'll love your new loo for life.
Comfort: Your new toilet is something you'll use several times a day, for many years. It needs to be comfortable, so don't cut corners in this area — particularly if you're tall.
Durability: Before you buy a toilet, be sure to check what it's made of, and find out if there are any finishes that have been applied to the toilet. Both of these things can affect the durability of your new toilet — a purchase that needs to last for years.
Eco-friendliness: Toilets use water. Minimize your impact on the environment and look for a toilet that, while in flush mode, uses only the water it needs.
Rim cleaning: Toilet rims can be particularly difficult to clean. Before buying, find out about any special features that toilet might utilize to help keep the rim clean.
Seat: Whether it's soft-close, heated, or just a standard seat to support your derriere, does it really need to be said that the seat — something on which you sit — is a particularly important feature of the best toilet? But the fact is, with some toilets, the seat is sold separately! Don't purchase a toilet without checking this important detail.
Toilet Types
It's easy to take a toilet for granted. But truthfully, there are a lot of different types of toilets. Here's how to tell which type of toilet is right for you.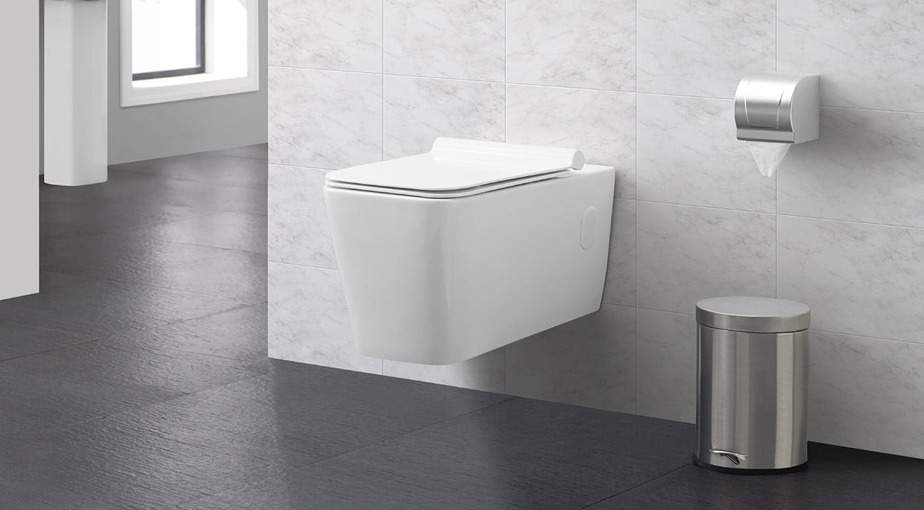 One-piece vs. 2-piece
When deciding whether a one- or 2-piece toilet is right for you, consider any space restriction you might face. One-piece toilets are best for small spaces.
Besides space, the main consideration is simply personal preference. Ask yourself which style you like the look of best.
Types of flushing systems
A lot of science-y stuff happens when you flush your toilet. You don't really need to know how this magic happens before buying your toilet. What you do need to understand is that there are a lot of different flushing systems, and each one has its own set of pros and cons.
Dual flush systems: With the push of a button, dual flush systems let you choose between an average flush and a more powerful flush. One will flush liquid, and the other will flush solid waste.
Tankless toilets: Tankless toilets conserve water and take up less space. Many public toilets are tankless.
AquaPiston: Patented by toilet manufacturer Kohler, AquaPiston technology uses a specially designed engine to drive the flushing performance.
Touchless flushing systems: With a touchless flushing system, your toilet will flush without you having to touch anything at all!
Upflush systems: If you're renovating an older home or a basement, consider an upflush system. With an upflush system, waste is pumped upwards after it's broken down by a macerator.
Types of toilet bowls
The 2 most common styles of toilet bowls are round and elongated. Some find elongated bowls more comfortable, while round bowls save space.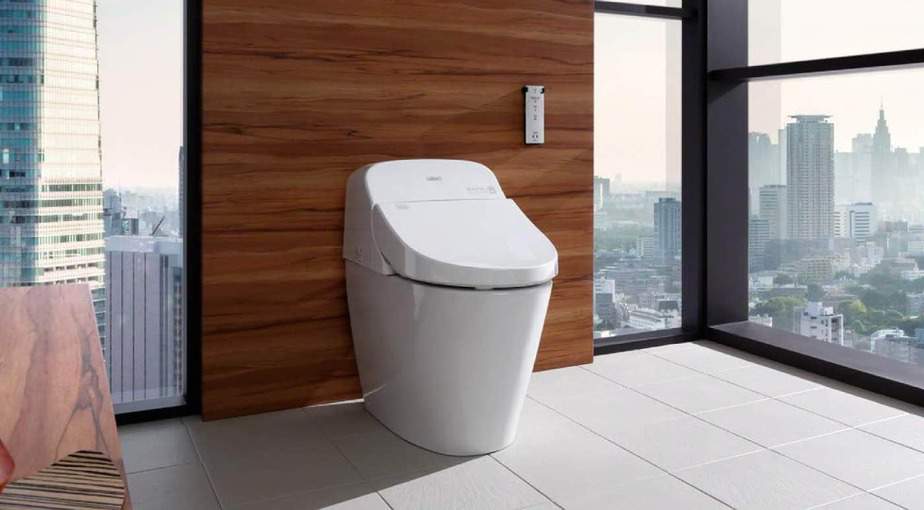 For most people, what's more important than the shape is what the bowl is made out of, and whether there is an antibacterial finish to help keep things hygienic.
Methodology
A new toilet is not the sexiest thing to shop for. We understand that. So when compiling this list, we spoke with home construction and renovation experts, and we examined hundreds of online product reviews — our only objective being to help make your job a little easier, and a little more fun. We think we succeeded.
We evaluated each toilet on the following:
Comfort

Durability

Eco-friendliness

Ease of rim cleaning

Flushing system
With this information, you're well-equipped to find the best toilet for your home.
Have we convinced you that there's a lot to know about toilets? Well, we're not done yet.
Next, we'll answer some frequently asked questions about toilets and the toilet-buying process.
How do I choose a good toilet?
Don't let your new toilet become a pain in the butt — literally. Choose the best toilet following these simple guidelines.
Compare flush ratings
Make sure your new toilet doesn't suck by first checking to see how well it sucks…er…flushes.
A low-flow toilet that you have to flush twice isn't really going to save much water, now is it?
All the toilets that we've included here have high-quality flushing capabilities. But if you want to know more about the specifics, the best way to check flush ratings is to simply type "toilet flush rating" along with the model you're considering into a search engine of your choice.
Check for high-efficiency rebates
Toilets can account for a third of your household water use. High-efficiency toilets, or HETs, can save up to 4,000 gallons of water per person annually.
So before buying a toilet, check with your local water utility company to see if they offer rebates for installing high-efficiency toilets.
You'll want to do some research before buying an HET model, however: Some plumbers report more clogs and stains with some of them.
Get a pressure-assist model
For further water efficiency, get a pressure-assist toilet. Pressure-assist styles flush with more velocity than gravity toilets.
However, pressure-assist toilets are also more expensive, noisier, and can be more difficult to repair than gravity toilets.
Don't forget you'll have to clean the thing
If you're flush with cash, spring for a one-piece toilet. They're a lot easier to clean (fewer parts!), but they're also more expensive. Can you really put a value on your time NOT spent cleaning a toilet, though?
What is the best flush system?
I mean, flushing is kinda the point of a toilet, isn't it? So don't pick out a toilet that isn't up for the challenge. Here are some things to look for when evaluating the flushing power of your next toilet.
Dual-flush system:

Dual-flush systems allow you to choose the amount of water needed to flush whatever you need to flush — liquid or solid. They also typically have an added layer of protection on the inside of the bowl that keeps waste from sticking or streaking.

Dual-cyclone flushing system:

Harness the power of gravity with a dual-cyclone flushing system. With dual-cyclone systems, the usual rim holes are replaced by 2 nozzles strategically placed to maximize flushing power.

G-Max flushing system:

Only available on toilets that have specific measurements, G-Max flushing systems use the same amount of force refilling the bowl as they use to flush it.
G-Max is the best flushing system in terms of the power used when disposing of the evidence of waste.
Because of the larger flush valve, G-Max flushing systems are a little noisy, though. And they don't rank well in terms of water efficiency.
What are the best toilet seats?
Now that you've picked out the best toilet, with the best flushing system, it's time to pick a seat. A lot of toilets don't come with a seat at all, and if they do, the seat might be less than optimal. Here are a few durable and comfy toilets seats for your next toilet.
What are the best toilets?
Picking the best toilet is, of course, a subjective and personal decision, depending on your available space, preferred aesthetic, and any desired extra features.
If you choose the WoodBridge T-0001, our overall pick for best toilet, you'll enjoy top-notch design as well as easy installation. If a wall-mount toilet fits your needs, then you won't do any better than the TOTO Aquia, with a dual-flushing system and universal height.
And if luxury is something you demand in every aspect of your life, choose the Kohler Veil, with an LED nightlight, a touchscreen LCD remote control, and a whole lot of other space-age features you didn't know you needed in the bathroom. (How have you lived this long without a smart toilet?)
RAVE Recommends
Complete your bathroom makeover with these great toilet accessories.
William Kennedy
William Kennedy is a staff writer for RAVE Reviews. He lives in Eugene, OR with his wife, daughter, and 2 cats, who all politely accommodate his obsession with Doctor Who and The Smiths.