Ready to mix it up in life?
We're here to point you to the best smoothie blender — the Ninja BL660 Professional Countertop Blender. You'll be able to make smoothies every which way with this blender. Competition is fierce out there, but for its size (72oz.), versatility (comes with 2 16oz. single-serve cups), and affordable price ($100), the Ninja BL660 Professional Countertop Blender is a no-brainer purchase.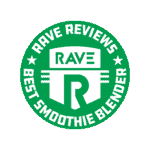 Remember the Food Pyramid? It was the ultimate guide to our recommended daily intake of food. Iconic, right? But times have changed — and so has our understanding of nutrition. We've been introduced to a new system: MyPlate.
Whereas the Food Pyramid had grains and rice as the foundation of our diets (11 servings per day, in fact), MyPlate recommends more fruits and veggies than all other food groups. Basically, we need 2 cups of fruit per day and 2-3 cups of vegetables per day. How are you going to pack all of those fruits and veggies into your diet?
Staying healthy is exhausting, we know.
Luckily, we've got one word for you: smoothies. Delicious, fast, and totally easy to hide your leafy greens in.
You'll need a top-of-the-line blender to keep you on track toward healthy living. Great news! We have 10 of the best blenders for you below. You can, of course, use your blender for other, less healthy, things too. Piña colada, anyone?
The Smoothie Blenders We RAVE About
Different blenders for different needs — we get it! Here's a look at our winner's bracket:
If you're a smoothie-making novice, this 72oz. blender is perfect for you. It has an easy-to-use 3-speed panel with a whopping 1100 watts of power to whip up your frozen drinks. And if you're just making a smoothie for one, it also supplies you with a single-serve option — a 16oz. cup that fits right on the base. Best of both worlds!
Read Full Review
Smoothie blenders can be expensive. But the Oster My Blend keeps things simple and, most importantly, affordable! Priced at $25, the My Blend is a grab-and-go blender that allows you to blend smoothies in an individual-sized bottle. It may be smaller than others, but it doesn't sacrifice quality for price.
Read Full Review
Need something with a little more oomph? The Jamba Appliances Blender is a professional-grade blender that packs a punch. Its blades propel up to 2.4 horsepower. That's over 210 mph. This means you'll be able to throw in tougher items like nuts and fibrous fruit while still getting the creamy smoothie texture you love.
Read Full Review
A blender is a dime a dozen, right? Wrong. A blender is one of the most important tools you can have in your kitchen.
It goes beyond smoothie-making. Blenders have enough potential purposes to be used on a daily basis. Your kitchen aesthetic may call for your blender to be tucked away in a cupboard, but a good blender deserves the limelight of the countertop.
If you're on the fence about making a blender purchase, you're in good hands. You've stumbled upon a cumulative guide to finding the right blender for your needs. This ranking will cover not only the 10 best smoothie blenders, but also some key information on what features and gimmicks to look for (and avoid!) during your search.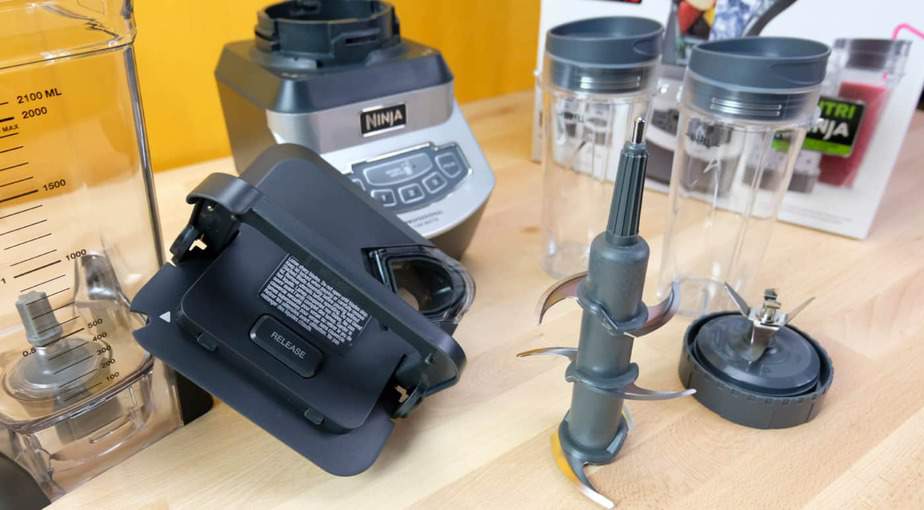 You pay for what you get.
Smoothie blenders (and their price points) vary depending on their intended purpose. Do you want a single-serve blender or an industrial-sized one? Do you want to keep it on your counter or be able to tuck it in a cupboard? Do you care how noisy it is?
In the blender world, these differences boil down to a few key categories:
High-performance blenders

Conventional blenders

Personal blenders

Immersion blenders
A high-performance blender is what you'd find in an industrial kitchen . . . or in the kitchen of someone who means business! This type of blender typically has some real force behind its motor, with anywhere from 900 to 1700 watts of power.
High-performance blenders can take on practically any ingredient — frozen foods, nuts, coffee beans, you name it. These blenders tend to cost anywhere from $200 to $700.
You'll find conventional blenders to be a step below high-performance blenders in their power potential. Conventional blenders are what you'll find in most kitchens. They do best with fresh-fruit smoothies (rather than frozen fruit) and typically cost $25 to $200.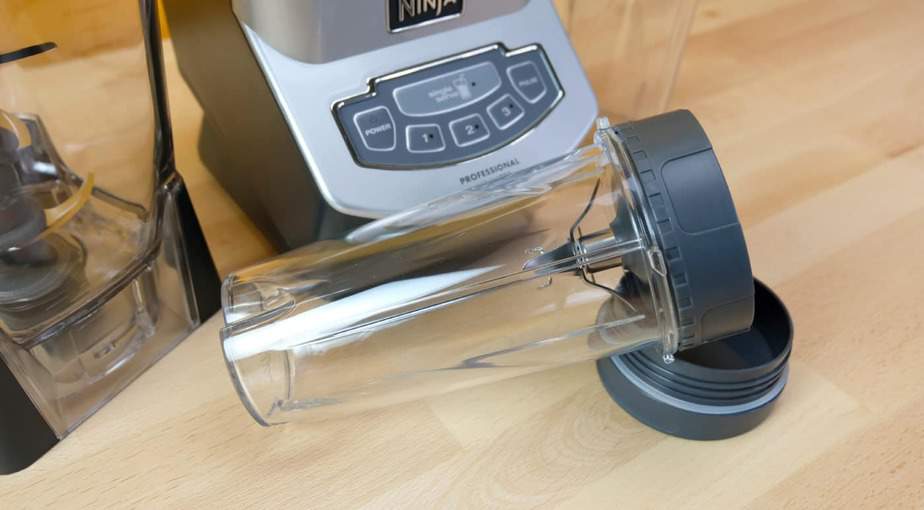 Personal blenders are increasingly popular because of their simplicity and versatility. These blenders double up as both the blending container and the serving container. Personal blenders are smaller, and can easily tuck into a cupboard or sit on your counter without taking up much space.
The only drawback is that the motors are generally less powerful and can overheat more easily. You'll find most personal blenders sell for $30 to $100.   
An immersion blender is almost in a league of its own. This is essentially a hand-held blender that you put directly into your food or liquid.
For our purposes here — sleuthing out the best smoothie blender — it's less useful. But these are handy tools to have in any kitchen. Their price usually ranges from $20 to $150.
You've got the power.
Let's talk watts. One big thing to check on the product specs of your smoothie blender is how many watts the motor produces. Just to get everyone up to speed: A watt is a unit of power.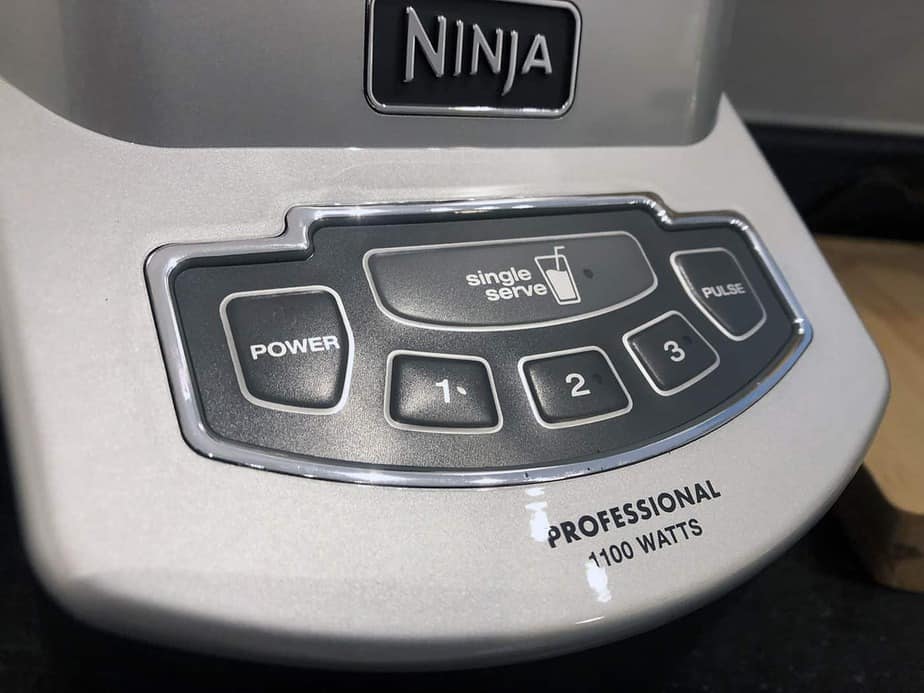 There is some validity to the argument that a higher wattage means a more efficient blender. But that's not always the case. You also have to factor in the blade type, the volume of your container, and the functions on your blender.
Based on our own list below, though, we can give you an idea of how many watts of power each type of blender tends to pump out:
High-Performance Blender: 900 to 1700+ watts
Conventional Blender: 500 to 900 watts
Personal Blender: 200 to 250 watts
Plastic or glass?
The last feature to consider is your blending container. The vast majority of blenders toggle between just 2 options: Tritan plastic or glass. Here's a quick rundown on the pros and cons of each type.
Tritan Plastic

: These days, most conventional blenders are made out of Eastman Tritan plastic. This is a highly durable, BPA-free material that is advertised as shatterproof. It tends to lower the market price on a blender (which is great!) but it is also less tolerant to extreme temperature ranges. For example, it's dishwasher-safe, but you should avoid blending hot soup in it.

Glass: Glass blenders are the old school way of doing things. And for good reason! For one, you don't have to worry about any weird chemicals seeping into your smoothies. Glass is also way safer for mixing up both extremely hot and cold ingredients. The downside, of course, is the risk of chipping or shattering your glass blender. This material can also add to the weight of your overall appliance.
Hopefully, knowing a bit more about the types of blenders, the power behind them, and the materials they're made of will help narrow your search.
Most importantly: Consider your budget. Consider your kitchen layout. Consider your intended purpose. The rest is smooth(ie) sailing!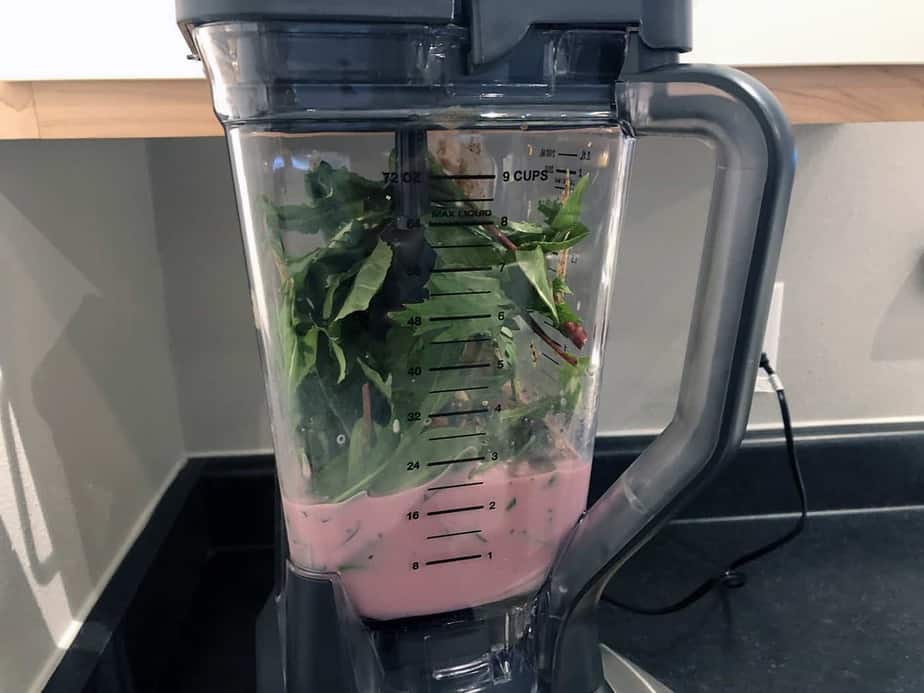 Methodology
It all comes down to data. We built this ranking based on a methodology that considered the qualitative and quantitative features of each smoothie blender. We pored over customer reviews, other review websites, and industry chatter to find out which products are causing a stir.
The heart of our methodology relies on the following data:
Price of the blender

Quality of the materials

Wattage + volume of the blender
Best Smoothie Blenders
Ninja BL660 Professional Countertop Blender

Price: $100

Volume: 72oz.

Watts: 1100

Hands down, the Ninja BL660 Professional Countertop Blender is the best smoothie blender on the market right now. This 72oz. blender brings out the big guns with 1100 watts of power behind its blades. It can crush ice and frozen fruit in a matter of seconds.    

Above all, this blender gives you options. If you're entertaining people for brunch, you can make enough smoothies for everyone in one batch. But if you're just making one for yourself, you can use one of the 16oz. single-serve Ninja Cups. It fits directly onto the blender base and comes with a screw-on lid.

The Ninja BL660 Professional Countertop Blender is more than just a smoothie blender. Because of its 6-pronged blade and high power motor, it can chop nuts into peanut butter, whip up ice cream, or puree veggies. You'll find tips and recipes in the back of your manual or on the Ninja website.

Pros

72oz. pitcher and 2 16oz. cups

3 speeds (mix, blend, crush)

Dishwasher-safe materials

Cons

Not made for hot liquids

Single-serve only has one speed

Hamilton Beach 58148A Power Elite

Price: $35

Volume: 40oz.

Watts: 700

The Hamilton Beach 58148A Power Elite Multi-Function Blender is ready to take on all flavors, textures, and temperatures. This blender achieves 12 blending options with just 4 buttons on the console. You'll be able to crush, dice, puree, mix, blend, and so much more.

Part of the genius behind the Hamilton Beach blender is its utilization of a Wave-Action system. This system ensures the contents of your blender are constantly pulled down into the blades. No more ice chunks or uneven texture!

The 40oz. glass pitcher is not only dishwasher safe, but it can also handle both extreme heat and extreme cold. Another cool feature can be found on the lid of the pitcher — the flip-top pouring spout! This is a Hamilton Beach patented design that has been crafted to ensure zero messes.

Pros

3-year warranty

No-spill pouring spout

Wave-Action system

Cons

Warranty doesn't cover glass

Less effective blade than others

Oster My Blend

Price: $25

Volume: 20oz.

Watts: 250

By far the most affordable smoothie blender on our list, the Oster My Blend costs just $25 (although you'll often find it on sale for less!). As far as single-serve blenders go, it sets the bar high. You can drink your smoothie in the same 20oz. bottle you blend it in.

If you're someone who starts their day with a smoothie, this is your blender. Blend your smoothie, drink it on the way to work, and then use the same jar as a water bottle! Brilliant. You can customize your My Blend smoothie blender by selecting one of 4 bright colors — orange, neon green, blue, or purple.

The design of the bottle is crafted specifically for people who are constantly on the go. The bottle itself is made out of shatterproof BPA-free Tritan plastic. The drinking lid is spill-proof and has a carrying loop that makes it super portable.

Pros

Single-serve BPA-free jar

4-point blade

Replacement parts available

Cons

Tough to clean by hand

Not as much power as others

Only one speed

Magic Bullet Blender

Price: $40

Volume: 18oz.

Watts: 200

Everyone knows the Magic Bullet! What first started as an infomercial proved to be a truly sell-worthy product. This Magic Bullet Blender set is a perfect countertop companion for your daily smoothies. It is compact, unassuming, and super easy to operate.

The Magic Bullet is more than just a smoothie blender. It's up to the challenge of chopping, grinding, mixing, whipping, and more in just 10 seconds. If you're interested in what the Magic Bullet can handle, you'll be excited to discover the free recipe book that is included in the package.

This blender comes with 3 blending cups: an 18oz. Tall Cup, an 18oz. Party Mug, and a 12oz. Short Cup. Each cup has a flip lid included, which means you can take your smoothie on the go. The cups are dishwasher safe, which makes cleanup so much easier.

Pros

Dishwasher-safe cups

Versatile function

Recipe book included

Cons

Lowest power (200 watts)

Motor heats up quickly

Doesn't crush ice well

NutriBullet Pro

Price: $80

Volume: 32oz.

Watts: 900

The NutriBullet Pro 13-Piece High-Speed Blender/Mixer System kicks things up a notch. It is powered by a 900-watt motor that breezes through ice, hard fruits and veggies, nuts, and more. The NutriBullet Pro is all about little features that go a long way.

For instance, NutriBullet Pro uses a unique stainless steel Extractor Blade. This is a 6-pronged blade that enacts "Cyclonic Action" to break down ingredients into a smooth texture. The smoothie cups also use a flip-top to-go lid that fits on any NutriBullet Pro cup.

Speaking of cups, you'll receive 2 with the NutriBullet Pro. One is the 32oz. Colossal Cup and the other is the smaller 24oz. Tall Cup. Both have a screw-on lip ring that allows for smooth, easy drinking. Both fit onto the power base and can be fitted with the blender blade.

Pros

Nutrition guide included

Hardcover recipe book included

Extractor Blade technology

Cons

Users complain of leakage

Only one speed

Blades hard to clean

AIMORES Blender

Price: $100

Volume: 72oz.

Watts: 1100

The AIMORES Blender takes sleek kitchen appliances to another level. This blender not only offers peak performance, but it also looks good. The blender base is jet black with an LED-lit digital display panel.  

It offers 6 speeds to tackle its 3 main menu items: smoothies, juice, and ice cream. The speed and function controls are intuitive, programmable, and highly effective. And did we mention the power behind this blender? Blending at 1100 watts, the force alone is enough to either heat up a soup or whip cold ingredients into an ice cream.

The 75oz. pitcher can make up to 9 servings per batch. Along with the basic AIMORES Blender equipment, you'll also get a tamper that feeds in from the lid, a clean brush for the blades, a blade dismounting spanner, and a recipe book.

Pros

Digital display panel

Largest volume capacity

Tolerates temperature ranges

Cons

Large item; bulky on a counter

Can be noisy

Plastic blending container

Oster Classic Series Blender

Price: $70

Volume: 48oz.

Watts: 1000

The Oster Classic Series Blender proves that classic is appealing for a reason. This blender features 7 speed settings that range from "pulse" to "max ice crush" with easy one-touch options. The 6-cup blending jar is made with shatterproof Boroclass glass.

The blender blade is one of the things that sets the Oster Classic Series Blender apart from the rest. It uses Dual Direction Blade technology that automatically toggles between forward and reverse to ensure a completely smooth texture. All of the blade parts are made of Duralast metal, which tends to last longer than plastic fixtures.

Oster has been making blenders for over 70 years, and the company is confident in the quality and durability of its products. You'll benefit from the Oster 10-year Duralast limited warranty for the blade, as well as a 3-year satisfaction guarantee.

Pros

Good company reputation

Dual-direction blade

Shatterproof Boroclass glass

Cons

Jumpy base at high speeds

Users complain of noisiness

Wide pour spout

Jamba Appliances Blender

Price: $300

Volume: 64oz.

Watts: 1700

If you love the smoothies at Jamba Juice, you're in luck. The company offers a high-performance Jamba Appliances Blender with 64oz. Jar, so you can make the same smoothies at home! While this blender costs more than most on this list, it also exceeds expectations when it comes to power.

The Jamba Appliances Blender reaches 2.4 horsepower at its top speed. That means its blades can reach speeds of over 210 mph. That's faster than top Nascar racing speeds. You'll use both a speed dial and pre-programmed button settings to blend to your liking. The pre-programmed settings free you up to walk away and let the blender do the work! This product also comes with a tamper and an integrated emulsion cup to add ingredients slowly.

The Jamba Appliances Blender can handle practically anything. It will blend hot soups, crush ice for frozen drinks, and, of course, make delicious smoothies.

Pros

Huge power potential

150-page recipe book

8-year warranty

Cons

Extremely heavy

Issues with jar cracking

Tamper runs a little short

Breville BBL910XL Boss Superblender

Price: $400

Volume: 68oz.

Watts: 1500

The Breville BBL910XL Boss Superblender brings both style and performance. Crafted with sleek, curvy edges and a straightforward control panel, the Breville blender is perhaps one of the most specialized products on this list. All of the features bring purpose and finesse.

For instance, you'll enjoy total blending control with this 1500-watt system. The LED-lit operating panel offers 12 speeds, a pause button, and one-touch pre-programmed options. These include Smoothie, Green Smoothie, and Ice Crush. Your entire operation is overseen by an overload protection system that will alert you if the motor is too hot.

The features just keep coming. You won't have to worry about any spills with the Breville Assist Lid, which is lined with a rubber ring to keep everything cinched in safely. Maybe the best perk? An auto-clean mode in which you just run warm water through the system, and you're good to go! No dishwashing or hand washing required.

Pros

1500-watt power

Sophisticated control panel

BPA-free Tritan blender jar

Cons

Most expensive ($400)

Tends to wobble at high speeds

Users complain of noise

KitchenAid 5-Speed Diamond Blender

Price: $170

Volume: 60oz.

Watts: 550

When you picture a blender in your head, you're likely imagining something similar to the KitchenAid 5-Speed Diamond Blender. This is your standard, no-frills blender — and widely popular for that reason.

But the KitchenAid 5-Speed Diamond Blender still has a few tricks to show off. For instance, it features Intelli-Speed Motor Control that can sense the contents in the blender and maintain the needed speed to cut through it all. Additionally, the 5-speed control panel gives you the option to stir, chop, mix, puree, or liquefy.

You won't have to worry about running out of space. This blender jar accommodates 60oz. and is a BPA-free Diamond Pitcher design. The KitchenAid blender particularly sets itself apart by offering 21 different colors. Whatever color scheme you have going in your kitchen, you'll find a KitchenAid 5-Speed Diamond Blender to match it!

Pros

Color options!

Intelli-Speed motor control

Die-cast metal base

Cons

Only 550 watts of power

Heavy blender

Too tall for standard cabinets
How do you make a smoothie?
So you have a smoothie blender. Now what? Making a smoothie is really not that difficult. But there are a few things that you can do to turn a regular smoothie into a delicious smoothie. If you pack it with the right ingredients, a smoothie can essentially function as a meal in a jar. You just have to keep in mind these core elements:
Liquid base

Fruits/veggies

Thickener

Flavors
Your liquid base can really be anything — water, coconut milk, juice. You typically want just 1-2 cups. Basically, the amount of liquid in your smoothie determines most of the texture.
Next, toss in a handful of fruits and/or veggies. This is where you'll get most of your core vitamins, antioxidants, minerals — all that good stuff. You can experiment with flavor combinations. Fruit is a great source of potassium, vitamin C, and more. When it comes to vegetables, most people throw in kale, spinach, or other greens to get that boost in fiber and vitamin A.
To get a delicious creamy texture in smoothies, you'll want to add a thickener of some kind. This could be ice, yogurt, peanut butter, or anything else of your choice! The thickener ingredient is another chance to sneak in a healthy punch — most likely it will add protein or fat.
Finally, you get to alchemize a bit and add other flavors to your smoothie. Popular choices include cinnamon, vanilla, and honey. Another option is to throw in protein or whey powder to supplement your diet. This is another place where it's super fun to experiment with flavor profiles.
Once you incorporate all of these elements into your smoothie, you're bound to whip up something that both tastes amazing and sets you on the path to healthy eating!
What is the best way to clean your blender?
If you're going to invest in a quality smoothie blender, it's in your best interest to take care of it! Cleaning a blender involves a few more steps than your average kitchen appliance. But once you know the tricks, it'll be a 10-minute process at the maximum.
A sparkling blender is important for more than just the aesthetics. You want to stay on top of cleaning your blender for your own health — it's super easy for bacteria to build up in all the nooks and crannies.
While some blending containers are dishwasher safe, there are other, arguably more effective ways of tackling the bacteria:
Cleaning the Jar: Pour some warm-to-hot water into your blender and add a couple drops of dish soap. Turn your blender on and let it do the first layer of scrubbing for you! Pro Tip:

You can add lemon juice or a few drops of vinegar to amp up the effectiveness. These ingredients tend to cut through stains and oils.

Cleaning the Blades: If you can, disassemble and remove the blades from the blending jar and base.

Carefully

hand wash them. Blades tend to retain the trickiest food residue to remove.

Pro Tip:

If you're worried about getting cut, put hot water in a bowl and add a few Polident tablets (yep, the tablets your grandma uses to clean her dentures!). Let the blades soak in there for an hour or so.

Cleaning the Base: Easiest part! Wipe it down with a damp towel, making sure to keep water away from the control panel. Pro Tip: Grab some Q-tips from the bathroom and dip them in vinegar or rubbing alcohol. This is an easy way to scrub out the gunk that gets stuck between buttons or gaps in the base.
What are the best smoothie blenders?
Owning a quality blender is the first required step to making delicious smoothies. But what are the best smoothie blenders?
We sorted through the literally hundreds of options out there to find the best blenders for smoothies. We ultimately settled on 10 amazing blenders. They range in style, type, power, and volume, but rest assured, you're bound to find one among them that fits your needs.
Here are 3 of them that really stood out:
It's still definitely worth checking out the other 7 blenders, because they might offer the perfect combination of features that you prioritize. Our goal is to give you the best information out there and let you make the final decision. So in each blender profile, you'll find a detailed description of the item, a list of pros and cons, and our overall RAVE score.  
RAVE Recommends
Let's not forget that the best part about blenders is what we put in them! We weren't hard-pressed to come up with a few more specialty blender items: