A smart home revolution is sweeping the globe, with millions of people adopting clever tech that can make daily life a little simpler.
If you want a top-of-the-line smart addition to your bathroom, we recommend the Kohler Veil. Simply put, this is the best smart toilet on the market right now. But it might not be for everyone, and there are lots of other great options — just take a look at our full list of 10 winners below.
The Smart Toilets We RAVE About
Smarten up your bathroom with these top picks.
Where luxury is concerned, the Kohler Veil smart toilet is the best of the best. It's both stylish and feature-rich, with a wall-mounted LCD control panel that'll make your whole bathroom feel technologically advanced.
Read Full Review
Shop the Kohler Veil
A smart seat upgrade is a cheaper alternative to buying a full system with a tank and bowl. Despite its relatively low price point, the Toto Washlet still offers a host of innovative features not seen in many other models.
Read Full Review
Shop the Toto Washlet C100 Seat
Some smart products are simply smarter than others. If you're willing to take a risk on a product that isn't as well-known as some others on our list, consider the Numi 2.0 from Kohler. Its voice integration features will simplify your toileting habits.
Read Full Review
Shop the Kohler Numi 2.0 Intelligent Toilet
Smart technology often takes our most-used everyday items, then reimagines them to save us time and energy. Yet despite the influx of smart bulbs and plug sockets, one of our most essential daily fixtures is far less popular as a smart appliance.
Smart toilets are already popular in countries such as Japan, but the Western world has been slower on the uptake. (And if you're not totally sure about this whole smart toilet thing, don't worry — we also ranked the best toilets overall.)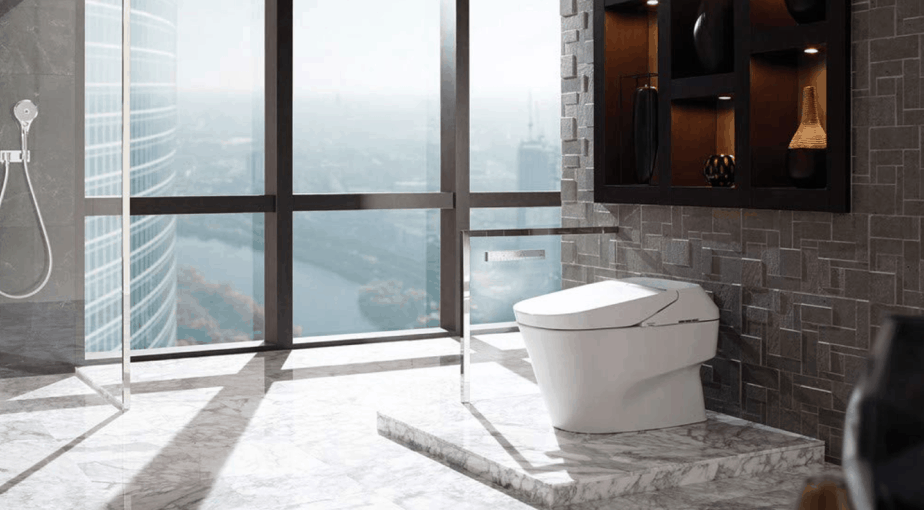 The term "smart toilet" is something of a misleading name, as it's generally the seat itself that is "smart." In some cases, you'll be able to purchase a complete unit, but other "smart toilets" are just a seat attachment. Regardless, there is a great deal of variation from one model to another, which is why we've aggregated the 10 best smart toilets around.
We've looked at the full range of smart toilets available, taking into account both full toilet systems and seat upgrades. And we've cross-referenced multiple sources to rule out bias and ensure that these products are truly the best of their kind. Read on to see which toilets you should be adding to your smart home lineup.
Unlike some other smart gadgets, a smart toilet isn't just a gimmick — it can improve hygiene for the whole family. Imagine using the toilet without ever needing to touch a lid, seat, or flush handle. This is a reality for some of the more advanced products on our ranking.
The benefits of a smart toilet
One of the most obvious benefits of a smart toilet, and something that's shared with other smart devices, is convenience. Some models will flip the seat and lid automatically, reduce your toilet paper consumption by including a bidet wand, and flush the bowl for you. It may not sound like much, but it's enough to save you precious seconds every time you go.
And of course, there's the hygiene element. These toilets can offer greater cleanliness than conventional models. Using water spray after each toilet visit is more hygienic than simply using toilet paper to clean yourself. After all, if you got waste on another body part, you wouldn't simply wipe it away with dry tissue paper.
And smart toilets can be beneficial for people who have medical conditions such as irritable bowel syndrome or hemorrhoids. If you're a sufferer, you can easily find yourself using excess toilet paper, which exacerbates the discomfort. But with a smart toilet, the wash feature removes the need for excess wiping, which can irritate or break the skin.
On top of that, automatic functions reduce the need to touch physical buttons or lids, reducing the transmission of germs. Plus, some toilets have functions like a pre-mist that keeps grime from sticking to the toilet bowl. This reduces the likelihood of harmful bacteria hanging around on the inner surfaces of your toilet.
What to look for in a smart toilet
There is a vast range of smart toilet features available, but each model will have a different combination of them. So the most important thing is picking a smart toilet that gives you the features that you're looking for, without breaking your budget. We'll explain the most common features below, and their importance to a good smart toilet system.
At the most basic level, there's comfort. This can include multiple features and design considerations. For bathrooms that are regularly cold, consider a heated seat, as well as heated water jets. Consider the diameter of the toilet seat opening, the width of the seat, and the type of material used, all of which will affect how comfortable the toilet is (especially if you're smaller or taller than average).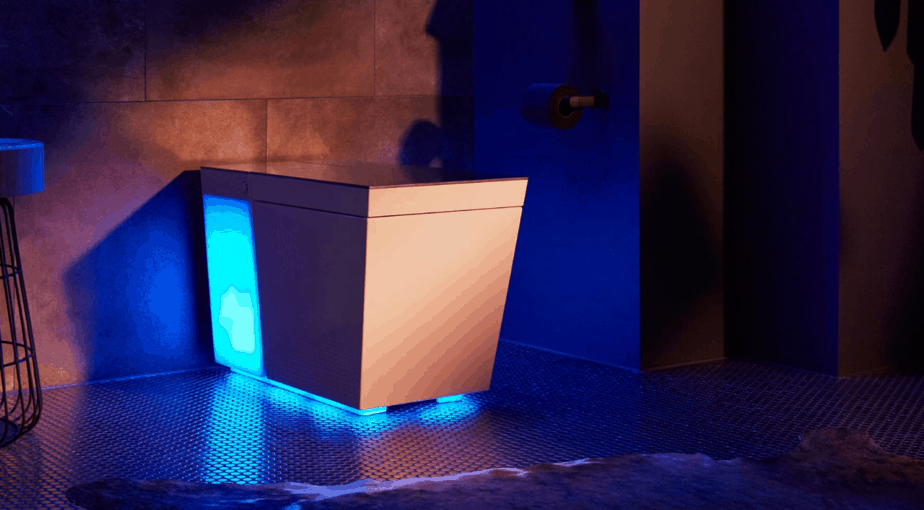 But don't forget durability — cheap plastic hinges can spell out a breakage waiting to happen. Customer reviews are a good indicator of poor durability, as it's usually mentioned a lot if the product is prone to damage. Your biggest concerns here should be the seat itself, the hinges, and any complex electronics, as these are the most fallible aspects of smart toilets.
And then there's the matter of eco-friendliness, which usually concerns the GPF (gallons per flush) rating and power usage. Look for a low GPF if you want to keep water bills low and avoid wasting water. And consider a system with automatic shutdown when not in use, so you aren't wasting electricity either.
Maintaining a smart toilet
First-time installation can be tricky. Depending on the product you choose, it may or may not be doable on your own. For toilets with a power cord, you'll need an electrical outlet — so if you don't have one, you'll need an electrician. Though there are some products that use batteries, you'll have to ask yourself if you want to deal with the ongoing cost and hassle of replacing the batteries regularly.
Once installed and plumbed into the water supply, you'll only have to worry about cleaning the system. Fortunately, this isn't too different from cleaning a regular toilet system — in fact, in some ways, it's easier. Thanks to features like a quick-release seat and pre-misting to prevent grime from sticking to the bowl, you likely won't have to clean as often, and it shouldn't take as long.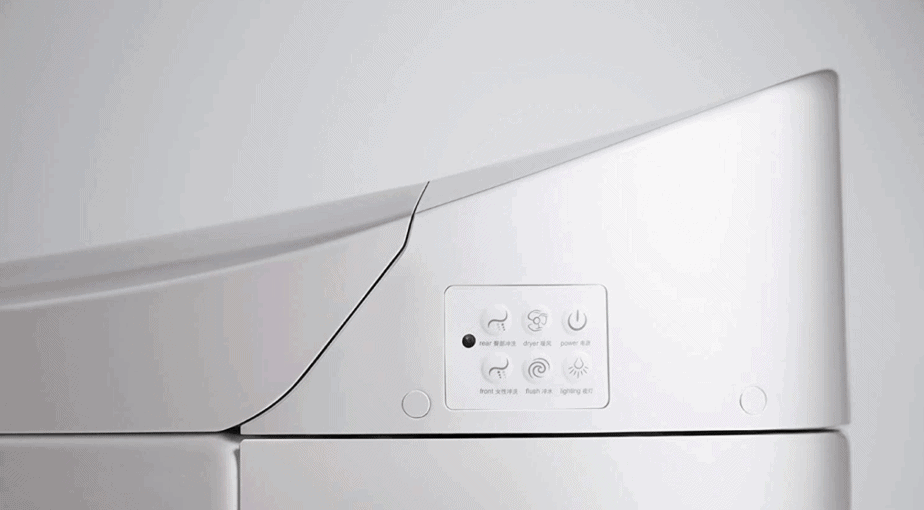 The only difference you'll need to be wary of is the presence of electronics that you wouldn't see in a traditional toilet. It goes without saying that you should avoid moisture around electrical sockets. And you should try to avoid splashing excess water or cleaning products onto remote controls, LCD screens, or other control panels.
Methodology
Our method for ranking the top products in any category is based on genuine professional and consumer reviews. We scour the internet for authority opinions on best-in-class products. Then we take a look at consumer reviews on websites like Amazon to see whether customers are in agreement with the experts.
By combining these methods, we can weed out any sales tactics, focusing only on products that are genuinely considered the best. For good measure, we also consider a range of additional criteria specific to each type of product. Here are those additional RAVE criteria against which we've judged each smart toilet:
Comfort,

as you don't want to be uncomfortable when going about your business;

Eco-friendliness,

in terms of both water and energy use;

Flushing system,

in terms of how the smart system works and how it ranks against others;

Cleanliness,

and specifically whether the system self-cleans, or how difficult it is to manually clean;

Intelligence,

concerning the breadth of features included;

Value for money, because smart toilets don't come cheap.
What do smart toilets do?
Whether it's simply time to replace your existing toilet or you're redecorating the whole bathroom, a smart toilet is a smart choice. They're not only a really cool addition to your smart home — they're also convenient, hygienic, and often more economical.
On a basic level, most smart toilets include a bidet wand and air drying. Some toilets will also feature an automatic flush function.
More expensive or feature-rich models will build on these basics with additional functionality. A heated seat is appealing on those cold winter mornings when the bathroom is anything but warm. And LED night lights make visiting the bathroom in the dead of night much easier, without waking up the family.
Do smart toilets use less water?
If you invest in a smart toilet, then you're likely going to see savings on your water bill. Some of these devices can actually sense how much water is needed, flushing with a suitable amount — but not too much. Some of the most efficient use just 0.6 GPF (gallons per flush), while a standard toilet can easily use up to 1.6 GPF or thereabouts.
Even for smart toilets that don't have such sensor technology, there are other water-saving options. On many smart toilets, you can select a partial or full flush, depending on how much water you want to use.
But when it comes down to eco-friendliness, it's not all about your toilet's water consumption. All of that smart functionality needs power — meaning that smart toilets require electricity. Not only does this reduce the environmental benefit, but it's inconvenient if you don't have a free outlet in the bathroom already.
Can I control my smart toilet with my voice?
If you have an existing smart home setup with a voice assistant, then you probably control everything through speech. So it's natural that you'd want to integrate any new smart tech into the system in the same way. The good news is that you can get a smart toilet that uses voice-activated features.
However, the bad news is that not all smart toilets have built-in support for a voice assistant. And those that do have such integration tend to be at the higher end of the price spectrum. Take the Kohler Numi 2.0 for example — it supports the popular Alexa assistant, but it's also a very expensive purchase.
Thankfully, you don't necessarily need a voice assistant to make the most of a smart toilet. Most models have at least some degree of automation without voice assistant integration. For example, self-opening seats and lids, automatic flushing, and automated night lights are all frequently seen in both budget and higher-end smart toilets.
Do smart toilets use electricity?
Like any smart device, smart toilets do need electricity to utilize automated functions like heating and spraying. Power can be provided to your smart toilet in one of 2 different ways: batteries or electricity from a wall socket. The choice isn't normally yours — some products simply use batteries, whereas others use an outlet.
That means you're going to need to look at your facilities before you pull the trigger on a purchase. Choose a battery-powered toilet if you don't have a socket in your bathroom and don't want to change anything. The last thing you want is to order a toilet with a power cord and then find out you have nowhere to plug it in.
That said, by employing a professional electrician, you could install a new outlet in your bathroom with relative ease. If you choose to add a new outlet, be sure to consult somebody who knows what they're doing. And consider your bathroom layout so that there's no risk of the power socket being doused with water.
What are the best smart toilets?
After hours of research and analysis, we've determined that the best smart toilets are the 10 that we've listed above. But to further narrow these down and help you make a final selection, we've picked our top 3. These are the best budget, most intelligent, and best overall smart toilets, based on real customer feedback and reviews.  
For the best budget toilet, look to the Toto Washlet, a seat-only upgrade that you can fit onto an existing toilet bowl. It'll shave thousands off your upfront costs, but you'll still get many of the convenient features of more expensive smart toilet systems.
At the other end of the spectrum, you've got the most intelligent toilet, the Kohler Numi 2.0. With a vast range of functionality from a reliable, respected brand, this is our go-to recommendation for those who want the most cutting-edge tech on the market.
And finally, there's the best overall toilet, the Kohler Veil. It doesn't come cheap, but it's got very few negative qualities to speak of. It's efficient, has one of the most attractive designs, and comes with a wall-mounted LCD remote that just works. In short, this is as good as it gets when it comes to the best smart toilets.
RAVE Recommends
So you're interested in joining the smart home revolution. We've put together a list of recommendations that represent some of the most popular smart tech on the market.