We recommend products based on unbiased research from our editorial team. We may receive compensation if you click on a link.
Read More.
Our champion of smart bathroom scales is the Fitbit Aria 2. 
This scale is dubbed our overall winner because it ticks all the boxes for the everyday individual who's trying to stay healthy. However, for those die-hard nutritionists and fitness fanatics, the best smart scale for weight loss is the Yunmai Premium Smart Scale. When it comes to health-conscious expecting moms, QardioBase 2 Wireless Smart Scale is the best smart scale for pregnant women.
When it comes to reaching your health and fitness goals, your bathroom scale should be reliable, accurate, and, well, smart. Technology has come a long way since the mechanical scale. And, as it turns out, it doesn't have to cost an arm and a leg to get with the times. (But if you do prefer to keep it old school, don't miss our overall ranking of the best bathroom scales.)
While it tends to be part of human nature to fear scales, they now have the power to be one of your body's most trusted advisors. It's no longer about a single weight measurement, which can leave you standing vulnerably atop the scale, unsure whether the numbers are good or bad.
Smart scales actually tell you if your body is healthy or, if it's not, they can offer ways to improve. Technology has turned bathroom scales into coaches rather than just judges.
The Smart Bathroom Scales We RAVE About
From measuring body fat to monitoring nutrition needs, these scales are basically personal trainers.
With seamless integration for the Fitbit app and its state-of-the-art fitness tracking, the Fitbit Aria 2 is an easy choice for our overall winner. It offers support for up to 8 individual users, and it looks pretty slick, too.
Read Full Review
Shop the Fitbit Aria 2
Yunmai is an industry-leading smart scale that stores information on body fat, BMI, muscle measurements, hydration needs, bone mass, and more for up to 16 people. This scale can also connect to Fitbit, Apple Health, and other wellness apps.
Read Full Review
Shop the Yunmai Premium Smart Scale
Available with integrations for both iPhone and Android apps, smart scales help you stay on track with your personalized health regimen.
Once hooked up to Bluetooth or Wi-Fi, these scales can measure not only your weight, but also your body fat percentage, Body Mass Index (BMI), muscle measurements, hydration status, bone mass, nutrition needs, and more. While some do cost a pretty penny, quality smart scales also sell for as little as $20.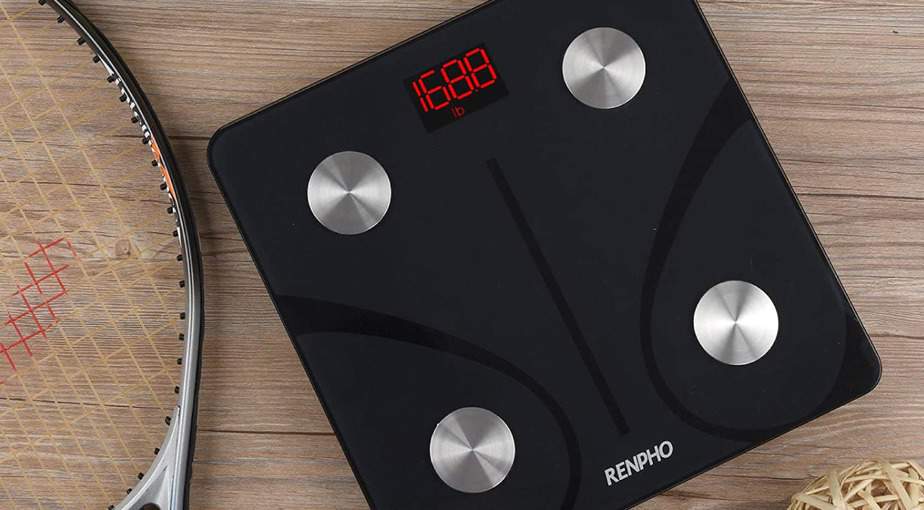 This all might seem intimidating, especially if you're someone who's had the same old-fashioned Taylor scale for the past 10 years. But the thing is, mechanical scales aren't always as trustworthy as they seem. It's common for mechanical scales to be off by 5 pounds or more, especially if they haven't been correctly calibrated.
So even if you're not a major health guru, smart scales are still the best bet when it comes to tracking your weight. 
The technology of smart scales
Smart bathroom scales are like having an Alexa for your body. The scale is hooked up to your phone's Bluetooth or home Wi-Fi network, and the data it collects on your body fat, BMI, water weight, and nutrition levels are stored onto both the scale and an accompanying app. Some smart scales have proprietary apps from the manufacturer, and others cater to various third-party apps like Google Fit, Apple Health, and MyFitnessPal.
You're probably curious about how this all works. How can a bathroom scale know so much about your body just by having you stand on a metal platform?
It's all thanks to a little thing called BIA, or Bioelectrical Impedance Analysis. This system uses electrical currents to measure the body's overall health. Once you step on the scale, a current is sent from the bottom of your feet through to your muscles, joints, fat, and all the other parts of your body.
By testing the speed at which this electrical current travels, the smart scale can tell what parts of your body need improvement and which ones are in tip-top shape.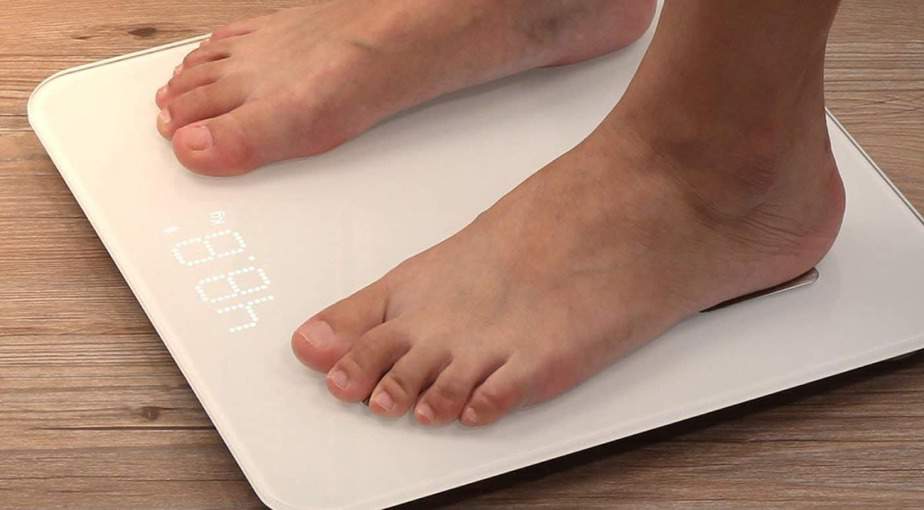 The current travels more slowly through fat than through muscle. Gender, age, and height are also non-health related factors that affect the speed of the current. But the scale, being the innovative little machine it is, asks for that information in advance so that it can take these potentially interfering factors into account. Each calculation is personalized for the individual standing on the scale.
The idea is that your smart scale functions as a health and fitness coach, rather than just telling you your weight — which, ultimately, doesn't mean much in terms of your health anyway.
Similar to getting an x-ray or walking through a security checkpoint at the airport, you don't feel this electrical current, so there's no reason to fear getting shocked. However, the system can be harmful for young children under the age of 10, women who are pregnant, or anyone with a pacemaker.
Luckily, there are smart scales with special settings that accommodate those circumstances — so there's no need for anyone to be left out of the fun.
What you need in a smart scale
Your needs as an individual should be taken into account when choosing a smart scale. In addition to pregnancy or having a pacemaker, you should also be thinking about what your health and fitness goals are.
Athletes, marathon runners, and personal trainers might want a scale that's a little more high-tech and includes not only body fat, BMI, muscle mass, and nutrition data, but also measures air quality, hydration, and heart rate.
Others are looking for a scale that will encourage healthy living among their family members. If that sounds like you, look for a scale that provides the basic health metrics, has support for numerous users, and includes a family-safe setting for younger kids.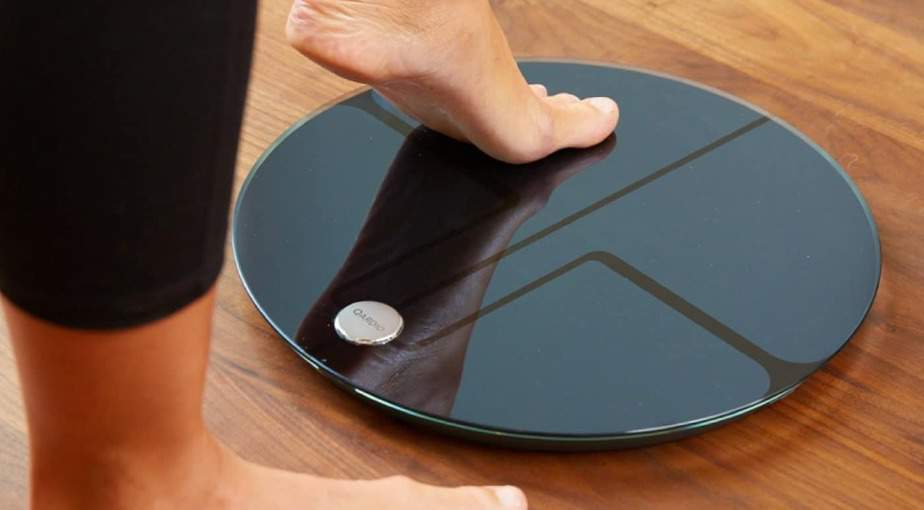 Benefits of a smart scale
The electrical currents and app integration might all seem a little daunting at first, but don't let that scare you off. There's a reason these smart scales are becoming so popular: Your body is so much more complex than old-fashioned analog scales can account for.
Think about when you go to the doctor and get a physical. There's a lot of steps that go into making sure your body is working the way it should. Smart scales aim to simplify that process and empower you to take better care of your body. 
While a smart scale certainly shouldn't be used as a replacement for doctor check-ups, it can help you understand what your body needs everyday rather than relying on someone else to tell you a couple times a year.
And while personal trainers can charge hundreds of dollars, these smart scales only cost between $20 and $130. They're one of the most affordable ways to help you live healthier.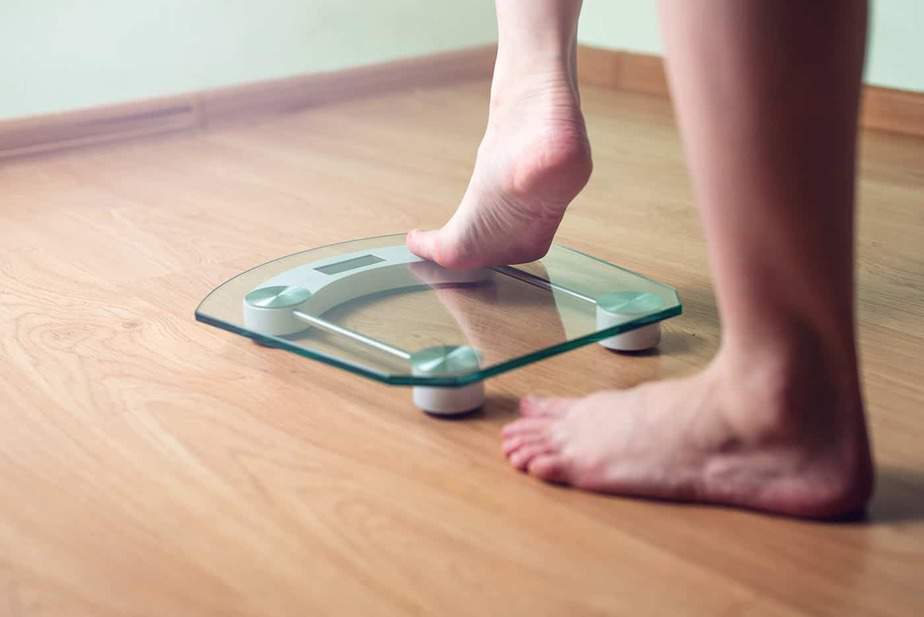 Methodology
Because smart scales are built to deliver personal, unique results for each individual, it's extremely important to choose a scale that has the features you need. Each scale is designed for a specific purpose. Choosing the wrong scale could mean hindering your ability to reach your health and fitness goals.
To help you make your decision, we carefully analyzed reviews and ratings from health professionals, fitness gurus, and everyday folks like you. Here are the metrics that we used to compile our ranking of the 10 best smart scales:
Battery life:

 You don't want to be changing batteries every week.

Technology integration:

 

The apps should be easy to use and compatible with the technology at your disposal. Don't pick a scale that only partners with an iPhone 7 when you have an older phone or an Android.

Design: 

You're going to see this scale everyday, so you should like how it looks in your home. The size and comfort of the scale are also important considerations.

Measurement data provided:

 While not everyone will need to know their bone density or water weight, your scale should have the measurements you need to keep track of your fitness progress.

Additional features or modes:

 To make the technology more inclusive, certain scales cater to specific physical conditions, like being pregnant or having a pacemaker.  Be sure to choose a scale that matches your needs.
Best Smart Bathroom Scales
How long do smart scales usually last?
Smart bathroom scales should last you a number of years — in some cases, up to 7 years — as long as you are maintaining the device properly. While the scales can do a lot of cool stuff, they are still very fragile pieces of equipment, and there are some common-sense precautions that come with that.
It's important not to drop the scale or jump on it in any way. If you have kids in the house, make sure they know these rules.
If you're going on a long vacation, packing for a big move, or otherwise planning not to use your smart scale for an extended period of time, you can remove the battery inside the device so it doesn't risk leakage.
Despite the scale's glossy appearance, it's never a good idea to get it wet. Your smart scale relies on electrical currents and delicate sensors, so water is not exactly its best friend. Avoid using the scale right after getting out of the shower, and make sure condensation doesn't build up on the scale during a nice steam.
How accurate are smart scales?
We've come a long way since the age of mechanical scales. Smart scales show not only your weight, but also very specific details about your body's well-being, including fat and water weight percentages. Some even measure the cleanliness of the air you breath. But how accurate really is all that information?
Despite all their newfangled technology, these scales are first and foremost built for accuracy. When it comes to measuring weight, they are generally more reliable that analog scales.
To find your weight, the scale sends an electrical pulse through your body once you step on the platform. The speed of the current traveling through your body is what the scale uses to calculate your weight as well as your BMI, muscle mass, water weight, and other metrics.
Although they are far more sophisticated than analog scales, smart scales are not all-knowing machines, and shouldn't be treated as such. Each scale will likely require you to manually input certain characteristics about each user, such as age, gender, and height. These user profiles must be accurate in order for the scale to give a trustworthy reading.
Are there any risks that come with using a smart scale?
For most people ages 10 and up, the electrical current that smart scales use is perfectly safe. There's no electrical shock or uncomfortable sensation that comes with stepping onto a smart scale. However, young children, pregnant women, or anyone with a pacemaker or special fitness need should exercise caution when using a smart scale.
Luckily, there are certain smart scales that accommodate children, expecting mothers, and anyone with unique physical needs.
Smart scales like the the QardioBase 2 and the Withings Body+ Body Composition Scale have pregnancy settings and "Baby Modes" for pregnant mothers and children under the age of 10.
What do smart scales measure?
Many smart scales stick to a basic 5 or 6 metrics. However, some will provide insight into 11 or 12 body measurements. For example, smart scales like the Yunmai and FITINDEX measure not only your weight, but also body fat, water weight, muscle mass, BMI, basal metabolic rate (BMR), bone mass, hydration, protein intake, skeletal muscle mass, and more.
Each smart scale has its own unique qualities, and it will be designed for a specific purpose. If you're a pro athlete, personal trainer, marathon runner, or serious weightlifter, you won't use the same smart scale as the average person who's trying to lose a few pounds.
What are the best smart scales?
Along with diet and exercise, smart scales can be an invaluable part of your fitness routine. They allow you to easily track your weight as well as other important statistics, like BMI and muscle mass. But with all the different models on the market, how do you decide which one deserves a spot in your bathroom?
We examined hundreds of unbiased consumer reviews and took into account the ratings from health and fitness professionals across the internet. To further refine our list of winners, we assessed each product on a number of criteria. These were the factors that we deemed most important:
Battery life

Technology integration

Design

Measurement data provided

Additional features or modes
After our analysis, we came up with a clear winner: the Fitbit Aria 2. This product offers support for 8 users, seamless integration with the Fitbit app, and a sleek design that will complement just about any space you put it in.
We know that the Aria 2 won't be for everyone, though — that's why we've ranked and reviewed 9 other excellent smart scales for your perusal. Read our full list up above.
RAVE Recommends
A smart scale is a great way to begin reaching your health and fitness ambitions. But there are other new and exciting health-helper gizmos to try. Here are some of our favorites:

Victoria Davis
Victoria Davis is a freelance multi-media journalist. Working for a variety of online and print publications in Wisconsin, California, and New York, Victoria is known for her entertainment enthusiasm and feature reporting.