If you're the indecisive type, don't waste time trying to pick your new scented candle — go straight for the one that has all the scents!
Le Labo's Santal 26 Classic Candle fills your home with notes of amber, coco, vanilla, cedar, musk, and sandalwood. Some people describe it as that fresh campfire-on-the-beach type of aroma; others say it has a deep, leathery smell that reminds them of an old cozy library. So which one is it? Give this candle a go and let us know what you think.
To be honest, we never thought we actually needed a scented candle. But after looking into it, we have absolutely no doubt that everybody needs one (or two or three) in their life.
Can you think of a better way to make your house cozier or more romantic and relaxing than lighting a beautiful candle? And then, of course, there's the fragrance. Did you know that different scents connect to different parts of the brain and are scientifically proven to help you relax, boost your mood, improve productivity, and so much more?
So choosing the perfect candle is not as simple as it may seem. Besides fragrance and looks, there are other factors to keep in mind: What type of wax should you go for? Are some brands worth the extra money? We conducted weeks of research to give you the answers. And while we were at it, we ranked our top ten favorite scented candles.
The Scented Candles We RAVE About
These candles smell so good, we're pretty sure they're heaven-scent. (Forgive us for this one.)
With its sleek and simple design and classic fragrance, this candle instantly makes any space feel more lavish and cozy. And if you want to give someone a truly special gift, you can even have a personalized message printed on the label. It looks so stylish, there is no risk of it being corny!
Read Full Review
Shop the Santal 26 Classic Candle
Few things can compare to burying your face in a pile of freshly washed linen and breathing it all in. Mmm, so good! This candle reproduces that unique fragrance, making your home smell fresh and clean. Plus, Lulu's candles are only a fraction of the price of many other scented candles, but are still excellent quality.
Read Full Review
Fresh Linen — Luxury Scented Soy Candle
The crisp, slightly fruity scent of English pear and freesia reminds us of an autumn countryside walk or a springtime picnic in an orchard. Fresh grass, trees in full bloom, a bottle of sparkling wine. Sounds dreamy, doesn't it? Just like this wonderful candle. Jo Malone is the queen of scents, from her perfumes and colognes to her luxury candles, so we know this one is a winner.
Read Full Review
Shop the Jo Malone English Pear & Freesia Home Candle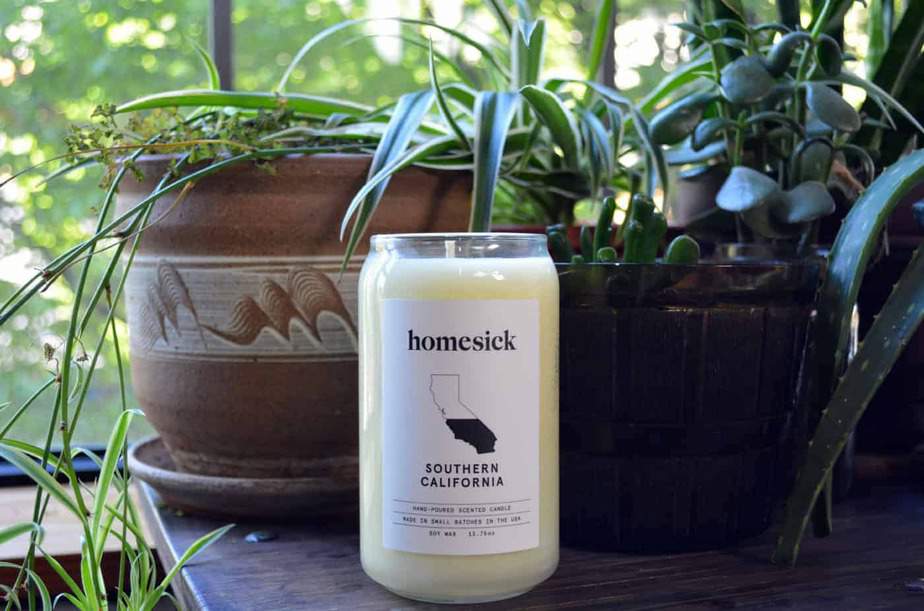 The ancient Egyptians invented the first candle by soaking long reeds in animal fat around 3,000 years ago. Doesn't sound so appealing, does it?
The Romans, though, are the ones who developed candles with a wick by dipping rolled papyrus into melted beeswax. These rudimentary candles were used to light homes and bring solemnity to religious ceremonies.
In China, candles were made using rolled rice paper for the wick, and wax from insects combined with seeds. In Japan, candles were made of wax extracted from nuts.
We've come a long way since then, but candles have always played an important and central role in our lives. Just think of all the religious festivals, from Hanukkah to Easter, all the romantic candlelit dinners, the relaxing bubble baths, not to mention all the candles we've blown out over our birthdays. Maybe it's better not to think about that one too much!
Then of course, there are the candles we keep to decorate our home and make it smell delightful. All we can say is, we're glad we've moved on from animal fat!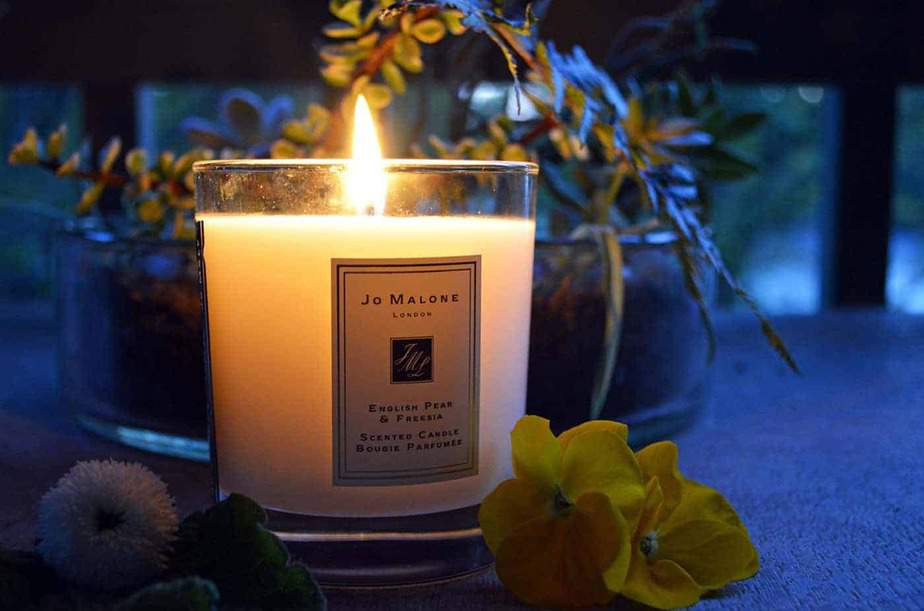 But what exactly are candles made of these days? Here's a brief guide:
Paraffin
Paraffin wax is one of the most versatile and common waxes used today, even in some of the more expensive candles. But paraffin isn't universally loved, quite the contrary in fact. Paraffin is a byproduct of the crude oil refinement process, so people often debate its effect on the environment and on our health.
Many people who prefer eco-friendly products (hopefully that's all of us!) do not want to use something associated with crude oil, but others argue that using a byproduct that would otherwise be discarded helps reduce waste.
Fans of paraffin say it is ideal for scented candles since it holds and expands the scent better than other types of wax. Others say it releases "soot," which isn't exactly true or false.
Let us explain: All types of candles can release some soot, depending on the quality of the candle and how it is burning, so paraffin isn't necessarily any worse than other waxes. All candles release different particles into the air, but as long as you choose a good quality brand, you can rest assured that you're going to be just fine.
Soy wax
Soy wax is relatively new to the candle scene, but it has taken hold thanks to the growing demand for natural candles. Soy waxes are made from 100% soybean oil, but they are often blended with other waxes, each having different strengths.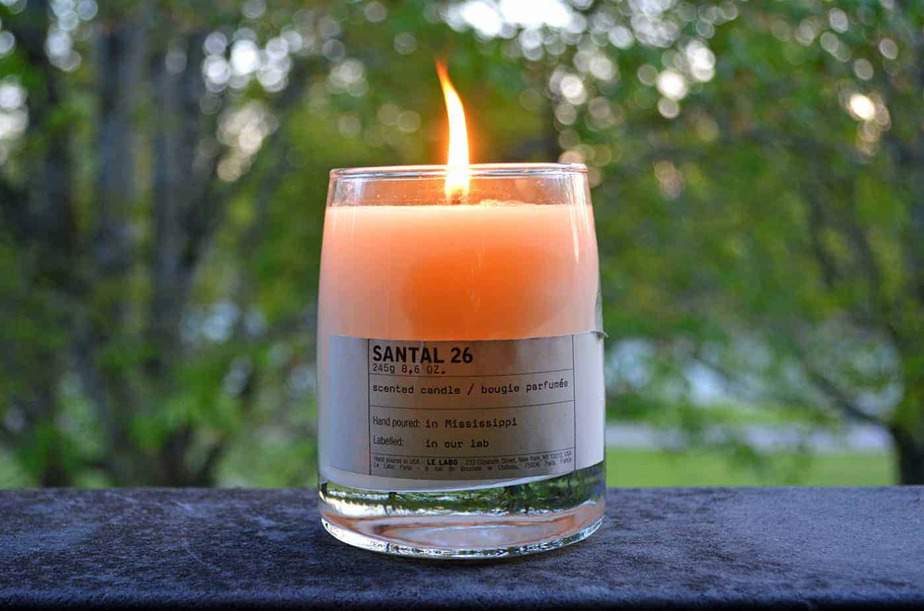 For example, soy wax has a slightly longer burn time, while paraffin wax has a better "'scent throw," meaning paraffin candles generally fill a space with scent better than other types.
Palm wax
Palm wax is similar to soy in that it is made from natural oil; in this case, palm oil. The majority of palm oil is used in food, but about 25% goes into products such as detergents and candles, where it usually produces a feathered effect, which is quite pretty.
However, there is a BIG problem with palm oil: The industry is linked to issues such as deforestation, climate change, animal cruelty, and the abuse of indigenous people in the countries where it is produced, so many people choose to stay well clear.
Thankfully though, there is a growing interest in organic palm farming, so some candle companies use certified palm wax. Be sure to check the label or ask the brand about its sourcing.
Beeswax
Beeswax is the original candle wax, and was used thousands of years ago — some beeswax has even been found in the Egyptian pyramids! This type of wax is all natural and is a byproduct from making honey, so this one might be for you if you're into natural, eco-friendly products.
Since beeswax is infused with honey, it has a sweet fragrance that varies slightly depending on where and from which kinds of plants and flowers it was produced. Pure beeswax candles also release negative ions that can bind with toxins and help remove them from the air, so they actually make the air cleaner!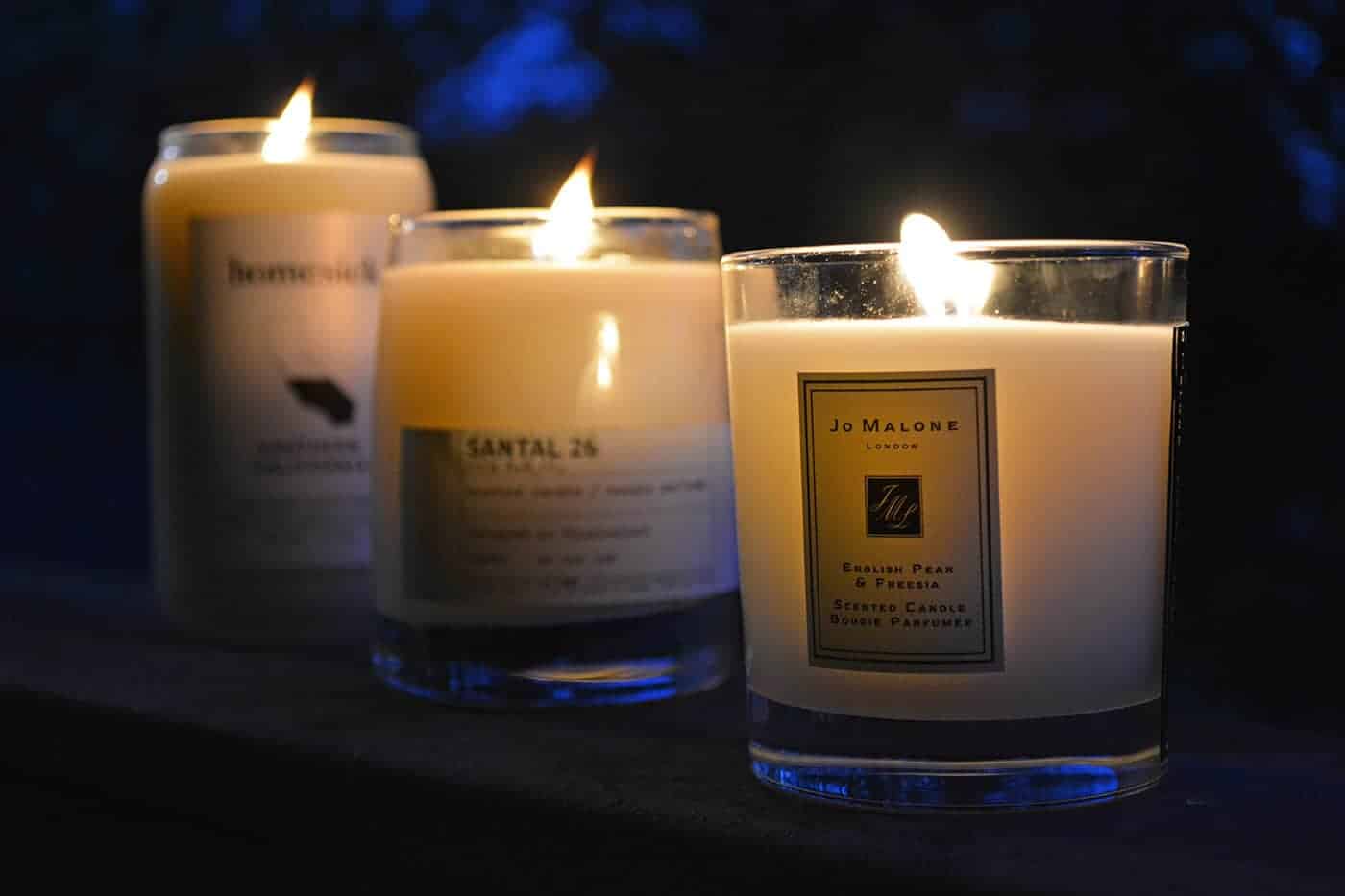 Now you know what modern scented candles are made of, keep reading to find out how we chose our favorite candles. And then keep going and read the best bit, our top ten scented candles, ranked!
Methodology
To create our top 10 scented candles ranking, we spent weeks carefully scrolling through dozens of websites and examining hundreds of ratings, reviews, and comments from users and consumer journalists. We then created a robust scoring system by taking an aggregate of those scores across different categories and compiled our rankings based on a scale from 0-100.
Our methodology is based on a weighted score of a variety of factors, including:
Scent points
Wax type
Burn time
Value for the money
Overall quality and design
Then we took an average of those scores for a final metascore and built our ranking from there. Read on to find out more about our favorite candles!
How can I tell if a scented candle is good quality?
The National Candle Association (NCA) strongly recommends that you purchase candles from a reputable manufacturer. Additionally, all NCA members adhere to strict candle standards and have pledged their commitment to quality products and practices. You can visit NCA's Directory of Member Candle Manufacturers to see which brands are members.
Secondly, pay attention to the kind of wax used. The most commonly used is paraffin wax, followed by other types of synthetic wax and natural waxes such as beeswax, soy, palm, and natural blends. Unfortunately, manufacturers do not have to disclose which wax they use, but you can usually find out by reading consumer websites and reviews (like ours!).
Natural waxes are usually regarded as cleaner and of higher quality, but this fact is not  universally accepted. Read more above to make up your mind about types of wax.
You can also tell the quality of a candle by looking at it: Good quality candles should have even wax without cracks or blemishes, and an even color (unless of course the unevenness is part of the design).
Are scented candles dangerous?
The short answer is no — if your candle is good quality and from a reputable brand (like the ones in our ranking) you can be confident they will burn cleanly and safely.
But you still have to keep a few things in mind: First of all, candles are an open flame, albeit a small one, so they should be treated as such. Don't leave your candles unattended for long, and make sure they are not too close to flammable materials such as curtains. Always monitor your candle!
Secondly, some people worry about the scent. Whether you prefer synthetic or natural scents, remember that all fragrances approved for use in high quality candles, like all the ones in our ranking, are safe and do not release toxic chemicals.
However, if you are sensitive to fragrances and suffer from allergies or respiratory issues such as asthma, it's always possible that a candle may trigger a negative reaction, so avoid fragrances you know you are sensitive to, or buy a smaller candle to test out before investing in a bigger one.
Finally, remember to always burn your candles in well-ventilated area!
How long do scented candles last?
Candles can technically last forever (well, almost), but they can spoil if you don't look after them properly. Candles might lose their color, for example, especially if left in the sun for too long or kept unsealed.
Candles can also lose their scent pretty quickly, especially the "free-standing" type. That's why, as you may have noticed, most high quality scented candles come in glass pots or other containers made of tin, ceramic, or concrete, and many even have lids to keep the fragrance locked in.
Pillar and taper scented candles may look pretty, but don't rely on them to keep their scent. If you're a candle fiend, you can always buy pillar candles for décor and have a few container candles to keep your house nice and perfumed.
What is the best scented candle?
Scented candles come in so many shapes, sizes, and fragrances, it can be pretty hard to choose. Personal taste aside, there are a few things to look out for when choosing your favorite candle, such as burn time and wax type (you can read more about how we chose our favorite in the Methodology section above).
Keeping this in mind, our research led us to the fantastic Le Labo Santal 26 Classic Candle, a simple but high quality scented candle infused with 26 (26!) different scent notes. We absolutely love its musky, deep yet fresh scent, and the fact that it permeates the whole room but is never overwhelming.
RAVE Recommends
The thing about scented candles is that once you start buying them, it's really hard to stop — they are addictive! But if you can stop spending money on candles for just one moment, here's a few more things you can treat yourself to: