RAVE Reviews' pick for the best flannel sheets come from Pinzon. We picked their signature flannel sheet set for many reasons, but up front we'll say these sheets offer the best combination of softness and breathability around.
And at 190 GSM, they'll help the coldest sleeper stay cozy all night long. What's best about Pinzon, however, might be the broad range of color options and relative affordability, which keeps your bedroom decorating choices open, without also costing you a fortune.
Looking for the best flannel sheets to outfit the bedrooms in your snowy mountain retreat? Or are you a cold sleeper, requiring just the right balance of softness, breathability, and warmth in your bed sheets? Either way, a new set of flannel sheets could be right for you. But it's important to make your bedding choices with careful consideration and not "just jump into bed" with the biggest name product.
Maybe you're worried flannel sheets will keep you too warm? Since the weight of flannel sheets is measured by GSM (grams per square meter), how do you know what is a good weight for flannel sheets? And besides being warm, are flannel sheets breathable?
How long do flannel sheets last, and how do you keep flannel sheets soft? We bet you have a lot of questions.
Luckily, RAVE Reviews has all the information you need with out ranking of the 10 best flannel sheets. So keep reading, because the perfect set of flannel sheets (and everything you need to know about them) is out there waiting, just for you.
The Flannel Sheets We RAVE About
Best Overall Flannel Sheets
Pinzon Signature Flannel Sheet Set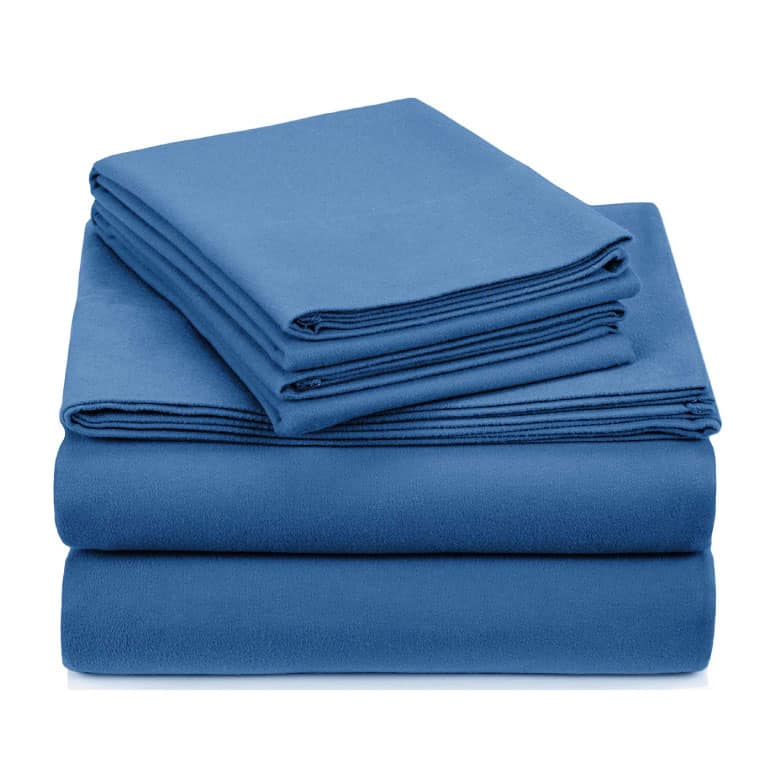 Best New Flannel Sheets Brand
eLuxury 100% Cotton Flannel Sheet Set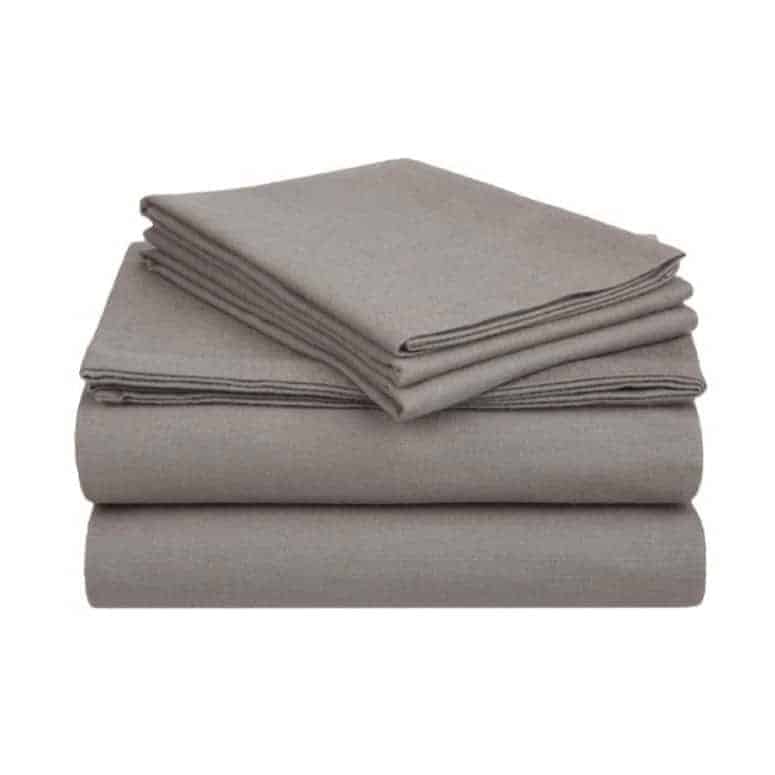 Best Cheap Flannel Sheets
Home Fashion Designs Cotton Flannel Set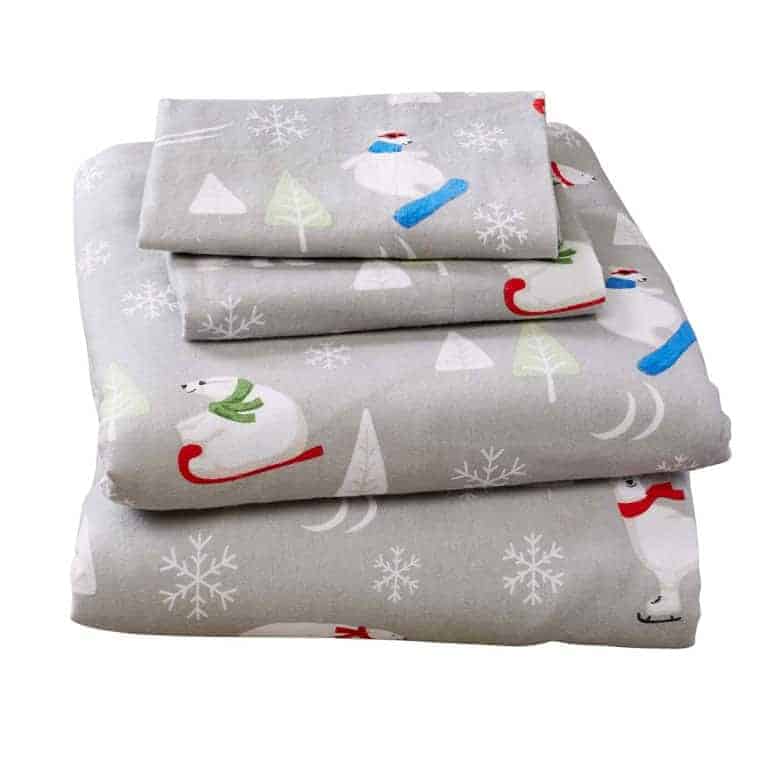 Are flannel sheets hot?
Maybe, for you, flannel sheets have a bad rep.
"They're just too hot," you might be telling yourself.
And yeah, you might not want to sleep under flannel sheets in Palm Springs in the middle of August.
Because there's no way around it: flannel sheets will be warmer than cotton sheets.
But the fact of the matter is, in addition to being warm, flannel sheets can also be very soft and breathable.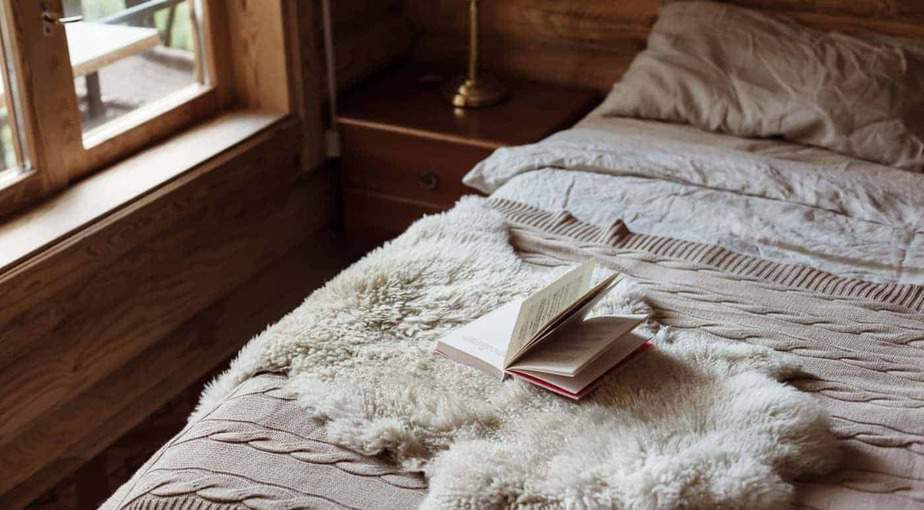 So more than anything else, this simple question about flannel sheets is probably first and foremost on your mind: "Will flannel sheets be too hot for me?"
Flannel sheets will keep you warm, no question. However, high quality flannel sheets will also wick away moisture, helping to prevent overheating while you sleep.
And while flannel is warmer than cotton, it allows your skin to breath much better than many man-made fabrics, like fleece. The reason is that the brushed surface of flannel helps prevent air and body heat from becoming trapped.
Here's a fun trick: If you have to sleep in flannel sheets during the warm summer months, put a flannel sheet between your top sheet and your comforter. The flannel will soften up your bed, without making you too hot!
So in summary, flannel sheets will keep you warm. But if they're good flannel sheets, they won't make you hot and sweaty.
What is the best weight for flannel sheets?
When it comes to picking a flannel sheet set, how heavy should your new set be? And how does weight affect your sheet's softness and durability?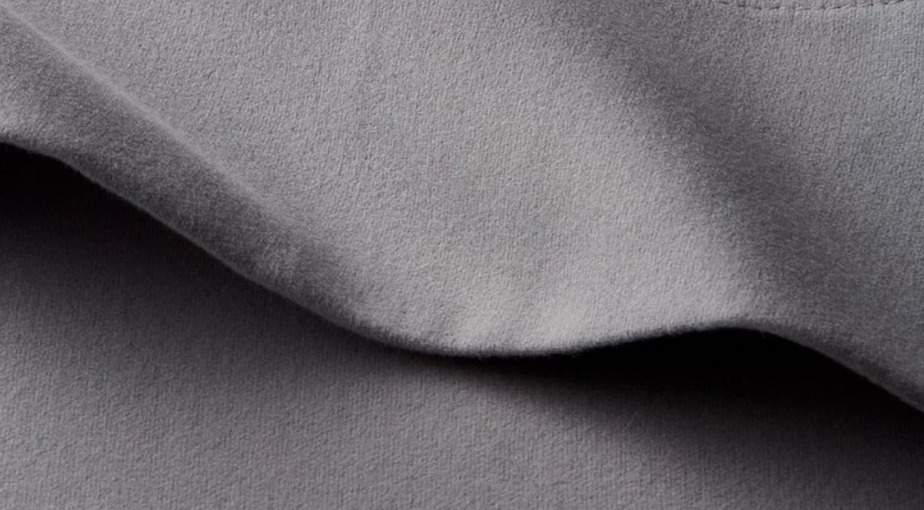 When it comes to flannel sheets, weight will be measured in either ounces or grams, or as we stated earlier, GSM (grams per square meter).
So to achieve optimal durability and warmth, look for sheets with a GSM of 170 or higher, or at least 5 ounces.
Here's a fun fact: By definition, flannel is loosely woven wool fabric that is not napped. Flannelette, on the other hand, is more or less lightweight, soft, and fuzzy cotton fabric.
In Europe, they still make a distinction between flannel and flannelette, but in America, most flannel isn't true flannel, it's flannelette.
You can get real flannel in the U.S., but it's a lot more expensive than what is commonly called flannel in America.
How do you keep flannel sheets from shedding?
In addition to being warmer than cotton sheets, there are some unique care considerations to be aware of before buying flannel sheets. Specifically, flannel is prone to something called "pilling" or "shedding."
Pilling is caused when flannel fabric rubs against itself during the wash cycle, and there's no way to completely eliminate pilling. But it can be reduced. Here's how:
Only wash flannel sheets in cold or warm water
Use a gentle detergent.
Add a cup of white vinegar and cold water
Add liquid fabric softener (see note below)
Dry flannel sheets on "Gentle"
Here's a helpful note: Using fabric softener with flannel sheets is a matter of controversy. Some say fabric softener leaves behind chemicals that stiffen fabric fibers, reducing softness over time, as well as increasing the appearance of pilled fibers. Try this at your own risk.
How do you keep flannel sheets soft?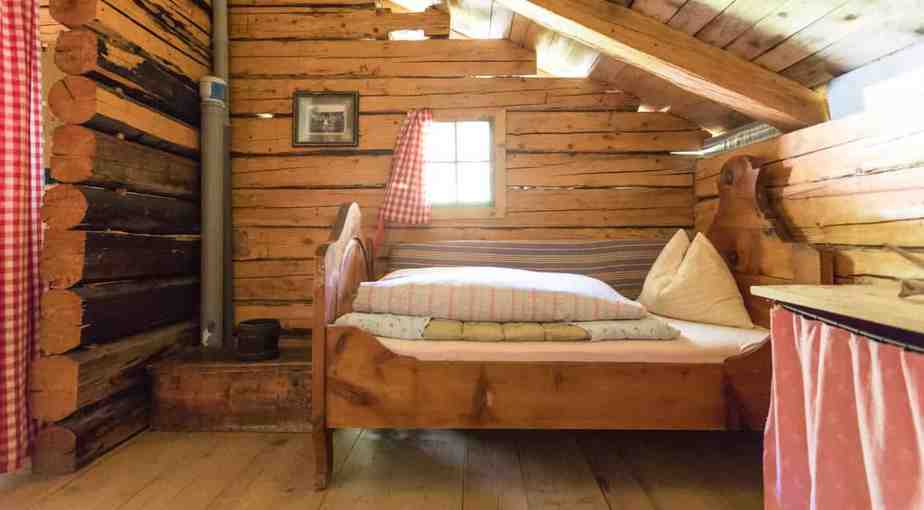 With use, flannel sheets can become pretty rough, losing their soft and comfy appeal. To prevent this from happening to your next set of flannel sheets, follow these simple guidelines.
The first time you wash your new set of flannel sheets, add one-half cup of white vinegar. This helps prevent pilling (roughness and bumpiness), and will also help preserve the color of the fabric.
Always wash flannel sheets in warm water, never hot. Hot water can shrink the material, causing it to be become less soft over time, while also promoting pilling.
Instead of using a softener, toss tennis balls into the dryer with your sheets. The movement of the tennis balls keeps the fabric from rubbing together, reducing fabric clumping which can lead to pilling.
More than anything, when it comes to flannel sheets, it's best to avoid the dryer all together and air-dry them instead. In addition, changing your sheets on a regular basis goes along way to keep the set soft and reduce wear and tear.
I think we covered everything. Sound good? If so, coming up next is RAVE Reviews' ranking of the 10 best flannel sheets.
Methodology
While formulating our ranking of the 10 best flannel sheets, RAVE Reviews first took a look at similar rankings from go-to, reputable sources from all over the internet. We also listened to bedding industry professionals, interior designers, and, of course, thousands of consumers just like you.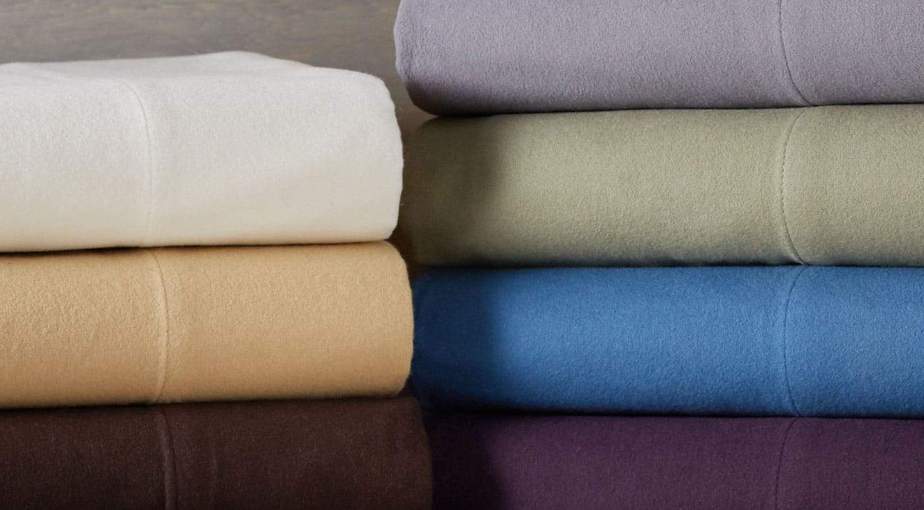 RAVE Reviews rated each flannel sheet set on the following features:
Like thread count and cotton sheets, GSM is the most common unit of measurement in the world of flannel sheets, indicating the weight of the sheets, as well as the softness and quality of the product.
Flannel sheets can cost a little or a lot, so we reviewed products across a variety of price points. We were especially interested in factors like GSM versus price, and price versus available color options.
At RAVE Reviews, we aim to give new brands in the game a leg up, since new brands are often about making a quality, sustainable product, sold at reasonable prices. And the world needs more brands like that!
In addition to the criteria listed above, we also ranked flannel sheets on these characteristics:
Ease of care
Average Customer Rating
Whether they can be used all year or just in the winter
Durability
Whether or not the product was available in solid colors, printed patterns, or both
Company warranty, shipping, and return and refund policies
Available sizes
With this process and criteria in place, we feel confident our round-up of the 10 best flannel sheets only includes the very best.
So let's not delay a minute longer. It's time to get shopping!
The Best Flannel Sheets
Related Rankings
To finish our crash course in all things flannel sheets, we decided to answer some FAQs. After reading this, you'll be more than ready to take good care of your brand new set of flannels.
How long do flannel sheets last?
Now that you've picked the best flannel sheets, you might want to know how long your investment will last. Here are some pointers to help you keep your new sheets nice and soft for the long haul.
Are they made from high-grade cotton?
Sheets made from low-grade cotton will wear out quicker because the shorter fibers in the fabric will just turn to lint in the dryer.
Drying your sheets on low or medium to help prevent the fabric from becoming brittle will also help prevent fiber breakage.
Chemicals in detergent can damage cotton fibers. Avoid brighteners, in particular.
In addition to these guidelines, body stubble and even the body weight of the sleeper can play a part in how long your flannel sheets will last. It also helps to change your sheets on the regular because it will help your sheets last longer, but also because not changing the sheets is just gross.
In short, a quality set of sheets should last you 6-8 years. Take extra good care of sheets and you could enjoy them for up to 12 years.
What is the difference between microfiber and flannel sheets?
"But wait, RAVE Reviews, what is this we're hearing about microfiber and microflannel sheets?"
Microfiber and microflannel have recently joined the world of cotton and flannel bed linen. Here's what you need to know…
Microfiber and microflannel are pretty similar
Both are synthetic material. Both will keep you soft and warm. And while both are lightweight, microfiber and microflannel can be a little more static-y in cool, dry conditions, as compared to traditional cotton or flannel.
And just like the real thing, microflannel feels more like flannel, and microfiber feels more like cotton.
But what exactly is microfiber and microflannel?
The synthetic fibers — typically nylon, polyester, or acrylic — that are used in microfiber fabric are much narrower than the fibers used in organic material.
This means a lot more threads can be packed into a much smaller area, making microfiber sheets extremely soft and flexible.
Microflannel, on the other hand, is always made from polyester. Like real flannel sheets, microflannel is as soft as real flannel, with the durable, low-maintenance quality of polyester.
Also, microflannel sheets, for example, resist pilling much better than real flannel sheets.
So, should you pick microflannel or real flannel sheets? The choice is up to you. But there are some ecological-impact considerations to mull through when choosing a product made from synthetic material instead of organic material.
For the purposes of ranking the 10 best flannel sheets, RAVE Reviews tried to stick to the real thing.
Which is warmer flannel or fleece?
Maybe you're here for one reason and one reason only: you're a cold sleeper, regardless of whether you're on a ski trip or just in your regular bedroom at home in the middle of July.
You need sheets that are going to keep you warm.
So should you pick flannel or fleece? Here's how to choose:
With a plain, smooth surface, fleece is a man-made fabric, generally made from polyester. To make fleece, threads are wrapped around each other, which produces a fabric that can be much thicker and stretchier than flannel.
Flannel, on the other hand, is made from cotton, and it is a loosely-woven brushed fabric, known for feeling lightweight and soft against the skin.
So if you're looking to stay super-duper warm, but waking up sweaty is not a concern, fleece may be right for you. If you're not so good at taking care of your linens, fleece might also be a good choice for you.
The synthetic materials, however, that go into the process of making fleece have increasingly become a problem for our oceans.
Flannel sheets are all-natural, without any harsh chemicals. They'll also keep you warm, but their breathability will help prevent waking up sweaty. Flannel sheets do, however, require a little extra work to take care of.
What are the best flannel sheets?
To answer this question, RAVE Reviews first picked an undisputed champion, the best overall flannel sheets in our ranking, and that prize goes to the Pinzon Signature Flannel Sheet Set.
Pinzon's 190 gram sheets earned the top spot with a combination of velvety softness, as well as breathability. Best of all, the sheets are available in a lot of different color options, and getting into a set won't won't cost you a fortune!
If supporting a new brand is a priority for you, RAVE Reviews recommends checking out the 100% Cotton Flannel Sheet Set from eLuxury. Available in 6 different colors, these sheets vary in their GSM depending on their size. But what remains consistent in eLuxury's product is warmth, softness, and breathability.
For those decorating a bedroom on the cheap, or maybe looking for a fresh set of sheets for a kid's bedroom, Home Designs Cotton Flannel Set could be for you, mainly because these sheets come in all sorts of fun colors and designs. But in addition to that, they're lightweight, warm, and won't break the bank.
RAVE Recommends
Now that you have the perfect flannel sheets, check out these 5 great products to help you complete your bedroom decor!