Cotton bed sheets should be soft without compromising durability and while retaining their form, elasticity, and softness through multiple wash cycles.
Our pick for best cotton bed sheets are the Mayfair Cotton Sheets, made from 100% Egyptian cotton. Since it's handpicked, Egyptian cotton is stronger and softer than regular cotton, resulting in a superior quality product.
Sleep is essential, and to get a good, uninterrupted night's sleep, you need to be comfortable. When it comes to comfort in the bedroom, cotton is often regarded as the best choice for bed sheets. It's naturally hypoallergenic, incredibly soft, and when you buy the right cotton sheets, they can even improve with each wash cycle.
But unlike a computer or a top of the range smartphone, bed sheets are relatively straightforward items, so picking the best bed sheets can be a difficult task. Fortunately, that's where our ranking comes in: We already scoured the Internet for the top 10 best cotton sheets.  
We compiled the top bed sheets chosen by real customers like you and whittled that list down to just 10. These products have seen thousands of hours' worth of sleep, so it is hard to argue with that data. Without further ado, here are our top picks for the best cotton sheets.
The Cotton Sheets We RAVE About
For the best quality bed sheets to protect your mattress, we've got it covered.
Choosing your thread type
We're here to tell you how to find the best cotton bed sheets, but we won't ignore synthetic fabrics entirely. You need to know the different fabric options available and the rough differences between each one. For example, when it comes to cotton bed sheets, you'll usually see three main types being discussed.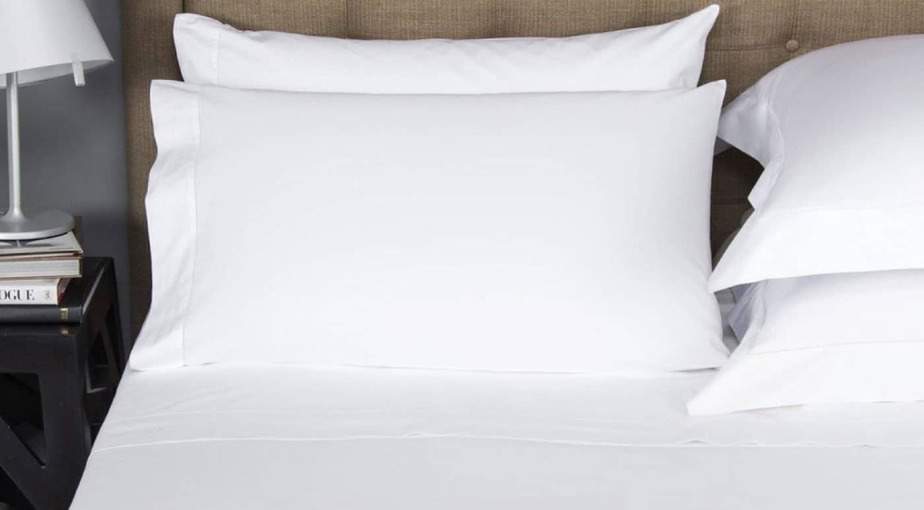 Firstly you've got regular old cotton, which is the most inexpensive type around. This type of cotton traditionally comes all the way from China and India, and is typically harvested by machines. Officially, it's known as "upland cotton" and accounts for the vast majority of mass market cotton products.
There's also Egyptian cotton, which as the name suggests, is grown and harvested in Egypt. It's classified as an extra long staple (ELS) variety, meaning that it has longer, more supple fibers. Another ELS cotton is pima cotton, often grown in the hotter states of the U.S.
And then there's Peruvian cotton, grown in Peru, which is the third ELS variety. Polyester is an inexpensive alternative, and while its texture has improved over the years, it's not for everyone. Finally, there are materials like bamboo and silk. It all comes down to personal preference.
Importance of thread count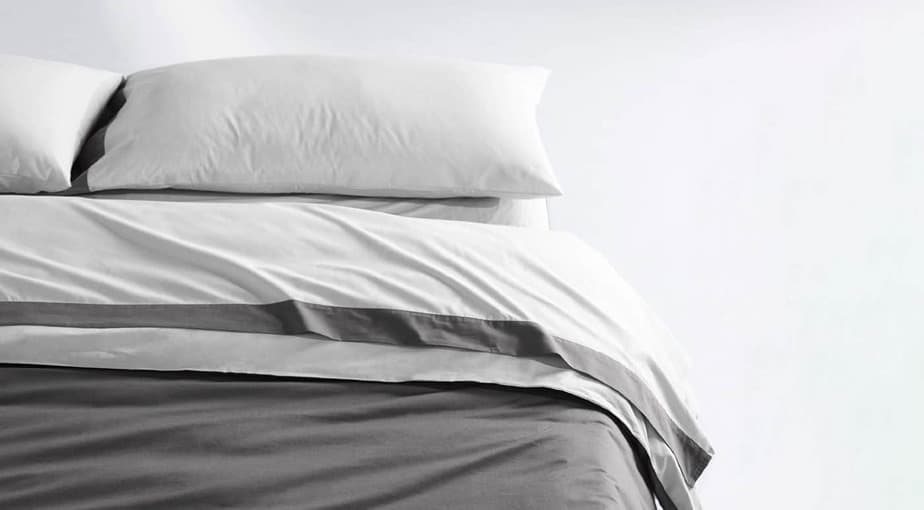 When we talk about the thread count of sheets, we mean the number of threads per square inch of fabric. Higher numbers normally correlate with higher quality, durability, and thus comfort. Lower numbers can be associated with a higher risk of lint in the wash.
Ideally, you want sheets that are constructed from 100% cotton, with thread counts of 250 or higher. These sheets are usually softer and more luxurious than those with a lower count, though it's not a catch-all rule. Unfortunately if you're buying such sheets, you'll usually pay more, but it's worth the quality.
Different blends of cotton
As you'll see from the products we recommend from our research, there are different kinds of cotton blends. One type, percale, can be a blend of half cotton, half polyester, or up to 100% cotton entirely. With a minimum thread count of 200, these sheets have a tight weave.
Then there's sateen, which closely resembles silk and has a luxurious sheen that adds elegance to any room. Unfortunately, it comes at a cost. This material is less durable than other types of cotton, however it results in a very soft sheet that's good for cooler climates.
Finally, there's jersey, which is great in the warmer months due to its breathability. It hugs mattresses well due to its inherent elasticity, so your sheets won't slip off easily. That said, we haven't recommended any jersey bed sheets in our top 10 ranking this time.
Softening your sheets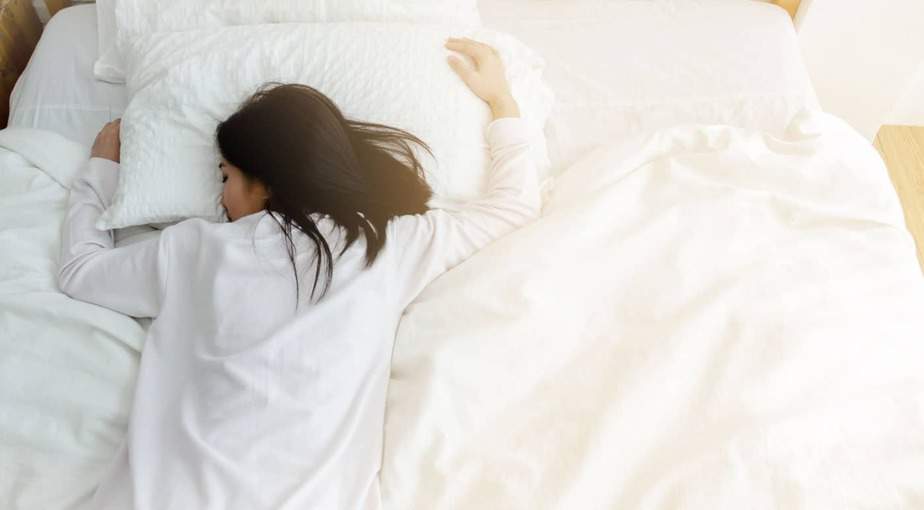 When you pick up a set of new bed sheets, they haven't achieved their full softness yet. As part of the manufacturing process, many brands add chemicals that can affect softness out of the bag. Thankfully, you can enjoy soft sheets right from the outset with a little time and effort.
Run your new sheets through the washing machine with a cup of baking soda on a warm cycle with no detergent, which could lock in chemicals instead. Rewash the sheets on a cold cycle with a cup of vinegar and then dry them naturally in the sun.
Methodology
Our research looks at existing rankings, authority websites, and real customer feedback from sources such as Amazon. We collated a long list of anywhere up to 100 items from the most commonly raved about products. Then, we cross-referenced the results to see which ones were mentioned most frequently by experts, critics, and customers like you.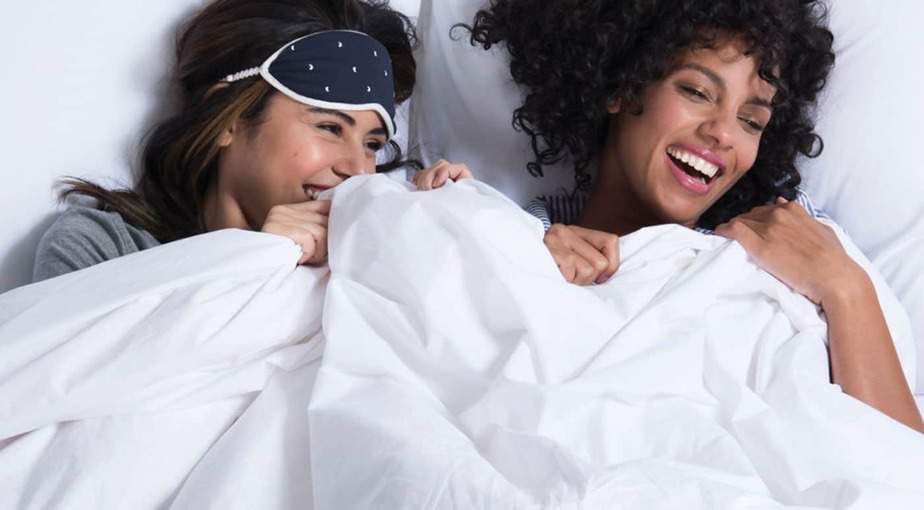 Once we identified our short list, we looked at another set of criteria that we created as product experts. These criteria vary depending on the type of product and ultimately help to further narrow down that short list. When determining the top 10 bed sheet sets, we looked at the following custom criteria of our own:
Shrinkage:

Whether customers say the sheets are likely to shrink in the wash.

Color fading

: Whether the colors tend to run or fade when washed.

Softness

: Is the material soft and smooth, or does it itch and scratch?

Price:

As a basic household product, there shouldn't be an unreasonable variation.

What's included

: Some bed sheet sets provide more "pieces" than others.

Fit

: Whether the pockets are deep or shallow, and the hem elasticized or not.
The Best Cotton Sheets
Are cotton sheets better than polyester and microfiber?
Many of the arguments around which material is best come down to personal preference and how you decorate your home. Aesthetically, cotton is usually the better, more natural choice, plus many people attest to the unmatched comfort against your skin. However, you'll typically pay a premium for cotton sheets, particularly if you're shopping for organic cotton.
Cotton sheets are known for being naturally more breathable, however they also absorb moisture more readily than polyester and microfiber. On the other hand, some microfiber and polyester sheets are adept at wicking away sweat so you won't wake up drenched. Also, modern stitching methods are improving the cooling properties of these other two man-made materials.
Man-made fabrics have come a long way from their itchy and uncomfortable reputation from the last few decades. In many ways, the gap between cotton and other synthetic materials is beginning to close. Ultimately, what is a drawback for one person might be attractive to other sleepers.
Do cotton sheets keep you cool?
While you sleep, your body continues the constant process of thermoregulation, maintaining a safe and stable internal temperature. But this process can be disrupted by any number of factors, including illness, chronic conditions, and bed sheets that are too warm. So it makes sense to get cooling sheets to help regulate your temperature while you sleep.
Some sheets are designed to wick away sweat, keeping your body from becoming moist and clammy. But the best approach is prevention, using cooling sheets that stop you from sweating in the first place. One of the best materials to promote breathability in your bed sheets is cotton.
The thread count varies across different bed sheet sets, but this number is important in keeping cool. A lower number means thinner sheets and more breathability on those warm, sticky evenings. But this number also relates to durability, so balance your need for comfort against a desire for sheets that will last.
Do cotton sheets soften over time?
The softness of your cotton bed sheets depends on the type of cotton from which they're made. For example, in addition to regular cotton, you can get 100% organic cotton, Egyptian cotton, pima cotton and more. Pima cotton, which is silky smooth and grown in only a few regions worldwide, gets softer with each wash cycle.
Speaking of which, it is essential to wash your new cotton sheets before using them. Certain chemicals are often used to treat sheets before or during the manufacturing process, potentially reducing softness. Before fitting new sheets to your mattress, there are a few boxes you should check to fully appreciate their softness.
If you purchase high quality sheets like any of the ones in our ranking, they'll grow softer over time. It can also help if you select sheets with a high thread count, which tend to be softer than lower thread count sheets. And of course, higher thread counts mean a more durable bed sheet that will survive a higher number of washes.
How do I wash cotton sheets?
There's a recommended way to wash your cotton sheets for the first time. Using baking soda on a warm wash cycle without detergent helps to remove those chemicals we mentioned. And, you should follow this cycle up with a cold wash, using a cup of white vinegar instead of detergent.
When you're finished, be sure to hang the bed sheets out in the sun to dry completely. Compared to running them through the dryer, hanging them to dry the first time should result in a much softer feel. Finally, wash them once more using a regular cycle and your usual detergent before putting them in the dryer.
From here on out, you're free to follow the manufacturer advice on how best to wash your sheets. Just remember not to overload your washing machine, as cotton sheets need plenty of space to move around. Be sure to wash darker colors on a cold cycle to prevent the color from fading for longer.
What are the best cotton sheets?
That question really depends upon what kind of sheets you want. The best cotton sheets for somebody who loves percale won't necessarily be the best kind for a fan of sateen. So, after collating the top 10 cotton sheets, we selected three that stand out the most.
For the best cotton sheets, look to the Mayfair brand. We picked the best, but all their options are excellent. Our winner for the best overall cotton sheets are the Mayfair Linen 100% Egyptian Cotton Sheets. With 100% long staple Egyptian cotton, you're guaranteed softness that improves with each wash.
If you're a hot sleeper or live in a warm climate, the Casper Weightless Cotton Sheets might be for you. They are truly weightless, and many consumers attest to their ability to keep you cool at night. No wonder they easily picked up our accolade of best cooling cotton sheets.  
Finally, we also identified the best new brand cotton sheets, which are the Parachute Sateen Sheets. Sateen isn't for everyone, but it provides warmth and is resistant to wrinkles. What's more, you'll be supporting a quality brand that has just begun to extend into the industry.
RAVE Recommends
High quality, comfortable sheets that maintain your perfect body temperature are conducive to good sleep, and everybody knows how important sleep is. Here are some other top recommended products that can ease you into — or comfortably out of — restorative rest.