Cotton bed sheets should be soft without compromising durability and while retaining their form, elasticity, and softness through multiple wash cycles.
Our pick for best cotton bed sheets are the Mayfair Cotton Sheets, made from 100% Egyptian cotton. Since it's handpicked, Egyptian cotton is stronger and softer than regular cotton, resulting in a superior quality product.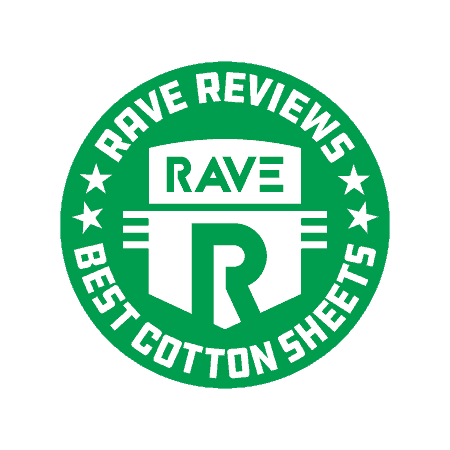 Sleep is essential, and to get a good, uninterrupted night's sleep, you need to be comfortable. When it comes to comfort in the bedroom, cotton is often regarded as the best choice for bed sheets. It's naturally hypoallergenic, incredibly soft, and when you buy the right cotton sheets, they can even improve with each wash cycle.
But unlike a computer or a top of the range smartphone, bed sheets are relatively straightforward items, so picking the best bed sheets can be a difficult task. Fortunately, that's where our ranking comes in: We already scoured the Internet for the top 10 best cotton sheets.  
We compiled the top bed sheets chosen by real customers like you and whittled that list down to just 10. These products have seen thousands of hours' worth of sleep, so it is hard to argue with that data. Without further ado, here are our top picks for the best cotton sheets.
The Cotton Sheets We RAVE About
For the best quality bed sheets to protect your mattress, we've got it covered.
Mayfair's sheets come in a variety of thread counts, but they all have one thing in common: 100% Egyptian cotton ensures unrivaled softness and durability.
Read Full Review
Parachute sheets are proof that new brands can still compete with the big boys in the bedding industry.
Read Full Review
With three distinct variations in sheet type, you can always find a season-appropriate bed sheet from the Casper range, which includes sheets that'll keep you cool in the stifling summer months.
Read Full Review
Choosing your thread type
We're here to tell you how to find the best cotton bed sheets, but we won't ignore synthetic fabrics entirely. You need to know the different fabric options available and the rough differences between each one. For example, when it comes to cotton bed sheets, you'll usually see three main types being discussed.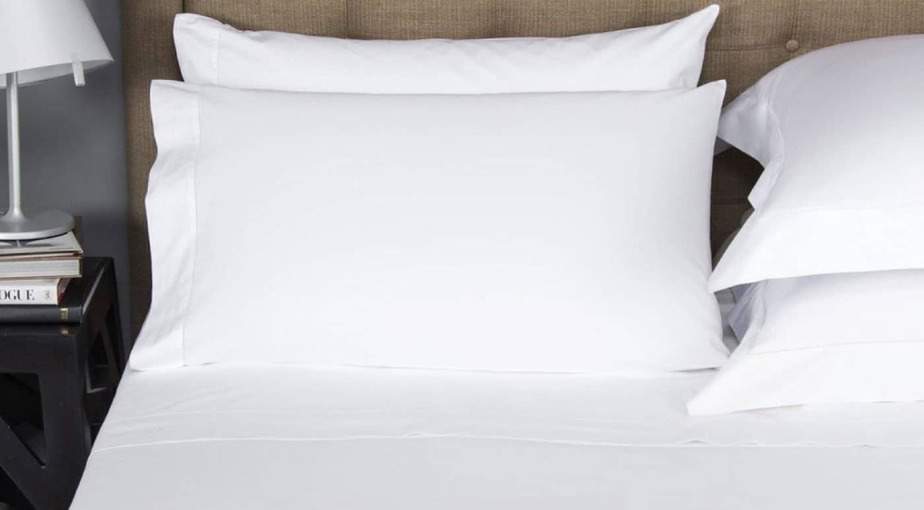 Firstly you've got regular old cotton, which is the most inexpensive type around. This type of cotton traditionally comes all the way from China and India, and is typically harvested by machines. Officially, it's known as "upland cotton" and accounts for the vast majority of mass market cotton products.
There's also Egyptian cotton, which as the name suggests, is grown and harvested in Egypt. It's classified as an extra long staple (ELS) variety, meaning that it has longer, more supple fibers. Another ELS cotton is pima cotton, often grown in the hotter states of the U.S.
And then there's Peruvian cotton, grown in Peru, which is the third ELS variety. Polyester is an inexpensive alternative, and while its texture has improved over the years, it's not for everyone. Finally, there are materials like bamboo and silk. It all comes down to personal preference.
Importance of thread count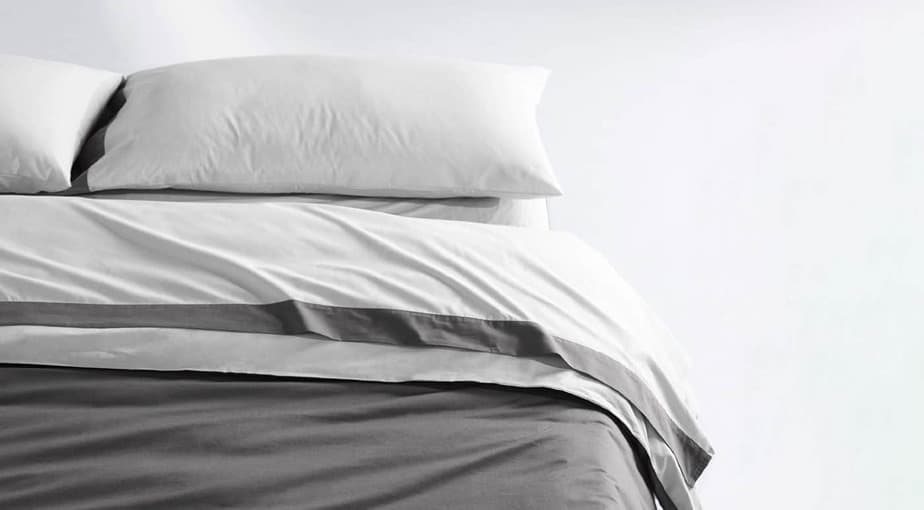 When we talk about the thread count of sheets, we mean the number of threads per square inch of fabric. Higher numbers normally correlate with higher quality, durability, and thus comfort. Lower numbers can be associated with a higher risk of lint in the wash.
Ideally, you want sheets that are constructed from 100% cotton, with thread counts of 250 or higher. These sheets are usually softer and more luxurious than those with a lower count, though it's not a catch-all rule. Unfortunately if you're buying such sheets, you'll usually pay more, but it's worth the quality.
Different blends of cotton
As you'll see from the products we recommend from our research, there are different kinds of cotton blends. One type, percale, can be a blend of half cotton, half polyester, or up to 100% cotton entirely. With a minimum thread count of 200, these sheets have a tight weave.
Then there's sateen, which closely resembles silk and has a luxurious sheen that adds elegance to any room. Unfortunately, it comes at a cost. This material is less durable than other types of cotton, however it results in a very soft sheet that's good for cooler climates.
Finally, there's jersey, which is great in the warmer months due to its breathability. It hugs mattresses well due to its inherent elasticity, so your sheets won't slip off easily. That said, we haven't recommended any jersey bed sheets in our top 10 ranking this time.
Softening your sheets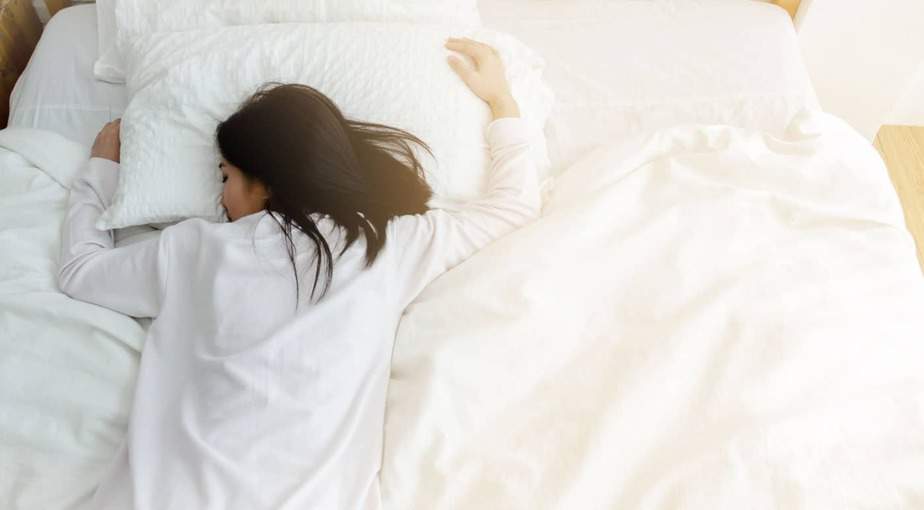 When you pick up a set of new bed sheets, they haven't achieved their full softness yet. As part of the manufacturing process, many brands add chemicals that can affect softness out of the bag. Thankfully, you can enjoy soft sheets right from the outset with a little time and effort.
Run your new sheets through the washing machine with a cup of baking soda on a warm cycle with no detergent, which could lock in chemicals instead. Rewash the sheets on a cold cycle with a cup of vinegar and then dry them naturally in the sun.
Methodology
Our research looks at existing rankings, authority websites, and real customer feedback from sources such as Amazon. We collated a long list of anywhere up to 100 items from the most commonly raved about products. Then, we cross-referenced the results to see which ones were mentioned most frequently by experts, critics, and customers like you.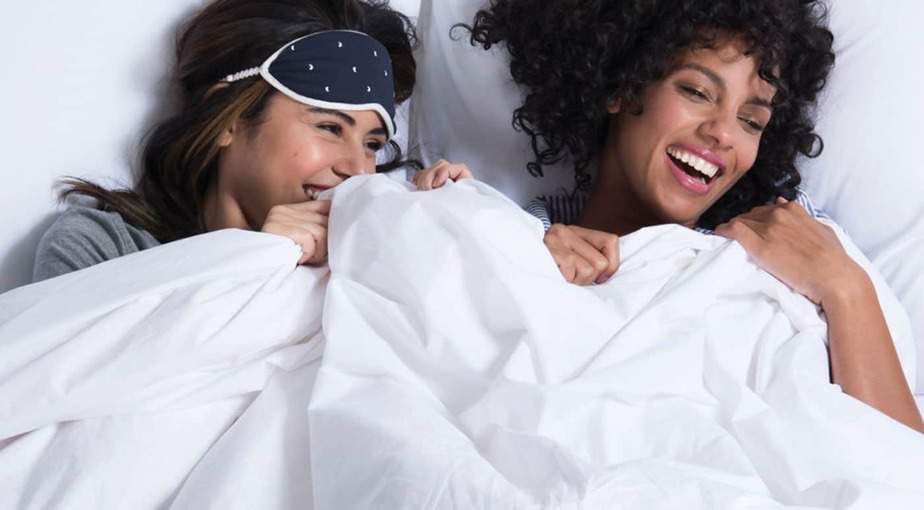 Once we identified our short list, we looked at another set of criteria that we created as product experts. These criteria vary depending on the type of product and ultimately help to further narrow down that short list. When determining the top 10 bed sheet sets, we looked at the following custom criteria of our own:
Shrinkage:

Whether customers say the sheets are likely to shrink in the wash.

Color fading

: Whether the colors tend to run or fade when washed.

Softness

: Is the material soft and smooth, or does it itch and scratch?

Price:

As a basic household product, there shouldn't be an unreasonable variation.

What's included

: Some bed sheet sets provide more "pieces" than others.

Fit

: Whether the pockets are deep or shallow, and the hem elasticized or not.
The Best Cotton Sheets
Mayfair Linen 100% Egyptian Cotton Sheets

Price: $67.99

Thread count: 800

Number of color options: 18

When we collated our list of the best cotton bed sheets, there is one product that was name dropped multiple times. The Mayfair company produces bed sheets that are touted as the best in class across multiple sources. And, from reviewing both authority websites and real consumer feedback, it's easy to see why.

Aside from the high quality, there is a lot to like about these sheets, and we struggled to find negative reviews mentioning unreasonable wear. Mayfair offers some of the broadest ranges of colors that we've seen, with nearly 20 options for some sheets. And, real customers often report that these colors persist through multiple wash cycles without fading.

That's good news considering it will take you several washes to achieve the full softness of these sheets. In fact, the only other negatives we could find mostly relate to the process of washing your new sheets: They produce a lot of lint when washed and aren't immune to wrinkling, though hanging them when drying can reduce wrinkles.

Pros

Broad range of colors

Deep pockets

Fade-resistant color

Cons

Wash to fully soften

Wrinkle after washing

Produce lint after washing

Brooklinen Luxe Core Cotton Sheets

Price: $149

Thread count: 480

Number of color options: 6

We can all agree that putting fresh sheets on your bed is one of the most annoying chores ever invented. Thankfully, these Brooklinen sheets provide labeled indicators on the short and long sides of the bedding so you won't struggle. And, if you are an environmentally conscious shopper, you will love that these sheets come in entirely recyclable packaging.

Some sheets on this list range up to a thread count of 800, whereas the Brooklinen sheets have a 480 thread count. They provide middle of the road warmth and breathability, making them ideal for spring, summer, and fall. It's worth mentioning that where we saw instances of consumers needing to contact customer service, the consensus was pretty positive overall.

Unlike the Mayfair Linen sheets, the range of colors available from Booklinen is limited. What's more, although these sheets aren't quite at the top of our list, they often tend to be pricier than Mayfair. Though it's not really a negative, many reviewers say that to fully appreciate these sheets, you need the full bedding set.

Pros

Eco-friendly packaging

Labeled sides

Great customer service

Cons

Limited range of colors

Fairly expensive

Requires bed set to appreciate

Casper Sleep Soft and Durable Supima Cotton Sheet

Price: $89.99

Thread count: 400

Number of color options: 5

Casper isn't a brand new company, but their foray into bedding is still reasonably fresh in our minds. They bring experience in the industry as a mattress manufacturer, which explains their sheets' well executed design. Aside from being soft and comfortable, they feature rubberized elastic, forming a tight grip around your mattress.

With these Casper sheets, you can get your hands on three different variations that are specialized for different purposes. The Cool Supima line is highly breathable, making it perfect for temperature fluctuations all year round. The Airy Linen is a lightweight option for people who overheat easily, while the Weightless Cotton options are basic and resistant to wrinkles.

That said, some sleepers find that the sheets are often so smooth and crisp that they rustle when rubbed. The noise can be an issue for you if you're a super light snoozer, but many reviewers state that it's no bother. What you may experience is a lack of stock: Some lines are new to the market and more difficult to source.

Pros

Distinct variations

Rubberized elastic grips

New brand

Cons

May be too light in winter

Material can be noisy

May be out of stock

L.L. Bean 280-Thread-Count Pima Percale Sheets

Price: $95

Thread count: 280

Number of color options: 8

These sheets from L.L. Bean have been around for years and are still widely praised. The pima cotton is 100% Oeko-Tex certified, meaning that it meets worldwide consistency testing for fabrics. And, the relatively low thread count is a favorite among those sleeping in warmer, stuffier climates.

Though they only come in eight colors — half the amount of the Mayfair Linen sheets — all eight are still available. The color options are all neutral, so it is easy to find something that suits your room's color scheme. That said, they aren't always the easiest sheets to source, so you may have to purchase them directly from the brand's website.

As we've mentioned, they're super lightweight and cool, so if you want something for fall and winter, look elsewhere. Alternatively, supplement these sheets with a throw in the cooler months. Just be wary that to some people, pima cotton can feel rougher than other types of cotton.

Pros

Oeko-Tex certified cotton

Have been around for years

Eight neutral colors

Cons

Can be difficult to source

Not for cold climates

May feel rough to some

Pinzon 190-Gram Heavyweight Velvet Flannel Sheets

Price: $66.99

Thread count: 200

Number of color options: 11

This brand is owned by Amazon, so we're automatically reassured about customer service, reliability, and quality. We review, test, and recommend other brands from Amazon such as Amazon Basics on a regular basis. Although some reviews mention inconsistency, you know these sheets come from a brand with reliable customer service.  

You can pick up the Pinzon sheets in over 10 colors, which include some funky floral designs. These flannel sheets are ideal for sleepers who tend to get cold, or for chillier fall and winter nights. However, some reviewers also point out that these sheets are unsuitable for hot summer months, though it comes down to personal preference.

Some consumers point out that this heavyweight design comes at a cost, mentioning heavy lint accumulation after washing. Additionally, others raise issues with sizing, but some reviewers attribute this problem to shrinkage in the wash. Washing your sheets at a low temperature can help to minimize these risks.

Pros

Quality and reliable brand

Heavy weight provides warmth

Varied colors and patterns

Cons

Inconsistent quality   

Problematic sizing for some

Some pilling

Parachute Sateen Sheets Set

Parachute sheets come from a new brand in the industry, with more than one type of weave available. Whereas the percale variant is lighter and more breathable, sateen sheets are better suited for keeping you toasty warm. Sateen sheets are silkier and therefore much more resistant to wrinkles, though the sheen diminishes over time with washing.

The pillowcase opening placement is uncommon, located straight down the middle of the back. Though some may dislike this design choice, we prefer it. No more fighting with an opening on the edges! Sateen can be noisy when you rub against it, though not noisy enough to wake you.

Unfortunately, new brands can be difficult to source, which is the case here: They're not currently on Amazon. But you can order directly from the manufacturer and certain online sites, so you can still support this quality fledgling brand. It's not every day that a new company's items make it into a ranking of top products.

Pros

Pillowcase opens down middle

Wrinkle resistant

Provides great warmth

Cons

Noisy  

Sheen diminishes over time

New brand sourcing issues

Boll & Branch Solid Hemmed Cotton Sheets

Price: $200 - 295

Number of color options: 5

Made from 100% organic cotton and using non-toxic dyes, these sheets are perfect if you have sensitive skin. However, using organic materials entirely means a steeper price tag than synthetic products. As far as budgeting goes, sheets by Boll & Branch are some of the most expensive sheets available.

Unlike other brands that offer both sateen and percale varieties, these sheets only come in sateen. As we've touched on with other products, sateen can be noisy. Otherwise, they are silky and luxurious, and the patterned hem adds another touch of elegance.

This set includes both sheets and pillowcases, all wrapped up in a presentation box with a ribbon. Some customers do report that certain sizes of pillows don't completely fill the cases, resulting in the colored hem being hidden when the bed is made.

Pros

100% organic non-toxic dyes

Presentation box

Hem comes in many colors

Cons

Expensive

No percale option

Pillowcases may be too large

Thread Spread Egyptian Cotton Sheet Set

Price: $89.99

Thread count: 1000

Number of color options: 20

Egyptian cotton uses long staple fibers that provide greater strength than some other materials and other variants of cotton. With a 1,000 thread count, these Thread Spread sheets are some of the toughest we included in this ranking. They're tightly woven and resistant to snags from jewelry, nails, or other sharp objects.

But in the event they do snag or tear, Thread Spread provides a whopping five-year warranty on these sheets. Reviewers also claim they're resistant to shrinking and fading. All this durability comes at a cost however, and many reviewers point out that they're not the softest sheets you can find.

Speaking of softness, it will take a few wash cycles for these sheets to reach their full softness potential. Just be sure to keep the water temperature cool to avoid color loss and shrinking. The only other negative worth mentioning is that some customers found the pillowcases to be too small.

Pros

No shrinking or color fading

Resistant to snagging

Five-year warranty

Cons

Strong but not very soft

Pillowcases can be small

Take several washes to soften

Mellanni Cotton Bed Sheets

These 450 thread count sheets wouldn't look out of place in an upscale hotel, thanks to their patterned design. Made from 100% Egyptian cotton, they're durable and resilient through multiple washes, whilst offering the utmost softness. What's more, whereas most sheet sets provide just two pillow cases, this set gives you four.

These sheets are pricey compared to other products, perhaps because of those extra pillow cases. What's more, there are only four color options, so some rooms may be more difficult to color match. There are limited complaints regarding shrinking in the wash, but you should be safe on low temperature wash cycles.

It's worth mentioning that some reviewers find the pockets of these sheets to be too shallow for their mattress. However, an almost equal number say they worked well with very thick mattresses. Take it with a pinch of salt and check the returns policy if you have a thick mattress, just in case.

Pros

Durable even after washing

Four pillowcases

Patterned design

Cons

Lacking in color variety

Some shrinkage

Shallow pockets

Pinzon 400 Thread Count Sheets

Price: $69.99

Thread count: 400

Number of color options: 5

The Pinzon 400 sheets, another set produced by Amazon, are a little different from your average plain white sheet. They feature a styled pleating around the hem, which adds a little pizzazz to your guest room. While customers rave about the softness and resilience of these sheets, the pleating can be a pain.

A lower thread count often means better breathability, but customers report that these sheets tend to trap in heat, partly because of the pleated design increasing the overall thickness. Some customers also say this pleating results in more wrinkles around the edges.

Watch out for variation in colors, since some reviewers point out that their sheets arrived in a different color than expected. Otherwise, these sheets are a solid, attractive, and comfortable option, but they can wrinkle and lead to overheating.  

Pros

Pleated hem design

No shrinkage after washing  

Softness

Cons

Tend to trap heat

Easily wrinkled

Color inconsistencies
Are cotton sheets better than polyester and microfiber?
Many of the arguments around which material is best come down to personal preference and how you decorate your home. Aesthetically, cotton is usually the better, more natural choice, plus many people attest to the unmatched comfort against your skin. However, you'll typically pay a premium for cotton sheets, particularly if you're shopping for organic cotton.
Cotton sheets are known for being naturally more breathable, however they also absorb moisture more readily than polyester and microfiber. On the other hand, some microfiber and polyester sheets are adept at wicking away sweat so you won't wake up drenched. Also, modern stitching methods are improving the cooling properties of these other two man-made materials.
Man-made fabrics have come a long way from their itchy and uncomfortable reputation from the last few decades. In many ways, the gap between cotton and other synthetic materials is beginning to close. Ultimately, what is a drawback for one person might be attractive to other sleepers.
Do cotton sheets keep you cool?
While you sleep, your body continues the constant process of thermoregulation, maintaining a safe and stable internal temperature. But this process can be disrupted by any number of factors, including illness, chronic conditions, and bed sheets that are too warm. So it makes sense to get cooling sheets to help regulate your temperature while you sleep.
Some sheets are designed to wick away sweat, keeping your body from becoming moist and clammy. But the best approach is prevention, using cooling sheets that stop you from sweating in the first place. One of the best materials to promote breathability in your bed sheets is cotton.
The thread count varies across different bed sheet sets, but this number is important in keeping cool. A lower number means thinner sheets and more breathability on those warm, sticky evenings. But this number also relates to durability, so balance your need for comfort against a desire for sheets that will last.
Do cotton sheets soften over time?
The softness of your cotton bed sheets depends on the type of cotton from which they're made. For example, in addition to regular cotton, you can get 100% organic cotton, Egyptian cotton, pima cotton and more. Pima cotton, which is silky smooth and grown in only a few regions worldwide, gets softer with each wash cycle.
Speaking of which, it is essential to wash your new cotton sheets before using them. Certain chemicals are often used to treat sheets before or during the manufacturing process, potentially reducing softness. Before fitting new sheets to your mattress, there are a few boxes you should check to fully appreciate their softness.
If you purchase high quality sheets like any of the ones in our ranking, they'll grow softer over time. It can also help if you select sheets with a high thread count, which tend to be softer than lower thread count sheets. And of course, higher thread counts mean a more durable bed sheet that will survive a higher number of washes.
How do I wash cotton sheets?
There's a recommended way to wash your cotton sheets for the first time. Using baking soda on a warm wash cycle without detergent helps to remove those chemicals we mentioned. And, you should follow this cycle up with a cold wash, using a cup of white vinegar instead of detergent.
When you're finished, be sure to hang the bed sheets out in the sun to dry completely. Compared to running them through the dryer, hanging them to dry the first time should result in a much softer feel. Finally, wash them once more using a regular cycle and your usual detergent before putting them in the dryer.
From here on out, you're free to follow the manufacturer advice on how best to wash your sheets. Just remember not to overload your washing machine, as cotton sheets need plenty of space to move around. Be sure to wash darker colors on a cold cycle to prevent the color from fading for longer.
What are the best cotton sheets?
That question really depends upon what kind of sheets you want. The best cotton sheets for somebody who loves percale won't necessarily be the best kind for a fan of sateen. So, after collating the top 10 cotton sheets, we selected three that stand out the most.
For the best cotton sheets, look to the Mayfair brand. We picked the best, but all their options are excellent. Our winner for the best overall cotton sheets are the Mayfair Linen 100% Egyptian Cotton Sheets. With 100% long staple Egyptian cotton, you're guaranteed softness that improves with each wash.
If you're a hot sleeper or live in a warm climate, the Casper Weightless Cotton Sheets might be for you. They are truly weightless, and many consumers attest to their ability to keep you cool at night. No wonder they easily picked up our accolade of best cooling cotton sheets.  
Finally, we also identified the best new brand cotton sheets, which are the Parachute Sateen Sheets. Sateen isn't for everyone, but it provides warmth and is resistant to wrinkles. What's more, you'll be supporting a quality brand that has just begun to extend into the industry.
RAVE Recommends
High quality, comfortable sheets that maintain your perfect body temperature are conducive to good sleep, and everybody knows how important sleep is. Here are some other top recommended products that can ease you into — or comfortably out of — restorative rest.