If you're looking for that perfect nexus between affordability and quality, we've got just the ticket — the Hamilton Beach Power Elite Blender 58148.
You luck out on not only its roomy volume (40oz.) and overall oomph (700 watts), but also the insanely affordable price of $35. But that's just the start! We've got 9 more of the best blenders that will all cost you less than $100.  
Stocking a kitchen is crazy expensive. Seriously, when it all adds up, you can easily end up spending a couple grand on appliances, dishware, cutlery, glasses . . . the whole works. It can be overwhelming, to say the least.
But having a fully stocked kitchen is also the symbolic "final frontier" of securing your hard-earned place as an adult. Trust us, your mom will be so proud. It means you're no longer going to eat off of paper plates (or frisbees) or rely on frozen meals for breakfast, lunch, and dinner. It means you're going to buy adult things like measuring cups and dishrags.
It means you're going to buy a blender. Gasp. Don't panic! Having a blender in your kitchen is one of the best appliance purchases you'll make in your fledgling adulthood. A good blender does the work of 5 appliances for the price of one — chop, blend, mix, puree, and grind. A great blender does all that without costing you an arm and a leg. You've come to the right place, my friend.
The Cheap Blenders We RAVE About
Let's start with the best of the best — not just in affordability, but in power and volume. Take a look at our winner's box:
It doesn't get better than this. The Hamilton Beach Power Elite Blender 58148 costs less than $35, but it brings you some of the best features out there. For starters, it can do almost anything you want — it includes 12 unique blending options. The Hamilton Beach blender is also the perfect size for countertop use and cupboard storage.
Read Full Review
Shop the Hamilton Beach Power Elite 58148
Are you searching for a blender with a little more pep in its step? The Eufy MiracleBlend D1 powers up at a maximum blending speed of 1200 watts. It has a blade that spins over 50% faster than its competitors. If you're anticipating being a host in the near future, this blender holds up to 50oz. — drinks for everyone!
Read Full Review
Shop the Eufy MiracleBlend D1
The classic blender look can be found in the KitchenAid 5-Speed Diamond Blender. This one wins out for its overall capacity of 60oz. That means you can make drinks (alcoholic or otherwise) for everyone in one go! Even more, you get to customize the look with over 20 color options. And it costs just $90.
Read Full Review
Shop the KitchenAid 5-Speed Diamond Blender
So you're in the market for a blender . . . but you don't want to put a huge dent in your bank account. Great! That is 1) a completely reasonable request and 2) a completely doable task.
Sometimes limiting your options to a fixed price point can be a super helpful filter in finding the right product for you. Rather than swimming in a sea of options, you're taking a dip in a pond. Er, you get the picture.
The team at RAVE Reviews gave ourselves the task of selecting only cheap blenders. Just to clarify: cheap in terms of money, not quality. We limited our search only to blenders that cost less than $100.
That might seem like an easy process, but it's harder than it sounds! We wanted to seek out blenders that were not only affordable but also offered high-quality materials and longevity. That combination can be tough to find, but we tapped into some solid options — 10, in fact.
As you go through your own epic odyssey in search of the perfect blender, we thought it would be helpful to let you in on some of our observations on key variables, industry trends, and more. Read on!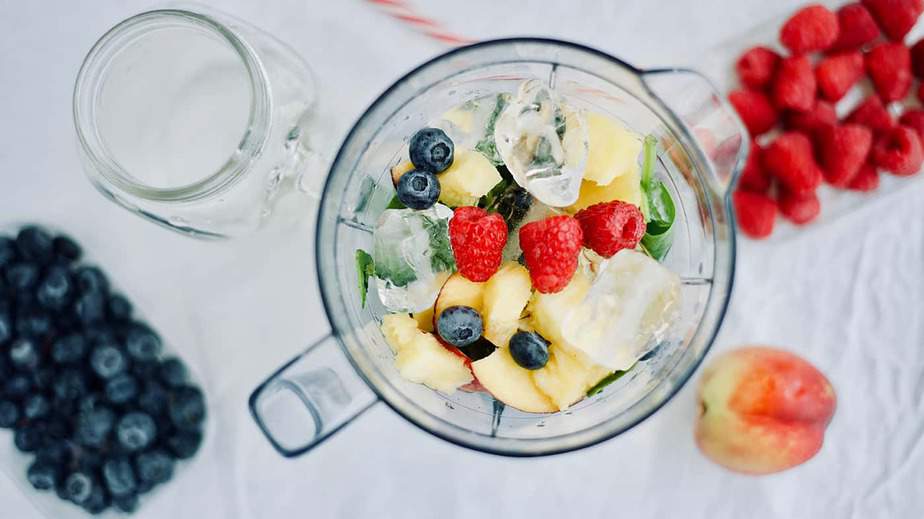 What questions should you ask?
We're all guilty of impulse shopping. We want to get the easiest, fastest, cheapest option.
But that means we tend to spend more money than we need to! Our key mistake is in skipping one crucial step: research. The best first step is to take an inventory of what you want out of a product. When it comes to a blender, here are some quick questions that can help you narrow your search:
How much do I want to spend?

What do I want to use it for? Smoothies? Ice? Soup?

Do I want it to stay on the counter or go in the cupboard?

Do I want a high-performance, conventional, or personal blender?
Say, for example, after answering these questions, you've concluded the following: You want a personal blender for breakfast smoothies that costs less than $50, that you can store in a cupboard. Boom! You've assessed exactly what you're looking for, which makes it 100% easier to start shopping.
What should you prioritize?
We get it. There's a lot to consider. Cost, aesthetic, storage, speed, usage. It's enough to make you want to just grab something off the shelf and call it a day. But take a deep breath! Trust us, it'll all be worth it!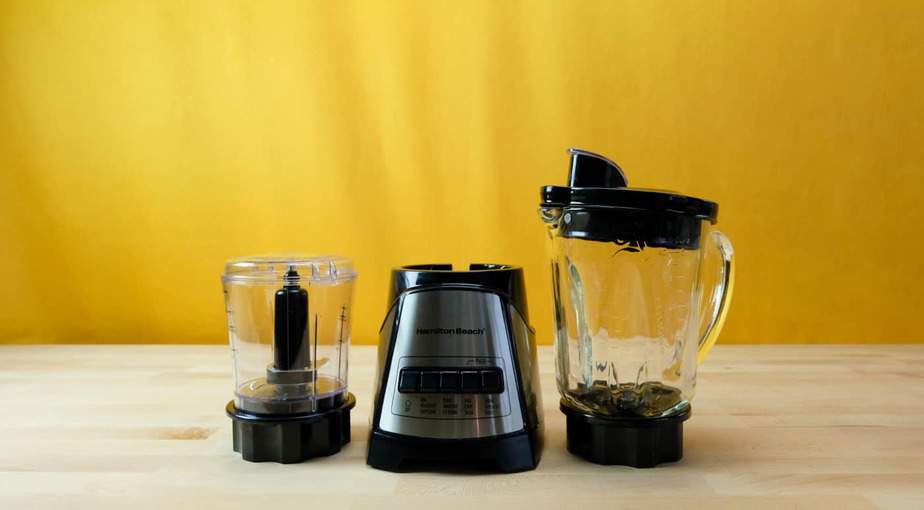 You've now done the hard work of figuring out your specific needs for a blender. But how do you know what is quality and what is . . . crap? Here are some quick pointers on 3 core blender elements that you don't want to skimp on: blending jar, blade, and watts.  
Watts
First, you want to know that your blender will have the gusto behind it to actually, well, blend. A lot of that has to do with the motor base of your blender and its maximum wattage. For quick reference, a watt is a unit of power — one joule per second, to be more specific. In this list of 10 blenders, the power potential ranges between 240 watts to 1200 watts. That's a pretty significant range.
It's no surprise that the lowest power blender (240 watts) is also the cheapest ($25), and the highest power blender (1200 watts) is the most expensive ($90). If your blending goals are more modest (milkshakes, soft-base smoothies, etc.), then a lower-power blender will work just fine for you! But if you're planning on busting up some ice or grinding coffee, then go for the higher wattage.
Blade
There's a lot of cool blade technology in the blender market right now. Wave Action Blade, Fusion Blade, Tilted Blade . . . you name it! These technologies are flashy, but make sure you actually understand what they bring to the table. Some are designed specifically for smoother textures, while others are intended to crush ice.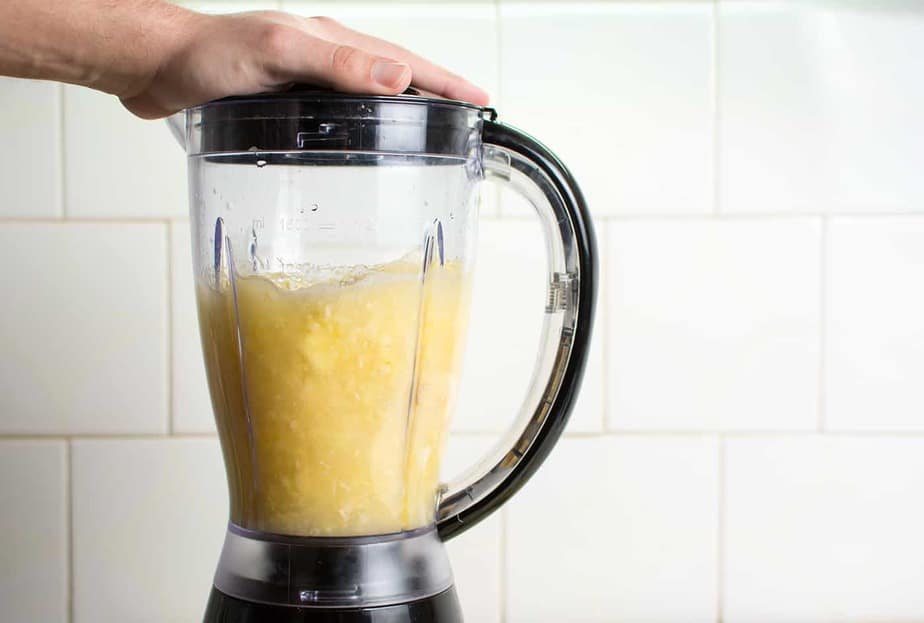 Regardless, make sure the blade on your blender is stainless steel. This is, by far, the strongest and most durable material for blades. It's also helpful to read reviews and see how other customers rated the blade performance.
Blending Jar
Last, take into consideration the blending jar! The 2 big factors here are glass vs. plastic and overall volume For both, it really just comes down to preference.
Some people prefer the durability and sanitation of a glass jar. Glass blending jars can also tolerate a higher range of temperatures. But you run the risk of it shattering. Other folks like the lighter weight of a plastic blender container. And these days, most plastic is BPA-free so you don't have to worry about scary chemicals seeping into your smoothie.
Out of our list of 10, you'll find 4 glass containers and 6 BPA-free plastic ones. Take a look at customer reviews of both to get a better sense of which one you're likely to prefer.
Methodology
So how did the team at RAVE Reviews come up with this list? Glad you asked! We take our methodology seriously. When it comes to reviewing a product, you need to consider both the objective facts and the subjective experience. That means we take into account customer reviews, video demonstrations, user experience, and industry trends. After that, we turn to the numbers and factor in:
Price of the blender

Power potential in wattage

Volume capacity in ounces

Star rating on other review sites
Related rankings
Are all blenders dishwasher safe?
Hold your horses before you throw your blender into the dishwasher! Some blenders and blades are just not up for it. Maybe it's best to take a step back and consider your cleaning style. Does it drive you nuts to have dirty dishes in the sink? Do you value quick and easy clean-up?
While most companies say that all of the removable parts on a blender are dishwasher safe, it's still important to know exactly how to clean your particular blender. The extremely high heat (both in the washing and drying process) from the dishwasher can crack plastic blending jars and dull blades.  
Some user instructions get very specific and advise you to remove the blade from the blender and only place it on the top rack of the dishwasher. This gets quite tedious, though, right? And it means you need to wait for an entire load of dishes to go through the cycle before you can use the blender again.  
So let's consider our alternatives. Here's the easiest option that tends to be safe and sanitary across the board: Use your blender to wash your blender! All it takes is a few drops of soap and some warm water. Blend it up, rinse, air dry, and you're done washing your blender in less than a minute.
You'll find that some blenders even have their own pre-programmed "clean" setting on the control panel. So while most blenders do okay in the dishwasher, why not make it easier on yourself and let the blender wash itself?
Do cheap blenders come with a warranty?
You bet! You don't need to buy a $300 blender to get a warranty on it. In fact, most of the blenders on this list come with at least a one-year warranty. One thing to keep in mind, however, is that as a general rule, you won't find a cheap blender with a warranty over 5-6 years.
First tip: Read the fine print. Whenever you see that a blender has a warranty, it's important to press a bit further. At the very least, know how long the warranty lasts and what exactly it covers.
For instance, the top blender on our list — the Hamilton Beach Power Elite 58148 — features a 3-year warranty. However, the warranty does not cover the glass blending jar. So if that falls to the ground and shatters, you're fresh out of luck.
One key phrase to look for is "limited warranty." That's a clear sign that you need to dig a little deeper. The warranty will likely spell out exactly what is and isn't covered. Most of the time, your warranty will only cover a defective part, not normal wear and tear.
Second tip: Hold companies to their word. Once you become an expert at reading the fine print, you'll know exactly what you are entitled to with your purchase. By its very nature, a warranty gives you specific legal rights. So use them!
What are the best cheap blenders?
Why spend hundreds of dollars on a blender when you can get an equally effective one for less than $100? The team at RAVE Reviews set out to corner the best cheap blenders out there. We settled on 10 amazing options.
While we think all 10 of these blenders deserve the limelight, 3 in particular stood out for some key features:
But you should check out the rest of the list just to make sure you consider all your options. These blenders come in all different shapes and sizes and blades and motors . . . but the common denominator is that none of them will set you back more than $100.
We decided not to simply rank these blenders from cheapest to most expensive. Rather, we found the best cheap blenders. In our ranking, you'll be able to read a detailed profile of each blender, some pros and cons, and our calculated RAVE score. Enjoy!
RAVE Recommends
We're not done with you yet! If you're looking for more ways to save on kitchen appliances, we have a few more recommendations, all under $100: