Crushing ice has never been so easy.
The best blender for the task is the CleanBlend 3HP Commercial Blender. We've got lots to say about the facts and figures behind the optimal ice blenders, but here's the short version. The CleanBlend 3HP Commercial Blender hits all the marks — it's affordable ($178), powerful (1800 watts), and full-size (64oz.). But this blender is just the tip of the proverbial iceberg. We've got 9 more ice-crushing blenders to show you!  
What do margaritas, frappuccinos, and slushies all have in common? Yes, yes, they're all delicious. But here's the important part: crushed ice! Ice is the key ingredient for these tasty drinks. Even though ice is tasteless, it creates texture and temperature — crucial elements for a frozen drink.
Most people rely on restaurants, coffee shops, and ice cream trucks for their frozen treats. But guess what? With the right blender, you can make all of those frozen drinks (and more!) directly in your kitchen! You'll not only gain the ability to make amazing drinks, but also save a ton of money in the long run.
Blenders are an incredibly versatile appliance to have in your kitchen. But hold your horses before you pick just any blender off the shelf! We've taken stock of the blender market and filtered for power. In other words, we're spotlighting the best blenders for ice.  
The Blenders for Ice We RAVE About
When it comes to making your favorite frozen drinks, these blenders crush it.
A powerhouse that is designed for crushing ice (among other things), the CleanBlend 3HP Commercial Blender easily zooms ahead as the frontrunner for the Best Overall Blender for Ice. This puppy blends at 1800 watts with an 8-blade fixed system. As the company says, "The Proof is in the Power."
Read Full Review
Shop the CleanBlend 3HP Commercial Blender
The Nutri Ninja Personal and Countertop Blender is more than just a blizzard machine. This blender can tackle anything. It is by far the most versatile blender on our list. In addition to the base, you'll get 4 blending containers ranging in size from 18oz. to 72oz. This gives you maximum options for any ice-busting tasks that come your way.
Read Full Review
Shop the Nutri Ninja Personal and Countertop Blender
If you prioritize affordability above all else, we've got the perfect option for you: the Oster Pro 1200 Blender. Clocking in at just $70, the Oster Pro is still a menace to ice, blending at 1200 watts. As a bonus, you can customize your end result with 7 power settings.
Read Full Review
Shop the Oster Pro 1200 Blender
If you're serious about finding a blender that can crush ice, you've come to the right place. This cumulative guide not only identifies the top 10 ice-busting blenders on the market right now, but also takes a peek behind the scenes. What are specific qualities to look for in your search? What types of things should you avoid? The goal is to find you a trusty blender that will fit your particular needs in the kitchen.  
Which type of blender is best for crushing ice?
Crushing ice is just about the toughest task you can ask from a blender. And not all blenders are up for the challenge. In the sea of blenders out there, most boil down to 3 categories:
Personal blenders

Conventional blenders

High-performance blenders
Personal blenders are designed for individual use in an all-in-one, grab-and-go style. Most blending containers hold 18oz. to 24oz. of volume. While personal blenders are ideal for making quick smoothies, their power usually maxes out at around 300 watts.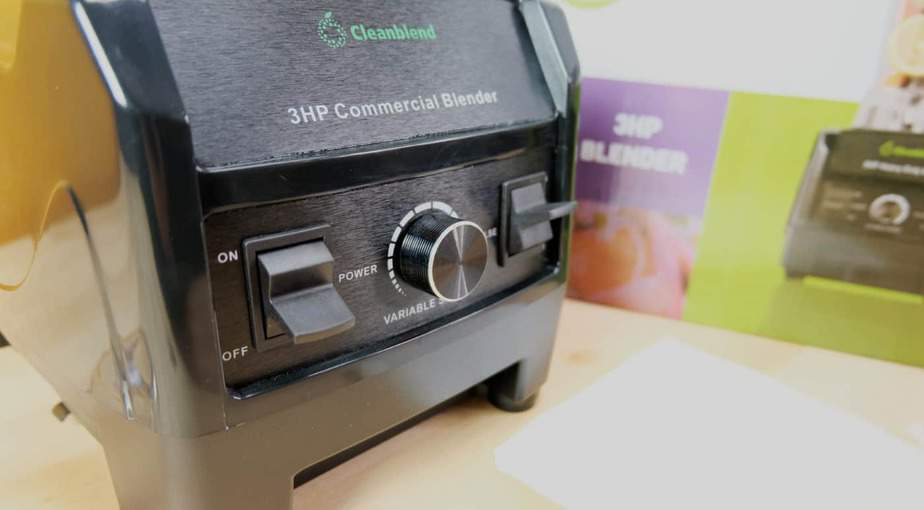 Most people have (what the industry calls) a conventional blender in their kitchen. This just means it's a middle-of-the-road blender that can handle most ingredients. The bigger base on conventional blenders means they can pump out more power — around 500 to 900 watts.
Finally, high-performance blenders pull out all the stops. These blenders can take on any ingredient — large, small, hot, cold, tough, soft. High-performance blenders are what you'd typically find in a restaurant or coffee shop setting. But that doesn't mean they are only used commercially! While they tend to have a higher price tag, these blenders work for it. The average high-performance blender can put out 1000 to 1800 watts of power.
What's in a . . . blender?
When it comes down to the nitty-gritty, there are 3 core factors that determine whether or not a blender will be able to crush ice:
Power
All of the blenders on this list are high-performance blenders. Their power capacity ranges from 1100 (Oster Versa Pro Series Blender) to 1800 watts (CleanBlend 3HP Commercial Blender). A blender full of ice can create a significant amount of friction when everything starts moving around. In order to crush up the ice, your blender needs to have the horsepower to blend it efficiently and consistently.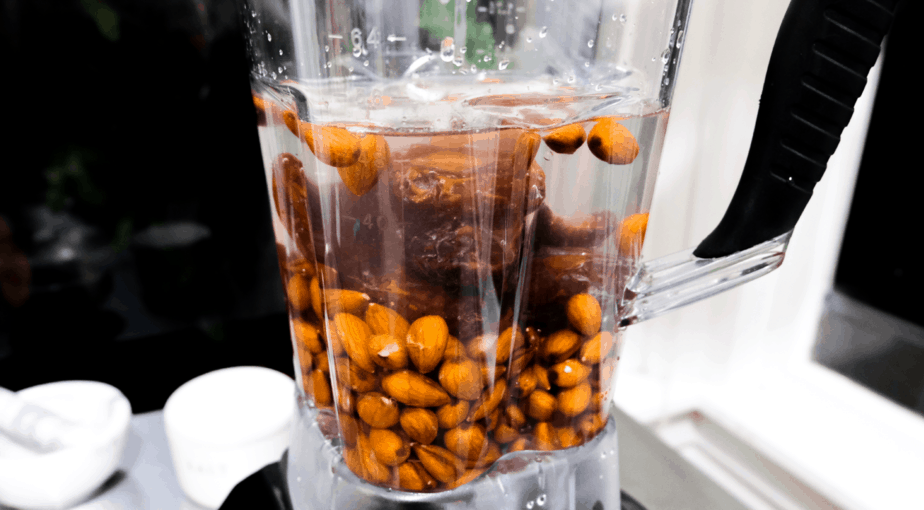 A quick note about the "power" lingo we use in this list. In addition to watts and horsepower, you might see figures that are in RPM. This means "revolutions per minute," or how fast the blade spins around in one minute. Most high-performance blenders should run at 20,000-30,000 RPM.
Blades
Blades do most of the work in breaking down ice. Believe it or not, there are differing opinions about what kind of blade to use for ice. Some blenders (Cosori 1500w Blender) advertise 6-pronged blades that are sharpened to a stealthy point. Others (Blendtec Total Classic Original Blender) use a thick, blunt, 2-pronged blade that literally pulverizes anything it comes across.
Both have proven to work well! Either way, just make sure the blade material is quality (stainless steel, preferably) and that it is paired with a powerful motor.
Container
Crushing ice isn't just about the motor power or blade design. You should also take into account the blending container — its size, material, and overall design.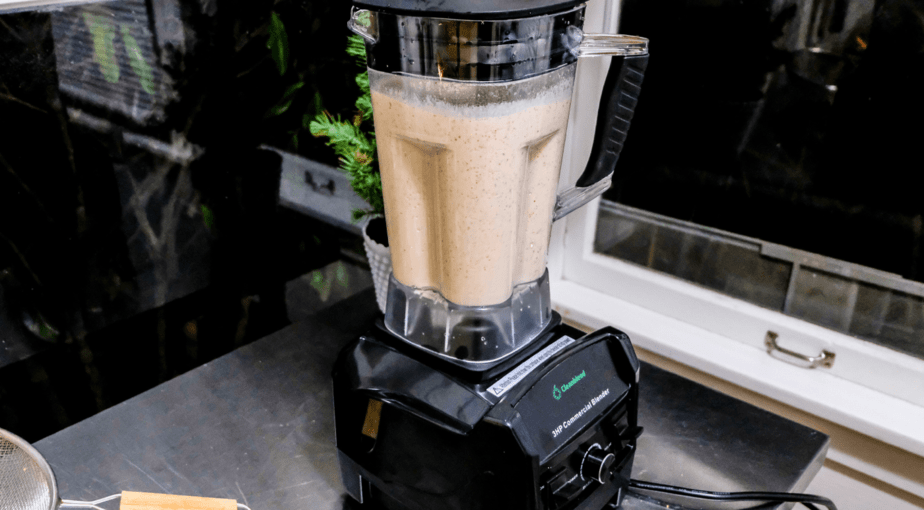 First, let's talk structure. The classic blender design is a cylindrical shape that has a smaller base than top. Theoretically, this encourages the blend downward toward the blades. You'll find this design on the Oster Pro 1200 Blender and others.
Yet in the last few years, there's been a move toward a squared design, as is exemplified by the Blendtec Total Classic Original Blender. Instead of the mixture swirling around in a circle, the squared edges encourage a vertical movement that supposedly gives you a more even blend.
Next, it's important to consider the actual material of your blending container. The most common options are plastic or glass. If you go the plastic route, make sure it's high-quality Tritan plastic and BPA-free. Obviously, you don't want any suspect chemicals floating around in your mixed drinks. Glass jars are sturdy and guaranteed to be BPA-free, but they run the risk of shattering.
Clearly, there are numerous industry trends and design options out there. Keeping in mind the importance of high power potential and quality materials, all you need to do is pick the combination that works for you!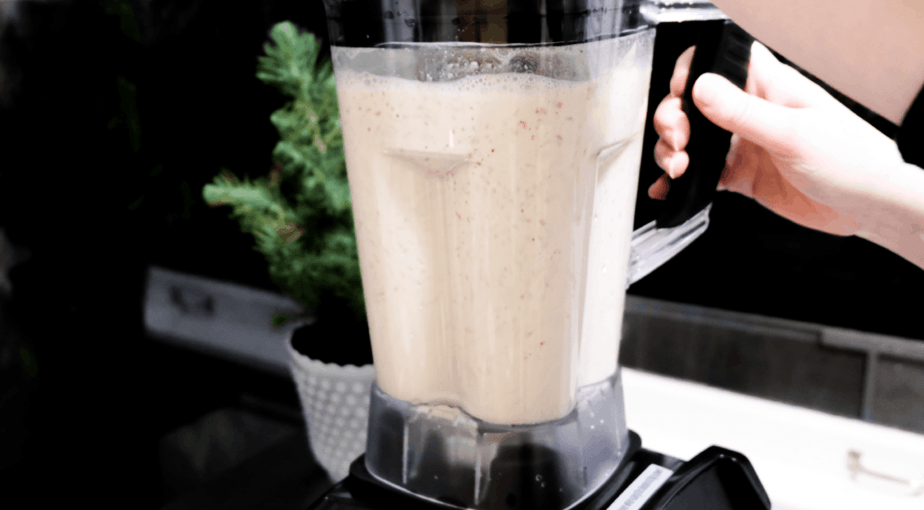 Methodology
We love data. But we also care about the less objective measurements of a product. As such, our metrics consider every angle of each product — both the quantitative and qualitative specs. We've scoured customer reviews, industry reports, and review blogs. But we've also got the numbers to back up our rankings. Here's a quick look at some of the biggest factors in compiling our winners:
Price of the blender

Volume (in ounces)

Power (in watts)

Amazon customer rating (1-5)
Related rankings
Should you buy a warranty for your blender?
You're about to make a big purchase, so it makes sense if you're wondering whether or not to purchase a warranty for your blender. Most of these blenders have a baseline built-in warranty — with no additional cost. But make sure you know how long the warranty lasts and what all it covers.
Most companies will replace blenders or parts that malfunction due to a defect. A good warranty, however, will replace parts due to the normal wear and tear of a blender (e.g., a dull blade, or a scratched digital display screen) for the span of its coverage.
It's important to read the fine print! A number of warranty agreements specify that coverage does not extend to blenders that were used in commercial or non-household settings. So if your Vitamix cracks while you're using it at home, you're covered. But if you're using a Vitamix to sell drinks at a startup event and the motor goes out on you, you're all out of luck.  
Here's a report from a happy customer who benefited from Blendtec's 8-year warranty. Her blending jar started leaking, so she reached out to customer service:
"She reiterated the 8-year warranty, top to bottom, and said they would replace the second jar, no question. She said their engineers are always interested in these problems and work to fix these issues. . . . Owned the problem and offered the fix, no hesitation at all. Of course this gave me (and possibly you) peace of mind with laying out this kind of money for a blender."
So when it comes to buying an additional warranty (or extending your existing one), use your best judgment! How much did you pay for the original blender? How much do you trust its performance? Weigh the odds and do whatever will make you sleep easy at night!
What can you make with a blender for ice?
Ready to become a bartender in your own home? Once you find a blender that can handle ice, you're going to be able to make some amazing drinks. Here are a few quick ideas for what you can whip up in your blender in under 10 minutes.
Mixed Drinks

: An icy, boozy drink is mighty hard to pass up. Beyond the classic margarita, there are

tons

of icy cocktails that you can easily make with your blender. Some are as simple as 3 ingredients. Take, for instance, a frozen Greyhound. All you need is gin, grapefruit juice, some simple syrup, and ice. Voilà! You just leveled up +50 fancy points.

Coffee Drinks

: Most of us spend a good chunk of money each month on specialized coffee drinks — iced vanilla lattes, frappuccinos, non-fat-no-foam-soy-lattes (I see you). It all adds up! Turns out, it's not so hard to make these drinks yourself. Here's the secret: freeze your own coffee in ice cube trays! Those will function as your base for a variety of homemade coffee drinks. All that's left to add is milk (soy, if you prefer), chocolate, or any other favorite flavoring.

Smoothies

: Smoothies are the perfect way to start a morning. Frozen fruit and ice cubes essentially serve the same purpose. They both require a high-performance blender, and both yield that deliciously smooth, cold texture. Start with half a banana, some kale (for good measure), and a little yogurt. Then you can sub in a few frozen strawberries to serve as ice cubes. Some of these blenders even have a smoothie to-go cup included — you're good to go!  
What are the best blenders for ice?
Zeroing in on only the best blenders for ice may seem somewhat limiting. But keep in mind that buying a blender with ice-crushing capabilities basically means you're buying a blender that can  . . . do anything. Busting up ice is one of the make-or-break tests that most people use before buying a blender. Good news for you — all 10 of these blenders pass.
The CleanBlend 3HP Commercial Blender obviously rose to the top of the heap, but that's not to say the other 9 blenders aren't fabulous choices too. Our methodology stuck with the un-nuanced facts — price, volume, ratings, watts, etc.
But your criteria might look different than ours. After all, there are so many different factors to consider when buying a blender. Here are some additional questions that might be useful in your decision-making:
How loud is the blender?

Does it have a warranty?

Will it fit on my counter?

Do I want to use it for more than ice?

What color do I want it to be?
Hopefully, between the information we've provided here and your own research, you'll be well on your way to finding a blender that fits all your needs — ice-related and beyond.
RAVE Recommends
Obviously, the first step is to find a blender that works for you. But then comes the fun part — making icy drinks! The team at RAVE Reviews got together and came up with a few more delicious items to recommend:  
101 Blender Drinks: Ready to start drinking? This fun, photo-filled recipe book was put together by a world-renowned mixologist. You'll find over 100 frozen drink options to try out for your next dinner party . . . or night in.
Mule Science Moscow Mule Copper Mugs: The classic vodka-based cocktail, the Moscow Mule, requires the equally classic copper mug. This set of 4 comes with copper straws, coasters, and a copper shot glass. Bottoms up!
Torani Variety Coffee Flavors: Turn your kitchen into a coffeehouse with these 4 delicious coffee syrups: Vanilla, French Vanilla, Hazelnut, and Caramel. They'll go great with your frozen coffee creations.
SIC (Seriously Ice Cold) Stainless Steel Tumbler: You'll be able to take your frozen coffee treat on the road with this stainless steel tumbler. The double vacuum-insulated material will keep things frosty for hours.