Hands down, the RAVE pick for the best air purifier for smoke is the Winix PlasmaWave 5300 Air Cleaner.
This energy-efficient and ultra-quiet air purifier is ideal for capturing and removing cigar and cigarette smoke, as well as 99.97% of all airborne allergens. And its PlasmaWave technology helps eliminate that lingering smoky smell, too!
An after-dinner cigarette, cigar, or pipe shouldn't have to mean your home smells for the next week. Air purifiers have developed quite a bit over the past few decades so they no longer just pass air around the room. With all kinds of new technology, home or office air purifiers can help remove particulates from the air, giving you cleaner air to breathe.
Some air purifiers are good at removing unwanted smells, while others remove fine particulates in the air. Both of these features are desirable when dealing with smoke. But there are a number of factors to consider, and there are numerous purifiers for smoke on the market. So how do you choose which one is right for you? That's where we come in.
In order to determine the very best air purifier for smoke, we conducted hours of online research, read numerous reviews, and listened to experts, tobacconists, and cigar lovers from around the world. Then, we compiled a list of the best air purifiers for smoke just for you!
The Air Purifiers for Smoke We RAVE About
Clear the air with these high-quality air purifiers.
Our top choice for the best air purifier for smoke is the Winix PlasmaWave 5300 Air Cleaner. With three different stages, including the ion-based PlasmaWave technology, this air purifier is one of the most efficient on the market. All for under $200!
Read Full Review
Shop the Winix PlasmaWave 5300 Air Cleaner
Our recommendation for best budget air purifier for smoke is this three-speed multi-stage air purifier from Holmes. The HAP242-NUC is under $40, making it a great addition to any dorm room or basement space that needs cleaner air!
Read Full Review
Shop the Holmes Desktop Air Purifier
Air purifying systems are ubiquitous. We encounter them almost everywhere we go: in the car, on a plane, in the office. If you have forced air for heat or central air conditioning, there is some sort of filtering system attached to your furnace.
But the omnipresence of highly effective air purifying systems is really a recent phenomenon, at least from a historical perspective. Today's air purifiers originated from personal breathing apparatuses that were first developed in the late Middle Ages.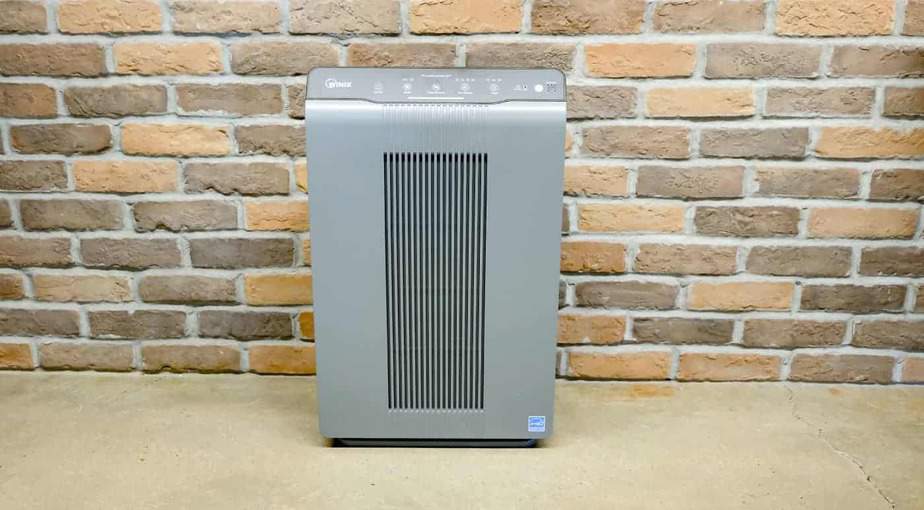 Early Personal Air Purifiers
Leonardo da Vinci may have been the first person to theorize the idea of an air filter when he suggested that soldiers could cover their mouths with water-soaked cloth to protect them from weaponized chemicals.
During the 18th and 19th centuries, various forms of personal breathing filters or purifiers were developed to deal with different environmental conditions. Breathing apparatuses were created to help miners, firefighters, soldiers, and others who labored in dangerous breathing conditions.
Pollution produced from coal, which was a primary source of fuel during this period, was also a problem, since it created dense areas of smog.
The Manhattan Project
Necessity is the mother of invention, and warfare creates necessity. Often, some of the most important innovations and technologies that we now take for granted first began as military projects.
Things like undershirts, GPS, instant coffee, aerosol bug spray, duct tape, super glue, the microwave oven, and many, many other items all began by serving Uncle Sam in the Army.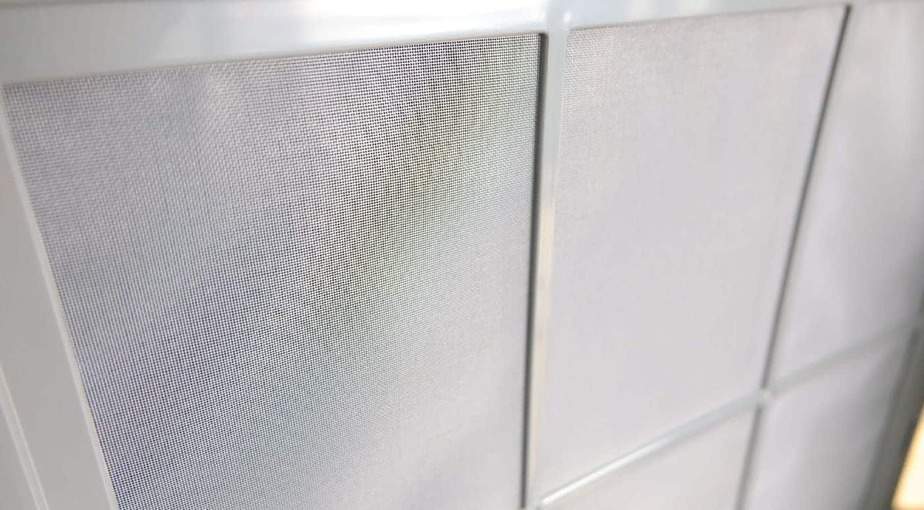 Air purifiers began the same way. A key moment in the development of air purification technology came about in the 1940s, when filters were developed to protect scientists working on the Manhattan Project (which led to the atomic bomb) from radioactive particulates.
During this period, high-efficiency particulate air (HEPA) filters came into existence. These filters are able to remove 99.97% of fine particulates and microscopic particles from the air. After the end of World War II, the filtering technology was declassified so that it could be developed for commercial and domestic applications.
Now, here is an interesting twist: These early filters actually used asbestos paper to filter the air!
As the 1950s progressed, serious questions about the safety of asbestos emerged, though luckily these filters weren't being used in homes yet. Nevertheless, they did come into contact with portions of the general public, as they were often used in factories and hospitals. Thankfully, asbestos was abandoned before the end of the 1950s.
The "Invention" of the Home Air Purifier
It wasn't until 1963 when air filters were available for use in the home. A German mechanical engineer named Klaus Hammes and his brother Manfred developed a filter system that helped remove fine particulates from homes using coal ovens. The design was simple, using magnets to attach the filter to the air outlet.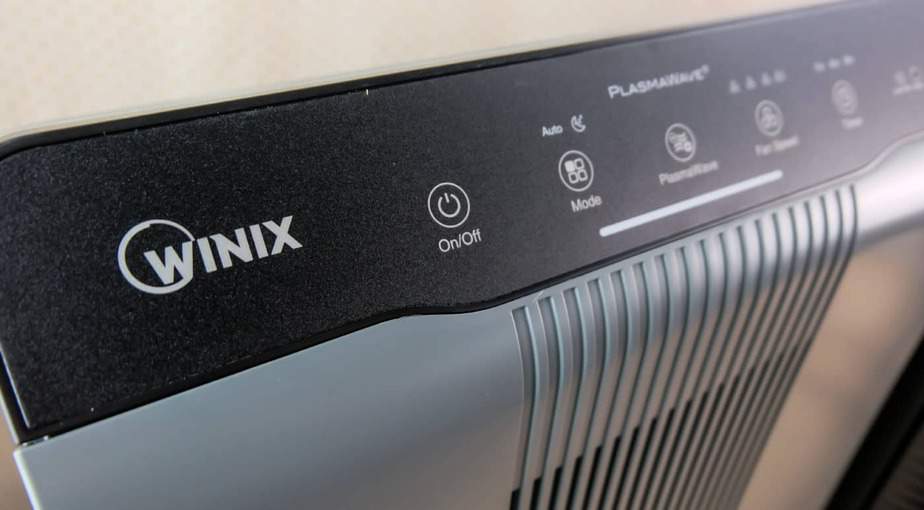 The U.S. Congress also passed the Clean Air Act in 1963, meaning that innovation in air purification technologies would find a policy incentive. However, the air systems we know and love today were still years away, as HEPA filters had to become smaller and more economical before they could be used in the home.
Miniaturization was well underway in 1990, when Mercedes Benz featured an air filtering system in their cars. Another important development occurred in 1991, when Austin Air Systems developed an air intake system that functioned at 360 degrees, revolutionizing the efficiency of air purification systems.
From the 2000s up to today, several new forms of air filtering techniques have emerged including ionization, ultraviolet germicidal irradiation, photocatalytic oxidation, activated carbon paper, and many more.
Along with these developments include additional advancements like better motors to reduce noise level and filtering technique refinement to reduce any harmful byproducts or gases.
This is all good news for everyone, since the EPA lists indoor pollution as one of the top public health threats for Americans. Air purifiers play a major role in helping to address this problem by removing fine particulates like mold, allergens, pollen, pet dander, and, of course, smoke.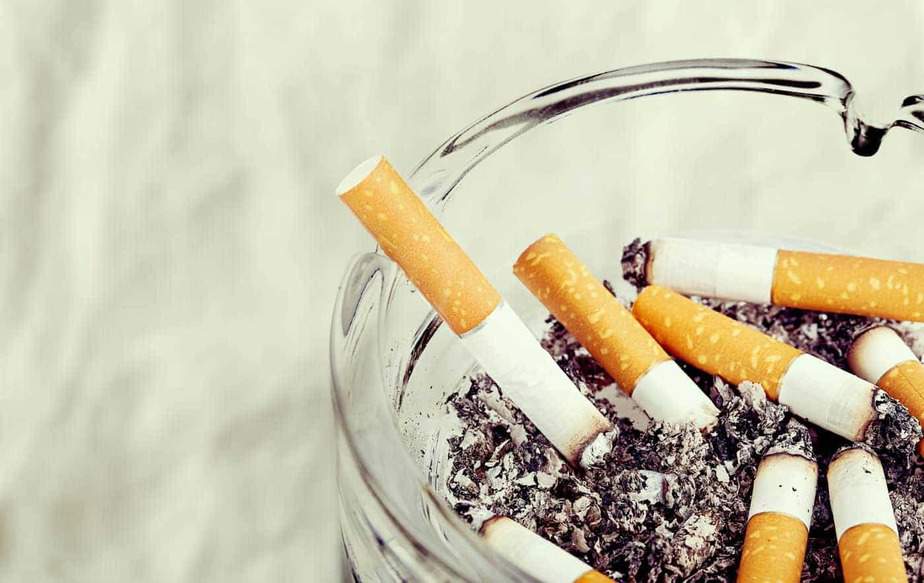 Methodology
Our ranking was devised through intensive research, including careful analysis of data from numerous trusted review sites, hours of research watching and reading reviews online from doctors, allergy experts, tobacconists, and cigar enthusiasts, and by trying out the products ourselves.
With this research, we created the key criteria listed below to keep in mind when considering purchasing an air purifier for your home.
Our categories include the following:
Price: Air purifiers can be a significant investment, so make sure it's worth it!
Room coverage: Make sure you know the range your purifier covers.
Filtration effectiveness: How effective is your purifier at removing particulates of various types, and can it deal with odors?
Noise: Nobody wants a loud filtration system, and some are louder than others.
Filtering method: Most purifiers use HEPA filters, but now there are other options as well.
Ease of operation: Is it easy to use and change the filters?
Manufacturer reputation and warranty: Given the money you are going to sink into this machine, make sure it is made by a quality company and has a good warranty.
So before you light another stogie, check out our list so you can keep your house smelling fresh and clean!
Related rankings
Can air purifiers help with cigarette smoke?
The short answer to this question is yes, though it is complicated. Air purifiers can indeed help remove smoke from an indoor space. The basic idea of any air purifier is to draw air into the unit and pass it through either an active or passive filtering system. Active systems use methods like ionization to remove particles from the air, while passive techniques run the air through a filter.
Most contemporary air purifiers use high-efficiency particulate air filters, which are capable of removing 99.97% of all particulates from the air. They are very effective at dealing with a whole range of pollutants and allergens found in the common household.
However, the HEPA filter is capable of capturing particles that are 0.3 microns or larger. Here is where the "it's complicated" part comes in, because smoke and secondhand smoke can range from between 4 and 0.1 microns. And, secondhand smoke poses the biggest challenge.
When smoke or secondhand smoke is blown into the atmosphere, it quickly dissipates and the particles in the smoke reduce in size. As they shrink, the particulates become more difficult to capture.
Also, activated carbon is very effective for capturing gases, and there are pollutant gases in cigarette smoke.
So all this is to say that air purifiers can indeed remove smoke from the air, but unfortunately they cannot make your environment 100% smoke-free.
Can air purifiers remove marijuana smoke?
With new laws being passed all the time for medicinal and recreational cannabis, more and more people are smoking marijuana. So it's logical to wonder if air purifiers can help to remove marijuana smoke from the air.
The short answer is yes — but it's complicated. Generally, the best air purifiers to control both the particles and smell from the sticky icky are a combination of a HEPA filter with an activated carbon insert.
HEPA filters were developed during World War II to help protect scientists and soldiers working on the Manhattan Project, which produced the atomic bomb, from radioactive particulates.
These filters effectively remove up to 99.97% of fine particulates from the air. And we're talking about particles that are about 0.3 microns — that's really, really tiny.
The problem is that smoking pot can produce particles ranging from 5 to 0.1 microns, with the lowest number representing the particles that are still in the air, even after the smoke has dissipated. So, most of the particles can be captured, but not all.
Additionally, the activated carbon insert is what really helps with the smell. Activated carbon is especially effective at trapping gases and odors.
So yes, air purifiers can help keep the air clean and smelling fresh, but they can't remove every last little bit of smoke.
What is the best air purifier for smoke?
If you or someone you know smokes, you know it is important to remove tobacco or other forms of smoke from the air. An air purifier is a great tool to help make your environment healthier. But there are a lot of air purifiers on the market — how do you choose the right one for you? Our rankings, based on solid research, take some of the guesswork out of the decision making process.
We found the following questions to be important when deciding which air purifiers we liked best and which served our specific needs:
Is the air purifier easy to use?
Can you change the filter relatively easily?
Can you find replacement filters easily?
How effective is the filtration process?
Can it handle smoke?
How expensive is the filter to replace?
How loud is it?
How much coverage does it provide?
What does the warranty cover?
With these questions and others in mind, we found the key qualities of a good quality air purifier for smoke, and chose the Winix PlasmaWave 5300 Air Cleaner as the best.
Use our list to make an informed decision when you choose your next air purifier!
RAVE Recommends
Check out the following products to help keep your home free of stale cigarette odors: