You love your cuddly furry friends, but you don't necessarily love the way they make your house smell.
A great way to deal with unwanted pet odor and dander is with a quality air purifier. Our choice for the best air purifier for pets is the Honeywell True HEPA HPA300. Produced by one of the most respected names in the industry, the Honeywell is top of the line and offers a two-stage filtration process to keep your house fresh, clean, and inviting!
There are over 85 million families in the United States who have pets. And an estimated 10% of the population (about 35 million) is allergic to animals. Is it any wonder that some of your good friends don't come over to visit very often? Luckily, you can make your home more inviting by investing in a high-quality air purifier.
Today's air purifiers are superior to the technology used only 30 years ago, and nothing is more crucial for dealing with pet dander — whether from fur, hair, or wings — than the HEPA filter. The high-efficiency particulate air (HEPA) filter was developed in the 1940s to protect scientists and soldiers working on the Manhattan Project which eventually produced the atomic bomb. It turns out that these filters are great for dealing with a bunch of fine particulates, like pet dander.
With so many air purifiers on the market, how do you know which one is right for you? No worries, we're here to help!
We conducted hours of online research and listened to industry insiders and pet lovers across the country. Plus, we used them ourselves — two cats and a dog right here! Then we put together a list of the best air purifiers for pets just for you.
The Air Purifiers for Pets We RAVE About
If you want to keep your house free from pet odors, dander, and hair, consider these great air purifiers.
Humans have been domesticating animals for thousands of years. According to most scientists and anthropologists, the dog was domesticated first. When? No one really knows for sure, but the hypothetical dates range from 28,000 to 11,000 BCE.
More than likely, the process included some level of "self-domestication" of some enterprising wolves who learned that living near — and eventually with — humans meant a more secure food source.
After that initial period, humans began to breed dogs for hunting and other purposes. Cats were domesticated later, after the invention of agriculture, somewhere around 7000 BCE. The story goes that with grain stores came mice. So cats did what the earlier wolves had done and decided that a steady source of food could be had by hanging around humans.
Obviously, there are other animals, including birds, lizards, and hamsters — among many, many others — that humans have domesticated or at least tried to turn into pets. But the dog and cat started it all.
Benefits of Pet Ownership
There are numerous benefits that come with owning pets. Studies show that having a furry friend is good for your health in ways that go well beyond what you might think. For example, pet owners experience reduced stress and an uptick in social interactions compared to non-pet owners.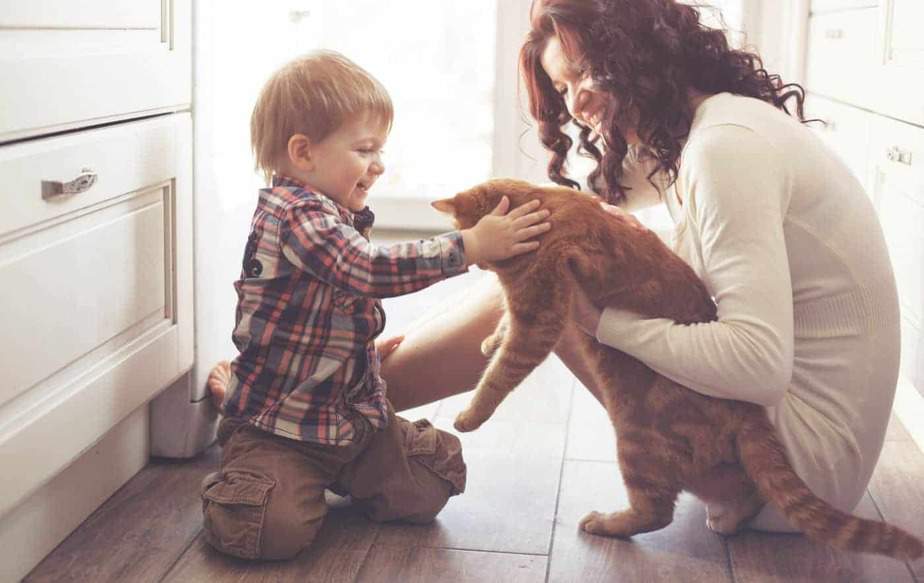 These studies have encouraged the usage of therapy animals, which are usually dogs or horses who have been trained to assist people in either physical or psychological rehabilitation.
The unconditional love from your pet is also likely to keep your blood pressure low, and many studies also suggest that having an animal companion can also lower cholesterol and reduce the likelihood of having a stroke. And, exposure to pets at a young age has also been shown to positively affect your immune system and allergies.
Overall, pets bring joy to our lives, help improve our mood, and offer opportunities to socialize and express and receive love. Honestly, what could be better!
What is Dander?
Contrary to popular belief, pet dander is not directly linked to the fur or hair of an animal. Rather, dander is basically microscopic bits of skin that are shed by various animals. Dogs, cats, birds, rodents, and other animals all produce dander.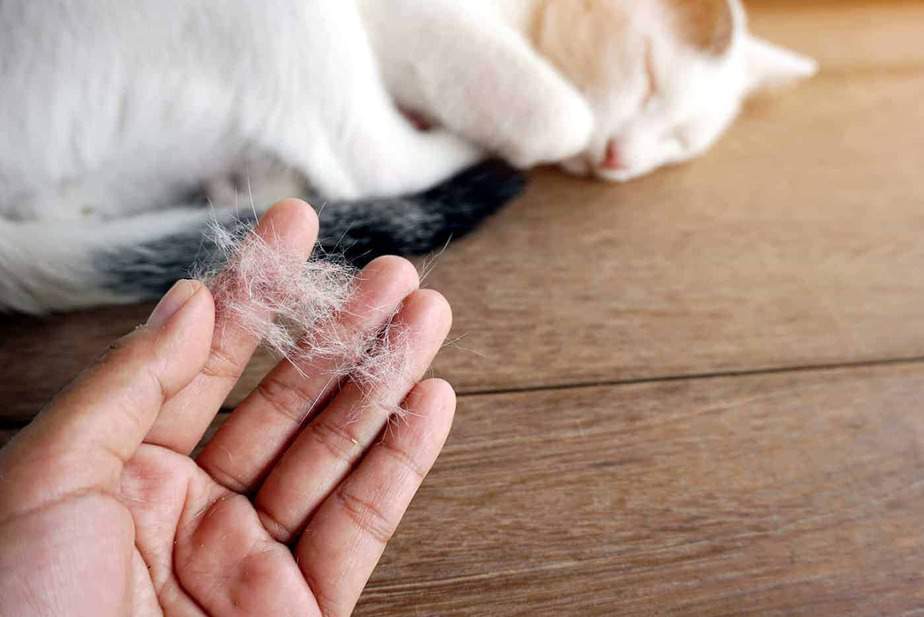 Because of its size and weight, dander is easily spread through the air. When it comes into contact with the skin or respiratory system of people who suffer from allergies, they can cause a number of symptoms like itchy or watery eyes, a runny or stuffy nose, sneezing and coughing, skin rashes, and even shortness of breath.
Some animals also produce certain proteins in their saliva which can also trigger an allergic reaction. These proteins are often found on shed skin particles, making them all the more potent for allergy sufferers.
The resulting allergic reaction is your body attempting to defend itself against the proteins or dander that your immune system regards as a threat.
How Do You Get Rid of Animal Dander?
Obviously, since you are reading about the best air purifiers for pets, one method for dealing with pet dander is to invest in a really good air purifier. But there are other, equally effective methods that you can also combine with a good air purifier.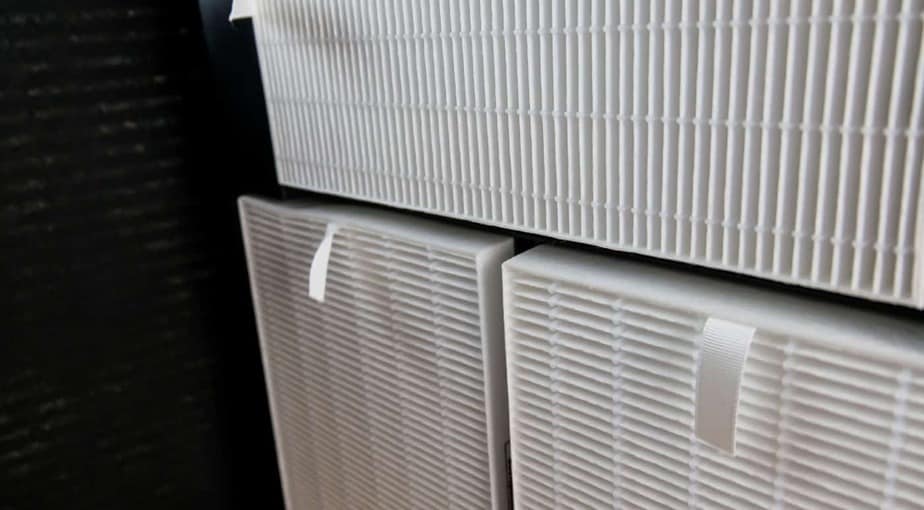 First, you should groom your animal. Brushing your pet frequently is a good place to start, and preferably outside, as it will remove a lot of the dead skin. But be careful and don't bathe your pet too frequently, as it can actually dry out your animal's skin. Know what that means?
More dander!
In addition, there are a number of anti-allergen sprays and wipes that are very effective for reducing the amount of dander your animal produces.
Other helpful strategies include vacuuming thoroughly and often with a quality vacuum cleaner that uses a HEPA filter, and limiting the spaces where you allow your pet to wander.
For instance, if you are worried about pet allergies, you might want to consider keeping your furry friend out of your bedroom or away from your bed. And if you have a cat, it is recommended that you wear a mask when cleaning the cat box.
It may sound like a lot of work, but the companionship and love received from your beloved pet makes it all worth it. And your allergies will thank you!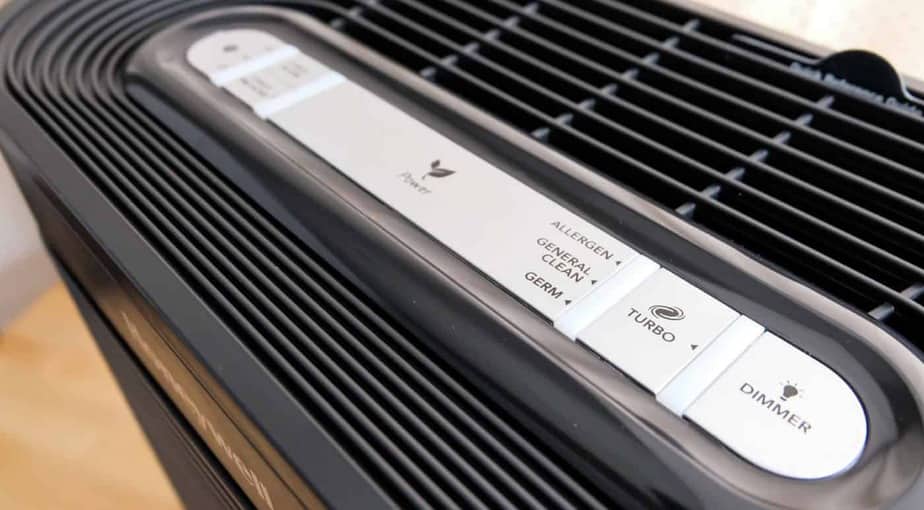 Methodology
We used an intensive research methodology to develop our rankings list, including careful meta-data analysis from trusted review sites, and perusal of reviews from doctors, veterinarians, and pet lovers across the world. And we also tried out the products ourselves!
Then we developed a list of key criteria we found to be crucial when considering which air purifier is best for dealing with pet dander and odor.
Our criteria include the following:
Noise: All air purifiers make noise, but some are much quieter than others.
Filtration method: Alongside the use of HEPA filters, a number of other filtration methods are included, making some air purifiers more effective than others.
Area coverage: Most air purifiers have an optimal range of coverage, so making sure that your machine meets your needs is important.
Price: Air purifiers can cost a mint. Some are worth it, while others are not.
Effectiveness: You certainly don't want an air purifier that doesn't actually remove pet dander from the air.
Warranty and reputation: Since air purifiers can represent a significant investment, make sure that the warranty meets your needs and that you can trust the company that manufactures the product.
As you begin thinking about how to keep pet dander at a minimum, check out our list of the best air purifiers for pets!
Do air purifiers get rid of pet odors?
Anyone who has a pet in the home knows that just because we love them doesn't mean they don't stink a little. There are many different causes of pet odors, including bad breath, skin infections, bad grooming, and the most obvious – excrement or urine.
The good news is that most air purifiers can indeed help with even the most intense pet odors.
Most air purifiers are designed to remove fine particles from the air you breathe. However, air purifiers are now equipped with a key technology for dealing with odors of all kinds: activated carbon filters.
These filters are made up of small bits of porous carbon, making them better able to capture gas molecules.
During World War I, charcoal – a form of active carbon – was used in gas masks to help protect soldiers against deadly gases.
Basically, when a gas molecule comes into contact with activated carbon, it bonds with and becomes trapped under the carbon's surface. A filter's lifespan comes to an end once the carbon runs out of surface area.
Pet odors are precisely the kinds of gases that activated carbon filters are good at capturing and removing from your home, giving you and your animals a fresh, clean environment.
Do air purifiers help with pet hair?
If you own a cat or dog, you know that pet hair can be a constant presence that makes your house feel dirty. Thankfully, there are a number of strategies to deal with pet hair.
Grooming your pet often is actually a very effective way to control pet hair, because you can remove loose hair in a controlled manner.
Using good a vacuum cleaner, preferably one with a HEPA filter, is also a must. And, for some surfaces like fabric couches or chairs, a lint roller is also very useful.
But another really effective tool to use in your quest to keep pet hair under control is a good air purifier.
Almost every air purifier on the market today uses high-efficiency particulate air, or HEPA, filters. These filters are highly efficient, and can remove up to 99.97% of particles that are 0.3 microns or larger. Pet hair is much larger than 0.3 microns, so these filters are almost overqualified for controlling pet hair.
Because they can collect such small particles, HEPA filters are also great for dealing with pet dander, which is actually the dead skin that often flakes off when animal hair falls. So, if you want to control pet hair, having a quality air purifier in your arsenal is definitely a good idea!
What is the best air purifier for pets?
Keeping a clean environment in the home is one of the biggest ongoing challenges for pet owners. But no self-respecting pet lover will let the mess that comes with having a pet deter them. No! They look for solutions, and having a really good air purifier – or several really good air purifiers – is a must to keep pet hair, dander, and odors at a minimum. But with so many options on the market, how do you choose which one is right for you?
Our rankings are here to help!
As pet owners, we had a number of questions already, but our extensive research revealed several more to consider when buying an air purifier for pets:
Can the purifier really handle bad odors?
How effective is it at filtering out dander?
Does it use a pre-filter that can capture pet hair?
How much does it cost, and how much do replacement filters cost?
How much noise does it make?
What size room can it handle?
These and other questions led us to hone in on the key qualities that make for an ideal air purifier for pets.
Ultimately, we chose the Honeywell True HEPA HPA300 Air Purifier as the best air purifier for pets.
So, if you are considering a new air purifier to help keep your home clean for your family and your furry friend, be sure to check out our list to help you make an informed decision!
RAVE Recommends
To keep your home fresh and clean for you and your pets, check out these other great products: