Dust is one of the peskiest obstacles in the way of keeping a clean, healthy home.
One great way to keep dust levels low in your home is with a quality air purifier. Our choice for the best air purifier for dust is the Dyson Pure Cool Link Air Purifier. This sleek air purifier removes fine particulates like dust with ease with its HEPA filter and an activated carbon layer, which also helps with bad odors. Don't let the price tag scare you — it's worth it!
Dust is a constant presence in the home and a constant irritant, especially if you struggle with allergies. Even though you might feel like Sisyphus pushing that boulder up the hill only to have it roll back down on you again and again, it is still a good idea to keep the dust in your home at bay.
Why's that? Dust is a major carrier of allergens and mold, and with more than 50 million people nationwide suffering from allergies and at least 24 million suffering from asthma, finding a way to keep your home as dust free as possible is definitely important. In addition to the various dust cleaners and new, high-powered vacuums, another great tool for dealing with dust is a top-rated air purifier.
Almost all air purifiers on the market today use high-efficiency particulate air (HEPA) filters, which are really effective in dealing with dust. But not every air purifier is made the same. So how do you choose a good one for dealing with dust? Well, we are here to help! We embarked on a careful search, reading reviews from cleaning experts, industry insiders, and interested consumers across the country and around the world. Then we pulled together a list of the best air purifiers that you can use in your own quest for a dust-free home!
The Air Purifiers for Dust We RAVE About
Fighting dust build-up in the home is a constant task. Let these air purifiers help keep your home clean.
The cool design of the Dyson Pure Cool Link Air Purifier is just one of many things you will enjoy about this remarkable device. A combined air purifier and fan, this machine is great for keeping your living space dust-free and clean!
Read Full Review
Shop the Dyson Pure Cool Link Air Purifier
At under $100, the GermGuardian AC4825 3-in-1 Air Purifier offers excellent quality for an affordable price. With a three-step filtration process, this air purifier can handle most odors and enhances the air quality in your living space.
Read Full Review
Shop the GermGuardian AC4825
If you want an effective air purifier that not only removes dust, but can also handle even the toughest odors, look no further than the Winix PlasmaWave 5500-2 Air Purifier. Using a thick layer of activated carbon, this device is excellent at getting rid of unwanted household smells.
Read Full Review
Shop the Winix PlasmaWave 5500-2 Air Purifier
Dust. Just saying the word conjures all kinds of images in our mind. Before the industrial revolution and the discovery of germs and atoms, dust was symbolic of human mortality, in that human beings can't control everything about their lives or their environment.
Its ubiquitous presence makes it hard to ignore, and it is indeed everywhere: outdoors, and no matter how hard we may try, indoors. But what is in dust?
What Is in Dust?
Well, that depends. Outside dust is made up of fine particulates from soil, pollen, and other microscopic organic matter, and from various human-made materials, like vehicle or factory exhaust.
Contrary to popular opinion, indoor dust is not primarily made up of dead human skin. Rather it includes a host of things you would find in your home, like microscopic bits of carpet fiber, pet dander and hair, other small fibers, and yes, some dead human skin. However, about two-thirds of indoor dust comes from outside.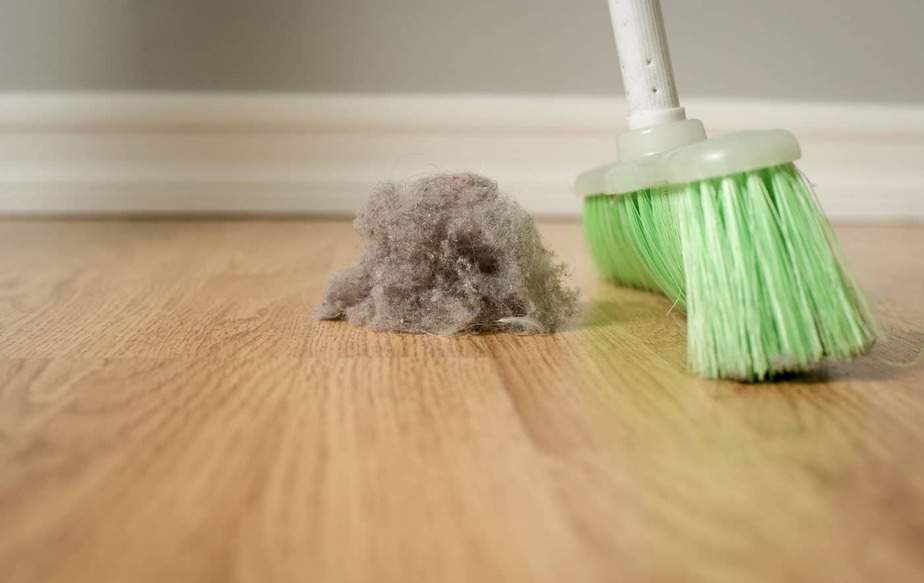 That's right! Most of the dust in your house is the result of you tracking it indoors.
Before you freak out and get out your dust rag, know that a recent study by Canadian scientists found that some level of dust in the home can actually help neutralize ozone, which can damage your lungs if inhaled in large quantities.
Dust mites
Now, dust can have some modest benefits, but there is no doubt that it can be quite harmful for people who suffer from allergies or asthma. Dust provides an ideal environment for pollen and pet dander (two major allergens) to easily gather.
So, there is something else in dust that we should probably talk about — dust mites. That's right, there are some little critters in that dust covering your desk. Dermatophagoides, or the common house dust mite, were first discovered in the 19th century, though they had always been there. You know, like the Americas and Columbus…
Anyway, dust mites can also be a serious source of allergies for a lot of folks, since about 20 million people in the U.S. are allergic to them. The good news is that there are some simple ways to control these bugs.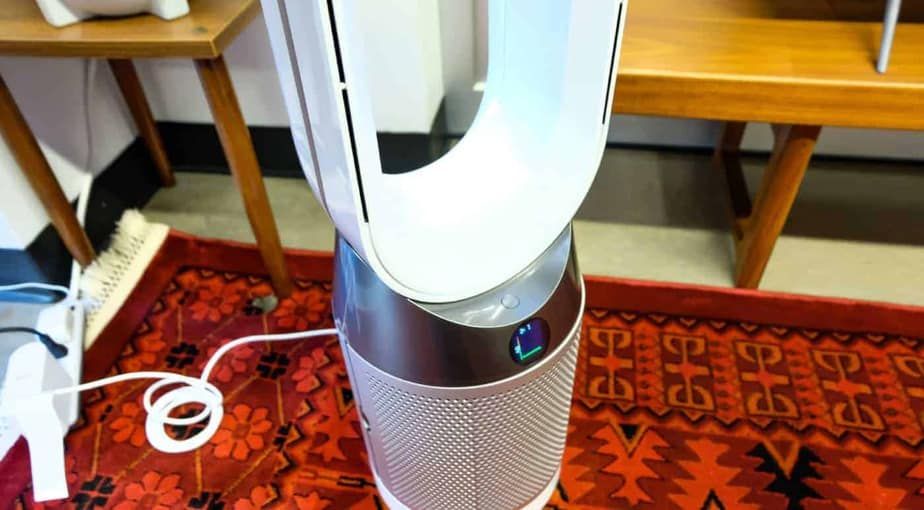 Dust mite prevention
These critters really like moisture and thrive at temperatures over 70 degrees with humidity between 70% and 80%. You can use a dehumidifier to control the humidity in your home.
One place where dust mites like to gather is in the bedroom, because they actually feed on dead human skin. I know, it's gross. To keep them under control, it is wise to use airtight covers on your pillows and mattress, and to wash your bedding at least once a week in hot water.
You should also clean your floors and carpet once a week, preferably using a vacuum with a HEPA filter or high-efficiency particulate air filter. Wash any throw rugs and take the time to vacuum your drapes or window shades.
And of course, dust with a good cleaner and dust-catching instrument.
Air Purifiers
Today's air purifiers are particularly effective at helping to control dust in the home. The HEPA filter was developed to protect scientists working on the Manhattan Project, which produced the first atomic bomb. These filters are especially effective at removing small particulates from the air.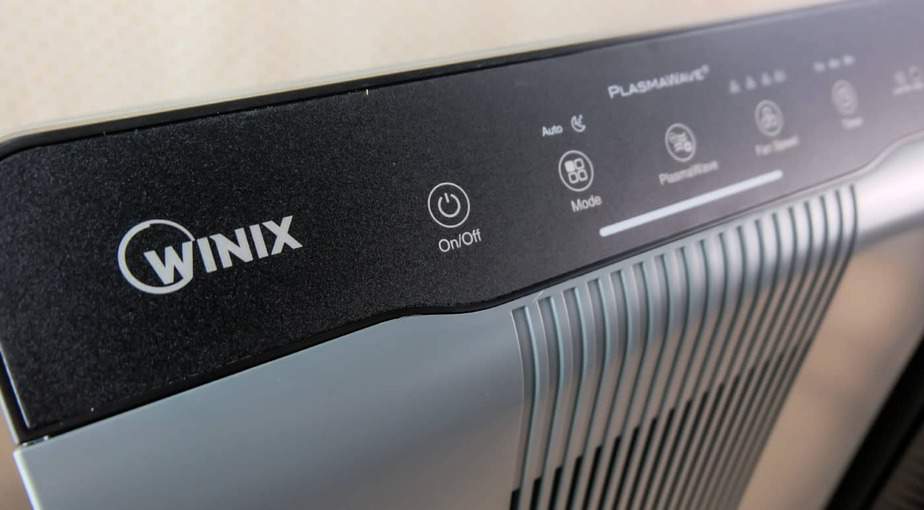 But there are a number of other methods that have also been developed to purify indoor air.
Ultraviolet germicidal irradiation uses UV lamps to sterilize air flowing through a forced air heating or cooling system. These lamps can be installed in your cooling or heating system, or you can purchase free-standing models as well.
Many home air purifiers have begun using activated carbon inserts along with their standard HEPA filters because this material is really efficient at absorbing chemicals from the air, and removes odors particularly well. These filters cannot remove fine particles though, which is why they are usually paired with other filtering techniques.
Another popular method is ionization. When paired with other filtering techniques, the ionizer works by emitting negative ions into the air that bond with molecules like pollen or dust, causing them to become heavier and fall into a collection container or filter. However, asthma sufferers are better off using HEPA filter air purifiers; ionizers tend to cause problems for those with asthma.
Methodology
Our present ranking is the result of extensive research, meta-data analysis from several trusted review sites, and hours of online research, reading and listening to reviews from allergy experts, doctors, and average folks who just want to keep their house clean. Plus, we used some of the products ourselves!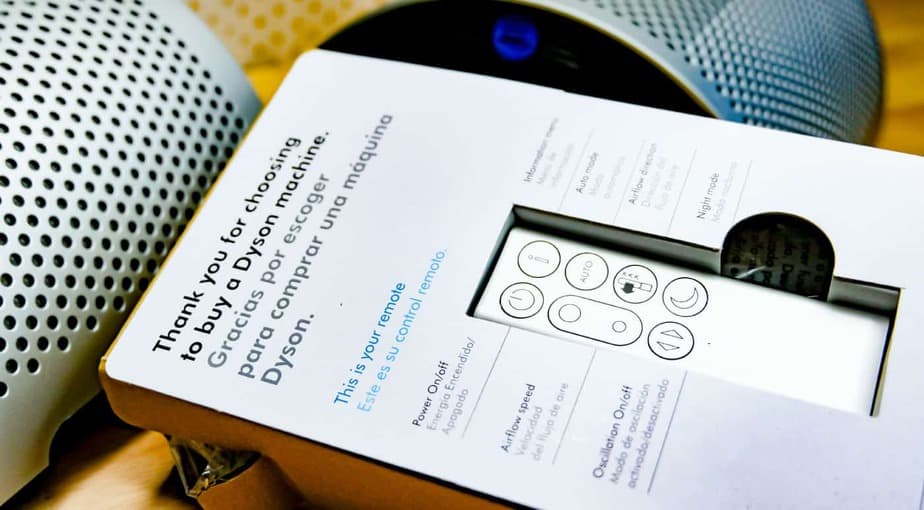 Through our research, we put together several essential criteria when considering an air purifier to deal with dust.
Our categories include the following:
Range: Make sure you know how many rooms or how large of a space your air purifier can cover.
Noise: How loud is your air purifier? Hopefully not too loud!
Price: Air purifiers can be expensive, so consider whether the price tag is worth it.
Ease of use: Is it easy to operate? Can you change the filter with no problem? These questions are important to consider.
Filtration method: Aside from using a HEPA filter, are there any other filtering methods you need or want, and can your purifier deliver?
Reputation and warranty: Is the air purifier made by a quality manufacturer, and is it covered by a decent warranty?
Filtration effectiveness: This is pretty self-explanatory, but the reason you buy a filter is because you want it to purify the air in your home.
As you think about how to get the dust out of your home or office, be sure to check out our list of the best purifiers for dust!
Related rankings
Do air purifiers work for dust?
The ongoing battle to keep your home clean and hospitable means keeping dust levels down. Since dust is everywhere – both outside and inside – completely eradicating it is virtually impossible.
Dust can cause problems when it becomes overwhelming, especially for your respiratory system. When you breathe in large quantities, or when you are constantly exposed to dust over time, it can take a toll on your lungs even if you don't suffer from asthma or allergies.
Alongside using a quality vacuum cleaner (preferably one with a HEPA filter), dust suppression sprays, and a good microfiber dust cloth, using an air purifier can help reduce the amount of dust in your home, especially the dust that circulates in the air.
Air purifiers can and do help with removing dust from your home, but make sure your air purifier has a real HEPA-grade filter and not an imitation. Most dust particles are somewhere between 2.5 and 10 microns in size, and HEPA filters are able to remove 99.97% of particles 0.3 microns or larger.
Another great filtering technique is an ionizer. Charging the air with negative ions, ionizers make particles heavy so they fall to the ground where they can be easily vacuumed up.
However, if you have an air purifier with an ionizer, use it sparingly. Ionizers have been shown to produce trace amounts of ozone, which is harmful to your lungs in large quantities.
How often should I change the filter in my air purifier?
Air purifiers can be really effective at reducing pollution in households. But, to get optimal purification, you need to have a clean filter, so figuring out how often to change the filter is important.
Most manufacturers have recommendations for how often you should change the filter in your air purifier. However, there are some standards you can use if you can't find the precise recommendations from your manufacturer.
Most HEPA filters need to be replaced every 12 to 18 months. If you have a permanent HEPA filter, you should clean it every three months or so.
Carbon filters should be changed more frequently since they rely on surface coverage to be effective. About three to six months is recommended. Some carbon filters can actually be washed, so check if that is the case with your filter.
Usually, pre-filters need to be cleaned every 30 days.
In addition to changing out the filters in your air purifier it is also a good idea to change the filter on your furnace or air conditioner. The recommended time frame is about 90 days for the average home. If you have any animals, that number drops to 60 days.
Just remember that no matter what type of air purifier you have, it will only effectively reduce dust in your home if you maintain it well and keep those filters clean!
What is the best air purifier for dust?
Keeping your home clean promotes health and makes for an inviting space to host friends and family. Air purifiers are a great tool for keeping dust levels in your home at a minimum. But with so many air purifiers on the market with so many different features, it can be difficult to know which one is right for you. Our ranking list is based on careful research to help you make an informed decision.
As we conducted our research, we found the following questions to be very helpful:
What types of filtration techniques does it use?
How large of a space can it handle?
How loud does it get?
What kinds of features does it have?
How easy to use is the machine?
What kind of warranty comes with it?
How much does the unit cost?
How much do the replacement filters cost?
What kind of airflow system does it use?
Can you change out the filters easily?
What is the reputation of the manufacturer?
Our research led us to choose the Dyson Pure Cool Link Air Purifier as the best air purifier for dust.
If you are considering buying an air purifier to help keep the dust levels in your home at a minimum, check out our list so you can make the right choice!
RAVE Recommends
You need some accessories for your new air purifier. We've got you covered: