Being outdoors is relaxing and fun, but if you suffer from allergies, you know it can also be rough.
And seasonal allergens don't stay outdoors, so to keep your allergies under control, a good air purifier for your home is a must. Our pick for the best air purifier for allergies is the Molekule Air Purifier. This purifier uses an advanced light activated nano-filter to eliminate harmful elements in the air, giving you a clean and clear home environment!
More than 50 million people nationwide suffer from allergies each year, 24 million of which also suffer from asthma. If you are one of those people, you know how frustrating allergy season can be. You want to enjoy the warm weather outside, but you have to make sure you are taking your allergy medications. What is even more frustrating is the fact that homes can often be twice as polluted with allergens as the outdoors.
Having a quality air purifier is an absolute must for people suffering from allergies or asthma. Today's state-of-the-art air purifiers use high-efficiency particulate air (HEPA) filters and other filtering techniques to remove up to 99.7% of all air contaminants. That means a clean and allergen-free breath of fresh air for you!
But not every air purifier uses the same technique, nor do they all cost the same price. So how do you choose the best one? Never fear, your trusted RAVE review is here! We conducted serious research on these machines, including hours spent online reviewing data from consumer reviews, industry experts, doctors, and folks who suffer from allergies or asthma. Then we put together a list of the best air purifiers for allergies just for you.
The Air Purifiers for Allergies We RAVE About
Keep the runny nose, sneezing, and coughing to a minimum during allergy season with one of these great air purifiers.
Coughing, sneezing, congestion, watery eyes, sinus pain — yep, it's allergies. If you are allergic to certain foods, bee stings, ragweed, or pollen, your body's immune system produces antibodies to attack that substance.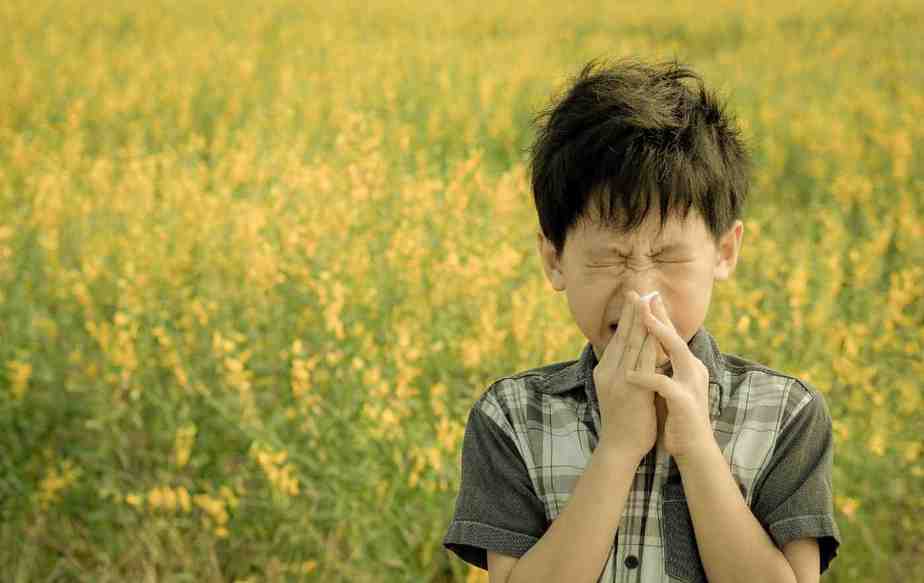 When that happens, your allergic symptoms are side effects telling you there is a war going on inside you!
Where do allergies come from?
An allergy is defined as an overreaction of the immune system to what is typically a harmless substance in the environment. According to scientists, no one is born with allergies, but having allergic reactions can be hereditary. So how do allergies develop?
When a substance enters the body, the immune system can either label it as dangerous or harmless. If the immune system decides the substance is dangerous, it will produce immunoglobulin to fight the perceived threat. When these chemicals are released into the bloodstream, an allergic reaction occurs.
Once the immune system labels a substance harmful, the body will always treat it as a threat. Consequently, doctors have been developing other techniques, such as immunotherapy, to help reprogram the immune system.
Consisting primarily of slowly introducing increasingly larger doses of an allergen to the body, immunotherapy desensitizes the immune system to the substance. The allergen is usually delivered via shot, tablet, or drops.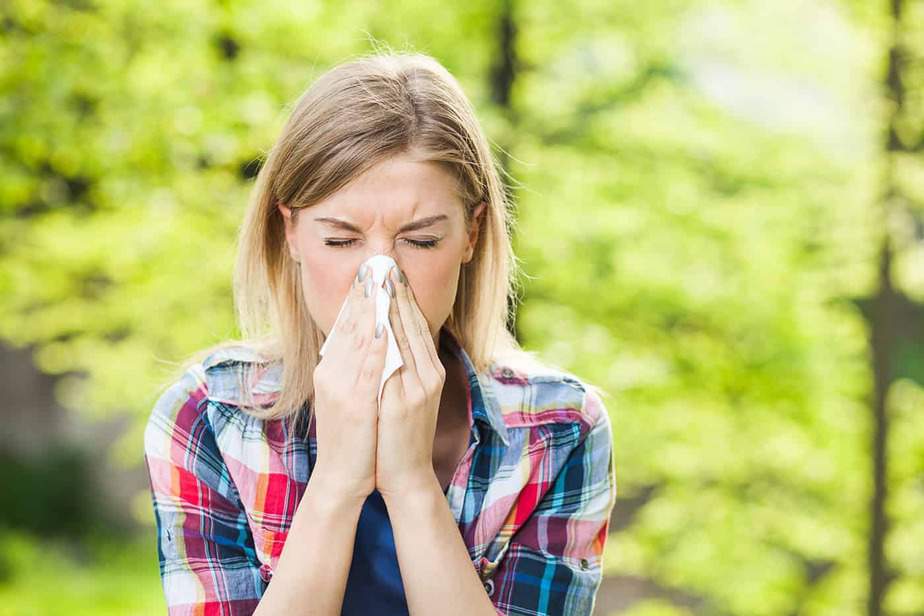 Common Allergies
The body is capable of having all kinds of allergic reactions. There are skin allergies, such as eczema, that occur if the skin's permeability barrier and the immune system don't function properly, leading to a rash. Eczema can also flare up from exposure to certain soaps or lotions.
There are also allergies to certain foods. Nuts, shellfish, dairy products, eggs, fish, wheat, soy, and some vegetables are all capable of producing allergic reactions. Some reactions can be severe, so food products must be clearly labeled when these items are present.
Prescription drugs can also cause allergic reactions. Even though prescription drugs are carefully tested before being sold, you can still have an adverse reaction to them. About 6.5% of all hospital admittances are due to prescription drug allergies.
Certain neurotoxins, such as from bee stings and other insect bites, can also produce an allergic reaction.
Many people are allergic to pet dander, or microscopic flakes of dead skin from animals, especially dogs and cats.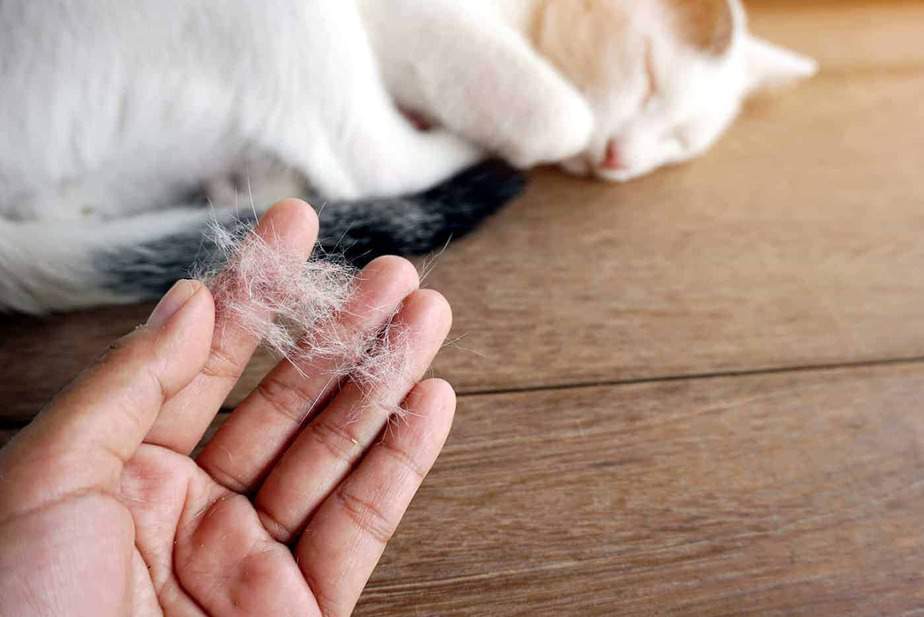 Many of the allergies above could lead to anaphylaxis, which can be life-threatening. Be sure to work with your doctor to identify your own allergies.
Allergic rhinitis
Allergic rhinitis is an allergic response produced in the nasal cavity, such as sneezing, itching, and nasal blockage. This symptom can arise from seasonal allergies, typically involving pollen and plants or trees, or allergies to pet dander and other airborne particulates.
Asthma
Asthma is a condition affecting the lungs, where airways become inflamed. Symptoms include wheezing, chest tightness, coughing, and shortness of breath. Some 25 million people in the U.S. have asthma, and according to the Center for Disease Control (CDC), around 1.8 million asthma sufferers wind up visiting the emergency room every year.
Because allergies can trigger asthma symptoms, it is important to know which allergens affect you, and limit your exposure to them.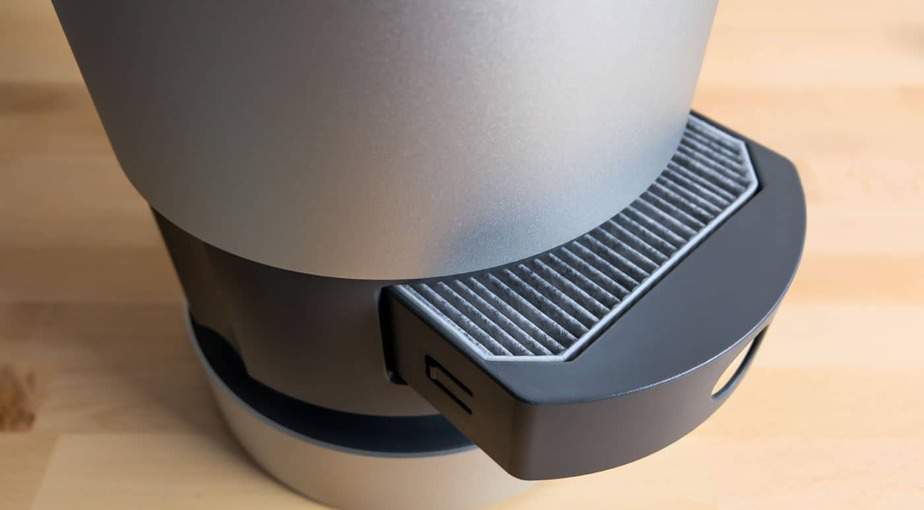 Methodology
Through our research, we found the following categories to be essential when considering which air purifier is best for keeping allergens out of your home:
Filtration effectiveness: You want to make sure your air purifier is really effective at removing troublesome allergens.
Price: Air purifier prices vary, and it is important to identify which ones are really worth the price.
Noise level: Every air purifier makes noise, but some are louder than others.
Coverage: Most purifiers cover a certain amount of space, so make sure the one you choose meets your needs.
Filtration method: There are now a number of methods used in the filtration process, many of which are effective for different kinds of allergens.
Manufacturer and warranty: It is important to make sure customer service, quality of production, and warranty all meet your needs.
Before allergy season hits, check out our list and make an informed decision on your next air purifier.
Can an air purifier make allergies worse?
If you have allergies, chances are you have been advised to consider trying an air purifier to eliminate indoor allergens. Maybe you already bought a quality air purifier and are trying it out.
A persistent question, however, is whether air purifiers can actually make your allergies worse.
Truth be told, there are some ways air purifiers might not help your allergies. The most obvious is that an air purifier stirs up the air – and thereby dust and other allergens – in your home to draw it into the filtration system. It is likely that more material will be in the air when you first use your air purifier.
Another way air purifiers might make your allergies worse is if you neglect to change the filter regularly. Most filters capture allergens — but that is all they do. As those allergens are captured and build up in the filter, any new air circulating in can be exposed to the materials on your dirty filter.
Additionally, an air purifier might not help if it uses an ionizer. Most ionizers emit traces of ozone, which is harmful when breathed in at high levels, and can definitely trigger allergies.
However, it is still safe to say that for the most part, air purifiers do not make allergies worse. There are some things you can do to ensure your air purifier is an ally rather than an enemy in your struggle with allergies.
Be sure that your machine is equipped with a HEPA filter, which can collect 99.97% of particles 0.3 microns or larger. Also, change your HEPA filter often – between three and six months. Finally, if your machine has an ionizer, it might be a good idea to skip that feature.
What is the best air purifier for asthma?
Asthma symptoms occur when airways in your lungs contract because of inflammation. You may experience shortness of breath, wheezing, coughing, and tightness of the chest.
Air purifiers help those who suffer from asthma by removing fine particulates in the air, reducing irritants that can trigger asthma symptoms.
The best types of air purifiers to assist with allergies and asthma are ones that remove allergens from the air. The HEPA filter, developed during World War II, is now an industry standard. These filters are highly effective and can remove up to 99.97% of particles up to 0.3 microns in size.
Two additional factors to consider are airflow and area coverage: Make sure your air purifier is powerful enough to filter the air in your home.
Likewise, remember that most air purifiers cannot purify the air of your entire home. They usually have a range between 150 and 400 square feet, with some covering much more.
You may even want to consider buying a couple air purifiers. If you can't afford more than one, be sure to place the air purifier in the room where you spend most of your time.
What is the best air purifier for allergies?
Allergy season can be rough on allergy sufferers, but you can find some relief – at least in your home – by using a quality air purifier. With so many different models on the market, it can be tough to figure out which one best fits your needs. Don't worry though, we are here to help.
Through our thorough research, we found the following questions to be most important when buying an air purifier:
What type of filtration method and filter does the device use?
How heavy is the machine and can it be moved easily?
How expensive is the device?
What are the ongoing costs of owning this air purifier?
How loud does it get?
Is the machine easy to use and what kind of features does it come with?
Who is the manufacturer and what kind of warranty do they offer?
How large of a room can it clean?
These and other questions led us to the Molekule Air Purifier as the top choice for air purifiers for allergies.
Check out our list before you choose your next air purifier — your allergies will thank you later!
RAVE Recommends
Are you in need of even more ways to keep your allergies in check? Take a look at some of our favorite products to help keep sniffling and sneezing at bay.