Being outdoors is relaxing and fun, but if you suffer from allergies, you know it can also be rough.
And seasonal allergens don't stay outdoors, so to keep your allergies under control, a good air purifier for your home is a must. Our pick for the best air purifier for allergies is the Molekule Air Purifier. This purifier uses an advanced light activated nano-filter to eliminate harmful elements in the air, giving you a clean and clear home environment!
More than 50 million people nationwide suffer from allergies each year, 24 million of which also suffer from asthma. If you are one of those people, you know how frustrating allergy season can be. You want to enjoy the warm weather outside, but you have to make sure you are taking your allergy medications. What is even more frustrating is the fact that homes can often be twice as polluted with allergens as the outdoors.
Having a quality air purifier is an absolute must for people suffering from allergies or asthma. Today's state-of-the-art air purifiers use high-efficiency particulate air (HEPA) filters and other filtering techniques to remove up to 99.7% of all air contaminants. That means a clean and allergen-free breath of fresh air for you!
But not every air purifier uses the same technique, nor do they all cost the same price. So how do you choose the best one? Never fear, your trusted RAVE review is here! We conducted serious research on these machines, including hours spent online reviewing data from consumer reviews, industry experts, doctors, and folks who suffer from allergies or asthma. Then we put together a list of the best air purifiers for allergies just for you.
The Air Purifiers for Allergies We RAVE About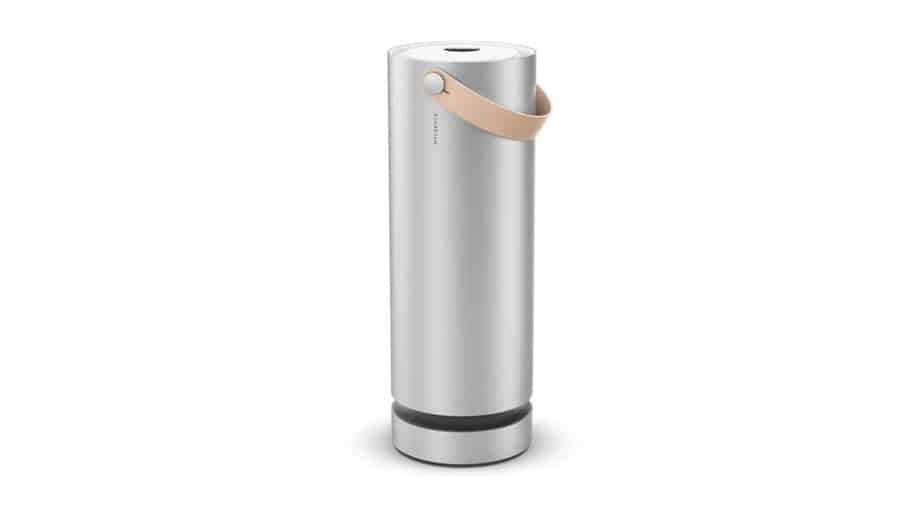 Best Overall
Molekule Air Purifier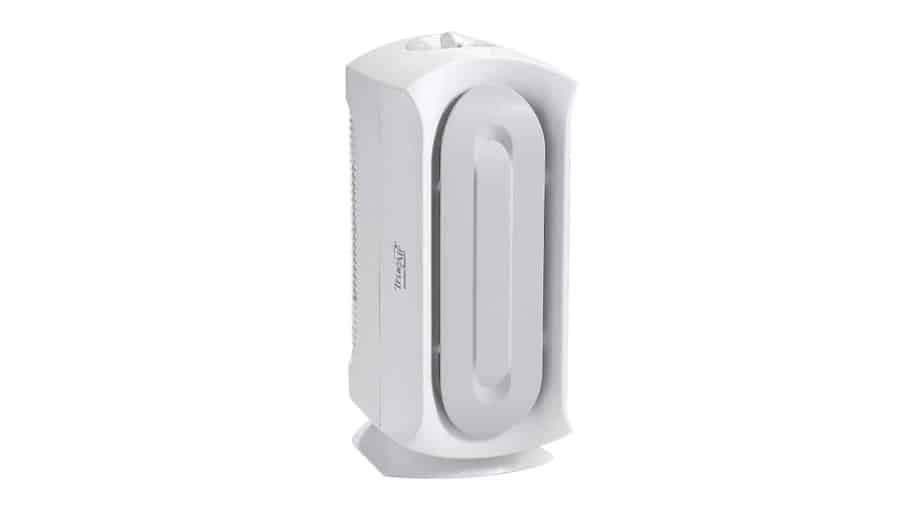 Best Budget
Hamilton Beach TrueAir Allergen-Reducing 04384 Air Purifier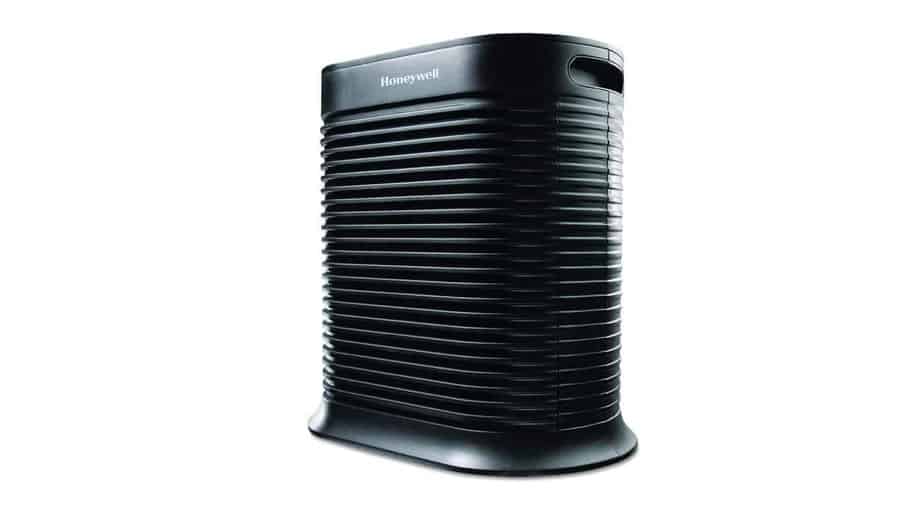 Best for Odor Removal
Honeywell True HEPA HPA300 Air Purifier
Coughing, sneezing, congestion, watery eyes, sinus pain — yep, it's allergies. If you are allergic to certain foods, bee stings, ragweed, or pollen, your body's immune system produces antibodies to attack that substance.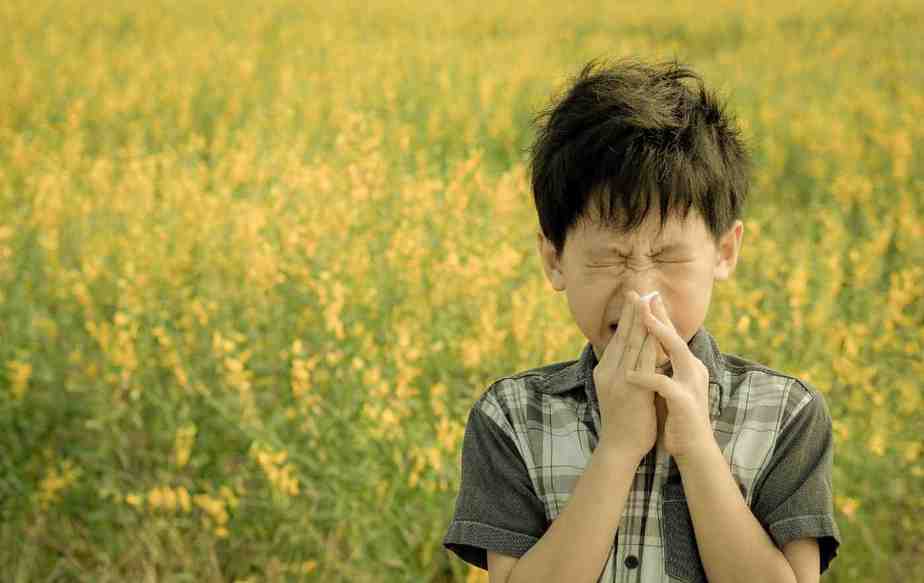 When that happens, your allergic symptoms are side effects telling you there is a war going on inside you!
Where do allergies come from?
An allergy is defined as an overreaction of the immune system to what is typically a harmless substance in the environment. According to scientists, no one is born with allergies, but having allergic reactions can be hereditary. So how do allergies develop?
When a substance enters the body, the immune system can either label it as dangerous or harmless. If the immune system decides the substance is dangerous, it will produce immunoglobulin to fight the perceived threat. When these chemicals are released into the bloodstream, an allergic reaction occurs.
Once the immune system labels a substance harmful, the body will always treat it as a threat. Consequently, doctors have been developing other techniques, such as immunotherapy, to help reprogram the immune system.
Consisting primarily of slowly introducing increasingly larger doses of an allergen to the body, immunotherapy desensitizes the immune system to the substance. The allergen is usually delivered via shot, tablet, or drops.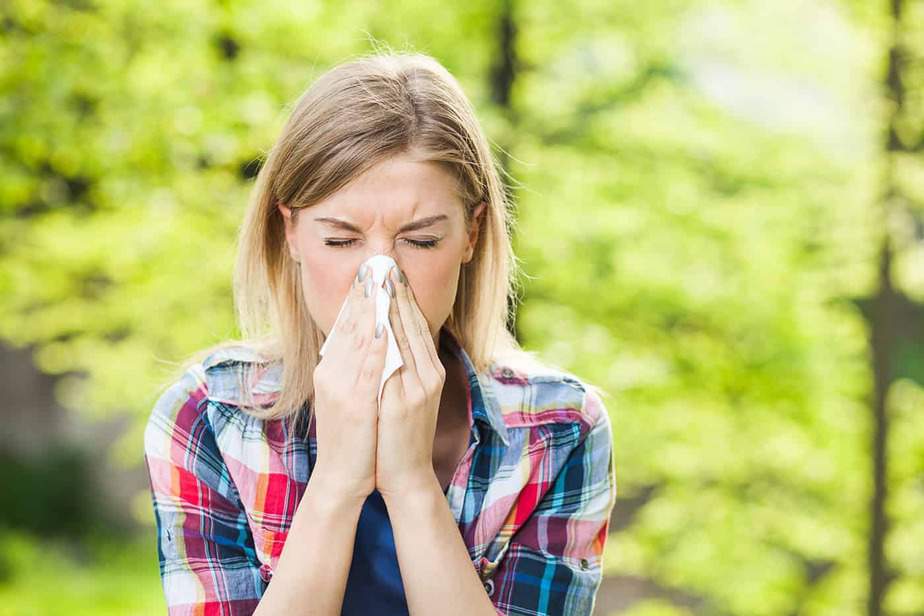 Common Allergies
The body is capable of having all kinds of allergic reactions. There are skin allergies, such as eczema, that occur if the skin's permeability barrier and the immune system don't function properly, leading to a rash. Eczema can also flare up from exposure to certain soaps or lotions.
There are also allergies to certain foods. Nuts, shellfish, dairy products, eggs, fish, wheat, soy, and some vegetables are all capable of producing allergic reactions. Some reactions can be severe, so food products must be clearly labeled when these items are present.
Prescription drugs can also cause allergic reactions. Even though prescription drugs are carefully tested before being sold, you can still have an adverse reaction to them. About 6.5% of all hospital admittances are due to prescription drug allergies.
Certain neurotoxins, such as from bee stings and other insect bites, can also produce an allergic reaction.
Many people are allergic to pet dander, or microscopic flakes of dead skin from animals, especially dogs and cats.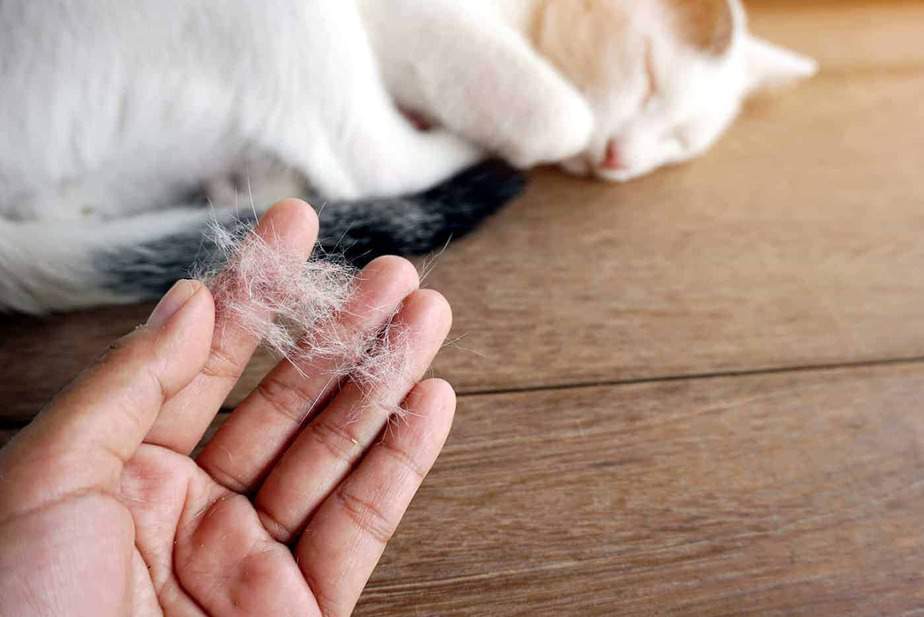 Many of the allergies above could lead to anaphylaxis, which can be life-threatening. Be sure to work with your doctor to identify your own allergies.
Allergic rhinitis
Allergic rhinitis is an allergic response produced in the nasal cavity, such as sneezing, itching, and nasal blockage. This symptom can arise from seasonal allergies, typically involving pollen and plants or trees, or allergies to pet dander and other airborne particulates.
Asthma
Asthma is a condition affecting the lungs, where airways become inflamed. Symptoms include wheezing, chest tightness, coughing, and shortness of breath. Some 25 million people in the U.S. have asthma, and according to the Center for Disease Control (CDC), around 1.8 million asthma sufferers wind up visiting the emergency room every year.
Because allergies can trigger asthma symptoms, it is important to know which allergens affect you, and limit your exposure to them.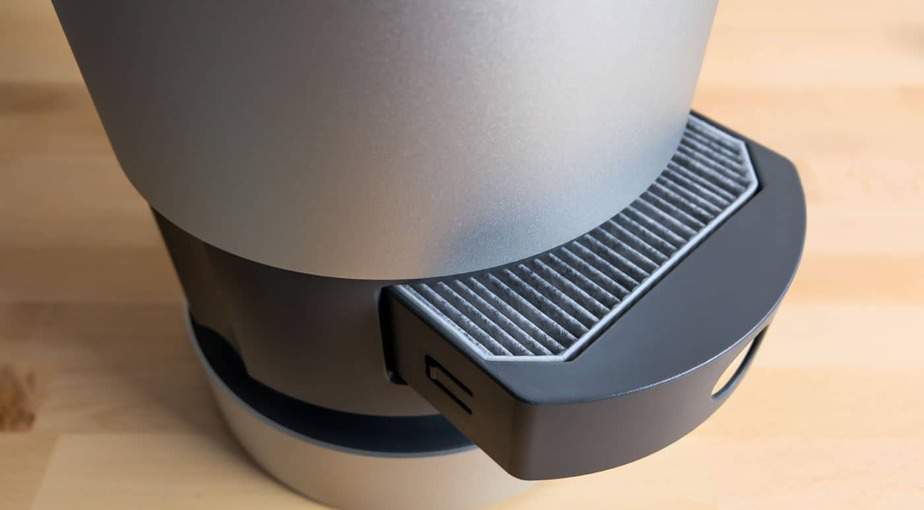 Methodology
Through our research, we found the following categories to be essential when considering which air purifier is best for keeping allergens out of your home:
Filtration effectiveness: You want to make sure your air purifier is really effective at removing troublesome allergens.
Price: Air purifier prices vary, and it is important to identify which ones are really worth the price.
Noise level: Every air purifier makes noise, but some are louder than others.
Coverage: Most purifiers cover a certain amount of space, so make sure the one you choose meets your needs.
Filtration method: There are now a number of methods used in the filtration process, many of which are effective for different kinds of allergens.
Manufacturer and warranty: It is important to make sure customer service, quality of production, and warranty all meet your needs.
Before allergy season hits, check out our list and make an informed decision on your next air purifier.
Best Air Purifiers for Allergies
Our top pick for the best air purifier for allergies is the Molekule Air Purifier. Its unique filtering technique actually isn't a filtering technique at all: It's an eradication technique. The machine draws in air using 360 degree airflow, passing it through a pre-filter where larger particles are captured.
Smaller particles are then drawn into a photo electrochemical oxidation technology (PECO), which breaks down pollutants at a molecular level, rendering them harmless. This whole process happens without creating ozone.
Allergens, viruses, bacteria, mold spores, and any other pollutant larger than 0.1 microns can be removed without a filter. The Molekule isn't cheap, but the advanced PECO technology makes it worthy of our number one spot for air purifiers for allergies.
Pros
Excellent filtration
Great features
Good room coverage
Cons
Very expensive
Pricey replacement filters
2
Idylis AC-2118 Air Purifier
Second on our list is the Idylis AC-2118 Air Purifier. The Idylis line of products is a private label of Lowes, meaning it is backed by Lowes customer support. This machine is large, powerful, and able to cycle the air in a 450 square foot room four times over the course of an hour.
The Idylis purifier features a 2-stage filtration process, including an activated carbon pre-filter, followed by a HEPA filter. The machine also has a sophisticated control panel, allowing you to not only to set a timer to run the machine by the hour, but also by the day of the week.
Though large, it does have an Energy Star rating, meaning it won't hit your electric bill too hard. It also offers five speeds, the highest of which is still relatively quiet. This machine is great for getting those allergens out of your living space!
Pros
Powerful airflow
Excellent filtration
Great features
3
Austin Air HealthMate HM400
For allergies, it is hard to beat the Austin Air HealthMate HM400. This machine uses a specialized medical grade HEPA filter, which can remove particulates as small as 0.1 microns; standard filters can only remove particulates 0.3 microns or larger.
This machine has a 4-stage filtration process, including two pre-filters to capture large particulates. In addition to the HEPA filter, an industry standard activated carbon filter eliminates odors and gases. Additionally, the HEPA filter can last up to five years.
Though it is advertised to cover up to 1500 square feet, many consumers report it works best between 900 and 400 square feet. Even though this unit is made from stainless steel and quite heavy, the wheels on the bottom make it easy to move around. If you want a powerful machine to remove unwanted allergens, you should definitely give the HealthMate HM400 a look.
Pros
Long lasting filters
Very effective filtration
Energy efficient
Cons
Very expensive
Very loud
Heavy and clunky looking
4
Honeywell True HEPA HPA300 Air Purifier
Next on our list is the True HEPA HPA300 Air Purifier from Honeywell. This highly rated machine features a 2-stage filtration process: An activated carbon pre-filter to capture odors, and then three HEPA filters. When combined, these filters capture most fine particulates and allergens such as pollen and pet dander effectively.
The machine features four speeds, and is capable of covering a 465 square foot room. It can be loud, but when the machine is set on high, it can circulate the air in a room five times in one hour.
There is an indicator light to tell you when to change the filters, however every three to four months is recommended. Also, the carbon pre-filter can be washed so that it lasts longer. And the machine comes with a 5-year warranty, backed by the Honeywell name.
Pros
Good filtration
Good design
Good area coverage
Cons
Tricky filter changing
Higher speed is loud
No UV-C lamp
5
Hamilton Beach TrueAir Allergen-Reducing 04384 Air Purifier
This compact air purifier is also our best budget recommendation. Though small, this unit still features a 3-stage filtration process including both a pre-filter and an activated carbon filter with zeolite technology to eliminate odors and gases.
The main HEPA filter is permanent, cutting down on long term costs, and should be cleaned every three to five months.
Because of its size, this unit doesn't cover a ton of space — about 140 square feet. However, its small size and low noise level mean you can place it anywhere, including a bedside table.
Pros
Very easy to use
Super cheap
Compact
Cons
Not very powerful
Ugly design
HEPA filter degrades over time
6
GermGuardian AC4825 3-in-1 Air Purifier
Guardian Technologies is known for producing sanitizers, ionizers, humidifiers, and very effective air purifiers. The GermGuardian AC4825 is a 3-step purifier under $100, offering efficiency at a really great price.
With pre-filter, HEPA filter, and UV light stages, the GermGuardian AC4825 can handle all your allergy needs. The pre-filter uses an activated charcoal layer to trap larger particulates like pet hair, while also removing bad odors. The HEPA filter takes care of smaller particulates, while the UV light kills most airborne viruses and bacteria.
The machine runs quietly, and can cover about 155 square feet, or a 12'x13' room. There is also a light to indicate when to change the HEPA filter, which can be a bit pricey.
Pros
Great price
Very efficient filtration
Great with odors
Cons
Filter replacements expensive
Annoying blue UV light
7
Holmes Desktop Air Purifier
Next on our list is the versatile Holmes Desktop Air Purifier. This inexpensive option offers high-quality air purification, but doesn't have a lot of features.
Its 2-stage filtration process includes an activated carbon filter to deal with odors and larger particles, and a HEPA filter to capture fine particles. There is also an optional ionizer.
The device is designed so that it can be laid flat on a desk or table, or placed on its end. There is no indicator to tell you when to change the filter, but it is recommended that you switch out the HEPA filter every three to four months.
Pros
Very easy to use
Good filtration
Very inexpensive
Cons
Not a lot of features
Can get loud
Possible traces of ozone
8
Coway AP-1512HH Mighty Air Purifier
Our next air purifier for dealing with allergies is the Coway AP-1512HH Mighty Air Purifier. Folks, this is "the little air purifier that could." It is very compact at 16''x18'', and yet is able to purify up to 528 square feet. Very impressive!
The Coway AP-1512HH features a 4-stage filtration process, including a metal mesh pre-filtration to capture larger bits of dust and animal hair. Then, the activated carbon and true HEPA filters remove up to 99.97% of fine particulates and allergens, as well as household odors. The final stage is an ionizer that charges dust particles, making them too heavy to float through the air and easier to clean up.
The Coway features five speeds, and a light indicator to identify if the air in a room is healthy or not. The ionizer does emit a small trace of ozone, and the replacement filters can be hard to find. Overall, this is a very effective air purifier for removing allergens from a medium-sized room.
Pros
Compact design
Good coverage radius
Effective filtration process
Cons
Pricey
Trace amounts of ozone
Replacement filters hard to find
9
Dyson Pure Cool Link Air Purifier
Next on our list is the Dyson Pure Cool Link Air Purifier. Typical of most Dyson products, this device has a sleek design making it less of an eyesore than most air purifiers. Calling this an air purifier is really only half the story: It is actually a fan and purifier in one.
The fan is mounted on top of the filtration system on the bottom. The filtration process includes a small activated carbon layer along with a standard HEPA filter. These two stages generally get allergens under control effectively, and remove unwanted odors.
The Dyson App allows you to control a number of features on the machine, including a timer, an air quality reader, and a sleep mode. The Dyson Pure Cool Link air purifier is also remarkably quiet, even on high, which is handy if you are sensitive to noise.
Pros
Attractive design
Good airflow
Good filtration system
Cons
Doesn't filter all air it moves
Expensive
Very small carbon filter
10
Rabbit Air MinusA2 SPA-780A Air Purifier
Last on our list is the Rabbit Air MinusA2 SPA-780A Air Purifier. Unlike other air purifiers, the MinusA2 is actually aesthetically pleasing and highly effective. It features a 6-stage filtration process, one stage of which you can customize to target specific areas or substances of concern in your home.
Though this machine is large, it is capable of purifying up 800 square feet, and can be mounted on the wall if necessary. Additional features include an LED mood light and a sleep mode. This device is also Energy Star rated, so your electrical bill won't take a hit.
There are five speeds to choose from, and even on the highest speed, it is relatively quiet. Though expensive, it comes with a 5-year limited warranty. If money is not an issue, you may want to consider the Rabbit Air MinusA2 SPA-780A to keep allergens out of your home!
Pros
Excellent area coverage
6-stage filtration process
Sleek design
Cons
Very expensive
Large machine
Pricey upkeep
Related rankings
Can an air purifier make allergies worse?
If you have allergies, chances are you have been advised to consider trying an air purifier to eliminate indoor allergens. Maybe you already bought a quality air purifier and are trying it out.
A persistent question, however, is whether air purifiers can actually make your allergies worse.
Truth be told, there are some ways air purifiers might not help your allergies. The most obvious is that an air purifier stirs up the air – and thereby dust and other allergens – in your home to draw it into the filtration system. It is likely that more material will be in the air when you first use your air purifier.
Another way air purifiers might make your allergies worse is if you neglect to change the filter regularly. Most filters capture allergens — but that is all they do. As those allergens are captured and build up in the filter, any new air circulating in can be exposed to the materials on your dirty filter.
Additionally, an air purifier might not help if it uses an ionizer. Most ionizers emit traces of ozone, which is harmful when breathed in at high levels, and can definitely trigger allergies.
However, it is still safe to say that for the most part, air purifiers do not make allergies worse. There are some things you can do to ensure your air purifier is an ally rather than an enemy in your struggle with allergies.
Be sure that your machine is equipped with a HEPA filter, which can collect 99.97% of particles 0.3 microns or larger. Also, change your HEPA filter often – between three and six months. Finally, if your machine has an ionizer, it might be a good idea to skip that feature.
What is the best air purifier for asthma?
Asthma symptoms occur when airways in your lungs contract because of inflammation. You may experience shortness of breath, wheezing, coughing, and tightness of the chest.
Air purifiers help those who suffer from asthma by removing fine particulates in the air, reducing irritants that can trigger asthma symptoms.
The best types of air purifiers to assist with allergies and asthma are ones that remove allergens from the air. The HEPA filter, developed during World War II, is now an industry standard. These filters are highly effective and can remove up to 99.97% of particles up to 0.3 microns in size.
Two additional factors to consider are airflow and area coverage: Make sure your air purifier is powerful enough to filter the air in your home.
Likewise, remember that most air purifiers cannot purify the air of your entire home. They usually have a range between 150 and 400 square feet, with some covering much more.
You may even want to consider buying a couple air purifiers. If you can't afford more than one, be sure to place the air purifier in the room where you spend most of your time.
What is the best air purifier for allergies?
Allergy season can be rough on allergy sufferers, but you can find some relief – at least in your home – by using a quality air purifier. With so many different models on the market, it can be tough to figure out which one best fits your needs. Don't worry though, we are here to help.
Through our thorough research, we found the following questions to be most important when buying an air purifier:
What type of filtration method and filter does the device use?
How heavy is the machine and can it be moved easily?
How expensive is the device?
What are the ongoing costs of owning this air purifier?
How loud does it get?
Is the machine easy to use and what kind of features does it come with?
Who is the manufacturer and what kind of warranty do they offer?
How large of a room can it clean?
These and other questions led us to the Molekule Air Purifier as the top choice for air purifiers for allergies.
Check out our list before you choose your next air purifier — your allergies will thank you later!
RAVE Recommends
Are you in need of even more ways to keep your allergies in check? Take a look at some of our favorite products to help keep sniffling and sneezing at bay.
Febreze Air Effects Allergen Reducer Air Freshener: Reduce pollen and other allergens with this great product from Febreze.

National Allergy Allergy-Proof Pillow Cover: Enjoy an allergy-free night of rest by using this great allergy control pillow protector.

Living Pure Essential Oils Sinus Relief Blend: Here's a great holistic option to help give you some relief during allergy season.

Shark Navigator Upright Vacuum: Keeping your carpets and floors clean are an essential strategy for controlling allergens.

VEVA Premium 3D Face Mask: Sometimes when your allergies are just too much, the only solution is a mask!

Chris Winn
Chris Winn is a freelance writer who works in the Minneapolis area, where he and his family are beholden to two cats and a dog.