Love deep-fried foods, but tired of all the calories and clean-up?
It may be time for you to consider adding an air fryer to your kitchen wares. With dozens of options available on the market, we did the homework and can confidently recommend the Ninja Air Fryer as the best air fryer for your kitchen. This is a model that unites affordability and user-friendliness to offer great-tasting fried food.
The principle behind air frying is convection heat, which is heat that, once generated, is circulated by a high-powered fan. (This is distinct from conduction heat, which is cooking done over a hot surface.) Basically, an air fryer is a small but high-powered convection oven.
What creates the desired "frying" effect is the fan spinning at a rapid rate. A slow fan, which you find on most convection ovens, will simply bake or broil the food.
Air fryers are typically small units. A good one will include design elements such as vents and air holes that help the heat circulate evenly around the food. And since very little heat escapes, the flavors and moisture are trapped in the unit so the food doesn't dry out.
The result? A wholesome approximation to deep-fried fare. Think tender interior and crunchy exterior.
Though often marketed as a substitute for grease fryers, the air fryer is rapidly becoming a serious piece of cooking ware in its own right. It's a versatile appliance that offers a unique way to prepare food.
Air fryers are being used to cook more than fries and chicken wings, too. They've started to appear in cooking shows and in the homes of celebrity chefs. (Gordon Ramsay uses one to make gourmet dishes like turkey sliders and rib-eye steak!)
This is an exciting new kitchen appliance that can help you lead a healthier life.
The Air Fryers We RAVE About
Skip the grease, not the flavor.
Benefits of Air Frying
In general, air fryers are time-efficient and energy-efficient. Best of all, they help you eat healthier.
Here are some of the biggest benefits to these appliances:
You can dramatically cut down saturated fats, carbs, and oils in your diet while satisfying that craving for something crunchy.

Air fryers are easier to clean than grease fryers and convection ovens. There's no container of cooking oil to filter and store, and the individual parts are often dishwasher safe.

Air fryers cook faster than convection ovens.

They require less energy than convection ovens, and they don't heat up your whole house while you use them.
Myths about Air Frying
Before you purchase an air fryer, let's dispel some myths about them. These are circulated either by marketers trying to make a sale or overly-enthusiastic users. In any event, they could negatively affect your purchasing choices.
There are at least 5 myths worth mentioning.
Myth #1: The odors are contained in the air fryer.
When food is baking in a convection oven, the smell can fill a room. That can be a lovely thing in a home, but it can be an irritation in a dorm. While it does operate with a significantly smaller profile than an oven, your roommate will know when you are cooking with your air fryer.
Odor aside, the air fryer does do a great job of containing smoke and steam — provided you don't burn anything.
Myth #2: Air-fried food tastes just like deep-fried food.
This is by far the biggest myth. Yes, you can achieve an approximation to traditionally fried food with an air fryer. No, you will not fool anyone into believing that the food you prepared in an air fryer is deep-fried. Yes, you can make fries that are crunchy and scrumptious. No, they will not taste exactly the same.
Myth #3: If you don't already eat deep-fried foods, you don't need an air fryer.
It's better to think of an air fryer as "an oven that crisps your meat." It offers something unique. It isn't just an alternative to a deep fryer.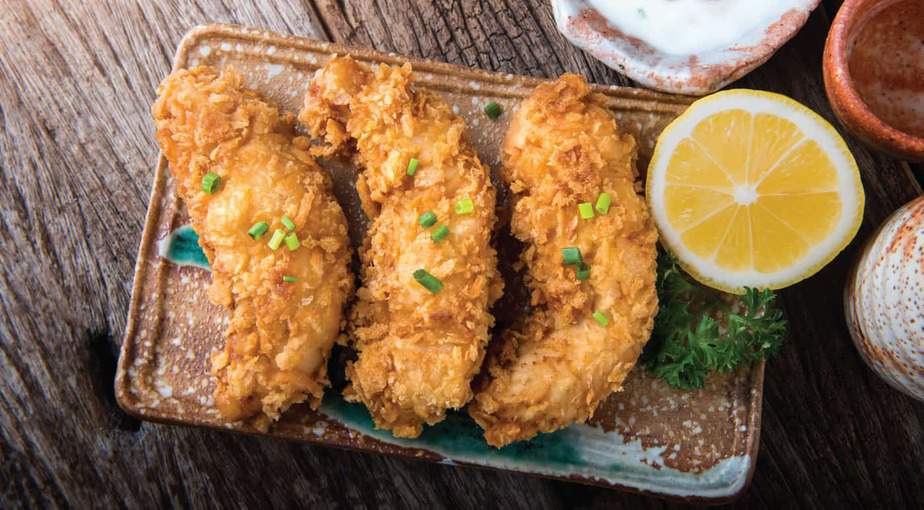 So even if you don't eat fries or chicken wings on a regular basis at home, an air fryer is still a time-efficient, energy-efficient, and delicious way to prepare all kinds of food — not just traditional deep-fried fare.
Myth #4: You don't need to use any oil.
Air fryers do not eliminate the need for cooking oil. They do minimize it, and with great success, I might add. You might need only a tablespoon of oil for a pound of meat, maybe 2 for 4 cups of vegetables.
You might forgo the use of oil if you are cooking particularly fatty foods. But generally, at least a little bit of oil is necessary to achieve that crunchy "fried" effect.
Myth #5: An air fryer makes everything taste awesome!
Air fryers rely on oils and fats to achieve their crispiness. These oils and fats must either be native to the food (i.e., marbled meat, chicken with skin, etc.) or they must be added.
Without this, the food will become cracked and dry, so an air fryer may actually make some foods taste worse. 
All that said, there are plenty of things that will taste awesome if cooked in an air fryer.
Tips for Getting the Best Results from an Air Fryer
Measure width, not volume.
Because an air fryer cooks food by circulating hot air through a basket, the best results are achieved when the food is prepared in a single flat layer. Stacks of fries or chicken wings piled on each other will only increase the odds of a poor, uneven cook.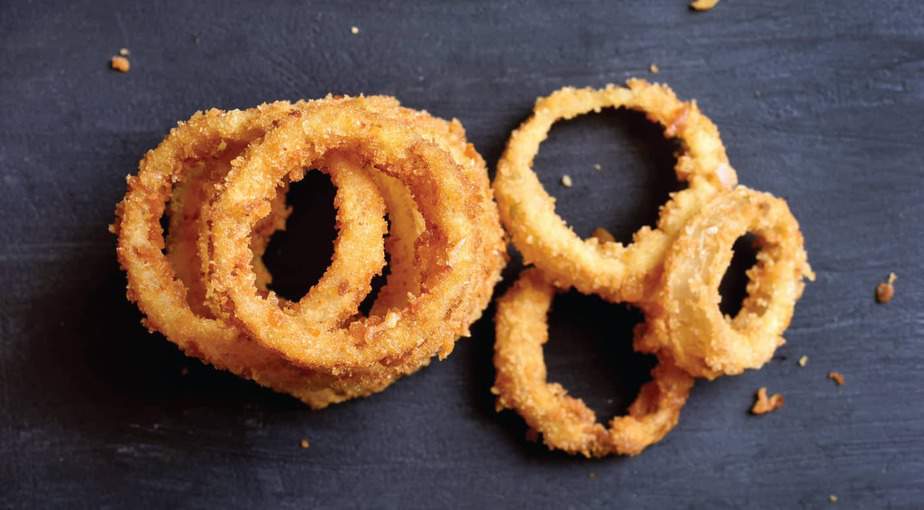 Especially if you want to prepare large portions, make sure you are purchasing an air fryer with a wide base. Be warned: Even if a basket boasts many quarts, this does not necessarily mean that it has a wide base.
Scroll down to the description of the product to check its measurements. Make sure the basket is wide enough to meet your needs. Otherwise you may end up purchasing an air fryer with a high volume but a tall basket.
Digital controls are the way to go.
There are 2 major reasons that a digital panel outdoes a traditional dial or knob. First, when measuring time and temperature, a digital panel will be more precise.
Second, over time, the paint or etching for traditional dials and knobs will inevitably fade away. A digital panel lasts much longer.
Fattier foods require less oil.
The appeal of air fryers is that they minimize the amount of oil you use to cook. However, if you want to eliminate oil from your diet entirely, fattier foods (i.e., pork shoulder, chicken with the skin on it, etc.) tend to cook much better in an air fryer than other foods, and may require no oil at all.
Best of all, the fat drains out of the meat as it cooks and drips through the grate, collecting at the bottom of the pan, so much of the fat is expelled from the food before you eat it.
Methodology
The technology behind air fryers is relatively new, and it has a singular job. You need to make sure that it's doing it well.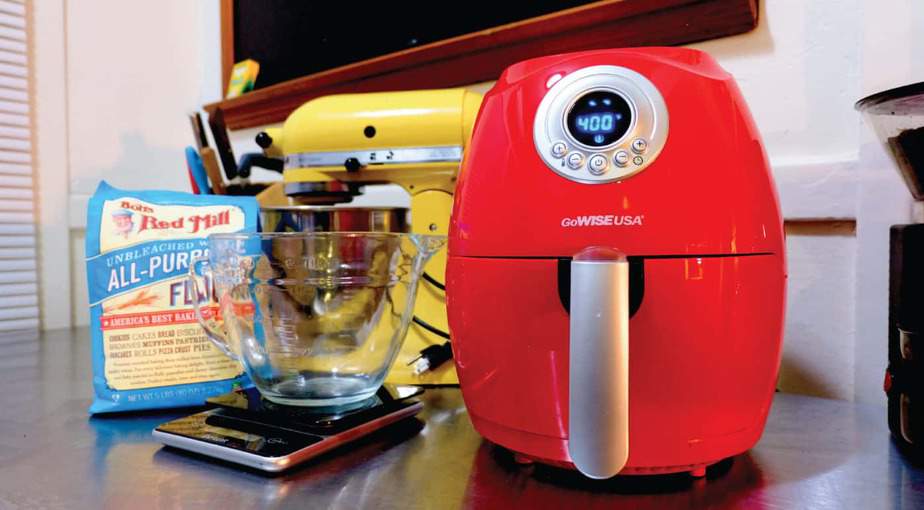 To that end, the following factors were considered as we compiled this list:
Maintenance:

 Is it easy to clean or repair?

Design: 

How intuitive is this product to operate? How precise are the dials? 

Style:

 Will you be embarrassed to feature this product on your counter for all to see?

Bonus features: 

Does the product serve additional functions?

Noise pollution:

 When in use, does the product sound like farm equipment starting a metal band on a spring mattress?

Performance: 

Does this air fryer cook food thoroughly and evenly?

Taste: 

Does the air fryer produce a convincing imitation of a deep fryer?

Popularity: Which air fryer do you find in the most kitchens?
Perks: 

Does the supplier offer a satisfaction guarantee or lifetime warranty? How excellent is the customer service? 
With all this in mind, take a look at our list of the 11 best air fryers that you can buy today.
Best Air Fryers
I own a convection oven. Do I need an air fryer?
Maybe.
While a convection oven and an air fryer are identical in principle — i.e., they cook food by circulating heat through a fan — they differ in execution. An air fryer will have a more powerful fan and the heat source will be positioned above the food. Very few convection ovens share these 2 features, without which the food will simply be baked or broiled instead of achieving that desired "fried" effect.
Our suggestion? Look up a few recipes for air fryers and attempt them with your convection oven before making a decision.
Can I cook with my air fryer without using any oil?
At least some oil must be used for the food to achieve the desired "fried" effect. This oil must be either native to the food (i.e., marbled meat, chicken with skin, etc.), or it must be added.
You will not need much — far less than a traditional deep fryer. A pound of meat or 4 cups of vegetables may require no more than a tablespoon of oil each. But without any oil, the food will become cracked and dry.
Can I use aluminum in my air fryer without damaging it?
Yes. An air fryer uses convection heat, not microwaves, so it is safe to cook with metal containers and aluminum foil. Treat the air fryer like a small convection oven: They both operate on the same principle.
Can I cook frozen foods in my air fryer?
Yes. Most models allow food to be prepared from a frozen state, whether it is meat or vegetables. Excess moisture escapes through an exhaust port, so food will not soften due to too much steam.
However, cooking time might be extended if foods are frozen. Consult your owner's manual to be certain.
What are the best air fryers?
Air fryers are enjoying newfound popularity as more and more folks look to eat healthier and live better. But not all of the air fryers on the market are worth your time and money.
That's what you've got us for.
We've analyzed the experiences of hundreds of consumers like you. Then, we evaluated each product based on a range of criteria, including design, performance, price, style, and more. Based on this research, we're confident in our final selection for the best air fryer: the Ninja Air Fryer.
But there are plenty of other great choices, too. Take a look at the full list of all 11 winners and you're bound to find one that's a perfect fit for your kitchen.
RAVE Recommends
If you're ready to upgrade your kitchen with some new appliances, the following items will bring dinnertime to the next level. Check out these recommendations from the RAVE staff: