When you're contorting your body into crazy yoga poses, you'll definitely want a mat that can keep up. We think the best yoga mat on the market is the Manduka PROlite Yoga Mat.
Offering you all the cushioning your body needs minus the bulkiness, this mat seamlessly fits into any yoga sequence you find your body gliding through.
Just like how our bodies can vary greatly from yoga pose to yoga pose, yoga mats can do the same exact thing. There are tons of different yoga mats on the market each targeted for a specific purpose, and in order to perform the best downward dog you've ever done, you're going to want to make sure your mat fits your specific needs.
When searching for the perfect yoga mat we all like to look for a design we love, but what's the good in that if it's not performing at the level we need it to? There's a few key things you'll want to consider like length, thickness, and material in order to find a mat that allows you to flow seamlessly through each sequence.
Don't worry though, pairing yourself with the perfect mat is much easier than you may think, and we're here to help you out along the way. By the time you finish reading this ranking you'll have paired yourself with a mat that best fits your needs and will be that much closer to savasa-ing your way back to sanity.
The Yoga Mats We RAVE About
The Manduka PROlite Yoga Mat is definitely our number 1 pick when it comes to the best yoga mats on the market because it seamlessly pairs together comfort and stability with lightweight versatility. This mat will keep you grounded and comfortable without breaking the bank or breaking your back when traveling to and from your yoga studio with it.
Read Full Review
Shop Manduka PROlite Yoga Mat
If you travel a lot with your yoga mat, you'll definitely want to get your hands on the Gaiam Foldable Yoga Mat. Unlike most mats that roll up into a cylinder, this yoga mat folds into a compact 10" x 12" square, making it super easy to slip into your tote bag and take on the go. 
Read Full Review
Shop Gaiam Foldable Yoga Mat
Dissolve any worries of slipping on your mat during hot yoga with the Aurorae Synergy Hot Yoga Mat. While most yoga mats would leave you falling left and right when your hands and feet get a bit sweaty, your grip on this mat actually improves with a bit of moisture. Go back to enjoying hot yoga without the worry of ending up on your butt.
Read Full Review
Shop Aurorae Synergy Hot Yoga Mat
Finding the Best Yoga Mats
To find the best yoga mat, it's important to know both what you're looking to get out of a yoga mat as well as what a yoga mat actually does for your exercise routine. A yoga mat plays a vital role in the yoga exercise process, and provides more benefits and serves more functions than you might realize. 
First, let's look at the history of yoga itself before diving into the best yoga mats. 
The Explosion of Yoga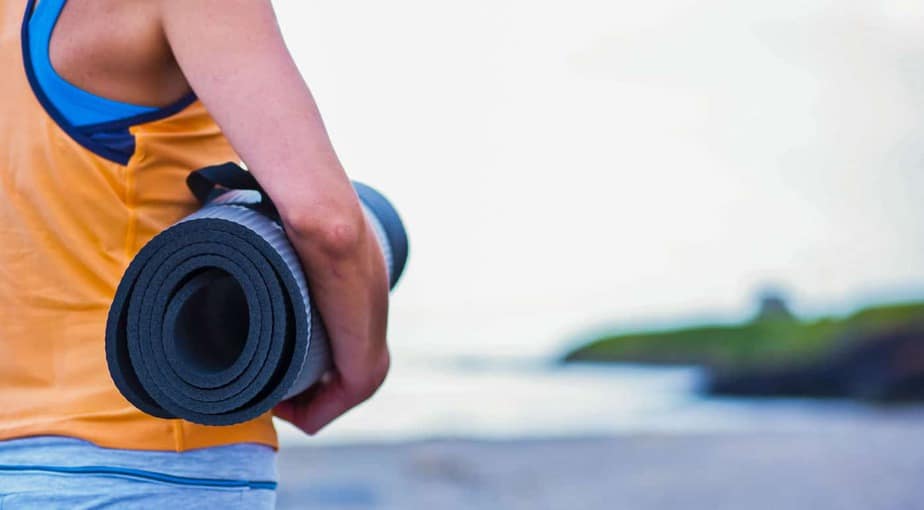 Yoga and its practice has been becoming increasingly popular, even though it's a practice that is rooted in over 5,000 years of ancient findings, texts, and traditions. A new survey conducted by Yoga Alliance and Yoga Journal reports that the number of Americans doing yoga has grown by over 50% in the last 4 years to over 36 million as of 2016.
In addition, 9 out of 10 Americans have heard of yoga, 1 in 3 Americans has tried yoga at least once, and more than 15% of Americans have done yoga in the last 6 months. Plus, more than a third of Americans say they are very likely to try yoga in the next year.
Judging by these numbers, it's clearly very obvious that yoga and its practice is literally exploding over the country, and it has become a staple in the whole idea of "self care."
Yoga and its Benefits
It's no secret that yoga feels good. Many of us are flocking to our local studio to take classes from vinyasa to restorative because of how amazing we feel when we're done. From relaxing in poses where you're practically falling asleep, to constantly flowing up and down in movement, yoga is an amazing way to loosen your body and work out kinks.
Yoga has many other benefits though that we may not initially realize. Some of yoga's many, many benefits include:
Improved cardiovascular fitness

Increased flexibility

Increased blood flow

Increased balance

Improved overall quality of life

Increased muscle strength and tone

Reduced stress

Reduced anxiety

Reduced pain

Healthier lifestyle overall

Prevents cartilage and joint breakdown
Surprisingly, this list is not even where the benefits end. Yoga is not only amazing for our physical body, but it's also so amazing for our mental health as well. Even though you can't see the changes, they're happening.
Yoga is for Everyone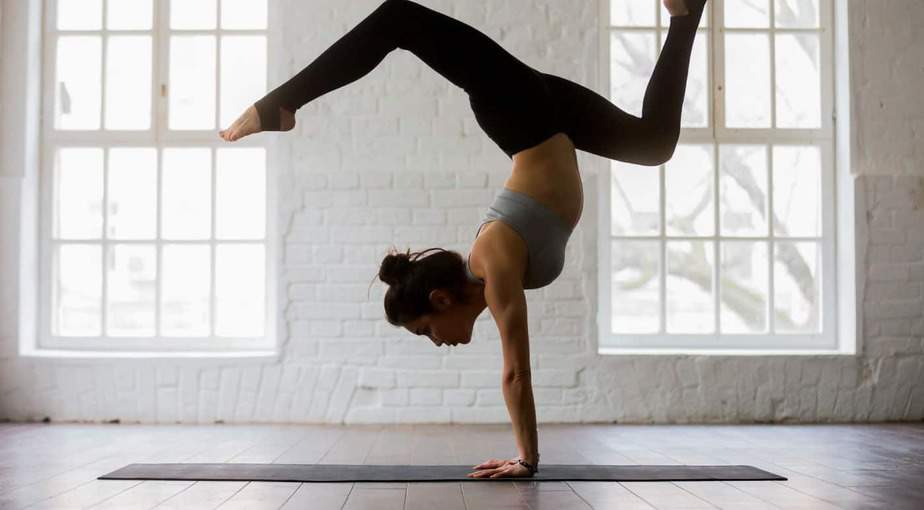 The sad thing is that there are many people out there that don't think they're meant for yoga. Many people have this idea that yoga is only for females, or that if you're not flexible you won't be good at yoga.
The cool thing though is that there's no such thing as being good at yoga. It's true! There's really no right or wrong way to do yoga, as long as you're benefiting from it. If your yoga practice makes you feel good and you're not getting hurt at all from it, then you're doing yoga right.
You don't have to start off as a flexible person to start yoga, especially because yoga itself is what can make you flexible in the first place. So, once you have the narrative that yoga isn't for everyone out of your head, it's time to start purchasing some yoga gear.
Yoga Gear
It's pretty obvious that first and foremost the most important tool in yoga is our body. Yoga is a super physical practice and without our bodies we wouldn't be able to participate in it. However, there are some other important items you'll need to take your yoga practice to the next level.
Some items that aren't required but may help improve your practice include yoga blocks, a blanket, a bolster, and a strap. These items all can help keep you balanced, stretch you a bit further, and keep you cozy and comfy in savasana.
Arguably the most important item though that you'll need when it comes to yoga is a yoga mat. A yoga mat will greatly improve your practice. From keeping you comfortable to helping you maintain your balance and sturdiness, a yoga mat is really your saving grace when it comes to your yoga practice.
Yoga Mats
The truth that some of us may not want to face is that finding the perfect yoga mat for your practice can be hard. There's tons of different brands, styles, sizes, and materials that can completely change not only the look but the feel of your mat. There are even some mats that are better for certain types of yoga than others.
There are lots of factors you'll want to take into consideration when purchasing a yoga mat, including:
Thickness

Length

Brand

Weight

Material

Grip level

Texture
And that's not even all of it. There's a different yoga mat for almost every different type of yoga there is, so it would be close to impossible to not get overwhelmed when on your yoga mat search.
Get Into Your Best Downward Dog
The hardest part about immersing yourself into yoga sometimes can be starting. But, another big issue can be finding the perfect mat. The good news though is that we got you covered. We gathered together the best of the best yoga mats on the market, so that you wouldn't have to do any of the work.
Simply take a look at the mats in this list, pick your favorite, and get your yoga on.
Methodology
Over here we take self care very seriously, and yoga is now trendier than ever and a super hot topic when it comes to taking care of ourselves. We all know though that besides our bodies, our yoga mat is the most important tool for getting our downward dog on, and we obviously want you to have the best mat out there.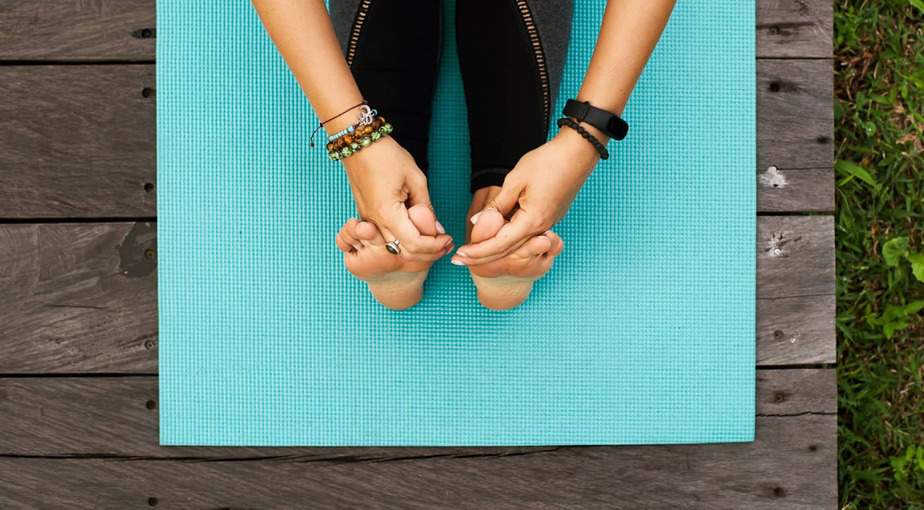 That's why when searching for the best yoga mats on the market, we don't just search the words "yoga mat" and write down the first ten results we see. Our search goes much deeper than that. Every yoga mat we present you with in this ranking is judged on a number of factors, including:
Price

Brand

Weight

Thickness

Material

Comfort

Grip level

Pros and cons

Customer ratings and reviews

Popularity

Overall quality
We want to make sure that when it comes to suggesting mats we're giving you only the best of the best. The last thing we would want to do is suggest to you a product that we wouldn't personally use ourselves, so rest assured that our reviews of these yoga mats are the real deal and get your savasana on in confidence.
The Best Yoga Mats
Are there different types of yoga mats for different types of yoga?
With yoga becoming hugely popular in recent years, we're sure most of us know that there are tons of different types of yoga. There's the types of yoga that have been around for years, like ashtanga, vinyasa, and restorative, and then there's some yoga with a twist, like goat yoga.

With that being said, there are definitely some mats that are better for certain types of yoga than others. For example, it can be expected that when taking a hot yoga class you're going to sweat a little bit. Because of this we suggest looking for a yoga mat that is meant for sweating so that you won't slip and lose your balance.

For restorative yoga and other types of yoga similar to that, you may want to find a yoga mat that has a lot of support and cushioning, as many poses you'll find yourself in during these types of yoga classes involve laying on the floor. Therefore you'll want a mat that will support your joints and bones on the hard floor.

When it really comes down to it, you'll want to find a yoga mat that works best for you. With the exception of buying a yoga mat that has a good grip for hot yoga and yoga similar to that, the perfect yoga mat really will be the one that works best for you and your body.
Is a yoga mat required for practicing yoga?
While there isn't a written rule that requires you to purchase a yoga mat before walking into your first yoga class (unless the yoga studio your attending does have this specific rule in place), we highly suggest you purchasing a yoga mat, and at the very least checking to see if the studio you're attending has extra mats you can borrow.
Practicing yoga without a mat can be a bit challenging. Not only may it possibly be rough on your body as you have no cushioning in between your body and the hardwood floor, but it also helps your body move a lot more smoothly in between poses as it gives you the support your body needs to move freely.
Yoga mats, if you purchase the right one, also help your feet grip on the ground, which can help prevent any injuries you risk getting in yoga class as there are many balancing yoga poses you may come across in class. They also are way more sanitary than just practicing yoga right on the floor that many other people have walked on.
Like we said, it may not necessarily be required to purchase a yoga mat before attending a class, but we definitely do suggest it. Having your own yoga mat will make your life much easier, is a much more sanitary option than borrowing one from your studio, and will allow your body to flow comfortably and smoothly throughout your practice.
What's the best yoga mat?
There are tons of really amazing yoga mats on the market, it's almost hard for us to choose which one is our favorite. But if we had to pick, we'd totally give our first place prize to the Manduka PROlite Yoga Mat. Combining superior quality with comfort, this mat gives your body everything it needs to practice a safe yoga sequence.

A really cool feature this mat has is that, unlike many mats out there, this yoga mat improves over time, rather than falling apart and wearing down. Once you break this mat in and it really gets used to your body, you'll notice your grip improving with each sequence you flow through. And you won't experience any peeling, flaking, or fading.

This mat effortlessly cushions your body throughout your entire practice, ensuring you don't leave class with any aches or pains, even if you just stretched your body to its limit in some intense restorative poses. And, with a lifetime guarantee, you can rest assured your mat is always protected from any damage it may fall victim too.

Like we mentioned earlier, when it really comes down to it the best yoga mat is simply the yoga mat that feels the best for your body. As long as your yoga mat is offering your body the support and cushioning it needs to safely and successfully make it through your yoga practice, then that mat is the mat for you.
RAVE Recommends
Sure, having the right yoga mat is super important when it comes to enjoying a yoga class, but why just stop there? Here are some other products that will truly take your yoga practice to the next level and will leave you savasana-ing all your problems away.