Nootropics, or cognitive enhancing supplements, have exploded on the market in the past few years.
With so many supplements out there, we made it easy to find the best: Alpha BRAIN® by ONNIT. Alpha BRAIN® has everything you could want in a nootropic supplement. It contains potent herbal extracts known to enhance cognitive function, neurotransmitter precursors, and phospholipids. And, you know exactly what you are getting in each bottle because this supplement laboratory-tested.
Taking care of your brain should be a priority in your life — this organ controls everything you experience in day to day life. A healthy diet, regular exercise, and a restful night's sleep are a few things that promote healthy brain function. But what about taking your brain function to new heights and getting that extra competitive advantage over your friends, family, and colleagues? This is where nootropics, or cognitive enhancing supplements come into the picture.
Nootropics have exploded on the market in the past few years, and you can find them everywhere from your local Walmart, Vitamin Shoppe, or Walgreens. Reading the label may just confuse you even more, because many of the supplements contain different ingredients. Not to mention the various forms in which these supplements are available for consumption, including powders, capsules, alcohol extracts, glycerine extracts, and more.
Don't get me started on the purity of the supplements you may be purchasing. Who wants filler ingredients, artificial colors, and artificial preservatives in the things they ingest? We made the process easier for you because we think picking a nootropic supplement shouldn't be rocket science. There are great nootropic supplements that have been proven to enhance cognitive performance, and we listed them out for you so you can choose one and start changing the world. 
Also check out our overall best supplements ranking.
The Nootropics We RAVE About
Best Overall Nootropic
Alpha BRAIN® by ONNIT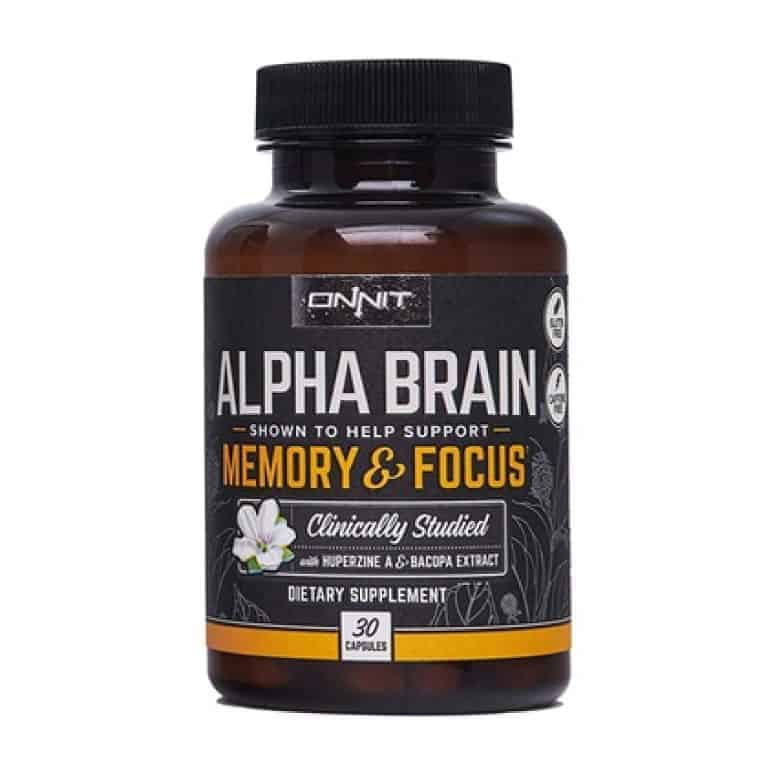 Best Nootropic Powder
Genius Consciousness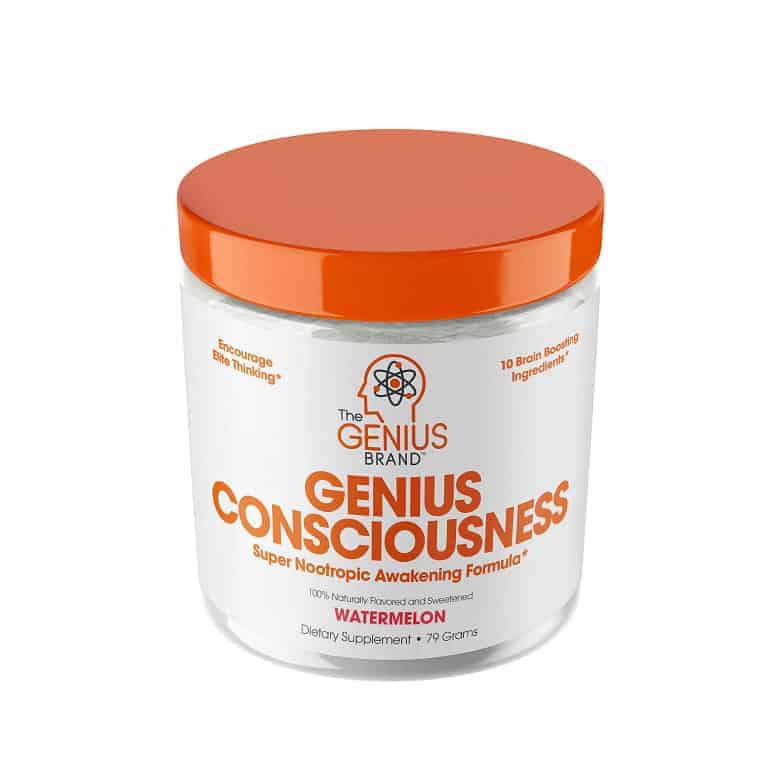 Best Nootropic Tincture
Herb Pharm Brain and Memory Liquid Herbal Formula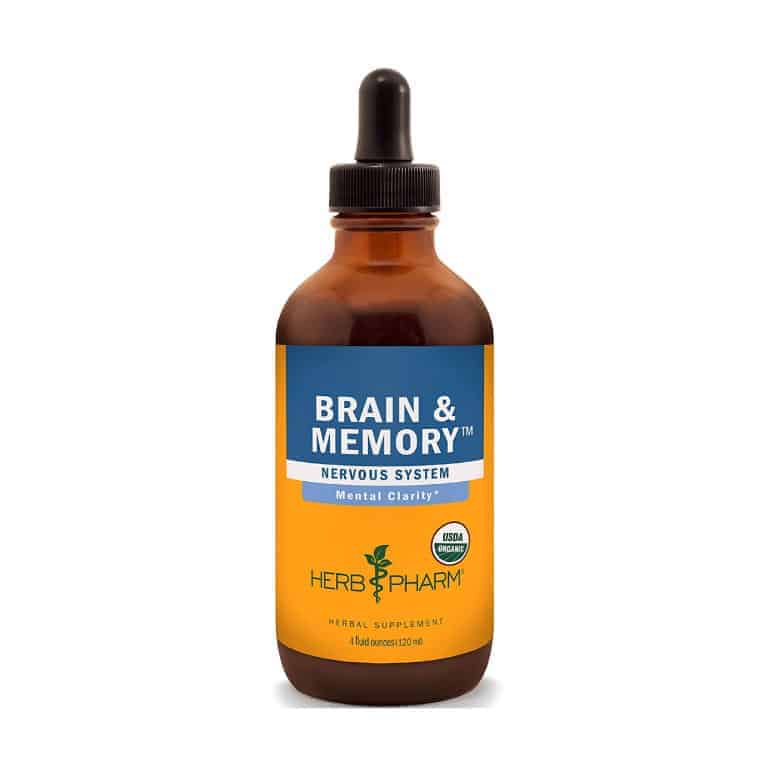 Nootropics and Brain Health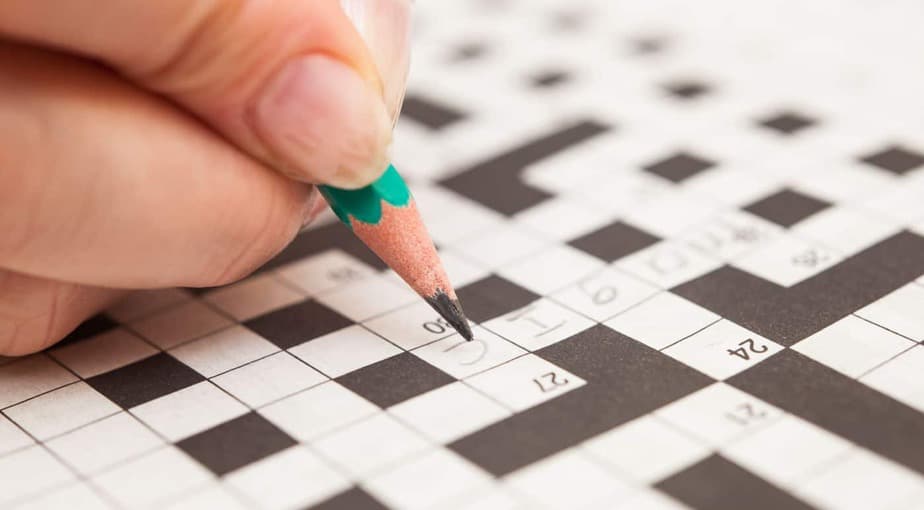 Preventing Alzheimer's, dementia, Parkinson's, and other cognitive diseases has increasingly become a concern as medical advances have extended the average total life span. What has become increasingly clear is that a healthy diet, regular exercise, and adequate sleep are keys to keeping your mind sharp.
Diet, exercise, and sleep are the foundations on which you build a healthy brain, and cognitive supplements fine tune your lean, mean, thinking machine. Many nootropic supplements contain amino acids, phospholipids, and antioxidants. Certain amino acids are added because they are the building blocks of the chemicals in your brain that are responsible for learning and memory.
Phospholipids and other types of fats surround your neurons, allowing for quicker transmission of signals and thinking. Finally, antioxidants are added because your brain uses a large amount of energy (30% of total energy) of the body, which translates to a lot of chemical reactions and oxidative stress. This oxidative stress has been implicated in neurodegenerative disorders such as Alzheimer's disease and dementia.
While amino acids, phospholipids, and antioxidants are a foundation of many nootropic supplements, certain botanicals contain key constituents that have been shown to improve cognitive functioning. If you want a supplement that makes your brain run optimally, look for one that includes specific botanicals, which we will point out during our reviews. The purity of the ingredients is just as important as which ingredients are in your nootropic supplement.
How to Tell a Quality Supplement from Other Supplements
Not all supplements are created equal. In fact, most supplements contain extra filler ingredients, use artificial colors, and artificial preservatives. You may wonder to yourself why companies do that and why there is no direct oversight of these organizations. The fact is that supplement companies are not regulated by federal organizations like the pharmaceutical field with DEA oversight. Supplements are not regulated like drugs because they are considered a category of food by the government.
The Dietary Supplement Health and Education Act (DSHEA), which was passed in the early '90s, established supplements as a food category and only allowed the FDA to pull supplements from the market that were proven to be unsafe to the public. The FDA considers supplements to be safe until proven harmful, unlike pharmaceutical drugs, which are dangerous until proven safe. Be careful when you are picking supplements, because there is no oversight looking out for your best interests.
Supplements can be an extremely safe and effective means of optimizing your health and brain functioning, but picking a high-quality supplement is imperative.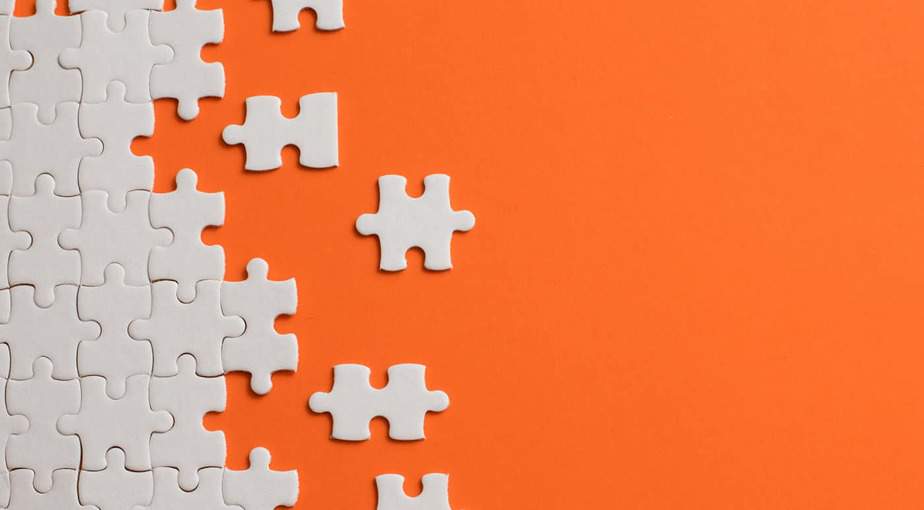 Added fillers and preservatives
Some manufacturers add unnecessary fillers and preservatives to their supplements primarily because it may be cheaper to combine these substances than other high-quality ingredients. This is a big red flag, as it shows that the company is cutting corners, which may result in a cost reduction of the final product to you, the consumer. While it may sound fine and dandy to you, do you really want companies cutting corners when they produce something that will go into the most important thing you own: your body?
Supplement companies have the option to get unaffiliated laboratories to test the purity of the ingredients they use in their supplements. While this option is available, it costs money, and many supplement companies opt not to test their products. There is no way to tell exactly how much of a substance or ingredient you are ingesting without third-party testing, which may drive up the end price of the product. But peace of mind is worth something, right?
When supplements contain botanicals, the part of the plant that is used in the supplement matters. Different parts of plants often contain different chemicals and amounts of chemicals. Supplements that do not explicitly state which part of the plant is used likely utilize the whole plant indiscriminately, which means you may or may not be getting the active chemicals you want in your supplement.
If you take a supplement with botanicals sprayed with pesticides and other chemicals, these chemicals will likely be transferred into your body. That is why it is crucial to take supplements that are grown organically, free from pesticides, GMOs, and other human-made substances. Some experts argue that these chemicals cause no harm to the human body, while others point to evidence that they do — when it comes down to it, why take a chance? Buy organic.
Methodology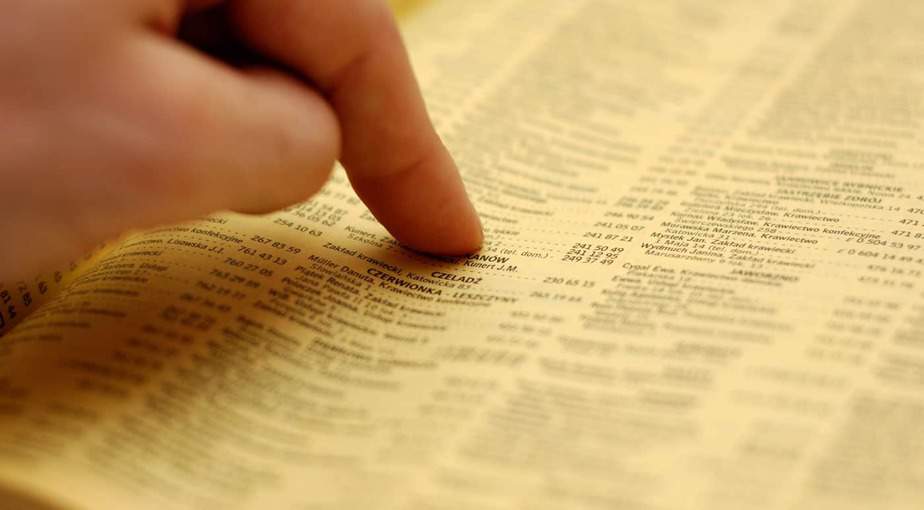 Here at RAVE, we take our job as experts that provide you with reliable quality information very seriously. We combed through research for individual ingredients that have been shown to improve cognitive function, found supplements that contain these ingredients, researched the manufacturing process of these ingredients, and picked the top 10 nootropic supplements that will get your brain functioning better than it ever has in the past. We placed particular emphasis on specific criteria, listed below:
Researched ingredients: Does the supplement contain ingredients with research supporting its cognitive effects?
Part of the plant used: Is the supplement using the correct part of the plant to contain the key active ingredients?
Added fillers or preservatives: Are there added fillers or preservatives?
Third-party testing: Does the company use third-party testing to ensure purity standards?
Organic/non-GMO: Are the plants used in the supplement organic and non-GMO?
Price: Is the supplement reasonably priced for the ingredients it contains?
The Best Nootropic Brain Supplements
Are nootropic supplements alone enough to optimize brain function?
The answer to this question is a resounding no! You need at least three more ingredients for optimal brain performance: diet, exercise, and practice. You should think of a nootropic supplement as the icing on the cake. But before you put icing on the cake, you have to build the foundation.
Exercise is an essential component of any brain health program, because your brain needs blood flow. Physical activity is associated with a reduced risk of cardiovascular disease, diabetes, dementia, and other cognitive disorders. Skipping daily exercise is like leaving out the flour in your cake. It's that important to your brain health.
One of the best things you can do to improve cognitive health and reduce potential cognitive decline is to eat a diet full of leafy green vegetables. Also, eating antioxidant-rich foods, such as berries, can help fight the free radical damage associated with some neurodegenerative disorders. Diets high in red meats and processed foods clog up arteries and reduce healthy blood flow.
Exercising and challenging your brain is also a crucial component to get you thinking like a memory champion. This can take the form of mentally stimulating new and difficult activities, which allow your brain to make new neural connections. There are many books that can show you tips and tricks for a better memory.
Does brain training, such as with programs found on the internet, really work?
It is incredibly tempting to pay for a monthly subscription for games that promise to improve your memory, processing speed, and other cognitive functions. Who wouldn't want to improve their memory while having fun? But what does research say about this seemingly simple shortcut?
There have been a few studies that show how brain training games provide some beneficial improvements in certain cognitive parameters, which has only increased public demand for companies that provide this service. However, these studies are complicated by the fact that individuals who participate in brain training games also tend to be conscious of promoting and performing brain health activities.
Other studies show minimal to no improvement in transferable cognitive parameters. The likely reality of commercial brain training games is that they are beneficial for improving cognitive parameters for that specific game. There is no strong evidence that cognitive skills trained in these games are transferable in any significant degree to other everyday tasks (even if they are similar to the game).
What are the best nootropics?
The best overall nootropic supplement in our ranking is ALPHA BRAIN® by ONNIT. This supplement includes most everything you could ask from a nootropic supplement, including botanicals that enhance cognitive function, neurotransmitter precursors that will boost memory, and healthy fats to help with the speed of your thoughts. This supplement is pure and free from adulterants because it is third-party tested and certified by the banned substance control group. You can sleep easy knowing that you're taking exactly what the bottle says.
If you're only interested in taking a powdered nootropic supplement, we recommend Genius Conscious. The supplement includes botanicals to improve cognitive performance and other essential ingredients to get your brain cells firing quickly. Plus it's naturally sweetened!
We chose Herb Pharm Brain and Memory Liquid Herbal Formula as the best nootropic tincture because the formula includes five heavy-hitting cognitive enhancing supplements in an alcohol base. However, if you are suffering from alcohol addiction or have in the past, you may want to choose Memory Pro by Pure Encapsulations or Genius Conscious instead.
RAVE Recommends
Promote optimal brain function the moment you wake up in the morning by fixing your first cup of coffee and a bowl of healthy breakfast cereal. Also, promote your little one's brain health by choosing the healthiest baby food. Get you and your family's neurons firing faster with these other products that we recommend:
Magic Spoon's Cereal: Skip the typical sugar-laden cereal and choose one that is healthy for both your brain and your body. Check out the healthiest breakfast cereals here.
Bonavita BV1900TS 8-Cup Carafe Coffee Brewer: Caffeine is a proven chemical to get you alert and mentally sharp in the morning, so why not get it from the Cadillac of coffee makers? Check out the best coffee makers on the market.
Serenity Kids Baby Food: It's every parent's responsibility to ensure that their child eats the right foods to promote cognitive development. Read about our healthiest baby foods!