Women's health supplements are becoming quite the craze these days.
Yet, the immense variety in this product niche is beyond overwhelming to the average female consumer. Thankfully, there are a handful of women's multivitamins that stand out above the competition. After much deliberation, I had to crown Garden of Life's Vitamin Code Women as the best multivitamin for women due to its well-rounded, plant-based ingredient profile, affordable price point, and the company's charitable spirit. Who doesn't like knowing that part of their purchase goes towards a good cause?
There are some basic concepts about nutrition that we've known for decades. Eating vegetables and fruits is generally good for our health and longevity; milk gives us calcium; protein helps us build muscle; eating too much saturated fat is bad for the heart. You get the idea…
Now there are seemingly endless theories and suppositions about diet, especially when it comes to women's health. It's no surprise that many women feel lost when they try to find the best multivitamins for women.
After all, a multivitamin is just a multivitamin, right?
Well, not really. In fact, the micronutrients often vary significantly between multivitamins.
Before we dive into these differences and what to look for in a high-quality women's multivitamin supplement, it's important that you understand what the heck actually goes into these types of products.
What Are Multivitamins for Women?
Multivitamins for women, sometimes called "women's multis" for short, are multivitamin supplements that contain a specific blend of vitamins, minerals, and polyphenols that are purported to support feminine health.
While all humans share the same core biological processes that keep us alive, there are some significant variations in the physiology of the male and female sexes. The most notable distinction is that females have the capacity to give birth, which lends itself to a more complex endocrine system function due to the menstrual cycle.
As you know, hormones like estrogen and progesterone fluctuate up and down throughout the menstrual cycle, which can lead to associated side effects, like hot flashes, mood swings, and bloating.
Naturally, many multivitamins for women contain micronutrients (e.g. vitamins and minerals) that promote healthy menstrual cycles and decrease those unwanted side effects. Likewise, pregnant women have very specific nutritional needs, and caution needs to be exercised with pretty much everything they consume.
It goes without saying that men's multivitamins are typically not ideal for women (and vice versa). Though, one commonality between males and females is that we all need micronutrients.
Before we jump into the category winners, remember that women's multis are not meant to be used as a replacement or substitute for a healthy, well-balanced diet and lifestyle. Vegetables and fruits are nature's richest sources of vitamins and minerals.
You should be consuming plenty of foods like leafy greens, broccoli, cauliflower, squash, carrots, apples, berries, oranges, and so forth on a daily basis. In fact, research suggests that people who eat at least a combined 7 servings of vegetables and fruits per day have a significantly greater quality of life, and a happier outlook.
One study also found that pregnant women who didn't regularly consume leafy veggies, fruits, and dairy were at a higher risk of adverse pregnancy outcomes, even stillbirth in some cases.
So, don't skimp on your fruits and veggies even if you take a women's multi-v. There are no "magic pills" that make up for poor lifestyle or dietary habits. With that disclaimer out of the way, here are our category winners for the best multivitamins for women (also check out our ranking of the best multivitamin for men):
The Multivitamins for Women We RAVE About
How Multivitamins Work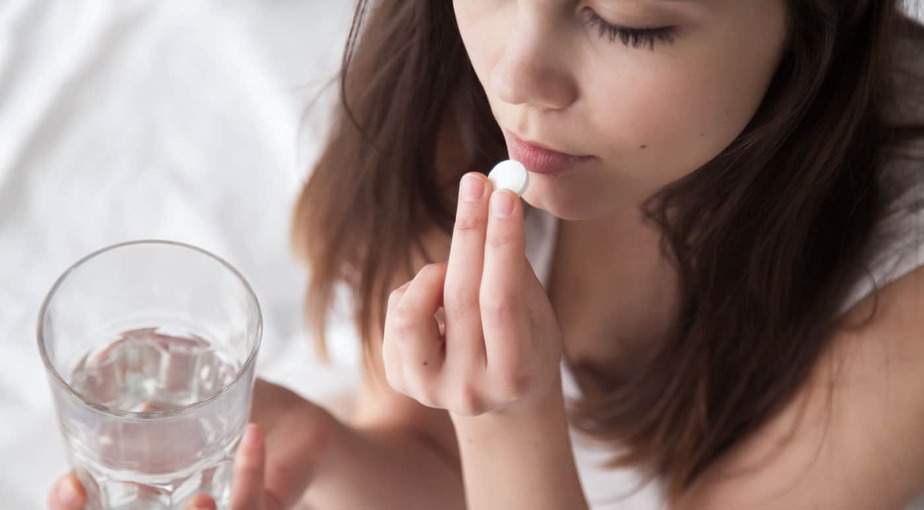 Multivitamins are simply dietary supplements that provide vitamins (and usually minerals as well). More broadly, multivitamins are supplemental sources of micronutrients.
You might be thinking, "Micro-what?"
Micronutrients are nutrients that we only need in relatively small quantities for proper development, function, and longevity. You're likely familiar with macronutrients (e.g. protein and fats), which we require in relatively large amounts for survival—hence the prefixes "macro-" and "micro-".
For example, the recommended daily intake (RDI) of carbohydrates for the average adult female is upwards of 200 grams per day. Contrast that with the RDI of many vitamins and minerals, which is as little as a few milligrams, or even just micrograms (one-millionth of 1 gram).
Pretty crazy, isn't it? How can such a tiny amount of a substance be so integral to your health and wellness?
In a nutshell, because vitamins and minerals are what help those macronutrients work properly. You see, vitamins and minerals generally work as cofactors in the body, meaning they assist enzymes. If you paid attention in high school Biology, you might recall that enzymes are what the body predominantly relies on to transform (i.e. metabolize) molecules so they can be utilized or eliminated.
If you don't have the necessary vitamins and minerals around to carry out these enzymatic reactions, your body won't be able to metabolize nutrients, drugs, supplements, toxins, etc. Therefore, vitamins and minerals are essential to our survival.
But vitamins and minerals are more than just "helper" molecules; they also often serve as antioxidants, meaning they block the harmful effects of reactive oxygen species and free radicals. Without getting too involved with the science of antioxidants, just think of them as cellular "protectors," if you will. They protect the vital machinery of your cells from potentially dangerous molecules.
Now, where do vitamins and minerals come from? We need them, but our bodies don't produce (most) of them. Well, food is Mother Nature's primary source of these micronutrients, and multivitamins serve as a complement to your diet.
Vegetables and milk are dense sources of vitamins and minerals. However, many women (and men, for that matter) don't like the weeds we call vegetables, and milk makes them run to the bathroom at the least opportune moments.
Naturally, you still need to get your vitamins and minerals from somewhere. This is where multivitamins for women come into play. Heck, even if you eat fruits and veggies by the metric ton, a quality women's multivitamin can still be a judicious investment in your health and wellness.
Herbal Ingredients for Women
In addition to vitamins and minerals, there are other micronutrients you'll find in women's multivitamins, namely polyphenols from herbal extracts that may support female health.
For example, you'll often see black cohosh (Actaea racemosa) root and rhizome extract, as well as ashwagandha (Withania somnifera) root extract in women's multivitamin supplements. These two adaptogenic herbs are reported to attenuate stress and ease climacteric symptoms, which subsequently can support healthy libido and reproductive function in females.
You'll also come across ingredients like soy isoflavones, ginger root extract, grape seed extract, and dandelion root extract in women's multis, which may help with PMS symptoms such as bloating and fatigue.
However, arguably the three most popular herbal ingredients for women's health are chasteberry (Vitex agnus castus L.) extract, cranberry (Vaccinium macrocarpon) extract, and uva ursi (Arctostaphylos uva ursi) extract.
So, what's so special about these three particular herbs for women? Why are they commonly found in women's multivitamin supplements?
Let's take a quick peek at what the research has to say.
Cranberry Extract for Women
In the case of cranberry extract for women, research seems to suggest that the proanthocyanidins—a class of polyphenols—in cranberries help reduce the risk of urinary tract infections (UTIs). It's not clear as to how these polyphenols do this, but the working theory is that they inhibit bacterial adhesion to the bladder wall and reduce bacterial virulence.
In non-nerd lingo, this means that the micronutrients in cranberries prevent bacteria from clinging to bladder tissue and infecting the urinary tract. Hence, several of the best multivitamins for women include cranberry extract.
Cranberry extract supplements (400-800 milligrams, twice daily) have been shown to reduce UTIs in women by a sizable margin when compared to placebo. A recent clinical trial in postsurgical patients found that UTIs were 50% less likely to occur in women that were given two capsules of cranberry extract twice daily (equivalent to two 8-ounce glasses of cranberry juice per day).
Okay, but can't you just drink cranberry juice instead of taking a cranberry extract supplement?
Well, yes, but the amount of cranberry juice you'd have to drink on a daily basis to reduce the risk of UTIs is somewhat impractical. In fact, this is why the dropout rate in a handful of clinical trials pertaining to cranberries and UTIs was so high, as the study participants found it difficult to comply with drinking upwards of one liter of cranberry juice every day.
For the general female population, it's much easier to take a multivitamin for women that contains cranberry extract (or a separate cranberry extract supplement).
Uva Ursi for Women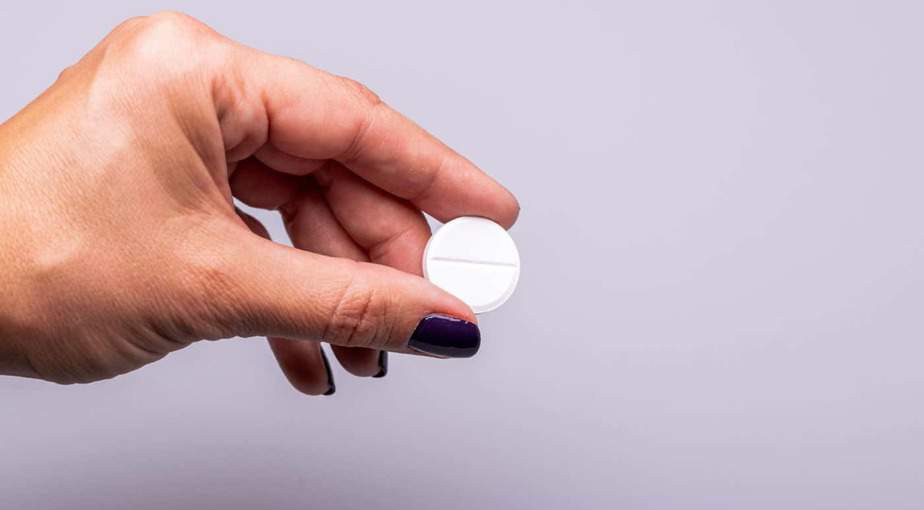 Similar to cranberry extract, uva ursi—also known as bearberry—has been used as a medicinal herb for quite some time, particularly for treating urinary tract disorders, bronchitis, and constipation. Uva ursi contains several key micronutrients that help balance the pH of urine and support urinary tract integrity. One such micronutrient is arbutin, a glycosylated hydroquinone that may help reduce the risk of UTIs.
While more research is necessary to establish an effective dose of uva ursi extract for women's urinary tract health, this herbal ingredient is commonly found in women's multivitamins and other women's health supplements.
Chasteberry Extract for Women
Chasteberry, or vitex, is a small tree indigenous to the Mediterranean region. Chaste trees bear fruits (chaste berries) that contain estrogenic compounds. Consequently, chasteberry has been used since the Middle Ages for the symptomatic management of women's health issues.
In modern clinical settings, vitex (chasteberry extract) is used as an alternative treatment for easing symptoms of PMS and supporting menstrual cycle regularity. A recent 3-month open study of 36 women with PMS found that daily use of chasteberry fruit extract reduced both physical and psychological PMS symptoms in 69% and 80% of the test subjects, respectively. The duration of the luteal phase also doubled.
Further clinical evidence suggests that chasteberry fruit extract may help resolve infertility due to prolactin imbalance and luteal-phase defect, as well as prevent miscarriages arising from progesterone insufficiency.
In layman's (err… laywoman's) terms, vitex is a promising all-around women's health supplement that shouldn't be overlooked when selecting a quality multivitamin for women.
Now that you have a better idea of what ingredients typically go into multivitamins for women, let's take a look at the methodology I used to rank the best women's multis.
Methodology
There's no shortage of women's multivitamins to choose from, whether you prefer to shop online or at retail stores. The tricky thing is deciphering which women's multis are actually made with quality ingredients and proper doses of vitamins and minerals.
In reality, the "simplest" way for a supplement company to cut corners and keep costs down is by using cheap ingredients, often produced synthetically using low-grade raw materials.
Remember, a women's multivitamin is something you're going to be using every day (most likely). It behooves you to spend a little extra and rest easy knowing you're not swallowing pills filled with junk.
This is not to say that the most expensive multivitamins for women are inherently the best, nor does it mean you have to spend a fortune just to get a quality women's multi-v. When purchasing any sort of nutritional supplement, assess the overall value. Ask yourself, is this worth X amount of dollars per day?
Thankfully, I found several exceptional women's multivitamin supplements that cost less than $20 for a 1-month supply. That's less than $0.70 per day, which is a pretty compelling value for a foundational supplement.
On that note, be aware that supplement labels can be deceptive. You should never judge a women's multivitamin by how sharp or attractive the packaging looks. It doesn't matter if the label is your favorite hue of pink and features your celebrity crush with a big grin on their face; what's inside the bottle is what matters.
Regardless, I like to think that most of the best multivitamins for women actually have pretty eye-catching labels. Go ahead and flaunt the awesomeness of any of the women's multis below to your girlfriends and family.
"Hey Stephanie, check out this multivitamin for women I found! It's even better for you than it looks!"
Trust me, they will be enamored by your new multivitamin and inquire about how you found such a hidden gem. Don't worry, you can take the credit for it. I'll keep it between us…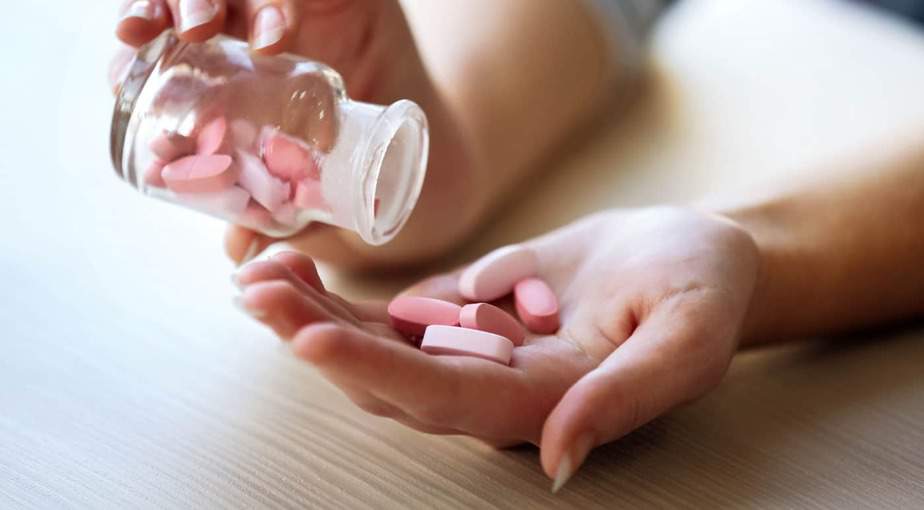 Jokes aside, here's the methodology and criteria I used to rank the best multivitamins for women:
Vitamin and mineral forms (bioavailability)
Formula dosages
Ingredient quality (non-GMO, organic, plant-based, etc.)
Additional nutrient content (polyphenols, omega-3s, etc.)
Value (price per serving)
The Best Multivitamin for Women
What's the difference between women's multis and men's multis?
The major distinction between women's multivitamins and men's multivitamins is the dosage of vitamins and minerals. Women generally require lower amounts of micronutrients than men, so the dosages in gender-specific multivitamins are adjusted accordingly.
Another notable difference between men's multis and women's multis is the herbal extract and polyphenol composition. Naturally, female multivitamins often provide herbal extracts and polyphenols that target women's health, like chaste tree (vitex) extract, uva ursi extract, and cranberry extract, whereas men's multivitamins may contain herbs like saw palmetto and tribulus terrestris for their purported androgenic benefits. Intuitively, it's best to use a multivitamin formulated for your biological sex.
Should I take a multivitamin if I don't eat a lot of vegetables or fruits?
First off, you should always strive to eat plenty of veggies, fruits, and plant-based foods, since these are unequivocally beneficial for overall health and longevity. Now, if you absolutely loathe veggies and fruit for some reason, it does behoove you to supplement with a multivitamin. Just keep in mind that your diet is ultimately the most significant component of a healthy lifestyle, so working veggies and fruits into the mix will only pay dividends in the long run.
What's the best time to take a multivitamin?
With a meal or shortly after a meal, preferably one that contains some fat so your body can properly absorb vitamins A, D, E and K (fat-soluble vitamins). Most people find it easiest to take their multivitamin with breakfast as part of their morning routine.
What happens if I take too many vitamins?
In general, multivitamins have relatively low toxicity, and the amount you need to consume before they become noxious is quite large. This is largely because the water-soluble vitamins (e.g. B vitamins) and most minerals are readily excreted in the urine. In fact, there is no tolerable upper limit intake for vitamin B12.
Fat-soluble vitamins, on the other hand, tend to be stored in the body for longer periods of time. This means they can eventually accumulate to toxic levels if high doses are used on a regular basis. Hence, it's recommended to avoid exorbitant doses of fat-soluble vitamins.
Furthermore, individuals with renal dysfunction should proceed cautiously before taking multivitamins, as the kidneys are necessary for ridding the body of excess water-soluble vitamins and many minerals. As always, consult with a registered dietitian, nutritionist, or licensed physician before taking any dietary supplement if you have preexisting health conditions.
RAVE Recommends
Looking for additional supplements and lifestyle products to complement your daily routine? Check out these top-ranked offerings that RAVE recommends: