You may be asking yourself, why do I need a ketogenic pill when I'm already eating a keto diet? Sometimes it's just easier to take a pill than to fix an entire keto meal when on the go.
This is just one of the benefits that you may find of taking a keto pill. Other benefits include that keto pills offers other great ingredient formulas that enhance their effects. Because of this, the best keto pills will provide other great health benefits on top of supporting your keto diet.
Key Point: Let's take a deeper look at the best keto pills on the market, and how taking keto pills can enhance your diet.
Here's a quick look at the top keto pills that we reviewed:
The Keto Pills We RAVE About
Quick Links
What Are Ketones?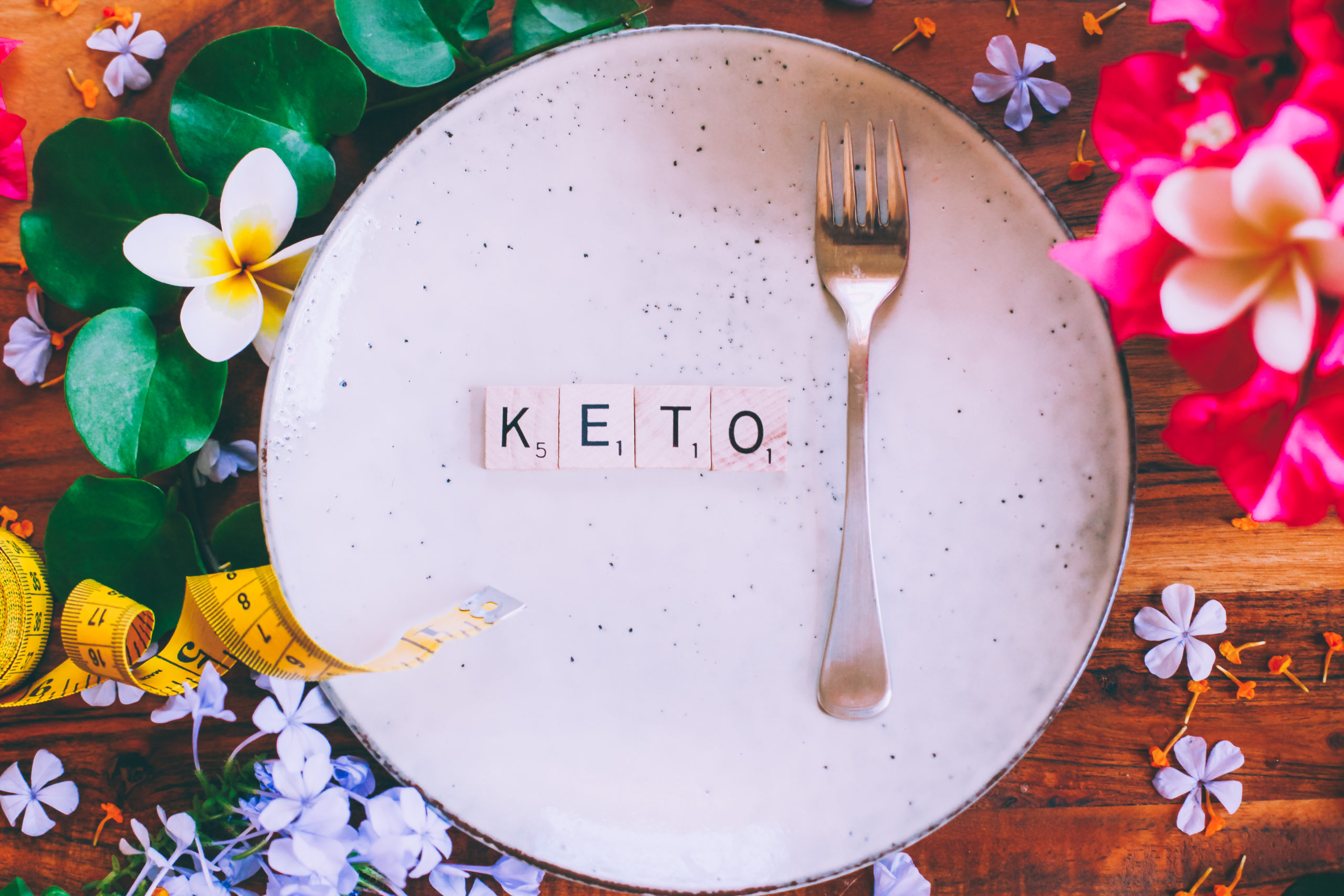 You may have first heard about ketosis and a ketogenic diet when the Atkins diet became popular a few decades ago.
But like many things in life, we can recognize the word without really understanding what it means.
Your body uses three main types of energy that you obtain from your diet:
The standard American diet is high in carbohydrates, but a ketogenic diet is high in fat with moderate amounts of protein with very low carbohydrates.
Bottom Line: When carbohydrates are restricted in your diet, the body is forced to turn to fat or protein for its energy. In nature, when carbohydrates are scarce during times of starvation, the body gets energy from muscles and fat deposits.
Are you following me so far?
If so, then you're likely wondering where ketones come into play.
Ketones and Breaking Down Fat
When fat is broken down by the liver during times of starvation, it produces ketones.
Ketones are important because unlike other parts of our body, our brain can only use two sources of energy, carbohydrates and ketones.
Our brain is the powerhouse that provides us with consciousness and our ability to survive in nature.
Interesting Fact: Normally our brains consume around 30% of our energy intake, usually derived from carbohydrates. That's a massive amount of energy devoted to a mass of cells that weighs roughly three pounds.
Exogenous Ketones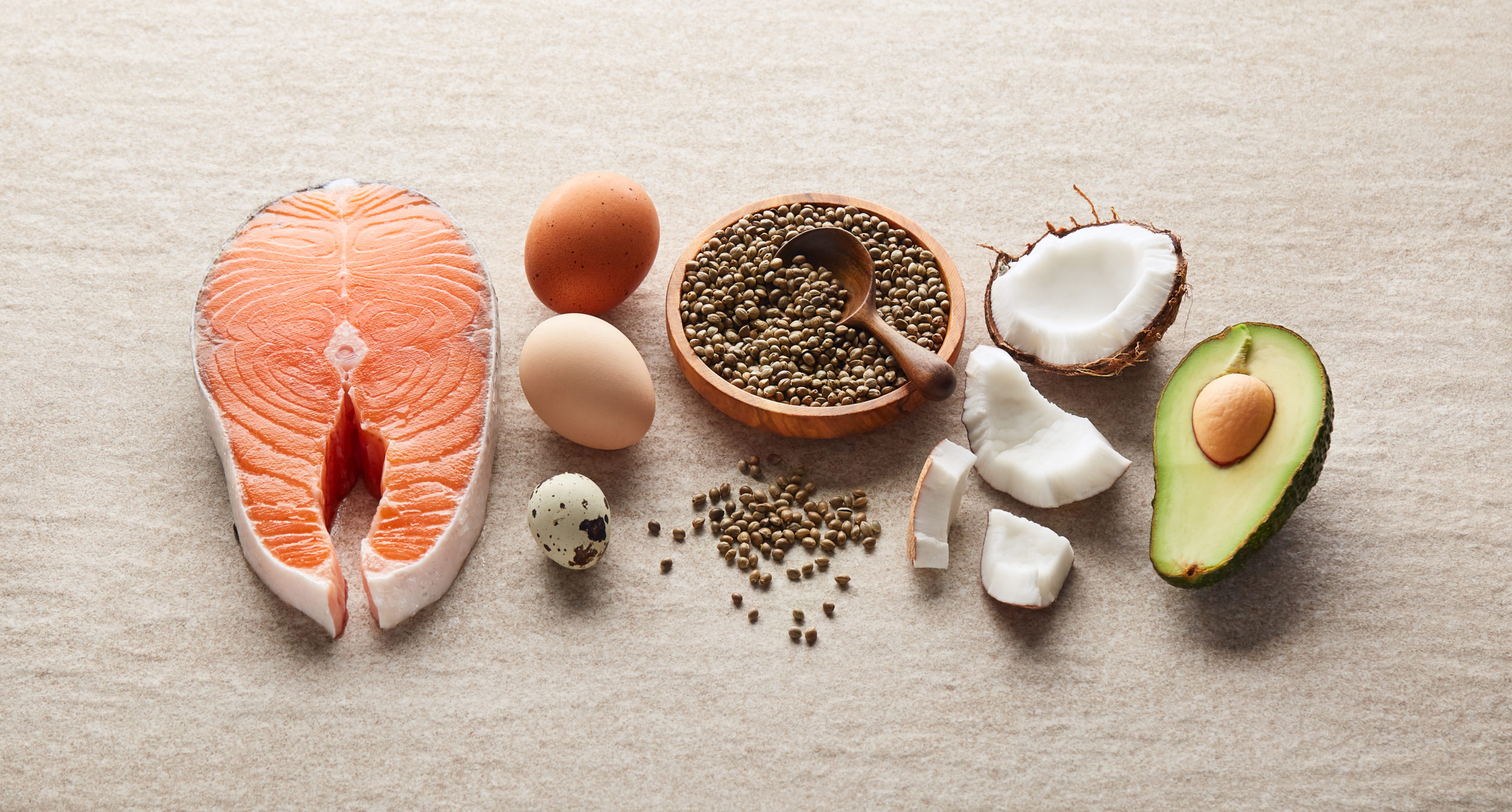 Exogenous ketones are just a fancy term for ketones that are derived from outside our body and not from breaking down fat internally.
There are three main ketones found throughout the body:
Acetoacetate (AcAc)
3-beta-hydroxybutyrate (3HB)
Acetone
Acetoacetate and 3-beta-hydroxybutyrate are the most abundant ketones found in the human blood, with acetone only found in negligible amounts.
So why take exogenous ketones if your body makes ketones naturally when you restrict carbohydrates on a ketogenic diet?
Many individuals claim that taking exogenous ketones helps enhance the sensation of feeling full, increase their energy, and increase their mental clarity.
One study found that the ingestion of exogenous ketones through supplementation made participants feel fuller for up to four hours after taking the supplement.
The Bottom Line: Taking keto pills is a great way to improve your keto diet, since it helps you feel more full when you might otherwise have cravings.
Metabolism-Boosting Ingredients
The other group of ingredients commonly added to keto supplements are ingredients that boost metabolism.
Since many ketogenic dieters are utilizing this diet to lose weight, many supplement companies have added ingredients to speed up the metabolism and get you burning more calories at rest.
The added benefit of these ingredients is that many also make you feel more energized, so instead of deciding to skip the gym after a long day at work, you may end up working out for five or ten extra minutes.
One of the most common metabolism-boosting and energy-promoting ingredients added to keto pills is caffeine.
Some of the other metabolism-boosting ingredients act more subtly, but we'll dig into that when we look at the best keto pills below.
The Bottom Line: Like our morning cup of joe, the caffeine in these supplements will put a little pep in your step right when you need it.
Methodology of Ranking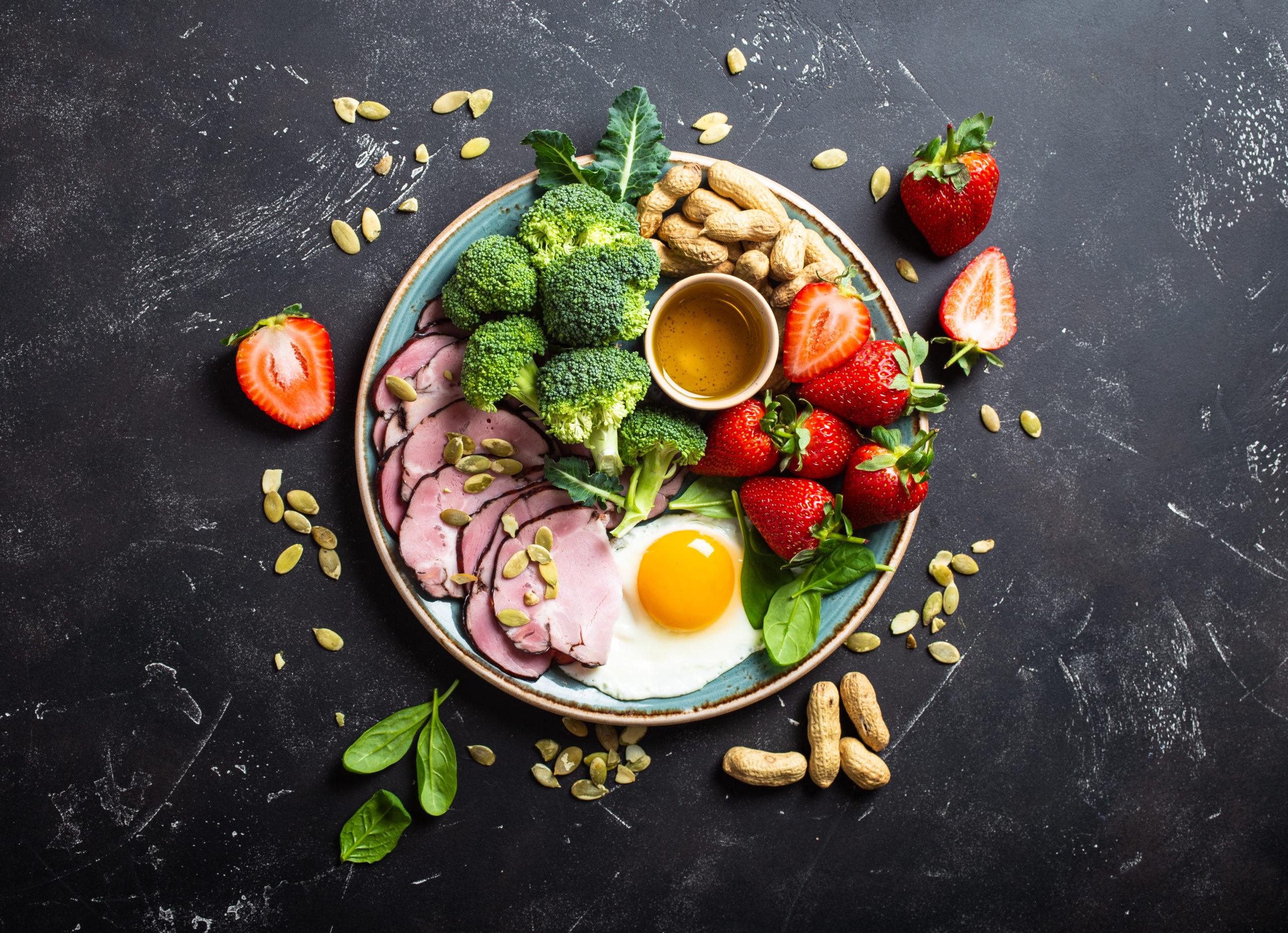 Savvy consumers are looking for the most honest and least biased product reviews, which is why we added this section to our rankings.
Plus, we feel it's our ethical responsibility. We spent hours and looked at dozens of kinds of keto pills to narrow our list down to the top ten.
When reviewing products, we considered a set of questions and criteria that we expect in the best keto pills:
Ingredients: What ingredients are included? Is there enough of each ingredient?

Evidence: Have the ingredients been studied? What does the research say? Do they work?

Additives: Are there binders or fillers? Any synthetic ingredients? Do the pills contain sugar, starch, or other high-carb ingredients?

Reviews: What do customers have to say about the product? How many reviews are there online?

Price: Are the keto pills expensive? Are they reasonably priced? How do they compare to other products?
Now let's dive into our reviews of the best keto pills on the market…
The Best Keto Pills
1
Herb Tonic Apple Cider Vinegar and Keto
People are turning to a keto diet for many reasons, one of them being the weight-loss benefits. Although diet and exercise can work for some people, others would like the help of a keto pill that can help them work toward their goals.
Herb Tonics Apple Cider Vinegar and Keto supplement is designed for people of all genders, as well as people who have been on a keto diet for a long time and are hitting a plateau, or for those who are just getting started and want the most out of their keto lifestyle.
Each serving (which is two capsules) provides 1,500mg of exogenous ketones, MCT powder, and apple cider vinegar. What makes this keto pill stand out is the addition of apple cider vinegar.
This special little addition may help people to balance their blood sugar levels, lose weight, and achieve balanced cholesterol. The capsules are vegan and are free from binders, fillers, or any artificial ingredients.
The exogenous ketones in this supplement are helpful for promoting energy and mental clarity, and can reduce food cravings—a significant benefit when on a keto diet.
This supplement is very reasonably priced at $24.99 for a two-month supply. This means, if you love the product (like many customers on Amazon do), you won't break the bank buying and using this supplement over the long term.
Pros
Contains apple cider vinegar
Free of binders, fillers, and synthetic ingredients
Made in an FDA-registered facility
Cons
A lower amount of exogenous ketones than similar products
2
iThrive Nutrition Keto Flame
iThrive Nutrition Keto Flame was created for one reason and one reason only: to help you burn fat.
Plus, unlike other supplements that may lose their effect after a few weeks, the effects of Keto Flame were made to last. This is due to its secret weapon: fucoxanthin. Fucoxanthin is derived from algae and is an emerging weight-loss ingredient.
Early research shows that it may help people lose fat and speed up their metabolisms.
But wait, there's more. There is also capsicum, the spice that gives chili peppers their kick. Capsicum can increase fat breakdown and prevent fat from forming, which makes it a perfect pairing with fucoxanthin.
Also in these keto pills are caffeine and L-theanine. Caffeine is known for increasing energy, stamina, and yes, metabolism, while L-theanine is calming and offsets any "jittery" effect caffeine may have. To round things off, there is coconut oil powder, an easy-to-absorb fat that can quickly be used for energy on a keto diet.
The capsules are made from plant fiber, which means they are completely vegan. The supplement contains magnesium stearate and silicon dioxide, which are binders and fillers (something we are not huge fans of).
For a 30-day supply, this affordable keto supplement costs $17.97.
Pros
Includes a free week of meal plans
Designed to work long-term
Contains ingredients for energy as well as fat burning
Cons
Contains some binders and fillers
Capsicum may cause stomach upset in some people
3
Vita Raw Exogenous Keto Pills
If you are looking for a potent dose of exogenous ketones, then Vita Raw has got you covered. Each serving (which is three capsules) has 2,100mg of exogenous ketone bodies, sodium beta-hydroxybutyrate, calcium beta-hydroxybutyrate, and magnesium beta-hydroxybutyrate.
Also, if you want a high-dose supplement without paying a high price, you've got a match with Vita Raw. A 30-day supply is only $16.69.
The formula of this product is simple and to the point. There are no additional ingredients such as green tea or garcinia in some similar products.
This makes room for the mega dose of exogenous ketones we see in this supplement. However, if you want some of the energy-boosting, fat-loss benefits you can get with the addition of some of these synergistic herbs, then you'll want to try something different.
The capsules themselves are made from gelatin, which is an animal-based product. This means it is not suitable for vegans or vegetarians. However, the formula is both gluten-free and non-GMO. If you aren't head over heels for this product, no worries, Vita Raw offers a full money-back guarantee.
Pros
High dose of exogenous ketones
Money-back guarantee
Non-GMO and gluten-free
Cons
Gelatin capsule (not suitable for vegans/vegetarians)
Includes magnesium stearate (fillers)
3-capsule serving size
Looking for an ultra-clean exogenous ketone supplement? Check out what Cocofly Keto Girl has in store. Don't let the name fool you; men can use this supplement too.
This supplement has all the good stuff we love (exogenous ketones), and none of the binders or artificial ingredients we don't.
The supplement is made in an FDA-registered facility and always in the USA. Each serving has 1,200mg of exogenous ketones in three capsules.
Since there are no fillers and binders, you know these bad boys are stuffed with as many ketones as possible.
As we said, these keto pills are straight to the point. So, if you are looking for a supplement that also has caffeine, green tea, apple cider vinegar, or other ingredients that work with ketones, you'll want to pick one of our other suggestions.
Reviews are our way into the minds of the consumers. The reviews for Cocofly are not just good, they are great! On average, people rated this supplement 4.5 stars out of 5.
One concern people have is that there is rice flour listed in the ingredients. Although this is a starch, the amount in the product is likely way too low to cause any effect on ketosis.
Pros
No binders or synthetic ingredients
Made in an FDA-registered facility
A good dose of ketones (1,200mg)
Cons
Does not contain MCT or coconut oil
No added ingredients for extra fat burning or energy
5
Kiss My Keto Electrolyte Boost
Starting a keto diet can lead to headaches, fatigue, brain fog, and muscle aches, known in the keto community as "keto flu."
This isn't like the regular flu, which is caused by a virus. In fact, it is not recognized by the medical community as a "real condition," however, it seems to be an issue for people starting keto.
But don't fret, Kiss My Keto Electrolyte Boost was designed to help you kick keto flu before it starts.
This supplement is quite simple. It is a combination of electrolytes like calcium, magnesium, and sodium, which help to restore proper water balance in the body.
In other words, this keto supplement is geared at preventing and helping with dehydration. Although we don't know a whole lot about keto flu, a lot of the symptoms are the same as those of dehydration.
Another perk of this supplement is the price point and number of servings per bottle. The bottle costs $19.99, and holds 240 servings—talk about lasting forever! You may only have to buy a single bottle of Kiss My Keto.
Keep in mind, this supplement does not contain any ketones or other fat-burning, energy promoting ingredients. It is strictly for keeping keto flu at bay.
Pros
Helpful for keto flu
Easy-to-swallow capsules
Price and servings per bottle ($19.99 for 240 servings)
Cons
Does not contain any ketones or herbs for energy
Contains some binders and fillers (magnesium stearate)
6
VegePower Keto Slim Pro
VegePower wants to make getting slim easier than ever. While a keto diet is the foundation, a little extra help never hurt anyone. The focus of Keto Slim Pro is to increase fat loss while improving energy, sleep, and mental focus.
This means you can have better workouts, keep your eyes on the prize, and shred fat like it's nobody's business.
Inside the capsules, there is a combination of exogenous ketones, as well as the SLIM proprietary blend, which includes apple cider vinegar, raspberry ketones, and L-taurine.
In total, there are just over 1,100mg of exogenous ketones per serving, which isn't the highest we have seen, but it isn't the lowest either. We'd say it is a pretty generous amount.
Although apple cider vinegar and L-taurine have more evidence behind them as weight-loss supplements, raspberry ketones have not yet been shown to be helpful for weight loss in humans.
That's not to say they don't work, we just don't quite know yet. The cost of Keto Slim Pro is $21.99 for 45 servings, which makes it an affordable keto pill option.
Pros
Third-party tested
Patented, scientifically proven formula
Money-back guarantee
Cons
Not enough evidence to support raspberry ketone use
A moderate amount of exogenous ketones
Currently very few reviews on Amazon
7
Simple Organics Keto Advanced Weight Loss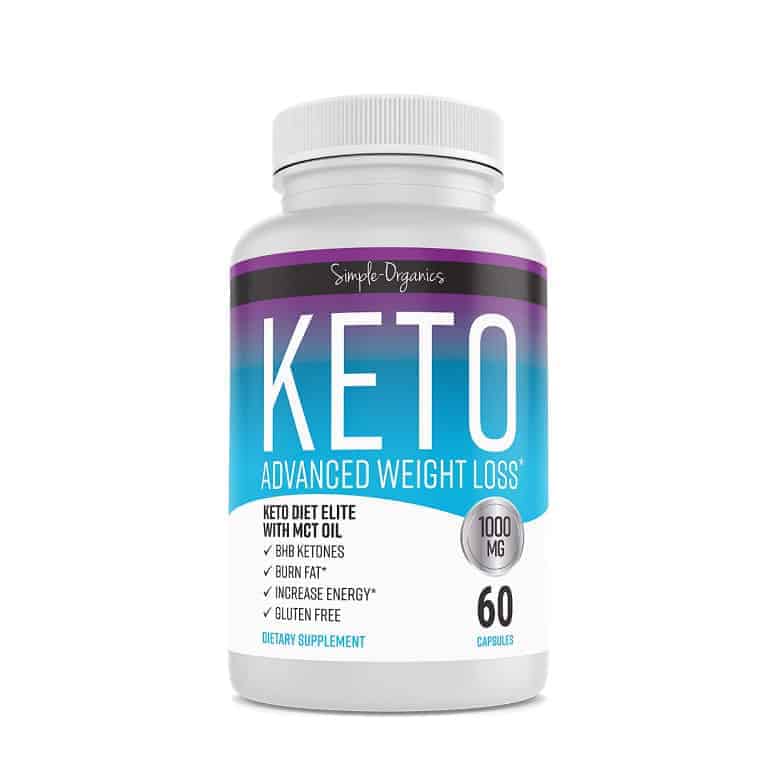 Many keto dieters are excited by the idea of taking their weight loss up a level with exogenous ketones. The good news is, it can be as easy as including keto pills in your daily routine.
Simple Organics Keto Advanced Weight Loss pills are easy-to-swallow capsules with ingredients that are trusted in the keto community.
Each pill includes 800mg of their "keto burn blend," which is a mix of sodium beta-hydroxybutyrate, magnesium beta-hydroxybutyrate, and calcium beta-hydroxybutyrate.
But there's also 200mg of MCT powder, which is a pairing made in heaven. The combination of exogenous ketones and easy-to-absorb fat (MCT powder) is ideal for people who are looking to curb cravings, increase energy, and boost brainpower.
One point that leaves us a bit puzzled is the "organics" in the name. Although the capsules are non-GMO, there is no mention of organic ingredients or a USDA organic seal. On the flip side, each serving has zero carbohydrates, which is an essential factor for people on a keto diet. The last thing you would want is extra carbs from your weight loss supplements.
The cost of Simple Organics is definitely a highlight. It costs $12.99 for 30 servings, which is a price you have to love.
Pros
Includes exogenous ketones and MCT powder
Money-back guarantee
Very affordable ($12.99 for a 30-day supply)
Cons
A moderate dose of exogenous ketones
"Organics" name is misleading
Is not third-party tested
8
Crioxen 3 in 1 Keto BHB
Crioxen 3 in 1 Keto BHB are keto pills that go beyond just exogenous ketones (hence the name 3 in 1). With this supplement, you can get all the energy-stabilizing, mental clarity-promoting, and food craving-squashing benefits of exogenous ketones along with two synergistic ingredients: garcinia and apple cider vinegar.
Both garcinia and apple cider vinegar are popular herbal remedies for helping with cravings, balancing blood sugar levels, and helping people to shed extra pounds.
Each serving has 1,400mg of a mix of the three main ingredients. The label doesn't specify how much of each ingredient, so it is hard to know how many milligrams of exogenous ketones there are per serving.
The capsules themselves are vegan and gluten-free as well as keto-friendly (aka no carbs). On Amazon, customers have given these keto pills a 4.5-star average.
If these keto pills tickle your fancy, you won't have to shell out too much cash to buy them. They sell for $19.99 for 60 capsules, which works out to 30 servings. However, you may take multiple servings per day, so it may last 10 to 15 days instead.
Many of the positive reviews say that people have noticed a difference in how they feel as well as their weight in a short period of time. A handful of customers have mentioned that they experienced some stomach upset after using these keto pills.
Pros
Combination of ketones, garcinia, and apple cider vinegar
Gluten-free, vegan capsules
4.5-star average on Amazon
Cons
The label does not specify how much of each ingredient
Has not been third-party tested
May cause stomach upset
9
Vitamin Bounty Get into Keto
If you are like most people starting a keto diet, getting into ketosis faster and losing weight faster sounds like music to your ears. Vitamin Bounty's Get into Keto was made for this exact reason. It is somewhat of a simple formula (exogenous ketones), but it is enough to do the trick for many keto dieters.
What can we say, sometimes simple is better! Although other supplements have extra ingredients like apple cider vinegar, garcinia, and green tea, Vitamin Bounty kept their formula basic.
These keto pills contain 800mg of exogenous ketones, and nothing else. Well, not exactly nothing else—since the exogenous ketones are bound to calcium, sodium, and magnesium, you get a bit of these electrolytes as well.
Electrolytes are a must for people starting out on keto who want to avoid the keto flu. And, to be honest, there are some binders and fillers in the capsules as well.
Vitamin Bounty makes their keto pills in the USA, and they are bottled at a GMP (Good Manufacturing Practice)-certified facility. This means you can feel confident that you are buying a quality product.
However, they do not third-party test their supplements, which is a bit of a downer. Overall, this is a solid keto pill product, and it has a 4-star average on Amazon.
Pros
Contains exogenous ketones plus electrolytes
Capsules are carb-free
Made in the USA
Cons
A modest amount of exogenous ketones
Contains binders/fillers (silicon dioxide, magnesium stearate)
Somewhat expensive for what you get ($19.99 for a 30-day supply)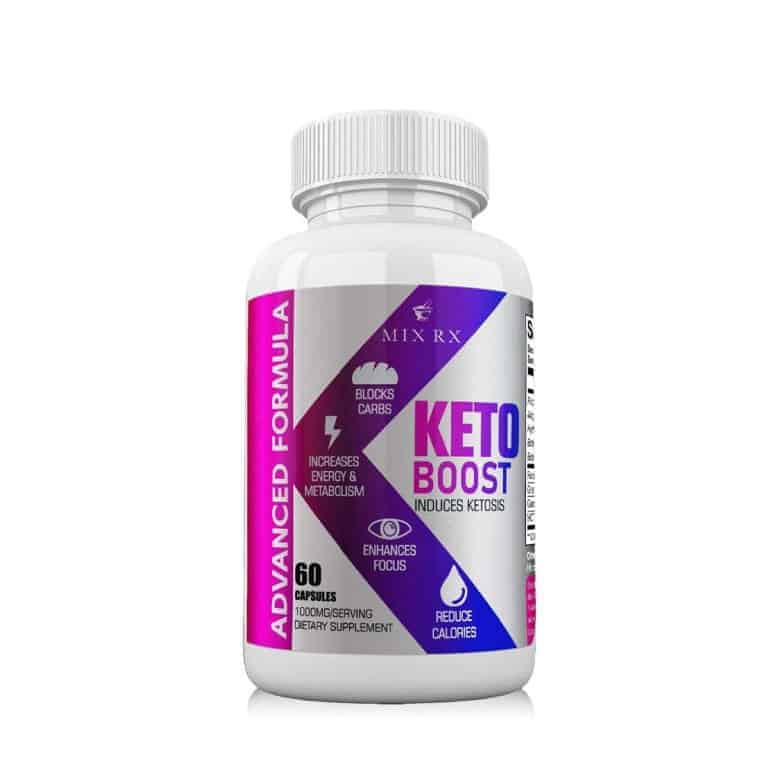 Starting a keto diet? Want a boost to your fat loss and energy levels, as well as a way to kick food cravings in the tush?
Mix RX Keto Boost was designed to help people reach ketosis faster (and stay there) as well as maintain energy levels when shifting into their new way of eating. It is a supplement that can be used for keto beginners or advanced keto dieters who want to take things up a notch.
This keto pill includes 1000mg of a combination of exogenous ketones, raspberry ketones, green tea, and garcinia. This means you can get the appetite-suppressing, energy-producing benefits of exogenous ketones with a few added bonuses.
Green tea is a powerhouse for helping to increase your metabolism (and burn fat) as well as increasing energy and stamina. Garcinia is used as an appetite suppressant; however, we still need more research to know if garcinia is effective in humans. To top things off, there is MCT powder for readily available energy.
This supplement has a lot of great ingredients; however, the amount of exogenous ketones is low compared to some of the other best keto pills available. The addition of raspberry ketones might be a tad misleading, as they are completely different from exogenous ketones.
Plus, there is not enough research to prove raspberry ketones help people to lose weight. On the upside, it is very reasonably priced at $9.99 for a 30-day supply. On Amazon, customers have given it a 4-star average.
Pros
Contains green tea for energy and weight loss
Includes MCT powder for energy
Price ($9.99 for a 30-day supply)
Cons
Raspberry ketones have not been well studied
Is not third-party tested
Lower than average levels of exogenous ketones
FAQs and Related Keto Articles
Now, let's dive in to frequently asked questions about keto pills. Just click on the question in blue for a drop-down answer.
Are there any side effects of taking keto pills? 

Like most people invested in their health, you're curious about some of the side effects you could experience while taking these supplements.

The potential side effects of keto pills shouldn't necessarily deter you from utilizing them unless the side effects are severe and frequent.

Almost everything that a person ingests has at least one side effect; the question you should be asking yourself is, do the potential benefits of using a product outweigh the likelihood and severity of the possible side effects?

While the side effects of ketone pills are relatively rare, there are a few that can occur. Some keto pill users have reported nausea, abdominal pain, constipation, and diarrhea while using the products.

Most of these side effects were reported in users who were taking more than 2 grams of ketones.

If the potential side effects make you a little uneasy, you may want to consider choosing a lower-dose ketone pill and slowly increasing the dose over time.

This will help you avoid unnecessary side effects of taking large doses of ketones. It's also worth mentioning that if you're sensitive to caffeine and the keto pills you are taking contain caffeine, you should adjust your normal caffeine intake to account for the keto pills.

Caffeine-containing keto pills should not be taken late in the evening as you may have difficulty falling and staying asleep.
Does taking exogenous ketones stop fat breakdown in the body?

The answer to this question is yes, to a point. Some people think that taking exogenous ketones without strictly adhering to a ketogenic diet will help them induce a ketotic state in the body. This simply is not the case.

Additionally, if you're utilizing a ketogenic diet to lose some weight, then you may want to limit the number of keto pills you take as exogenous ketones can inhibit the breakdown of your internal stores of fat.

We discussed above that ketones are produced during times of starvation when the body has to break down internal sources of fat in the liver for energy.

The breakdown products of fat are ketones, and your body has many regulatory systems to ensure you are not making too many ketones, which can acidify the blood. This state is called ketoacidosis, which can occur with unregulated diabetes when the cells are no longer taking up carbohydrates from the blood into the cell.

Ketones are acidic and can upset the delicate blood pH when not regulated properly, and that can ultimately end in death.

With this explanation under our belts, let's talk about why exogenous ketones can stop the breakdown of internal fat stores.

When we take exogenous ketones, we don't need to break down fat stores. Our body recognizes that there are already ketones in the blood ready to be used for energy, so it turns off the internal ketone production process in our body at least until the exogenous ketones are used up.
What are the best keto pills? 

It never hurts to summarize what we have discussed, so let briefly rehash the best keto pills. The best overall keto pill goes hands down to Herb Tonic Apple Cider Vinegar and Keto, which has 1.5 grams of ketones and also includes apple cider vinegar for blood sugar regulation and boosting your metabolism.

The best fat-burning keto pills are the iThrive Nutrition Keto Flame pills, which combine caffeine, fucoxanthin, and other ingredients for a lasting metabolism boost that will only set you back around $18.

When looking for the highest-potency exogenous ketone pills, look to Vita Raw Exogenous Keto Pills, which jam over two grams of ketones into each serving.

If purity is the most important factor in the keto pill, you should choose Cocofly Keto Girl, which is produced in FDA manufacturing plants.

Dr. Kasey Nichols, N.M.D.
Dr. Kasey Nichols, N.M.D. focuses on sleep disorders and drug-free pain management utilizing both conventional and alternative medicine at his private practice,
Onyx Integrative Medicine and Aesthetics
, located in Gilbert, AZ. He served as the Director of Medical Operation and Administration at a national substance abuse disorder corporation with 16 facilities across seven states. He graduated from Cleveland University-Kansas City with a Bachelor's of Science in Human Biology, graduating with honors, and holds a Doctorate from The Southwest College of Naturopathic Medicine. He holds licenses in both Arizona and Kansas. Dr. Nichols has given numerous talks to professional organizations, given interviews for newspapers across the United States, and numerous television news interviews with ABC 15/CW 61 in Arizona, Channel 3 in Arizona, and others. Dr. Nichols has appeared in
Cosmopolitan
,
Reader's Digest
,
WebMD
,
Healthline
, and many other health and lifestyle publications.