Skip the hassle and frustration of making a keto dinner every night by choosing a keto meal delivery service.
When it comes to keto meal delivery, Green Chef tops our list of the best keto meal delivery services. Your meals arrive at your door, ready to be cooked, with each meal costing you under $13. Did we forget to mention that Green Chef doesn't lock you into any contracts? Just cancel the service if you wish.
Starting a ketogenic diet can be difficult, especially when it comes to preparing and cooking meals. You're already fighting urges to indulge in high-carbohydrate foods, so why add the stress of walking through the grocery store, passing sweet after sweet, only to come home and work away at the stove? Eliminate the temptation and stress entirely by purchasing your ketogenic meals through a company that specializes in preparing them.
You've likely heard about other meal delivery services, as they have become increasingly popular over the last decade. This is because people have realized that they can get delicious meals delivered to their door with minimal prep time, skipping the headache of fixing the meals themselves after a long day of work and other obligations.
As meal delivery services have gained in popularity, some companies have focused on specific dietary niches, such as the ketogenic diet. The meals are generally created by registered dietitians to meet the particular macronutrient requirements of the diet. This takes all the brain work out of the diet, leaving you with the ability to focus on things that matter, like avoiding temptations and regulating food cravings.
The Keto Meal Delivery We RAVE About
Overall Best Keto Delivery Service
Green Chef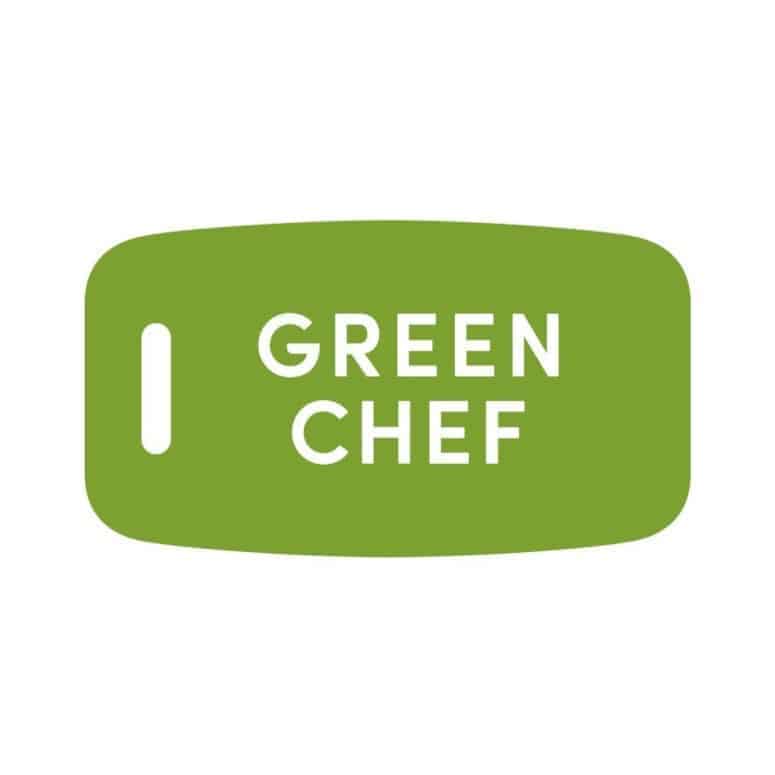 Best Quick Keto Meal Prep
Fresh and Lean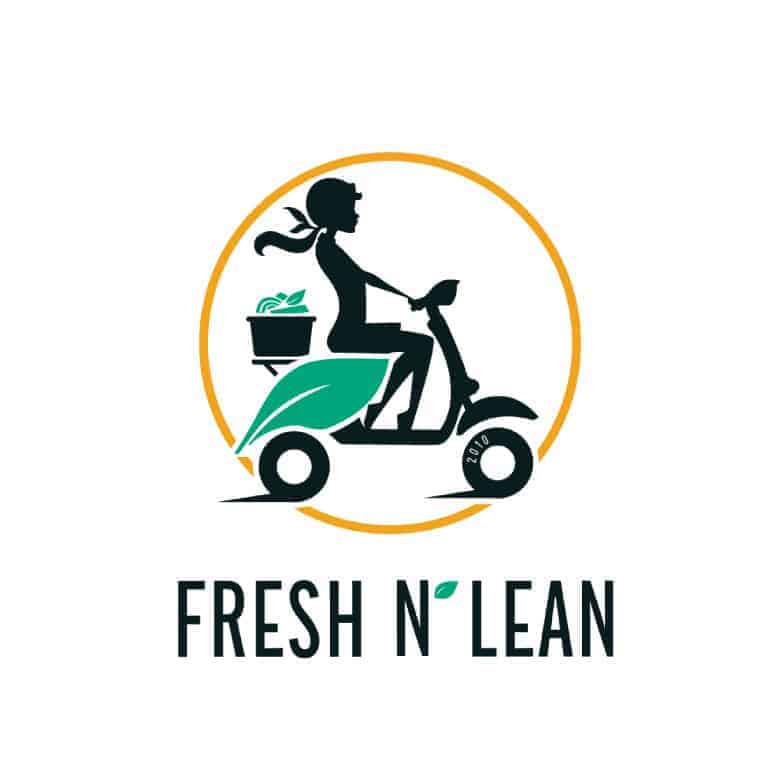 Best Complete Meal Delivery System
Diet to Go
How to Pick the Best Keto Meal Delivery Service for You
Keto meal delivery services are the answer to many frustrating aspects of daily life, such as the selection of foods, preparation of meals, and adherence to a keto diet. While these services eliminate many of the barriers to the keto diet, there are a few aspects of meal delivery services you should think about before taking the plunge.
Meal Preparation vs. Ready-to-Eat Meals
You may be asking yourself, should I choose a keto delivery service that ships the ingredients and recipes to my doorstep, or choose one that delivers keto meals that just need to be heated up? It's a question worth seriously considering when selecting a keto meal delivery service, as choosing the wrong option can make eating feel like a chore.
Which option you decide to go with primarily comes down to a few personal factors, which include how much you enjoy cooking and your work schedule. If you're someone who looks forward to coming home and preparing a delicious keto meal, then a service that delivers keto ingredients and recipes to your door may be right up your alley. On the other hand, if you're like many of us, then the thought of actually preparing the meals ourselves seems like we are eliminating half the good of a keto meal delivery service. If that sounds like you, choose the ready-to-eat option.
Now let's discuss your schedule. Work can be draining enough without adding the fatiguing task of preparing your meals, so why not eliminate this drudgery by choosing a ready-to-eat keto meal delivery service? Conversely, if you're part of that superhuman category of beings who actually feel energized by preparing and cooking your keto-friendly meal, then a meal preparation kit is the best way to go.
Frozen vs. Fresh
Another consideration you should take into account when choosing a keto delivery service is whether you want your meals delivered fresh or frozen. Both have their pros and cons, so let's break them down.
Fresh food has a lot going for it, including being high in nutrients and avoiding that freezer taste that sometimes accompanies frozen foods. Fresh food also doesn't require you to defrost the meal, which can make for a quicker meal. Unfortunately, one of the primary drawbacks of fresh food is that it can spoil, so those with unpredictable schedules or who may travel out of town occasionally for work may want to stick to the frozen foods.
Frozen foods are pretty great in their own right, due to their extended shelf life compared to fresh foods. Some frozen meals taste identical to the fresh alternative once they're heated. Plus, frozen meals are often even easier to prepare than fresh foods, given that frozen meals are generally ready after microwaving for a few minutes. If you're looking for the absolute most convenient way to eat your keto meals, but you're worried about your busy schedule interfering, then choose a frozen keto meal delivery service.
Contracts and Subscriptions vs. No Contracts
Meal delivery services often make their members sign a contract that stipulates that you will use their service for a certain length of time. If you think about it from the keto delivery service's perspective, contracts allow the company to estimate income and staff requirements for the future. With that said, many of us get nervous when companies want us to commit to a service financially for a certain amount of time.
For those that are fully committed to the keto diet and lifestyle, contracts may not be a deal-breaker when it comes to keto delivery services. Some companies allow their potential customers to try out a few meals before taking the plunge into a subscription to make sure you like the meals. If you're going to sign up for a subscription and the company doesn't offer a trial meal or two, ask them if you could try out their service before being financially tied to meals you may not even like.
Many companies recognize that customers don't want to feel like they are signing their life away when using a keto meal delivery service. Some companies offer to let you cancel at any time, no questions asked. These companies make it easy for customers to try out a meal delivery service, usually for under $20 or the cost of one meal.
Methodology
Transparency is one of our main priorities when writing our rankings, which is why we have added this section. The first step in creating this ranking was to search through dozens of keto delivery services, and then we compared and contrasted these services. We took many factors into consideration, including, but not limited to, the ones listed below. When we asked ourselves these questions, some of the elements were weighted more heavily than others.
Food Variation: Does the service vary the meals that they provide over the months?
Customization: Can you pick your meals and modify them for food sensitivities?
Contracts: Are you locked into a contract or subscription, or can you cancel at any time?
Price: Are the meals reasonably priced for the quality, type, and volume?
Meal Type: Does the service provide recipes, frozen ready-made meals, or fresh ready-made meals?
Ingredient Quality: Does the service use sustainable, organic ingredients?
Volume: How many meals per week are provided, and for how many people?
The Best Keto Meal Delivery Services
Are Keto Meal Delivery Services More Expensive than Buying from the Grocery Store?
This is a good question that inevitably pops into the minds of people considering signing up for a keto delivery service. The answer to this question ultimately comes down to how you currently shop for and cook food. Some individuals plan out their meals with meticulous detail, searching newspapers and grocery ads for coupons to find the best deals on their food.
These individuals likely won't save money by using a food delivery service. If we take into account the time spent planning meals, searching for the best deals, grocery shopping, and preparing the meals, then these activities may tip the balance in favor of the meal delivery services.
For the rest of us that haphazardly plan and prepare meals on the go because of our busy work and life schedules, the numbers will likely be equal to what you are currently spending—or they may even favor the meal delivery service.
We should also consider that with prepped meals, there is less food waste left over. The prepped meals are delivered in the exact proportions that should be eaten at each meal, which has the added benefit of teaching us proper meal size.
How Long Will the Meals Stay Fresh?
How long the meals stay fresh depends on the type of service you select. Fresh ready-made meals and fresh food delivered with recipes will go bad more quickly than frozen meals.
You can expect fresh meals to last about a week, depending on the ingredients and the recipe. Fresh meals are best suited for people with consistent schedules and routines, due to the relatively short shelf life of these foods.
On the other hand, frozen meals can stay good for as long as three months. Some people think that frozen meals are not as nutritious as fresh meals, but in reality, the flash-freezing process used for frozen meals maintains many of the nutrients. Frozen meals may be particularly well suited for those individuals who frequently travel for work or play, and those with inconsistent schedules.
What Is the Best Keto Delivery Service?
All of the keto meal delivery services that were listed in this article are excellent choices, but three stood out from the pack due to their unique combination of qualities.
Our overall pick for best keto meal delivery service was Green Chef, which is made with USDA-certified organic ingredients. Each meal costs you under $13. This company does not force its customers to sign contracts, and you can cancel the service at any point in time. The only downside to this delivery service is that the company currently doesn't allow modifications of their meals to accommodate food sensitivities or allergies.
We chose Fresh and Lean as our best service for quick keto meal prep as it only takes around three minutes in the microwave from when it arrives at your door to when you can start eating.
The company uses fresh, sustainable ingredients to make their meals, but requires customers to sign up for a subscription.
When it comes to a complete keto meal delivery service, it's hard to beat Diet to Go, which creates a meal for breakfast, lunch, and dinner for every day of the week. A bonus is that this company provides educational resources for diet and wellness that help you navigate the hurdles of starting a ketogenic diet. The meals can be a little pricey, but when you think of this service as a meal delivery service combined with a wellness resource, it becomes easier to justify the price.
RAVE Recommends
Now that you have figured out how to stick to your ketogenic diet, you can focus on more important things like going for that sunrise or sunset hike. Take a look at some of this must-have equipment for hiking: