If you want to eat keto but become bored eating the same things, you should check out a keto cookbook.
Whether you are new to the keto diet or a seasoned pro, we recommend Ketogenic Girl. You will actually look forward to eating the recipes in this book.
Have you ever tried to start a diet knowing only basic concepts—like high fat, low carbohydrates, moderate protein—only to find that the actual meal prep is extremely difficult? You're not alone! The ketogenic diet is no exception. A lot of people that go on a ketogenic diet start eating the same three or four meals because that is all they know how to make.
Avoid making the same meals everyday by purchasing a keto cookbook, which will provide you with recipes to add variety and flavor to your diet. During the first stages of a diet, it's hard enough to check your impulses for forbidden foods, much less create flavorful meals that are keto-friendly. A keto cookbook is one solution to this common diet pitfall. The experts have done all the dietary thinking for you.
When you're on a diet, the grocery store can become a place of temptation and uncertainty. Keto diet books identify the ingredients you need for each meal, so you can avoid picking up every food and checking the labels. Since every element is provided in the recipes, you could even avoid the grocery store entirely and order your meals online. No matter how you decide to obtain your food, these diet books will help you stick to your keto diet, increase food variety, decrease food boredom, and save time!
The Keto Cookbooks We RAVE About
E-Book vs. Physical Copy
Whether or not you choose an e-book or a physical copy of the keto cookbook depends mainly on personal preference. Both have their advantages and disadvantages that may sway your decision. If you're a millennial, you're probably more comfortable with technology and will likely lean more toward e-books. For those older than millennials, nothing may be able to replace the feel of a physical book in your hands, or the smell of paper and ink.
E-books are electronic books you can access on a specific platform such as Nook or Kindle. You'll have to set up an account through an e-book reader provider, after which you'll have your own digital library. Some of the pros of e-books include:
Quick purchase and access to books
Access to your library wherever you travel
Ability to quickly search your library and books for specific content
While there are many great things about e-books, there are a few things you should know:
Some books are not available electronically
Your device may run low on battery after long reading sessions
You may experience eye strain while reading on an electronic device
You can't share some books with others
Some of the same pros of e-books are cons of physical books and vice versa. Those that prefer physical books often mention that they miss turning the page when reading an e-book. Like we said before, whether you prefer an e-book or a physical book is mainly dependent on personal preference.
Programs vs. Recipe Collections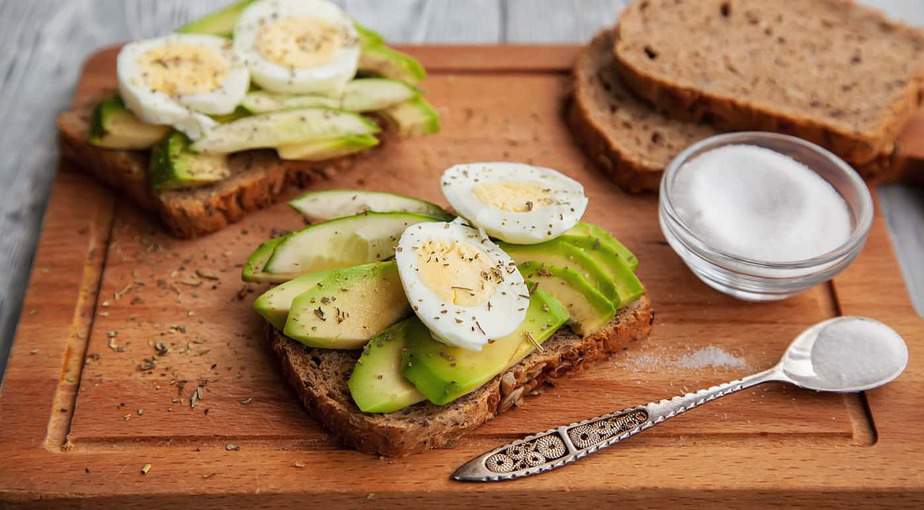 Some of the books we listed below are offered in a program format, while others are a collection of separate recipes. You may ask yourself which type of keto cookbook you should purchase, and the answer to that question is dependent on a few factors.
Keto recipe programs have each day's meals listed along with the ingredients you need to prepare each meal. Programs are ideally suited to those new to ketogenic dieting, as they simplify what can be a sophisticated dieting program. Keto diet programs also ensure that you don't fall into the habit of eating the same three meals throughout the week.
One way to ruin a diet is by creating boring meals that will eventually lead you astray, looking for more exciting foods. Newbies to the keto diet can avoid this pitfall by using a keto diet recipe program.
The collection of keto recipes in an unstructured format is more suited to the experienced keto dieter who has the gist of the diet, but is looking for a few ideas to create more variety and flavor. This option may also be a good idea for individuals who enjoy cooking and being creative. If you like cooking, meal prep is not a hassle, which means that you likely view random keto recipes as an opportunity to combine meals in a uniquely creative way.
Simple vs. Complex Recipes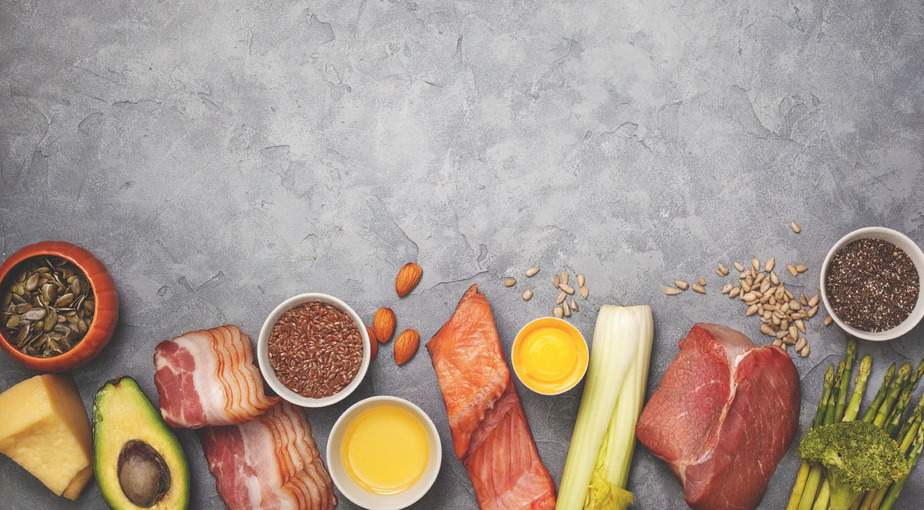 Let's start off by saying that there is almost always a simpler and a more complex way to do something. Some of us gravitate to the simple way, where the end product is all that matters. Others like complexity and the process of reaching the end as much as the end itself. There is nothing wrong with either way, but a few things will end up guiding you more toward simple recipes or complicated recipes.
If you're short on time and the thought of slaving away at the stove makes you groan in despair, simple recipes are likely the best option for you. Conversely, if cooking your meals is one of the highlights of your day, and you need the complexity of taste and textures to find food enjoyable, a complex recipe is right up your alley.
Many of us will find that a combination of simple and sophisticated recipes is what best suits our lives. During the hustle and bustle of the week, simple recipes decrease the burden of making meals. On the weekends, we often have more time to dedicate to things like cooking an elaborate, delicious meal, if only to decrease boredom and promote a sense of accomplishment.
Methodology
Finding the best keto cookbook is no easy task. There are many options available (which is a good thing), but finding one that checks all of the boxes is our goal. We looked high and low to find keto cookbooks that have flavor, variety, and, most importantly, low-carb, high-fat dishes. We looked for cookbooks that have extra bonuses, such as keto tips to keep you on track, and ones that won't break the bank.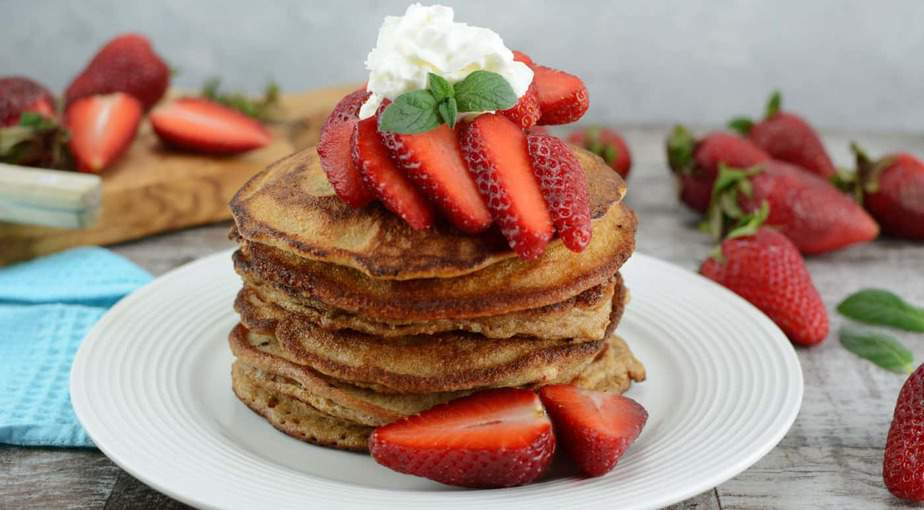 Recipes: How many recipes does the cookbook contain? Does it offer recipes for all three meals of the day? What food and cooking style do the recipes follow?
Added extras: Are there grocery shopping lists? Pictures of the food in the recipes? Keto tips?
Available options: Is the cookbook available as an e-book, physical copy, or both?
Price: Is the cookbook affordable? How does it compare to other keto cookbooks?
Reviews: What are people saying about the cookbook? How are people liking the recipes?
The Best Keto Cookbooks
What is the difference between the keto diet and the Atkins diet?
People often confuse the ketogenic diet with the Atkins diet, but they are very different. Both diets are considered low carbohydrate diets, and both promote a ketogenic metabolic state in the body.
The Atkins diet was developed by cardiologist Robert C. Atkins. It consists of four phases in which the number of carbohydrates is gradually increased until stage four, the maintenance phase. With this diet, you can eat high fat and high protein foods.
The Ketogenic diet does not have phases and was first designed to treat children with epilepsy. It consists of 70% of your calories coming from fat, 25% from protein, and 5% from carbohydrates. The ketogenic diet emphasizes high-fat food with only moderate amounts of protein.
Can I just eat the same few meals on a ketogenic diet?
We'll start to answer this question by saying what you can and should do are two separate things. With that said, many keto dieters end up eating the same few meals over and over again because it's easy to make meals you already know how to cook and prepare. Planning out and cooking new meals takes time and effort, but this can be made more accessible by using one of our best keto cookbooks.
The fact remains that variety is key when following any type of diet. If you start eating the same few meals every day, you could miss out on crucial nutrients that come from eating more variety. Taking a multivitamin supplement can help decrease the likelihood of nutrient deficiency. Still, the best way to avoid it is to eat a variety of foods.
Additionally, when you eat the same meals continually, eating becomes less enjoyable, and you become bored. When attempting to follow a particular diet, boredom can be one of your biggest enemies, leading you to impulsively eat foods you shouldn't. A diet with lots of variety suppresses this impulse and makes it feel like you are not missing out on eating other foods.
What is the best keto cookbook?
There are many good keto cookbooks out there, but there is only one that tops our list of the best keto cookbooks, Ketogenic Girl. This keto cookbook is perfect for the beginning ketogenic dieter who maybe knows the basics of the diet, but hasn't learned how to translate the theory into delicious meals. This cookbook provides a step-by-step plan for each meal of the day.
With Ketogenic Girl, you will get a guide for testing your body's ketosis state, shopping lists for meal preparation, recipes, and the 28-day Ketogenic Girl Challenge. This challenge is designed to give you everything you need to be successful on a ketogenic diet. This entire book is reasonably priced at only $189, which isn't bad for an entire guide on how to successfully implement the ketogenic diet without becoming bored.
RAVE Recommends
There are a variety of reasons you may choose to follow a ketogenic diet, one of them being increased weight loss. Speed up your weight loss by exercising and actually enjoying it with one of our best exercise products here:
Exerpeutic 400XL Folding Recumbent Bike: Exercise bikes are a great way to get your heart rate up and your blood flowing. The only downside is that they tend to take up a lot of space in your house. This folding recumbent bike eliminates this problem. Check it out along with other top-rated exercise bikes here.
Manduka PROlite Yoga Mat: Strengthen your core, burn fat, and reach a tranquil state of mind without tearing up your knees at your local yoga studio with this yoga mat. This lightweight mat will keep you grounded and stable during your session. Read all about it in this article.
Takeya 22oz. Classic: The one thing you don't want to forget when heading off to the gym or your next workout is water. Read about this top-ranked glass eco-friendly water bottle and others in RAVE's Best Glass Water Bottles.