Whether you're getting ready for bikini season or just looking to make a change in your diet, so you feel as amazing on the inside as you look on the outside, a ketogenic diet may be just what you're looking for.
Using a keto app makes it easier to track your progress. When it comes to the best keto app, the choice is simple: pick Team Keto. This app is a full system designed to make it easier to live the keto life by starting with a 15-day challenge. You may think that a whole ketogenic system would be expensive, but the Team Keto application is entirely free!
Let's play jeopardy: This diet is used to treat refractory epilepsy, and is considered low carb and high fat. If you answered, "what is a ketogenic diet," you win the game! The ketogenic diet is composed of the macronutrient foundation of low carbohydrates, high fat, and moderate amounts of protein. We'll explain the ins and outs of the diet below for a deeper understanding.
Adhering to a new diet is hard enough without having to worry about calculating carbohydrates, fats, and proteins. You can take the stress out of this process by downloading a keto app that is chock full of useful features such as diet plans, workouts, coaching, and delicious recipes. You won't be stuck eating the same food each night.
Whether you're a true keto diet beginner or a die-hard experienced keto dieter, you will find an app in this article to help you reach your goals. Some of the apps include exercise recommendations, while others provide different services. There is something for everyone. And let's be honest, who couldn't use a little help with a new diet?
The Keto Apps We RAVE About
Best Overall Keto App
Team Keto

Best Macronutrient Tracking Keto App
Keto.app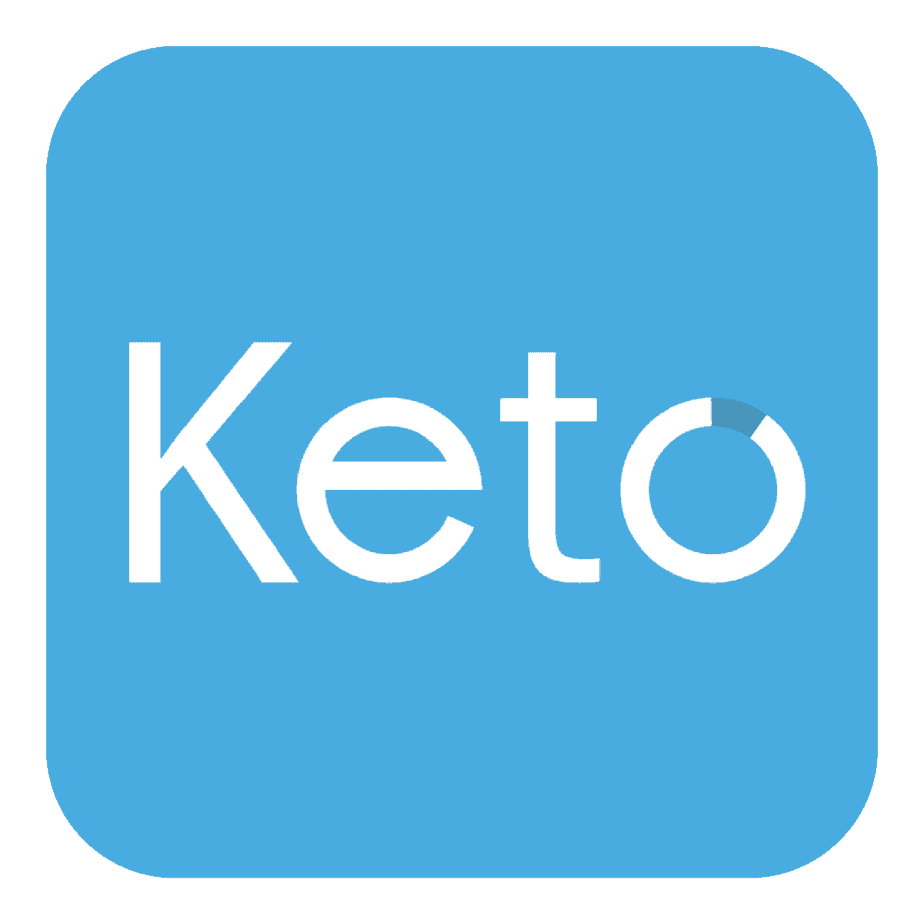 Best App for Keto Recipes
Keto Diet & Ketogenic Recipes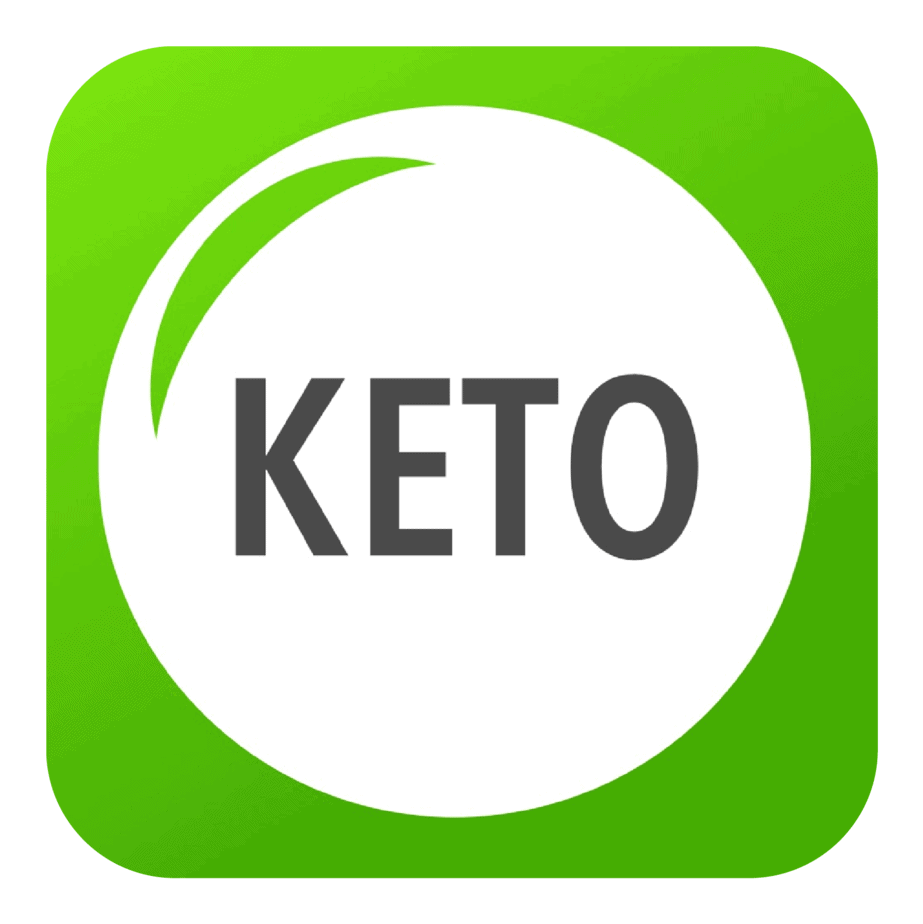 Fasting and Epilepsy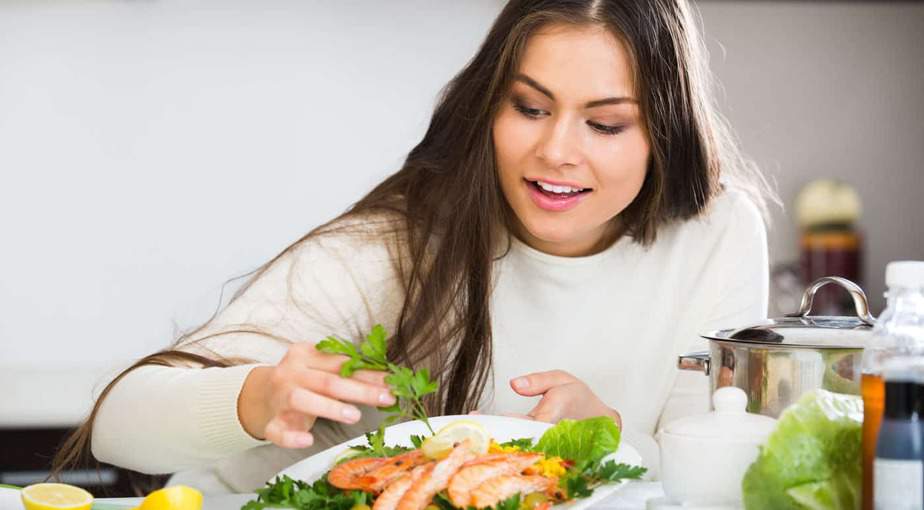 You might be asking yourself, how did the ketogenic diet become a popular mainstream diet? It's a good question with an interesting story: It all started with epilepsy, a disease characterized by repeated seizures. This disease is reported to have afflicted humans ever since we began documenting diseases and our attempts to treat maladies. One of the first treatments for the Sacred Disease—as epilepsy was referred to in ancient times—was to fast, not ingesting food for weeks at a time. It turns out that this treatment stopped seizures from occurring pretty effectively.
In the early 20th century, scientists started to look more closely at fasting's ability to decrease or eliminate seizures in individuals who have epilepsy. The discovery of anticonvulsant medication during this time became the primary treatment over fasting for the treatment of epilepsy. It wasn't until the 1990s that the ketogenic diet gained popularity again, due to media attention and the introduction of foundations and funding.
Since the re-emergence of interest in the ketogenic diet in the early '90s, much research has been conducted about the benefits of this diet for certain conditions. People increasingly utilize a ketogenic diet to lose excess weight, which makes sense, since the diet was founded on the basis of starvation.
Ketones and the Brain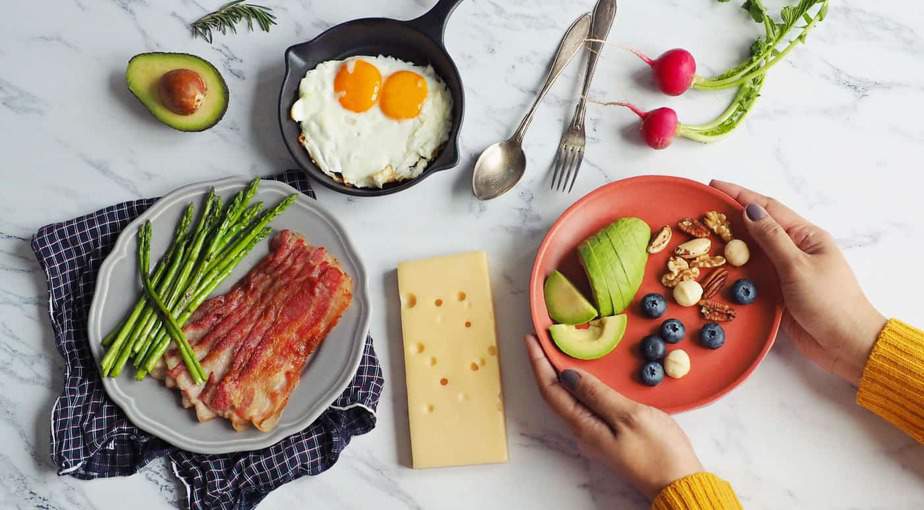 Now that we discussed how the ketogenic diet came to be a popular mainstream diet, let's talk about how it actually works. Most of us know that carbohydrates are your body's main source of energy, but you may not know that it is not the only source of energy. Carbohydrates come foods such as grains, vegetables, sugar, and fruits, among others. You can also get energy from protein—a good source of which is meat, and also fats such as olive oil. We call carbohydrates, protein, and lipids macronutrients because humans need these nutrients in large amounts.
When you restrict carbohydrates in your diet, your body must rely on other nutrients to obtain the energy it needs to run. The ketogenic diet uses large amounts of fat with modest amounts of protein to fuel the body. The fats you ingest when carbohydrates are deficient in your diet are metabolized in your liver into ketones to use as energy in your brain and body.
If you're asking yourself why your body has this alternative way to make energy when carbohydrates are generally found in plentiful supply in nature, it's a good question. The answer comes down to that big mass of cells located in your skull, your brain. Your brain utilizes massive amounts of carbohydrates to function around one-fifth of all the energy your body uses in a day. That's an incredible amount of energy for something that only weighs around 3 pounds.
So your brain is obviously important, since so much energy is dedicated to this structure. And unlike other tissues in the body, the brain is only able to use carbohydrates and ketones for energy.
The brain's use of ketones is the body's way of ensuring that the brain always has energy, especially in times of starvation. It's for this reason why the human body was producing ketosis when we were still living in caves. Even in modern times, when you create an intentional nutritional ketosis through a ketogenic diet, fat is mobilized from the body stores for energy for the brain, organs, and muscles. This is why many people today see such significant weight loss while following a ketogenic diet.
The Ketogenic Diet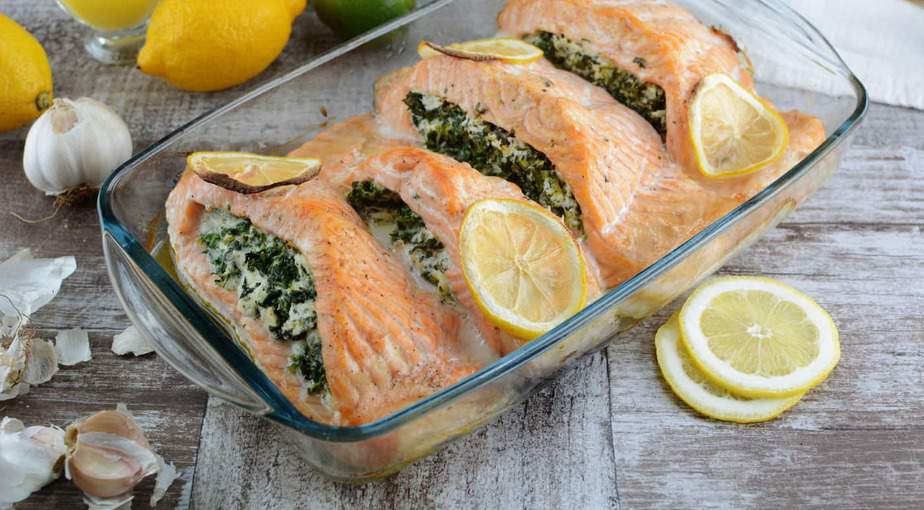 The classic ketogenic diet consists of a 4:1 ratio of fats to protein and carbohydrates. This means that for every 4 grams of fats, there is around 1 gram of protein with the excess calories made by carbohydrates. Ultimately, about 90% of your calories are derived from fat on the keto diet.
The traditional version is one of the ketogenic diet's strictest forms. Some programs allow slightly more leniency, but we have to remember that the point of this diet is to trick the body into thinking it's in a starvation state by ingesting very high amounts of fats. Applications help you monitor the number of fats, carbohydrates, and proteins you eat so your body stays in that fat-utilizing ketosis state.
Methodology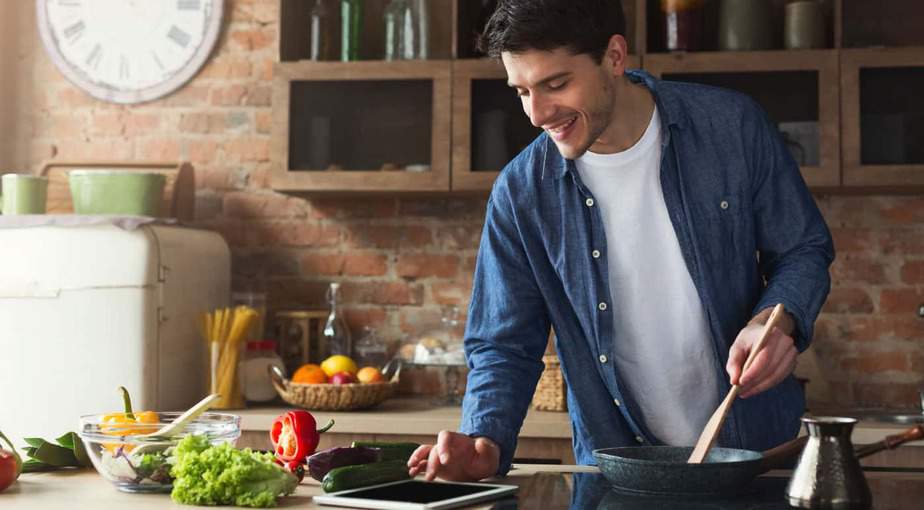 Here at RAVE, giving you the most unbiased information possible is of utmost importance, which is why we spent many hours scouring the internet and researching our products to review. With the keto apps, we downloaded dozens of options and researched dozens more to get a real user experience of each app. When we ranked the best keto apps, we considered many aspects, from visual appearance to ease of use. Some of the questions we asked ourselves to narrow down our ranking include:
Nutrient tracking: Does the application make tracking macronutrients easy?
Recipes: Are there ketogenic recipes available?
Ease of use: Is the application easy and intuitive to use?
Price: Is the application reasonably priced for the services it offers?
Exercise recommendations: Does the app offer exercise recommendations or plans?
Weight tracking: Does the app include a weight tracking function?
The Best Keto Apps
What is ketosis?
Ketosis is a physiological state in which ketones, a breakdown product of fatty acids, are found in higher levels than usual. When you minimize the number of carbohydrates you eat, your body has to obtain its energy from other sources. It's especially important, as the brain can only use carbohydrates and ketones as energy sources.
When there is a lack of adequate carbohydrate intake, the body will turn to proteins and fats to obtain its energy needs. Since a ketogenic diet is high in fats and has only moderate amounts of protein, the body breaks down fats for energy resulting in the formation of ketones.
Ketosis produced by diet is sometimes called nutritional ketosis, which is distinguished from ketoacidosis by normal blood pH levels. Ketoacidosis should not be confused with nutritional ketosis. Ketoacidosis occurs when ketones are produced in such large numbers that the blood becomes acidic, which is a medical emergency that arises with specific disease states.
What are the side effects of ketosis?
Side effects are most likely to occur from ketosis during the first few days of the diet. Common side effects you may experience on a keto diet include dizziness, headache, and fatigue. Individuals in their first few days of initiating a ketogenic diet should cautiously approach exercise gradually, increasing the intensity over time as some individuals experience fatigue and exercise intolerance.
You may notice that your breath has a new fruity sweet smell after starting a ketogenic diet. This is normal and due to the increased ketone production. Some individuals should not adhere to a ketogenic diet due to metabolic, genetic, or family history factors. Always consult your doctor before starting a diet to ensure it will not harm your health and wellbeing.
Is eating keto safe in the long term?
Individuals looking to engage in a ketogenic diet long term may or may not encounter health concerns in their future. The truth is that we just don't know the long-term safety data of this diet, although some individuals have adhered to a strict ketogenic diet for years. Without thorough scientific research on long-term keto dieters, there can be no definitive claims about its safety.
One of the primary concerns with the ketogenic diet long term is the potential to develop certain nutritional deficiencies over time. Whether or not you will develop a nutritional deficiency depends mainly on how you can structure your ketogenic diet. Dieters of all kinds encounter problems when they eat the same foods day in and day out for long periods. It's possible while eating keto to eat inadequate amounts of fiber, which is essential for colon health and regular bowel movements.
What is the best keto app?
Our number one pick for the best keto app is Team Keto, which is the ultimate mobile application for the beginning keto dieters. This app helps beginners kick-start the process with a 15-day challenge.
The appropriately named Keto.app is our pick for the best app for tracking macronutrients. For newbies to a ketogenic diet, tracking carbohydrates, protein, and fat intake can be one of the most challenging aspects. Keto.app takes the fluff of exercise plans, recipes, and other overwhelming aspects of a diet change out of the picture so you can focus on the basics.
Finding a ketogenic recipe has never been easier than with Keto Diet & Ketogenic Recipes, an app that gives dozens of recipes at the tip of your fingers, and then creates a shopping for you. What's easier than that?
RAVE Recommends
The right diet can get you going toward your weight loss goals. But for the fastest and most sustainable weight loss, incorporate an exercise plan into your daily routine. The right gear makes going to the gym easier, so check out some of our favorites below:
Manduka PROlite Yoga Mat: The perfect yoga mat can provide a buffer between your body and the floor while you twist your body into a pretzel, making you feel like you're on a cloud. This best overall ranked yoga mat combines lightness, affordability, and quality into one package. Read all about it and other yoga mates here.
Exerpeutic 400XL Folding Recumbent Bike: Exercise from the comfort of your home while minimizing bulky equipment with this exercise bike. This is our favorite exercise bike because it combines both stability and affordability in a folding design. Read all about it and others in this article.
Samsung Galaxy Buds: The right set of headphones can mean the difference between counting down the minutes of a workout and losing track of time. These headphones are wireless and feature noise isolation and sweat resistance, among other features. Click here to learn more about these and other headphones we love.